Grease is a classic in the world of movie musicals, and everyone has seen at least a scene or two at some point in time (or busted out with their own hand jive).
But now, so many years after it originally dropped, folk are rewatching it and they are not happy one bit.
Keep scrolling to figure out why.
Grease is one of the biggest films of all time.
via: Paramount Pictures
But now, as we tip toe into 2021, people are finding offence with it. But first, let's take a look back on some huge Grease facts you might not know.
What's In a Name?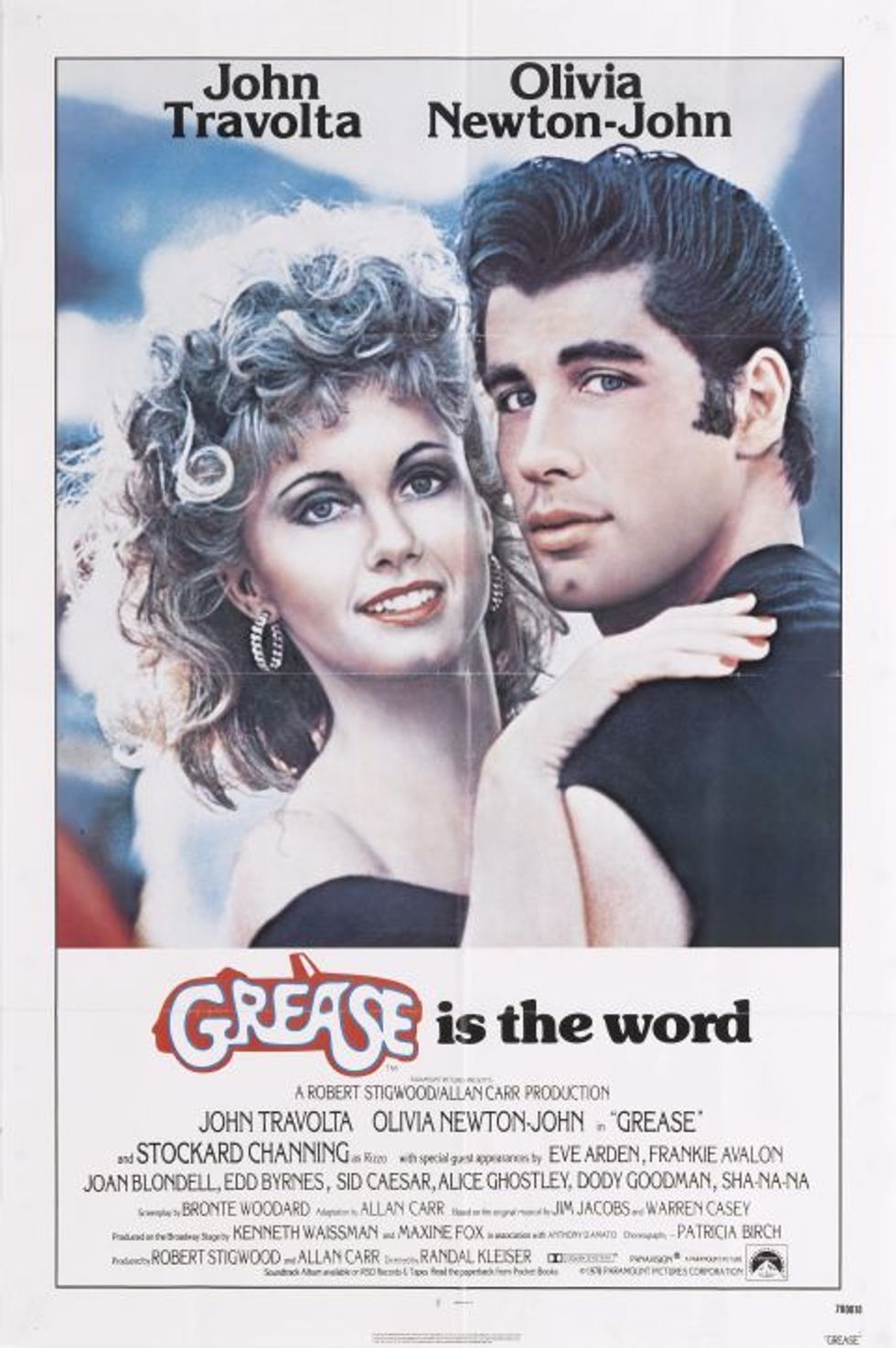 Jim Jacobs and Warren Casey wrote the original 1971 stage production, and the musical got its name from the 1950s penchant for greasy hair, greasy engines, and greasy food.
The Producer Could Party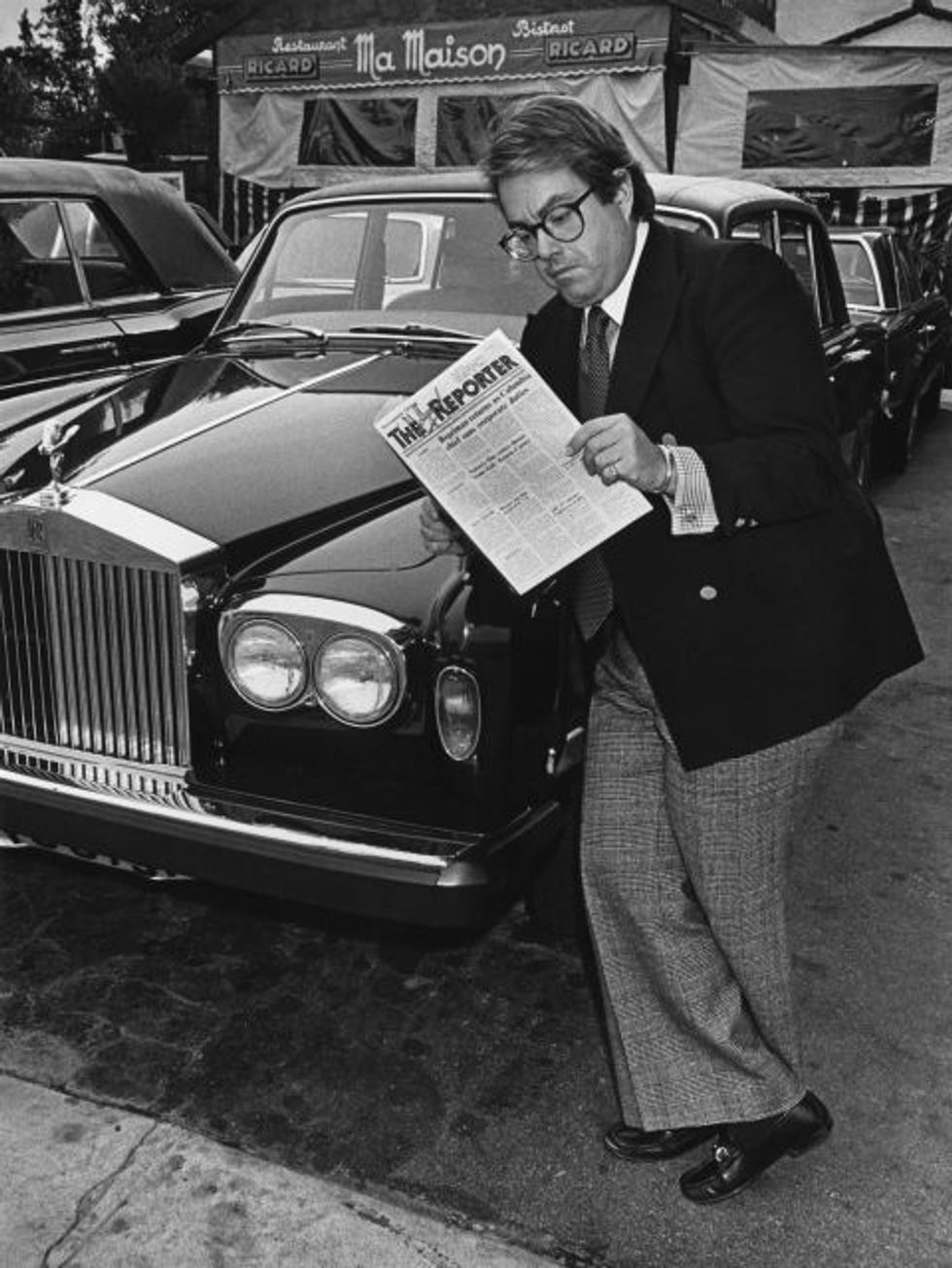 Allan Carr hosted "Rolodex parties" — inviting the A-L guest list one night, the M-Z one the next — and even held an event in an abandoned Los Angeles jail, according to
Vanity Fair
.
"The Fonz" Almost Played Danny Zuko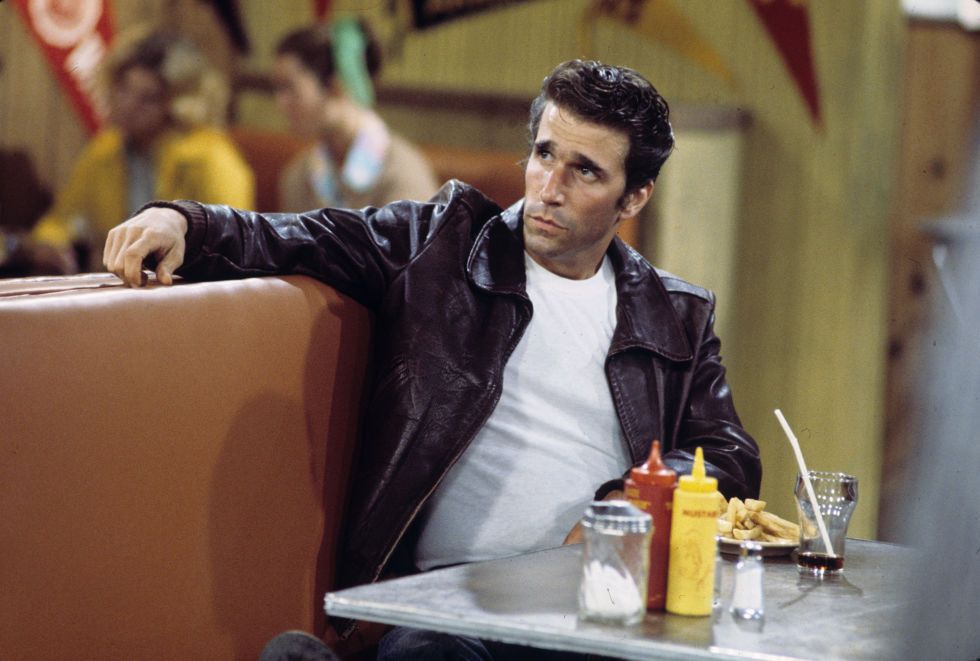 Paramount originally wanted
Happy Days
star Henry Winkler as the leading man, but the actor was worried about being typecast so he turned it down.
Carrie Fisher Was Almost Sandy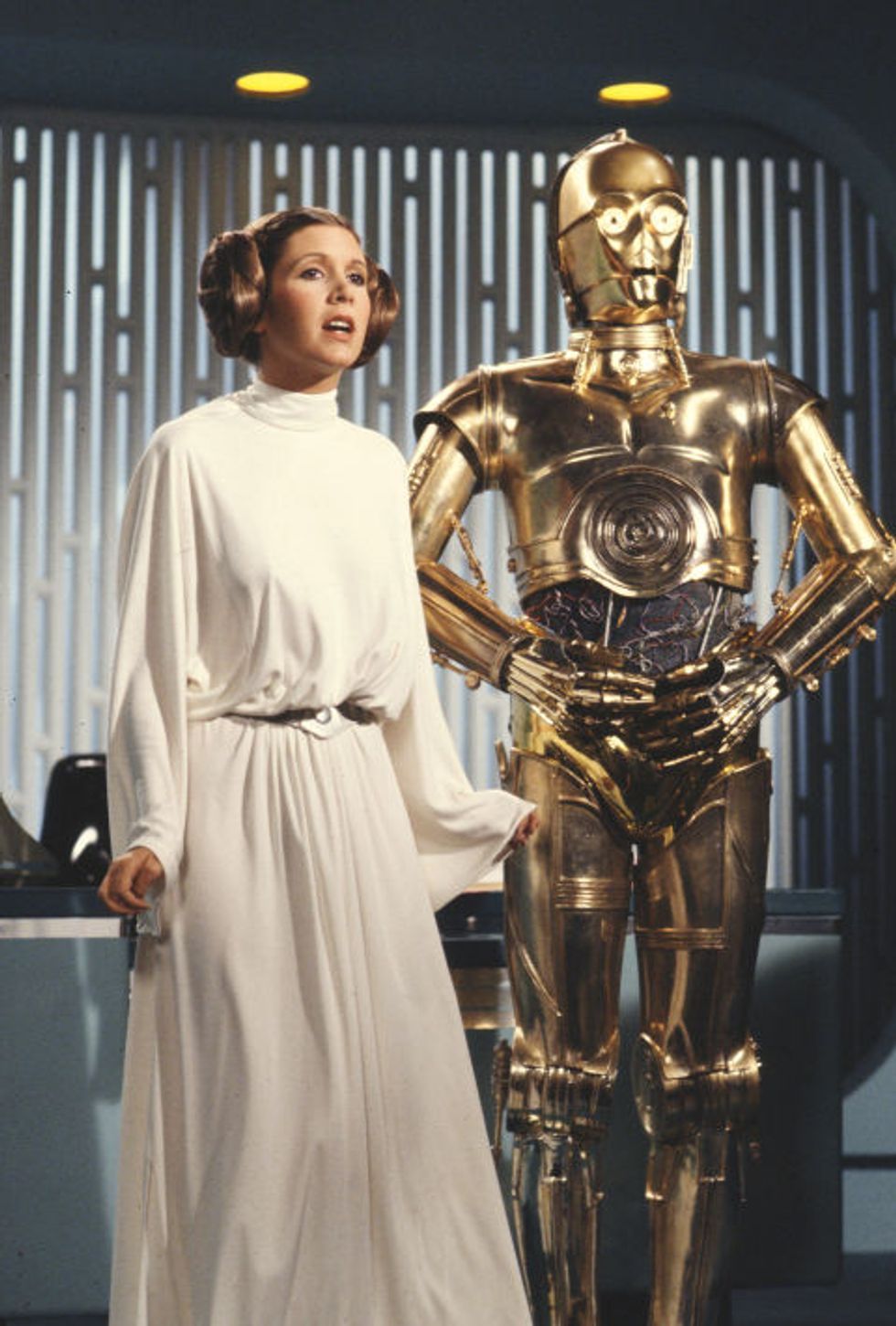 Director Randal Kleiser roomed with George Lucas in college and watched dailies of
Star Wars
to see if Carrie could be a fit. In the end, he went with Olivia Newton John, as everyone knows.
But Marie Osmond Was a Front-Runner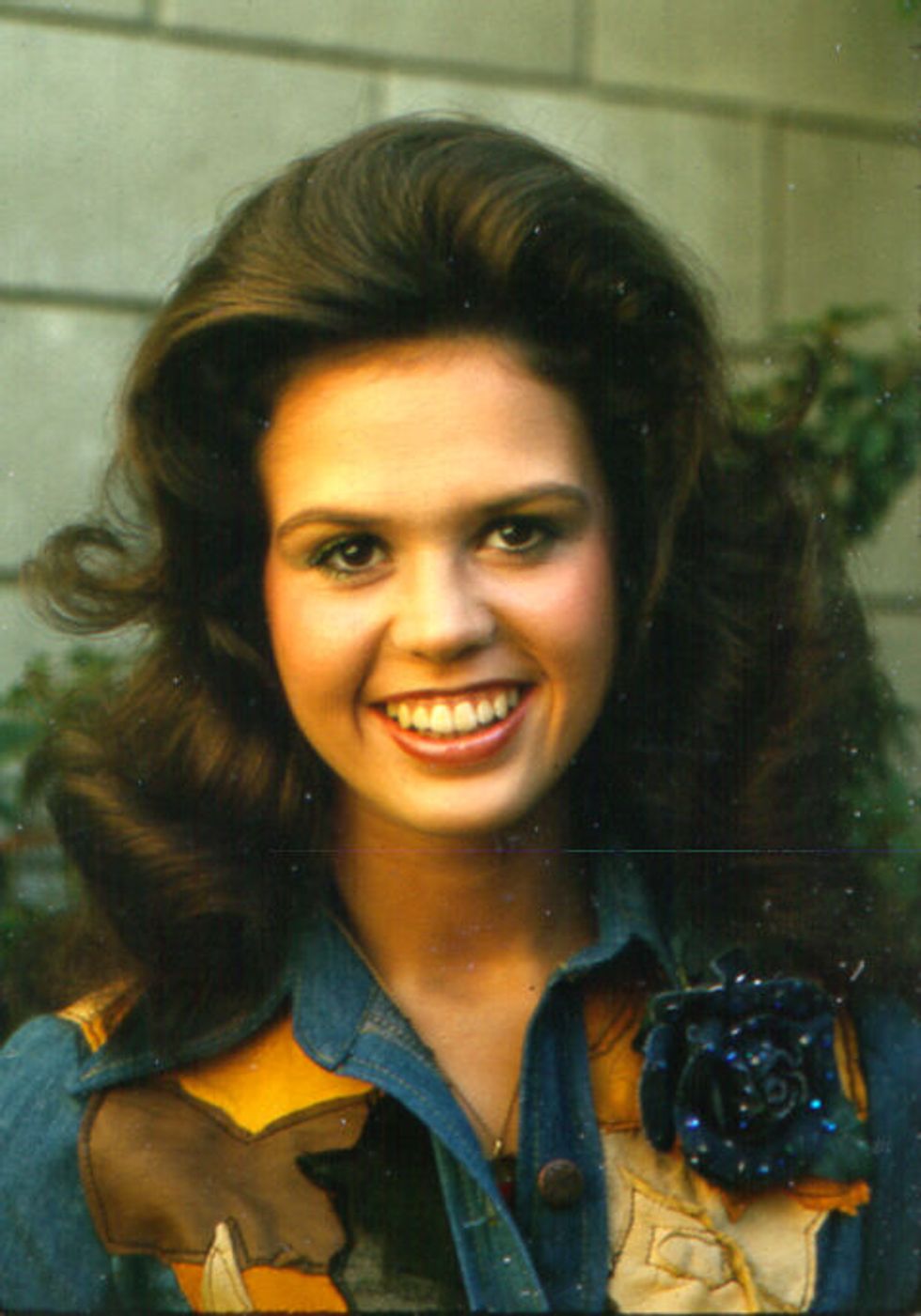 The wholesome singer definitely suited the role, but Osmond, who was raised Mormon, objected to Sandy's bad girl transformation so she declined.
Lucille Ball Was Involved, As Well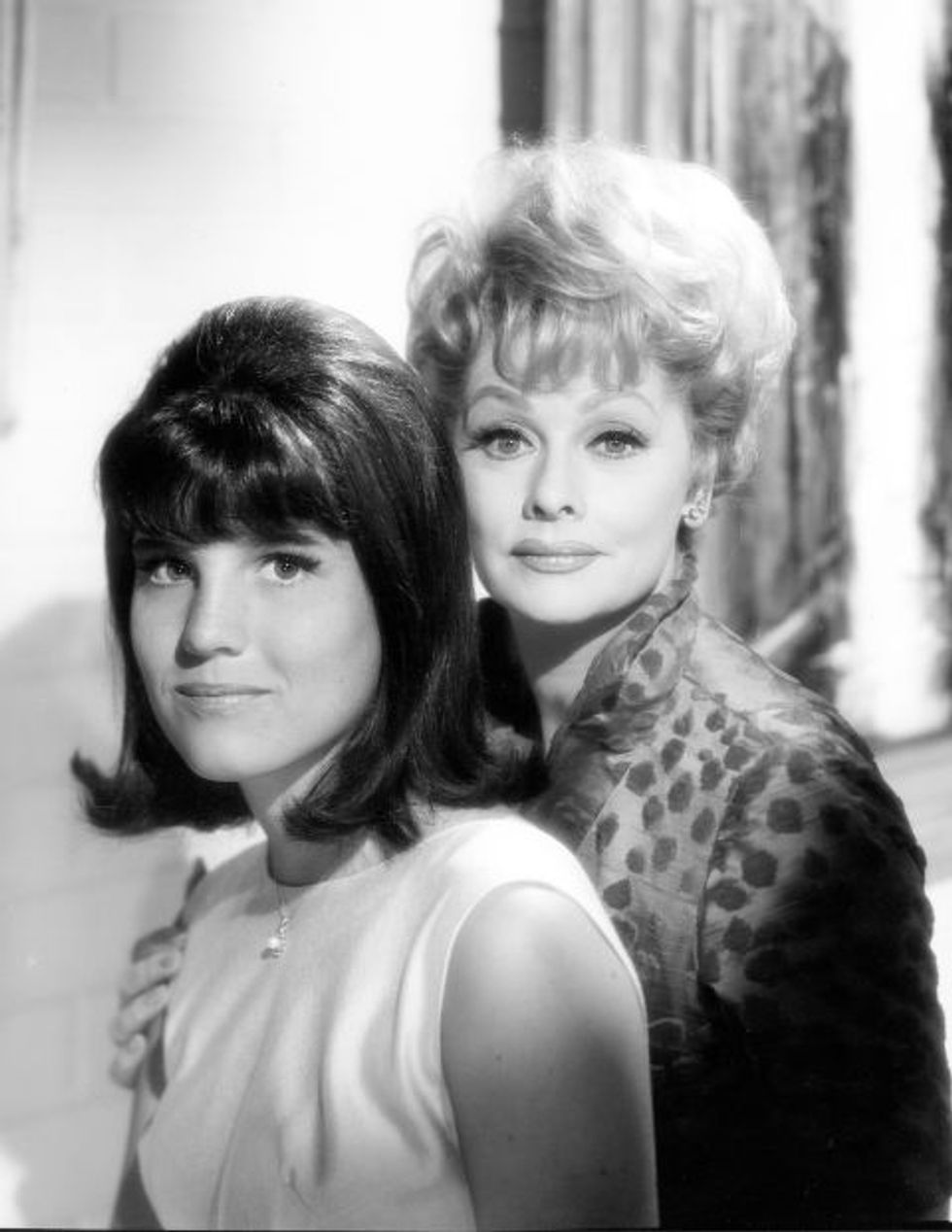 Her daughter Lucie Arnaz was the first choice for Rizzo, but Ball refused to let her audition for the troublemaker role. In other words, Lucy wasn't loving it.
Danny Was Almost as Busboy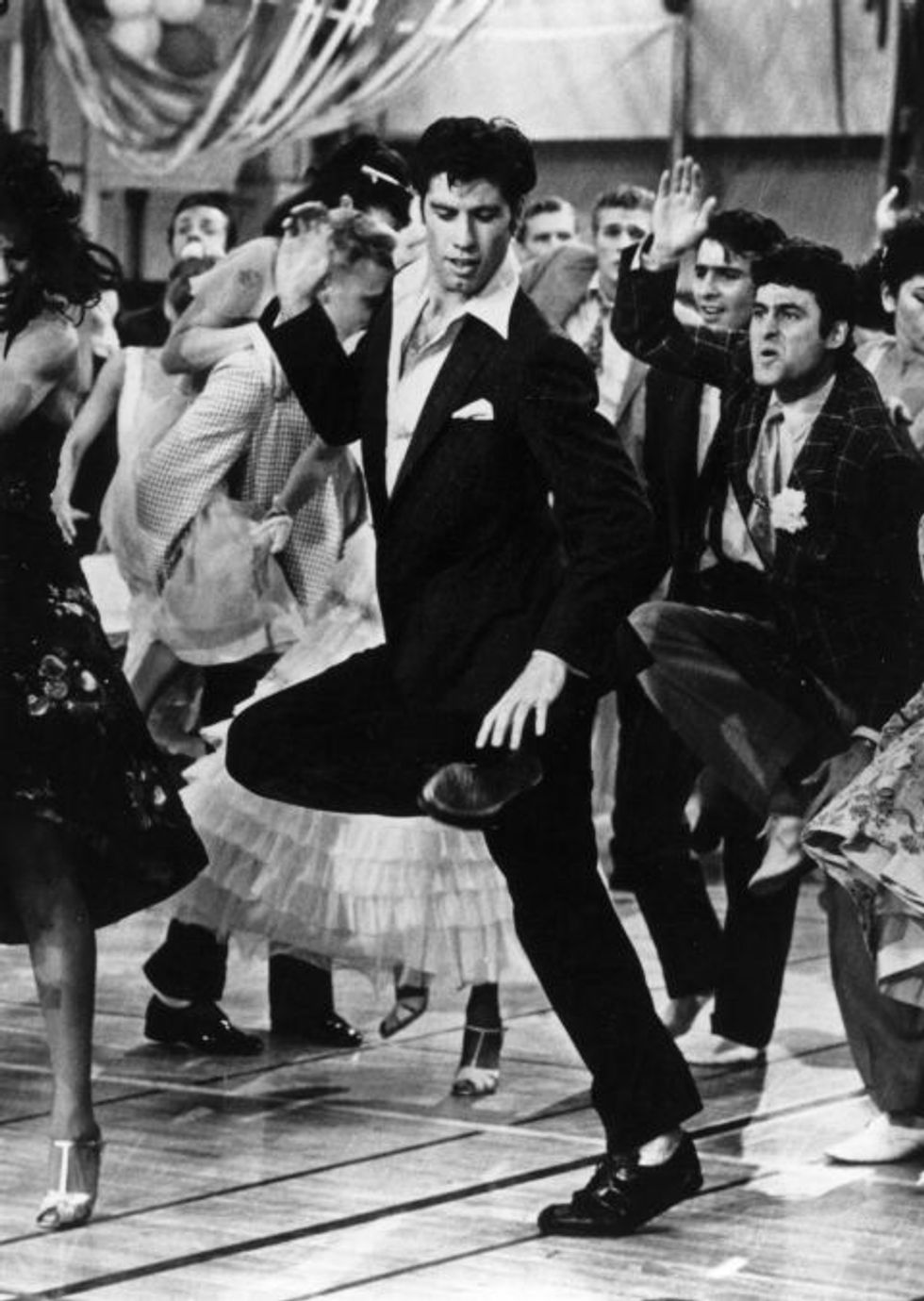 Allan Carr also imagined the greaser working at a gas station, singing a song called "Gas Pump Jockey."
Sandy Wasn't Originally Australian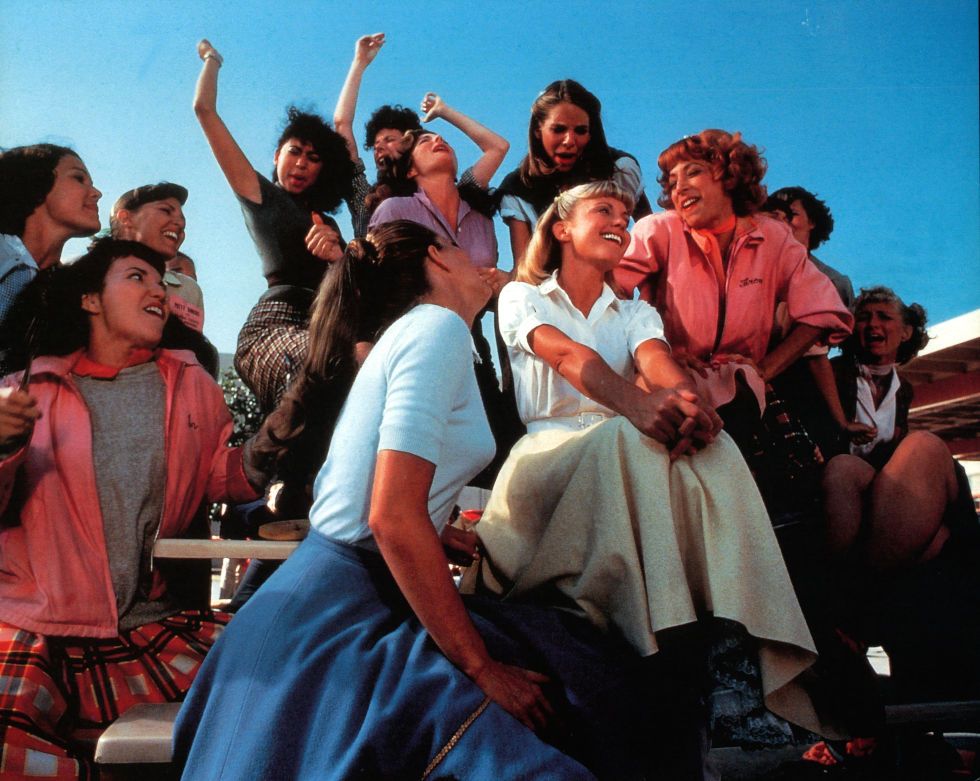 Carr picked country-singer Olivia Newton-John for the part after sitting across from her at a dinner party. The Melbourne native couldn't do an American accent, so they rewrote the part and changed Sandy's last name from "Dumbrowski" to "Olsson."
Jeff Conaway Was a Grease Alum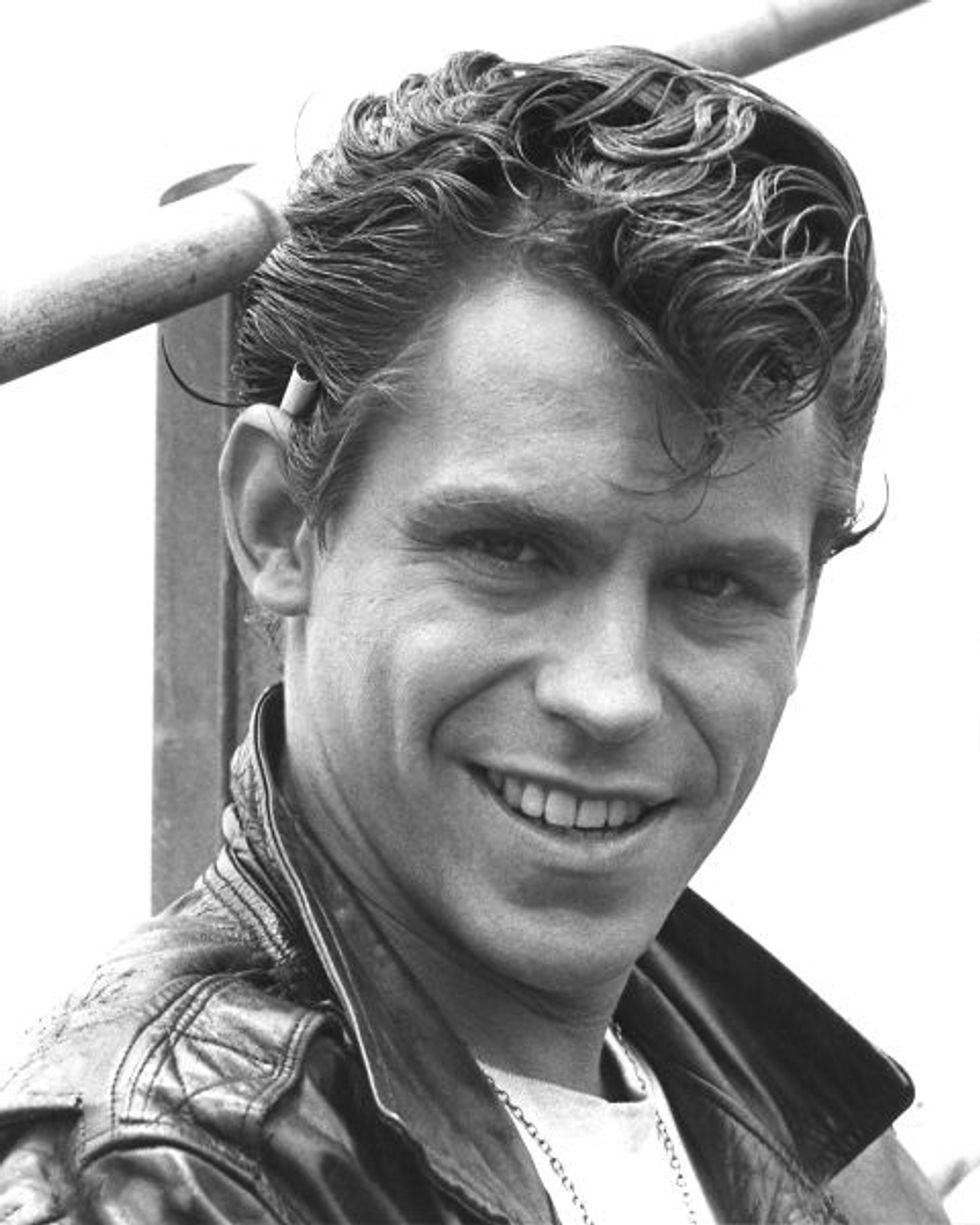 He played the role of Danny Zuko on Broadway (along with Richard Gere and Patrick Swayze) but got the sidekick role of Kenickie in the film.
Age Is But a Number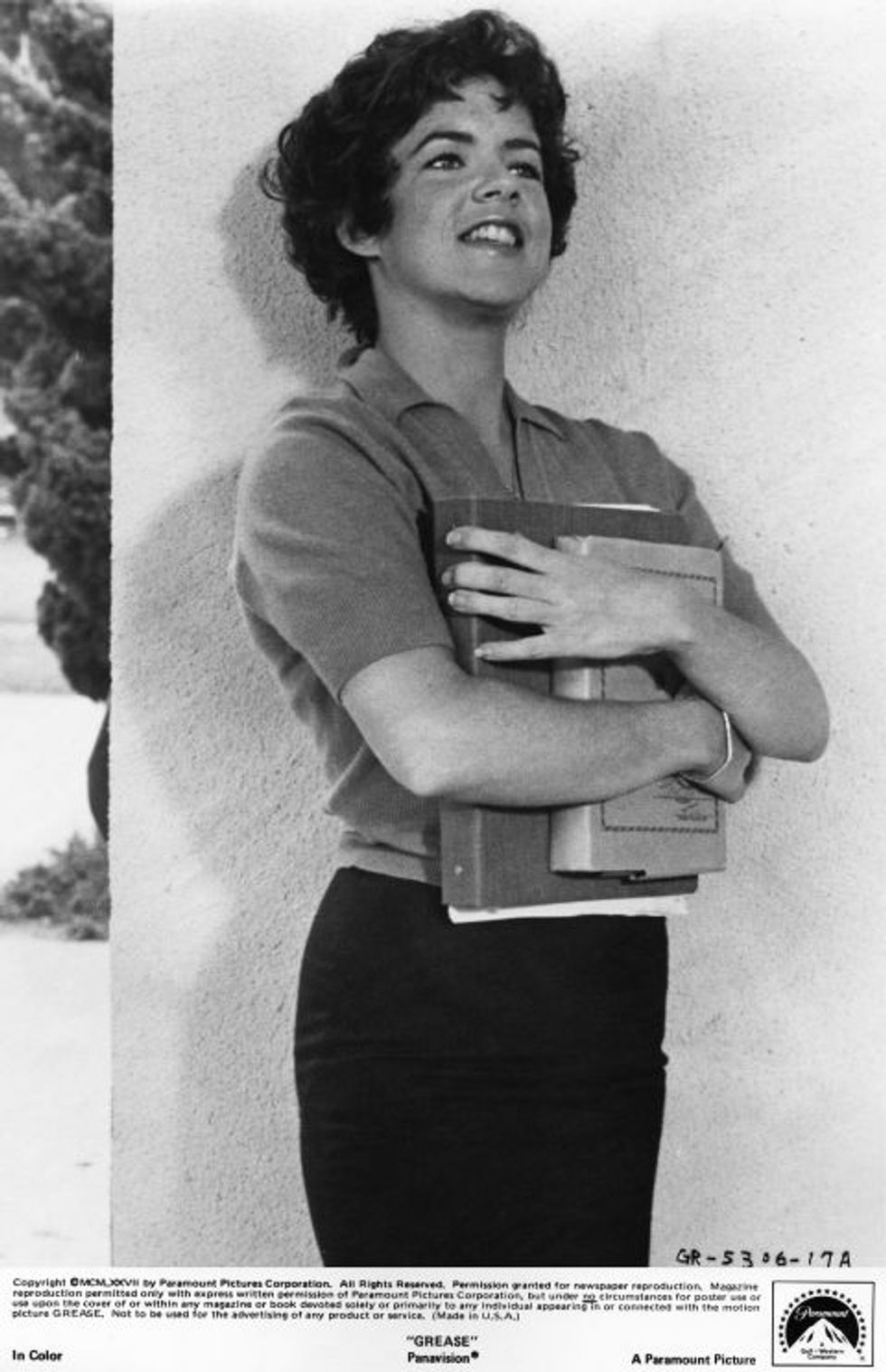 Newton-John worried about the seven-year age gap between her and costar John Travolta, but the 29-year-old wasn't the oldest member of the cast. Stockard Channing was 33, and another Pink Lady, Jamie Donnelly (who played Jan), had premature gray hair.
There's a Bad Boy Tribute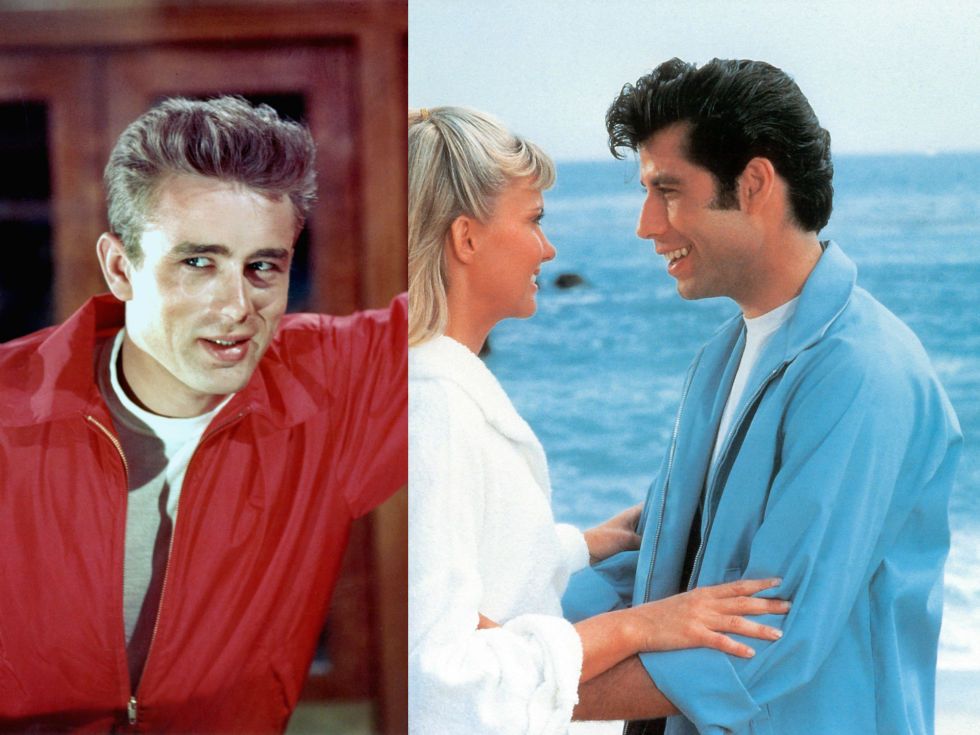 Danny's windbreaker at the beginning of the movie was a nod to James Dean's character in
Rebel Without a Cause
.
There's a creepy reference in "Look at Me, I'm Sandra Dee."
The play originally mentioned heartthrob Sal Mineo, but he was murdered in 1976. The writers then changed the lyrics to include Elvis, but the singer died the same day the scene was filmed. Talk about a weird coincidence.
These Songs Almost Weren't In the Movie
Producers added four tunes at the last minute: "Grease," "Sandy," "You're the One That I Want," and "Hopelessly Devoted to You." Newton-John's big ballad actually came after filming wrapped — and ended up receiving an Oscar nomination. What would Grease be without these classics?
Travolta Stole the Show...or at Least a Song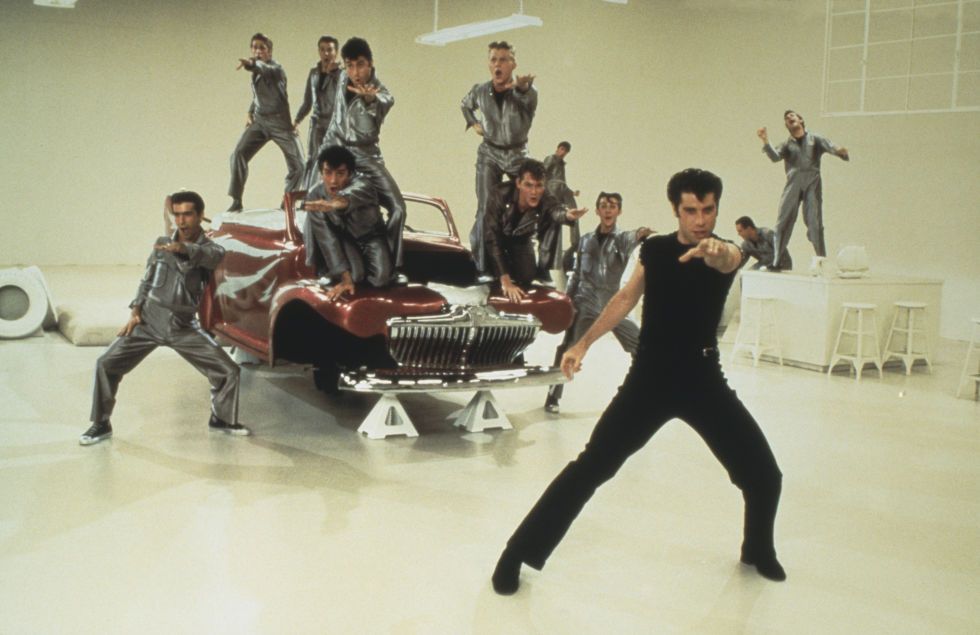 The garage number belongs to Kenickie in the stage version — it is about his car, after all! But Travolta apparently wanted the solo and nabbed it for himself.
The T-Birds Had a Dorky Name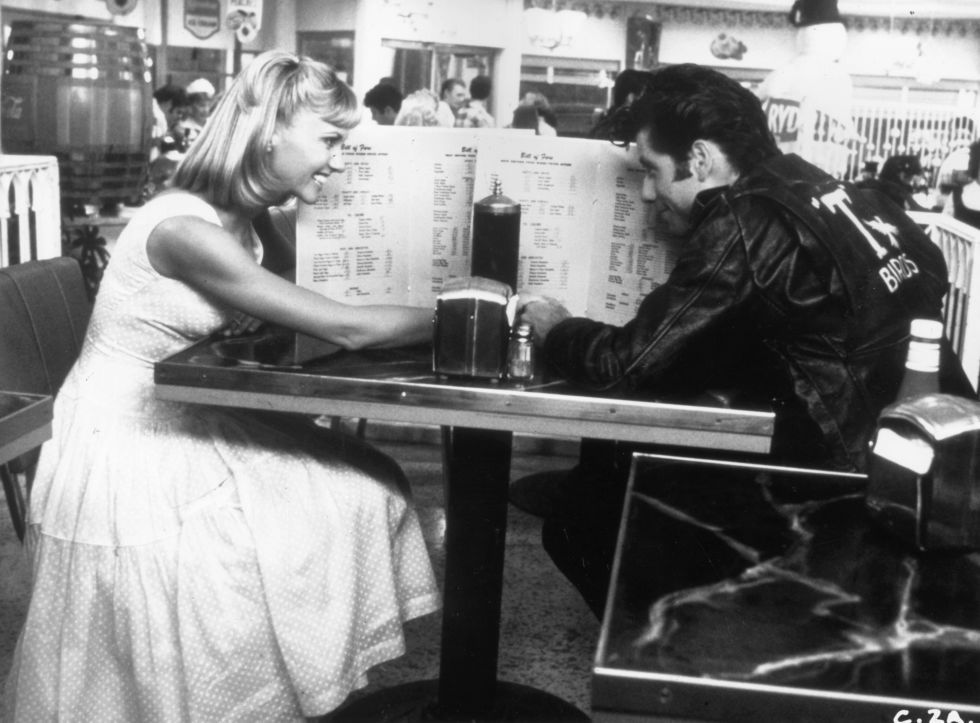 In the play, the gang called themselves the "Burger Palace Boys" after their favorite diner hangout.
Is Elvis In the Building?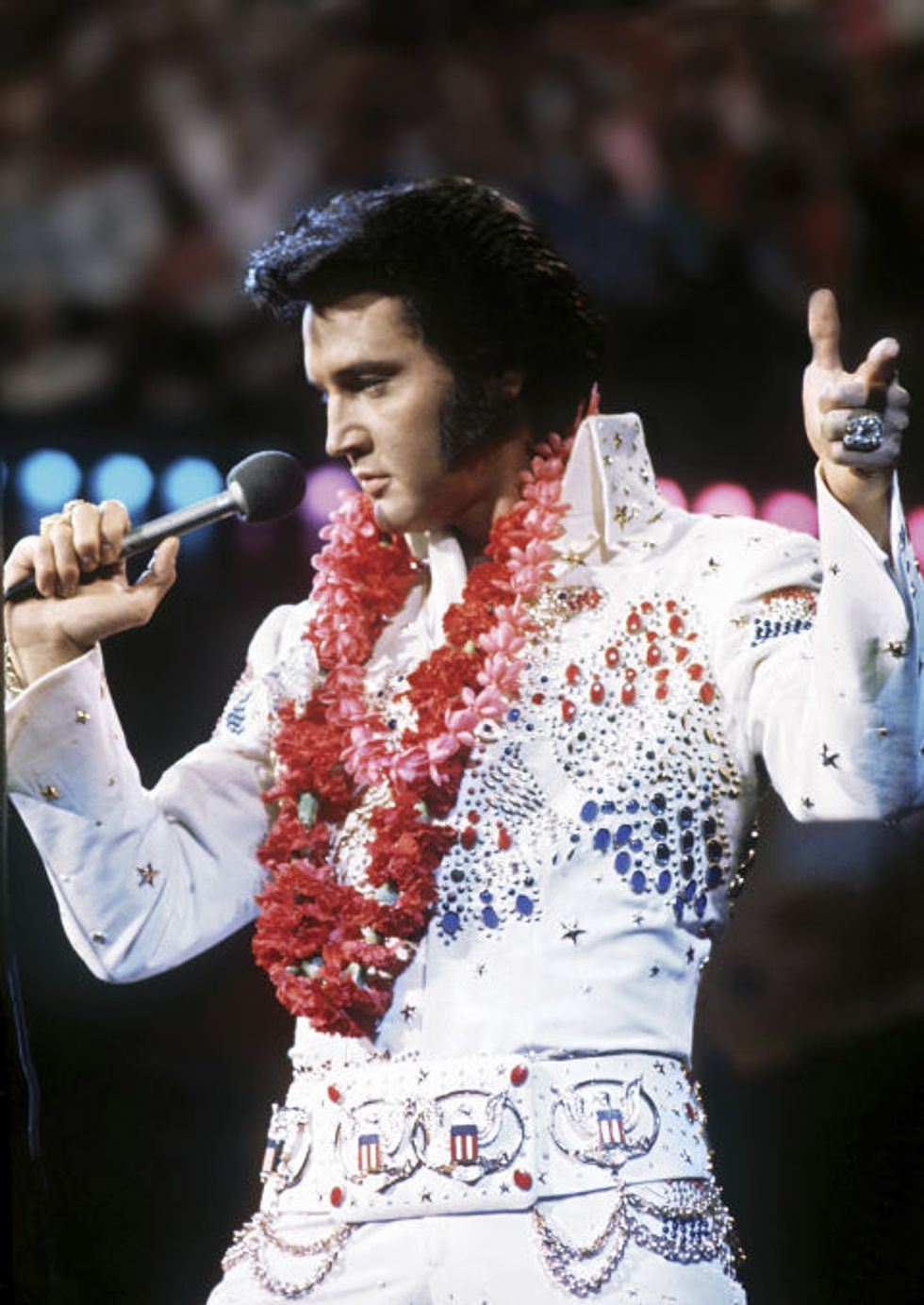 He was going to be a Teen Angel, but unfortunately, the King passed away during filming so the role went to Frankie Avalon.
"Beauty School Dropout" Almost Didn't Happen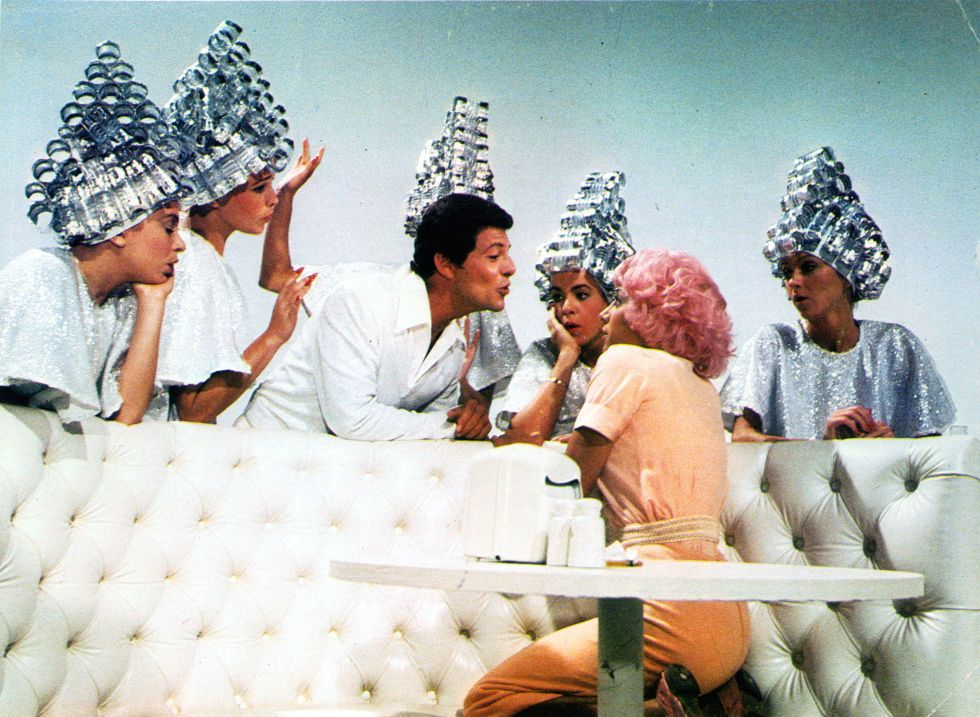 Avalon had an intense fear of heights, so the slippery, three-story staircase didn't seem so dreamy after all. They almost cut the number but ended up putting mattresses alongside the steps.
The Beach Boys Almost Had an Appearance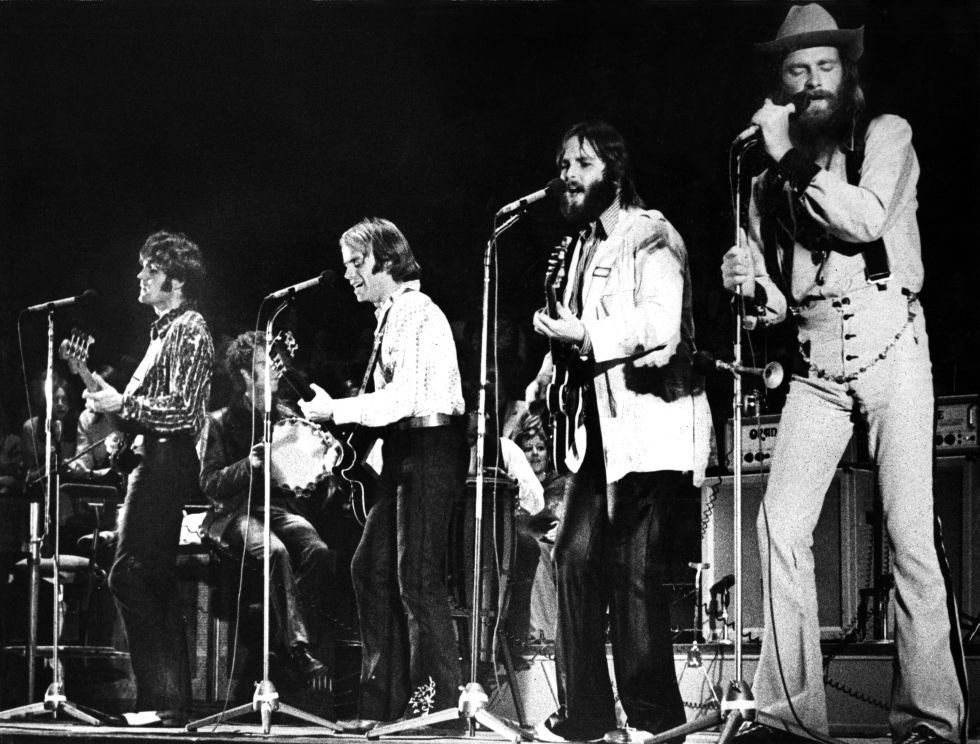 Carr originally imagined the surf rock quartet doing "Greased Lightnin'."
The Hand Jive Wasn't Always Fun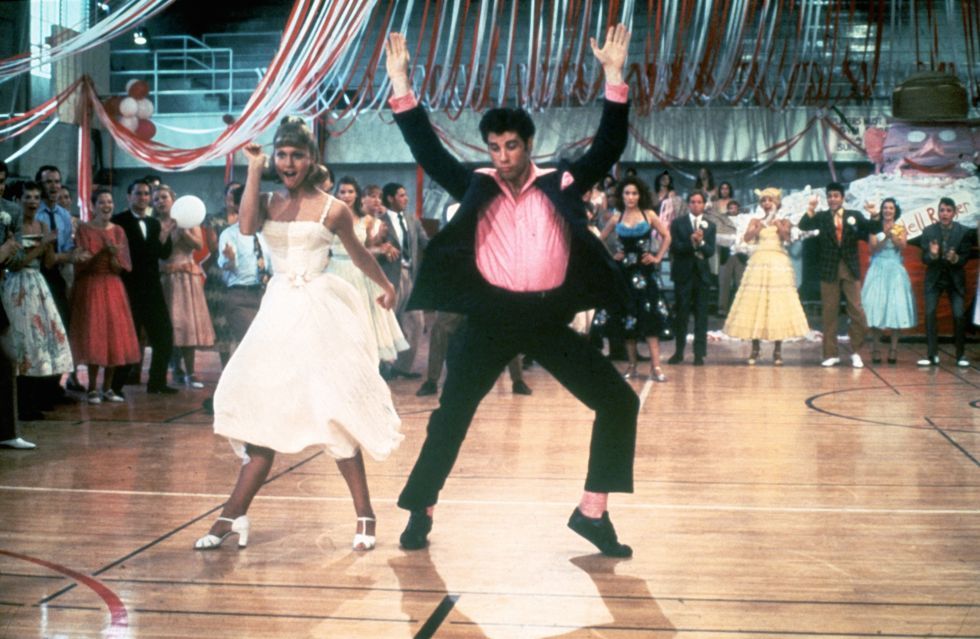 The school dance took two weeks to film, and temperatures topped 100 degrees in the windowless gym. A couple extras even came down with heat-related illnesses. And actor Michael Tucci, who played T-Bird Sonny LaTierri, fainted and had to be taken to the E.R.
But the Carnival...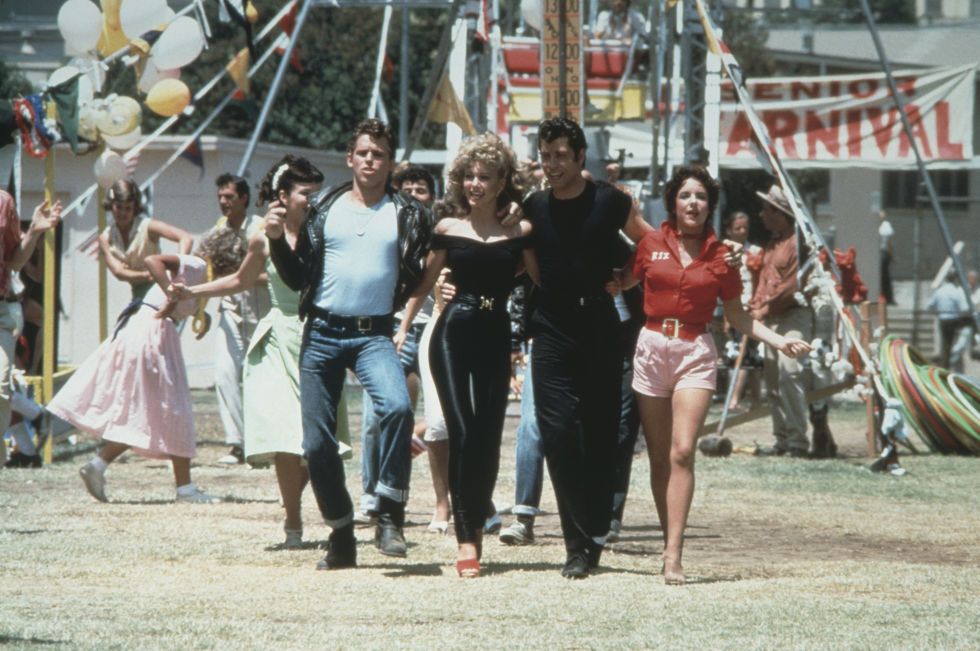 That was much easier. The fair was only in town for the day, so most of the grand finale was shot in 24 hours. The director created reproductions of the rides to shoot more close-ups later on.
Those Iconic Pants
Sandy can thank Olivia for them, because the skintight leather leggings belonged to Olivia Newton-John — she actually had to be sewn into them when the zipper broke.
The Critics Hated the Movie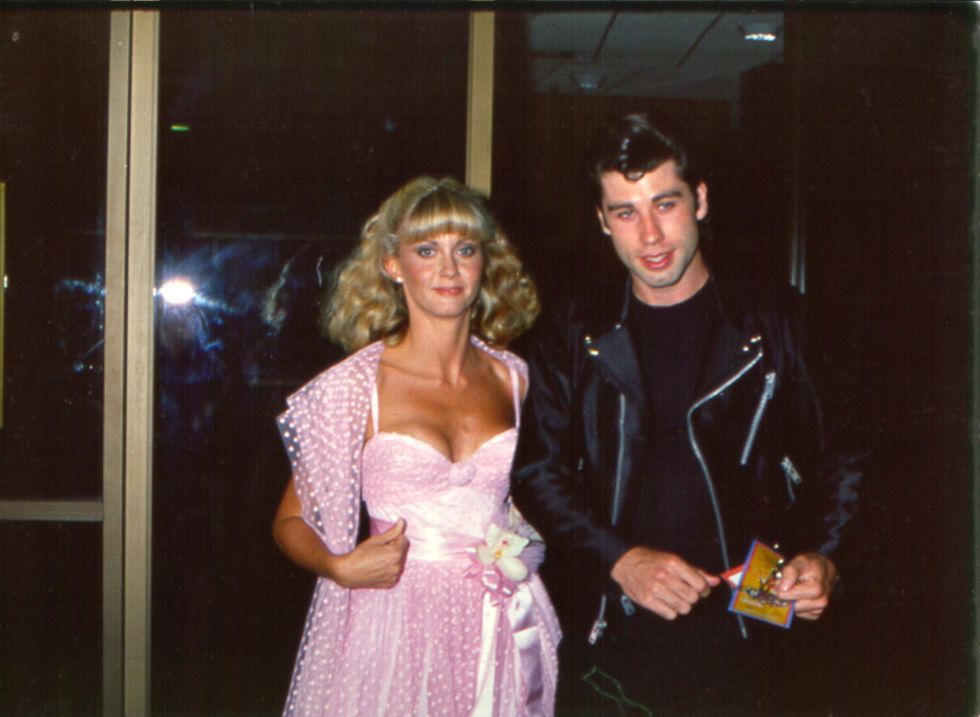 The
Today
show's Gene Shalit deemed it "visual junk food," the
New Yorker
called it a "klutzburger," and the
New York Daily News's
reviewer said it "should really be covered on the obituary page." Proof you should never listen to critics.
Shake Your Moneymaker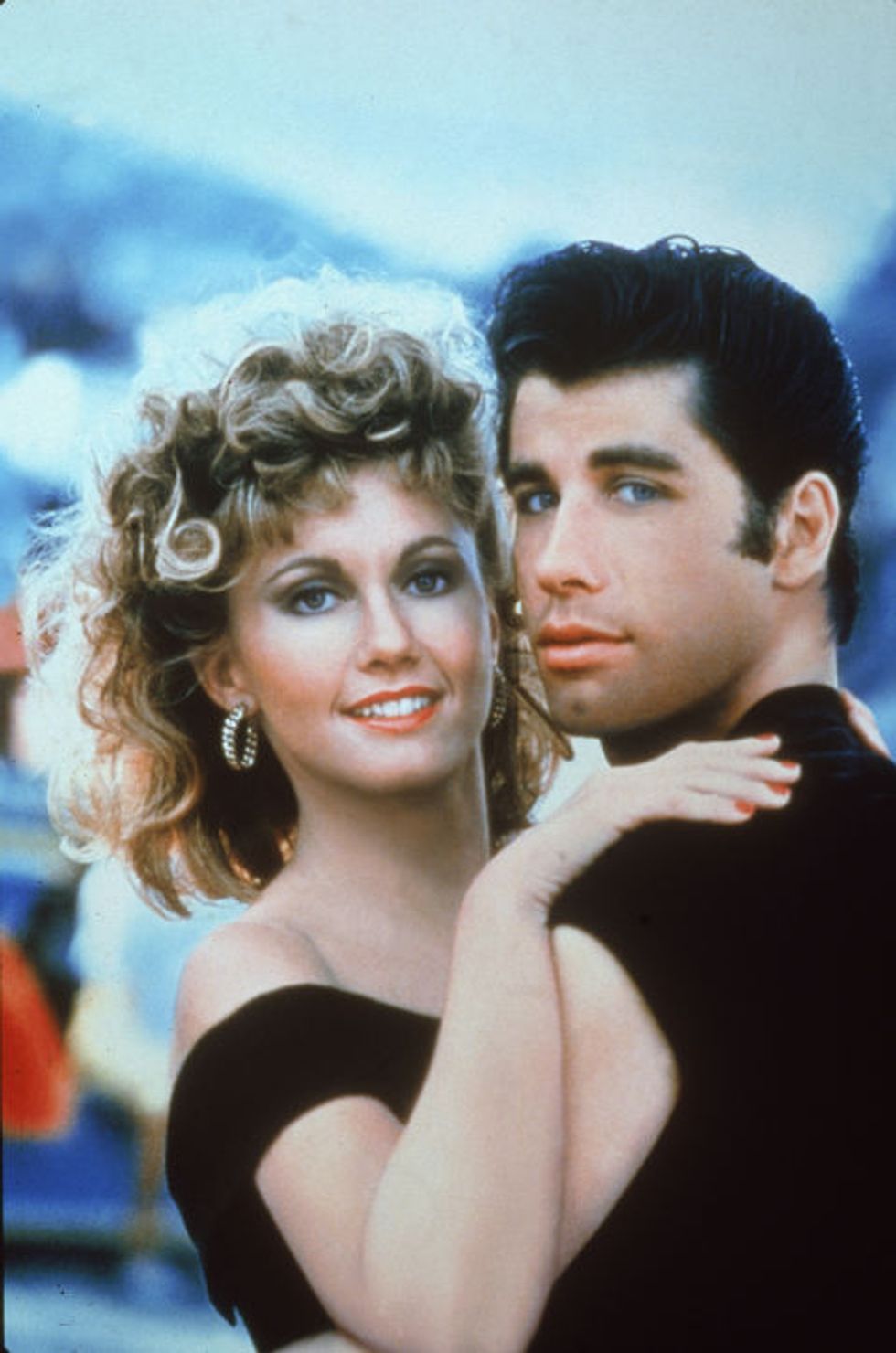 The best-selling soundtrack landed four songs in the Billboard Top 10 and the film grossed nearly $400 million. It was the highest-grossing movie musical of all time until it
Mamma Mia!
in 2008.
But the Sequel? Not So Much.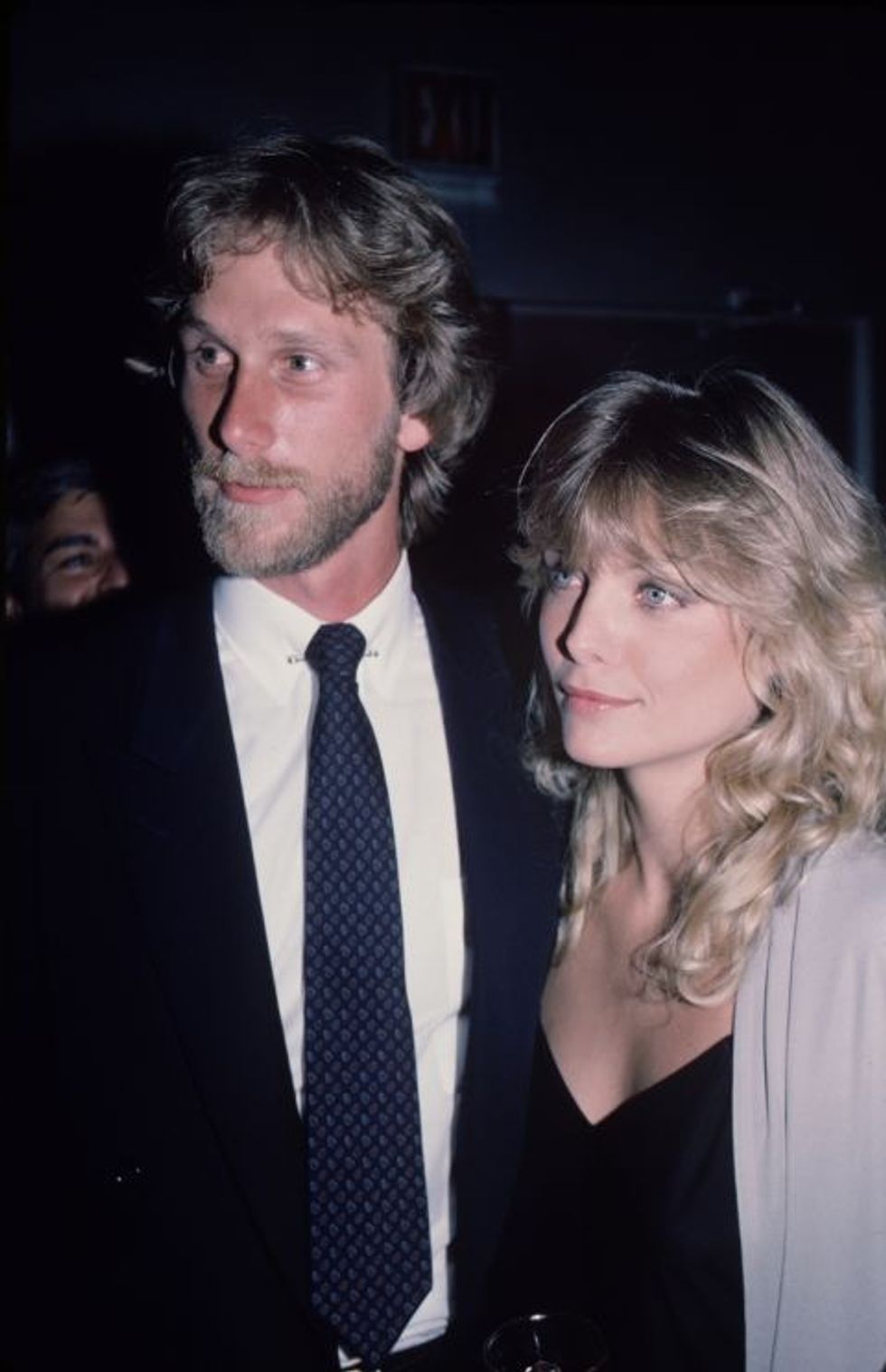 Carr proposed a sequel called
Summer School
focusing on Kenickie and Rizzo's wedding. Instead,
Grease 2
flipped the plot and starred Michelle Pfeiffer as the leader of the Pink Ladies. The 1982 release had twice the budget of the original but totally flopped, earning only $15 million at the box office. Plans for a
Grease
franchise, including three more movies and a TV series, were put on hold. You can't top the original.
But They Went Live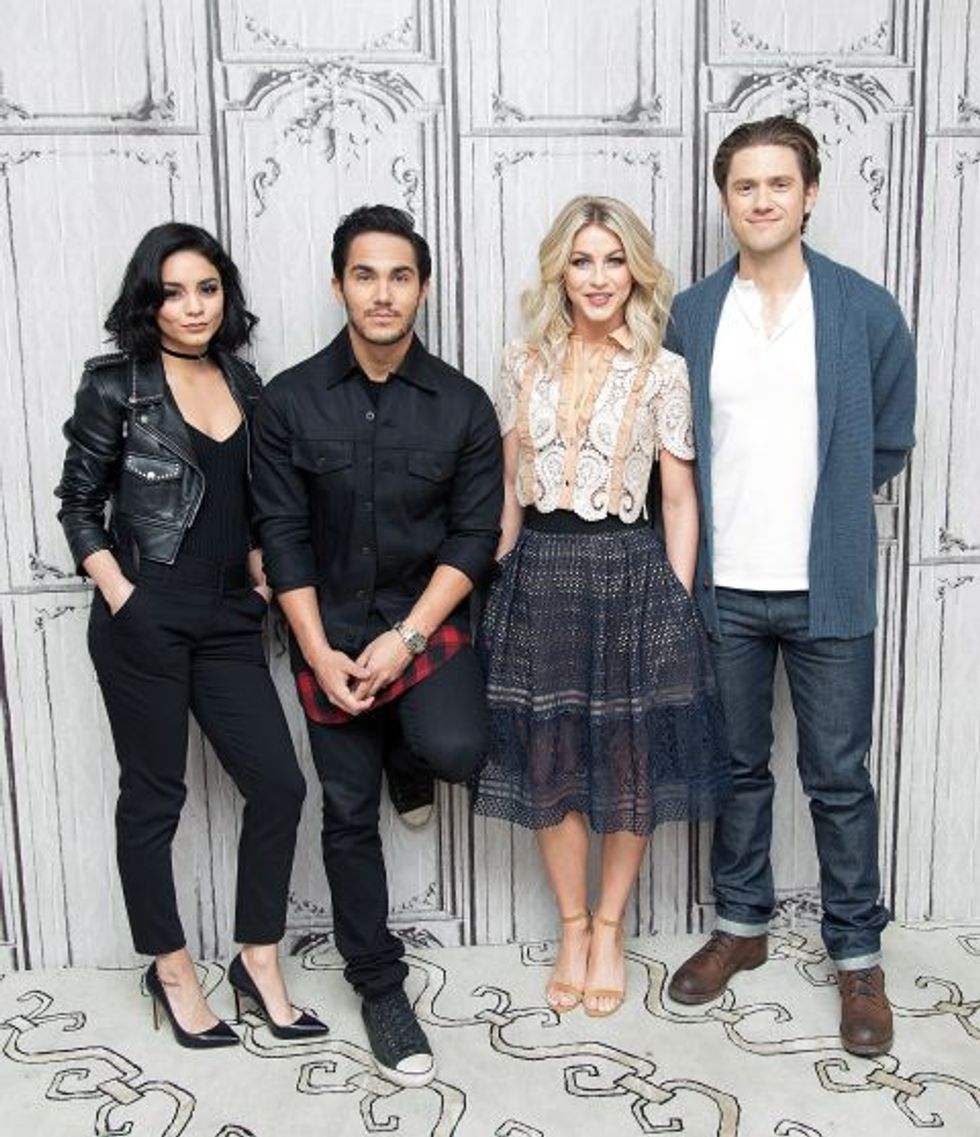 FOX's
Grease: Live
aired in 2015, with Dancer Julianne Hough starring as Sandy and
Les Mis
actor Aaron Tveit as Danny Zuko. Vanessa Hudgens and Carlos PenaVega joined in as Rizzo and Kenickie, and this time, they
did
get good reviews.
But now.
tbh Grease is rapey and slut shaming and probably kinda homophobic and creepy but it was made in a different time w… https://t.co/GrKlB3NzdU

— Emillou (@Emillou)1609702629.0
So long after Grease first landed, people are finding it offensive.
Taking to Twitter, one person wrote:
The drive in/botched makeout session between Danny and Sandy hasn't aged well. Film kinda glides right into song ("Sandy") before viewers register the date rapey vibe of the scene they just saw. #Grease"
But that wasn't the only comment.
@Otto_English I dunno about banning it but it certainly is rapey. "Did she put up a fight?" etc. I think they put w… https://t.co/kKZMi3nFw9

— Brexit Festival........................Parody (@Brexit Festival........................Parody)1609708539.0
Another wrote:
Ahhh man. Just watching #Grease one of my favourite films and it's so of its time. Misogynistic, sexist and a bit rapey.
What do you think?