Let's face it, we all went through an emo phase at one point in our lives. Luckily, for most, those days are far behind us. However, the emo in us never really dies, it just lies dormant, waiting for the moment September rolls around...
And when it does, well... you know the drill.
However, Green Day fans everywhere are reminding people that "wake me up when September ends" isn't a song we should be joking about...
You don't have to be ashamed... Well, maybe a little.
Whether you dyed neon pink strips into your hair, over-did the liquid eyeliner, or wore spikes as jewelry - being emo defined many individuals and it was a way of life.
Being emo isn't a bad thing...
Emo stands for "emotional," and despite the stereotype of emos being depressed all the time, people who identify as emo are generally very happy and loving people.
And it isn't just about the eyeliner and facial piercings...
Emo has an entire music genre that is still pretty popular to this very day.
The emo genre goes a lot further back than one would expect...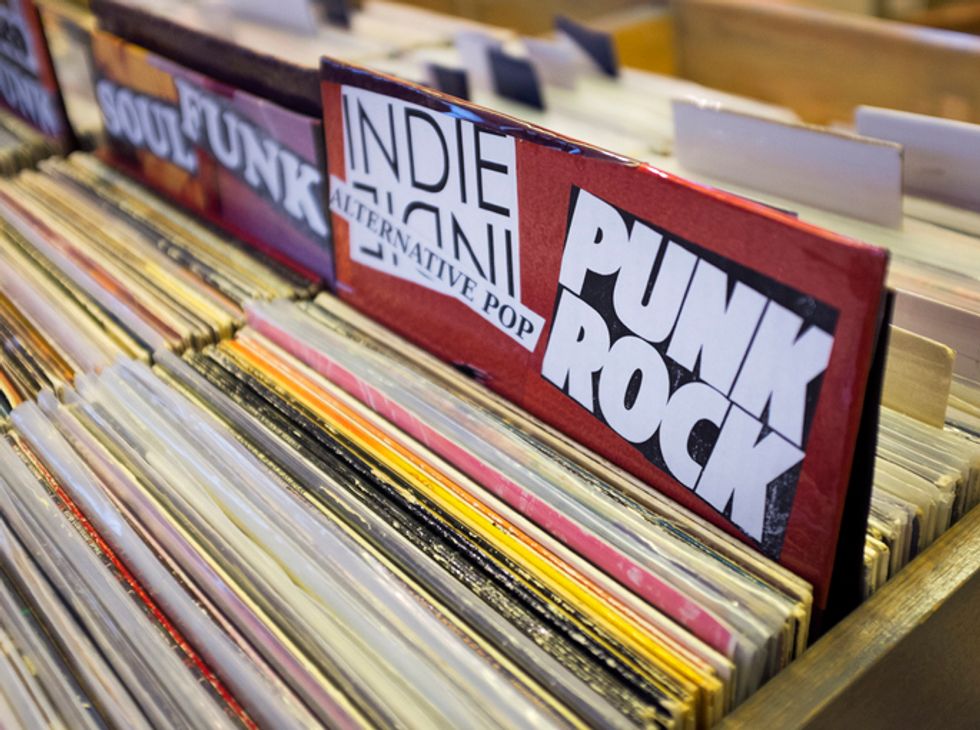 via: Getty Images
The first wave of emo music began in the 1980s, with it tracing back to the hardcore-punk scene.
The term "emo" was rejected in the music world...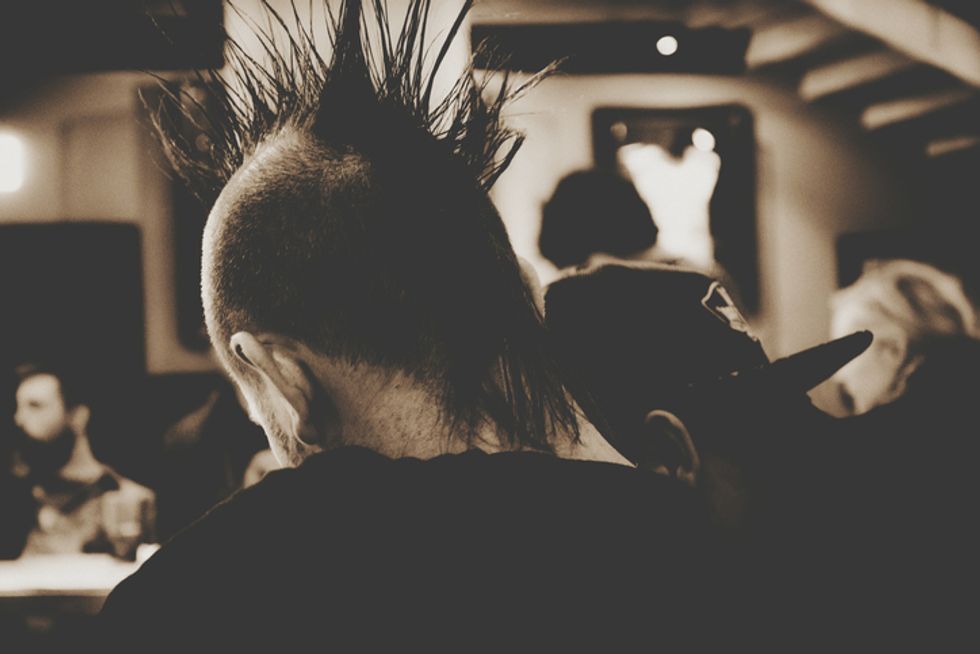 via: Getty Images
According to
NME
, it was the infamous punk-rock band The Rites of Spring who made a call out against it, with singer Guy Picciotto saying in an interview: "I've never recognized 'emo' as a genre of music." "I just thought that all the bands I played in were punk-rock bands. The reason I think it's so stupid is that – what, like the Bad Brains weren't emotional? What – they were robots or something? It just doesn't make any sense to me."
Emo was having a hard time being heard in the music industry...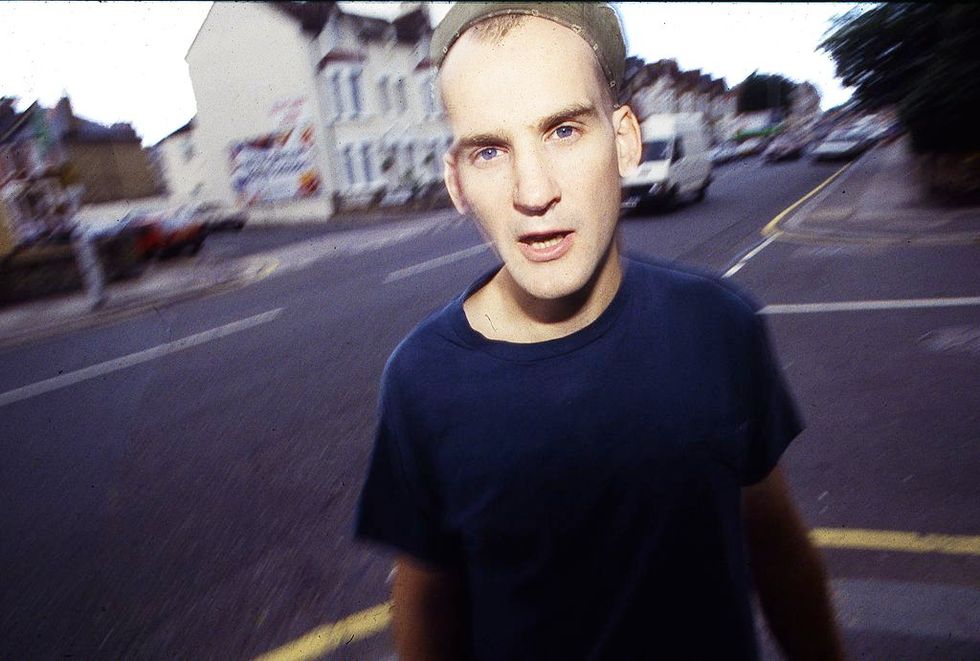 via: Getty Images
The skate magazine
Thrasher
renamed the genre emo-core, in which Ian McKaye from Embrace branded it as "the stupidest f****** thing I've ever heard."
The 1990s brought emo into their second wave...
As NME outlined, it's an era that captured the hearts and minds of global youth, with a generation of teenagers quickly becoming enamored with emo's woeful sound.
The third wave of emo was when things really exploded...
By the time the Millenium came around, the boundaries of emo had been pushed even further. It became intertwined with pop-punk with the likes of Jimmy Eat World, Saves the Day, and Brand New - but it is MySpace that we truly have to thank for the rise in emo music.
MySpace took emo from a music genre to a culture.
This is when the emo giants made an appearance with their poker straight hair and skin-tight jeans. My Chemical Romance, Fall Out Boy, Panic! At The Disco, and Paramore were amongst the many large bands that quickly dominated the emo music scene.
It wasn't everyone's cup of tea...
Newspapers such as The Daily Mail declared that it was a "cultural crisis point" and to many, the sound of emo music certainly came across this way.
Icons were made overnight...
Bands such as Fall Out Boy, Green Day, and Weezer became iconic faces in the emo music scene.
The true faces of emo...
The bands have been around since the late 1990s through to the noughties and have each made their own impact on the world of emo music as we know it.
Although one song from Green Day hits harder than the rest, and chances are you know exactly which one I'm talking about...
September has finally ended and we all know what that means...
We've had a whole month of "Wake Me Up When September Ends" memes.
This year Green Day fans are reminding the internet why people really shouldn't be making jokes out of the song.
"Wake Me Up When September Ends" became part of meme culture almost instantaneously.
Green Day be like: https://t.co/tG4HuG3vjU

— yasaman. (@yasaman.)1598907991.0
For years, people have made overexaggerated memes about the song.
Some even go as far as to message Billie Joe Armstrong himself on October 1, to ask him if he's awake.
Don't tweet the Green Day lyrics Don't tweet the Green Day lyrics Don't tweet the Green Day lyrics.... https://t.co/qbvJaPairM

— Jordan Schmidt (@Jordan Schmidt)1598979061.0
Wow.
And like clockwork, Green Day began trending on Twitter again this September.
how you know it's september every year, even when you're not a green day fan 😐 https://t.co/x3B6N2ndtM

— alyssa (@alyssa)1598966016.0
However, fans want to remind everyone about why the memes aren't actually funny.
The song is actually a reference to the death of Armstrong's father.
every september I wake up to green day trending so https://t.co/x4nwgJUjQz

— ❄❄❄ (@❄❄❄)1598970038.0
Armstrong admitted recently that the song title comes from the words he told his mom after finding out that his father had died.
He said...
"wake me up when september ends" is a song billie joe armstrong wrote about his dad dying of cancer, and every sept… https://t.co/yJD0ZnNDcB

— Heather ⬢ Flowers (@Heather ⬢ Flowers)1598970433.0
"I think it's something that just stayed with me; the month of September being that anniversary that always is just, I don't know, kind of a bummer," he said "But it's weird. When things happen like that when you're that young, it's almost like life starts at year zero, or something like that."
In the recent interview, Armstrong was asked if the song brings back memories of his father...
Society has progressed passed the need to make the Green Day September joke

— QISACHAR (@QISACHAR)1598962064.0
"I mean, yeah. I think about him every day," Armstrong continued. "I kind of avoided writing about him for many years and then finally having a breakthrough. It felt good. It wasn't a negative emotion so much, but just honoring him."
And even shared his opinion on the people who send him memes every September, religiously...
We can FINALLY wake up Green Day after the longest September on record. https://t.co/GsMFf3e5PH

— Shannen Doherty (@Shannen Doherty)1601531871.0
"I don't know. Have fun [and] get a life at the same time," he said.
He also said he might write a song called "Shut The Fuck Up When October Comes," in response.
We think that's a great idea. Keep scrolling for more music news, including why fans are praising Post Malone for discovering Ozzy Osbourne...