Greta Thunberg had some stern words for President Trump today after he went on yet another anger-fuelled Twitter rant.
As you will all be aware, Donald Trump is a little under pressure.
As the final 5 states count their ballots - and ultimately decide who will be the country's next president - Trump has, quite understandably, been feeling the heat.
But, in true Trump fashion, he has been very publically letting off the steam.
The stressed-out president has taken to Twitter several times over the last 2 days to criticize the counting methods, accuse his Democratic opponent, Joe Biden, of election fraud, and to even try and stop the count altogether.
Of course, many of us aren't too surprised by Trump's panicked response...
But there is someone who is a little
less
impressed than others...
Yep, Greta Thunberg has weighed in on the situation.
The climate change activist, who Trump has publically expressed his distaste for in the past, took to the social media platform today to put the president firmly back in his place.
And, it's needless to say, she didn't hold back.
Thunberg has become quite well known for her damning speeches, and her Twitter account has certainly fared no differently today.
Now, Thunberg is usually known for something other than her brutal treatment of world leaders...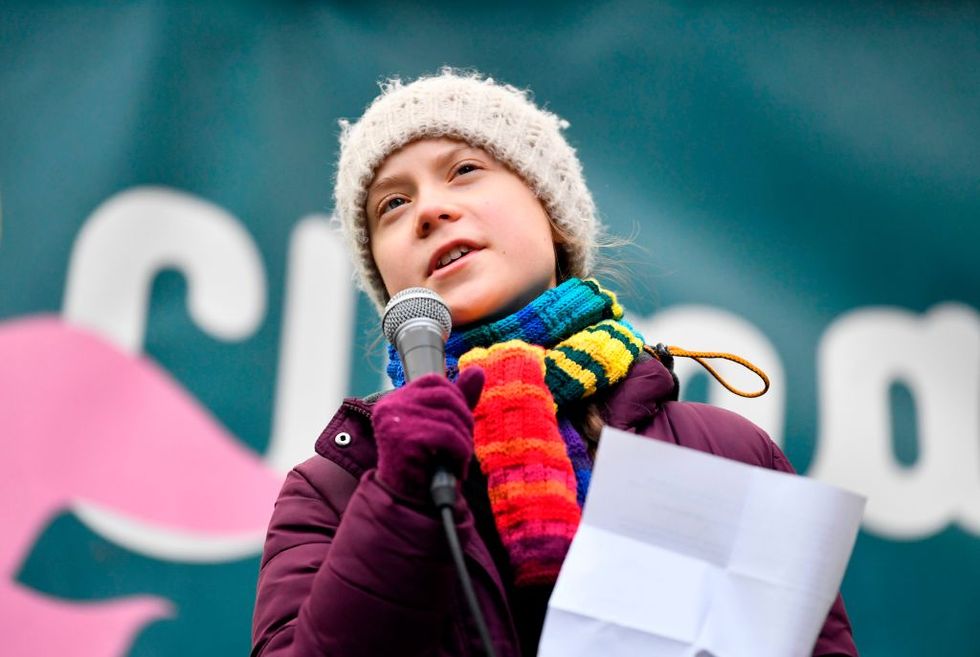 via: Getty
The seventeen-year-old is actually the face of the climate change movement. Thanks to her relentlessly passionate activism, the seventeen-year-old Swedish environmentalist has skyrocketed to international fame.
But where did it all begin?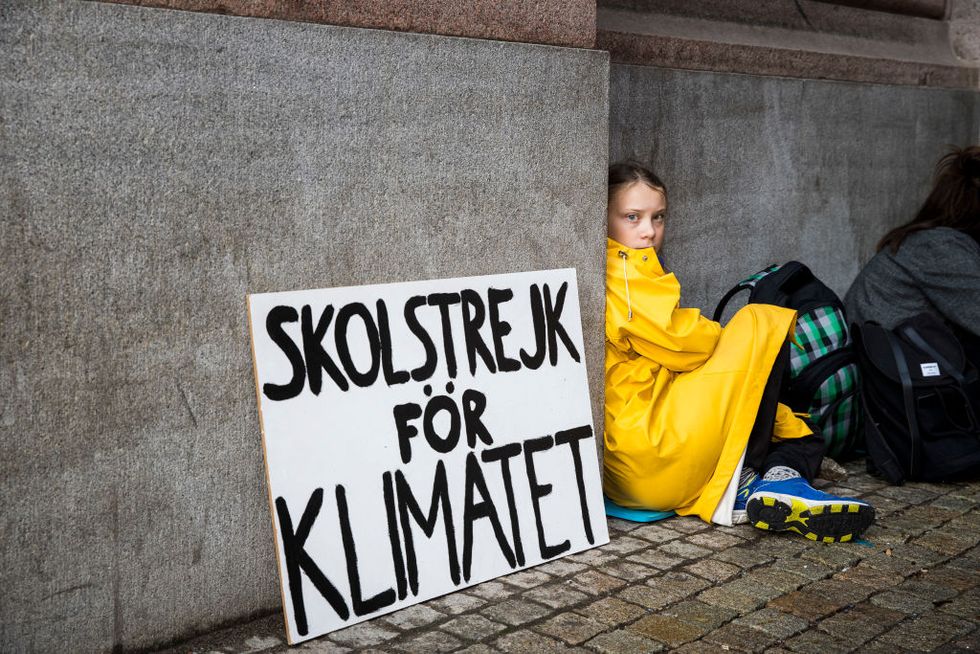 via: Getty
Starting one day in August 2018, a then fifteen-year-old Thunberg decided to skip school to sit outside Sweden's Parliament in Stockholm with the simple sign, "Skolstrejk För Klimatet" - translating to "School Strike for Climate."
For 3 weeks, the teenager would sit in silent protest outside of Parliament alone...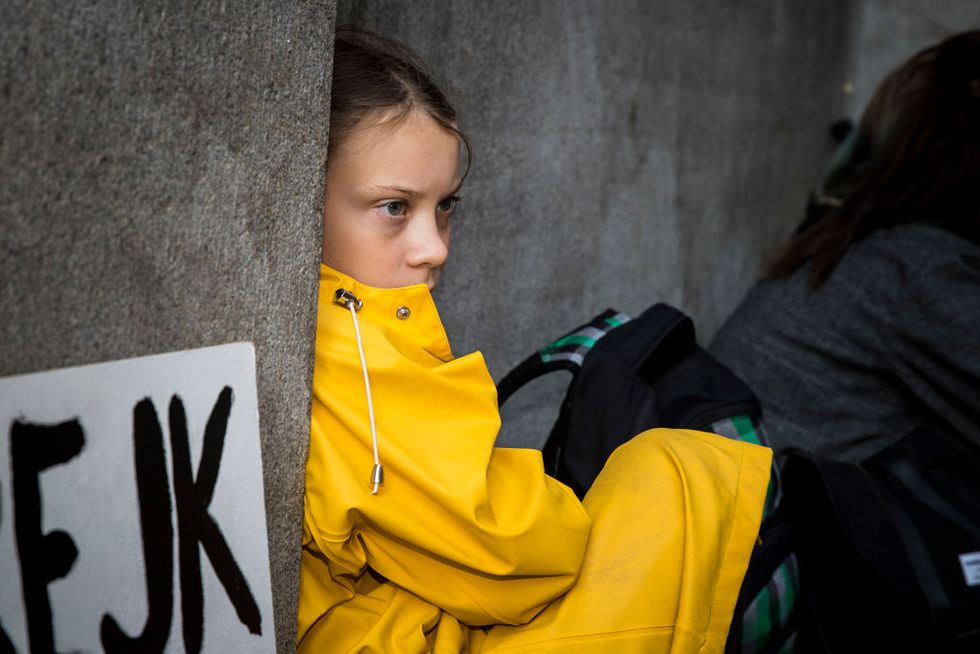 via: Getty
And vowed to not stop until her government had done something about the climate change crisis. And it didn't take long for her message to catch on.
Photos of the teen sitting in protest went viral on social media...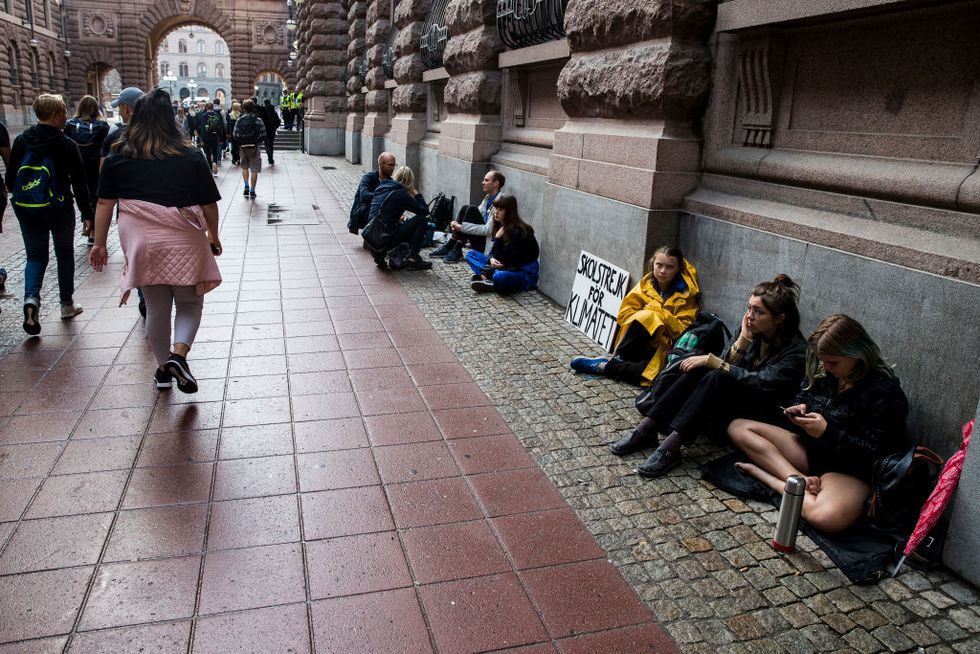 via: Getty
And, suddenly, millions of people were inspired.
Within a year, her message had spread like wildfire...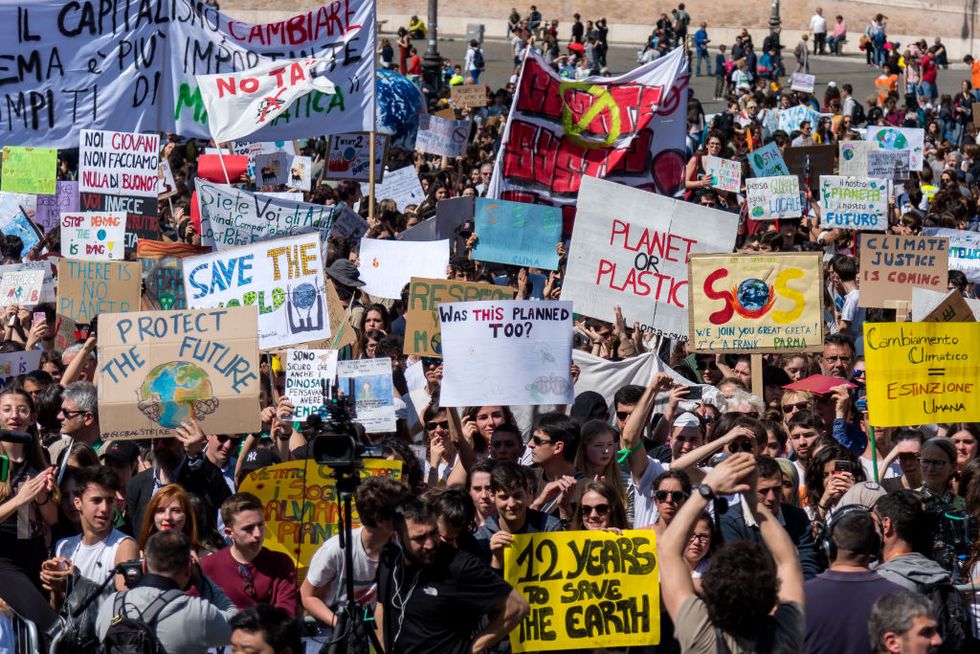 via: Getty
And millions of people all over the world had taken to the streets to fight against climate change.
It was a whirlwind year for the teenager.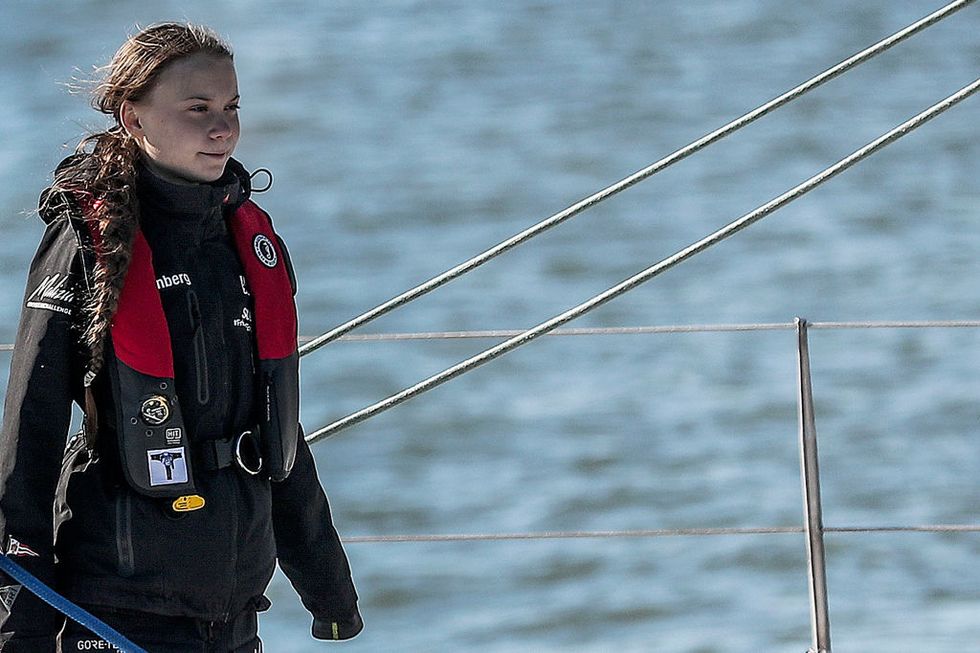 via: Getty
Thunberg attended numerous marches and protests all over the world and was even invited to the UN Climate Conference in New York, which she traveled to on a zero-emissions boat.
Her damning speech went viral...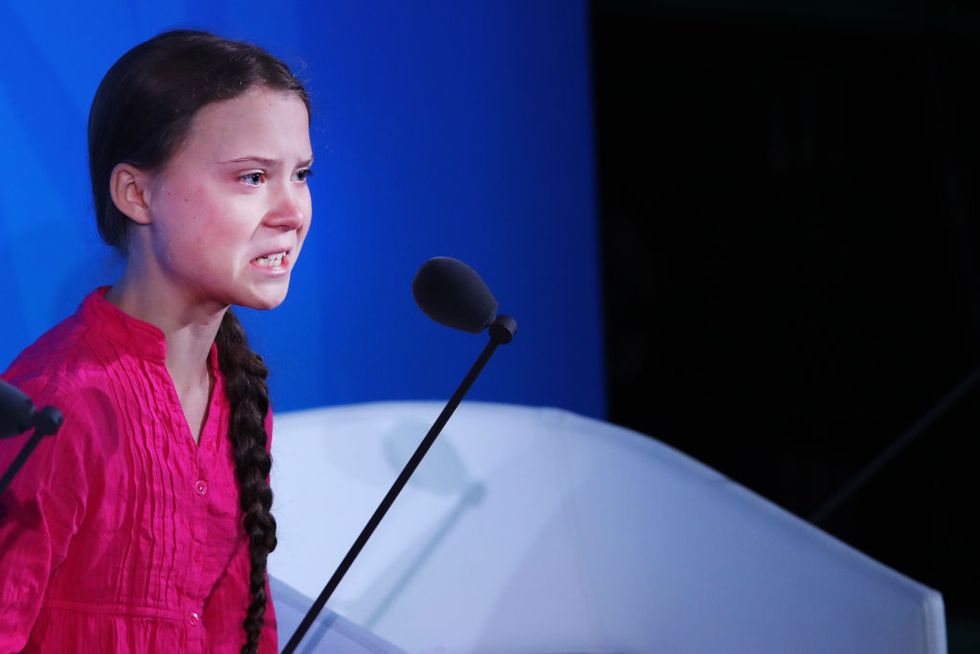 via: Getty
The activist blasted world leaders and politicians for their lack of action regarding climate change. "How dare you," she exclaimed. "I shouldn't be up here. I should be back in school on the other side of the ocean, yet you all come to us young people for hope. How dare you?"
So, fast forward to 2020...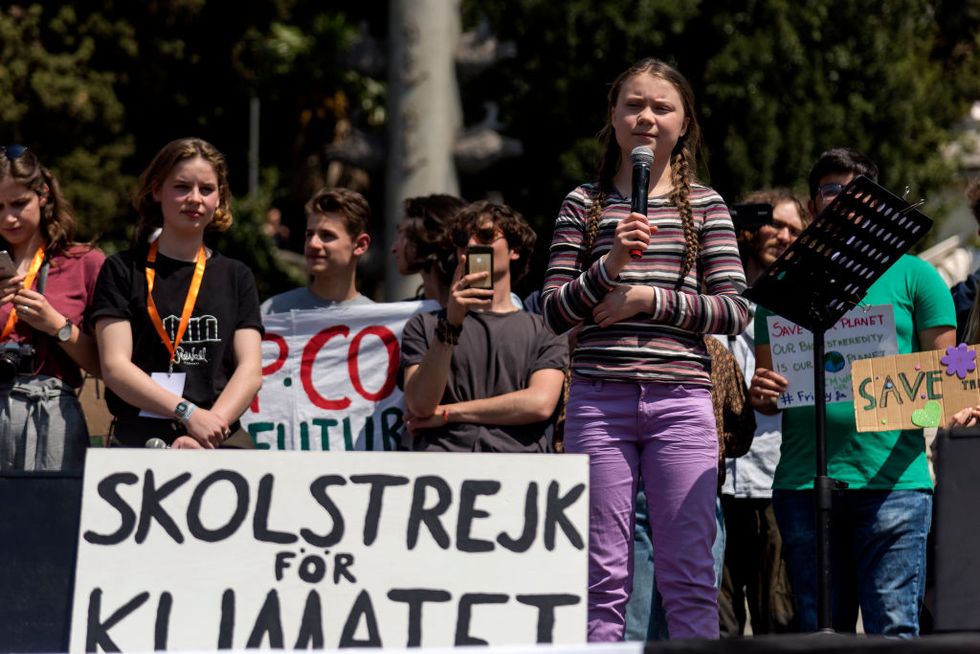 via: Getty
Greta Thunberg has become somewhat of a household name.
She was nominated for the Nobel Peace Prize last year...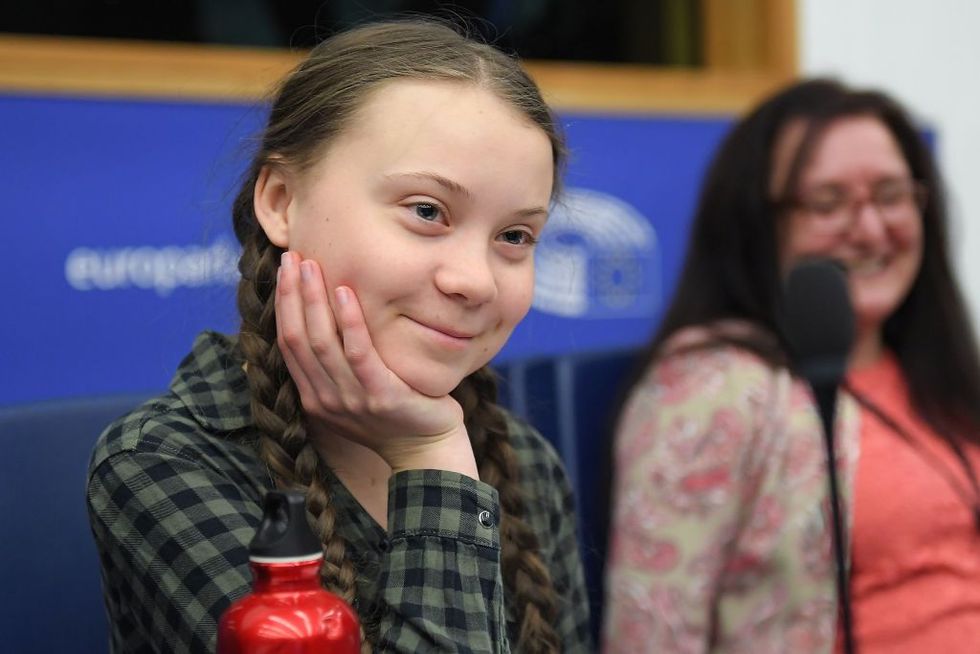 via: Getty
And was declared as TIME's Person of the Year for 2019.
She has risen to unprecedented levels of fame...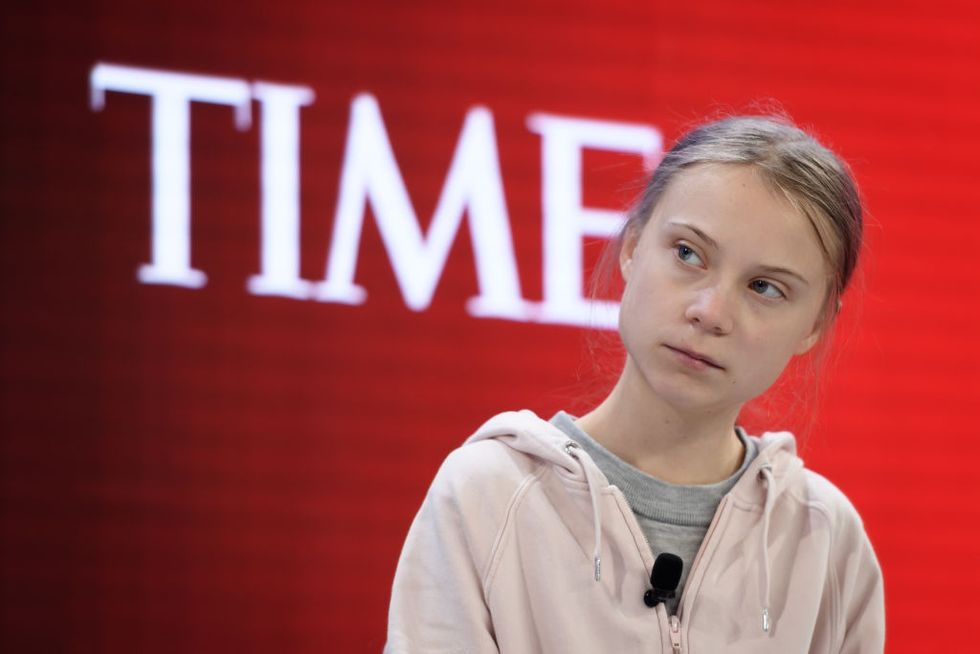 via: Getty
And her unwavering commitment to saving our planet continues to inspire people to live more sustainably every day.
And today, she is in the headlines once again.
Now, you will all be aware that it's been a big week for President Trump and his Democratic opponent, Joe Biden.
Though election day was on November 3rd, the count is still underway for the forty-sixth President of the United States, and tensions are running high.
It's looking to be an incredibly close call between Trump and Biden...
And, for the moment,
Biden remains the firm favorite to win the overall election. 
So, of course, Trump has been whole-heartedly taking to Twitter to vent his anger.
Did we expect anything less? The president has been using the platform to bad-mouth the democrats and the whole voting system, ultimately causing Twitter to flag his Tweets as "disputed" and "misleading."
And, when he Tweeted angrily about stopping the vote count...
Greta Thunberg decided to step in.
Sharing Trump's Tweet, she wrote this:
So ridiculous. Donald must work on his Anger Management problem, then go to a good old fashioned movie with a frien… https://t.co/Z55BX6IFWu

— Greta Thunberg (@Greta Thunberg)1604606007.0
"So ridiculous. Donald must work on his Anger Management problem, then go to a good old fashioned movie with a friend! Chill Donald, Chill!"
Thunberg had cleverly reworded Trump's own Tweet about her from last year...
@sean_antrim @GretaThunberg She just reversed the name in this tweet from last year https://t.co/lqfHgKk0xu

— rebk arriaza (@rebk arriaza)1604608541.0
You don't get burns much better than that, do you? For more on the ongoing election, keep scrolling...