Shortly after the birth of his first child, Elon Musk has once again hit the headlines after a recent Tweet.
He's certainly raised some eyebrows - not least with Grimes' mom, who is definitely not impressed.
This week, Elon Musk has been dominating the headlines.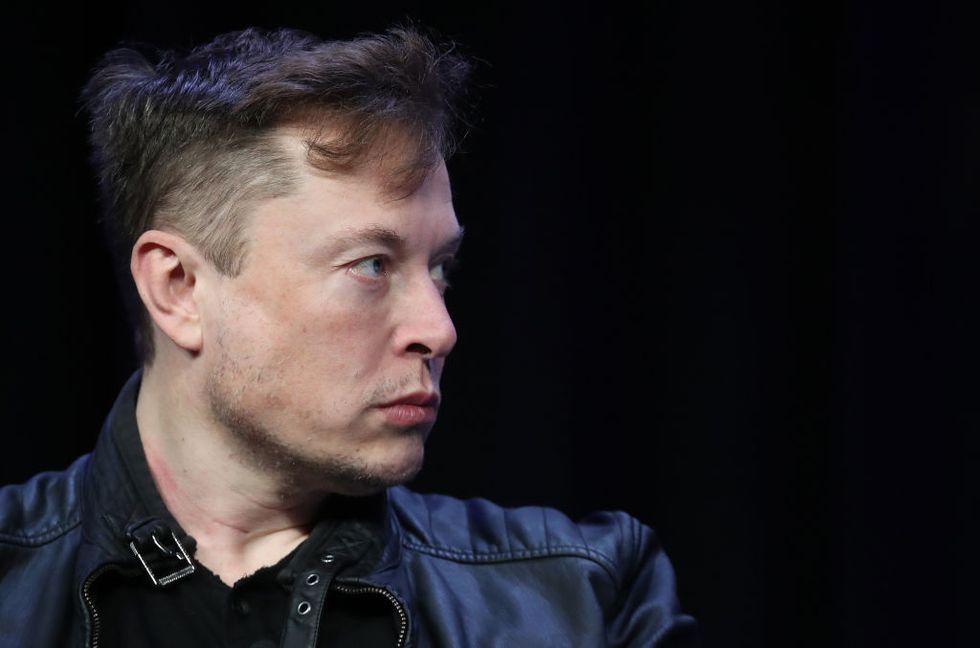 The South African entrepreneur recently welcomed the birth of his first child with his partner, Grimes, and people have been going
crazy
about the bizarre name.
But today, he is in the headlines for a different reason entirely...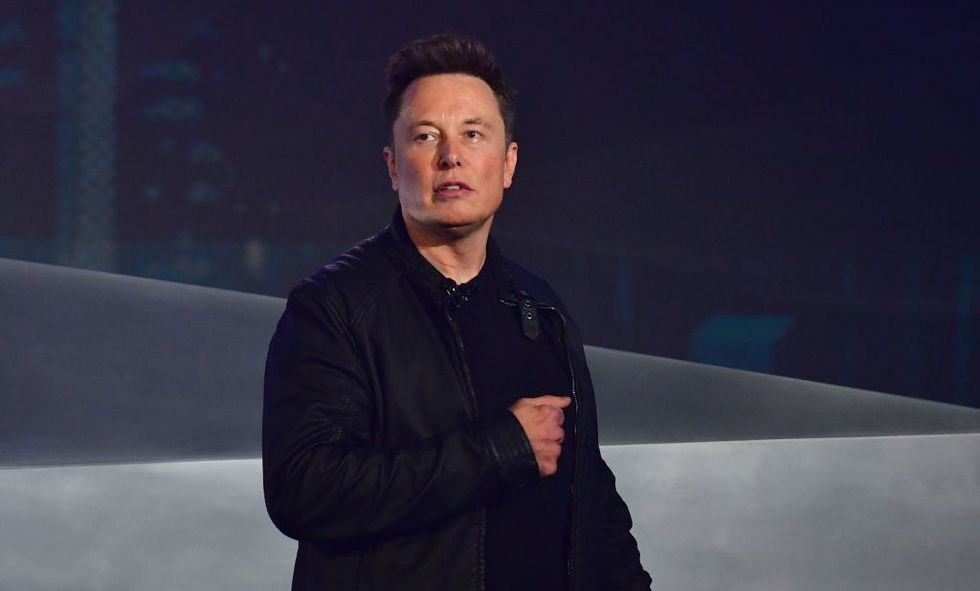 Elon recently made his grand return to the
Joe Rogan Experience
, but people have been left seriously alarmed by some of the things he was saying.
As most of you will know, Elon Musk is currently one of the wealthiest men in the world.
Being the founder, CEO, and Chief Engineering Designer of SpaceX and Tesla, he has an awful lot going for him.
So, of course, everyone wants to interview him.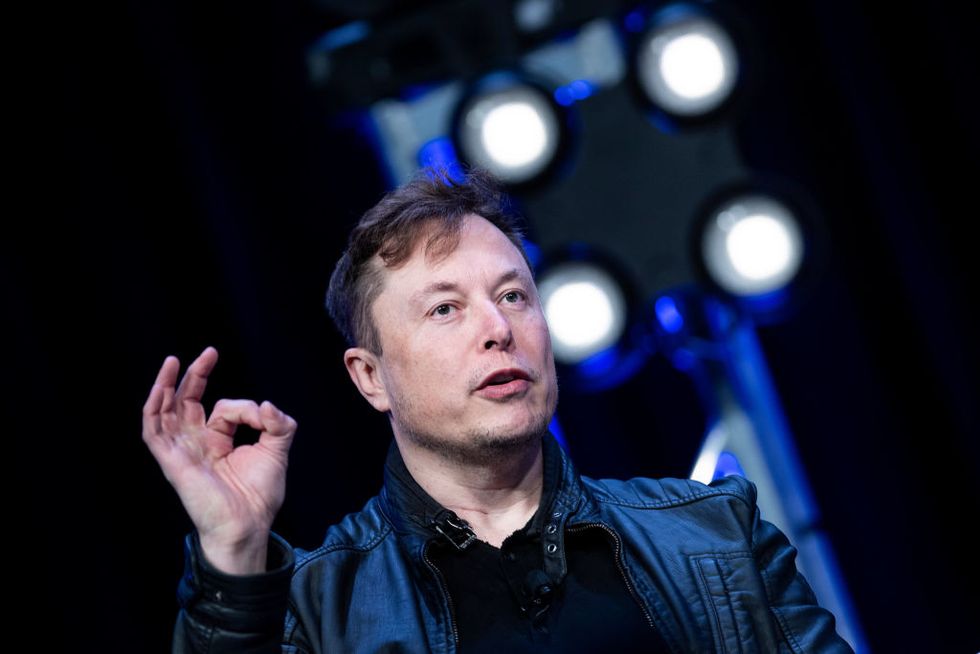 He's a pretty unusual character and has made for some
great
entertainment in his interviews in the past.
And even without these interviews, Elon has done some pretty eye-opening things in the past.
When unveiling Tesla's latest Cyber truck design in November last year, Eleon got, for lack of a better word, a bit cocky.
We all remember this awful moment.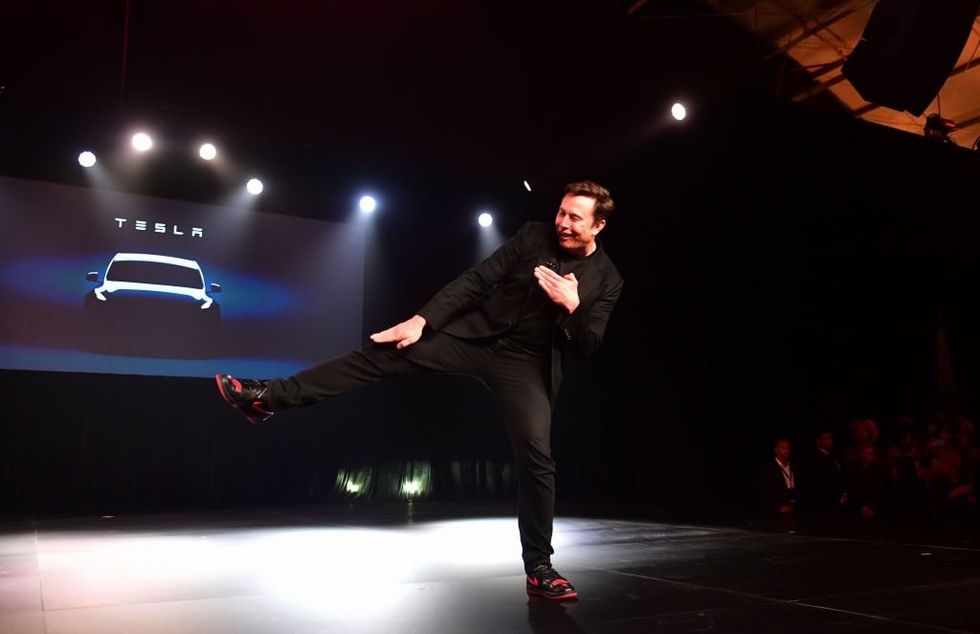 He claimed that the Cyber Truck was unbreakable, and he was
so
confident in the shatterproof design that he asked Tesla design chief Franz von Holshausen to throw a rock at the Cybertrucks window.
Maybe he threw it a little hard...
"It worked in rehearsals..."
Franz throws steel ball at Cybertruck window right before launch. Guess we have some improvements to make before pr… https://t.co/CKb9LTjydR

— Elon Musk (@Elon Musk)1574482077.0
After the fail during the presentation, Musk tweeted a video made earlier, when they had successfully practiced the stunt.
People began mocking Elon directly.
Not that Musk seems to care...
Elon is certainly a man who knows what he's doing.
Behind the strange behaviors, he is a
seriously
smart guy and, even if we don't agree with everything that he does, it is undeniable that he is paving the path in the world of technology.
He seemed to immediately bounce back from the Cybertruck disaster...
Meaning that it will certainly take a lot to drag this man down.
And, in more personal news...
Elon and his partner, Grimes, whose real name is Claire Boucher, recently welcomed their first child... And, of course, they caused a whole lot of controversy in doing so.
On Star Wars Day, May 4th, Elon became a dad.
@flcnhvy @TeslaGong @PPathole @priscillabanana https://t.co/lm30U60OtO

— Elon Musk (@Elon Musk)1588660456.0
And he shared this adorable photo onto Twitter.
The little bundle of joy appears to be in great health...
@priscillabanana X Æ A-12 Musk

— Elon Musk (@Elon Musk)1588648459.0
But, when asked what the baby's name is, Musk replied with, "X Æ A-12 Musk." And it
wasn't
a joke.
Obviously, people are in complete disbelief at the name choice.
In 16 years Elon Musk's baby will beat him to death with a sock full of apartheid emeralds and change his name to Ryan

— j̴̢͘҉i̸̢͞z̛̛̀҉͞z̡͞w̶̵̢͜͞i̡͘t̸͝͝c̸͝h̀͏ (@j̴̢͘҉i̸̢͞z̛̛̀҉͞z̡͞w̶̵̢͜͞i̡͘t̸͝͝c̸͝h̀͏)1588735494.0
But did we really expect anything less from the unconventional CEO?
To explain the name further, Elon this week appeared on the Joe Rogan Experience, just 3 days after the birth of little X Æ A-12.
Now, we all remember Elon's last appearance on the podcast show... You know, when he lit up a joint and started puffing away?
Well, this time, he has stirred up just as much controversy...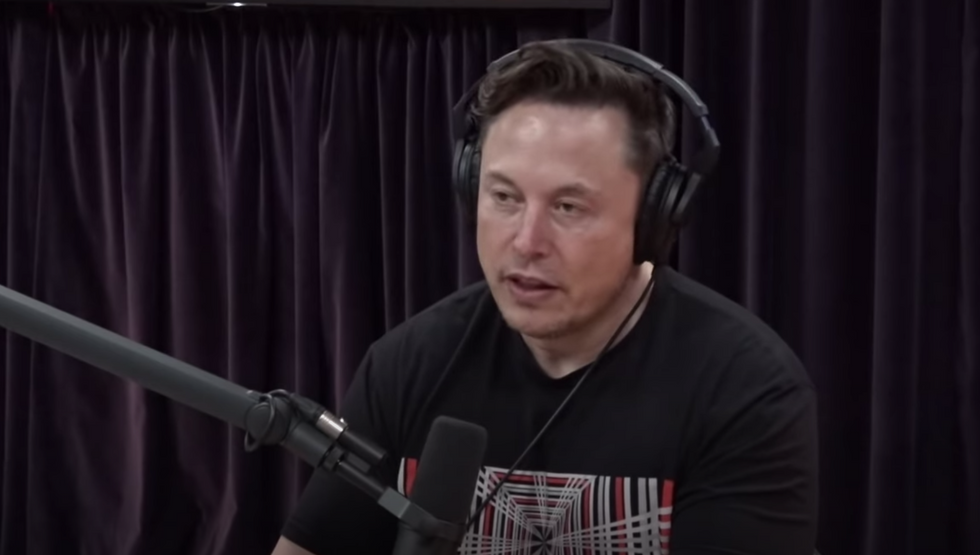 But this time
without
the marijuana.
During the podcast, many topics were covered...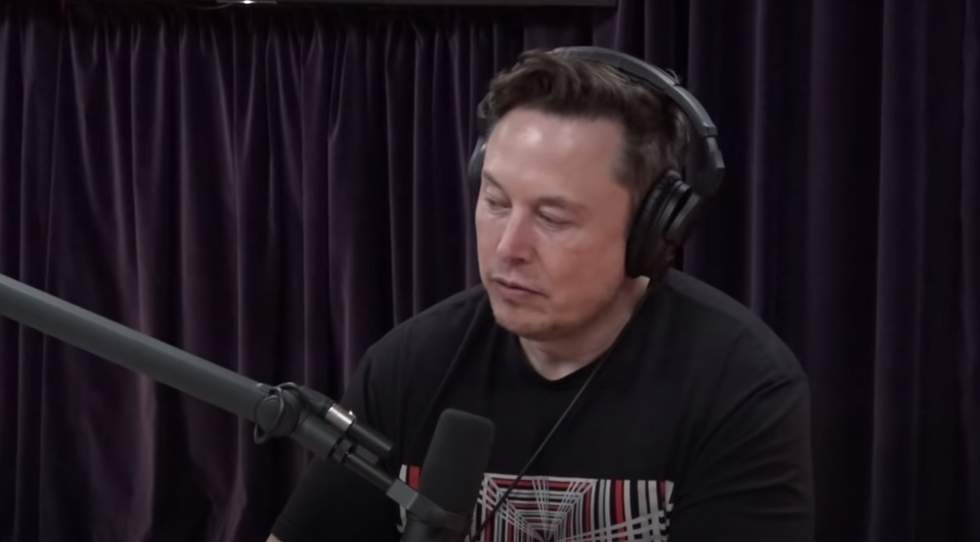 Elon cleared up the correct pronunciation of his child's name, which is pronounced X-Ash A-12, by the way. And he also weighed in on the current medical pandemic by claiming that, out of Tesla's 7,000 employees in China, none died during the
outbreak. 
And, while he started discussing some of Tesla's latest ventures...
He came out with a new idea that, even for Tesla fans' standards, is seriously terrifying.
Elon has a plan that will one day link a human brain to a smartphone.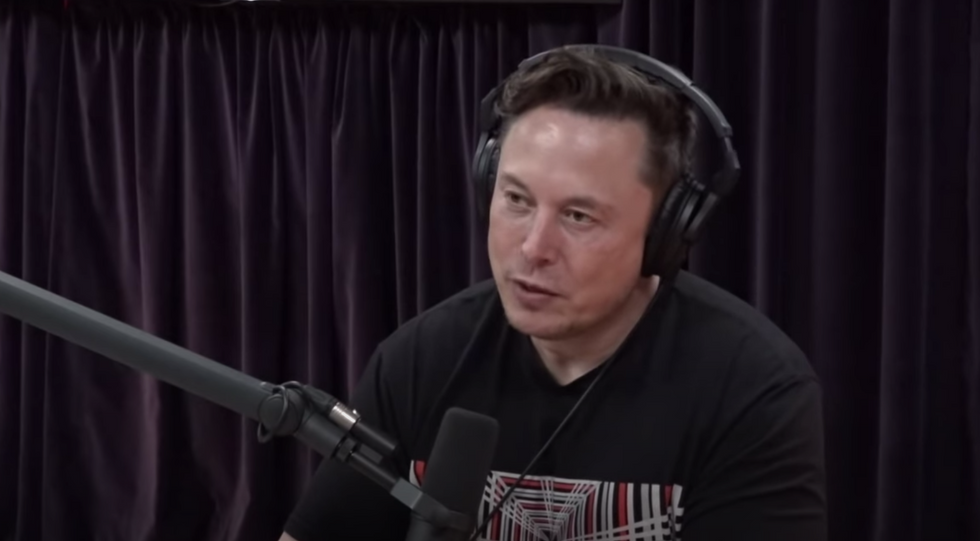 On the podcast, Elon discussed his latest project, Neuralink, a brain-machine interface aiming to integrate humans with artificial intelligence by surgically implanting processors into brains. It sounds like a badly-written sci-fi movie, doesn't it?
But sadly, it is real.
joe rogan dead ass sat right across from elon musk as elon explained that he's going to be putting chips in peoples… https://t.co/QXrUTZS5GL

— Lev Fer (@Lev Fer)1589577818.0
And people are
seriously
freaked out.
But Elon insists that there are many benefits to installing Neuralink in the brain...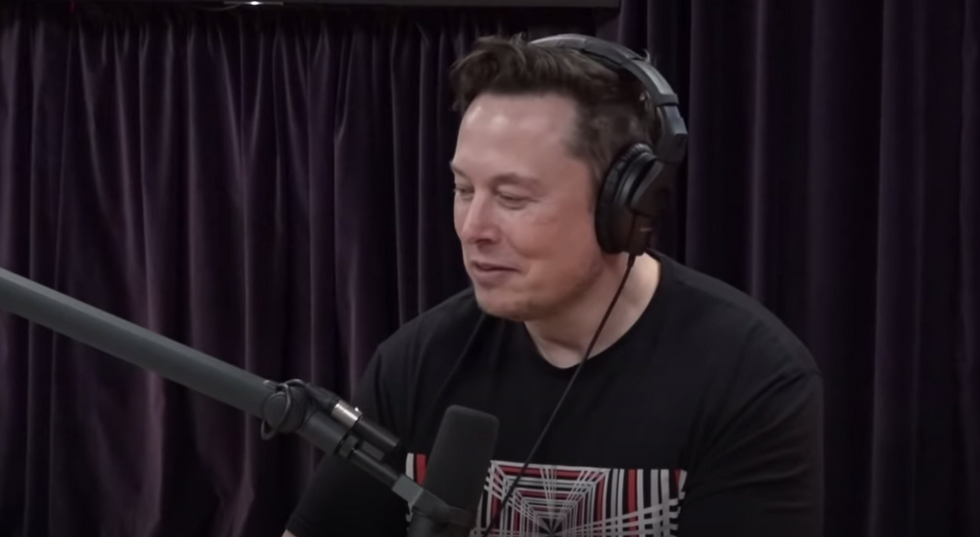 Such as restoring eyesight, limb function, and hearing. But the implant procedure sounds
brutal.
Joe broached the question about the procedure: What exactly would take place if someone were to have a Neuralink installed?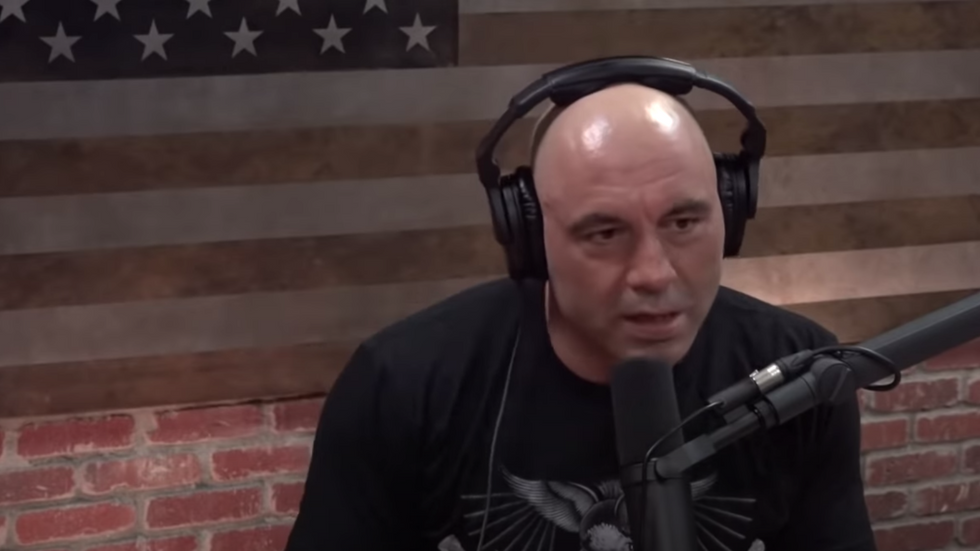 "We would basically take out a chunk of your skull and put the Neuralink device in there," Elon casually replied. "You insert the electrode threads very carefully in the brain and then you stitch it. It would interface anywhere in the brain and it could restore your eyesight and limb functionalities." It's a no from me.
Elon also added that Neuralink will eradicate the use of words.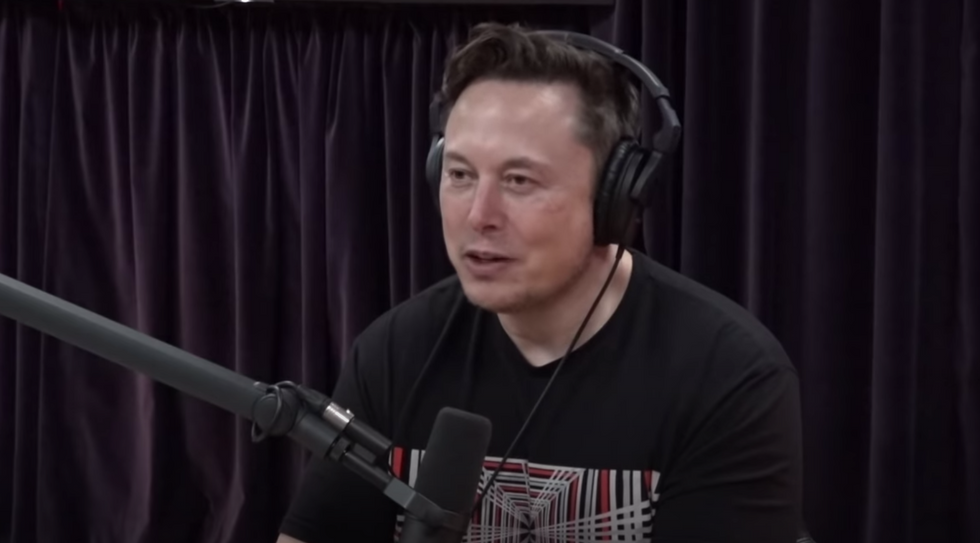 On communication, the entrepreneur said that we will be able to communicate without words in the future, predicting this change will take place as soon as within
5-10 years.
For now, the priority is to solve brain injuries, he said.
And now Elon has hit headlines again.
He Tweeted this controversial message on Sunday night.
But even weirder?
Taken! https://t.co/Ng0S2OFC93

— Ivanka Trump (@Ivanka Trump)1589741889.0
Ivanka Trump tried to join in on the ... joke?
People were pretty angry.
@elonmusk Oh cool, a narcissistic billionaire with a massive following validating batshit crazy conspiracy theories.

— Pé (@Pé)1589742882.0
It did seem like a rather bizarre and irresponsible thing to Tweet.
In fact, the Matrix director herself has spoken out.
@IvankaTrump Fuck both of you

— Lilly Wachowski (@Lilly Wachowski)1589744196.0
And she made her point abundantly clear.
But the best response?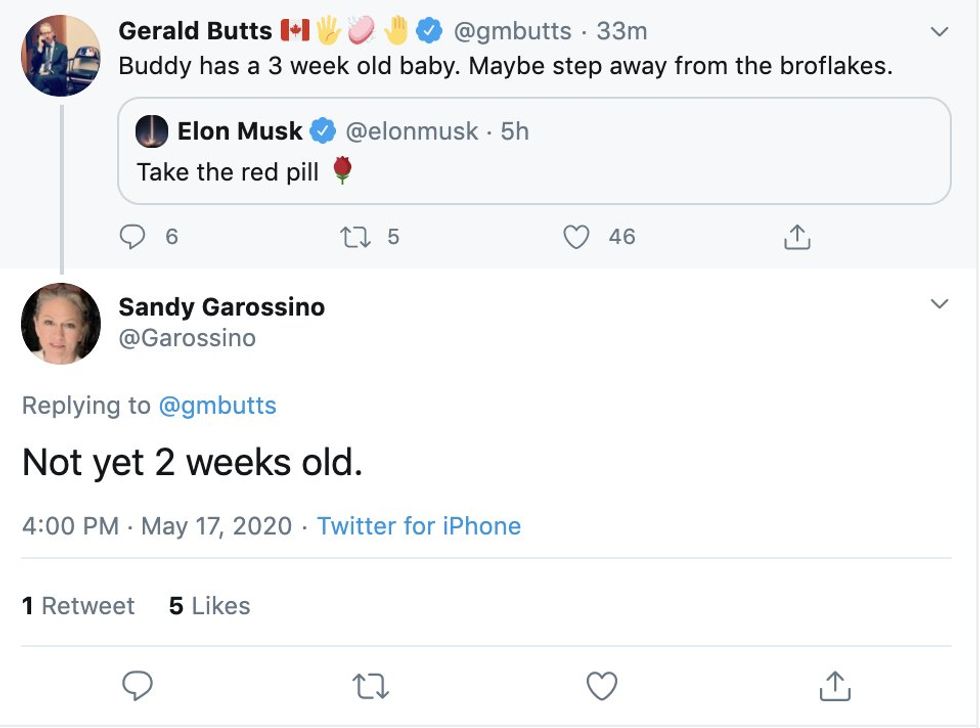 Well, that would have to be from Grimes' 
actual mom. 
The absolute drama of it all.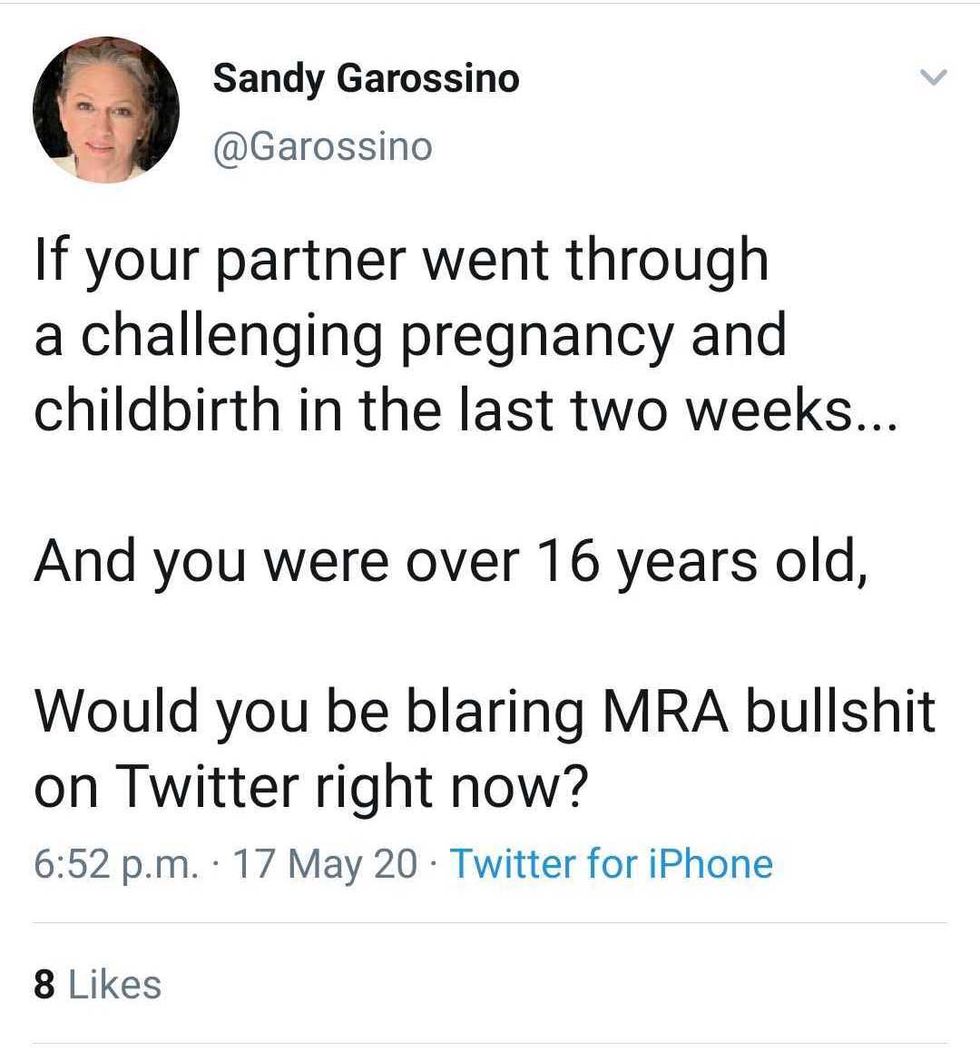 Imagine when quarantine is over and these two have to face each other! Want more from Elon? Scroll on for his plans to help LA during the pandemic ...