But don't feel bad, because we're here to tell you a much more efficient and economical way to peel and cut your favorite fruit.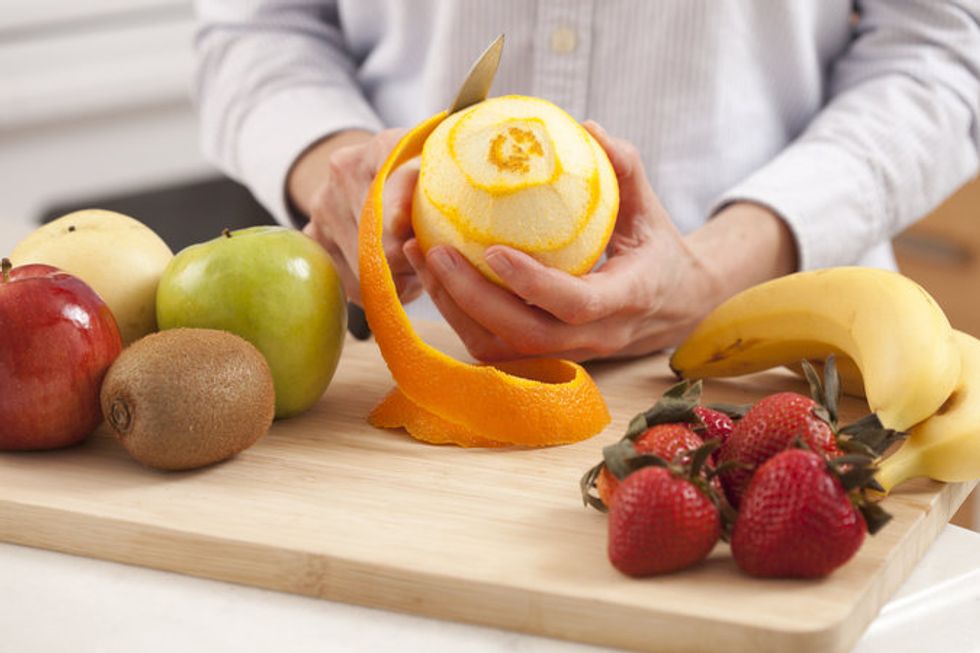 Or you could just stick with grapes and pop them in your mouth, no peeling required. But for those of us who like things like kiwis, strawberries, pomegranates, or oranges, there are much easier ways to peel them that will make you wonder why the heck you ever did it any other way. Ready?
Starting with strawberries, one does not just cut off the leafy green top.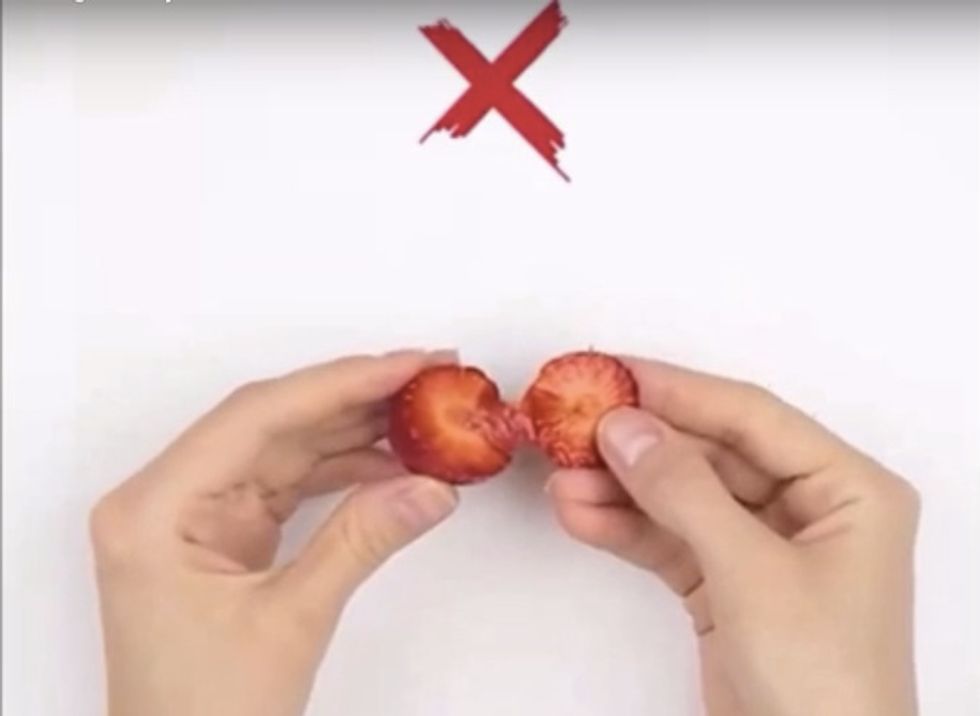 via: YouTube
Instead, take a straw and poke it up through the bottom all the way to the top.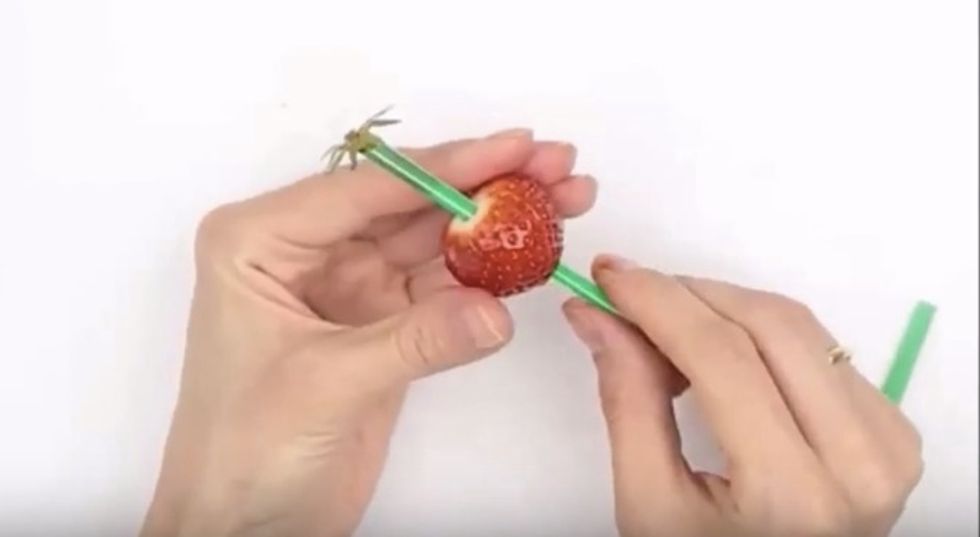 via: YouTube
See? That stem easily pops out and now you have a piece of fruit that's berry, berry, nice.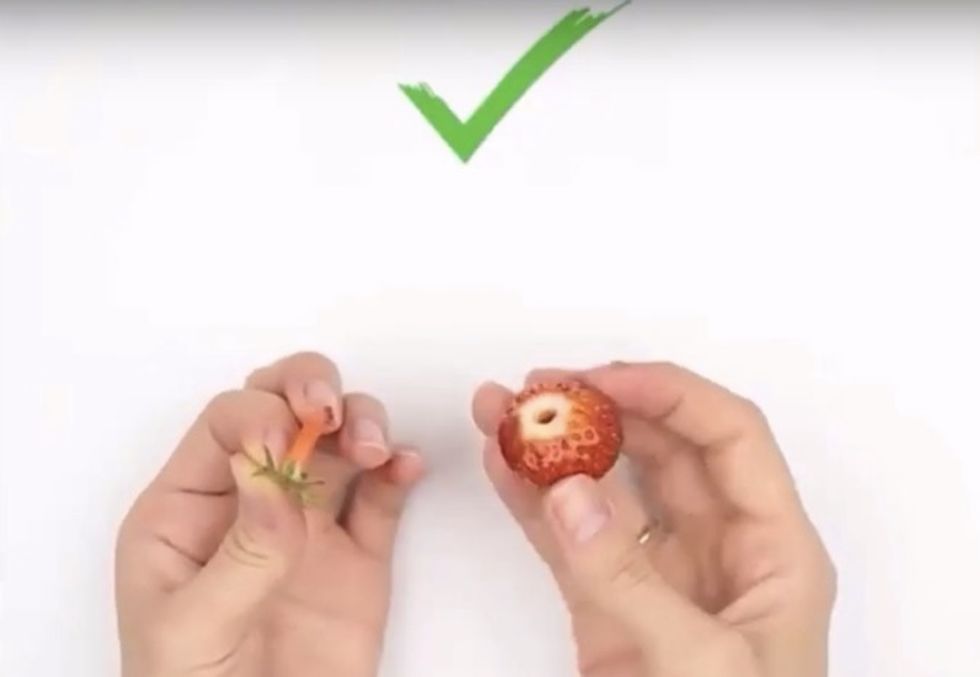 via: YouTube
When it comes to kiwis, going all Edward Scissorhand on the furry skin is not advised and kind of wasteful.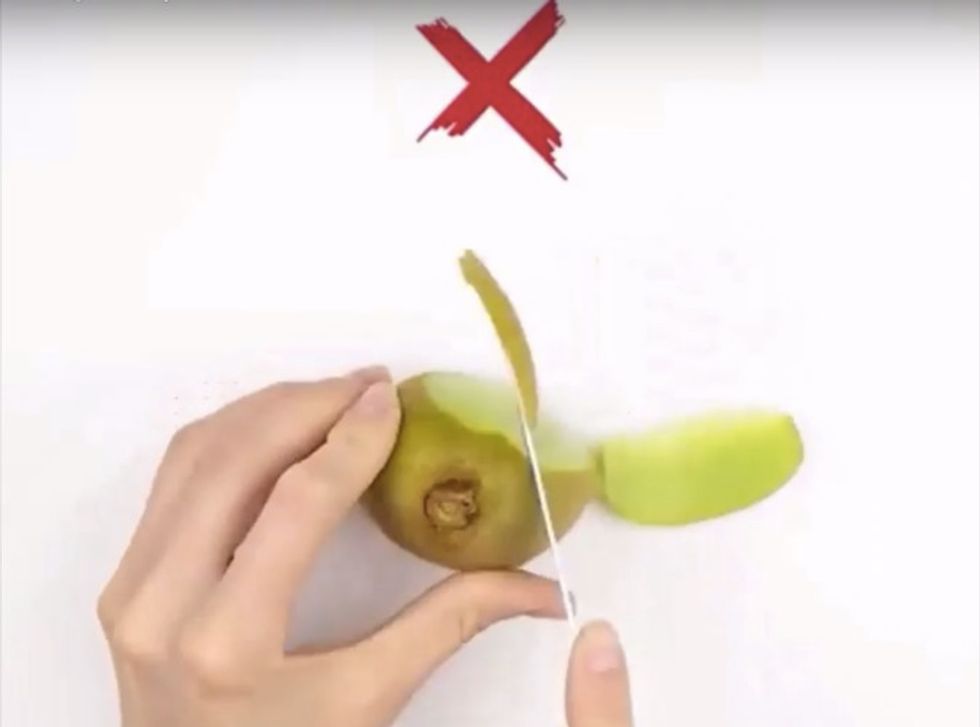 via: YouTube
Instead, cut off the very top and get out a spoon, gently working your way around the edge.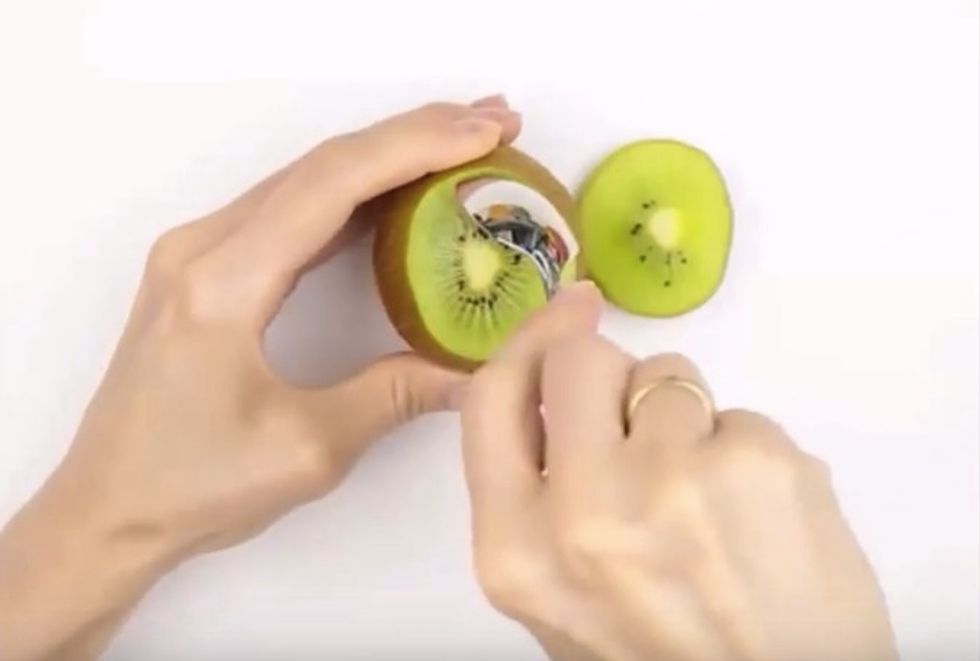 via: YouTube
Look at that beautiful kiwi-ness!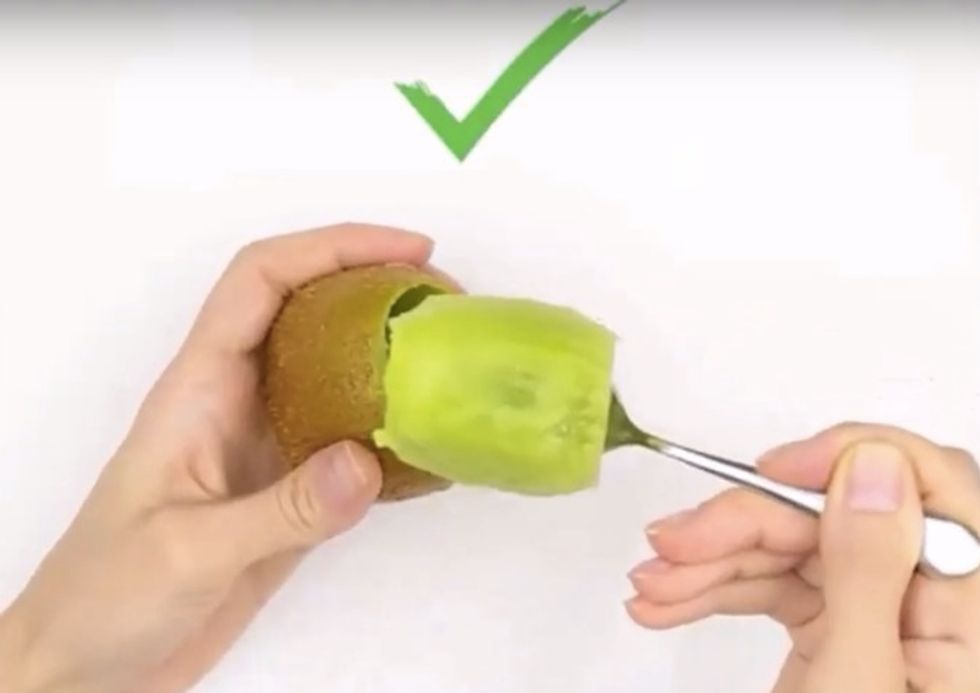 via: YouTube
The worst part about oranges is how how the peel breaks off into 1,246 pieces and gets stuck under your nails. Or the stringy white stuff. It's a toss-up.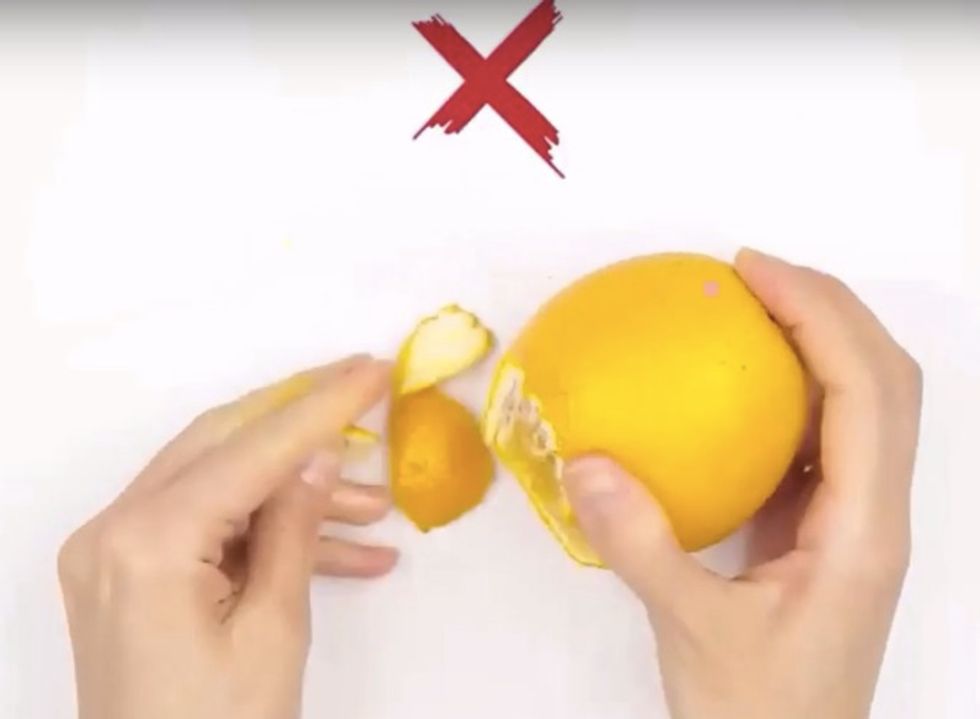 via: YouTube
But there's a better way, and it starts by making a shallow slice around the middle and then peeling out from that slice.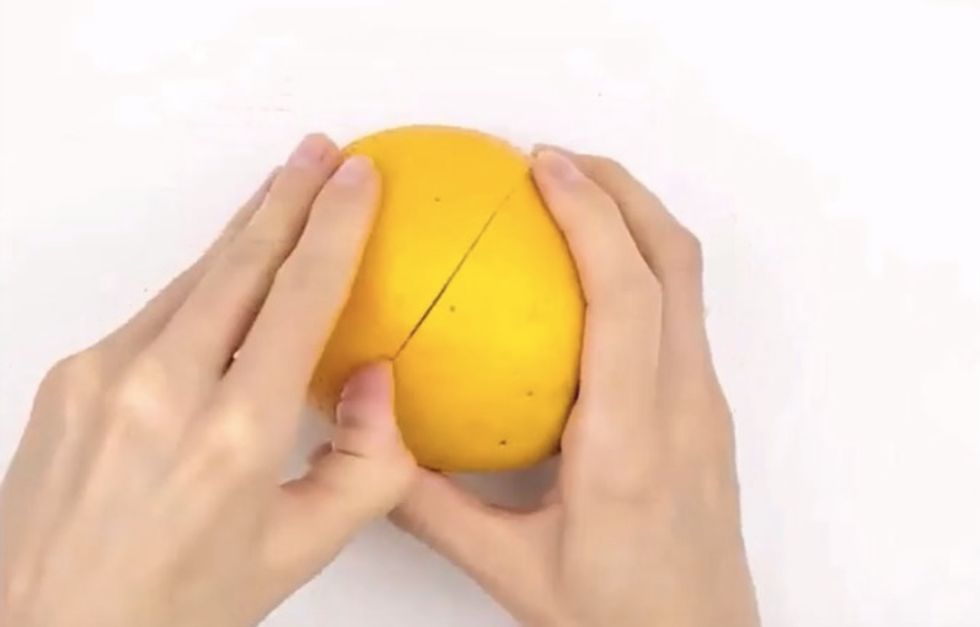 via: YouTube
It comes off in two satisfying chunks, leaving only the stringy white stuff to complain about!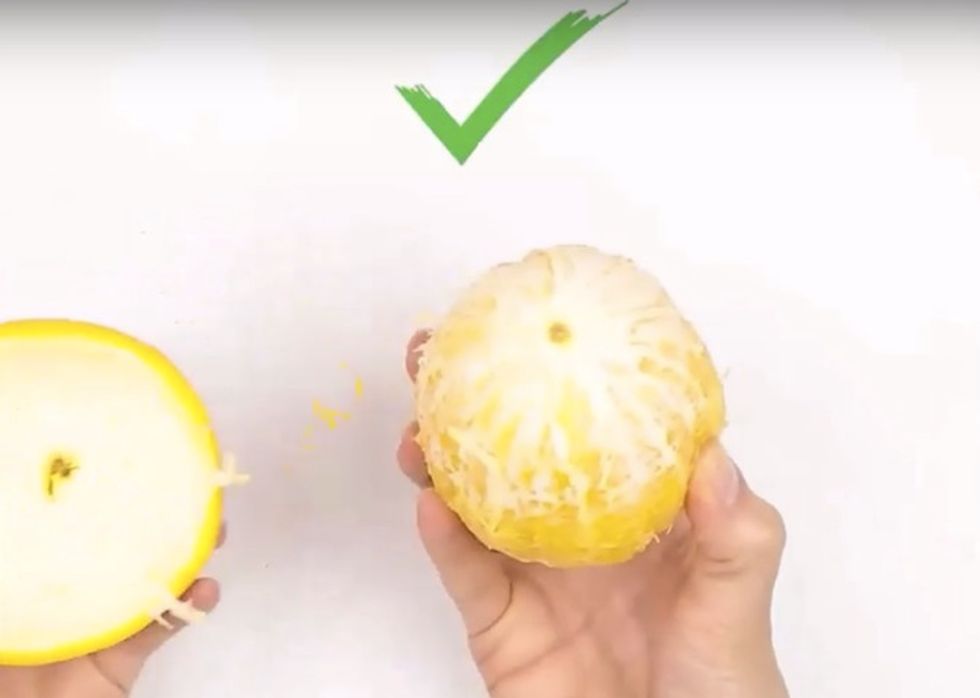 via: YouTube
Let's be real. Pomegranates are basically the worst things in the world to try to peel and de-seed. You really have to be dedicated...or just smart about it.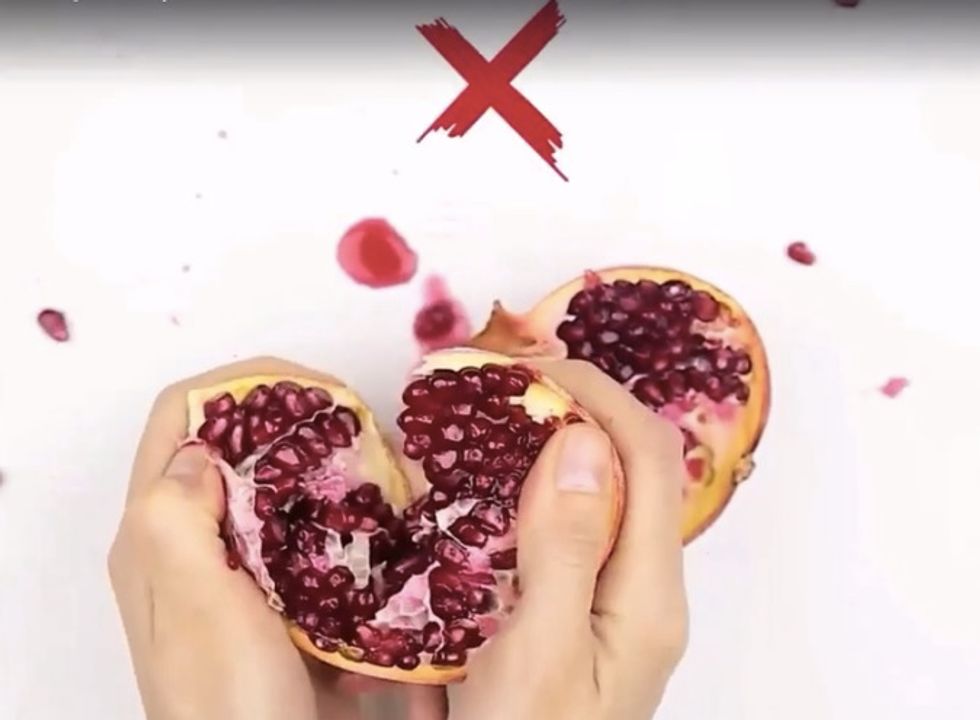 via: YouTube
Slice it around the middle (preferably away from your hand) and twist it around until you have two halves.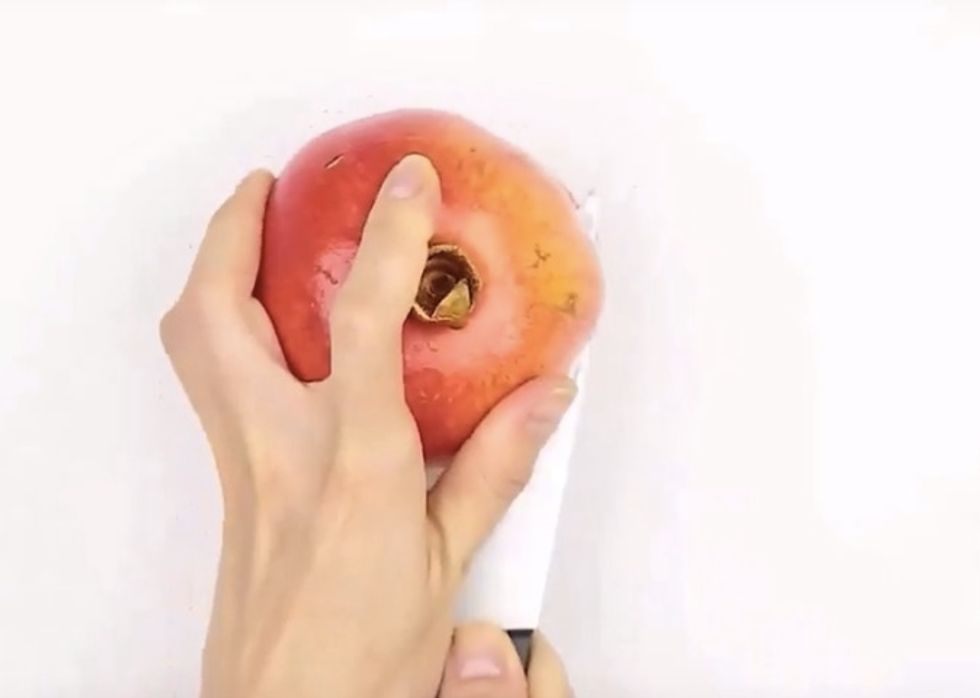 via: YouTube
Next, place one of the halves down in a bowl and beat the crap out of it with any paddle-like object (wooden spoon, actual paddle if you're into that stuff, etc).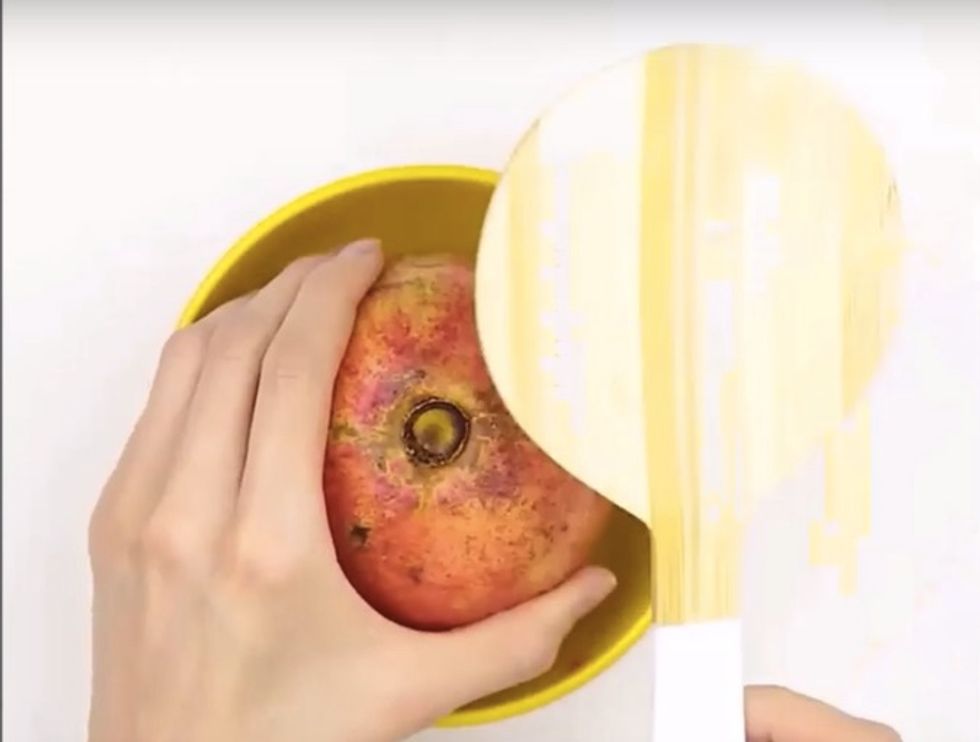 via: YouTube
Voila! A bowl of seeds and a pomegranate half that you can actually eat in under two hours.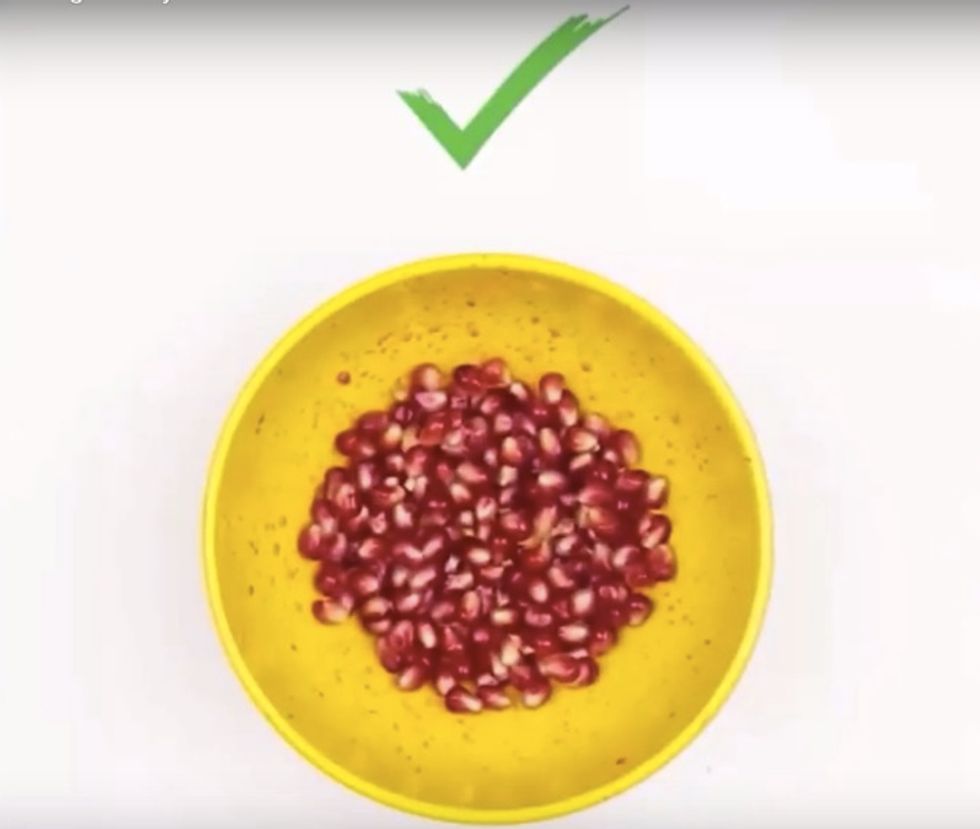 via: YouTube
Check it out for yourself.