With cats being one of the worlds' most popular and lovable pets, it's hard to imagine our small and furry companions to be any bigger.
Of course, big cats such as lions and tigers don't make suitable pets, at all, which is what makes the domestic house cat so perfect and home-friendly.
But just imagine what the world would be like if the beloved house cat was even bigger than a lion, a tiger, and even a house?
An artist from Russia has made this wild idea a reality with some amazing dystopian images of a world with humongous cats. Keep scrolling to see these strangely adorable creations...
Our feline friends can make the perfect companion.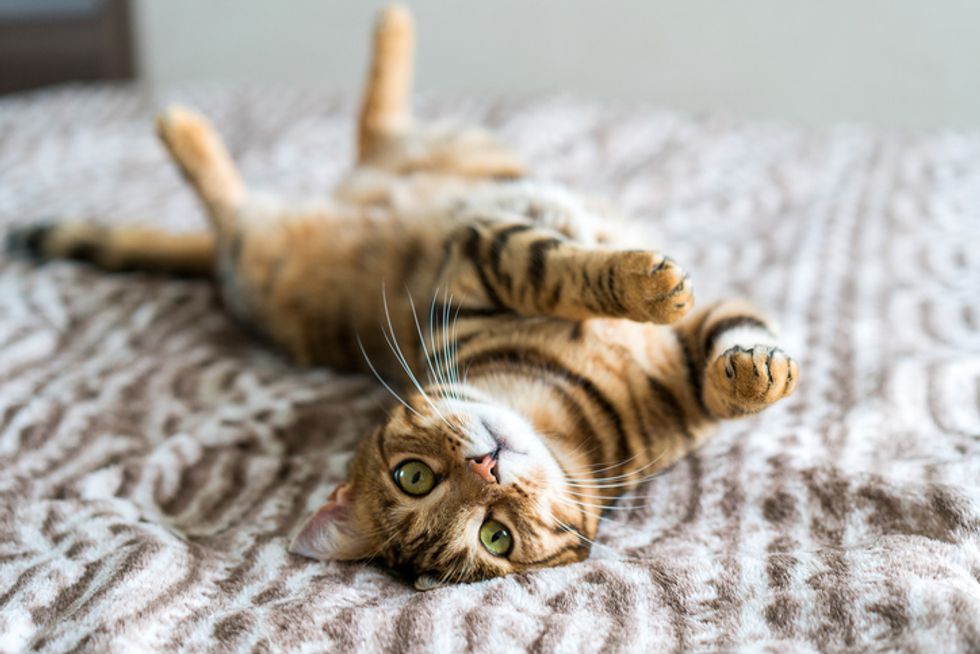 Studies have shown that people who own cats are less likely to suffer from heart disease and high levels of stress, proving that the house cat makes the ideal pet.
88.3 million people in the United States own a cat...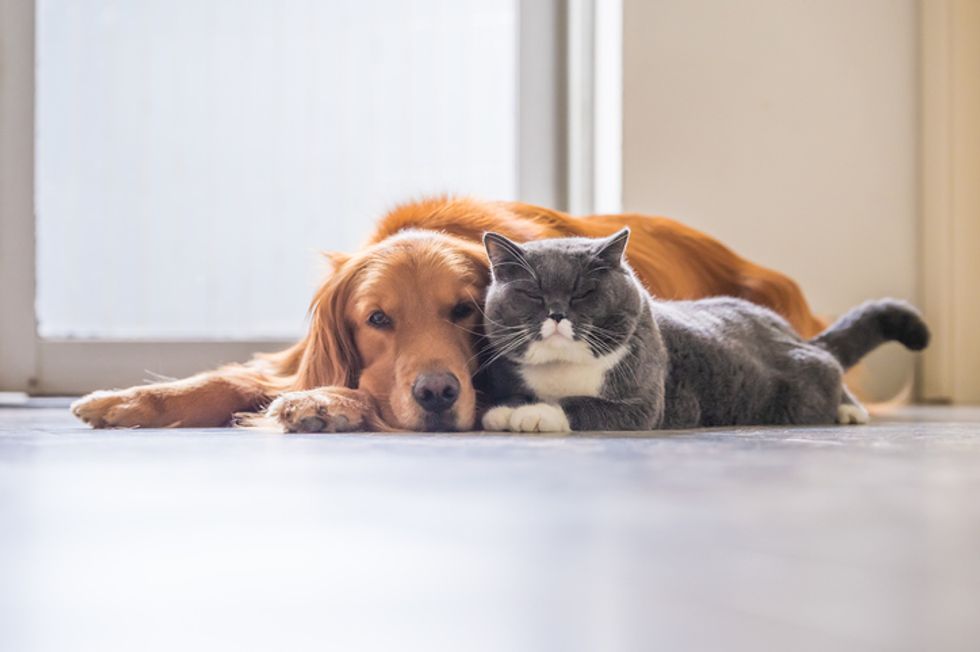 So, according to
studies
, there are actually more people who own a cat than those who own a dog... proving that
there are
cat people out there!
And despite many people claiming that cats aren't lovable pets...
Many others (including myself) beg to differ! Cats can make loyal and loving
companions
, especially for those who live alone.
They're loved for their lovable and curious nature...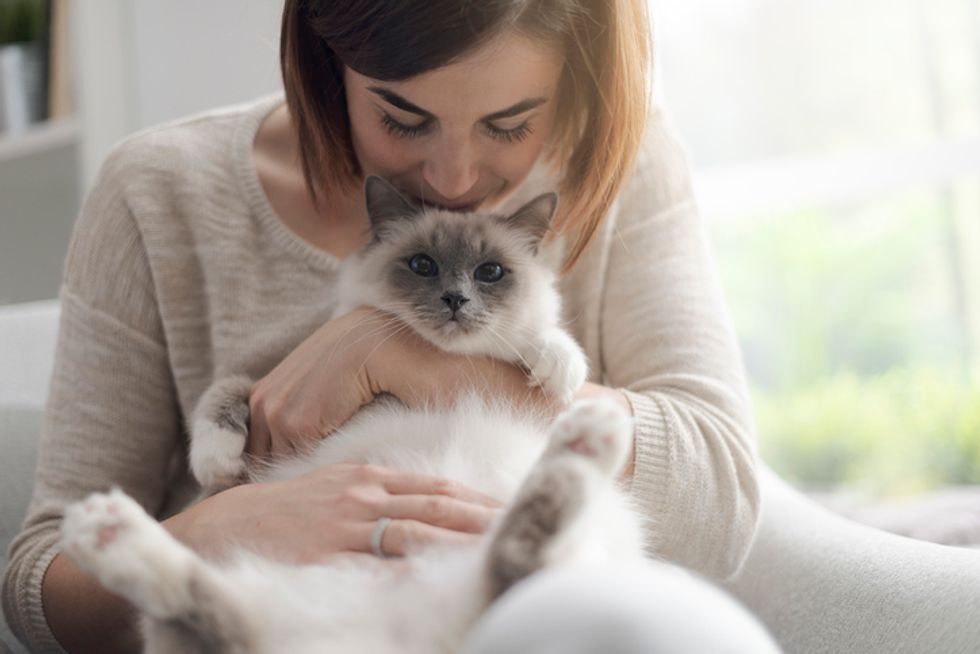 Plus, their smaller sizes make them easy to manage and ideal to keep indoors.
So try to imagine a world wherein cats are bigger than our houses.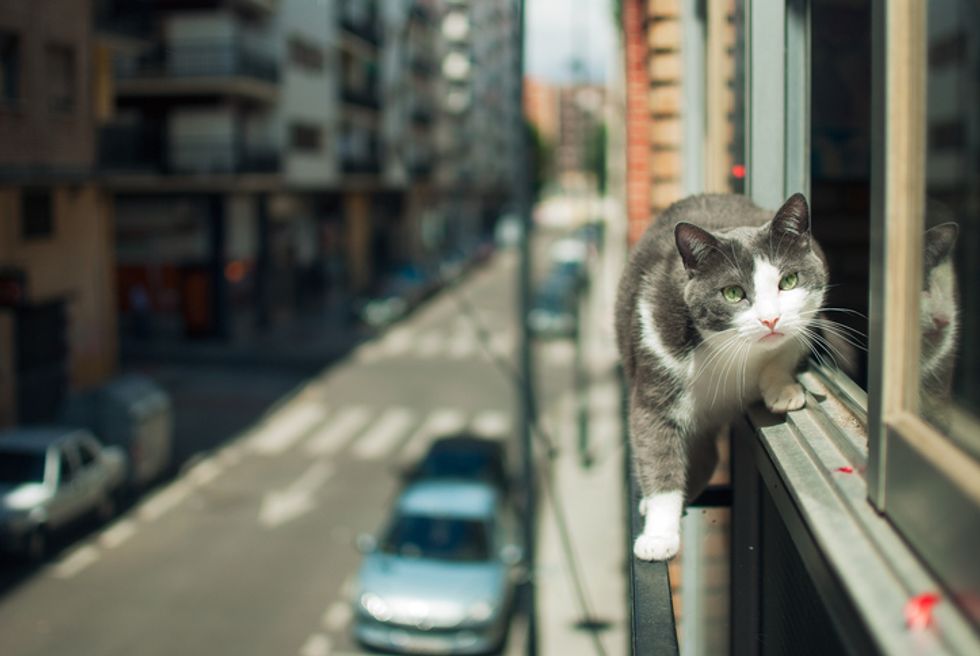 It seems like a pretty crazy and purely ridiculous idea, but the thought of a house cat towering over buildings and roads is rather intriguing. Luckily for us, Russian artist, Andrey Scherbak, has created some incredible images of what life would
actually
be like if cats were
that big
.
A cat lover's dream... or worst nightmare?
Andrey's intriguing and unique work has quickly gone viral, and it's difficult to say whether this dystopian world of enormous felines would be a good thing or a bad thing...
Spending some quality time with his feline companion...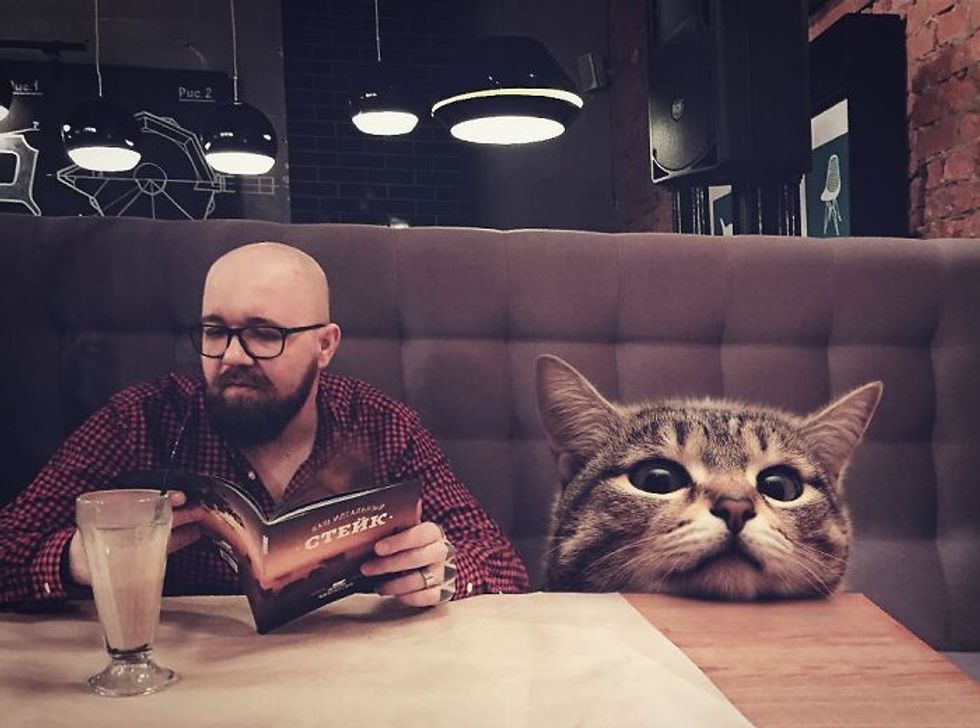 Andrey was interviewed by
Bored Panda
about his work and what inspired him to create these magnificent works of art. He lives in Rostov-on-Don and works from home as a creative director for an advertising agency in Moscow, and he is a
huge
animal lover.
Andrey's work comes in a range of different varieties...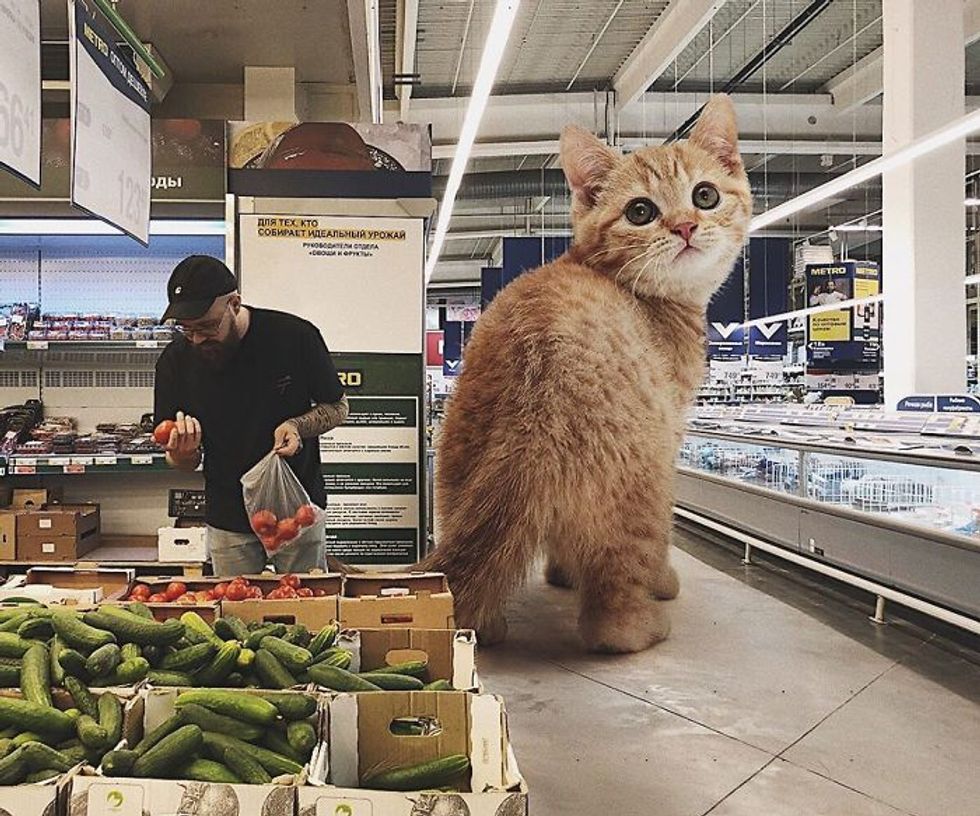 He makes sure to use different settings and different cats - he sometimes even uses his own felines! "I have two cats, male and female. The male cat is named Pif. I took him from an animal shelter as an adult, when he was already around 5 years old. The female cat is named Panya, and I found her in the street. Now she's 6 years old. She's autistic."
An ideal world?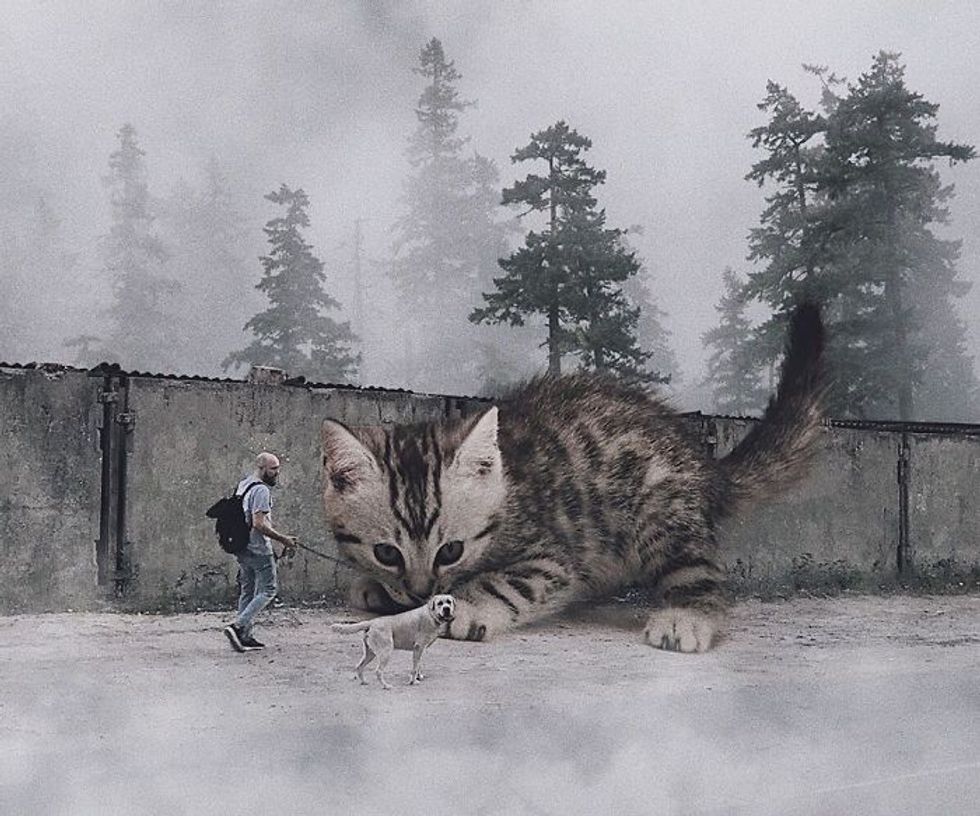 "I also have a Labrador named Rooney who is 3 years old," Andrey went on to say. "He can be seen in some of my photos. All of my pets get along very well and don't fight."
The variety in Andrey's work is wonderful...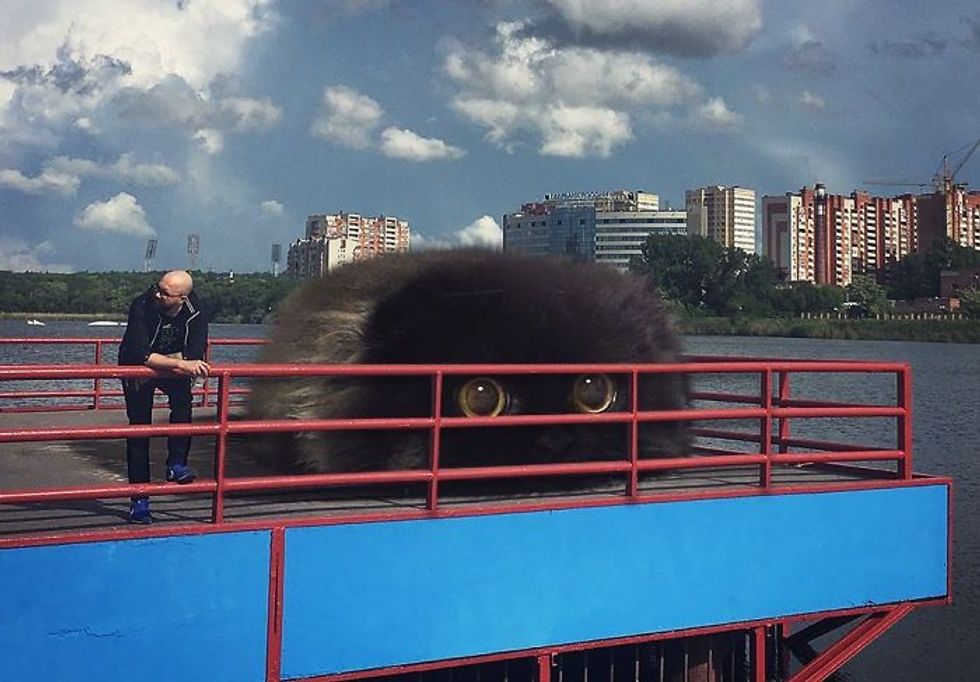 Because, if cats really
were
this big, we'd find them hanging out in all kinds of weird places... such as this pier as they overlook the sea.
What on Earth inspired this marvelous idea?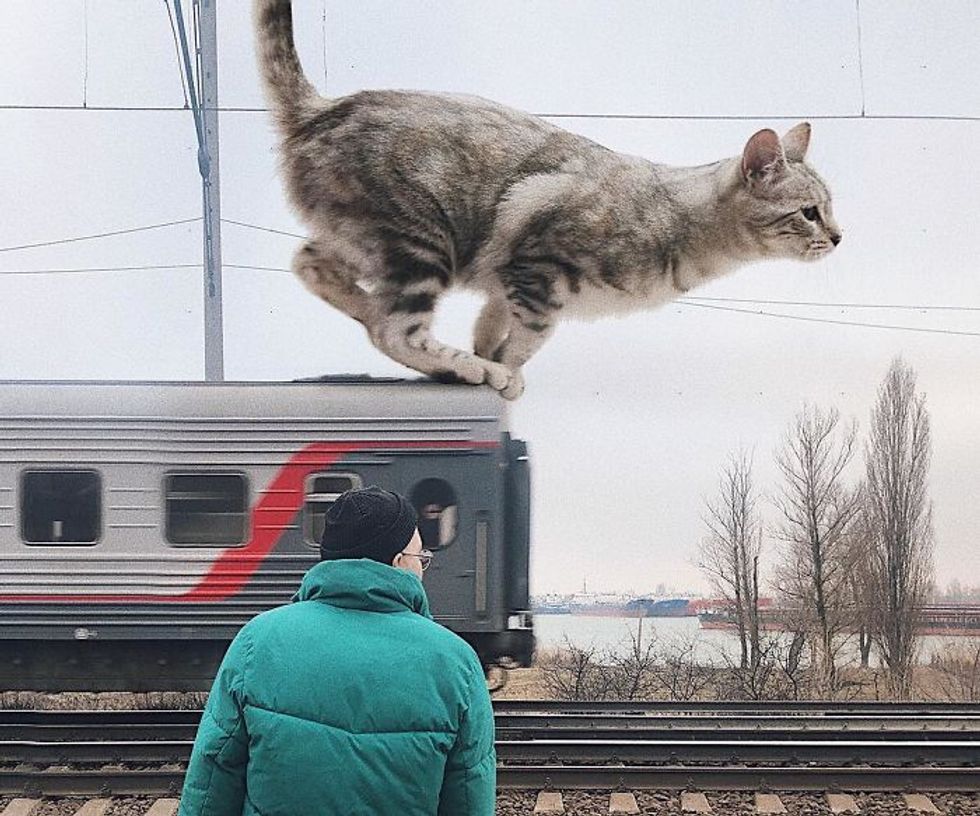 Andrey explained how the idea for this huge project "came about by chance." "I was looking through a photo album and one picture I had taken in a forest on a corporate retreat caught my eye, and that's how the idea was born."
Just your typical cat lover...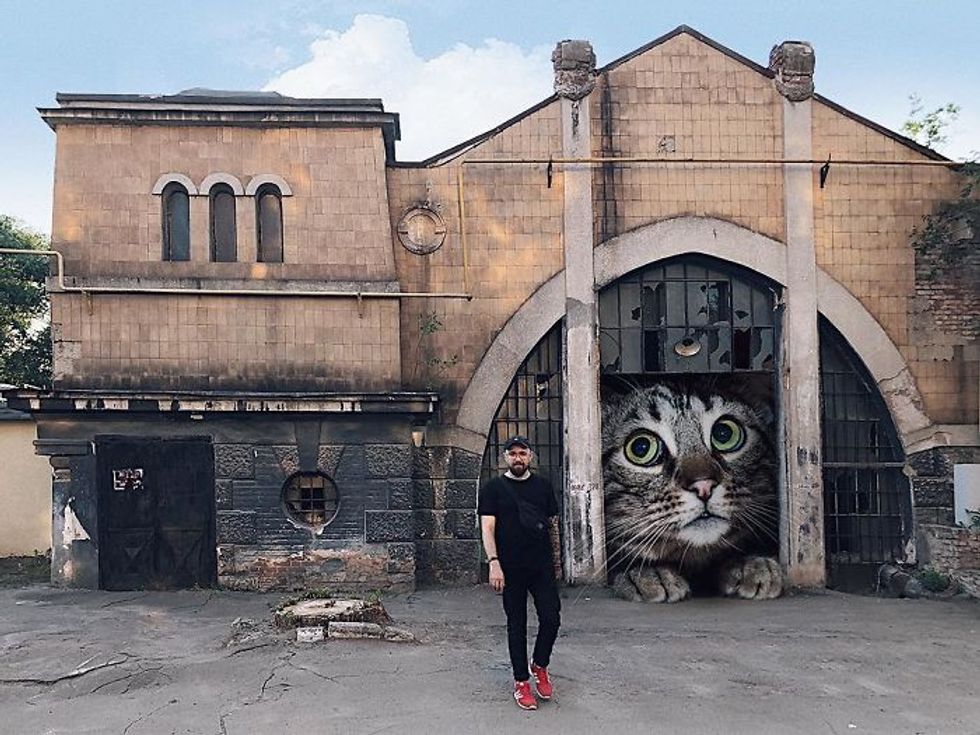 "I liked it, so I took another photo with the intention of placing a cat in it," he continued to say. "I decided to create an Instagram account full of pictures of only me and cats because that's not very different from the reality I live in. I lead a rather isolated way of life."
Two playful kittens laid across a train...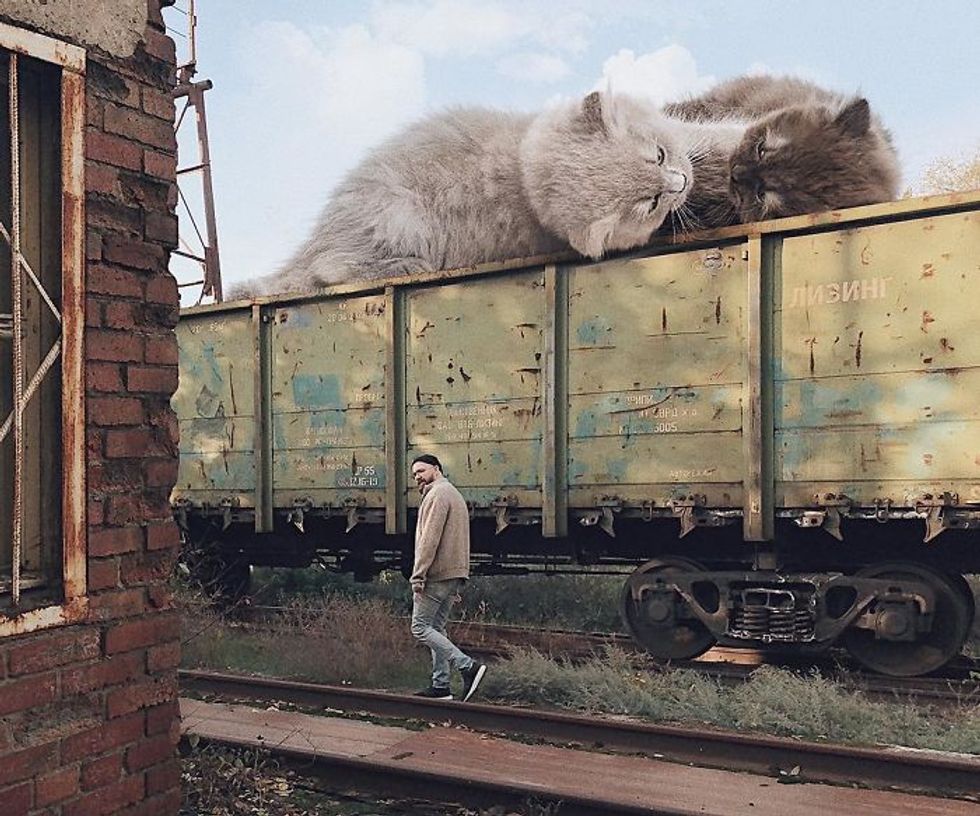 If this
was
a reality, we'd have to watch out for mischievous kittens play-fighting in the streets in order to not be squashed...
So where do these cats come from?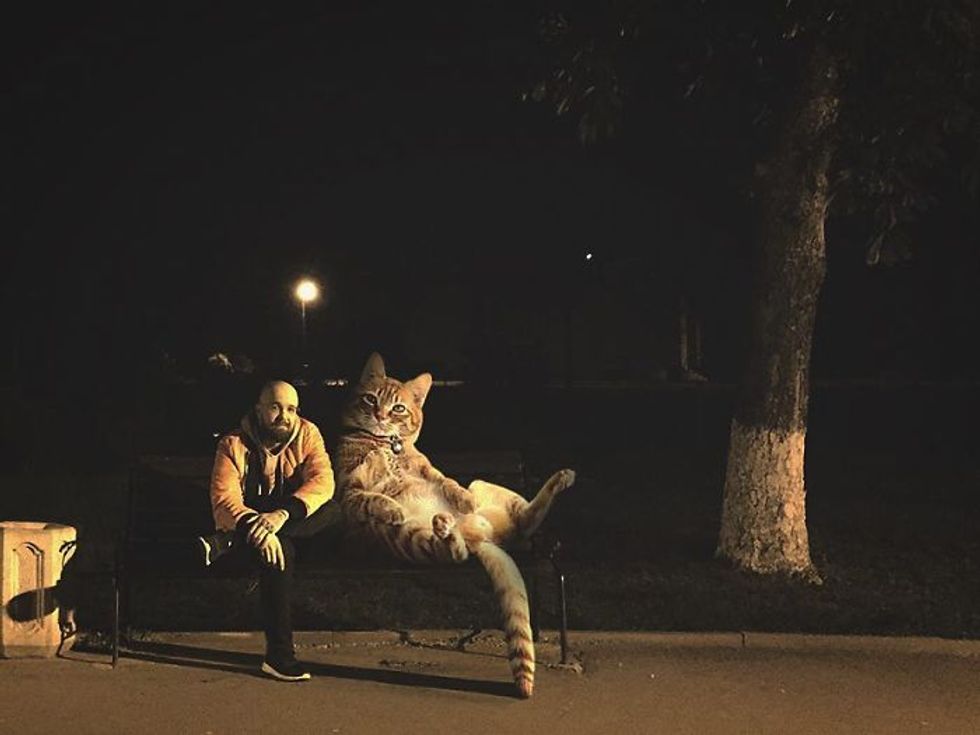 Andrey already admitted to using his own cats in the images, but there is a noticeably wide variety of cat breeds in his work.
It's never easy getting a cat to sit still for the camera...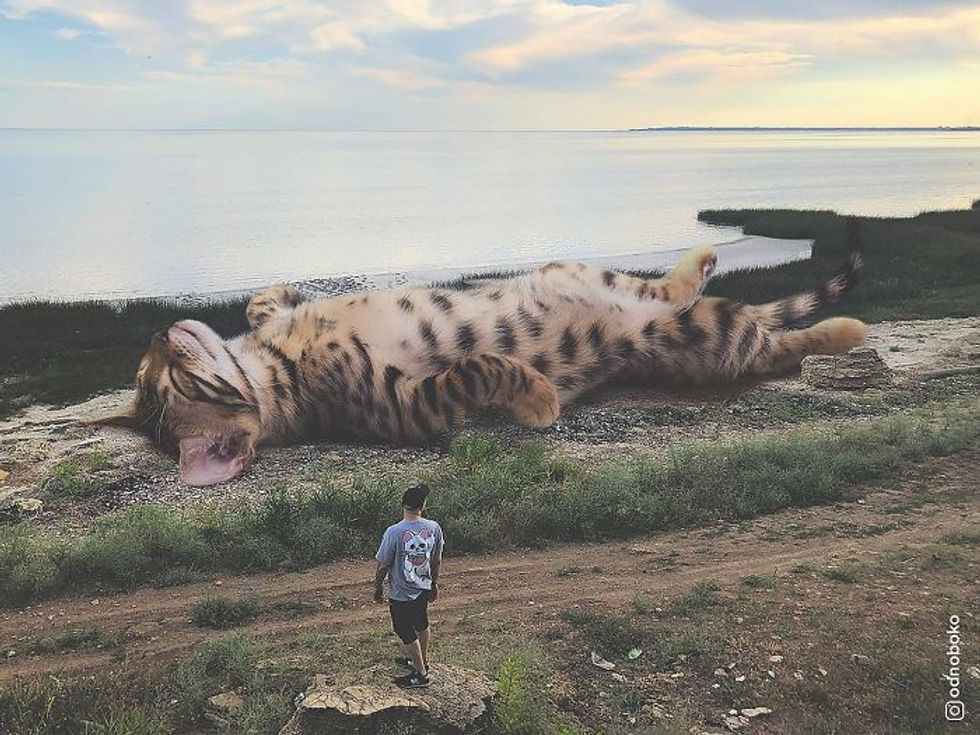 He revealed that he finds images of cats from Google that he edits into his photos when his own cats aren't feeling up to being photographed. "I tried taking pictures of my own cats, but they can never sit still," he explained.
Any cat owner will understand that feeling...
Especially with kittens, they just don't
ever
seem to sit still! But the
quirky
and curious nature of cats is what makes us love them so much, and Andrey has captured this perfectly in his work.
The magic behind the art...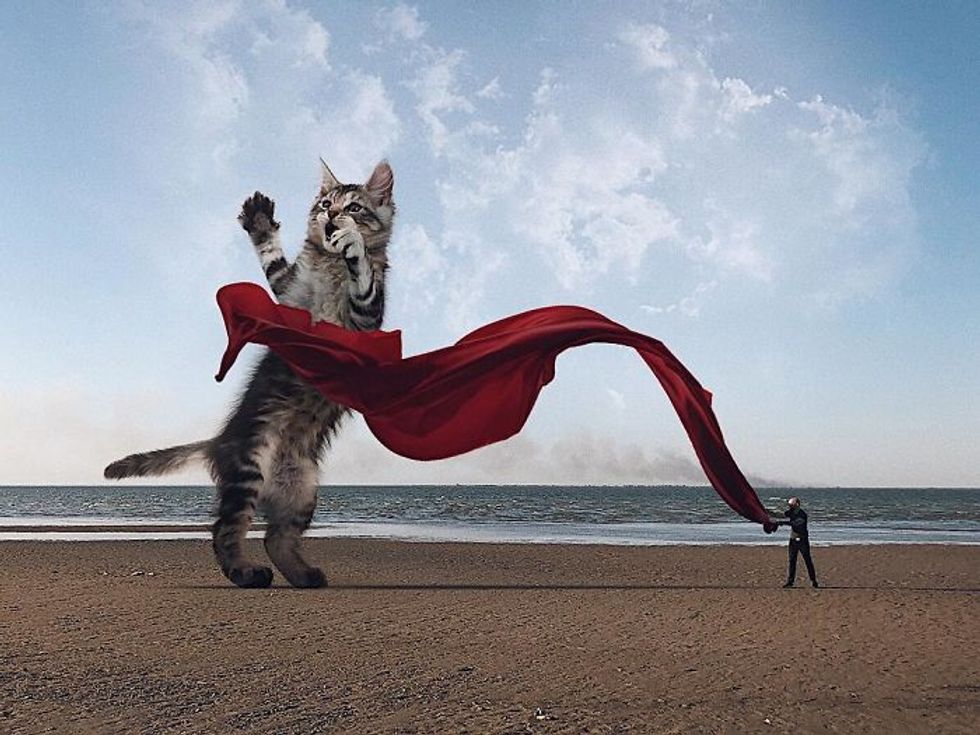 Andrey revealed that he uses Photoshop and VSCO, for the filters, in his work - take note, aspiring artists!
A lot of time and effort goes into each image...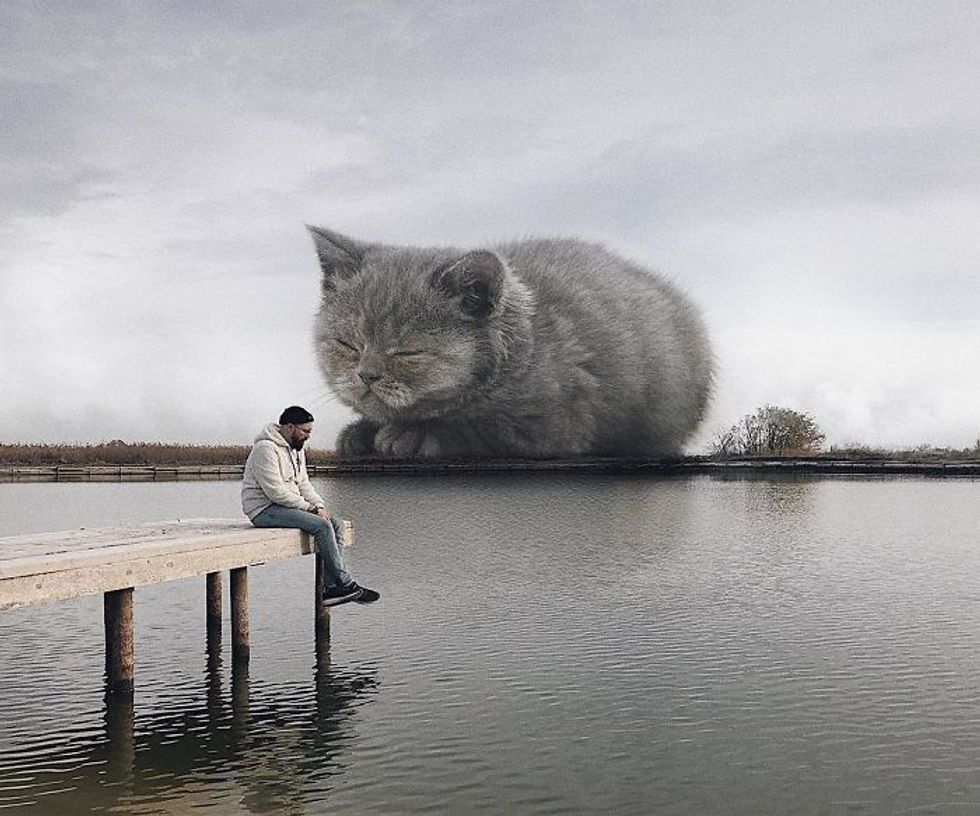 "I can finish some in an hour, but there are times when posing the cat is difficult, and I have to start all over. On average, each picture takes me around 4 hours to compose," Andrey explained, demonstrating the unpredictability of art and how patience is key to succeeding.
Exploring his surrounding areas is how Andrey obtains such diverse and interesting images.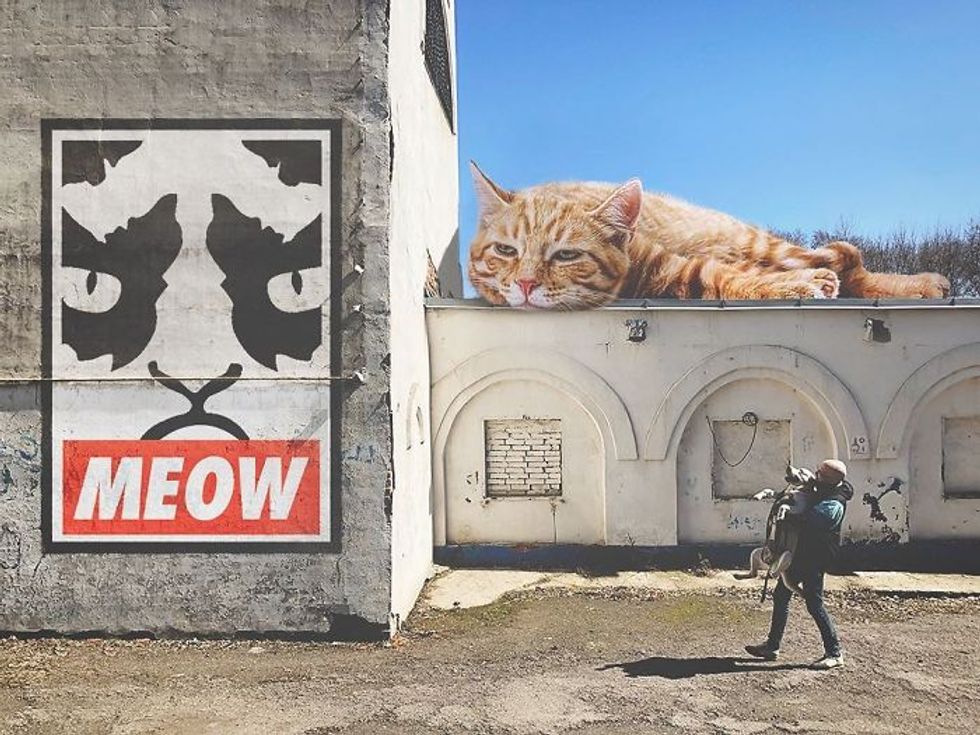 "When I have some free time, I go for walks in the park with my dog or I read books. On the weekends, I explore the city and the countryside in search of new shots for my pictures," the artist went on to explain.
Andrey's work has become famous, making him somewhat of a celebrity.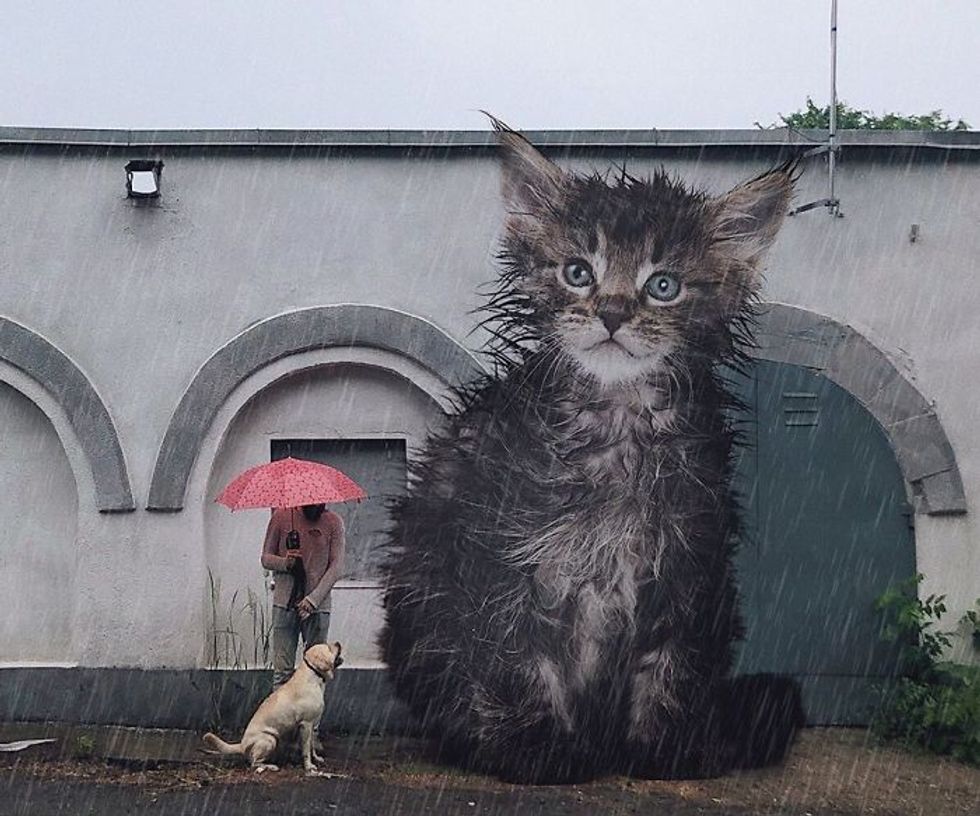 Due to the artist's rather isolated lifestyle, he hasn't noticed any changes in his day-to-day life since his work went viral on the internet.
He was pretty much unaware of his success...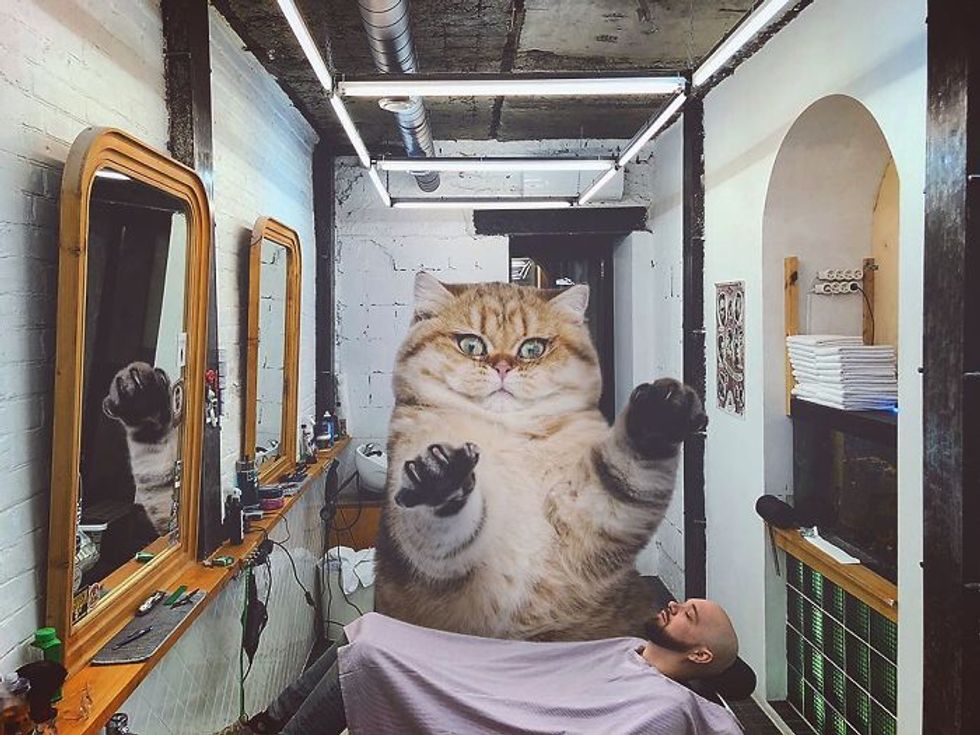 "I rarely see any people, except for my girlfriend and my parents," he said, going on to explain how he
didn't even realize
that his work had become famous.
His work has been shared online by hundreds of thousands of people...
It's unlikely that the paparazzi will be lining up outside of Andrey's house any time soon, but his work is a true achievement and should be something to be very proud of.
We just can't get enough of his work!
If cats were the same size as us humans, we could bring them along as shopping companions when waiting for our other halves in the fitting rooms... we've all had
that
feeling, right?
A lot of Andrey's work appears to hold an eery atmosphere...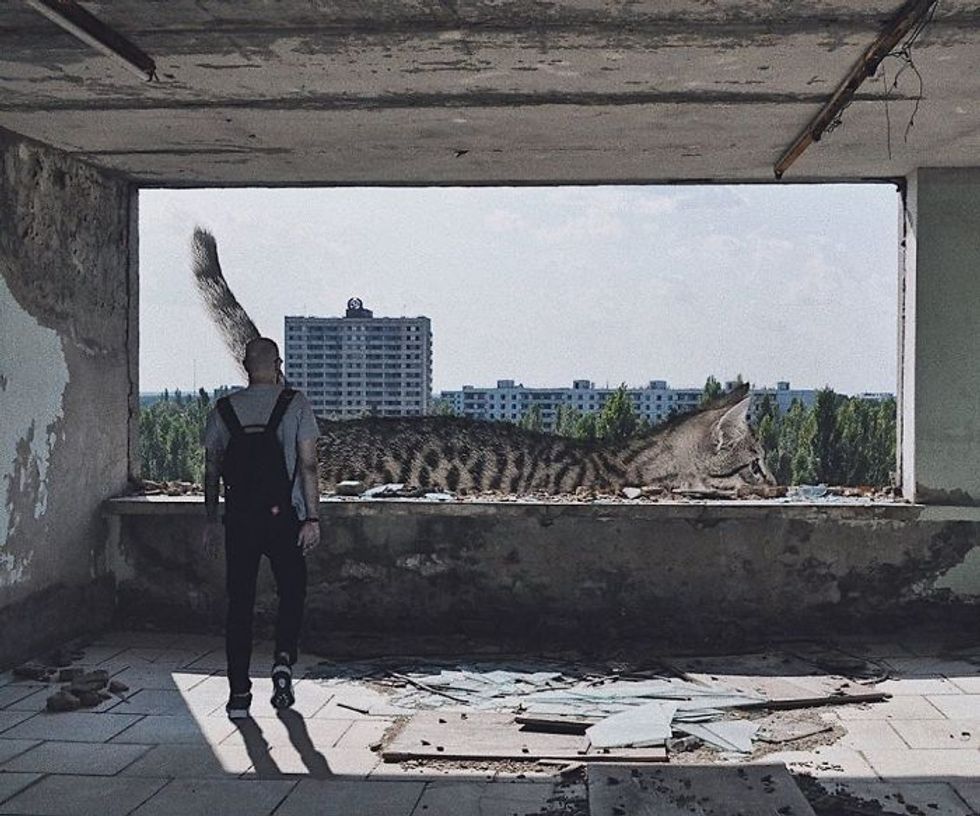 This image could potentially be inspired by the wasteland that is the Chernobyl Exclusion Zone in Pripyat, which isn't at all far away from his hometown in Moscow.
Looking familiar?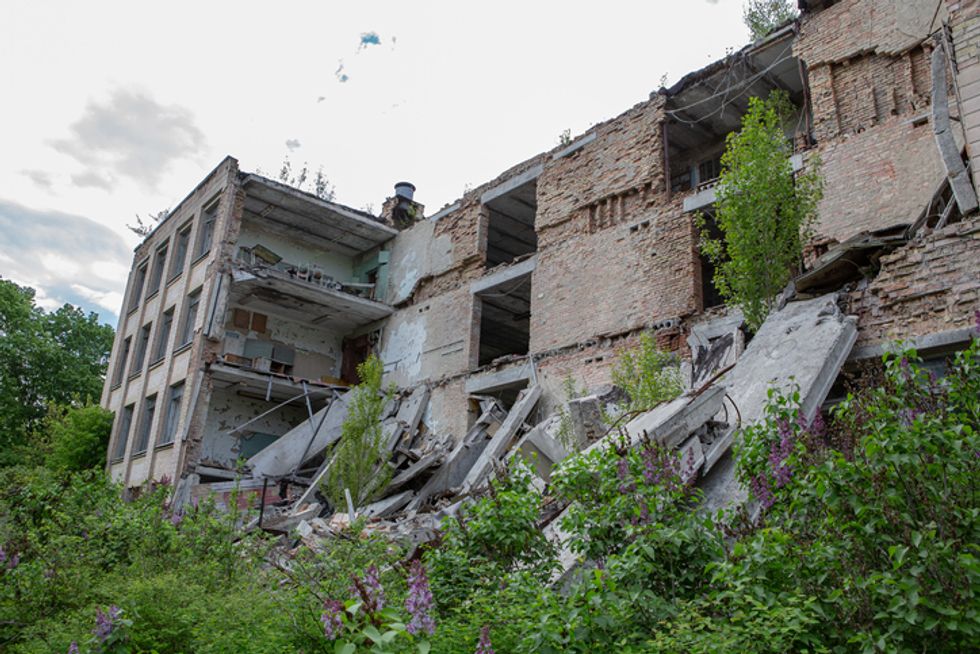 The abandoned buildings of Chernobyl look strikingly similar to some of the backdrops of his work.
An abandoned swimming pool?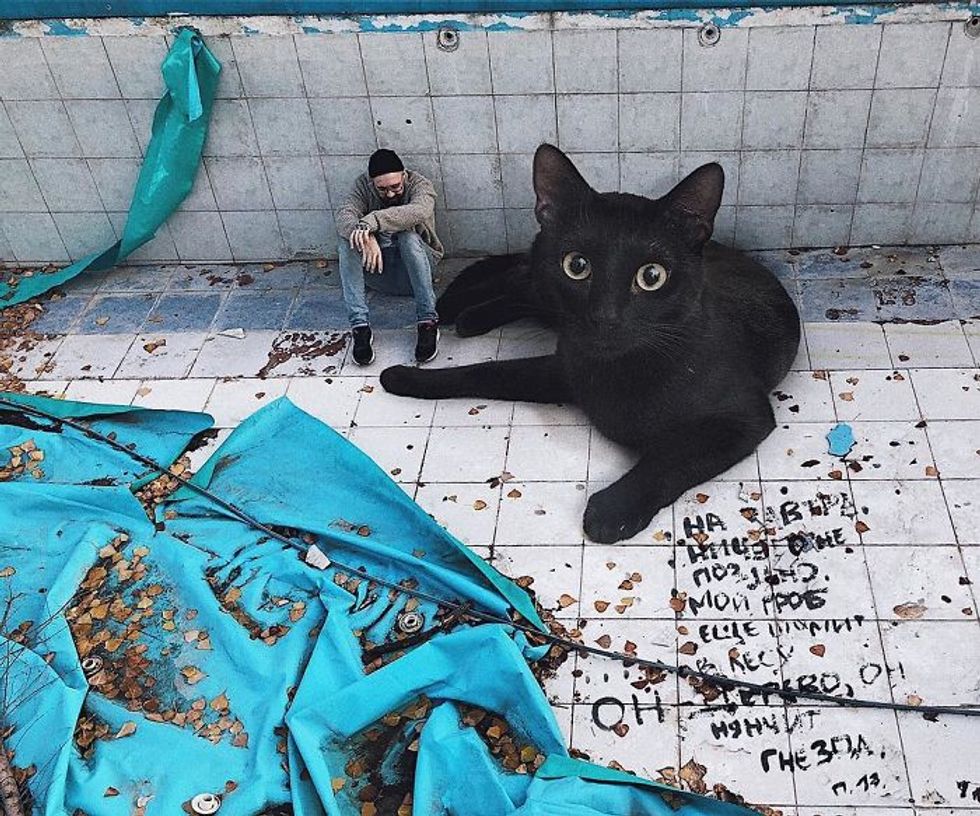 It's lucky that the pool isn't full as we all know that cats
hate
water...
Cats are natural-born fussy eaters...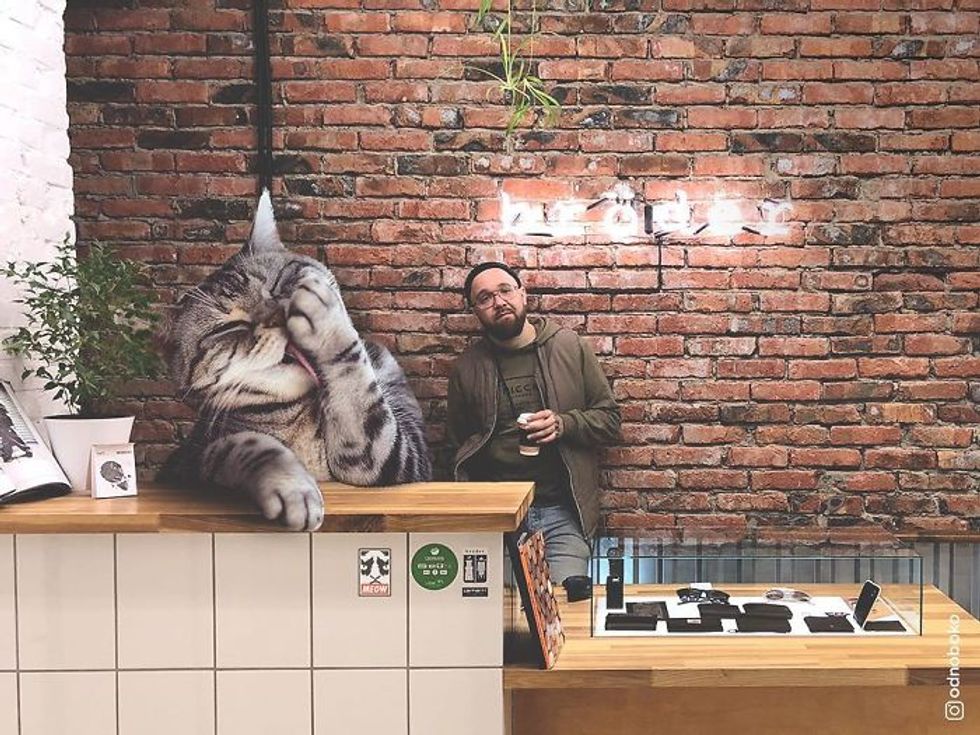 So taking your extra-large cat out to a restaurant wouldn't be the
easiest
of trips, one can imagine.
But, if there's one thing that cats are it's...
Clean! Cats are extremely clean animals and are constantly grooming themselves to perfection - which is a factor that contributes towards them being ideal household pets.
You shall not pass!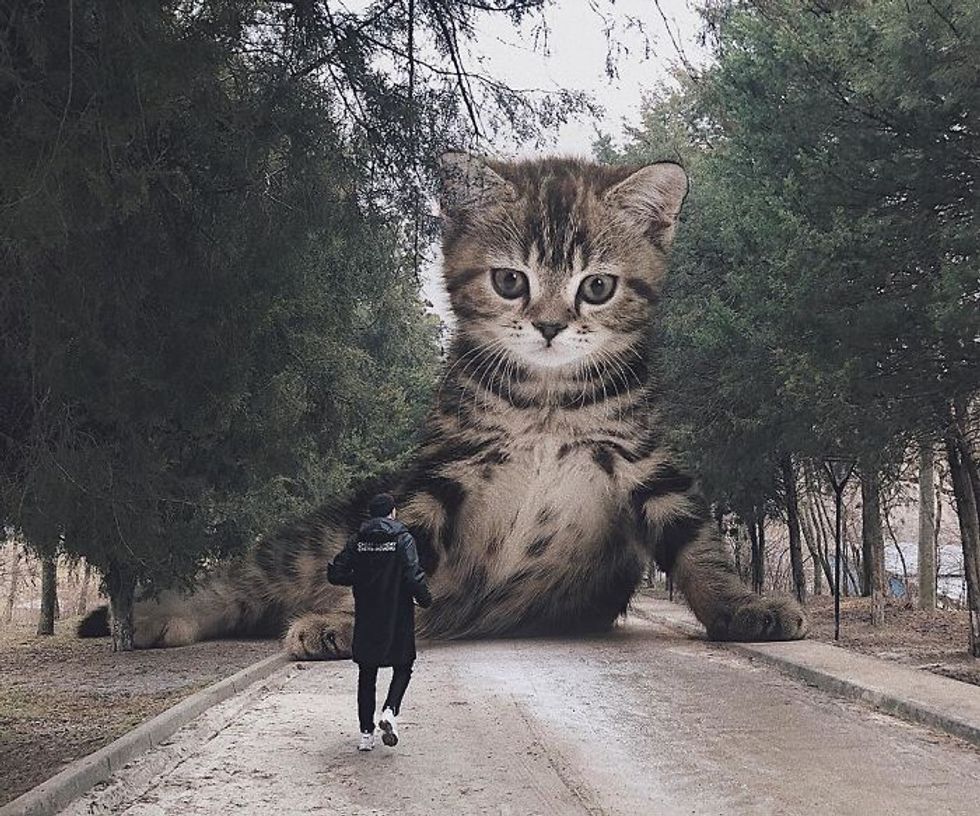 This particular image may prove to be a quirky little reference to those
Lord of the Rings
fans out there...
This particular kitty has seen better days.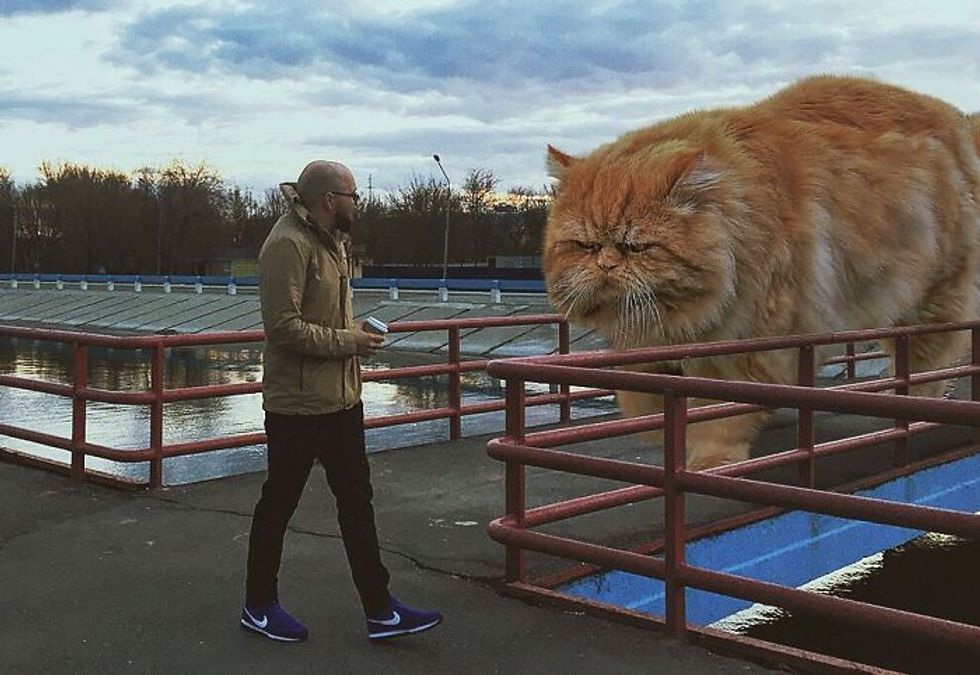 As any cat owner will know, it's best to stay
well away
from a cat who is having a bad day... such as this grumpy guy here.
It's important to respect privacy, even that of a cat.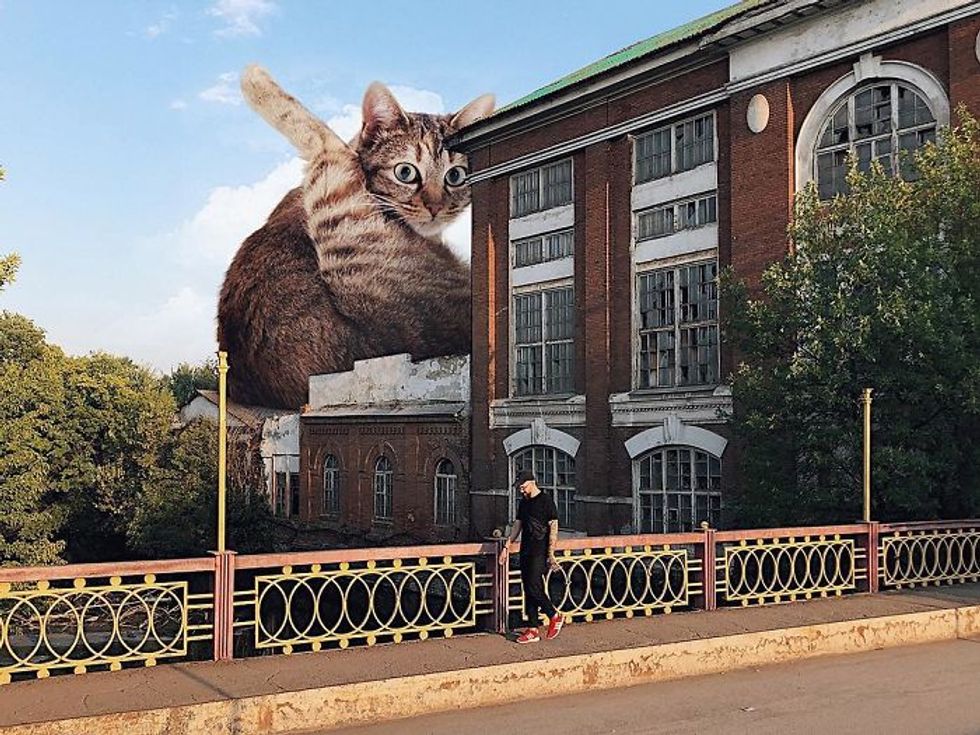 Just keep your head down and keep walking...
Andrey has succeeded in showing the wonderful nature of our feline friends.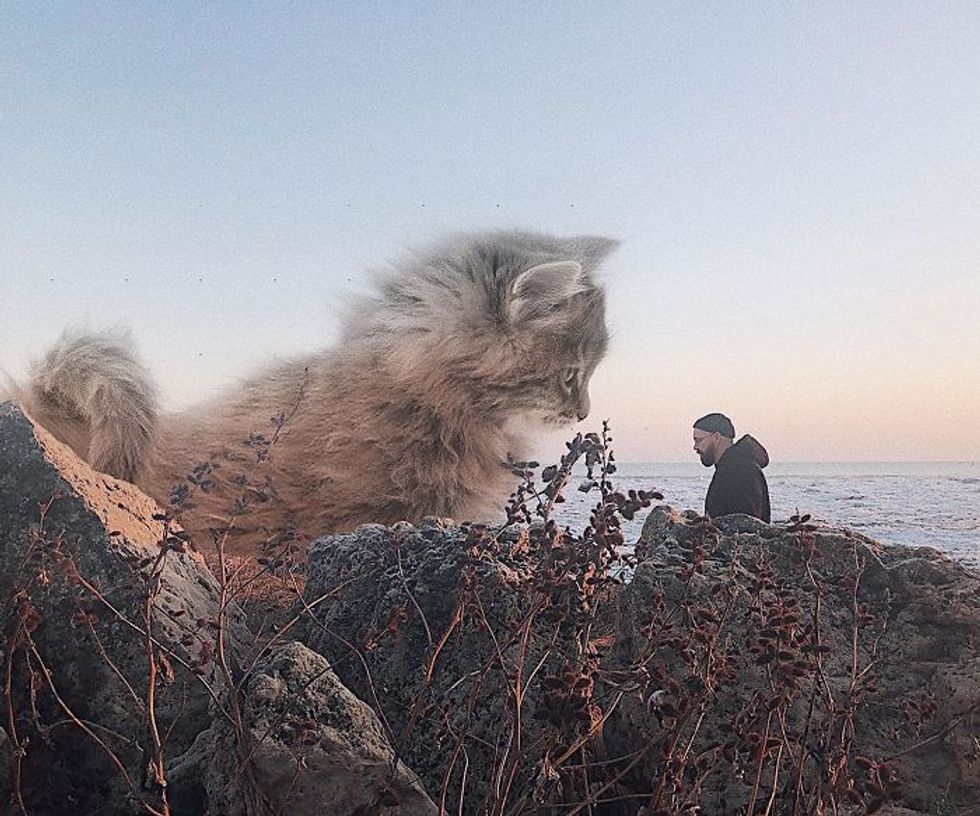 That's everything from the mischief of a kitten...
To the intimate relationship that a cat and its owner can share.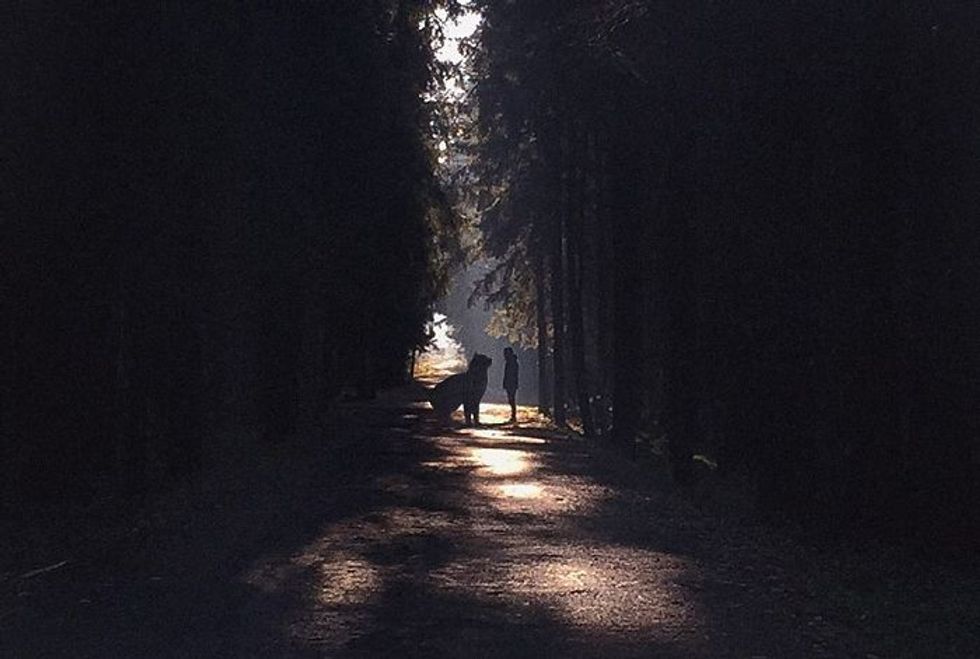 Cats are too often shunned as being unloving and unloyal pets, but, in fact, cats are some of the
best pets
out there.
They have proven to be loyal and loving companions.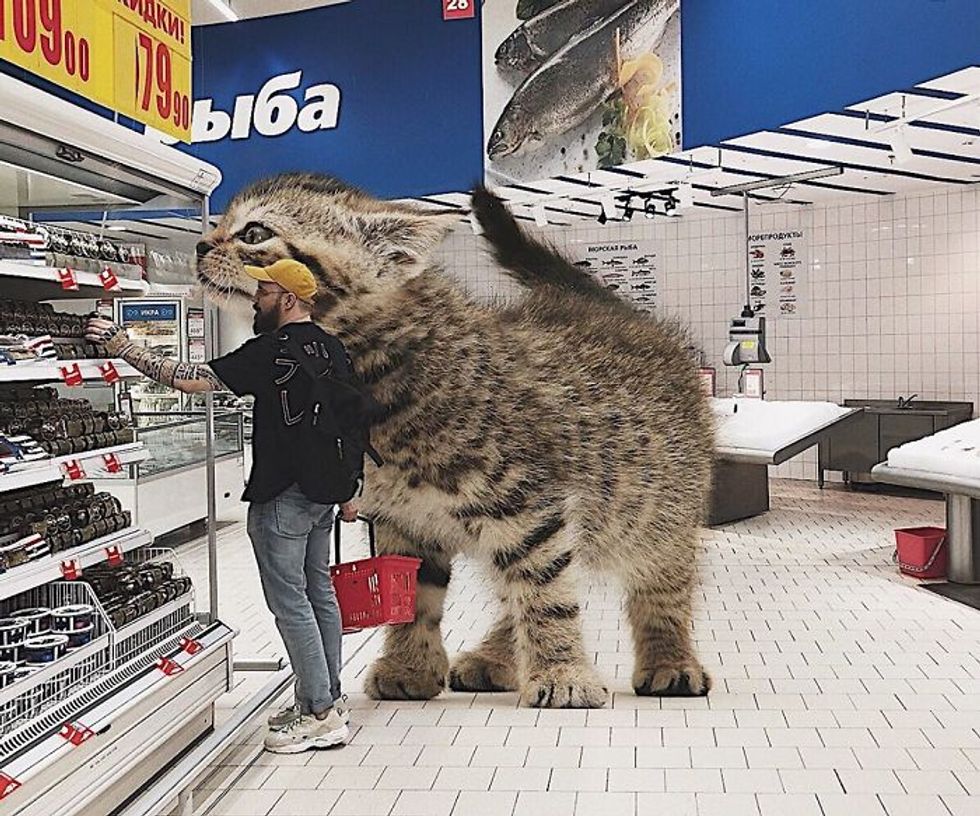 And Andrey has highlighted this beautifully through his work.
Strike a pose...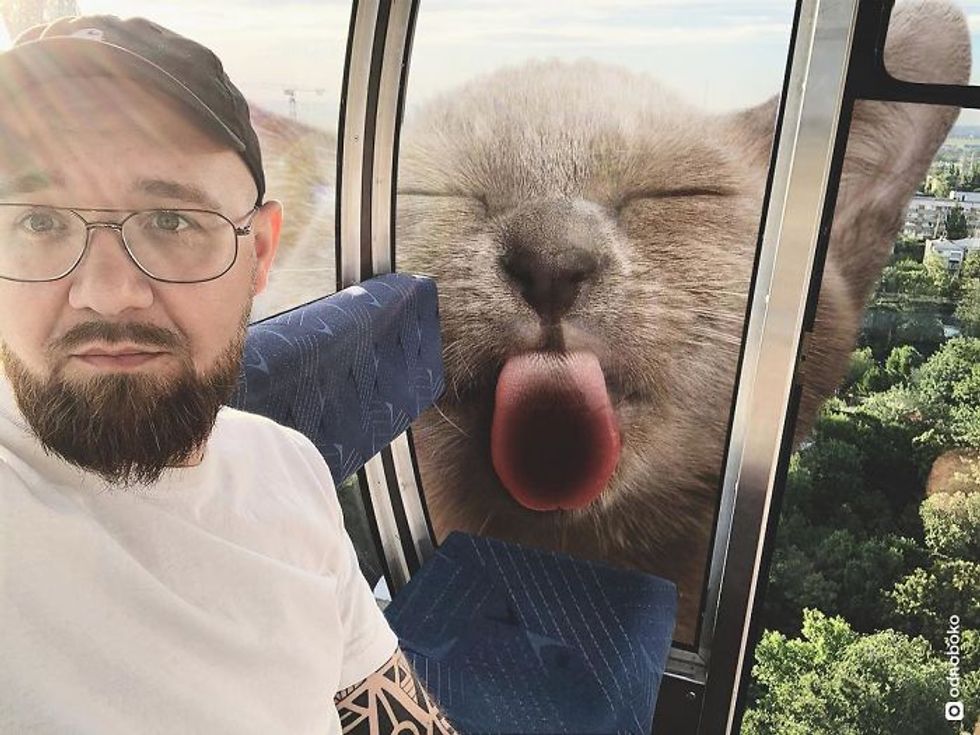 Be sure to check out Andrey's
Instagram account
for much more of his impressive work.