The internet is absolutely swimming with pranksters and jokers, and the viral content of people being trolled and laughed at online is endless.
There are so many pranksters out there now that it's often difficult to distinguish what is legit anymore. When I'm wading through the never-ending stream of content of couples pranking each other at home or best friends completely trolling each other, I can't help but wonder what's staged and what isn't.
One Youtuber has recently taken the idea of a prank to a completely different level. If you think having a water balloon dropped on you while you sleep is annoying, try having your best pal legally marry your very own mom... seriously.
Read on to find out exactly what went down. We even have the full video right here for your viewing pleasure!
The work of David Dobrik.
Who is the victim in this bizarre situation?
David and Jason are well known for their podcasts.
Happy birthday to one of my favorite seniors. Thank you for letting me broadcast your mid life crisis to the world https://t.co/r3Atj6SGA1

— DAVID DOBRIK (@DAVID DOBRIK)1495583455.0
Views with David Dobrik and Jason Nash
is a popular podcast and the two have incredibly well-loved Youtube channels.
The pair are always horsing around with each other...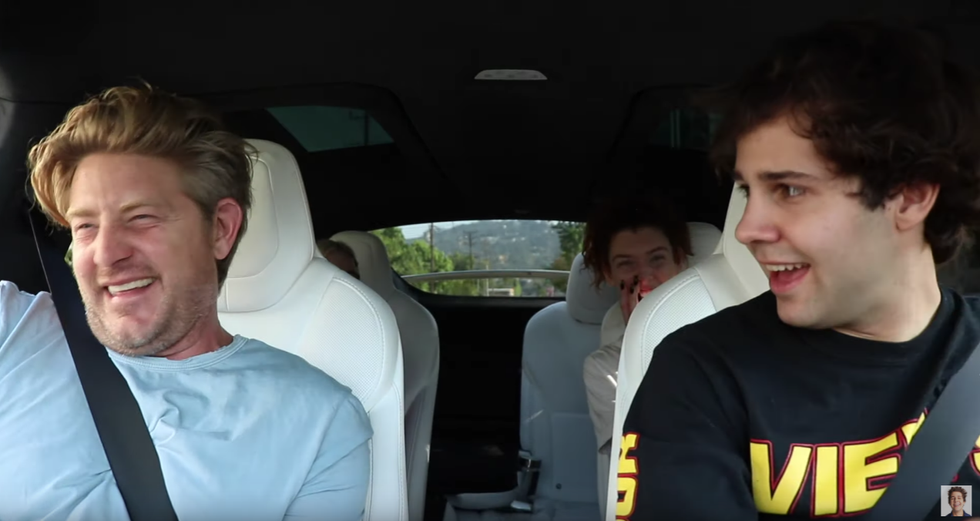 via: Youtube
The whole thing began with the two of them driving around in David's car and just generally talking trash for the camera. Jason made a catty comment to David after been ridiculed for his divorce, saying: "It's crazy to think how you don't have an ex-wife as nobody will want to marry you, ever."
Kicking him where it hurts...
I must say, Jason is the king of quick and witty comebacks.
But little did Jason know...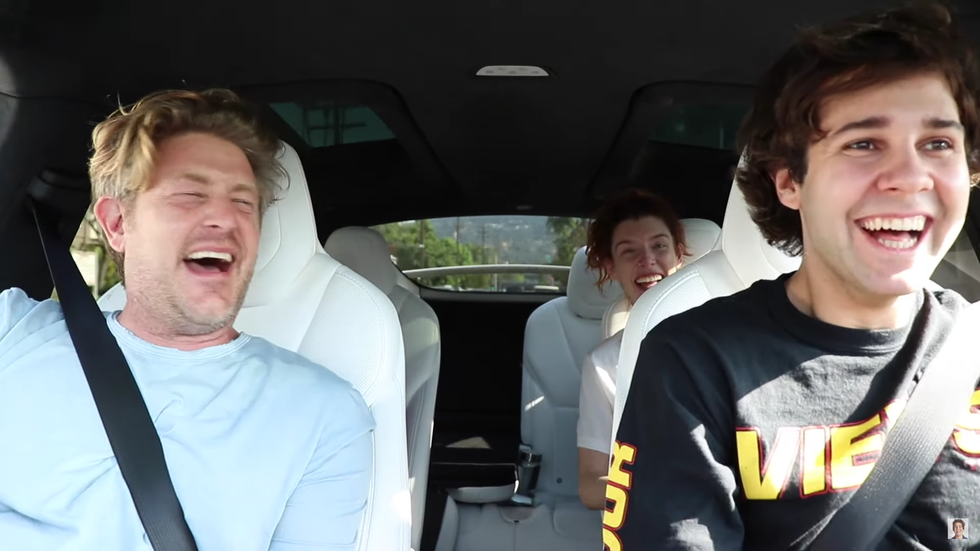 David was about to take his jokey little comeback very,
very
seriously. All for the sake of Youtube, of course.
Fast forward a few short hours...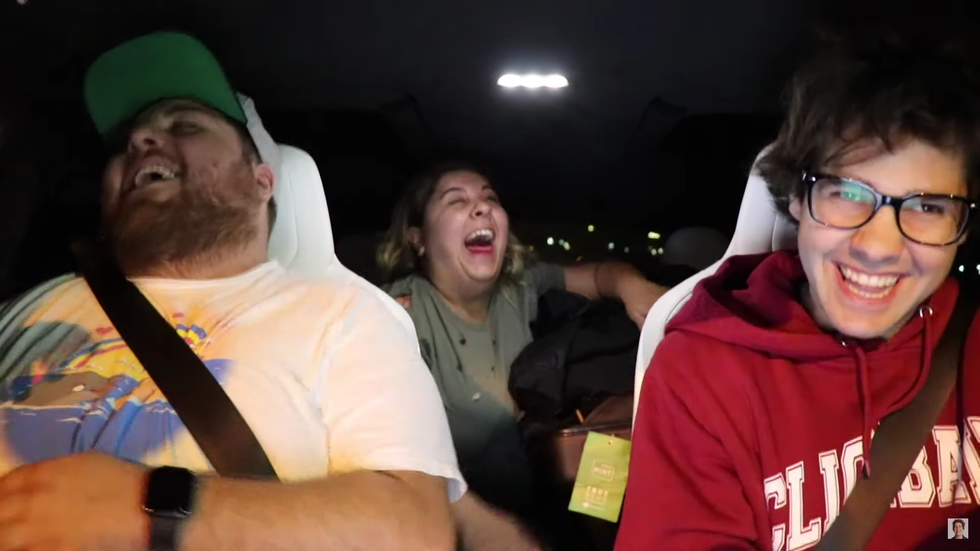 via: Youtube
In typical David Dobrik style, he had organized to fly out to Boston that very night and pop that very special question to... Yep. You guessed it.
Jason's mom.
Just imagine...
I know for sure that would be my reaction if my best friend popped the question to my mom...
David made it to Boston.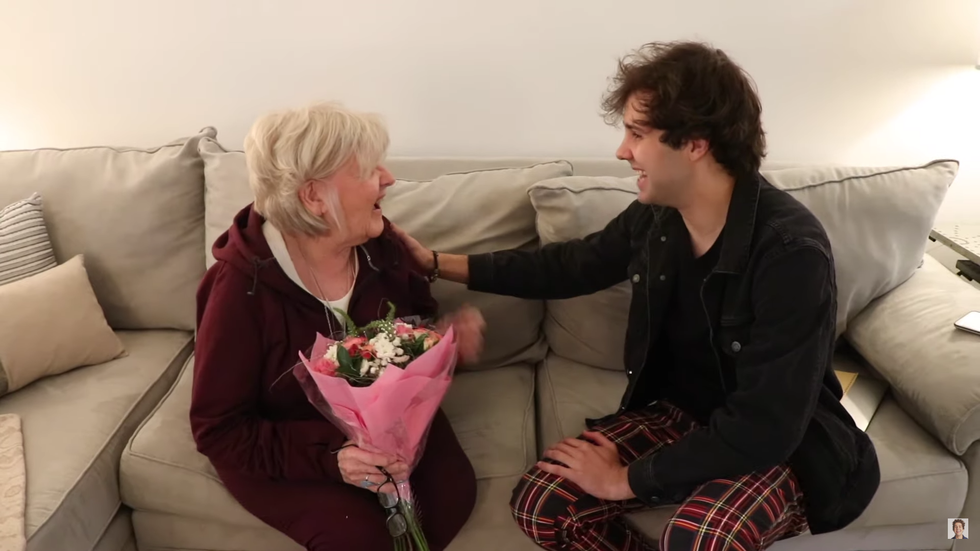 via: Youtube
Jason's sweet-as-pie mom, Lorraine, was over the moon to see her son's best friend. She had 
absolutely no idea
as to why David rocked up without Jason, but she was sure as hell about to find out.
It was a truly magical moment.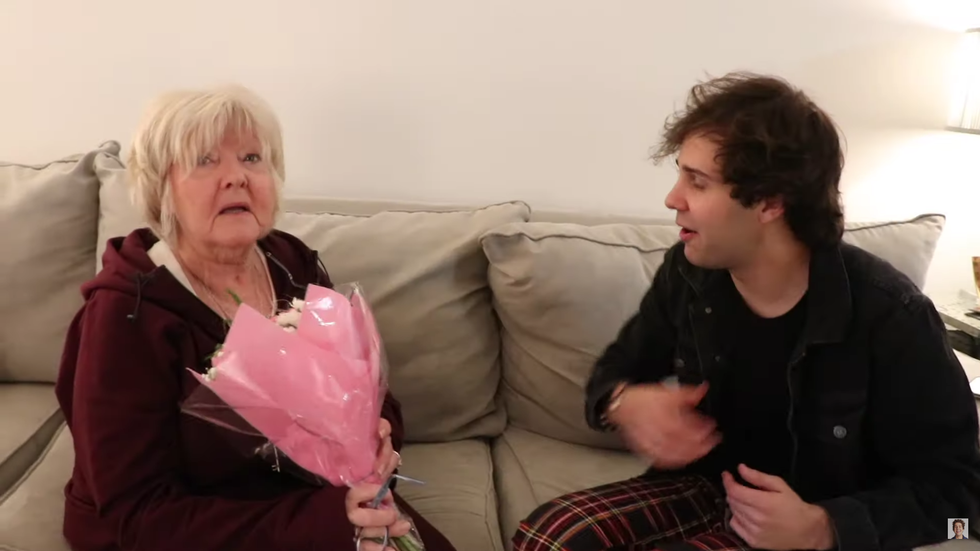 via: Youtube
When David asked for Lorraine's hand in marriage, she looked pretty bewildered, of course. Until he said: "I want to be Jason's stepdad." Her reaction was unbelievable: "That would be hysterical," she laughed.
Not a regular mom...
Jason's mom is definitely a "Cool Mom," and now we know where her son gets his cracking sense of humor from.
She graciously accepted David's proposal... all for the sake of comedy!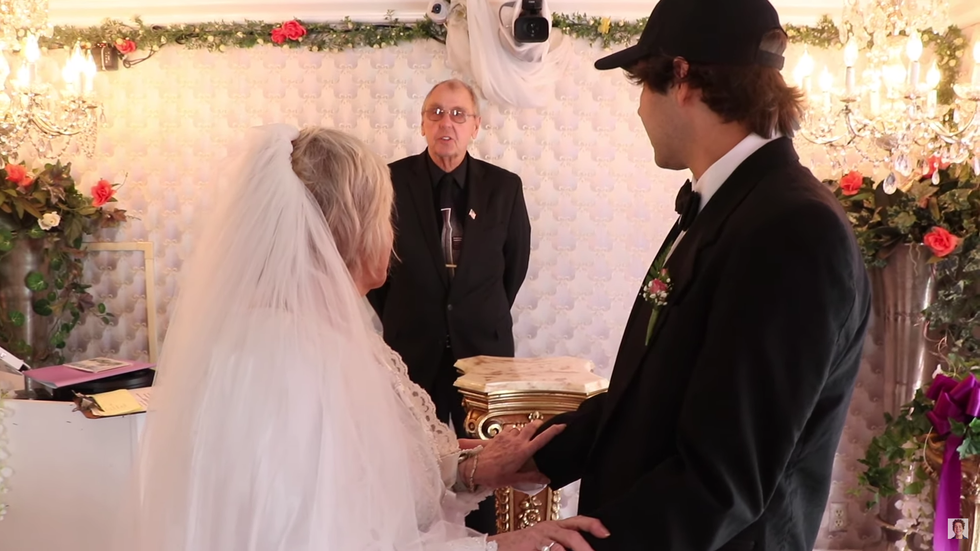 via: Youtube
Lorraine is a good sport and accepted the proposal in the hopes of annoying her son. Without wasting any time, Lorraine and David were in Vegas
that very evening
tying the knot.
True love always wins...
My friend told me I would never find love and get married. So I flew to his moms house and married her on the spot.… https://t.co/ZOzKpHtlqH

— DAVID DOBRIK (@DAVID DOBRIK)1558197927.0
David was quick to show off his new bride and splashed the wedding all over his social media platforms for the world to see.
The happy couple even spent their honeymoon in Hawaii...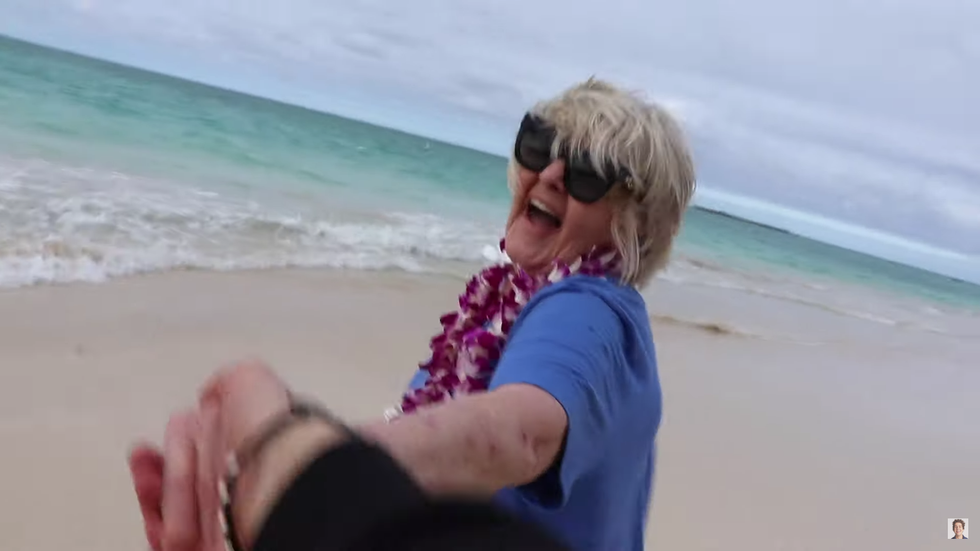 via: Youtube
And it looked like they had the best time!
But the time had finally come...
It was time for Jason to learn about his new "stepdad." Legally, the twenty-two-year-old David Dobrik was officially his stepdad. Sickeningly hilarious.
And Jason took it surprisingly well!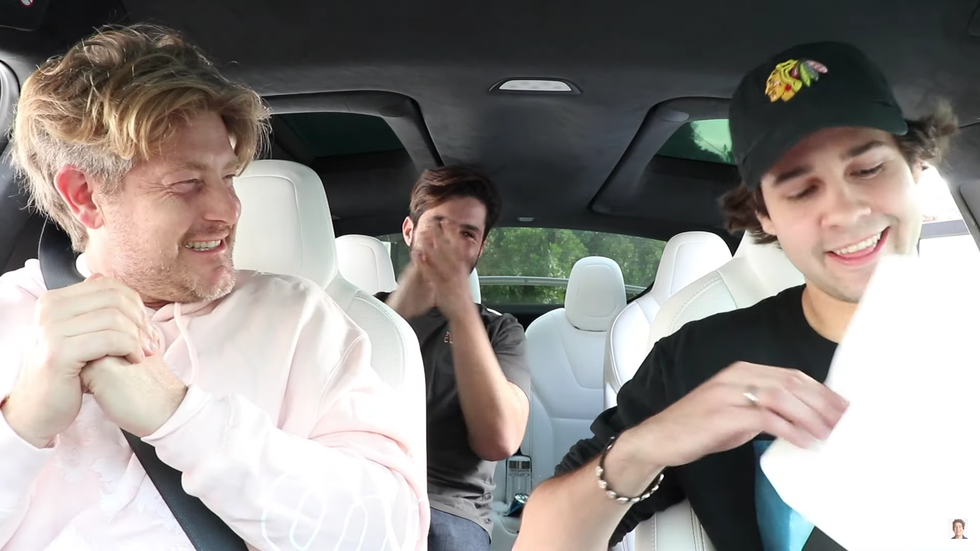 via: Youtube
We wouldn't expect anything less than a big old laugh from a comedian, and that's exactly what we got when Jason found out about his mom's new husband.
It was short but sweet.
Obviously...
David couldn't resist but to play up to the whole thing...
I am heartbroken to announce that Lorraine and I have split. I wish her nothing but the best. We may have rushed in… https://t.co/uF1OvWD0FO

— DAVID DOBRIK (@DAVID DOBRIK)1560374954.0
David is clearly in a dark place, and just needs the time to heal...
Ha! Good one!
It's safe to say that the prank of the year award clearly goes to Dobrik. And Lorraine wins the best sport of the year - what a cool mom!
Watch the drama unfold here...
Luckily for us, David thought to document the entire thing for our viewing pleasure. You're welcome!