If you're considering doing a public proposal with your girlfriend — like, for example, on a JumboTron — let this video be evidence that you might want to rethink that plan a little.
We all know the Kiss Cam that goes up at sporting events, like at this Atlanta Hawks game, in which the couple caught on the cam is supposed to share a smooch.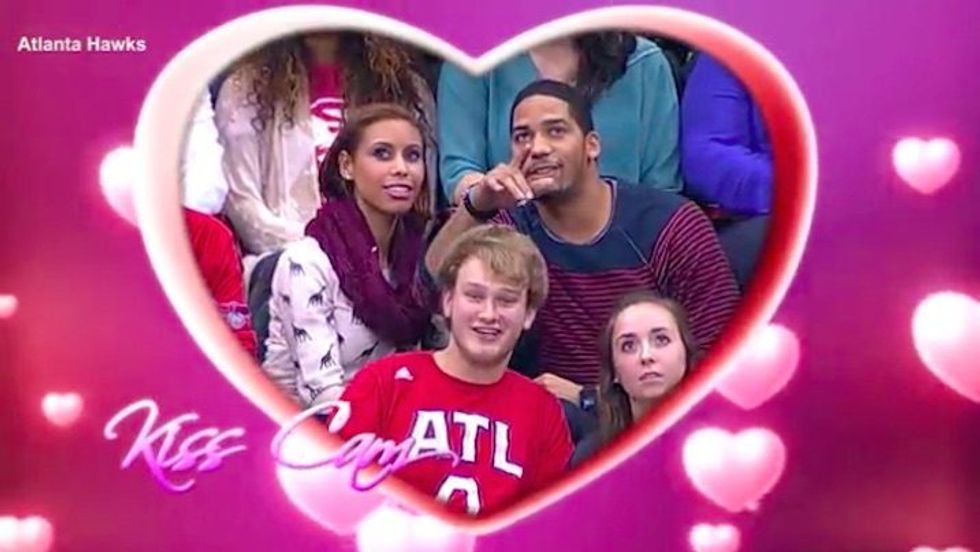 See? Sharing a smooch.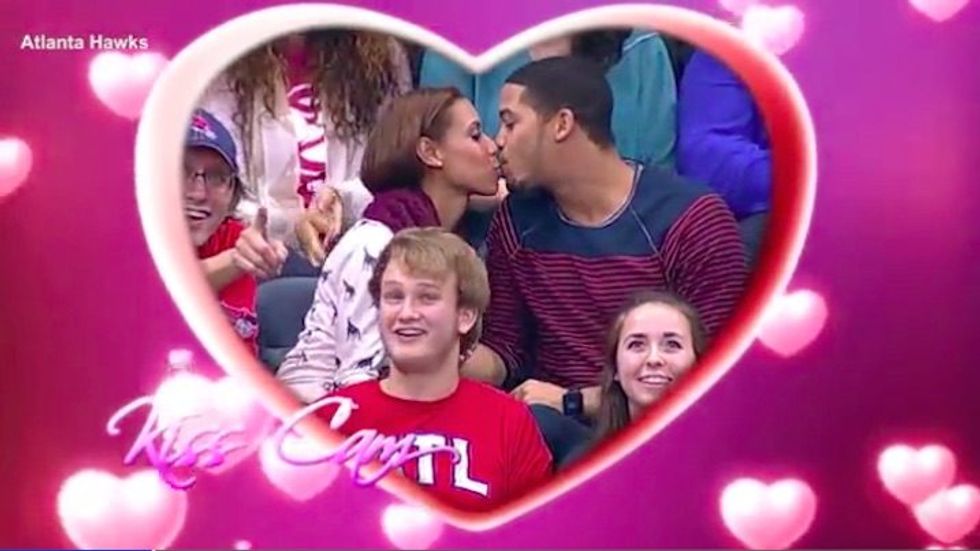 Then, the guy catches his girlfriend off guard when he drops down on one knee and pulls out a ring.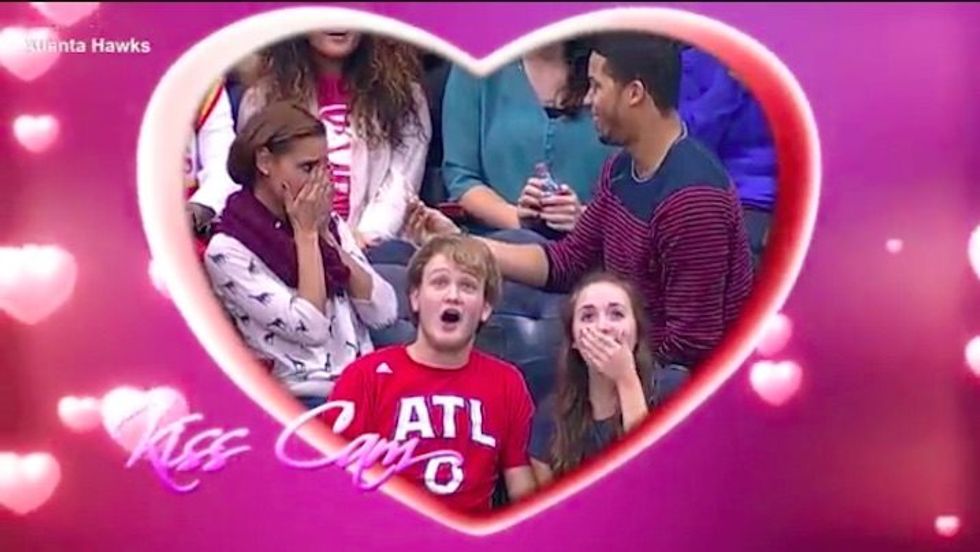 So sweet right? Little do they know that things are about to take a turn.
You see, before the love-struck dude has a chance to slip the ring on her finger, a rowdy fan comes out of nowhere and aggressively pats the guy on the back to congratulate him.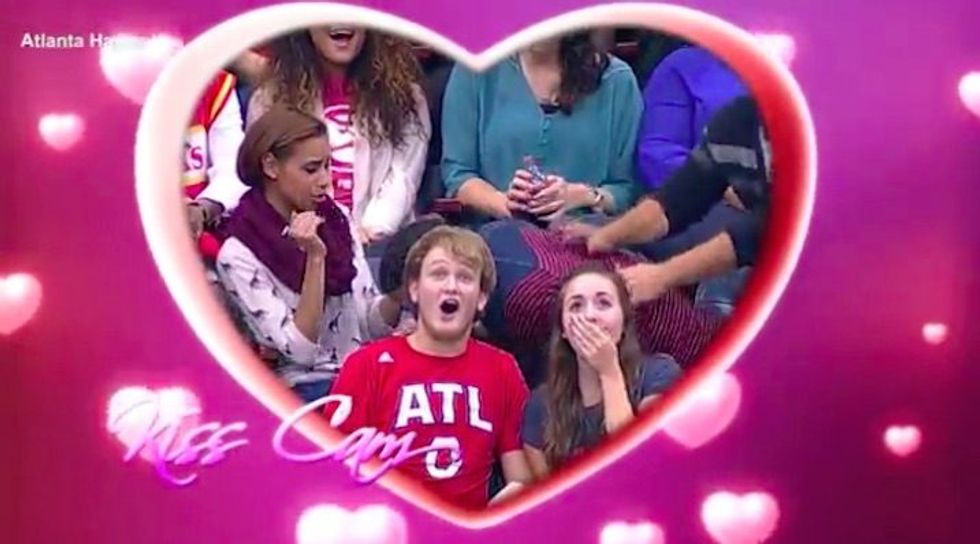 He drops the ring and all heck breaks loose.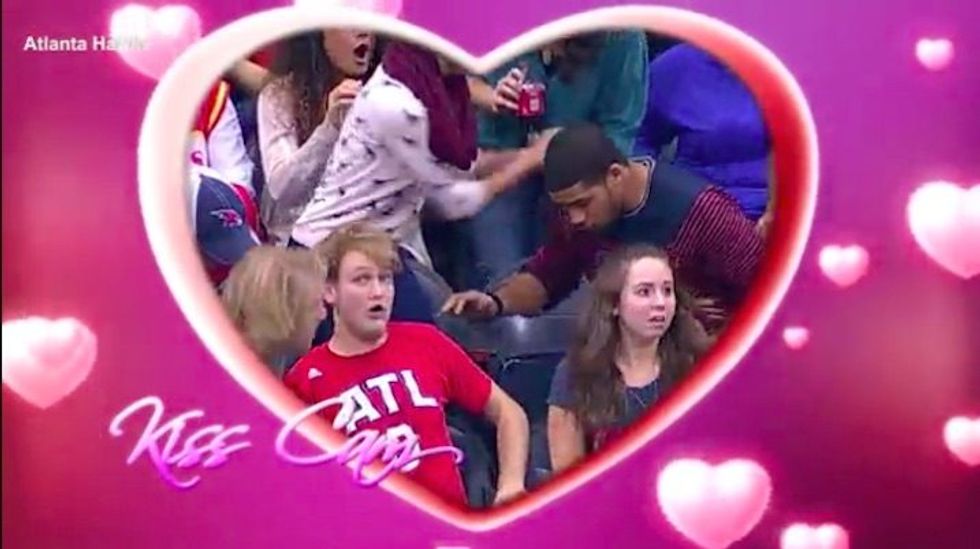 As the man frantically searches the stands for the ring, the other fans jump in to help find the missing diamond.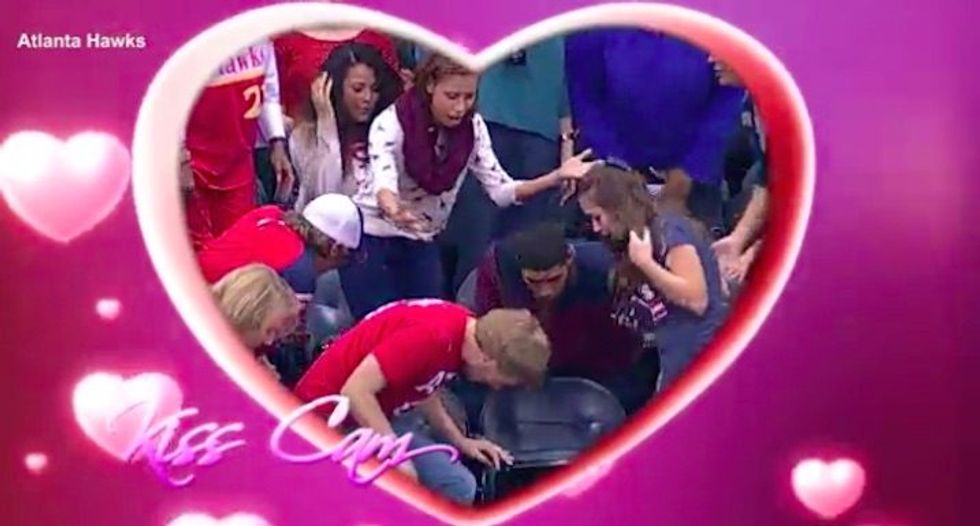 Here's the video:
Sympathetic people in the Twitterverse voiced their outrage at the fan who ruined the whole thing.
But the more cynical of the bunch think the whole thing was fake.
Regardless, the moral of the story is:
So now I ask you, Internet: Was this a romantic moment ruined by an overzealous fan or completely staged and shattering any hope that true love exists?