A Photoshop pro has digitally removed all of Kim Kardashian's surgery and she looks like a completely different person...
Kim Kardashian is under the world's spotlight yet again.
One clever individual has decided to photoshop
all
of Kim's plastic surgery out of her pictures and the finishing results are mindblowing. But firstly, let's start from the beginning...
The Kardashians have a huge influence.
They've all starred in one of the most successful realities shows of all time and each of the sisters has a massive following on social media.
The Kardashian-Jenners are more than just influencers, though.
They're truly impressive entrepreneurs and businesswomen. Whatever you think about them, you can't deny that they've done well for themselves.
Especially coming from pretty "humble" beginnings...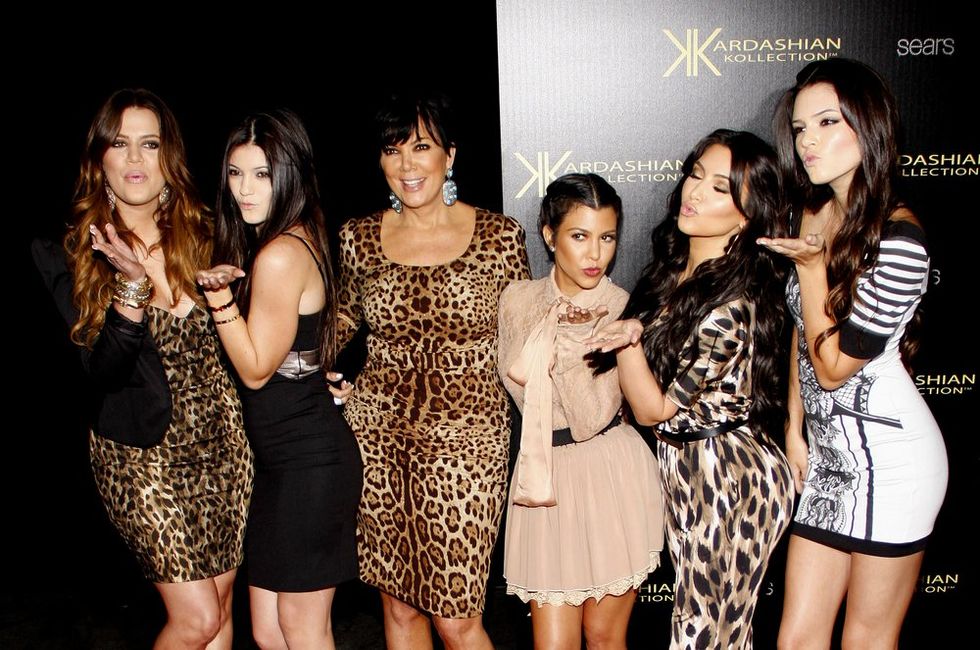 Sure, they've always had an element of wealth and fame - but back when 
Keeping Up With The Kardashians 
started, the sisters certainly weren't the biggest Hollywood success story.
They've come a long way...
And more and more, the family are being respected as major players, particularly in the realms of fashion and beauty.
Although it's certainly no secret that the siblings have stirred up their fair share of controversy over the years.
From cultural appropriation to mom-shaming, the Kardashian-Jenners are never far from the headlines.
But there's one sister who seems to land themselves in hot water more than the others...
Kim frequently seems to get on the wrong side of fans...
The accusations came after this magazine cover was released.
Her skin had been noticeably darkened.
@KimKardashian @7Hollywood_Mag @alixmalka @MakeupByMario @peter GIRL WHAT IN THE BLACKFACE FUCK IS THIS??? I'M SO… https://t.co/rAVEsCxMVS

— ashley yates (@ashley yates)1576777630.0
Whether it was spray tan, strange lighting, or overuse of photoshop, it's not a stretch to say that Kim is unrecognizable.
Kim has also been frequently mom-shamed.
Remember when this photo caused a stir?
(North West, 6, Wears A Nose Ring To Church With Kim Kardashian & Kanye West — See Pics) has been published on Holl… https://t.co/n1GxjJdNZl

— Evelinka Könke (@Evelinka Könke)1574096905.0
North was seen sporting a faux nose ring. The questionable jewelry choice came just weeks after her newly religious dad, Kanye, put a strict ban on her wearing makeup.
And another thing that Kim is regularly slammed for?
Her constant denial of having plastic surgery.
Kim has avidly denied having any work done on her body...
Nobody's body looks like that naturally...
And one expert has decided to see what the reality star would
really
look like if she hadn't had gone under the knife.
Mitchell Wiggs is a photoshop genius who regularly posts fascinating videos on his YouTube channel...
And his most recent project was to try and make Kim's bikini snaps look as "normal" as possible.
He started with this vacation snap...
And he instantly started working on Kim's famous behind by smoothing out the edges and reducing it significantly in size.
Many are suspicious that Kim has had a "Brazillian Butt Lift"...
And Mitchell's transformation kind of proves that this is true.
He didn't make any edits to the top half of Kim's body...
And as you can see by the before-and-after picture, her body looks significantly more natural and "normal."
Mitchell wasted no time in moving onto the next bikini pic...
And for this photo, he began flattening Kim's waist slightly and giving her hourglass figure a more authentic shape.
By no means did Mitchell try and make Kim thinner or slimmer...
He simply gave her figure a much more realistic shape - and we must say, she looks amazing like this!
Mitchell goes on to edit several photos of Kim...
And he
really does
prove that Kim has definitely had some form of surgical procedures done on her body.
But regardless...
Kim looks stunning no matter what!
Watch the full video here...
And for more on the Kardashians, keep scrolling to read about the accusations held against Kylie Jenner for not paying her staff properly...