It has just been reported that a staggering sum of money has been stolen from the Trump campaign fund.
Here's what we know so far...
Things haven't been going too well for President Trump, have they?
From his sudden coronavirus diagnosis to his dwindling poll numbers, Trump really seems to be clutching at straws as the election day draws closer.
But now, things could potentially be set to get a lot worse...
As reports of an alleged theft start to flood in.
Now, Donald Trump has been fighting hard to gain victory and be reelected as President of the United States...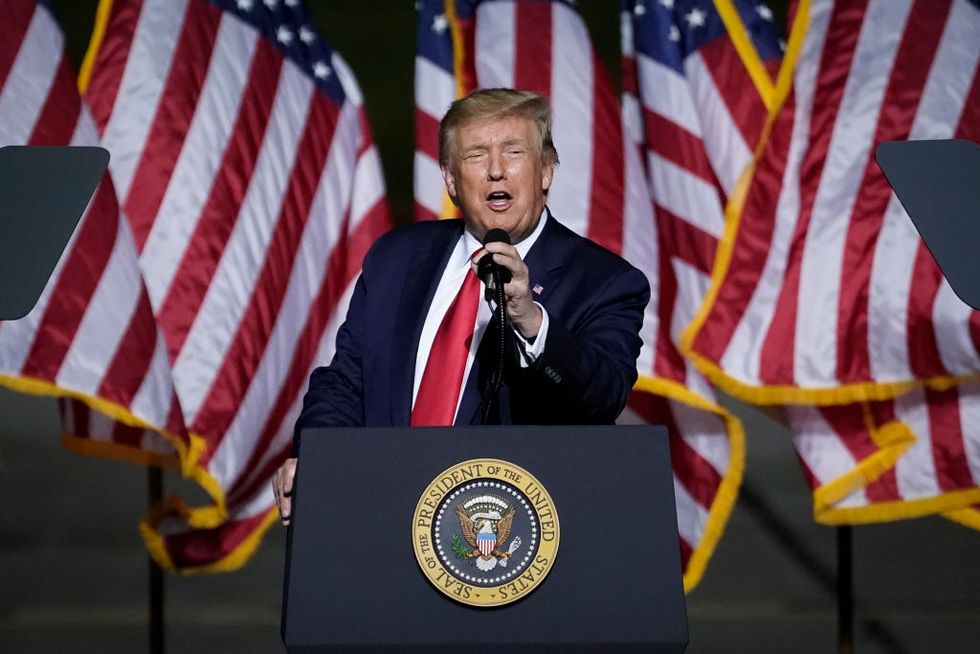 via: Getty
But it seems that he has some serious competition from his Democratic rival, Joe Biden.
Of course, the election couldn't have fallen on a worse year.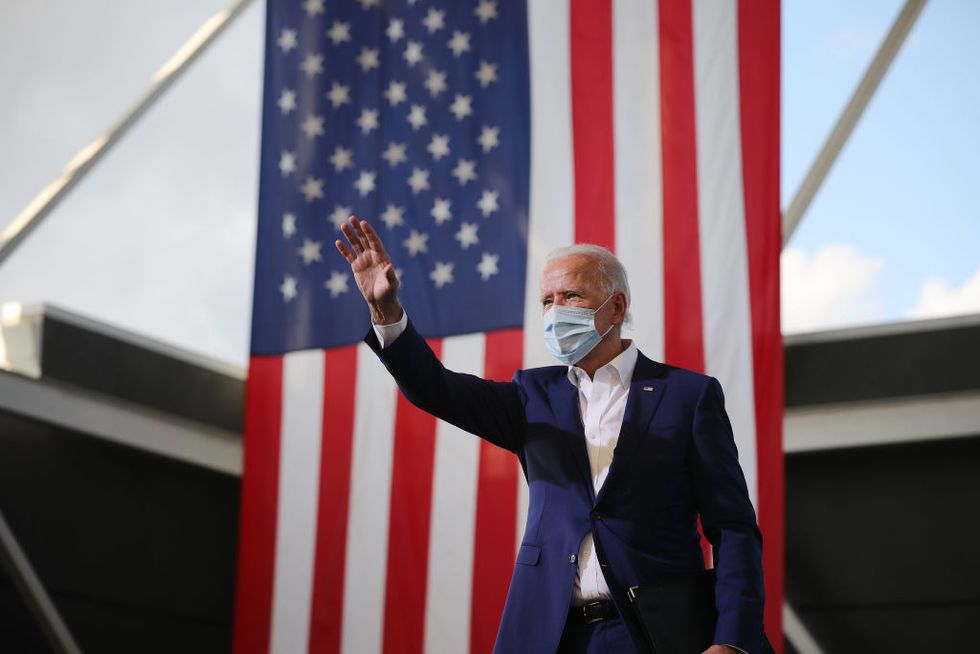 via: Getty
But it has been powering on ahead... despite many
major
setbacks.
The first presidential debate was held back in September...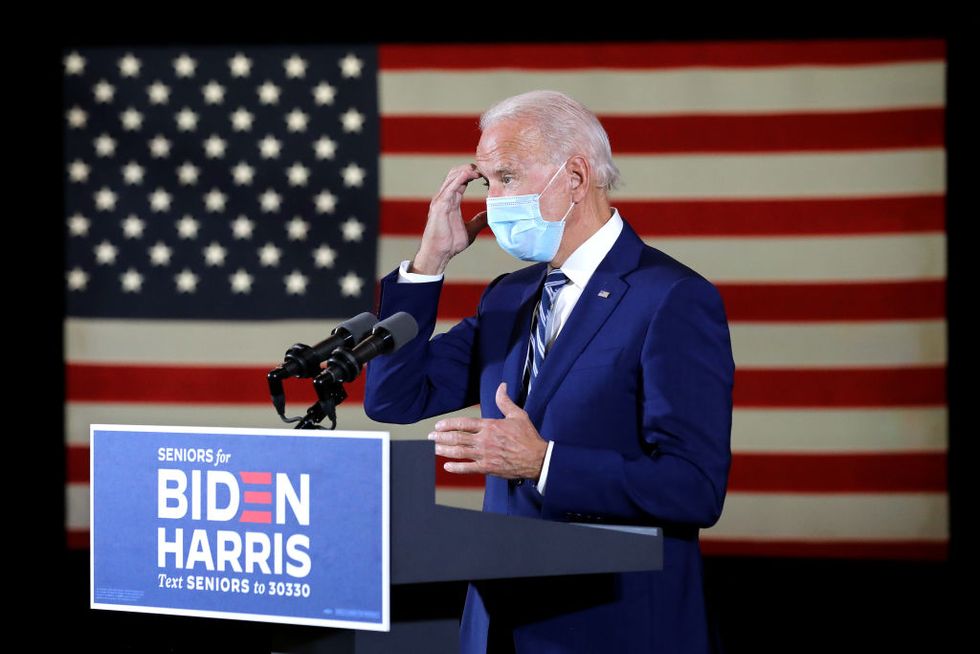 via: Getty
And, entering into the debate, Biden had a significant and persistent lead in the polls.
President Trump was obviously aware of this...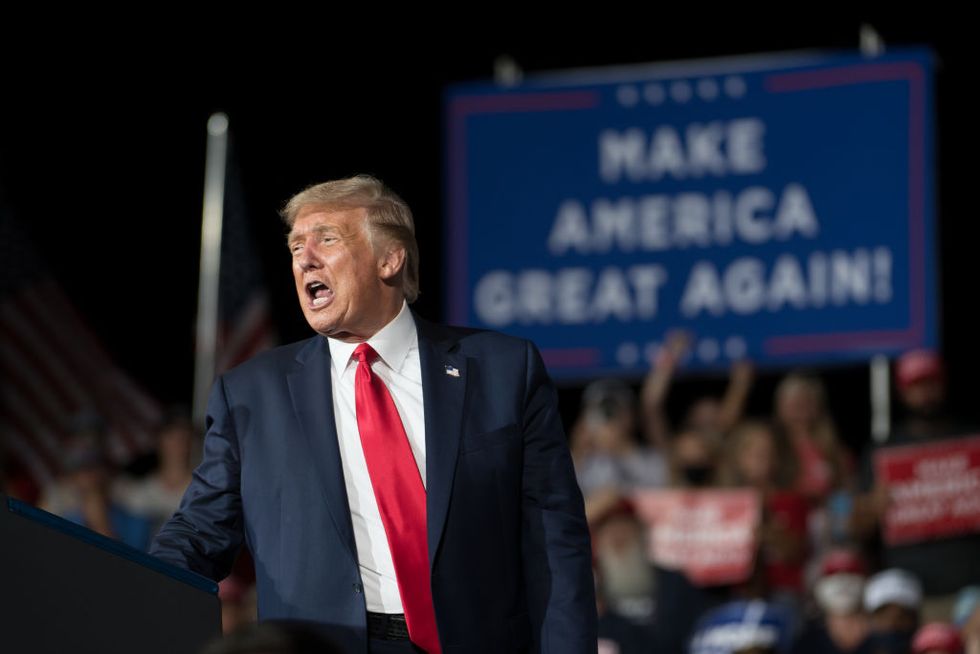 via: Getty
And in the weeks running up the debate, he attempted to cast doubt over Biden's abilities, claiming that he was suffering from dementia and that he was taking performance-enhancing drugs.
Overall, the ninety-minute debate, that was held by Fox News' Chris Wallace, was a bitter one.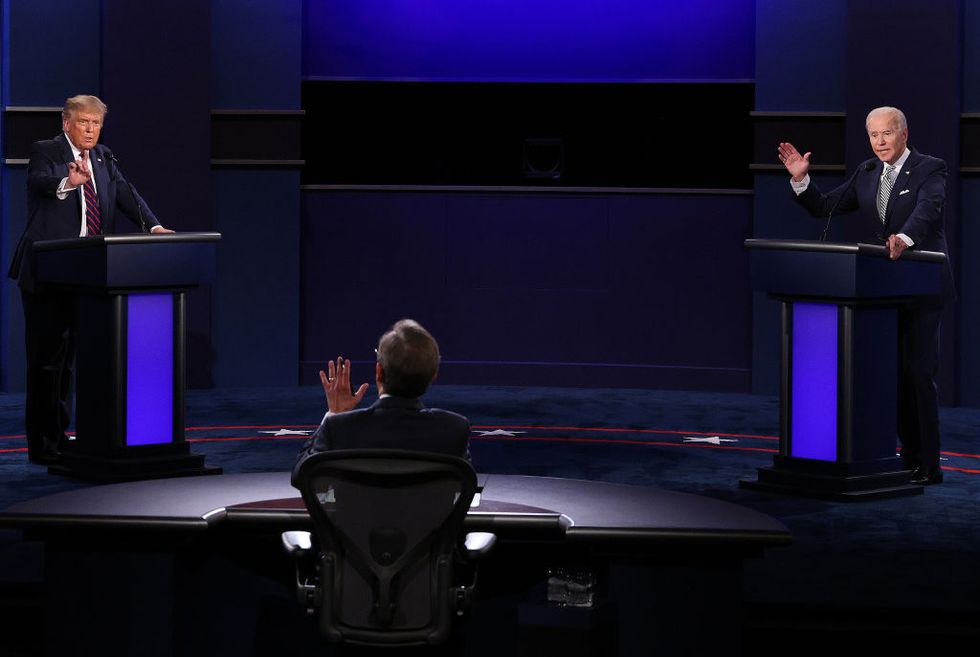 via: Getty
Both Trump and Biden seemed to be having a field day
throwing insults at one another,
calling each other out, and constantly interrupting each other.
The whole debate was certainly made personal...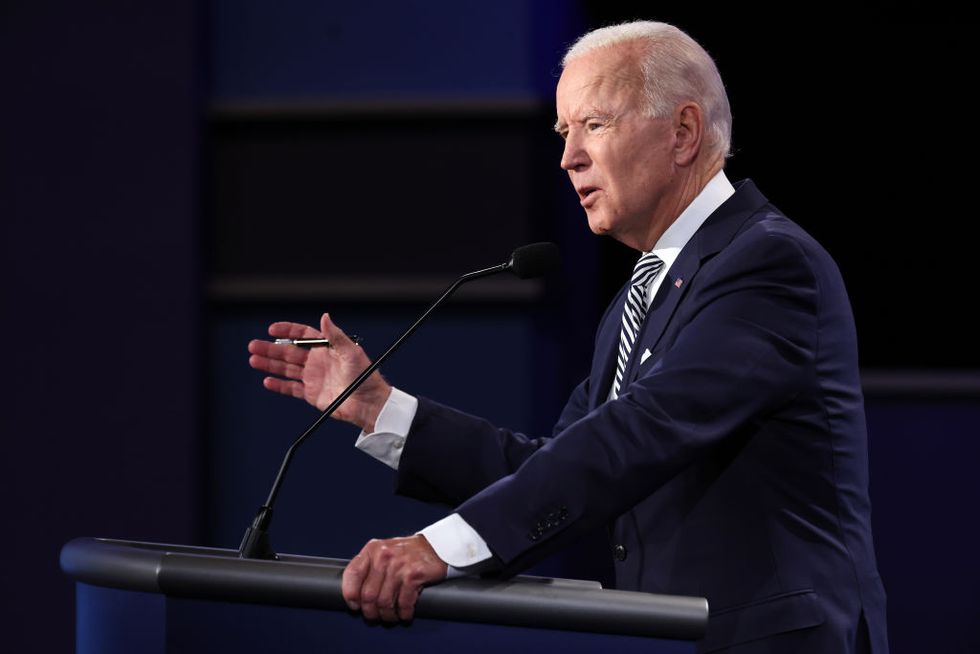 And it didn't leave a pleasant taste in the mouths of viewers who were, quite frankly, left feeling disgusted at what they had just witnessed.
It all felt very disorganized...
This debate is unfortunately between a steamroller with no operator & a Roomba that got stuck in a corner

— Aparna Nancherla (@Aparna Nancherla)1601428943.0
Leaving the people of America feeling nothing short of disheartened in the run-up to an election.
But Trump's presidential campaign continued to be hit rocks...
And things took an ultimate turn for the worst when at the start of October, the President and the First Lady, Melania, tested positive for COVID-19. Trump insisted that they immediately went into self-isolation together and that they felt fine, but after just a few days, he was hospitalized at Walter Reed National Military Centre.
Despite the huge worry surrounding Trump's health...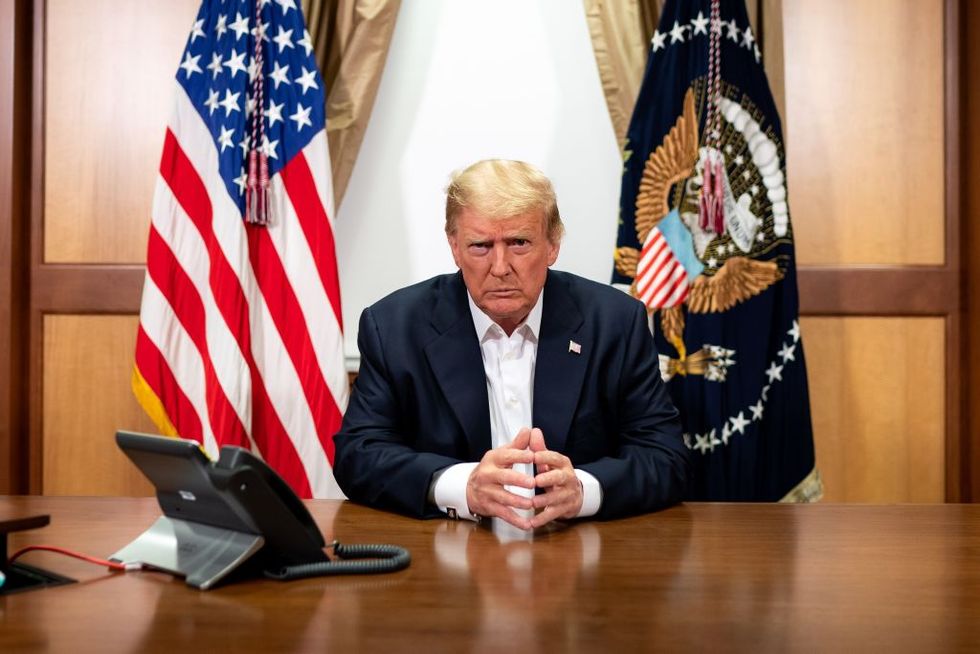 via: Getty
He was discharged just a few days later and insisted to the nation that all we need to do is to "learn to live with COVID", which was
very
concerning to hear.
In the days following the diagnosis', Trump continued to insist on how he was "feeling better than ever."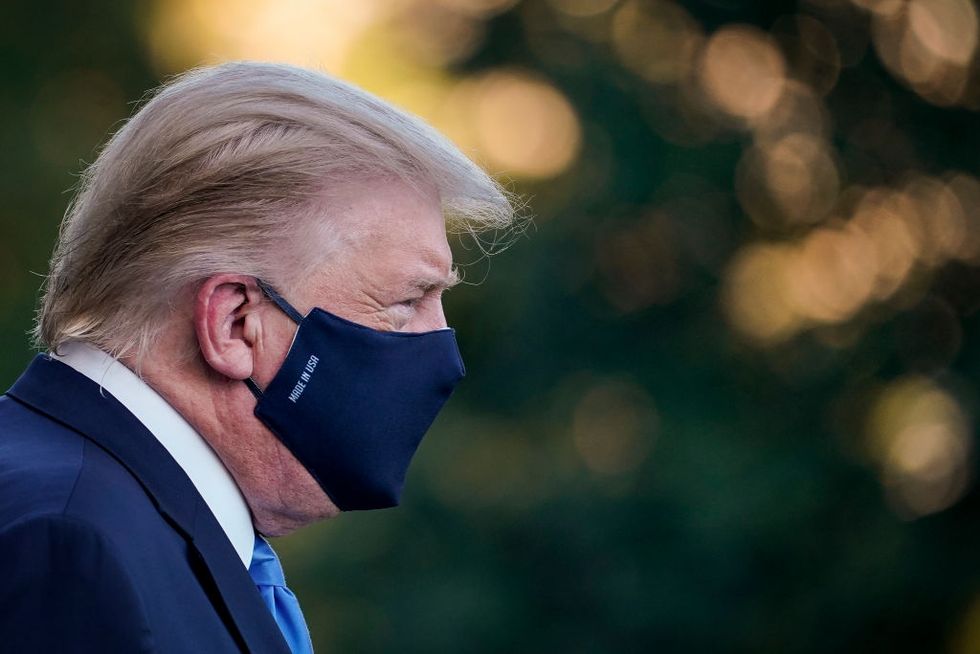 via: Getty
And, ever since, he has continued to throw his notorious rallies with gusto... And no social distancing, of course.
The scenes have been truly shocking.
The president has been flying all over the country and encouraging his supporters to gather in masses to greet him... which goes
against
every coronavirus precaution taken this year.
But does Trump care?
He certainly does not! The president has actually been
encouraging
his supporters to attend his rallies, and has even insisted that there is "nothing to worry about" with regards to the virus.
But now, there has been a new development that Trump definitely will care about...
via: Getty
Because, as you may have guessed, it involves an awful lot of his own campaign fund.
Wisconsin's Republican party has reported that Trump's campaign in the state took a huge hit from hackers during the last week.
The Wisconsin GOP disclosed that hackers targeted and stole a staggering $2.3 million from the organization's Trump reelection funds, the
Associated Press first reported
.
In a statement, GOP chairman, Andrew Hitt said:
"Cybercriminals, using a sophisticated phishing attack, stole funds intended for the re-election of President Trump, altered invoices, and committed wire fraud. These criminals exhibited a level of familiarity with state party operations at the end of the campaign to commit this crime."
The hackers worked at an alarmingly high level.
This included knowing enough about the Wisconsin Republican Party's partners to fake invoices from the companies, therefore sending the money to the hackers instead of the vendors.
But, for any Trump supporters reading this...
Don't worry just yet! Hitt said that while the party lost millions for its campaigning efforts, it still expected to run at "full capacity" to support Trump's reelection.
Trump's campaign continues...
Election day is November 3rd - don't forget to get your vote in!