Ever since they tied the knot last year, fans have been completely obsessed with Justin Bieber and Hailey Baldwin as a couple but recently, Jailey fans have been focused on something else altogether: Hailey's fingers.
Keep scrolling for all the details.
​Hailey Baldwin has been having a stressful week.
Because fans have been pointing out something strange… Her fingers. I know right, her fingers.

It's really has been a long ride in the public eye for Hailey due to her high-profile relationship…
Justin and Hailey first met as teenagers all the way back in 2009, but it wasn't until 2016 when rumors of their romance started to emerge.

It caught the media's attention because Justin had only just broken up with Selena Gomez, who he'd dated on and off since 2010.

According to the Daily Mail, Justin told Hailey at the time, "We're not going to be friends," meaning that he wanted to go official.

Justin was dealing with a lot in his career and personal life at the time, which had a negative impact on their relationship as well, the Daily Mail reported.

Justin added, "It's been so hard for me to trust people, I've struggled with the feeling that people are using me or aren't really there for me. One of the big things for me is trusting myself."

Hailey says he would even wear sunglasses in the house. At night. "I found myself doing things that I was so ashamed of, being super-promiscuous and stuff, and I think I used Xanax because I was so ashamed," Justin explained.

Luckily, Hailey stayed away from drugs, concerned she would follow her father's footsteps into cocaine addiction if she tried.

The first wedding happened last September 2018 at the New York City courthouse. And soon after, they talked to Vogue about their choice to stay celibate until marriage.

But they also shared that marriage is hard and it's not a "magical fantasy."

Especially since he's previously had "a legitimate problem with sex," he continued, referring to the time he was caught sneaking out of a brothel in 2013.

And he believes that God has rewarded him with Hailey.

"And I believe that God blessed me with Hailey as a result. There are perks. You get rewarded for good behavior."

"When I saw her last June, I just forgot how much I loved her and how much I missed her and how much of a positive impact she made on my life."

"She's trying to be this grown-up. I think we can be married and still have fun and enjoy our adolescence. That's something we're talking about."

"It's just that I'm fighting to do this the right way, to build a healthy relationship. I want people to know that." Her husband did have a few regrets along the way though. Read on to find out what.

Daily Mail says she felt homesick and missed her parents, even though she's been living on her own for many years now.

More than a year after their original exchanging of vows, the Biebers chose to have a full-blown celebration of their love.

The South Caroline resort is a luxe location ideal for 2 young stars to celebrate with their friends.

A flotilla of vehicles was needed to take the numerous guests to the nearby Montage Palmetto Bluff chapel.

The wedding party have also celebrated bachelor and bachelorette parties, alongside an extravagant rehearsal dinner.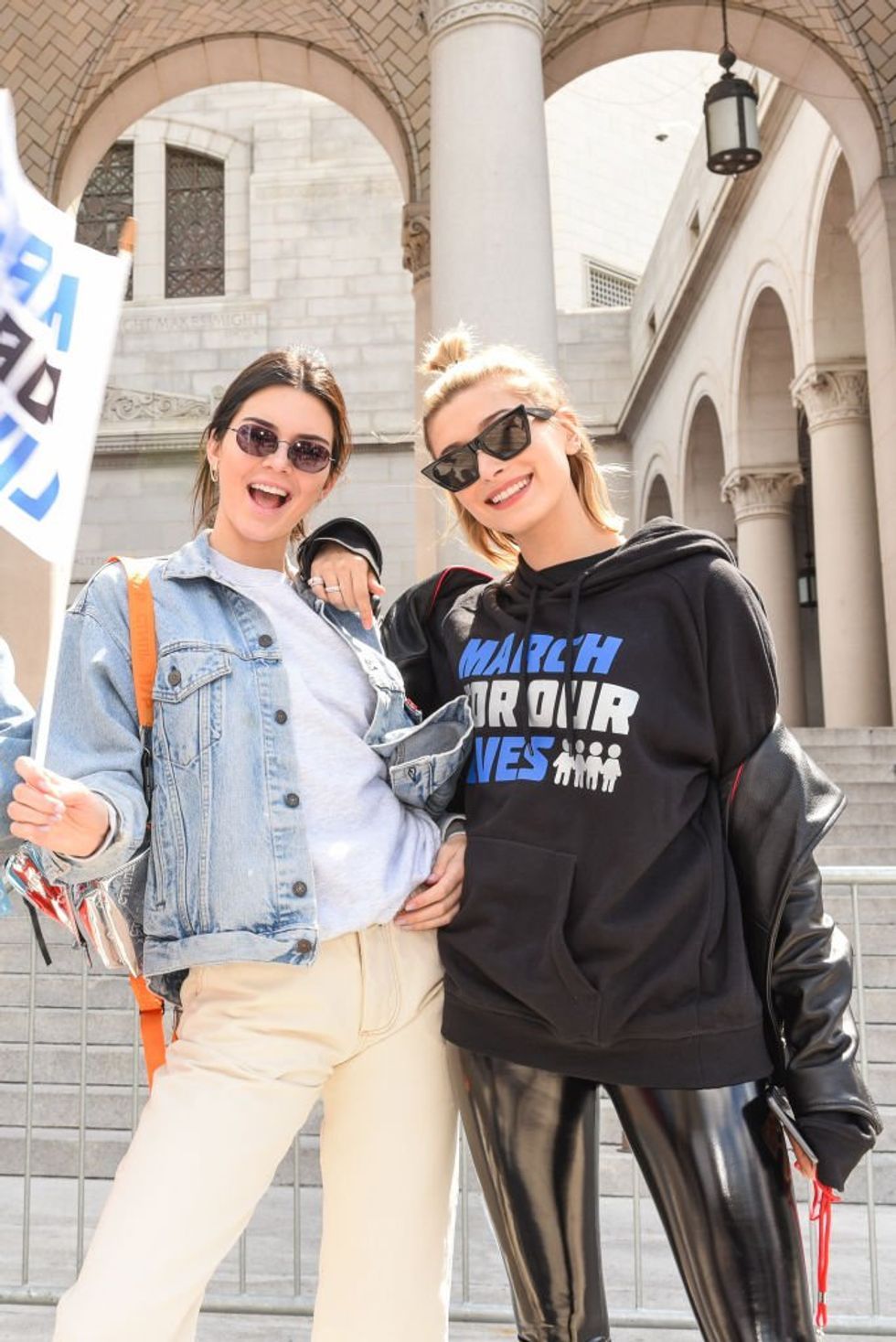 The likes of Ed Sheeran, Kendall and Kylie Jenner, Usher, and Jaden Smith were in attendance at the extravagant ceremony.

And now, years on from their fairytale wedding…
The Biebers couldn't be happier.

And their fans, couldn't either.
But recently, rather than focussing on their idols, they're too busy picking at something else: Haily's fingers.

The twenty-four-year-old has taken to Instagram to tell them to stop making fun of her fingers.
"Perhaps if she stopped photoshopping them, and going on about them herself, we'd forget about her witches fingers!" wrote one user.


It got so bad that she had to address it on her Instagram stories via this post: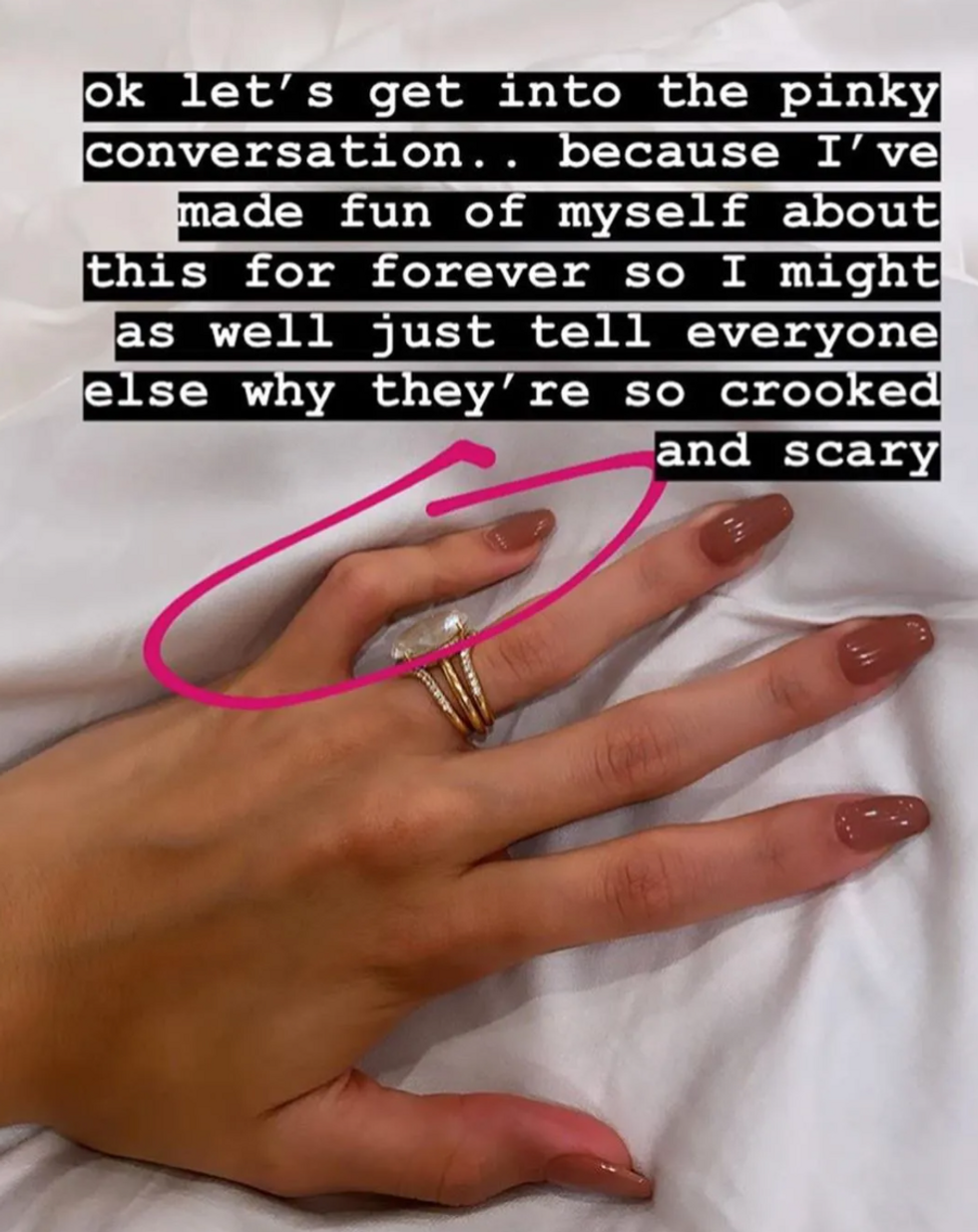 Big yikes! Her fingers don't look that weird, do they?