All too often white celebrities have gotten away with uttering racial slurs, not realizing the impact of their actions.
The Bachelorette star Hannah Brown is no exception, she has come under fire for saying the N-word on her Instagram Live, and her apology has left the internet furious.
Keep scrolling for the shocking video, and find out why Twitter users are so divided...
For all of you that aren't aware, this is Hannah Brown.
The Bachelorette.
Which is said to be the craziest season to date.
The franchise has been running for over a decade.
The popular reality TV show has seen some pretty intense moments. The Bachelor and The Bachelorette are supposed to be a place for people to find love, but things don't always go to plan...
Any show about love is bound to be filled with drama.
From Aaron Buerge dumping Helene Eksterowicz in a Starbucks to Mary Delgado reportedly punching Byron Velvick over a reunion spat, the show has bred some intense moments.
But Hannah's latest actions are far more problematic than anything you'd expect to see on the show...
Receiving serious backlash after nonchalantly saying the N-word.
ROCKSTAR by DaBaby.
People immediately called her out in the comments.

via: Twitter
"I was singing — I'm so sorry," she said, laughing.
Not exactly the heartfelt apology you'd expect.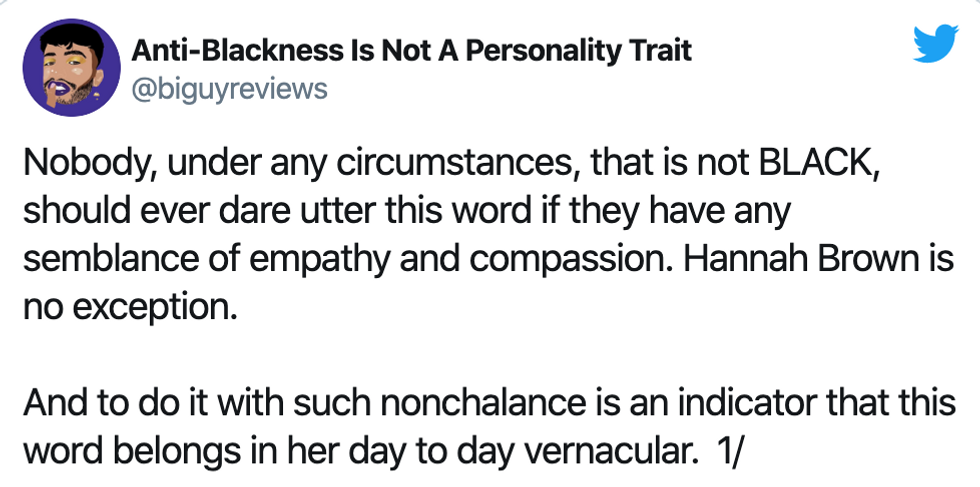 via: Twitter
Especially after saying something like that!
She continued to pass it off like it was nothing...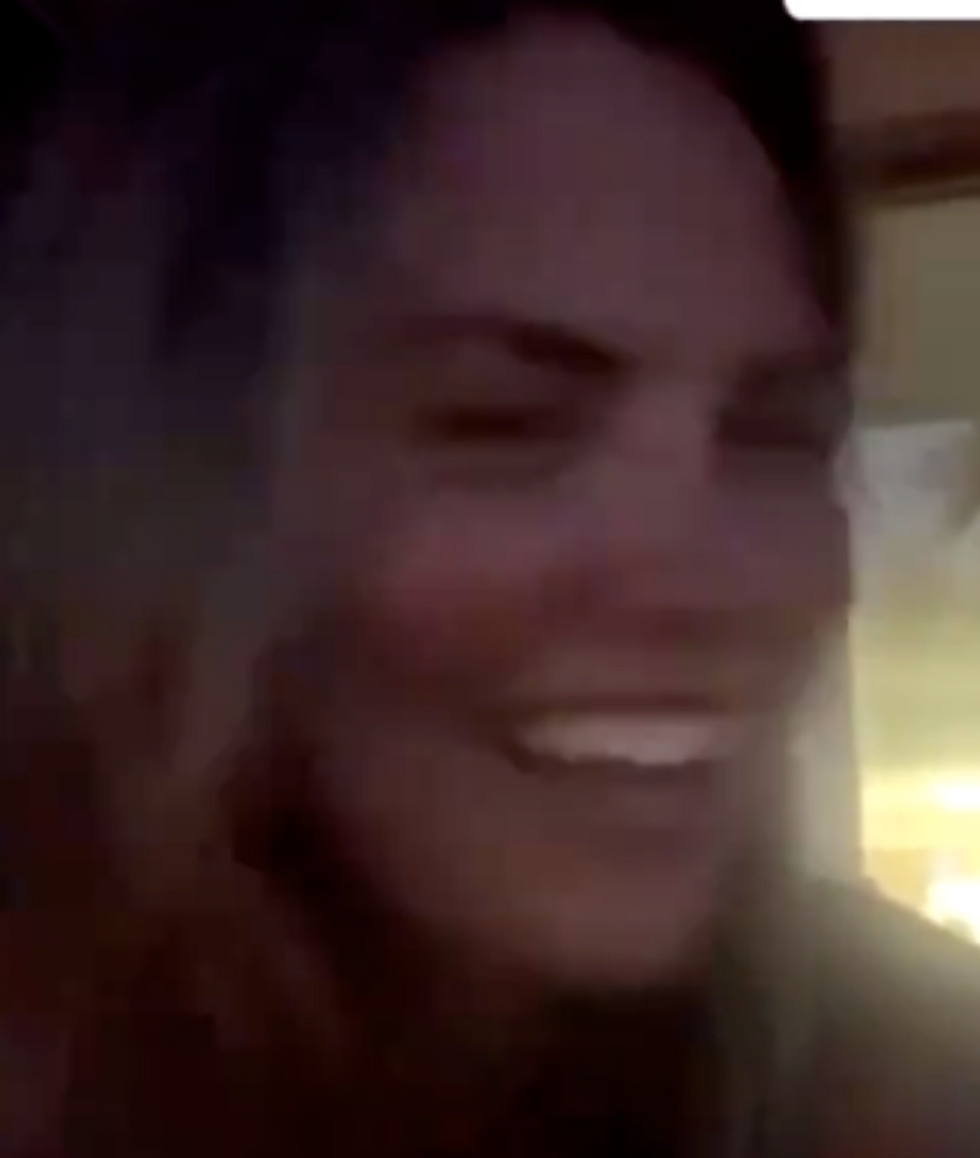 via: Twitter
"I did? I'm so sorry," she said, smiling.
At one point she even tried to lay the blame on her brother...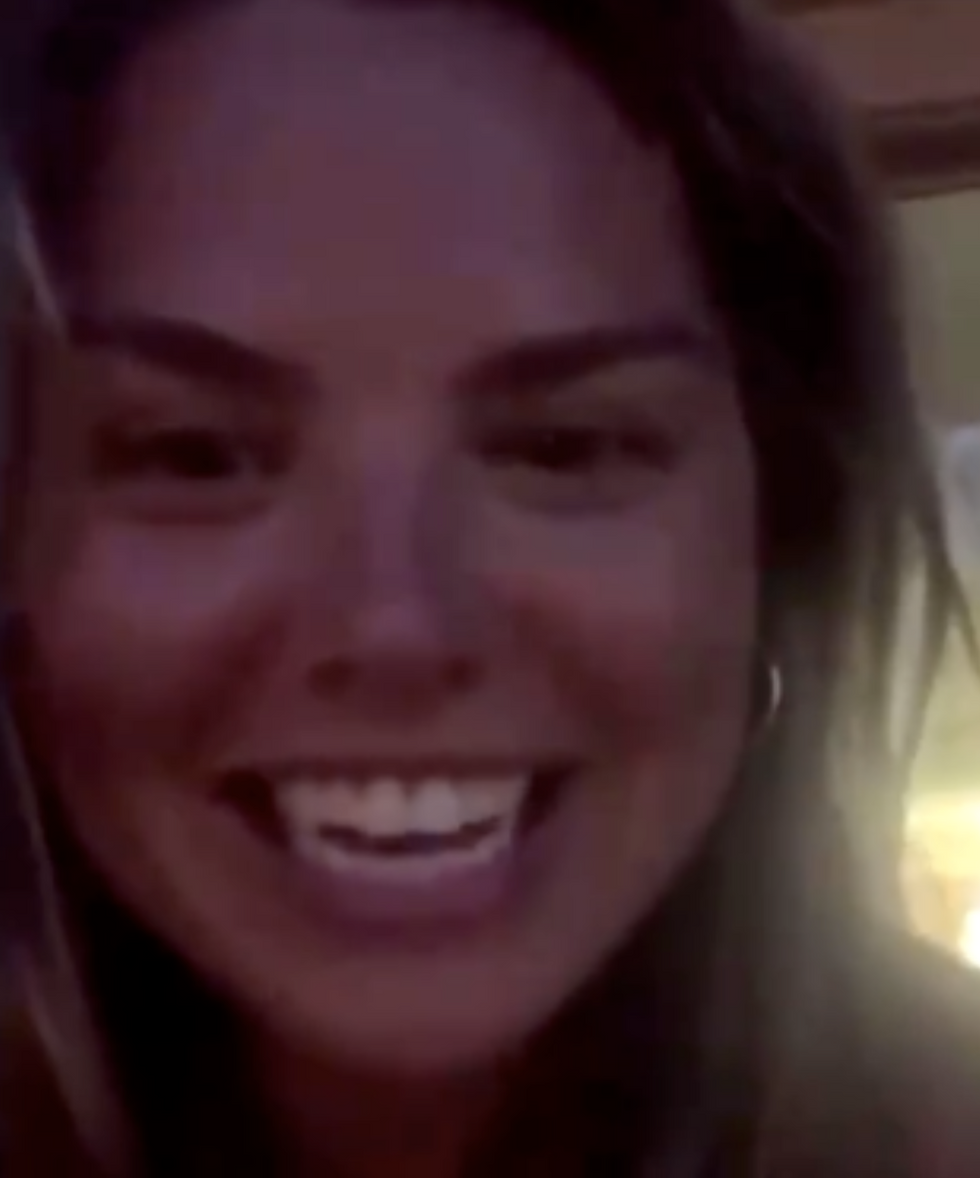 via: Twitter
"I don't think...Maybe it was Patrick [her brother]. Um, anyway..."
People were understandably upset by her meager apology.
@pastelhour @hannahbrown Her apology sounds like she's just got done bullying you and the guidance counselor is making her say sorry...

— BLM | ACAB (@BLM | ACAB)1589774314.0
Clearly showing no remorse for her actions.
Twitter users were laying it on thick.
Hannah Brown's the kind of white woman to get married on a plantation. She dropping the N word with the hard -ER in… https://t.co/EtruvsxkTX

— andie. (@andie.)1589721658.0
They wanted to call Hannah out for what she said.
Surprisingly, some users came to Hannah's defense.
yes this is about hannah brown saying the N word and then half apologizing and hundreds of white people saying "its… https://t.co/OodZDW3eMR

— madeline (@madeline)1589745152.0
Despite her ignorant comment.
Sadly, some didn't realize the severity of her actions.
@AreRadical @hannahbrown you're an idiot.

— ✨ tired ✨ (@✨ tired ✨)1589733115.0
Thinking that it was just a mistake.
Clearly, some people don't understand the connotations this word holds.
And why it shouldn't just be shrugged off as an accident.
Other Twitter users thought she did it deliberately.
@pastelhour @hannahbrown Whoa, you can tell she knew it was wrong but did it anyway...

— Tomiwa. (@Tomiwa.)1589775756.0
That she didn't care if it was wrong.
One thing's for sure...
The whole ordeal left Twitter completely divided.
She even avoided the F-bomb but continued with the racial slur.
Which lead people to believe she knew what she was doing.
Hannah has since shared an apology...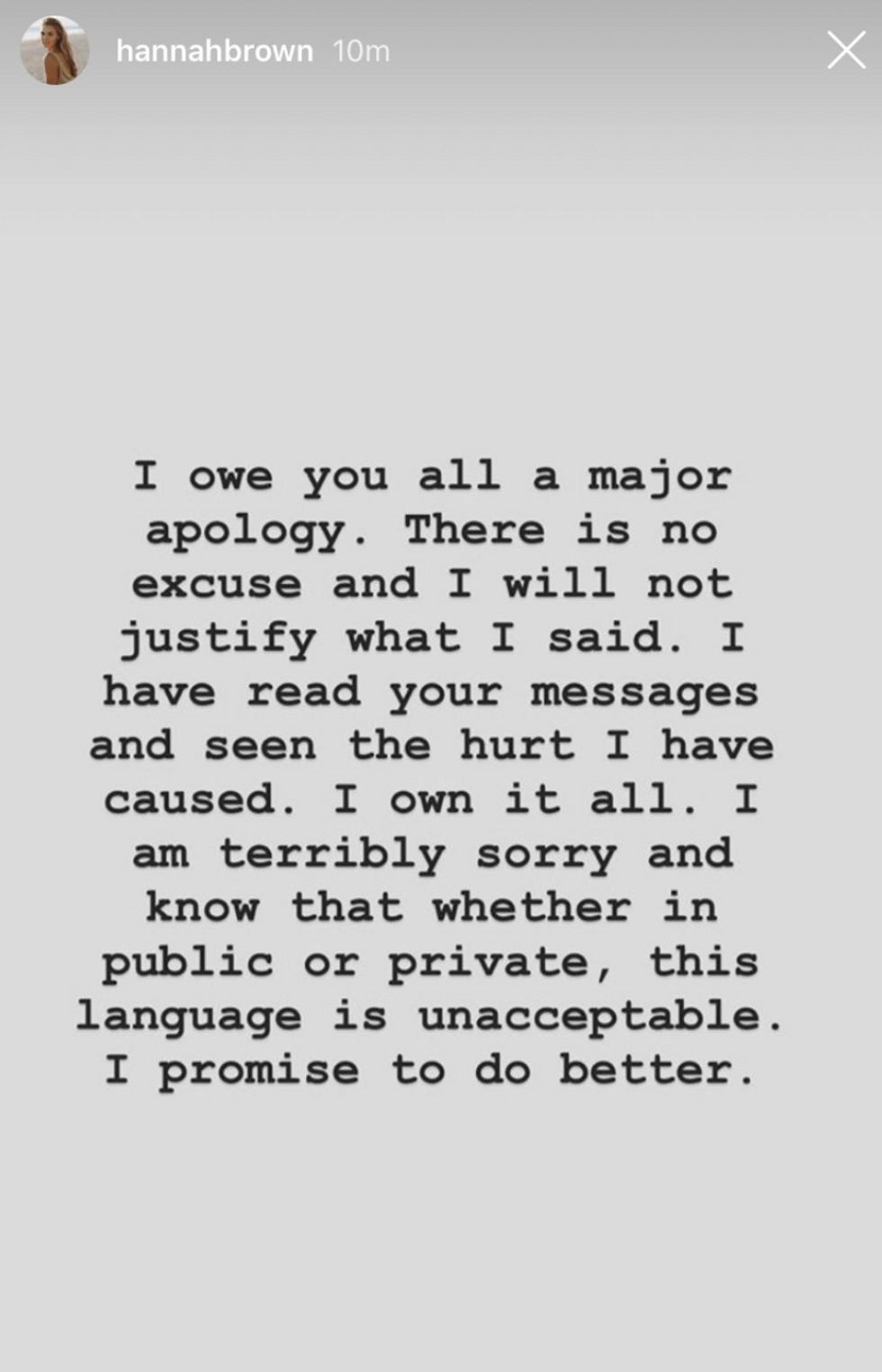 via: Twitter
But some feel it's too little too late. Take a look at the video that's left people shocked below...
As a warning, this video may be difficult for some to watch...
.@hannahbrown singing the n word. This is deplorable and while it isn't my apology, the fact that you would giggle… https://t.co/V0aBM02pVr

— ✨ tired ✨ (@✨ tired ✨)1589715523.0
Racial slurs of any kind just aren't acceptable, it's
so
important to learn that this word has a history and a deep-seated meaning within the black community that should never be thrown around. Keep scrolling to find out why Bryan Adams has been accused of racism...