Jamaican hurdler Hansle Parchment won gold at the men's 110-meter hurdles final at the2020 Tokyo Olympics in what has been described as a major upset.
The thirty-one-year-old from St. Thomas Parish faced off against his main contender, Team USA's Grant Holloway, and managed to snag the gold medal, leaving Holloway with the silver. However, none of that would have been possible if it wasn't for the random stranger that offered to give him some cash after he got lost on the way to the biggest race of his career.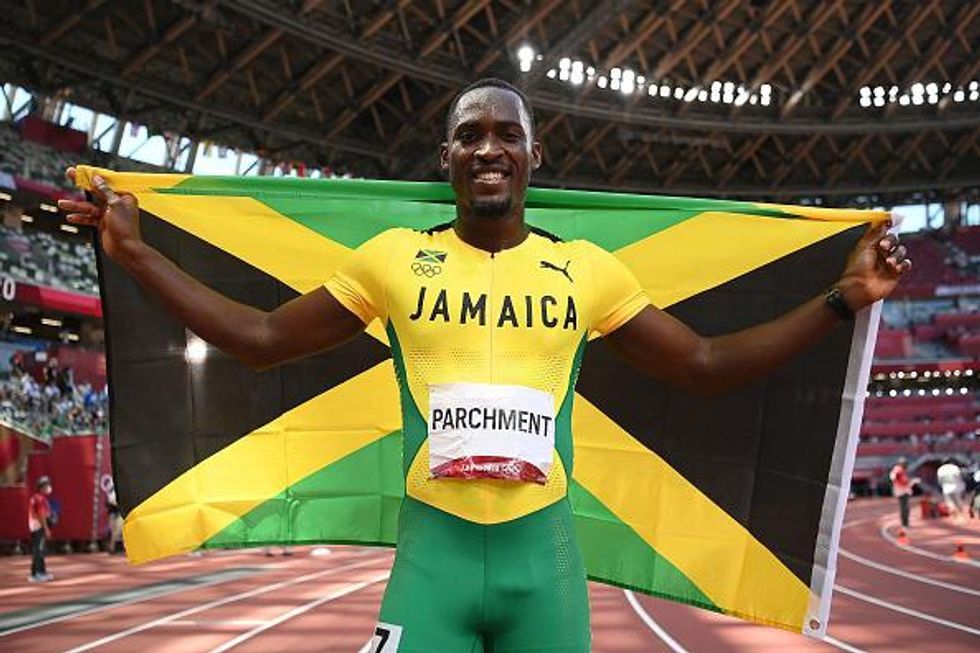 The hurdler had taken the wrong bus on the day of the final and found himself at an aquatics center rather than the track just moments before the race. That's when Tijana Stojkovic, an Olympic committee volunteer stepped in to help. She gave Parchment some cash so he could take a taxi directly to the stadium. And lucky for them both, he won his race and earned himself one of the biggest accolades in sports.

After he celebrated his win, he decided to track down Stojkovic so he could thank her for her help, because of course, without her, he would have never made it on time. Just 2 days after the race, the gold medalist posted a video to Twitter, a video which was later retweeted by Andrew Holness, the Jamaican Prime Minister, and it shows him finding Stojkovic at a bus stop, saying she was "instrumental in getting [him] to the final that day" before handing her his gold medal. Yes, that's right. He handed her his gold medal.
"That's just because you helped me," he said.

He then gave her some more gifts including a Team Jamaica shirt as well as money for her cab back home.
According to the Jamaican publication, The Gleaner, Stojkovic has since invited to the country by the Jamaican government so they can express their thanks for her kindness in person but it has yet to be confirmed if she has accepted their offer.

This is a pairing that we're living for, but more than that, it shows just how powerful a small act of kindness can be. Remember that.