The guys over at Hard Rock have well and truly outdone themselves this week with the dramatic reveal of their latest hotel... Which is remarkably in the exact shape of a guitar.
Flordia's skyline now has a gigantic glass guitar in the mix, a truly revolutionary piece of architecture. It stands at 45o feet high, and cost the company an eye-watering $1.5 billion to design and make a reality.
Keep scrolling to read all the details surrounding the latest Hard Rock addition, which has an array of impressive and somewhat over-the-top features... It wouldn't be rock 'n' roll otherwise, would it?
The Hard Rock Cafe is any music fan's dream come true.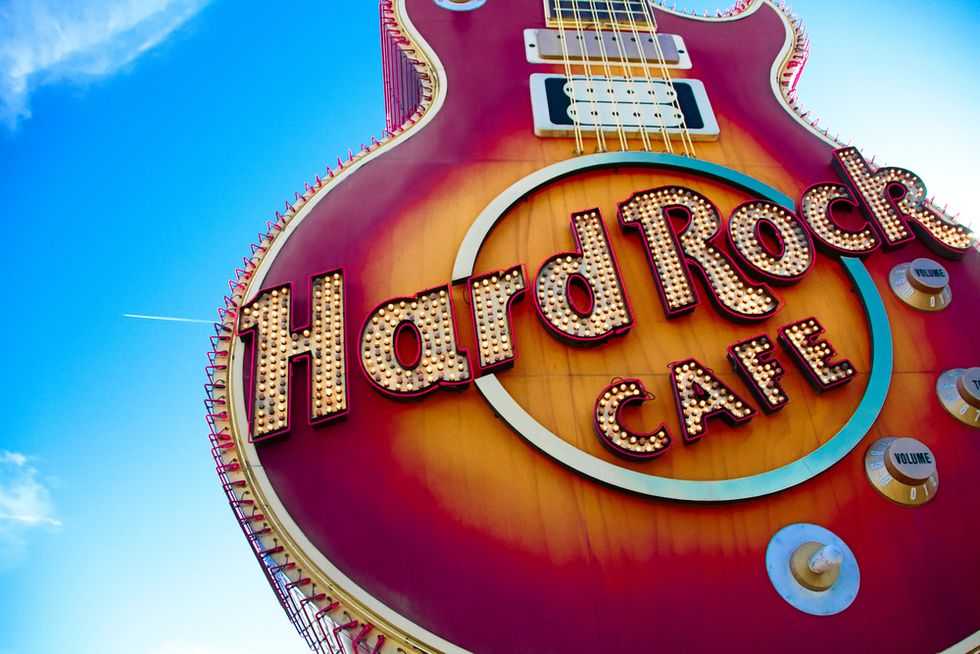 via: Shutterstock
With venues spanning across seventy-five different countries, including more than 180 cafes, and twenty-four hotels,
rock music fans
all across the world are truly spoilt for choice.
Their venues each follow a strict theme...
And that's good old fashioned rock 'n' roll.
Every Hard Rock Cafe is dedicated to a variety of famous musicians...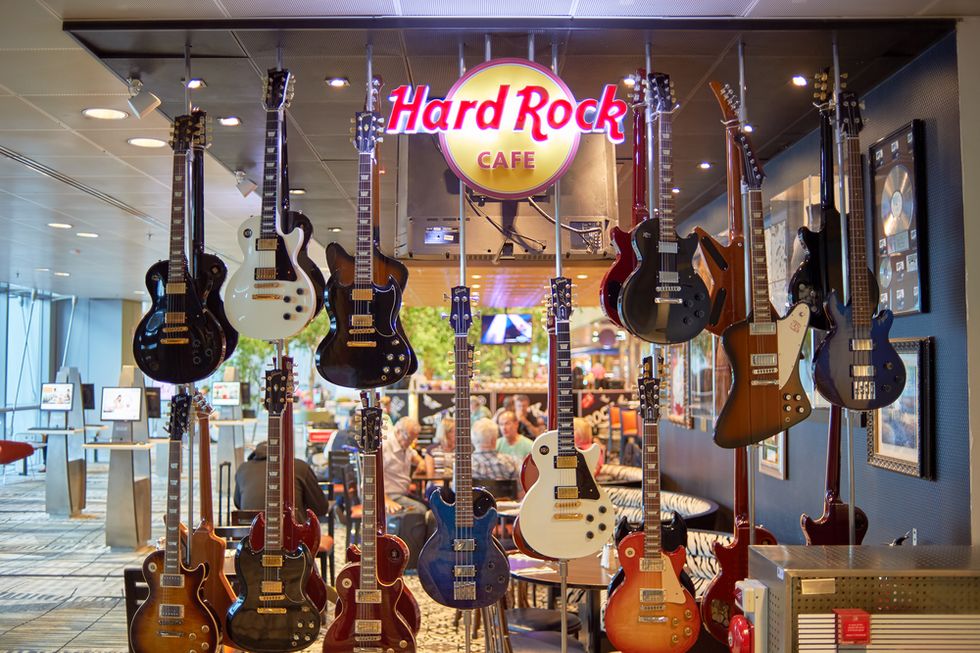 via: Shutterstock
And features memorabilia such as authentic on-stage outfits, iconic stage props, and musical instruments.
So, quite inevitably...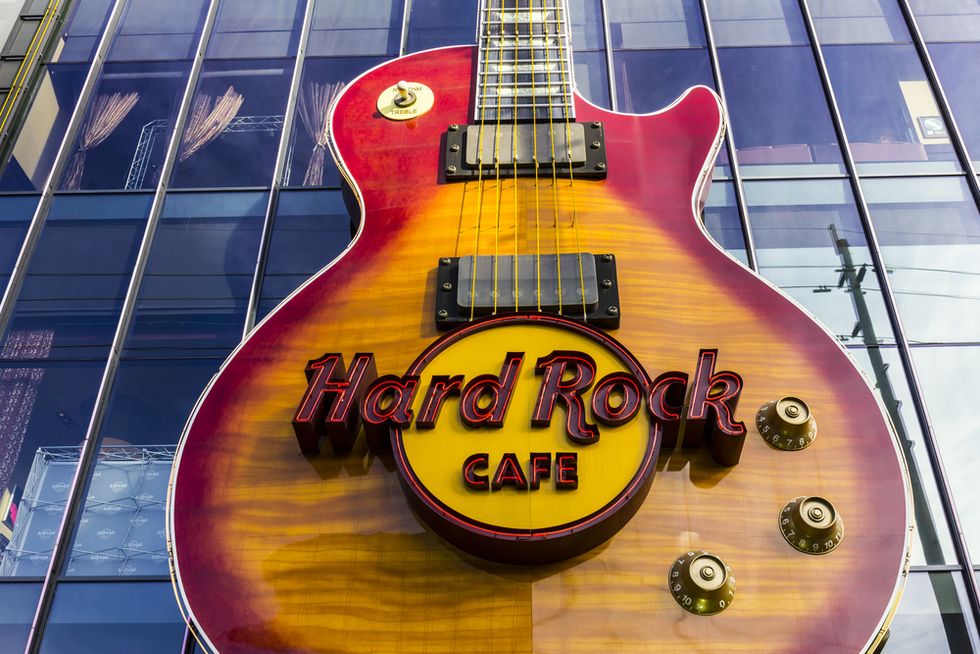 via: Shutterstock
The electric guitar has become the iconic symbol of The Hard Rock Cafe over the years.
Yet, despite the overwhelming abundance of guitars littered around their venues...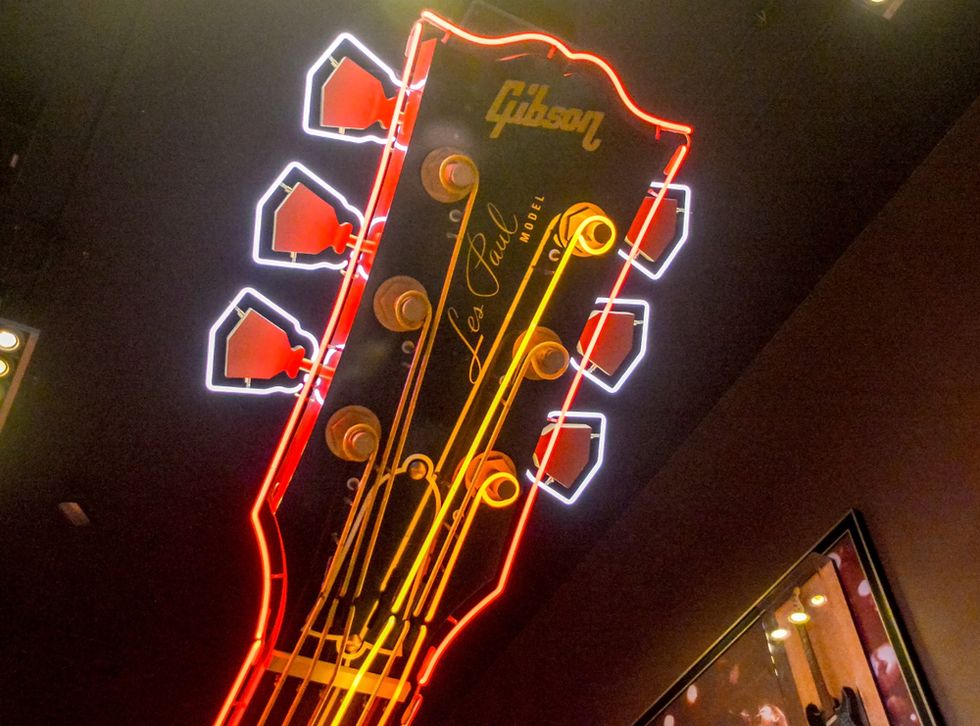 via: Shutterstock
There has never been a Hard Rock venue that's actually a guitar... Or shaped around one, at least.
Until now.
Because we've all dreamed of staying inside a giant electric guitar, haven't we?
This dream can now become a reality.
Because the guys (and mainly the incredibly talented architects) at Hard Rock have pulled out all the stops by building a guitar-shaped hotel. Now that's what you call rock 'n' roll.
It is the world's first-ever guitar Hotel.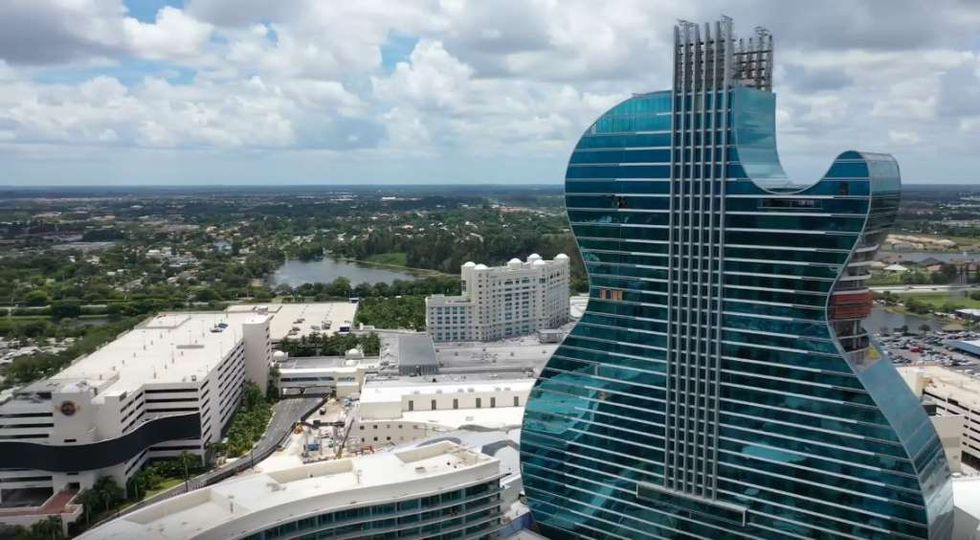 via: 7 News Miami
This incredible piece of architecture has come as a part of the $1.5 billion expansion at Seminole Hard Rock Hotel & Casino Hollywood,
Florida
.
The hotel has completely redefined Florida's skyline.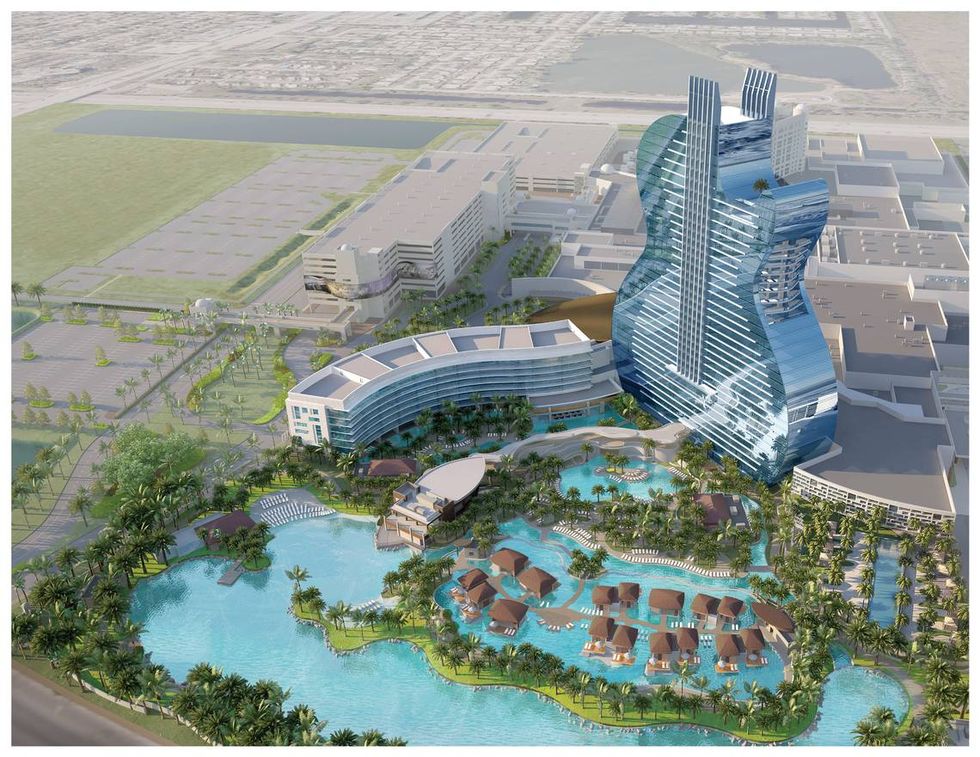 via: Hard Rock
The building has been designed to resemble back-t0-back Gibson Les Paul style electric guitars... Minus the fretboards, of course.
The hotel has been in the woodworks for quite some time...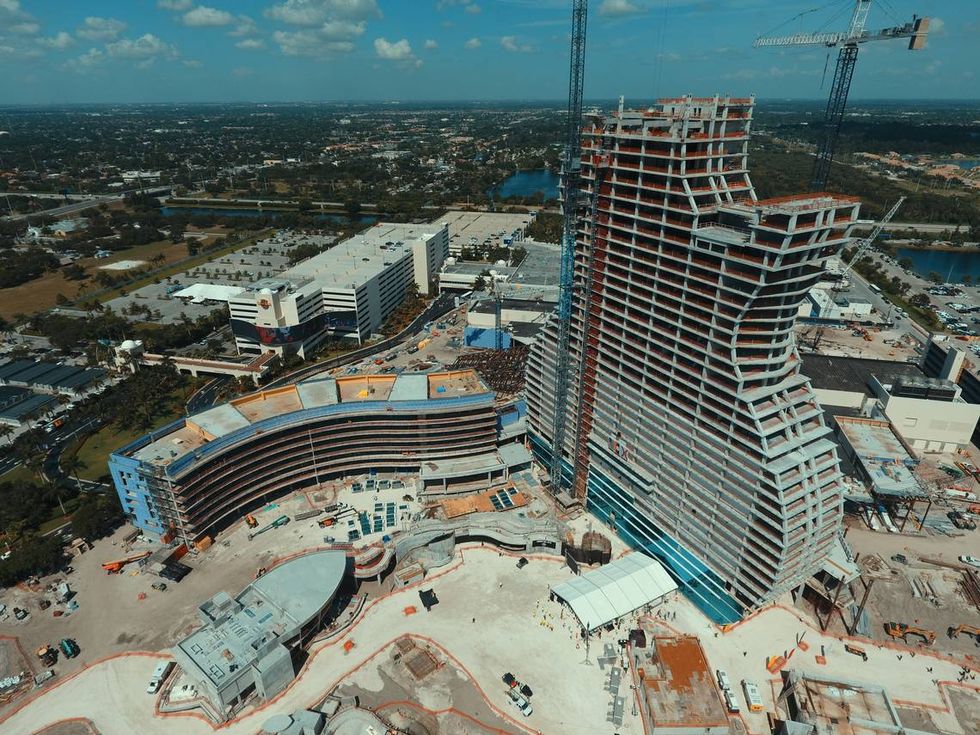 via: Hard Rock
"The idea has actually been floating around since late 2006,"
said
James Allen, CEO of Seminole Gaming and chairman of Hard Rock International, in June last year. "People tell me, 'You're a little crazy to build a hotel in the shape of a guitar.'"
And, architecturally, the building is an innovation.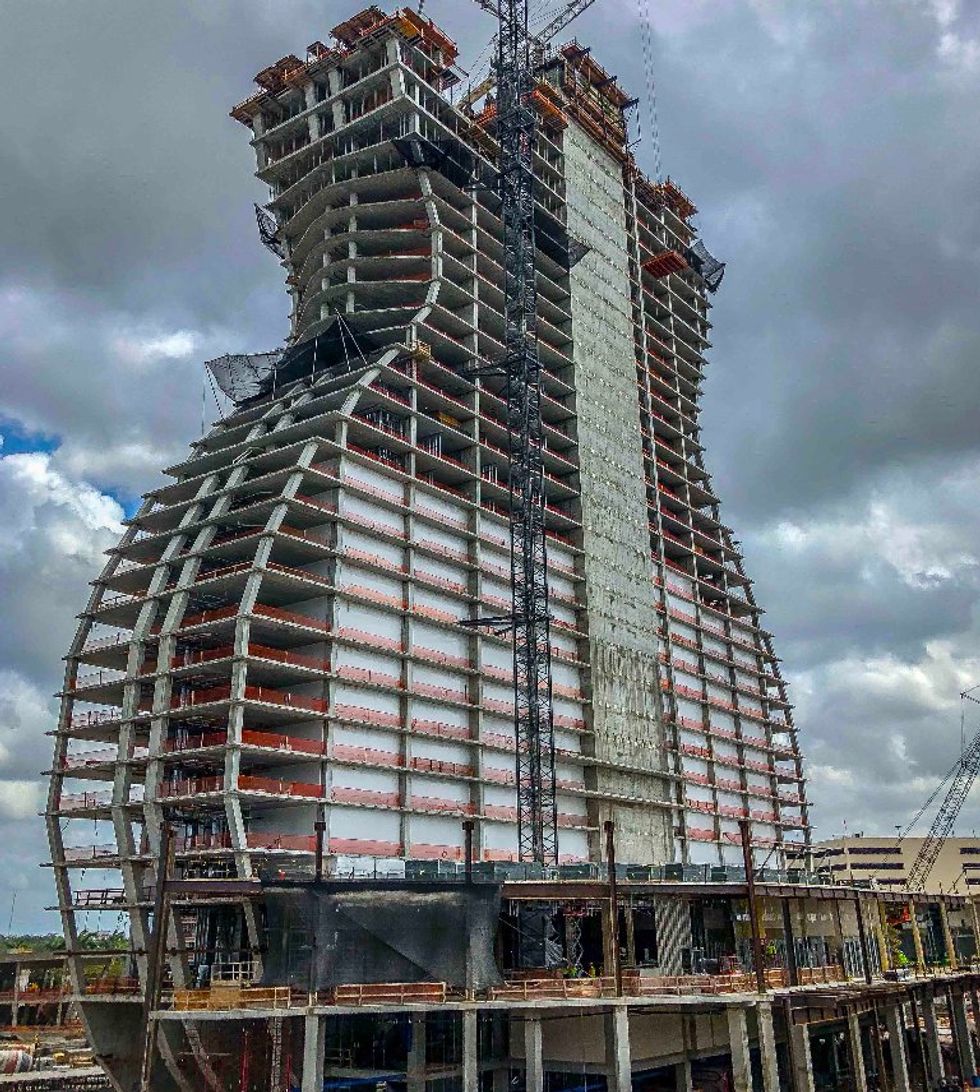 "It will be the first building in the world that's truly to scale designed as an authentic guitar," Allen
told
 the 
Sun Sentinal
back in 2017. "So it's not just an exterior facade, the curving of the building will be identical to an authentic guitar."
But there's no such thing as too crazy a dream in the world of rock 'n' roll.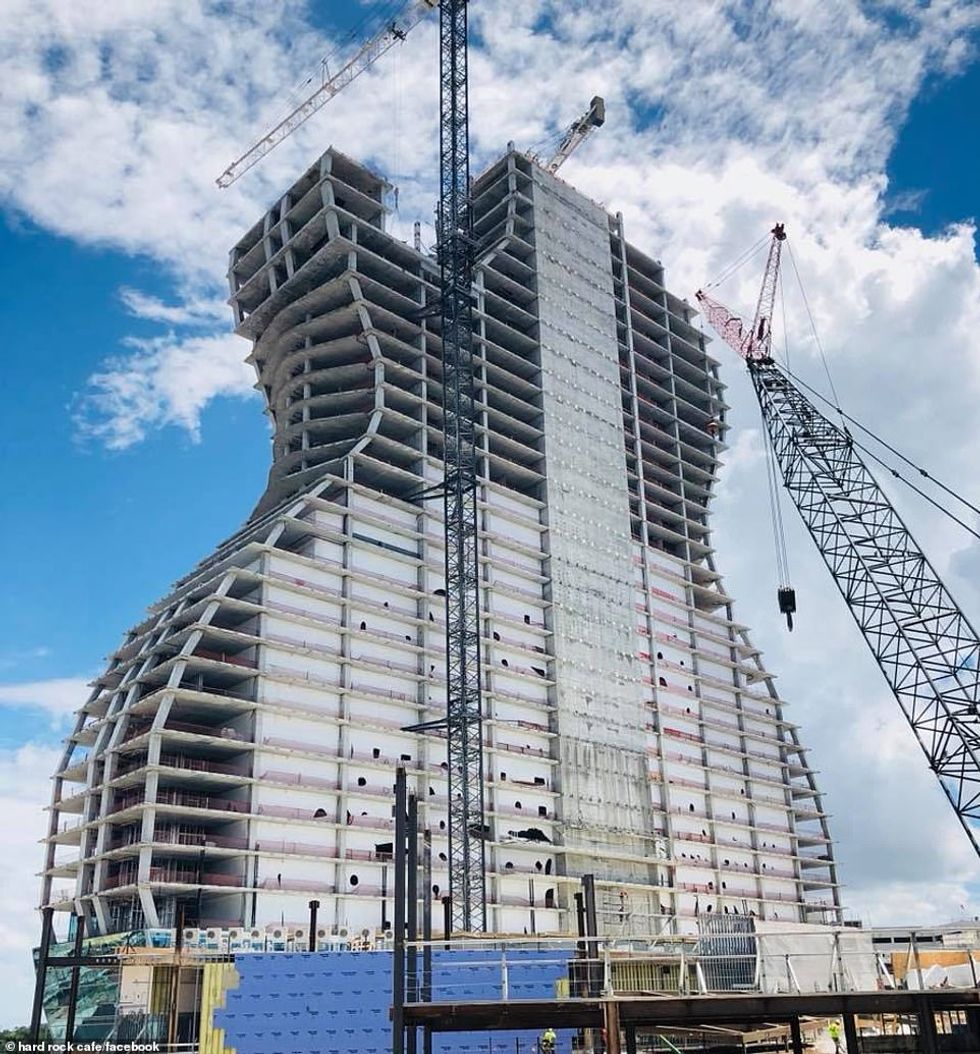 Because, as of 2017, Allen's wild idea became a reality when the construction of his Guitar Hotel began.
However, it wasn't a cheap venture.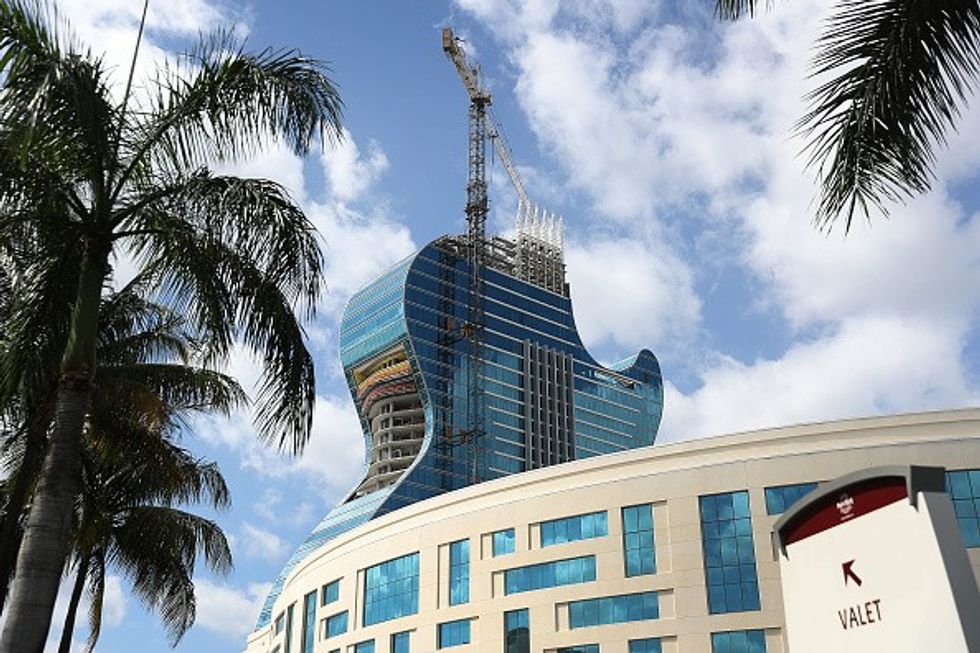 The luxurious hotel was the centerpiece of a $1.5 billion complex being built at the tribe's flagship Hollywood property, a project that also included a larger casino and a new entertainment venue.
And now, the hotel is finally ready for its first guests.
The gigantic glass plated venue is officially set to open this week... And is fully booked for at least the next 2 weeks. Obviously.
The finished product stands in at a nauseating 450ft in height...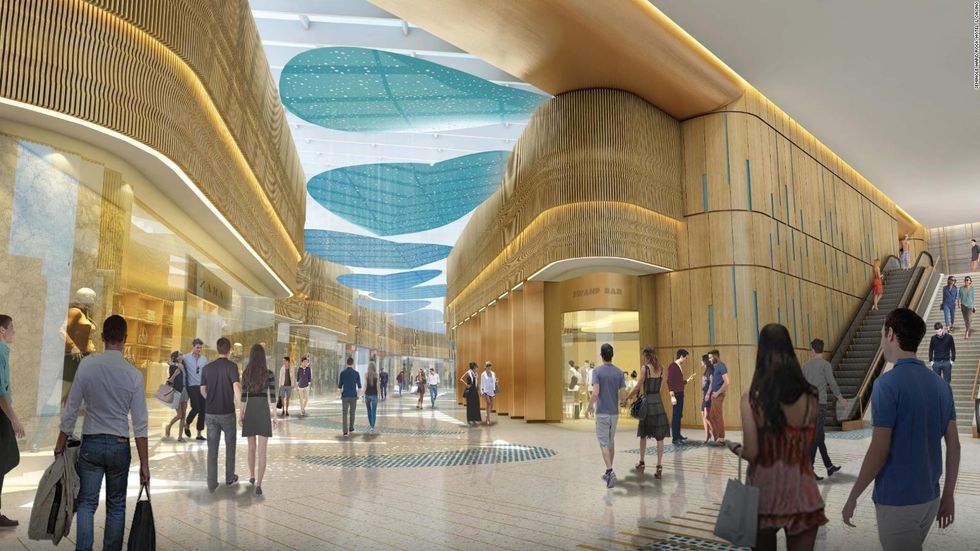 And features 638 rooms spread out across thirty-six floors. But, one of the main features of the guitar shape is the LED-powered guitar string lighting, which will light up the hotel every night.
Oh, and that's not all.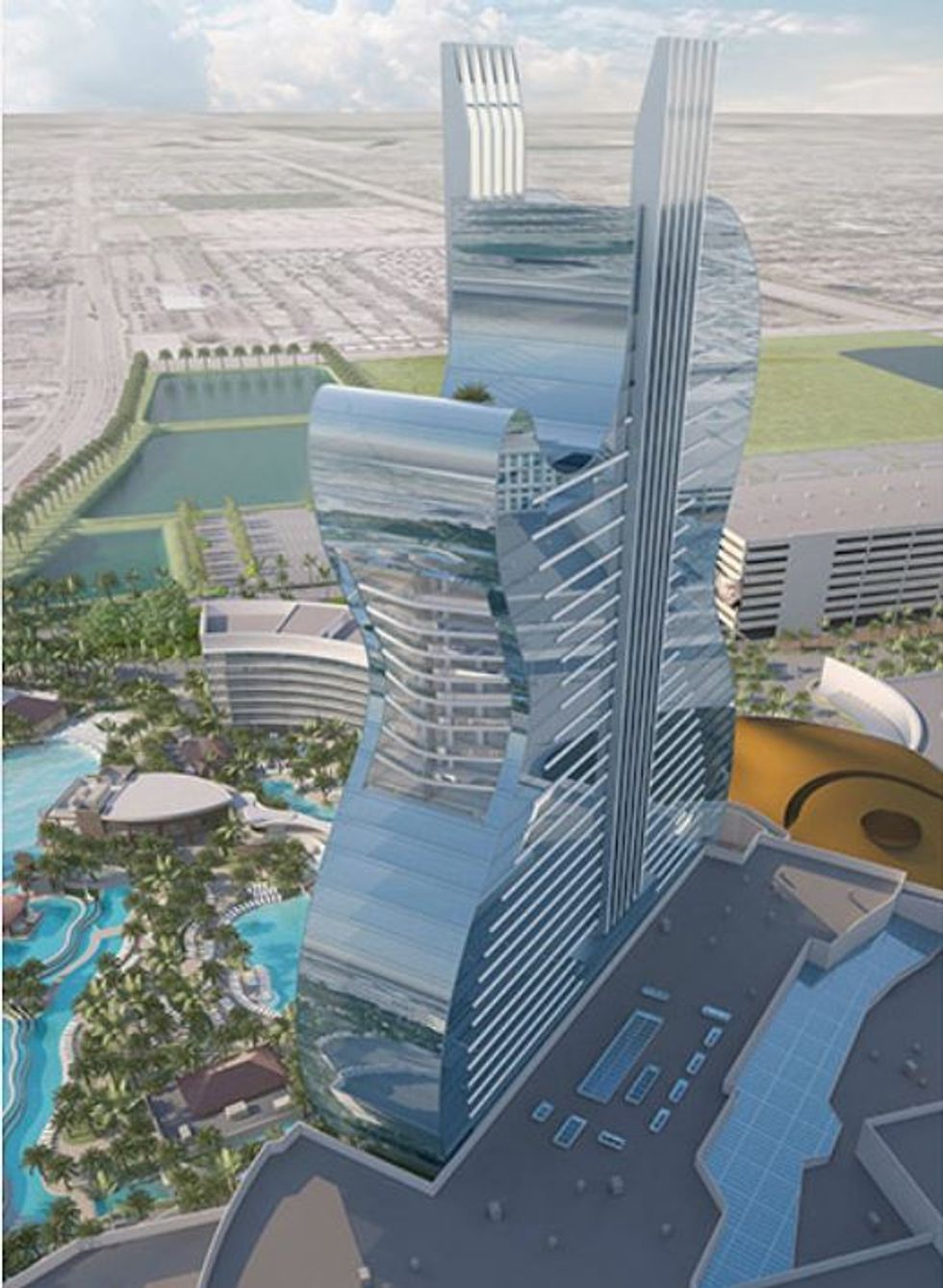 There are also an additional 168 rooms in the pool tower overlooking a private cabana area.
There are also a number of other attractions...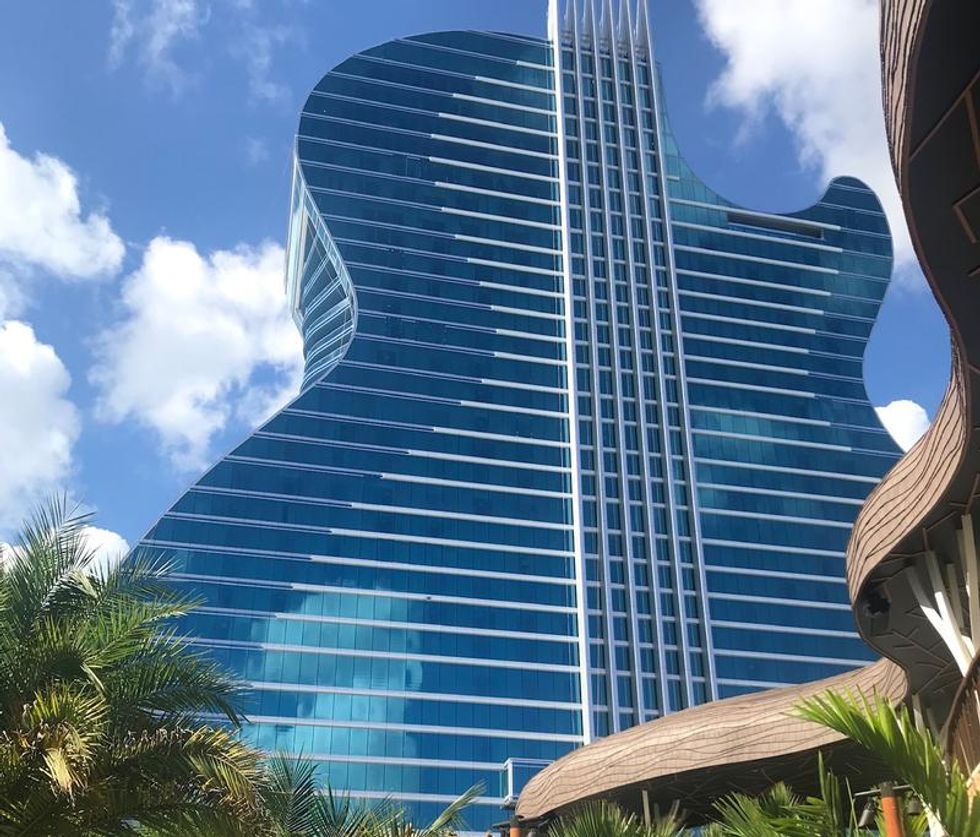 Yeah, this is much more than just a Guitar Hotel. The hotel features a swimming pool the size of 9 football pitches, a lazy river, and a paddleboat lake, and thirty bars, lounges, and restaurants.
And there's a casino...
Just in case you feel like you haven't spent enough money. There are 3,000 new slot machines, 193 table games, and a forty-six-table poker room, which all accounts for a thirty percent expansion of the complex's original casino.
And, of course, the hotel stands as a gig venue, too.
It wouldn't be a Hard Rock venue if it couldn't host mind-blowing gigs, would it? The website explains, "The new venue will host state-of-the-art technical capabilities that will support A-list celebrity performances as well as award shows, sporting events, and nationally televised programs."
"The venue will be a stand-out option for entertainers and tours across the country as well as drawing internationally acclaimed acts."
The venue will host around 100 gigs each year and has a capacity of 7,000.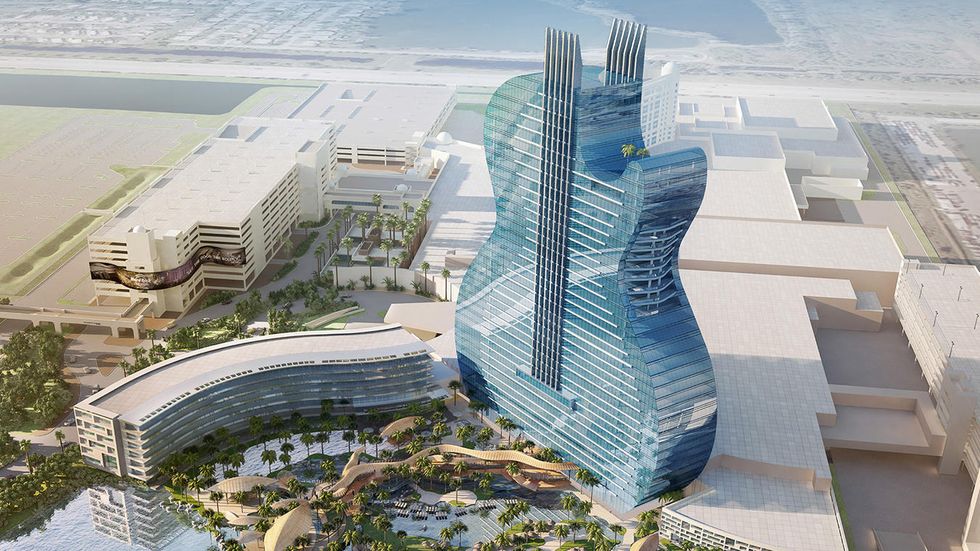 And, to kick off the festivities in true Hard Rock style, the hotel will be officially opened this week with a grand performance by Maroon 5. So, if you love guitars, love rock 'n' roll... Oh, and have a lot of spare cash, this hotel could definitely be the place for you!