The last year has been a complete whirlwind for Prince Harry and Meghan Markle.
Ever since Meghan joined the royal family, she has been the victim of the vicious media and the couple has been driven to resign from senior royal duties.
It has been a chaotic few months, and now, further news has emerged of a painful encounter between the royal couple and Prince William and Kate Middleton...
They're the most famous family in the world ...
So, like in any family, there are bound to be some feuds, right?
With a whole bunch of big personalities ...
Sometimes, a clash is inevitable.
But the latest to hit headlines?
Well, it sounds pretty awkward - to say the least!
It involves one big old birthday party.
And a rather famous photo where all looks rosy.
But, behind the scenes?
Well, apparently disagreements between Harry, Wills, Meghan, and Kate caused the whole thing to be a nightmare.
Meghan Markle has revolutionized the royal family.
Since she started dating Prince Harry back in 2016, the world has become
completely obsessed
with the former actress.
The couple wed in May 2018...
Meghan became the Duchess of Sussex, making her the first mixed-race American woman to join the royal family.
The Duke and Duchess of Sussex have worked tirelessly together to fulfill their royal duties...
Since the wedding, Meghan has taken part in many royal tours and visits all around the world. And having her first child, Archie Harrison Mountbatten-Windsor hasn't stopped her from fulfilling her duties.
Naturally, the world fell in love with the new Duchess...
Her beautiful looks and elegant demeanor captured hearts all around the world, and her work for feminism and women's charities has set an excellent example within the royal family.
Cracks began to show early, however...
Meghan was quickly criticized upon her entrance into the royal family, and not all complaints were because she "wasn't royal enough." A family feud with her father, Thomas Markle, was quickly made
very public
and, when he didn't attend the wedding, the heat was turned onto Meghan.
Sources claimed that Meghan has cut all ties with her dad...
Sources
said that "it's a terribly sad situation but Meghan has made the very difficult decision that she doesn't have an active relationship with her father anymore." "It's obviously heartbreaking for her but she has to protect herself, her husband and her son."
Meghan was also branded a "diva" since she became royalty.
Reports came through that Meghan was extremely high-maintenance in the palace and servers who worked for her had reportedly even quit their jobs due to her behavior. Of course, none of these reports are reliable, but they certainly made their way through newspapers around the world.
And, of course, there were reports of her supposed feuds with Kate Middleton...
It was
reported
that Meghan left Kate "in tears" after a strict bridesmaid fitting for Princess Charlotte. But, despite many claims that the sisters-in-law are actually very close, tabloids in both the U.K and the U.S. like to state otherwise, saying that Kate is "fed up" of Meghan's high-maintenance attitude.
Even the Duke and Duchess' habit of flying in private jets caused a stir in the media...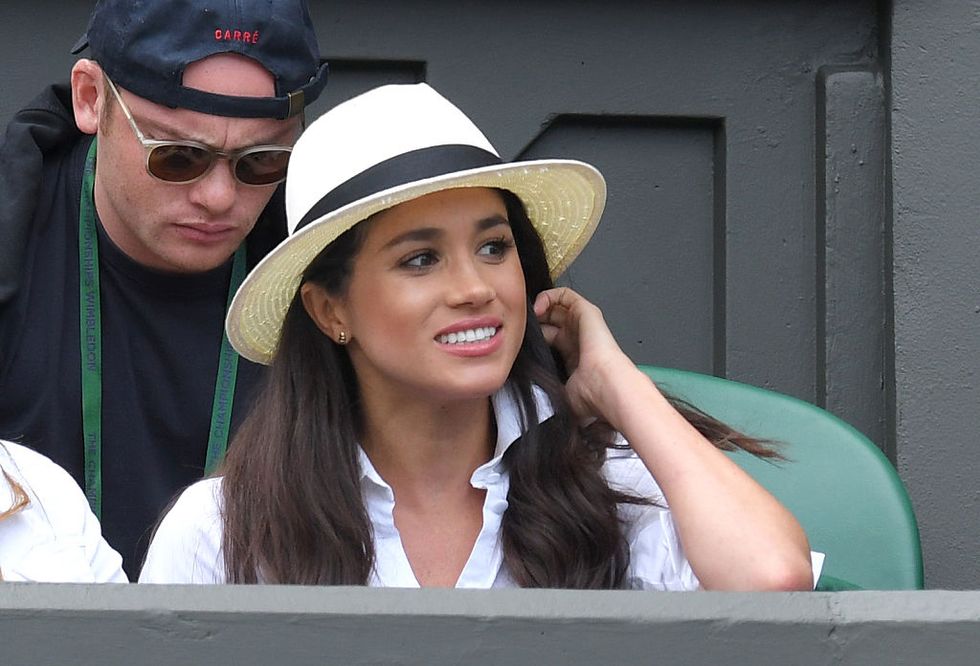 Amid current conversations about climate change, many people have noticed that the couple often use a private jet to fly from one part of England to the other, an extremely wasteful method of travel that will ultimately damage the environment. But, of course, Meghan was the one who faced most of the heat for this. The couple also recently made £2.4 million refurbishments to their Windsor home, Frogmore Cottage, which British taxpayers
were not
happy about - this was obviously all Meghan's fault too.
Meghan's parenting style was also criticized...
She was repeatedly mom-shamed after paparazzi snaps emerged of her "awkwardly" holding baby Archie - a struggle that any new mom can
totally relate
to. Shaming a new parent is completely uncalled for, and this made it very obvious that the press were desperate to stir hate.
Meghan's eventful life was something that the papers simply loved to pick apart...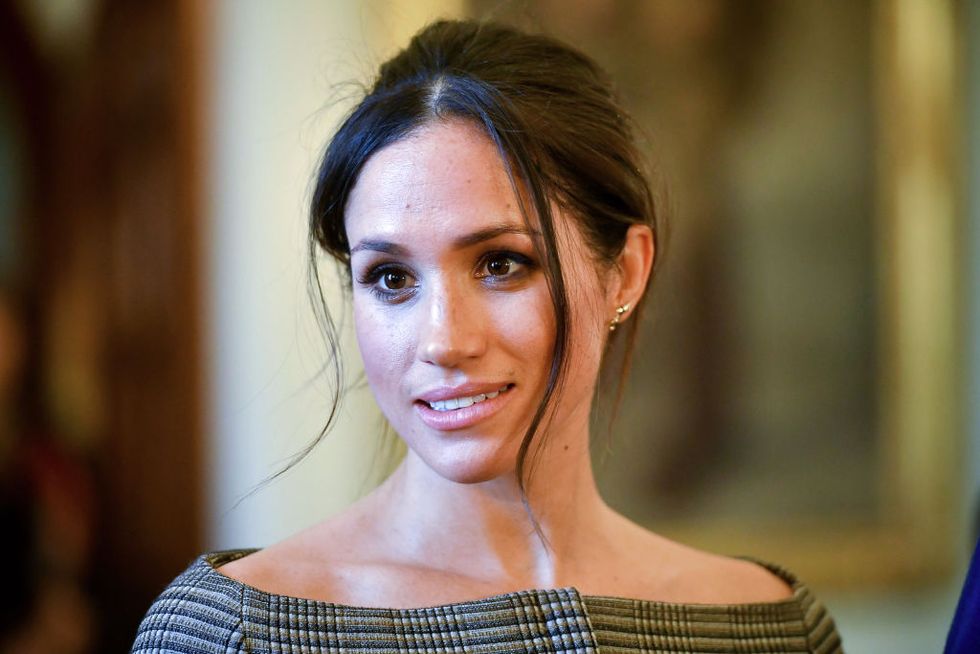 And it seemed that British tabloid paper, The Mail on Sunday, took things a step too far when they published an intimate and private letter that Meghan wrote to her father earlier this year.
The Duke and Duchess had no choice but to take legal action against publishers of the Daily Mail...
This decision came as Prince Harry made a highly personal attack on the British tabloid press over the treatment of his wife, saying that he could "no longer be a silent witness to her private suffering."
And, following on from the tabloid scandal, the Duke and Duchess of Sussex made a shocking announcement.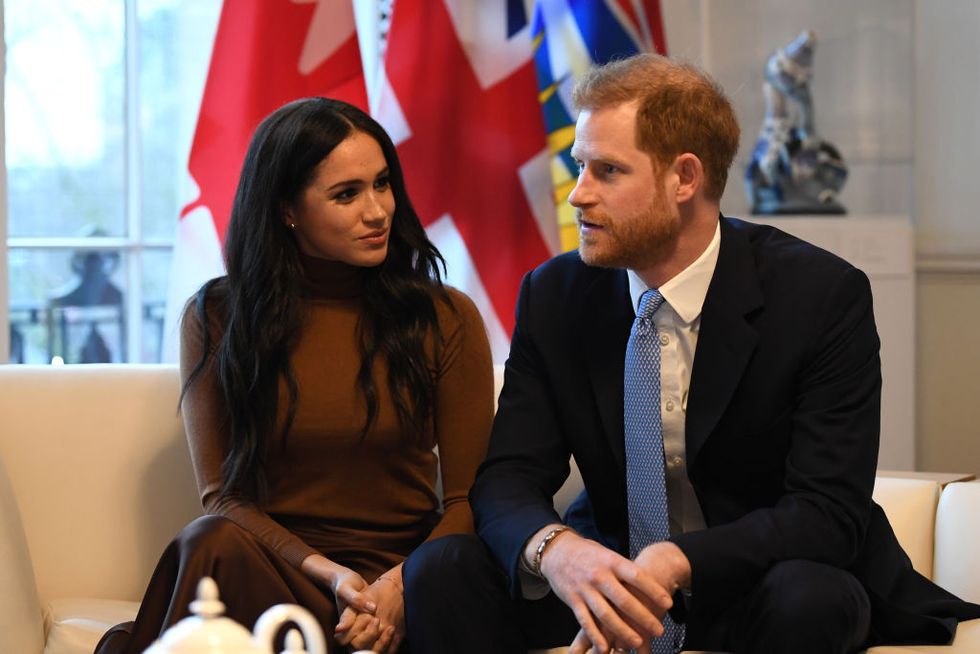 The royal couple announced via their joint Instagram page that they were stepping down as senior members of the royal family. "After many months of reflection and internal discussions, we have chosen to make a transition this year in starting to carve out a progressive new role within this institution. We intend to step back as 'senior' members of the Royal Family and work to become financially independent while continuing to fully support Her Majesty The Queen," the post read.
The couple will now split their time between North America and the UK.
This is a huge deal.
And, obviously, their decision certainly shook things up. "We look forward to sharing the full details of this exciting next step in due course, as we continue to collaborate with Her Majesty The Queen, The Prince of Wales, The Duke of Cambridge and all relevant parties."
Twitter exploded with reactions to the news, and they were certainly mixed.
It's perfectly ok for Harry & Meghan to step back from royal duties. Clearly they're not happy. What's not ok is c… https://t.co/m3dwC1ifSK

— common sense (@common sense)1578554305.0
Some were outraged, claiming that Meghan and Harry shouldn't be able to rely on the taxpayer while they becoming finically independent.
Others praised the royal couple for the move...
The British press this morning have just proved why Harry & Meghan were spot on with their decision. Only a media t… https://t.co/pbH5xBWpcG

— People and Politics (@People and Politics)1578564574.0
The reactions have been strong, to say the least.
Apparently, the pair didn't tell anyone about the news, instead opting to break it through Instagram...
BBC
, no other senior members of the Royal Family were consulted - including the Queen - and Buckingham Palace is "disappointed." The report also claims that senior royals are said to be "hurt" by the controversial announcement.
But it seems that the Queen may have had a bigger part to play in the controversial decision...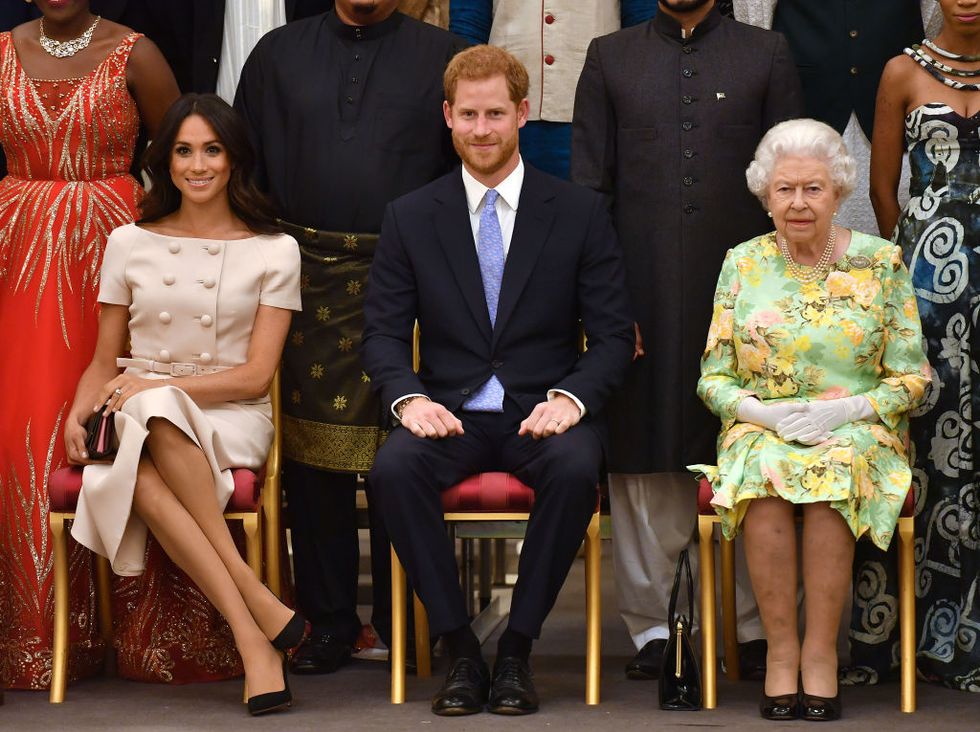 It's safe to say the pair haven't been thrilled with their royal roles, especially given the negative press they constantly receive. But it seems there were 2 key moments that triggered their decision - and they are thanks to the Queen.
According to The Times, Meghan and Harry reportedly felt "excluded" from the family.
said
: "The Times understands that the Sussexes were upset at the release of the 'line of succession' photograph and saw it as a signal that they were being excluded from royal life." The snap saw the Queen smiling alongside her heirs Prince George, Prince William, and Prince Charles.
The second reason? The Queen's anticipated 2019 Christmas message.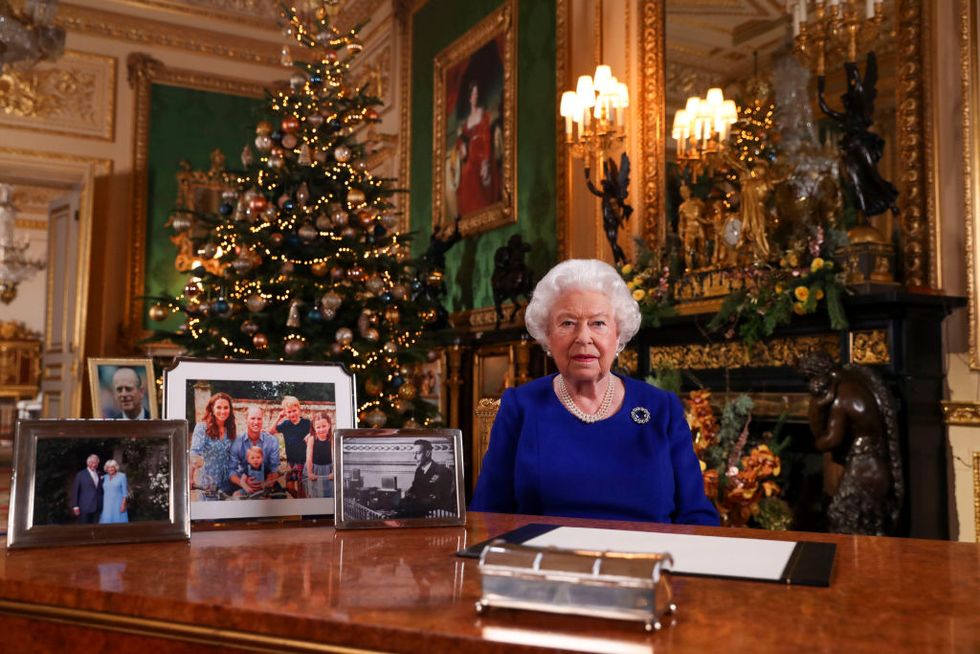 Many people were quick to point out that there were no photos of Meghan, Harry, or baby Archie on display on the desk. "They will have taken the same message from the fact that there were no images among the framed photographs on the Queen's desk when she delivered her Christmas Day message," the report added. "Their decision to 'step back' from royal duties was, in part, triggered by those signals."
The death of Princess Diana is important too.
It's easy to dismiss the fuss around the departure of Harry and Meghan as just the latest chapter in the royal soap… https://t.co/n13P5QvPzU

— Billy Bragg (@Billy Bragg)1578741179.0
TMZ added that the death of Harry's mother, Princess Diana, is incredibly important in the decision made too.
But what people seem to be forgetting...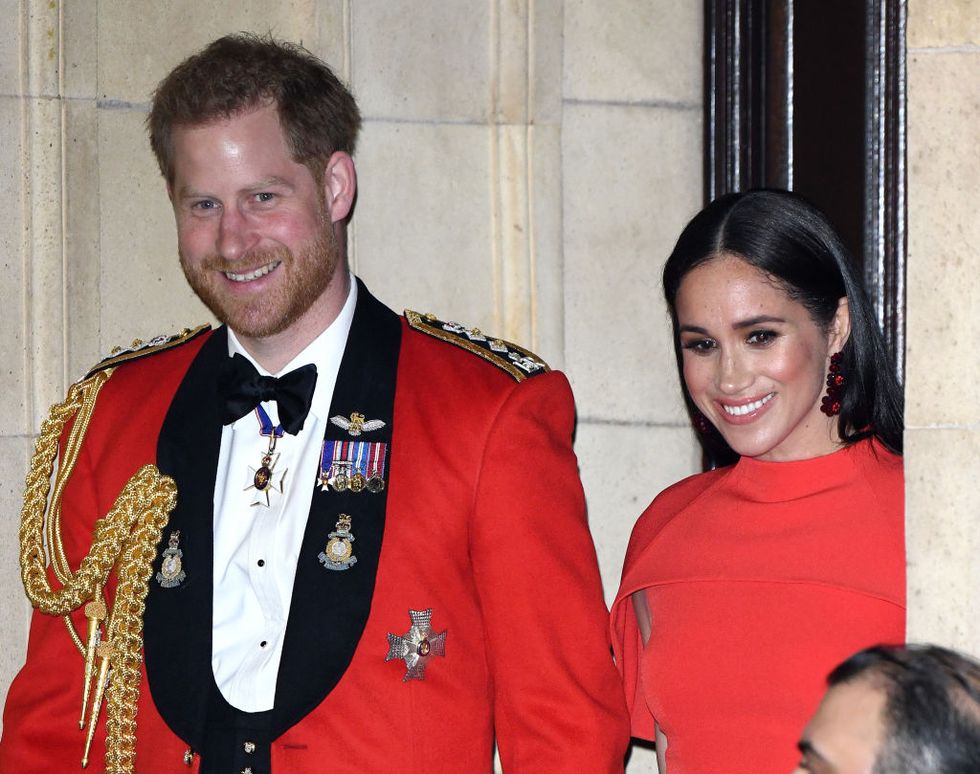 Is that at the end of the day, Harry and Meghan are
still family.
And especially for Harry...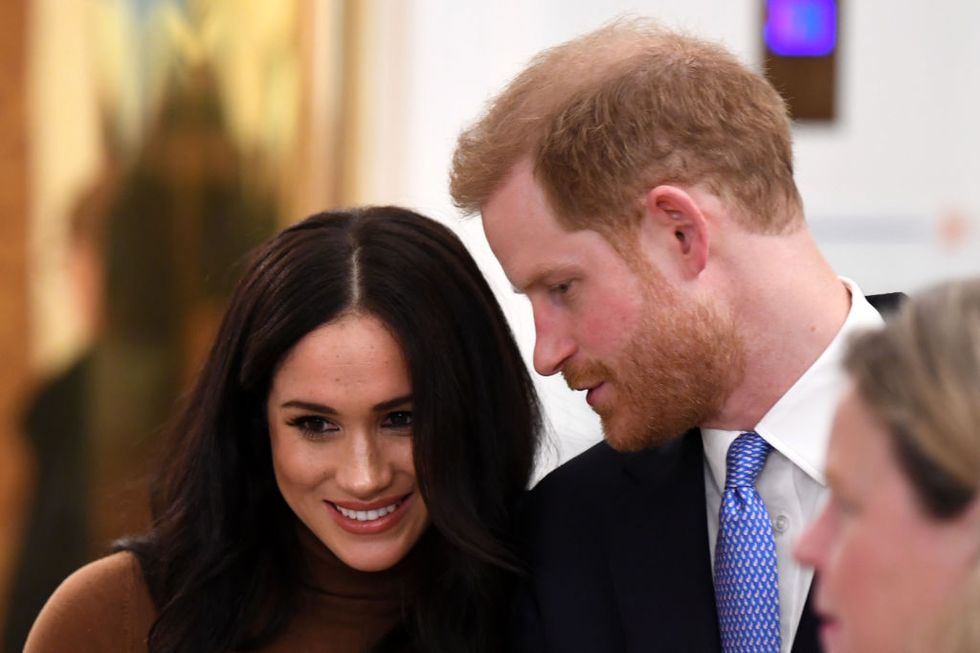 The Royal Family is his own flesh and blood, and they should be respecting his decision to put his wife and son first.
But this doesn't seem to be the case...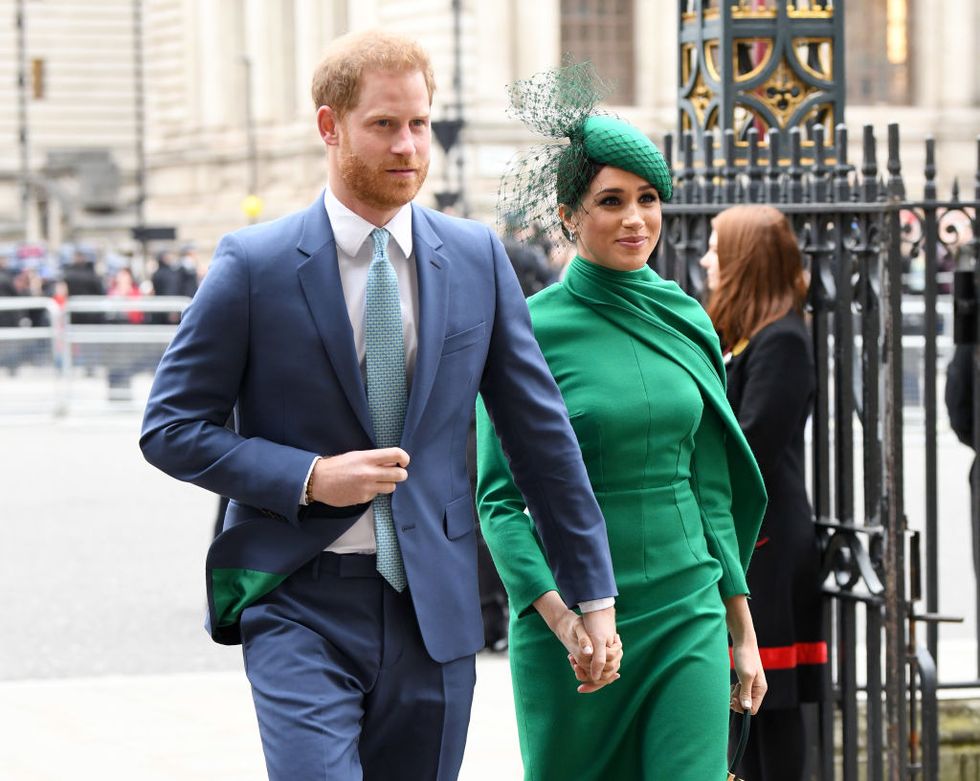 As some older footage shows.
Harry and Meghan attended a Commonwealth service in London last year.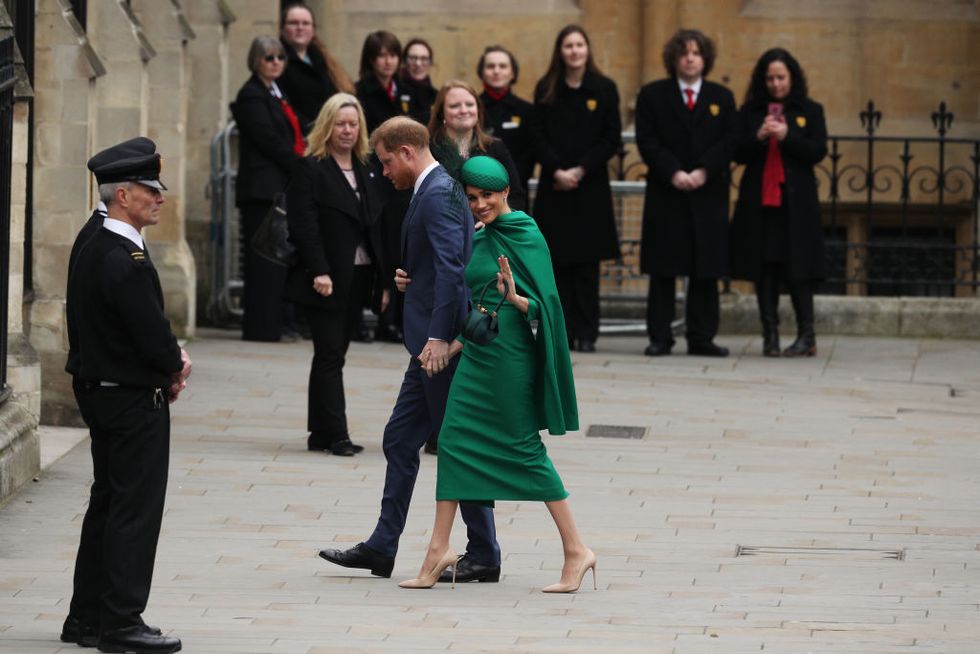 The service was held in Westminster Abbey and, of course, Prince William and Kate Middleton were in attendance.
This is the first time the royal couples have been reunited since Harry and Meghan announced their leave 2 months ago...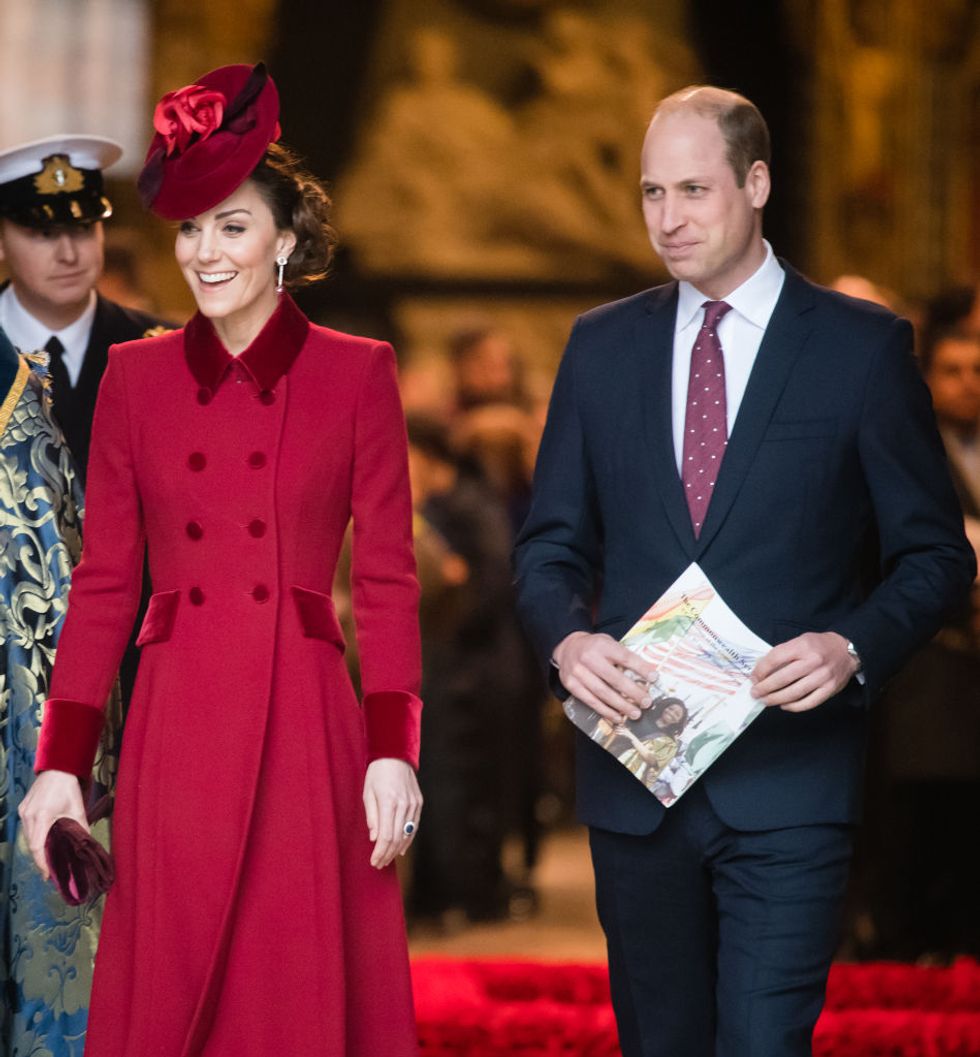 And we must say, that is an
awfully long time
for the once close brothers to be apart.
But when they were reunited in the pews of the Abbey...
Many fans noticed how frosty the exchange came across between the couples.
Meghan eagerly smiles and waves to William and Kate...
But she seems to get
absolutely nothing
back.
William and Kate seem to completely blank their in-laws...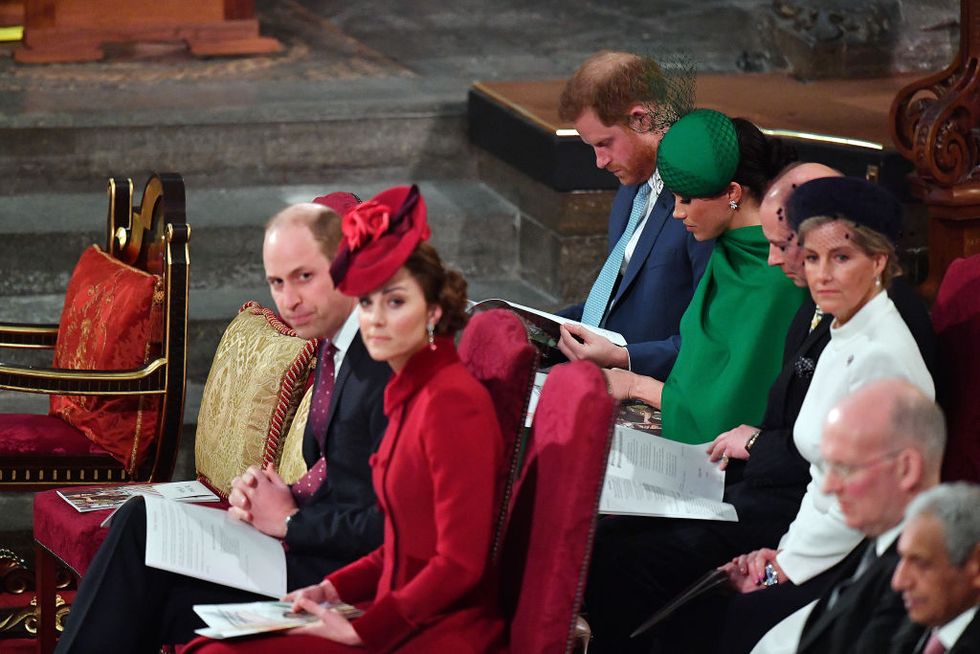 And this
certainly
didn't go unnoticed.
Journalist Piers Morgan pointed out how the brothers didn't even shake hands...
Not even a handshake between the brothers. Extraordinary. Diana would have hated this feud. https://t.co/wLTekVbanL

— Piers Morgan (@Piers Morgan)1583789163.0
And how Diana would have hated this feud.
Many felt that this was extremely childish of the future King and Queen to behave in this way...
I can't get over William and Kate blatantly ignoring Meghan eagerly waving to them at Commonwealth Day. She was inc… https://t.co/3tB1t2j1IK

— Jessica Schiffer (@Jessica Schiffer)1583774191.0
Especially with Harry and Meghan blatantly making an effort to greet their family.
Many fans feel that as long as Meghan is in the picture...
But since Harry insists on publically showing his love and desire for Meghan, he needs to go too. If he starts ig… https://t.co/g6acOpWIvs

— Veronica McDonald🗣 (@Veronica McDonald🗣)1570216510.0
Harry will be gradually phased out of the royal family.
Harry and Meghan's appearance at the event truly shows their new role in the family...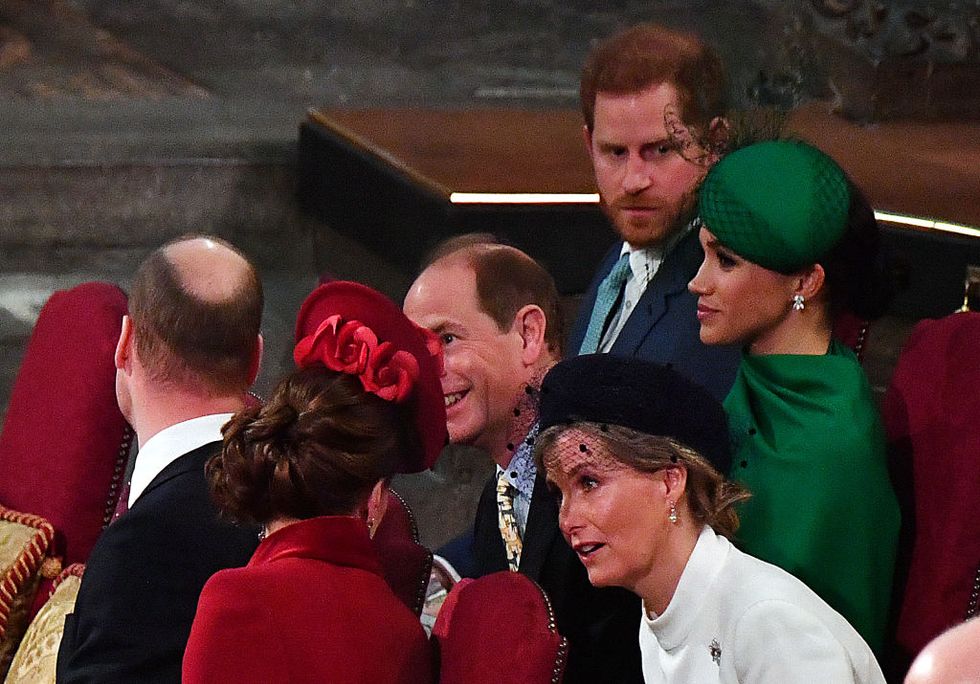 And that is
completely
non-existent.
And now another tale of family drama has emerged.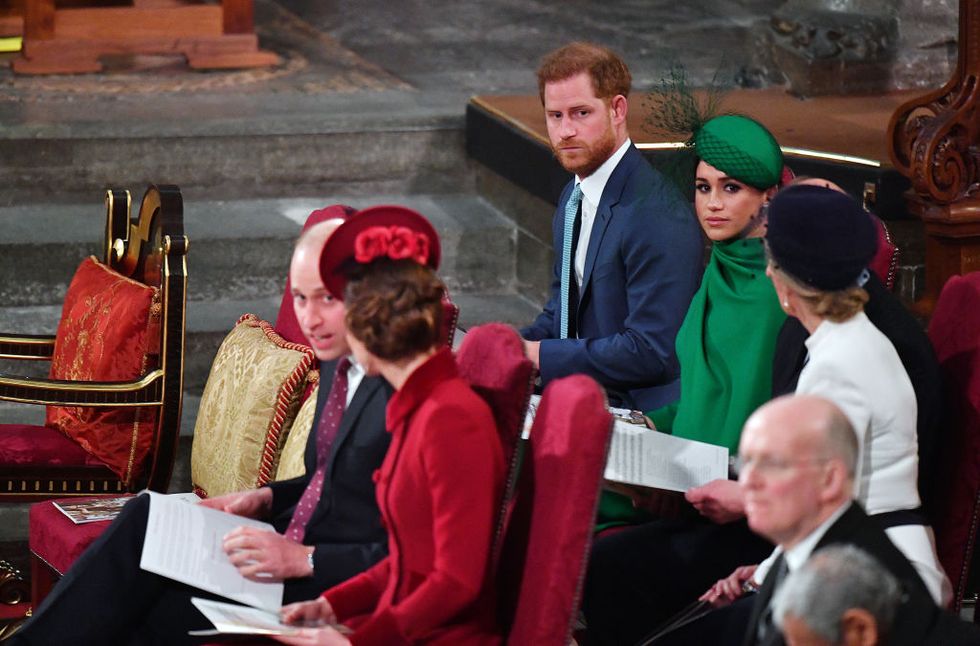 Which doesn't paint anyone in a great light...
It all centered around a birthday party.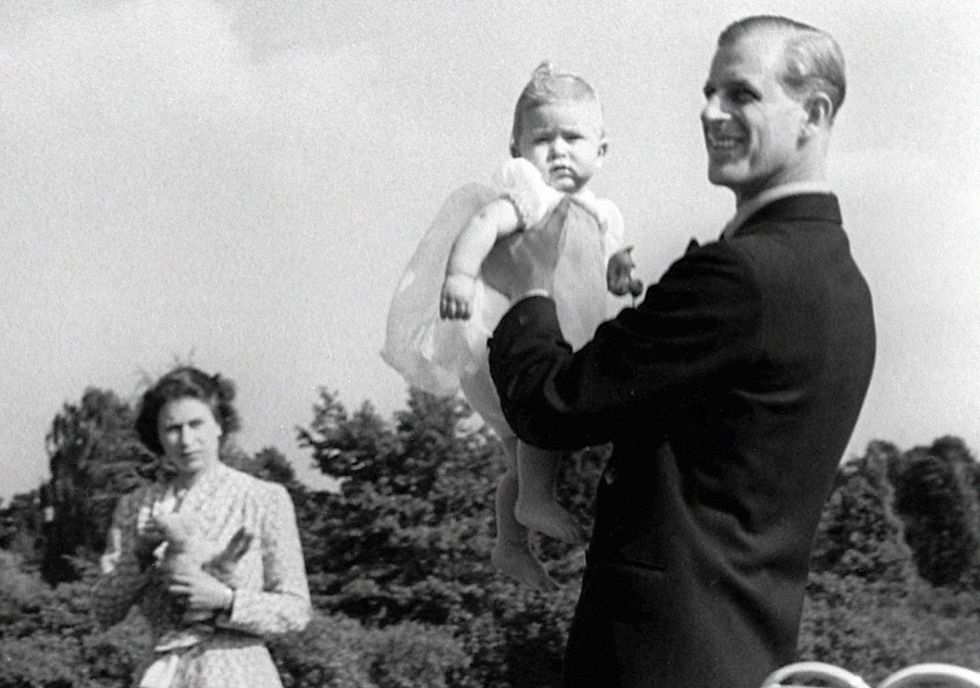 Charle's 70th, to be exact.
The family was gathered for a photo op.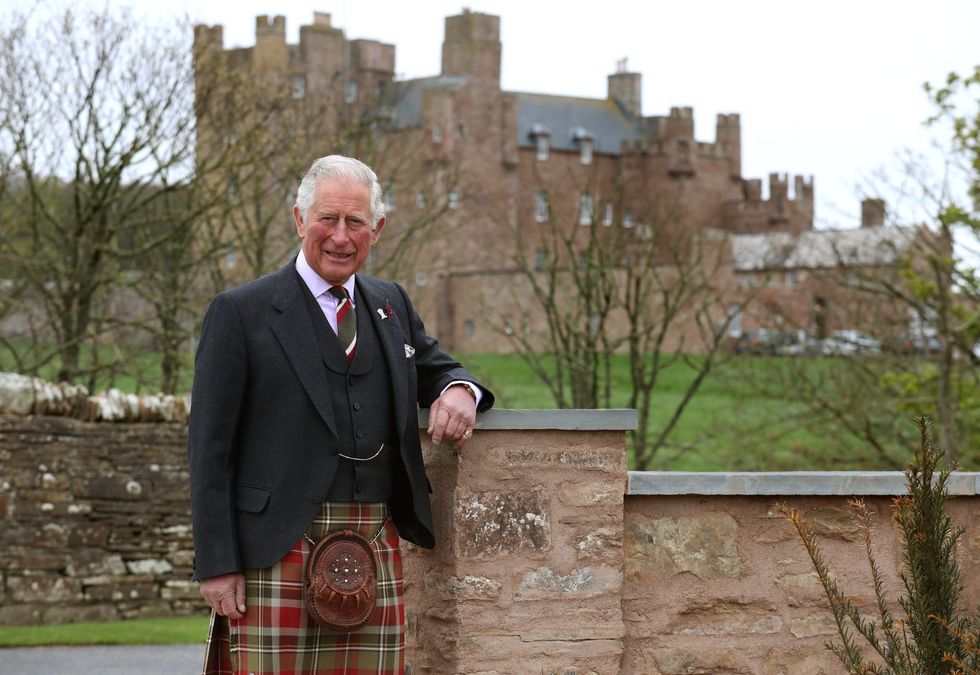 And on camera, it looked all smiles.
Remember this pic?
But there was reportedly trouble behind the scenes, as new book 
Finding Freedom 
explains.
"The boys can be hot and cold with their father."
"Neither William nor Harry made much of an effort to make themselves available."
The whole thing was reportedly an "absolute nightmare."
Yikes. Want more royal drama? Scroll on for the recent revelations about Meghan and Harry's new mansion. Fans have noticed something very disturbing...