Christmas is fast approaching - which means lots of good food, presents, colder weather, and of course, festive decorations.
For many, transforming the house into a magical Christmas haven is one of the highlights of the holidays.
We may not have even celebrated Halloween yet, but there's nothing wrong with getting in the Christmas spirit early... we know we're itching to get that tree out! And as stores gear up for the festive season, a whole host of decorations are hitting the shelves. Whether you're into traditional decor or something a bit fancier, there's always something for everyone.
The latest viral Christmassy offering to hit shelves is for all the Harry Potter fans out there. You can now buy a Hogwarts Christmas tree topper and it's everything you could ever want...
Summer is officially over.
Meaning that we're trading the sun and long days for frost and dark nights.  For the summer fanatics amongst us, this is very bad news.
But there's a silver lining.
As winter approaches, it means one thing... Christmas.
It's the most wonderful time of the year.
Good food, time with friends and family, Christmas movies, gift-giving... what's not to love?
One of the main parts of the festivities is the decorations.
Of course, the headliner is the Christmas tree...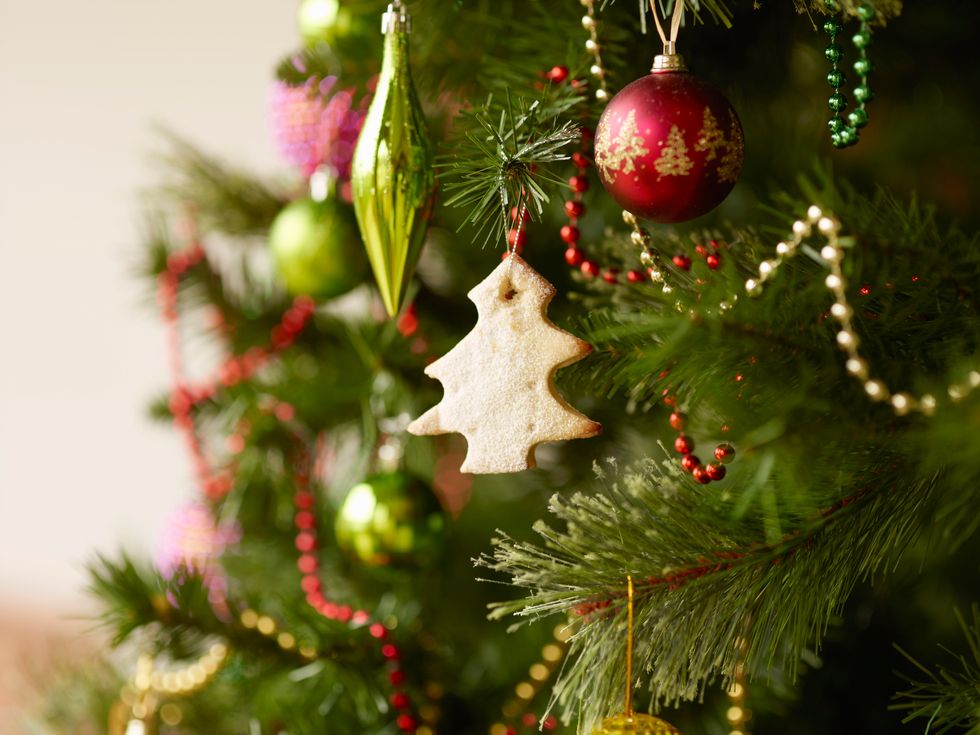 via: Getty Images
So naturally, Christmas fanatics will go all-out to ensure the tree is looking as perfect as possible.
We have to admit, some are truly impressive.
this monster-sized Christmas tree.
And as the stores gear up for the festive season...
But there's one Christmas decoration that has been doing the rounds online.
And it's for the Harry Potter fans amongst us.
Hallmark recently unveiled a Harry Potter Christmas decoration collection.
The magical franchise is frequently at the center of Christmassy campaigns, but Hallmark's truly does take the biscuit.
Hallmark has gone all-out for its "Harry Potter Storytellers" collection.
via: imdb
As part of the collection, Hogwarts fans can purchase Harry, Ron, and Hermione ornaments.
The ornaments will set you back $29 each.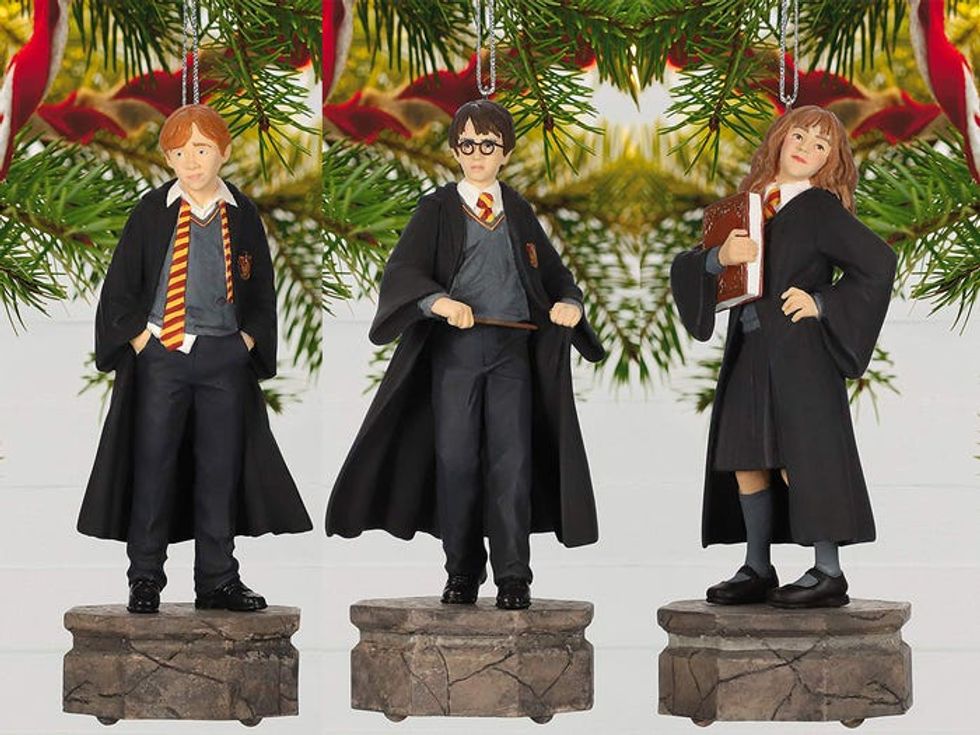 via: Hallmark
So, it's a
bit
of an investment but totally worth it.
Hallmark is also offering a cheaper tree ornament.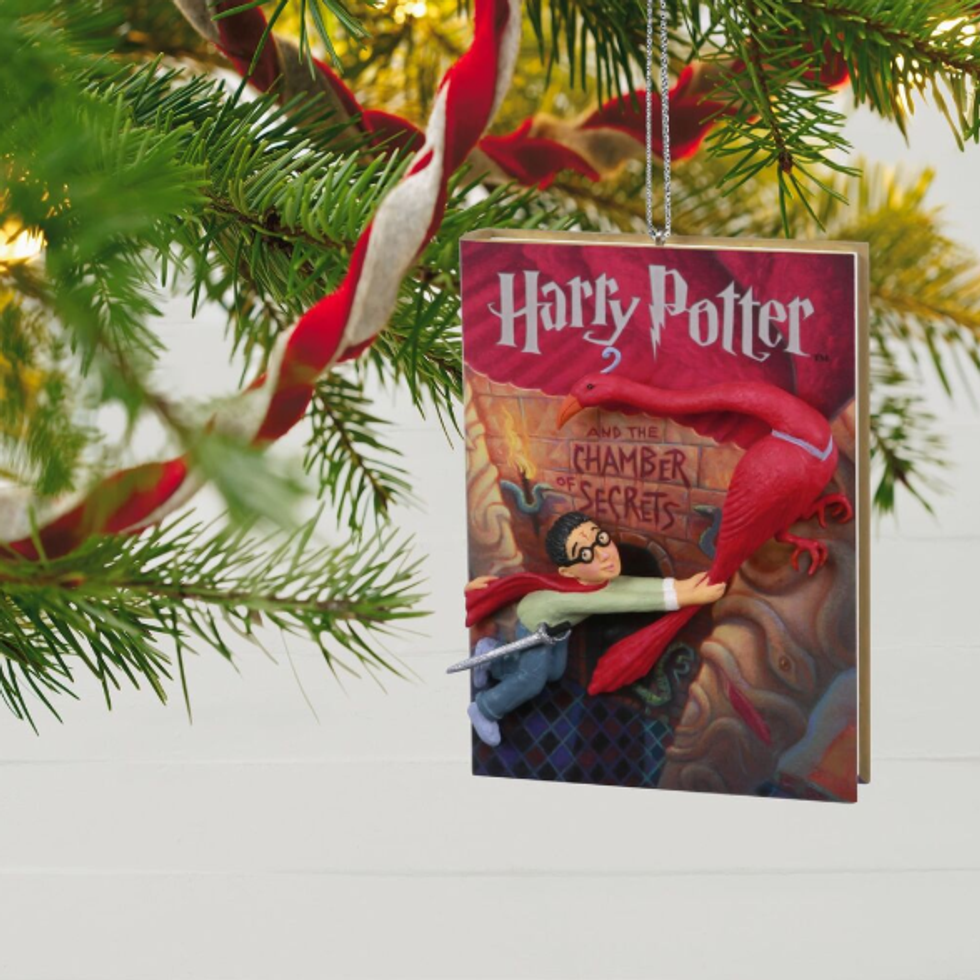 via: Hallmark
The "Chamber of Secrets" decoration retails at a slighter lower price of $17.99.
But there's one decoration that truly is the star of the entire collection (literally).
This year, fans can make their tree even more magical with a Hogwarts tree topper.
But this is no ordinary tree topper...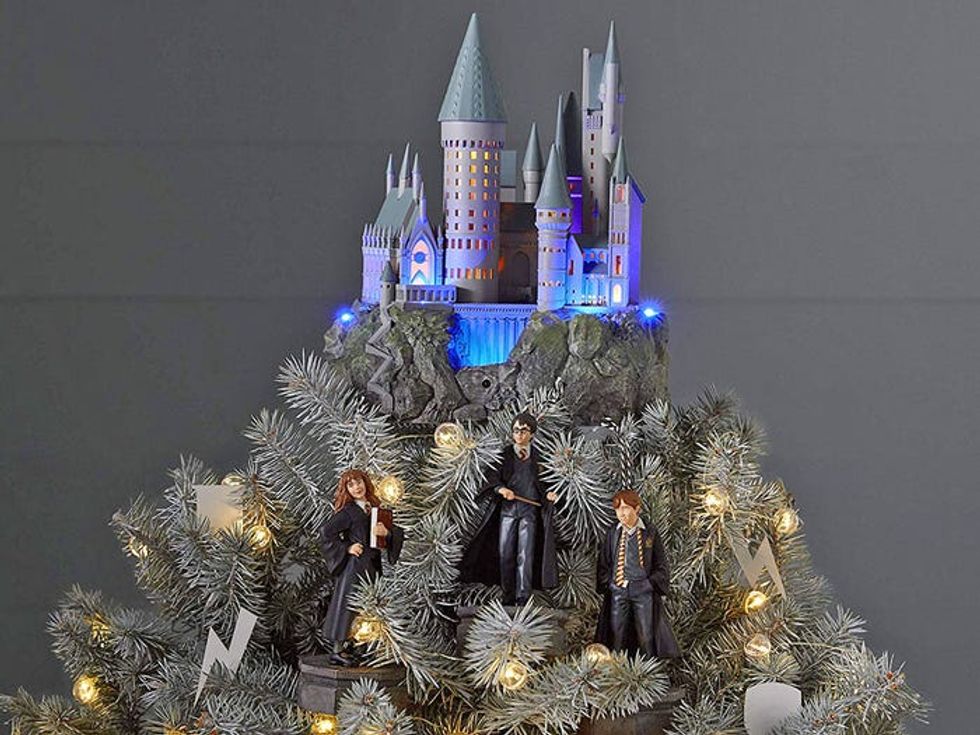 via: Hallmark
The topper lights up and plays Hedwig's theme song from "Harry Potter and the Sorcerer's Stone" at the click of a button.
It also interacts with the other ornaments in the collection.
Here's a look at the packaging...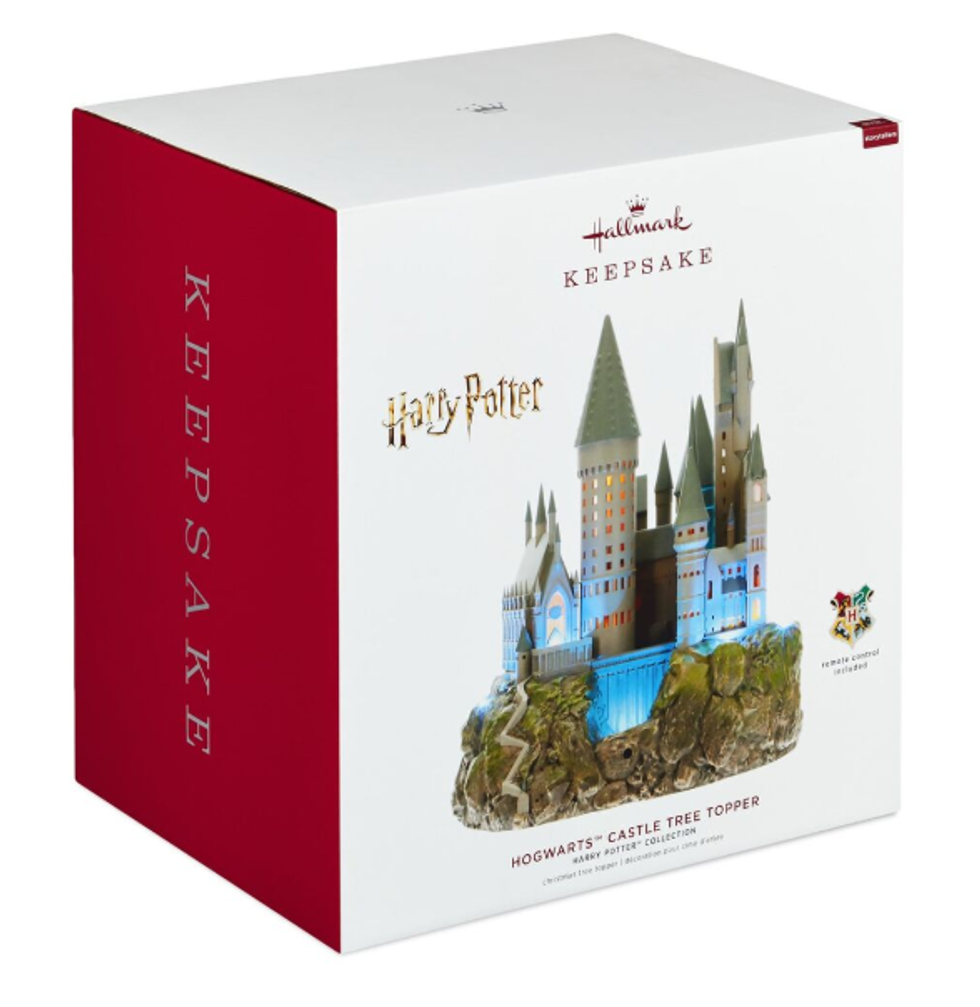 via: Hallmark
The ornament stands tall at 9.5 inches.
The magical spectacle is without a doubt a showstopper.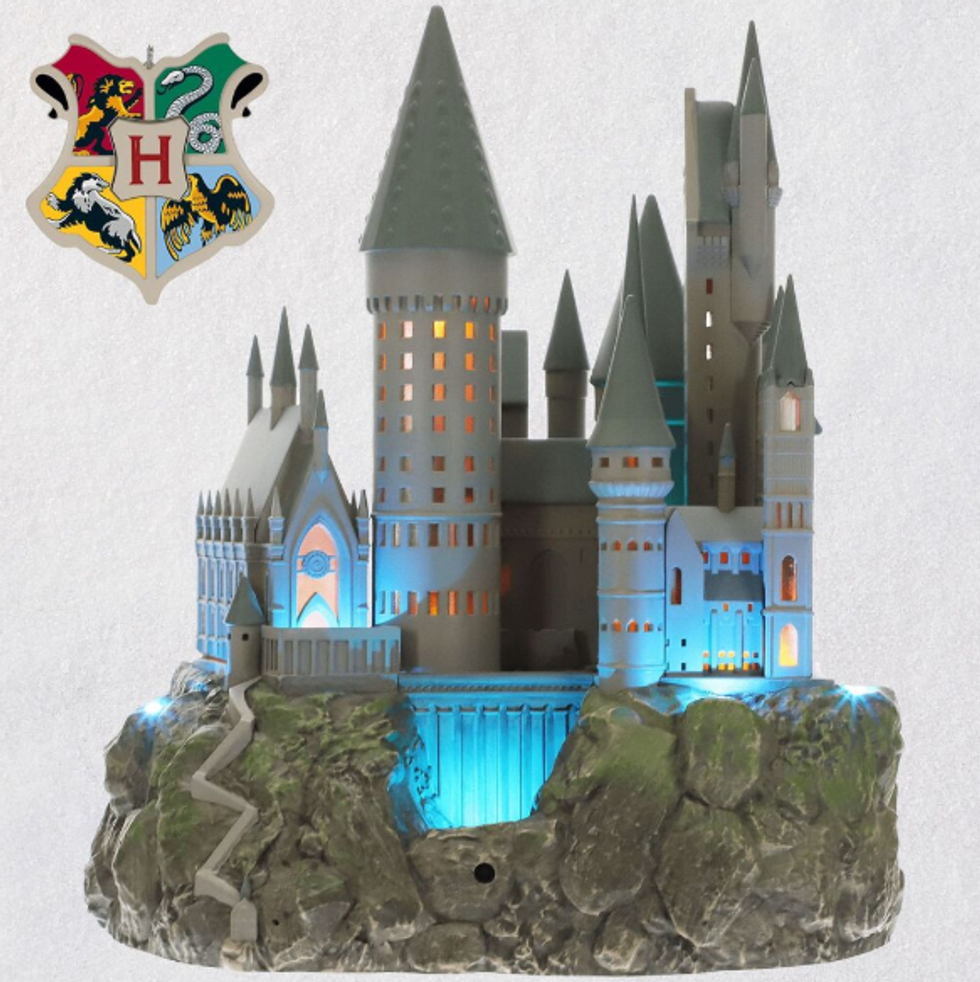 via: Hallmark
Hallmark have truly outdone themselves.
Although, there is a catch...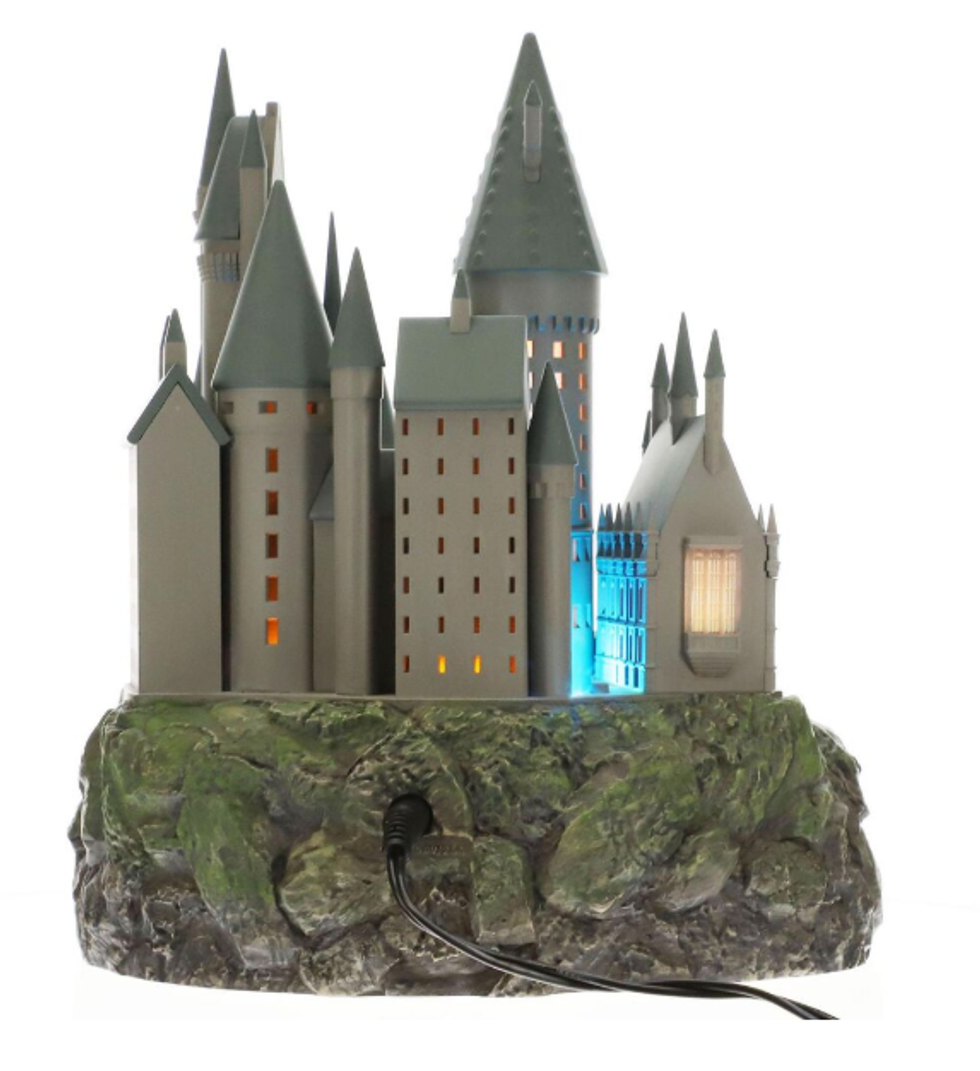 via: Hallmark
As you probably guessed, the Hogwarts tree topper will set you back a pretty penny.
$119.99, to be specific.
But in our opinion, if you're a dedicated fan, ditching your traditional star or angel for this magical extravaganza is completely worth breaking the bank.
Take a look at it in action.
We're certainly tempted to splash out... You can purchase the collection
here
. Now you're feeling in the Christmas spirit, keep scrolling to learn more about another festive favorite... Grinch inspired cookie dough.