Since Daniel Craig announced that he would be making his final appearance as our favorite British spy, James Bond, other celebrities have decided to make their pitch as to why they would be the perfect person to take over. From Emilia Clarke all the way down to Henry Cavil, it seems as if everyone's willing to throw their names into the hat.
But during a recent interview, ex-boy band member Harry Styles decided that he wanted to let the world know he would love to give it a shot. And his response was so adorable that people are actually getting on board with the idea.
Keep reading to find out exactly what he said.
For those of you that don't know, this is Harry Styles.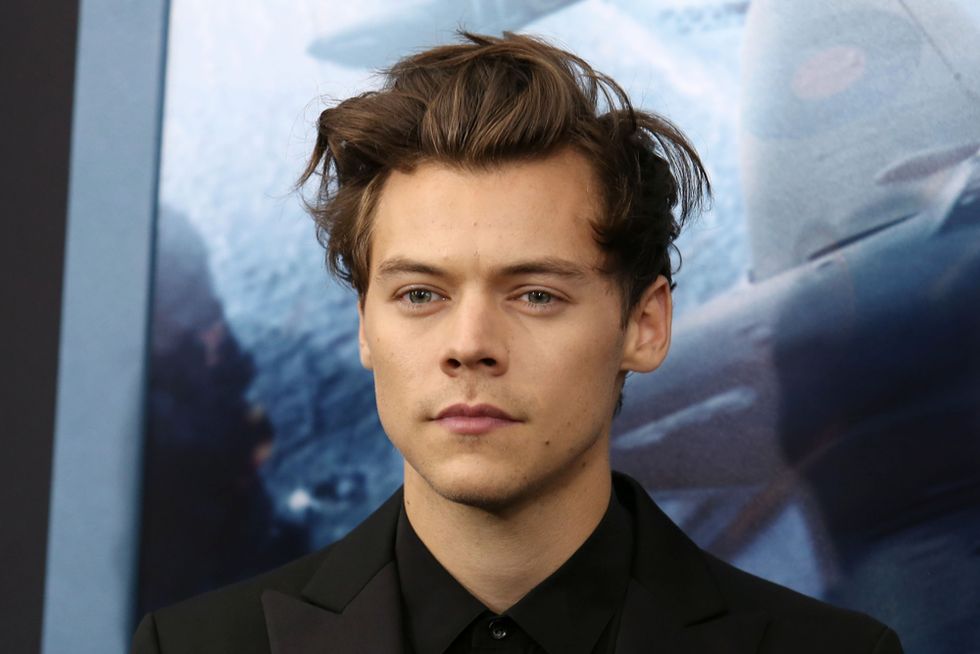 He's best known as a singer, but has also worked in film and as a songwriter - all at the impressive age of twenty-four!
He's also somewhat famous for something else...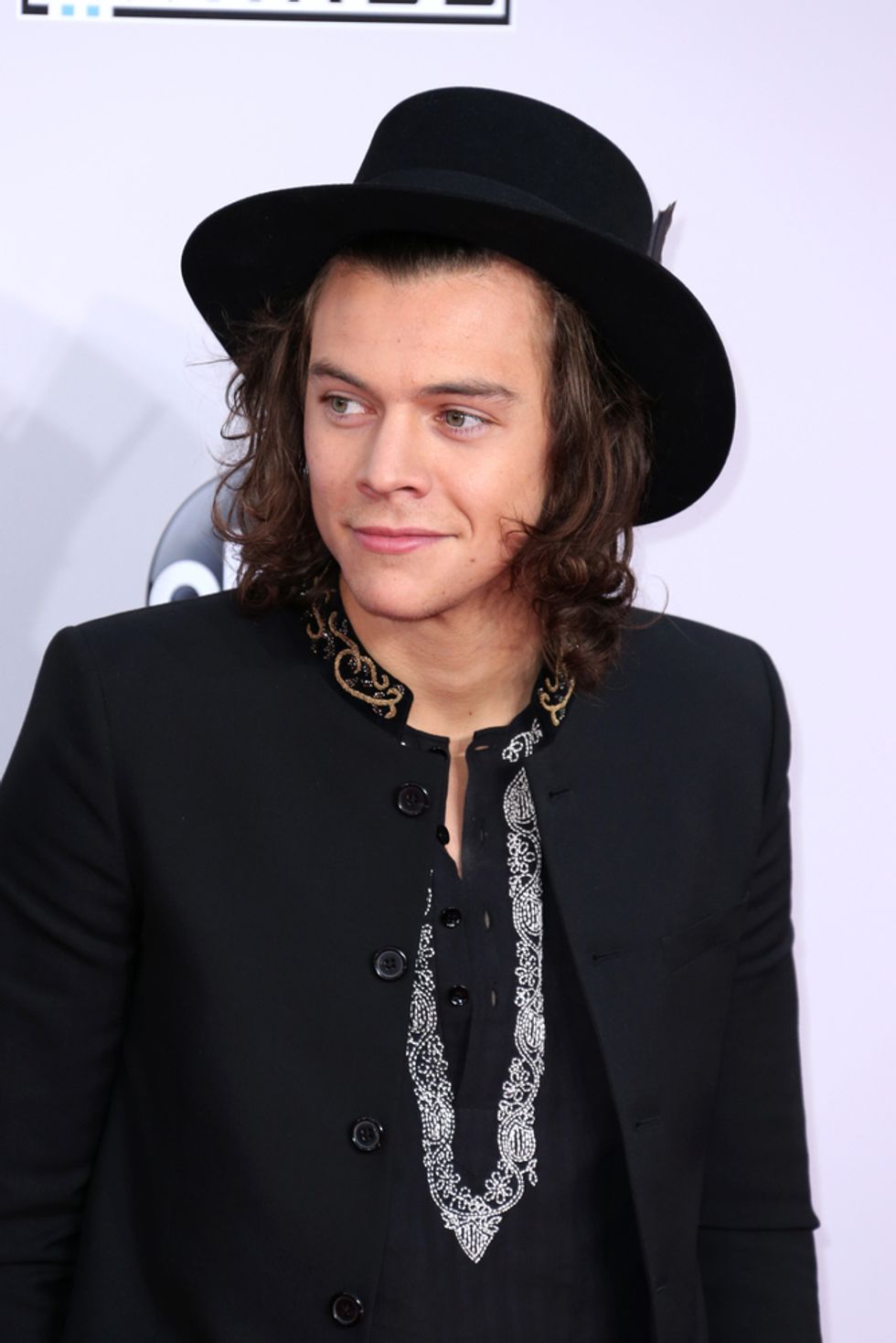 Styles is one of the world's premier heartthrobs, particularly for younger teens. The fan reaction to Styles has been compared to the Beatles-mania of the 1960s. I mean, he is a bit of a looker, isn't he?
Styles came to fame at a very early age.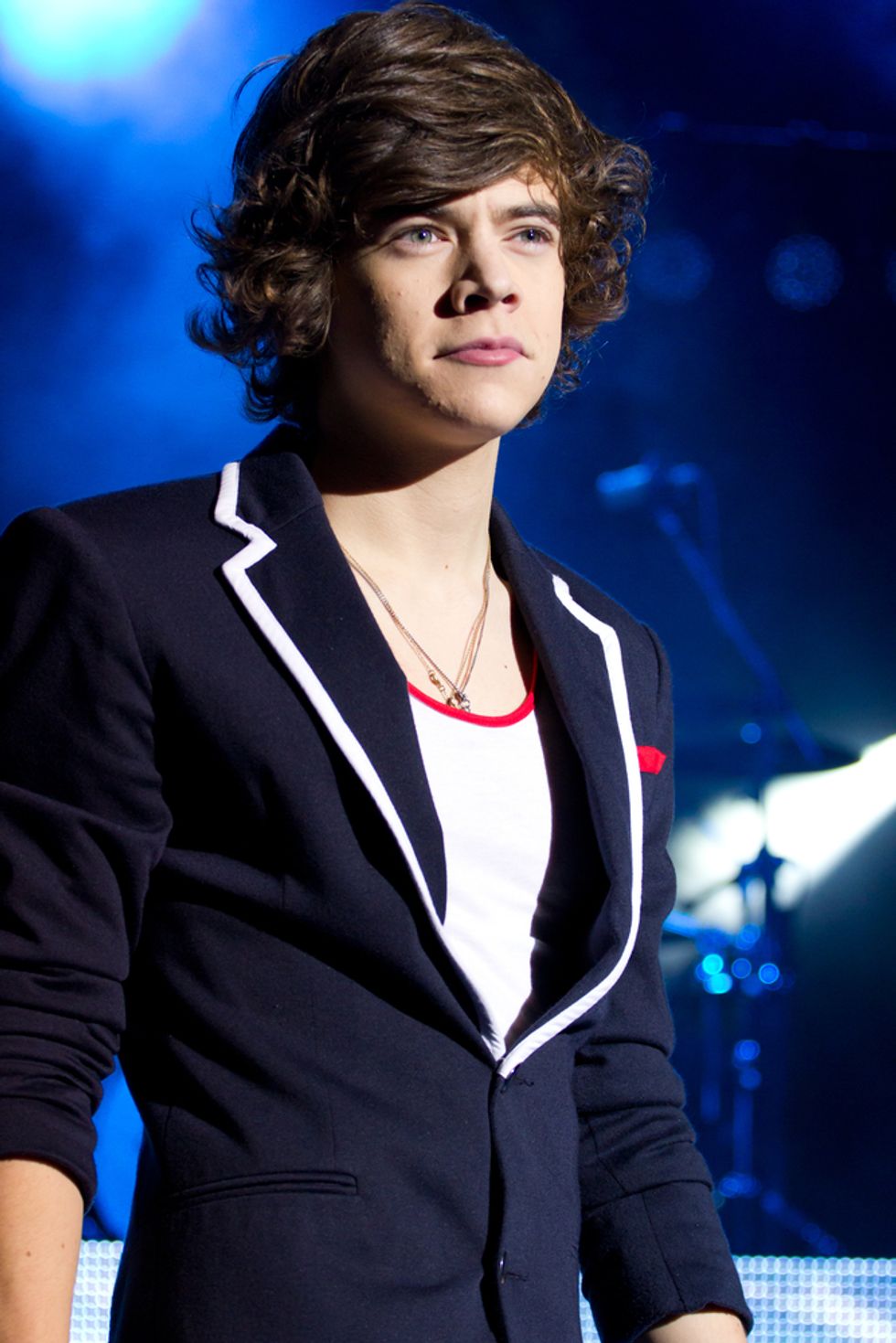 He first found the limelight on the UK television talent show,
The X Factor
. Styles auditioned for the show in 2010, when he was just sixteen years of age.
This is where boy band sensation, One Direction was formed.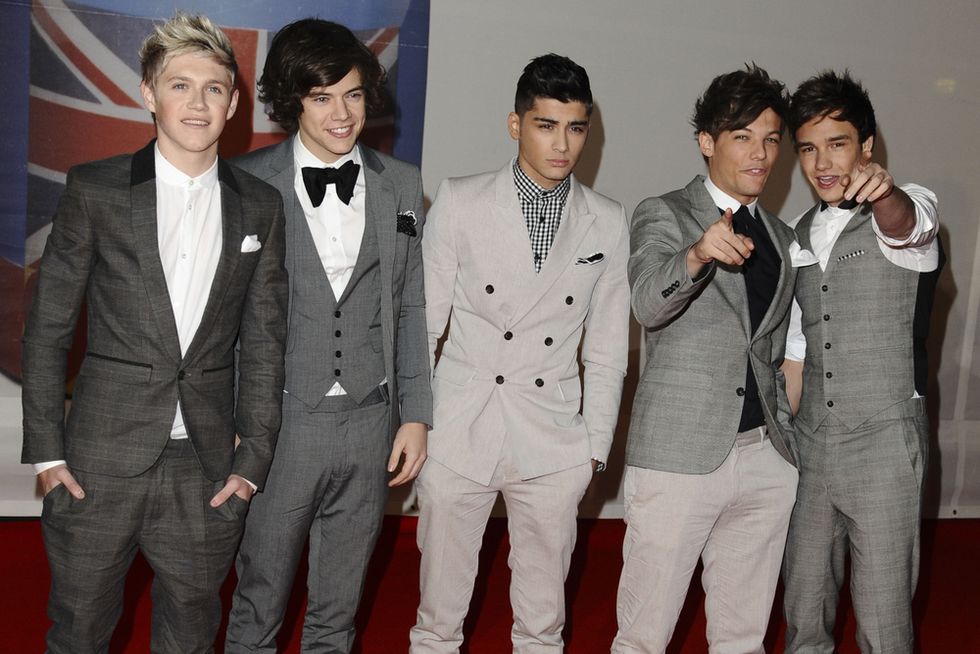 Styles, along with five other contestants who had auditioned as solo artists, were put together as a band by the show's producers. From left to right, we have Niall Horan, Harry Styles, Zayn Malik, Louis Tomlinson and Liam Payne, pictured at the Brit Awards in 2012.
One Direction are one of the most successful bands of all time.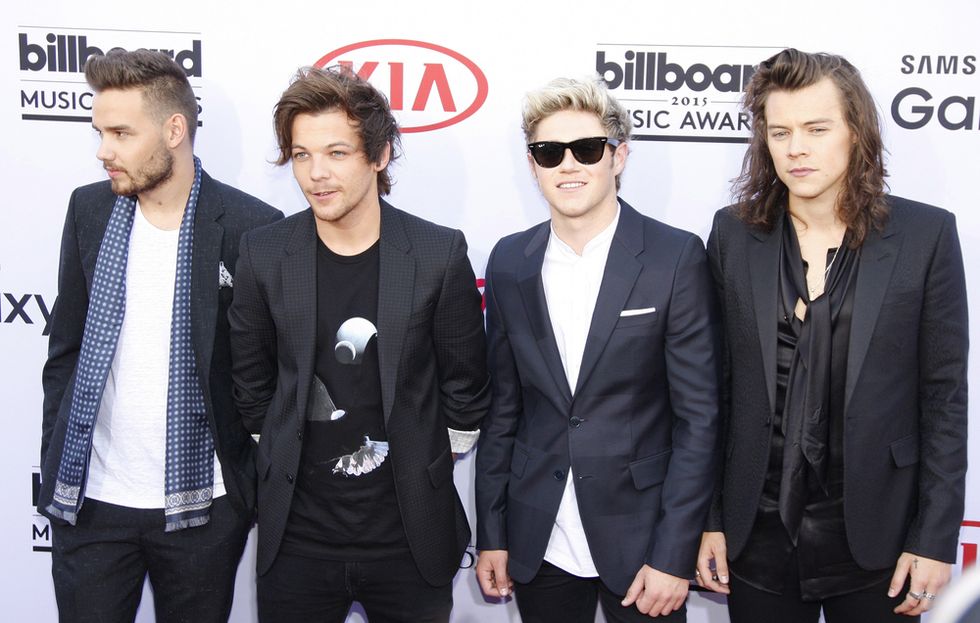 In 2015, Malik left the band, and in 2016 they announced an indefinite hiatus. Fans are still hopeful that this isn't the end for One Direction, though. I'm still waiting for the announcement with my 1D merch on hand...
Styles also has a successful solo career.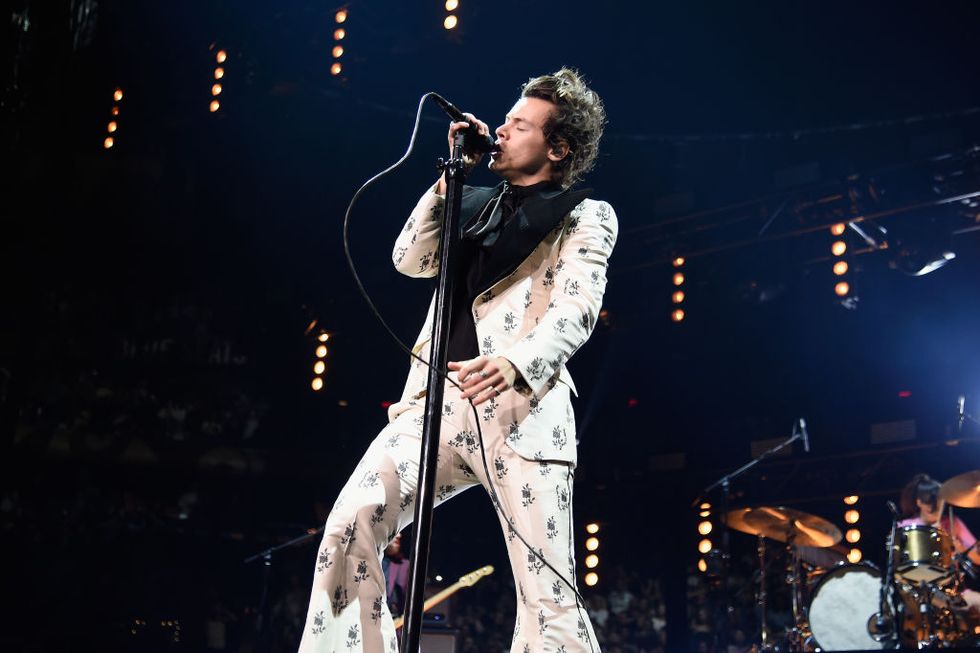 His debut, self-titled album went straight to number one in the U.K. and the U.S. - and has received a surprising amount of critical acclaim, too.
The album featured hits like "Sign Of The Times" and "Kiwi."
The success of his first album has signaled a promising future for Styles as a solo artist.
Styles has branched out into other fields, too.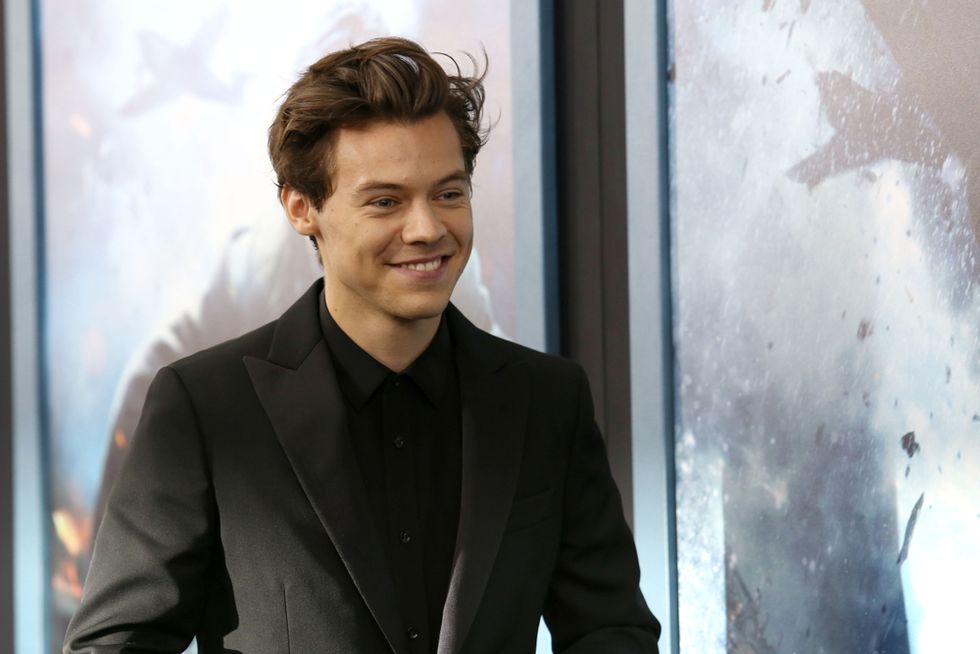 His first movie appearance was in the 2017 war-film, 
Dunkirk, 
directed by Christopher Nolan. Here he is on the red carpet at the premiere.
Another reason for Styles' continued success?
He's basically an internet superstar.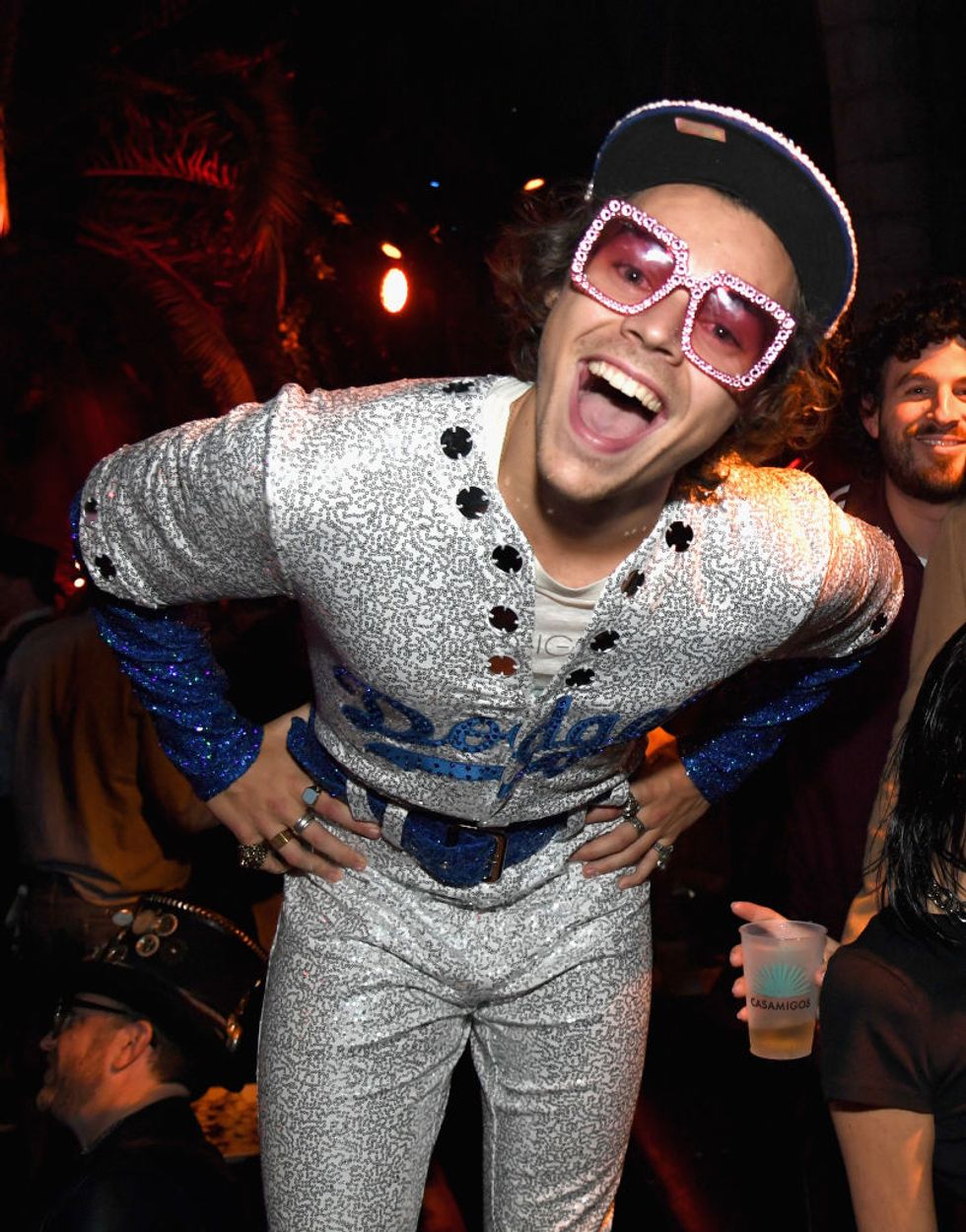 Late last year, this snap of Styles attending the Casamigos Halloween party in LA, dressed as Elton John, went viral.
There's no denying it.
Harry Styles is one of the most famous and most recognizable faces in the world right now.
It's safe to say, Styles isn't short of fans.
And those who love him, really love him. Styles inspired the kind of obsessions you rarely see out of teen-hood.
But has he got what it takes to be the next Bond?
Styles might have sex appeal but is it the kind of sex appeal that could land him the job of super sexy, suave spy Mr. James Bond?
It takes a special sort of person...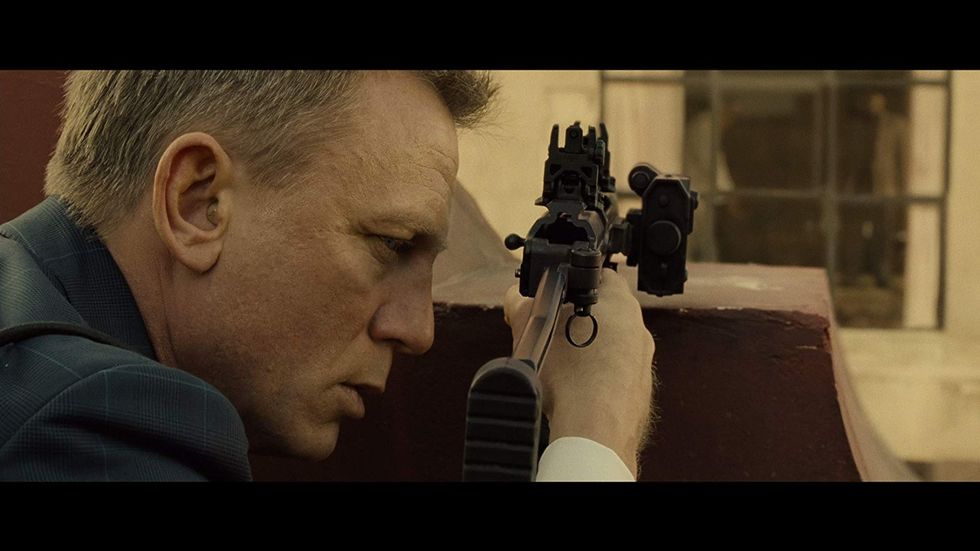 Personally, I'm not quite sure Harry Style's has got the maturity never mind the integrity to take over the role from Daniel Craig.
Even if Harry Style's feels all grown up...
There's plenty of people who still see him as that sweet little guy in that British boyband.
"I grew up watching those. You know, I loved him when I was a kid."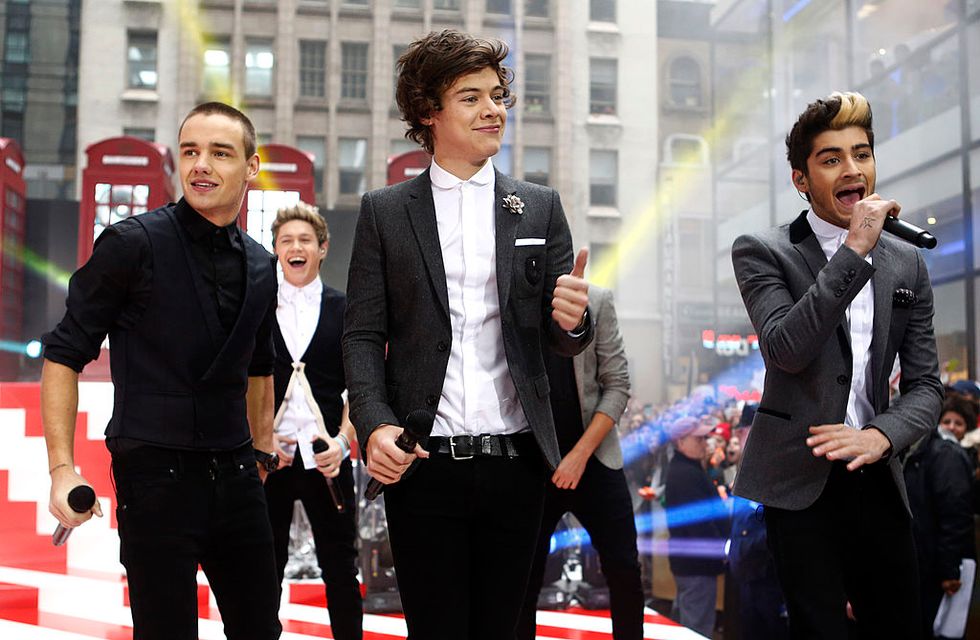 According to an interview Styles gave to
MensHealth
, he grew up watching Daniel Craig play James Bond. It seems that Harry has been a fan of the franchise for a long time. In the interview, he said that it would be a dream to take on the acclaimed role of James Bond.
Not everyone is convinced Styles could play Bond.
The only time(s) @Harry_Styles will be acceptable as James Bond is 1. In 10 Years 2. A flashback scene where James… https://t.co/IvnqZcidko

— Jimmy Bhai's Chai (defund12.org) (@Jimmy Bhai's Chai (defund12.org))1516643646.0
I guess many still consider Harry Styles to be a bit too young to fill Daniel Craig's boots.
I mean, he's actually twenty-four but still...
The only time(s) @Harry_Styles will be acceptable as James Bond is 1. In 10 Years 2. A flashback scene where James… https://t.co/IvnqZcidko

— Jimmy Bhai's Chai (defund12.org) (@Jimmy Bhai's Chai (defund12.org))1516643646.0
Daniel Craig is in his fifties, could we really handle switching to a James Bond half his age?
Some people are very keen for Styles to take the role.
Is there some sort of letter writing campaign I should be signing for @Harry_Styles to be the next James Bond? Please advise.

— Derek Blasberg (@Derek Blasberg)1516718670.0
I guess for Harry Styles fans it would be a huge deal if he secured the role of James Bond.
A concept.
@Harry_Styles as James Bond, a concept https://t.co/vznZKAzdPZ

— maria misses louis (@maria misses louis)1571527374.0
As of now, the idea of Harry Styles playing James Bond is only a concept. Who knows what will happen when Daniel Craig hangs up his sniper gun. Maybe we will be seeing Styles sipping on a vodka martini one day...shaken, not stirred. Continue scrolling to read all about the lady Bond that has been rumored to replace Daniel Craig in the next 007 movie.