Much to the delight of Star Wars fans far and wide, it was recently announced that a new Star Wars series was in the works, and there is some even more exciting news regarding the cast.
Keep scrolling for the full details...
Now, Star Wars is one of the biggest franchises of all time.
It all started in 1977, with the first eponymous movie – and it quickly became a widespread phenomenon.
Since then, there have been many iterations.
via: imdb
The first film, now known as
Episode Four
, was followed by 2 sequels - these 3 movies are now known as the original trilogy.
The movies were universally acclaimed...
via: imdb
They featured tons of amazing early special effect sequences, plus fascinating and deeply human character studies.
They also featured an all-star cast.
via: imdb
Harrison Ford as Han Solo was a perfect choice, and fans still look back on this era fondly.
The original trilogy was followed by more films.
The next part of the Star Wars franchise was a trilogy of prequel movies, which were released between 1999 and 2005 and were all a commercial success.
The franchise has since had several more revivals.
via: imdb
Most recently, the sequel trilogy of movies came out between 2015 and 2019, alongside two theatrical anthology films, 
Rogue One 
and 
Solo.
The third installment of the Star Wars sequel trilogy and final movie in the Skywalker saga, The Rise of Skywalker, came next.
via: imdb
The movie saw the Resistance face the First Order once again, and the end of the ancient conflict between the Jedi and the Sith.
But, last year, Disney held its biannual D23 Expo and it revealed some exciting projects...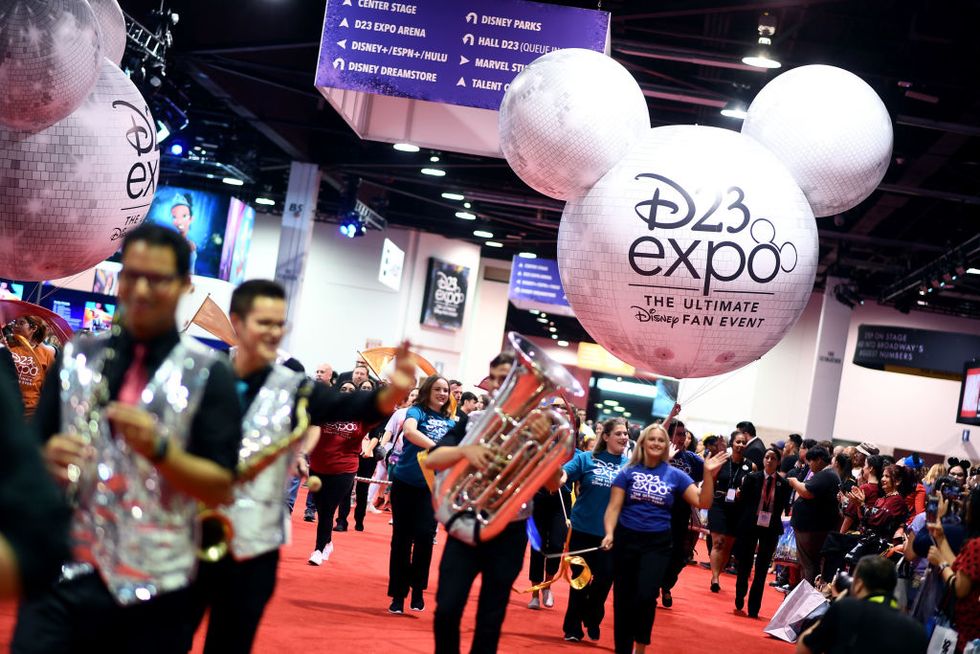 via: Getty Images
The event was host to an array of exciting announcements from the Hollywood studio.
The 3-day event was jam-packed with tantalizing sneak peeks, previews, and teasers...
Including one very exciting series...
About Obi Wan.
It's set ten years after the events of Revenge of the Sith...
And is set to star Ewan McGregor, who will reprise his original role.
But that's not the only famous face making a grand return to the big screen...
Because, today, there has been a very exciting announcement.
No one expected it...
But Darth Vader is also going to be played by the same actor, too.
"We couldn't tell the story of Obi-Wan without Darth Vader."
"We will definitely see Obi-Wan and Darth Vader get into it again," writer
Deborah Chow said.
"It was such an incredible journey playing Anakin Skywalker," said Christensen.
"Of course, Anakin and Obi-Wan weren't on the greatest of terms when we last saw them."
"It will be interesting to see what an amazing director like Deborah Chow has in store for us all."
"I'm excited to work with Ewan again. It feels good to be back."
Here's the official announcement!
Hayden Christensen returns as Darth Vader, joining Ewan McGregor in OBI-WAN KENOBI. The Original Series begins 10 y… https://t.co/WimNjxudJj

— Star Wars (@Star Wars)1607642241.0
Want more Star Wars content? Scroll on for the latest news on the Mandalorian ...