From the moment it hit theaters in 1998, Practical Magic was a smash hit. Fans of the movie loved its charming take on the supernatural, plus its depiction of sisterly love. But aside from the original movie and the books it was based on, fans have been waiting for over twenty years for more Practical Magic content. And now it seems their wishes have been answered.
HBO has announced a one-hour prequel to the cult-classic movie, based on the first book in the original series.
1998's Practical Magic is an absolute cult classic.
via: IMDB
It's essentially a movie about feminine strength and sisterly love - with a little bit of magic thrown in, of course.
The movie stars Sandra Bullock and Nicole Kidman.
The two sisters have primarily avoided the magical lifestyle, and thus believe them exempt from the Owens family curse.
They are destined to never find love.
Every woman in the Owens family who falls in love finds their partner met with a sad and untimely death.
This meant Bullock's and Kidman's (movie) father died very young.
This left the two to be raised by their two eccentric aunts, Jet and Franny, played by Stockard Channing and Dianne West.
The movie deals with the struggles which come with magical powers.
And gave viewers many inside jokes, including midnight margaritas and frog infestations.
For many, Jet and Franny are fan favorites.
And it's been revealed that the prequel will focus primarily on them - which is pretty exciting news.
For too long, fans have wondered where this magical pair came from.
And getting an origin story, over twenty years later, is more than anyone could have hoped for.
And Practical Magic fans needn't worry.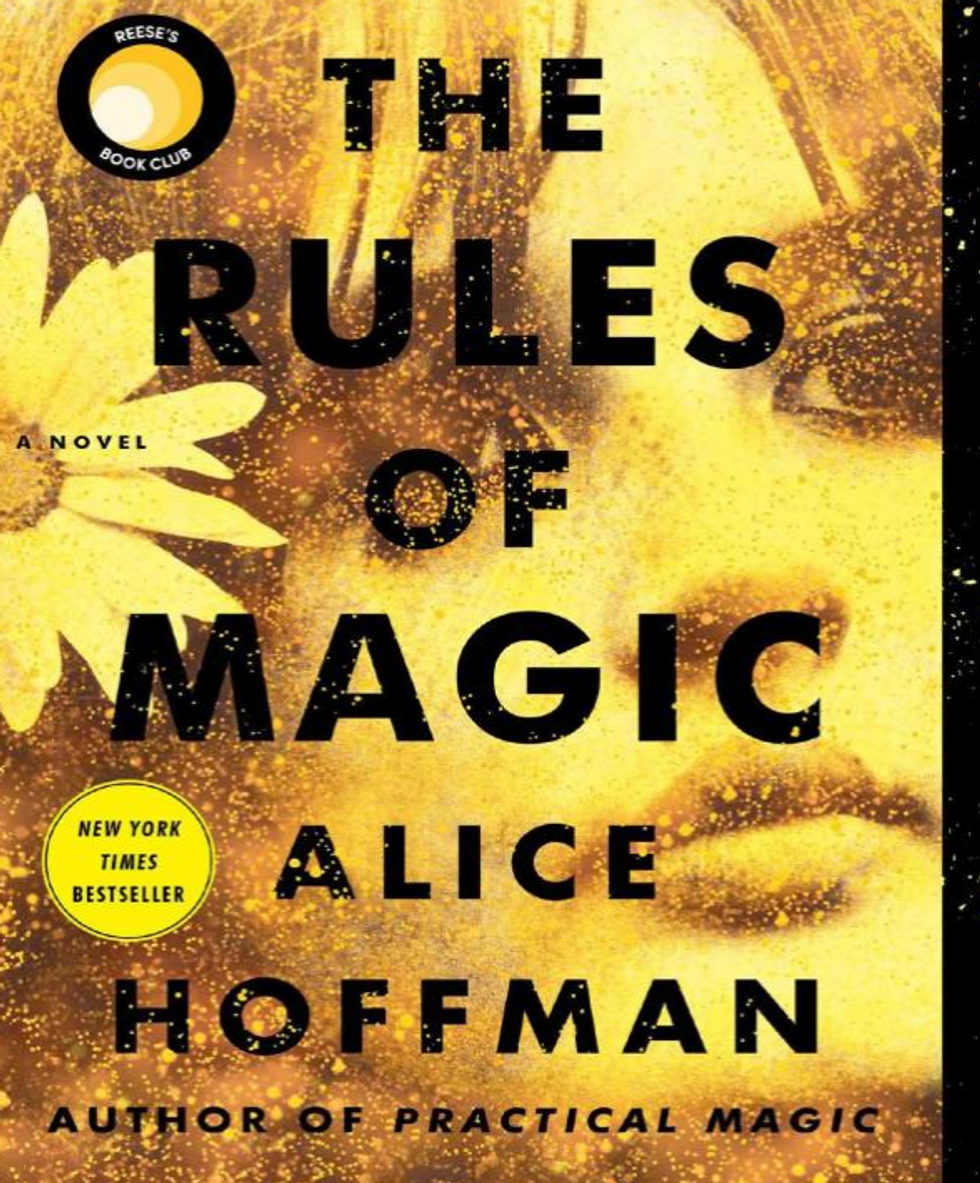 via: Amazon
Because the prequel, 
Rules of Magic, 
is based on the prequel of the novels - meaning it'll be true to the source material.
And the details we know so far are tantalizing.
"Set in 1960s New York City, the series follows three troubled siblings—Franny, Jet, and Vincent Owens—who wrestle with abnormalities that have kept them isolated,"
says HBO.
The press release goes on:
"But the tumultuous times unearth the extraordinary discovery that they are, in fact, descendants of a bloodline of witches. The two sisters will become the revered, and sometimes feared, aunts in Practical Magic, while their brother will leave an unexpected legacy."
While we're super excited to see the beginnings of Jet and Franny ...
What's even more exciting is Vincent - a character whom, as yet, fans know nothing about.
There are still some unanswered questions, though.
Such as, will the childhood version of Sally and Gillian (Bullock and Kidman) make an appearance?
As you'd expect, the internet is very excited.
the only thing ill ever stan in this life is the kitchen from practical magic https://t.co/60M70WMGIh

— Hayley Frazier (@Hayley Frazier)1567397452.0
The original movie has such a cult following, we're sure the prequel will already have a built-in following.
Many made this point.
Too often, prequels end up being disappointing. But this one looks super promising.
Others have this hope.
@JarettSays Stevie Nicks write the theme song challenge

— 𝙍𝙤𝙗𝙚𝙧𝙩 𝙆𝙚𝙨𝙨𝙡𝙚𝙧 (@𝙍𝙤𝙗𝙚𝙧𝙩 𝙆𝙚𝙨𝙨𝙡𝙚𝙧)1566241420.0
Hey, if they're looking for an original score which totally fits the vibe of the prequel, they could do 
far 
worse.
One hopeful Twitter user reached out.
I've decided to refocus back on acting over hosting solely because there's going to be a #PracticalMagic prequel, a… https://t.co/jhkaLWa01c

— Alana Jordan (@Alana Jordan)1566309057.0
Hey, if you need any extras, HBO, we're happy to help, too.
Because with an original like this ...
Cultural impact: █    █  █  █… https://t.co/GyXNNtbojW

— Tyler Ruggeri (@Tyler Ruggeri)1569011181.0
We've all got 
very 
high hopes for the prequel.
So, in spite of the internet's usual skepticism ...
Me: enough reboots and prequels! We need new ideas. Also me: Practical Magic prequel? https://t.co/GQLtG2FhFW

— Austin is Team Godzilla (@Austin is Team Godzilla)1566235233.0
This is one reboot that the world seems 100% on board with.
The series is set to be ten, one-hour episodes.
Which gives us way more content from the Practical Magic universe than we could ever have hoped for.
But there is one downside.
There's no information about when we can expect this series to hit our screens - yet. If you can't wait though, we've got all the info on the HBO show which has everyone talking.