Unless you've been living under a rock, the success of HBO's new drama, Euphoria, is unlikely to have passed you by. Whether it's the controversially gritty scenes depicting all manner of illicit teen activities, the amazing acting performances by previously unknown stars, or the incredibly stylish way that the show is filmed, it seems as though no one can stop talking about it.
And its success has now been cemented, with HBO execs renewing the show for a second season. We can't wait.
If you're still yet to tune in to the epic teen drama, we're here to convince you that you need to. Wondering what all the fuss is about? Read on.
Euphoria came to HBO on June 16th.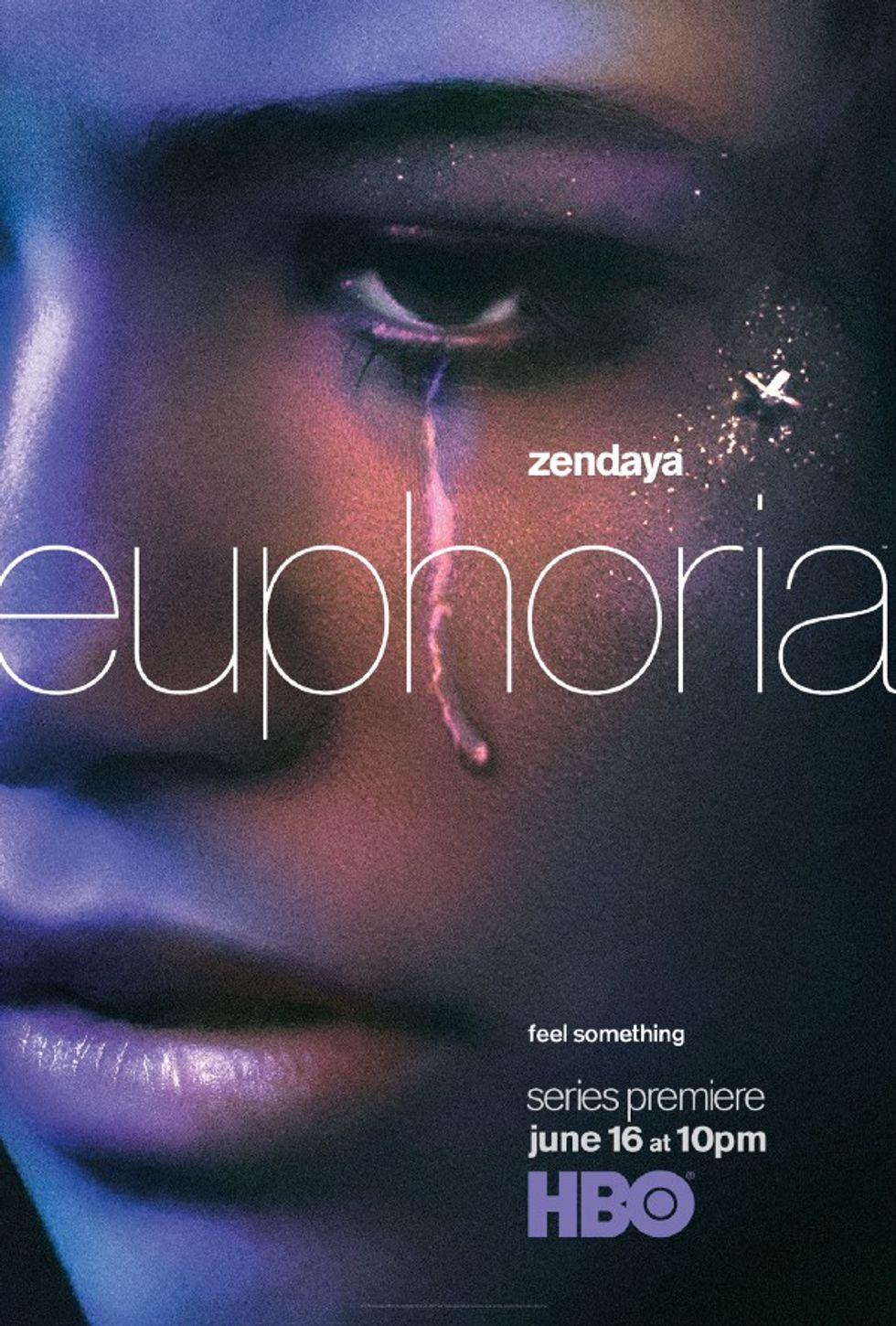 via: IMDB
And, from the very first episode, the world knew that we weren't in store for your typical, saccharine-sweet teen drama series.
Euphoria 
offered something completely different.
It featured an ensemble cast of relative unknowns - aside from Zendaya, that is.
The story essentially revolves around a group of high-school students in suburban Los Angeles, struggling with the real issues faced by teens today.
The cast are all absolutely incredible.
And the intertwining storylines faced by each of the series' leads ingeniously represent the different things that affect generation Z - as horrifying as that may be to parents!
Each character is exceptionally well-rounded.
From teenage drug addict, Rue, and wannabe it-girl, Maddie, to human boiling pot of repressed rage, Nate, each character has incredible depth. In spite of the extreme nature of the plot, there's also a lot of believability.
The show also isn't afraid to look at darker aspects of life.
It tackles issues such as mental illness, substance abuse, and addiction, varying sexualities, leaked nudes, self-harm, sexual violence, and loneliness. And that's just in the first episode.
The show is pretty risque.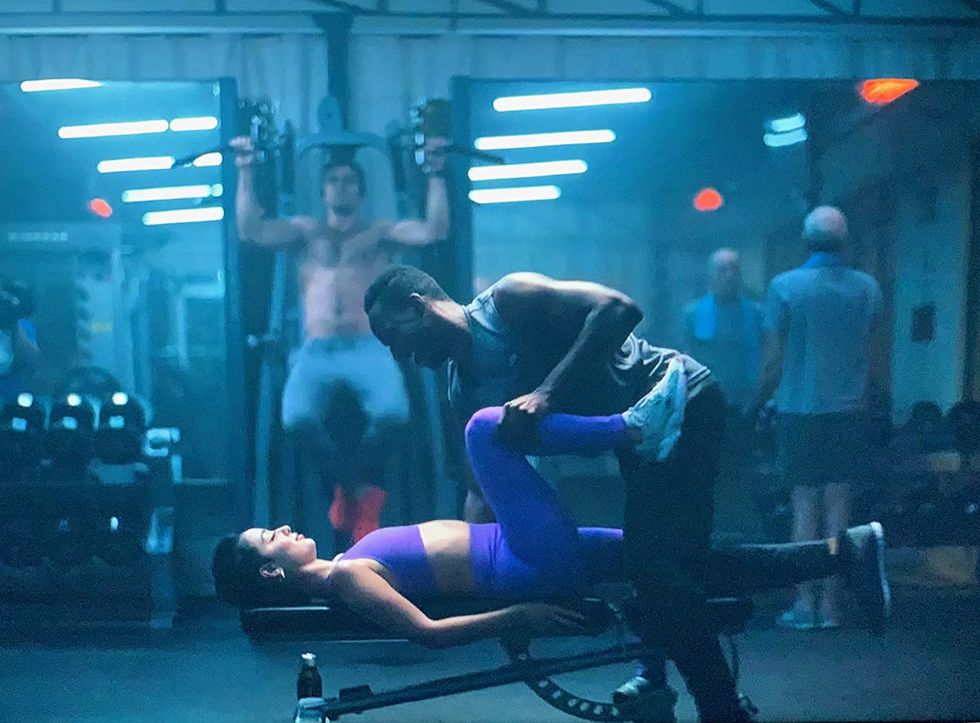 via: IMDB
If you're not super brave, we don't recommend watching it with anyone that you're not 100% comfortable with - or you risk a pretty awkward situation.
In particular, depictions of sex and drug use are unflinching.
And, when you combine this with the age of the characters - and, let's face it, the age of the actors - this can make for some pretty shocking viewing.
There was parental uproar following the season premiere.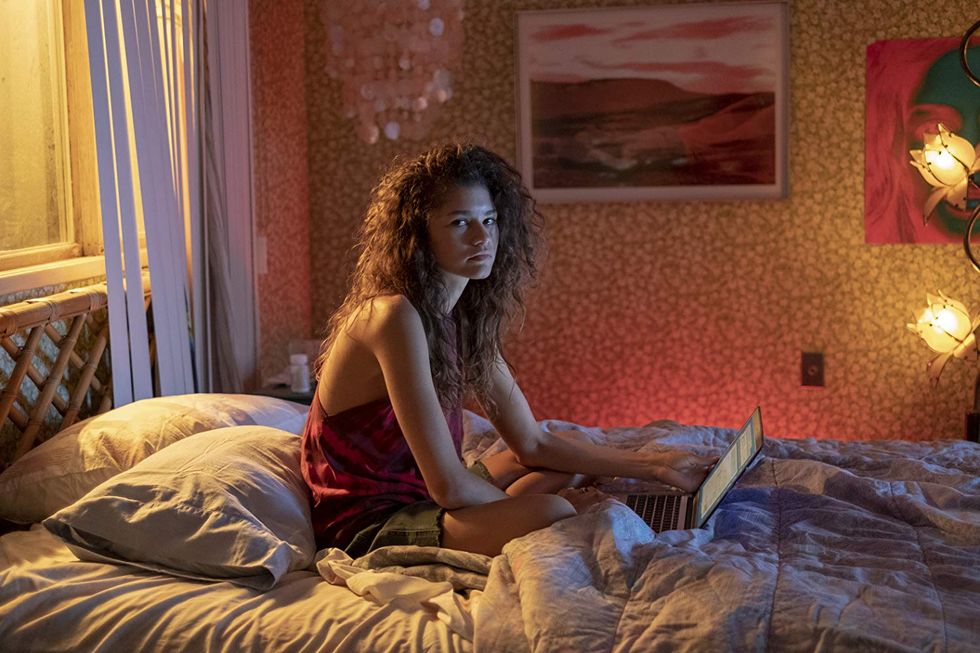 via: IMDB
Many believed that
the show was just too hardcore
and called for it to be removed from our screens. Of course, this just added to 
Euphoria's 
mystique, and likely contributed to the show's popularity.
On top of that, although the show is extreme, it's realistic.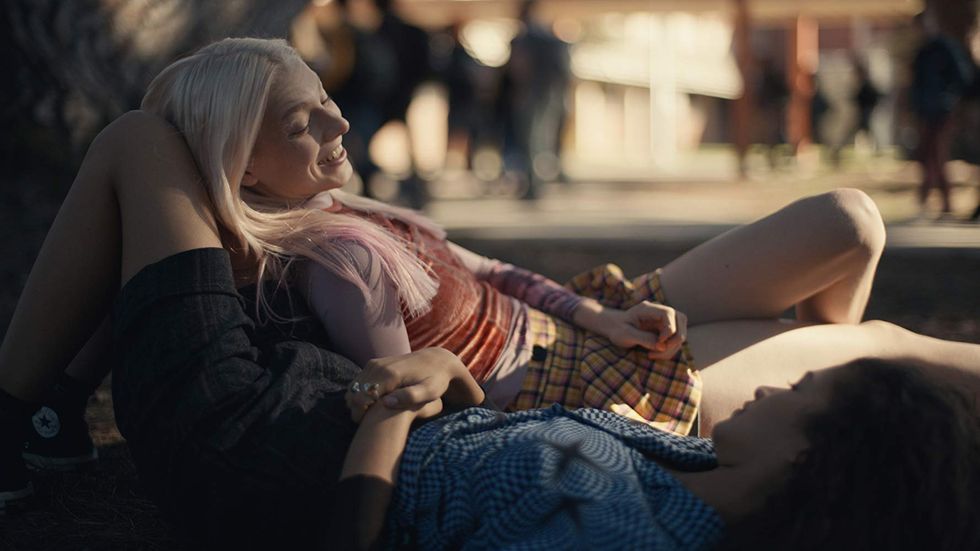 via: IMDB
Pretending that these situations don't trouble teens of today won't stop them from happening. But, underneath it all,
Euphoria
is really a show about love.
The show centers around the relationship between Rue and Jules (or "Rules").
Jules is portrayed incredibly by trans model and activist, Hunter Schafer. Many praised the way that Euphoria depicted Jules - as a person first, with her trans-ness secondary to her character as a whole.
And there was another reason for Euphoria's cultural impact.
Euphoria make-up became something of a meme.
The stylized look of the show makes it a pleasure to watch.
Euphoria a go just because it's so easy on the eye.
The show has had an undeniable cultural impact.
In fact, it seems as if no other show has quite had such an immediate effect on how people engage with their beauty products.
Although the trend isn't for everyone.
Love it or hate it, Euphoria make-up is undeniably interesting - and we can't wait to see some more of these incredible looks in the future.
The Euphoria make-up trend is so prominent, in fact ...
That Instagram announced earlier this month that they are launching their very own 
Euphoria filters
- for when you just don't have time to glue a bunch of rhinestones around your eyes.
And the show's popularity doesn't end there.
Because, last month, before the first season's run had even ended, HBO confirmed what fans had been hoping for. Euphoria was coming back for season two.
Not only were people excited to see what comes next for their favorite characters...
But we also wanted answers as to what the hell that final musical number was - and what that means for Rue's recovery journey.
But it's not just Rue that we're excited to see.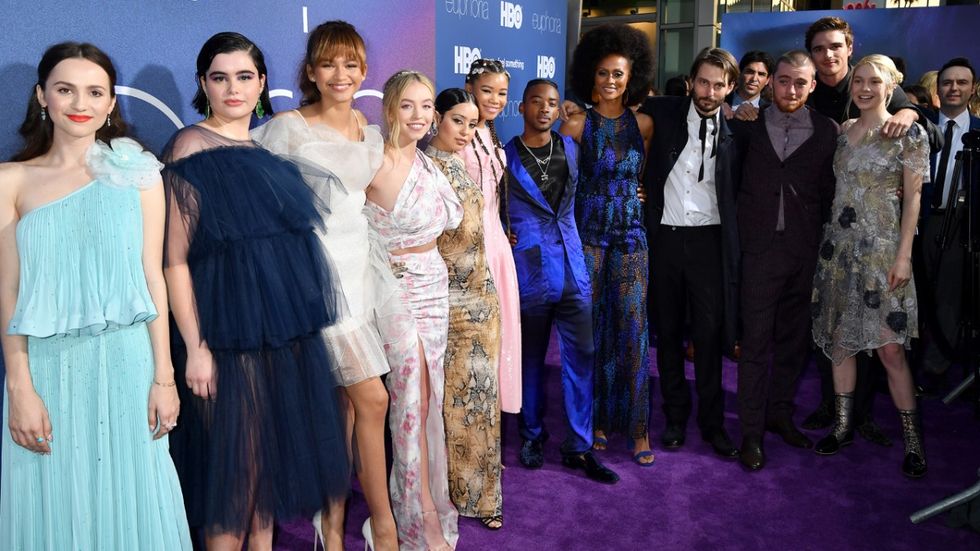 via: IMDB
We wanna know what happens to 
every 
member of the
Euphoria
cast - and that really speaks volumes as to the quality of the show.
We're very excited.
Although the release date of the second season is still to be confirmed, it's expected to air in June of 2020. Only nine months to go! And, if you're in the mood to stream something else in the meantime, check out our list of what's coming to Netflix in September.