Having twins is not an easy task as it is, and coupled with the devastating realization that your partner won't be with you on the journey is heartbreaking.
But one woman has defied odds after giving birth to her late husband's twins...
Bringing a child into the world is one of the most amazing experiences.
One that no new mom should have to experience alone.
The labor isn't so magical, however...
The labor of childbirth is known for being one of the most painful things that the human body can experience.
It is the very thing most women dread.
A combination of intense muscle tightening, abdomen cramps, pain in the torso and pelvic area, back pain, contractions from the uterus, and, eventually, pushing a baby out of the vagina... It's certainly no walk in the park.
Labor is different for every woman.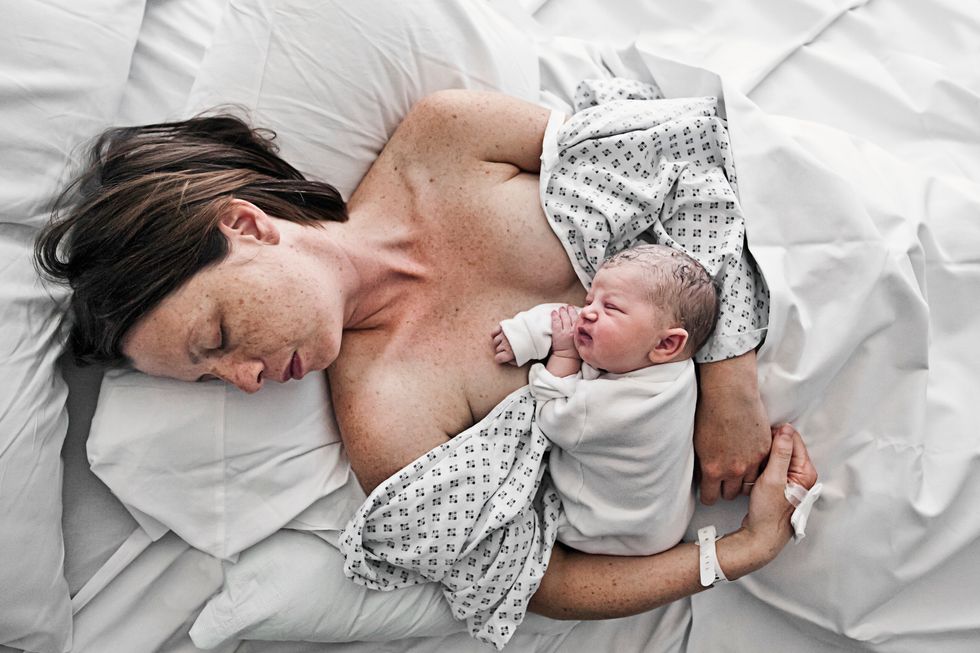 via: Getty
Despite the fact that labor is pretty much guaranteed to be painful, it varies slightly for every woman; no labor is the same.
Which makes the support of a partner invaluable at this time.
Sadly, some women have to go through the whole experience alone.
Whether that's out of choice.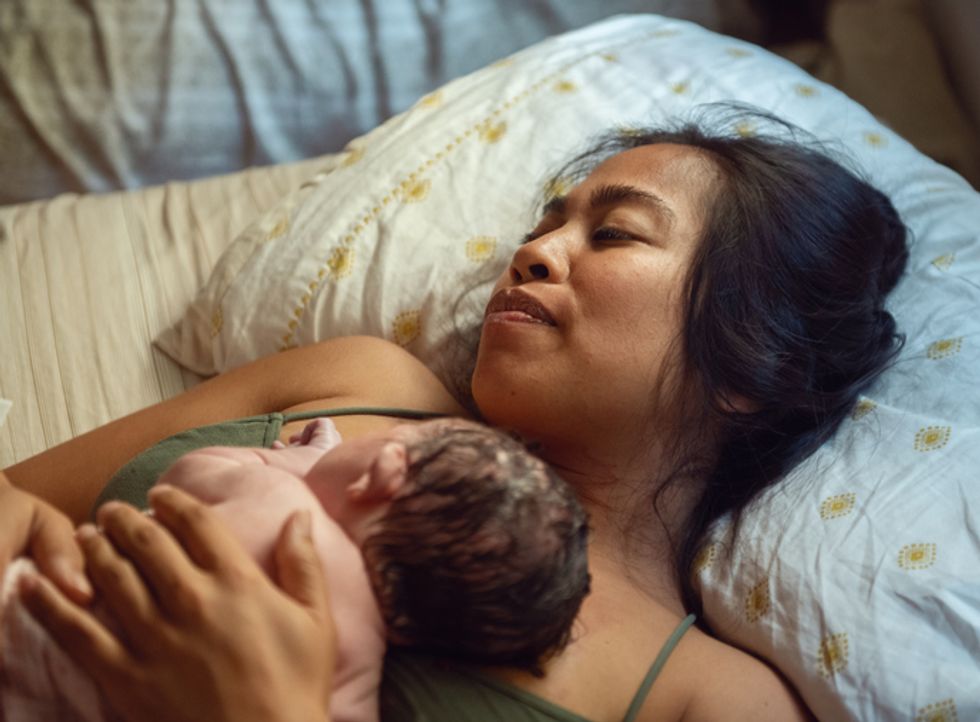 via: Getty
Or due to heartbreaking circumstances.
Which is what one widow had to prepare for when giving birth to her late husbands twins...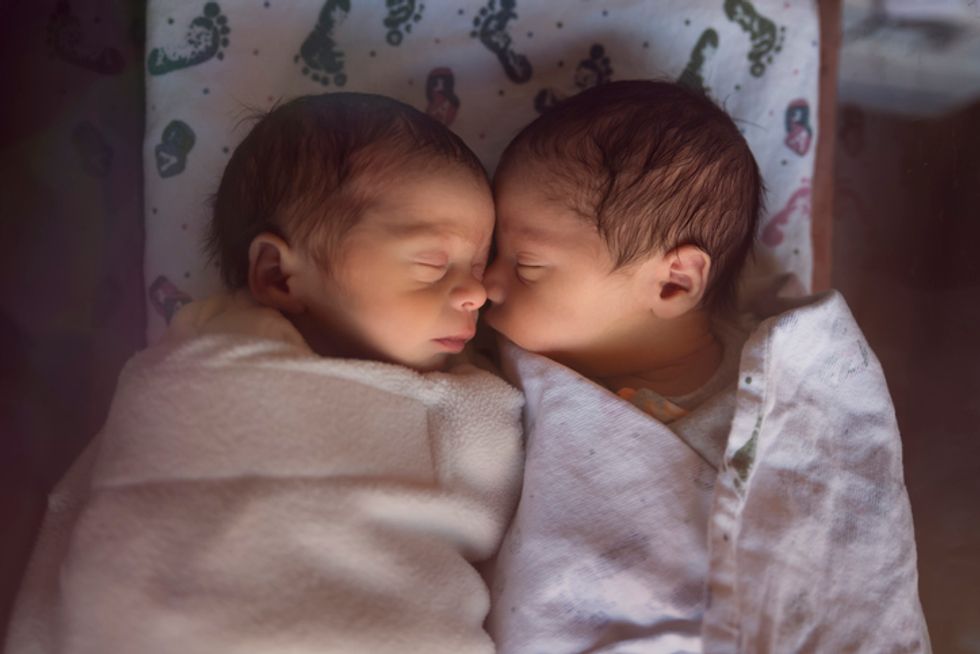 via: Getty
Three years after losing his battle with throat cancer.
Lucy Kelsall Married David 2012 and just two years later received the devastating news.
He had developed a secondary tumor in his throat.
Over the next three years, David endured ninety-nine rounds of radiotherapy, as well as having his voice box and part of his neck removed.
The couple dreamed of starting a family and made the decision to freeze David's sperm before treatment made him infertile.
Just days before he passed away, Lucy made a promise to him.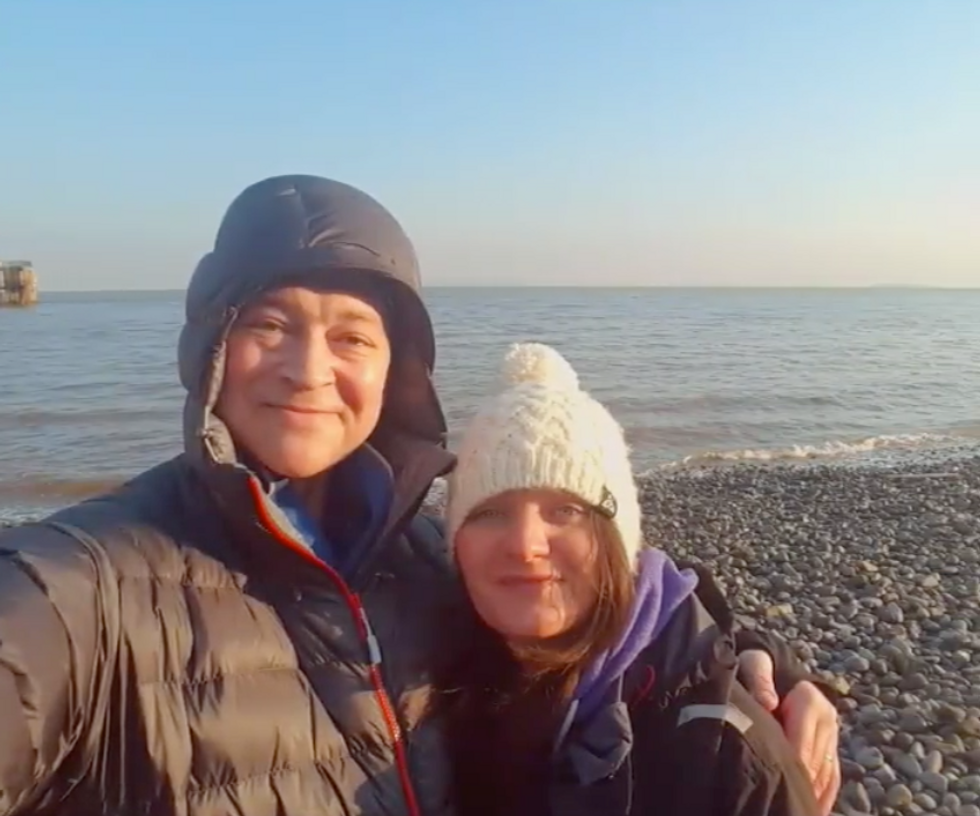 via: Facebook
That she'd have his baby using IVF. leaving David's mom, Wilma delighted.
Although his mom had to deal with conflicting emotions.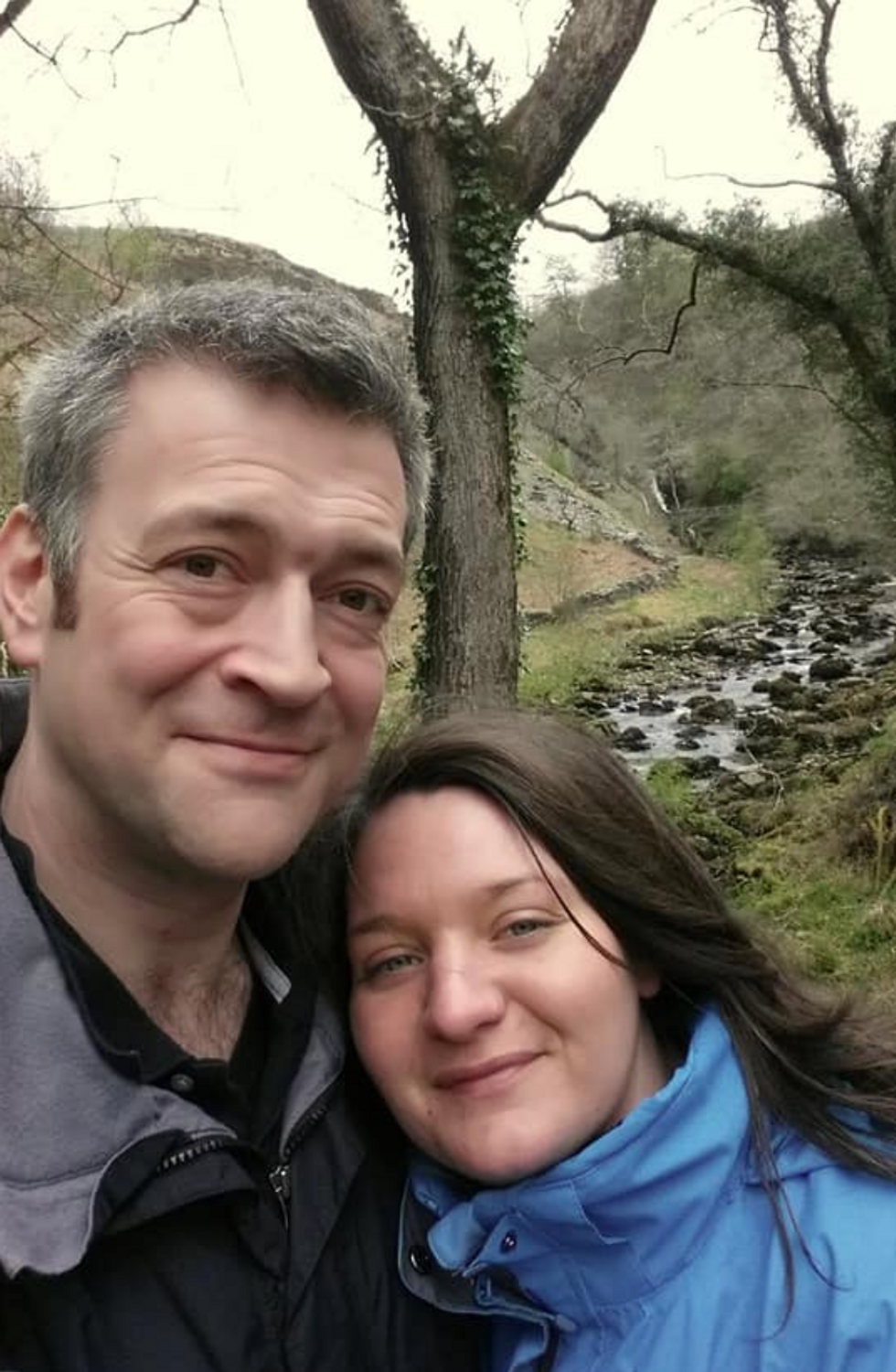 via: Facebook
Wilma said: "It's a double-edged sword because I'm devastated about David but also so happy and so pleased for Lucy."
"She's given me the chance to be a grandma to David's babies."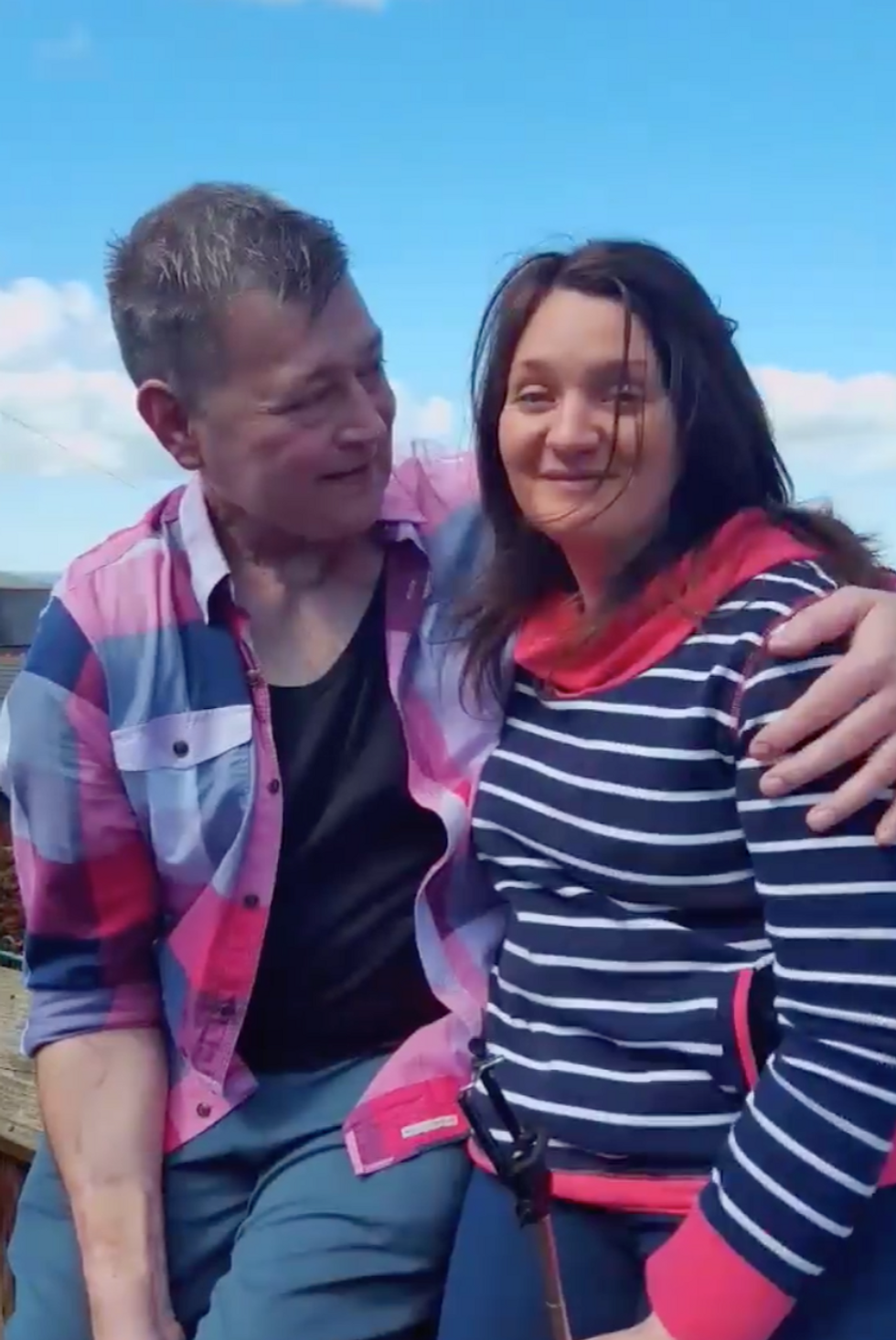 via: Facebook
"When he died I did think that my chance to be a grandma to David's children had gone but I knew it was in the back of Lucy's mind and that they'd saved the sperm. "We were so shocked when we found out it was twins because we'd be lucky just to have one and it was Lucy's last chance." "I prayed it would work and I prayed for them a lot before they were even born." "They're an added gift and they are lovely, David looks like my David and Samuel looks like his mum."
"Lucy is such a lovely girl and it was lovely to see them together."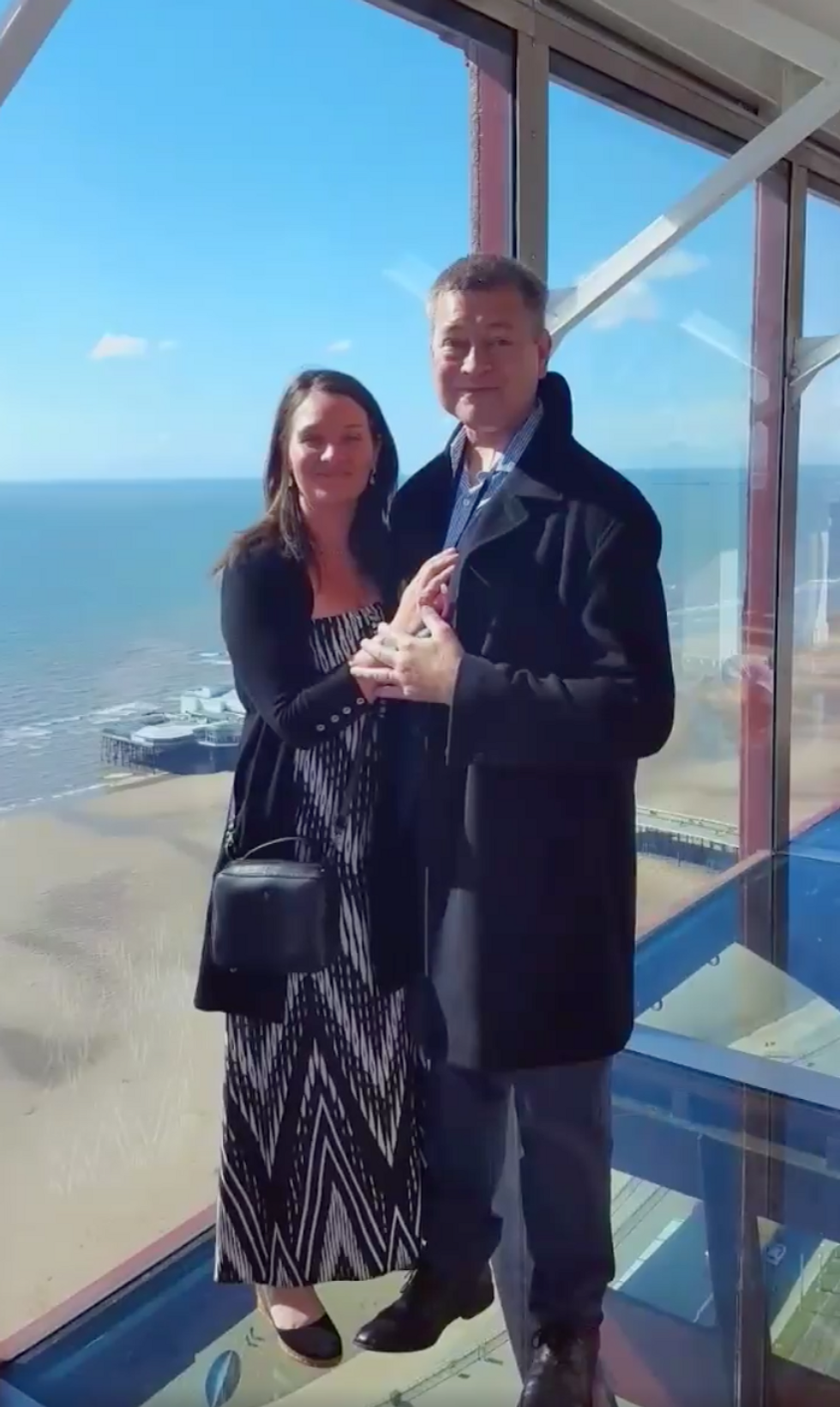 via: Facebook
Lucy continued: "Neither of us wanted children but as soon as we got married that changed. We thought it would be selfish not to when we had the opportunity to bring up people who could be a good influence on the world when there's so much bad out there."
But their plans were cut short when they found out the devastating news.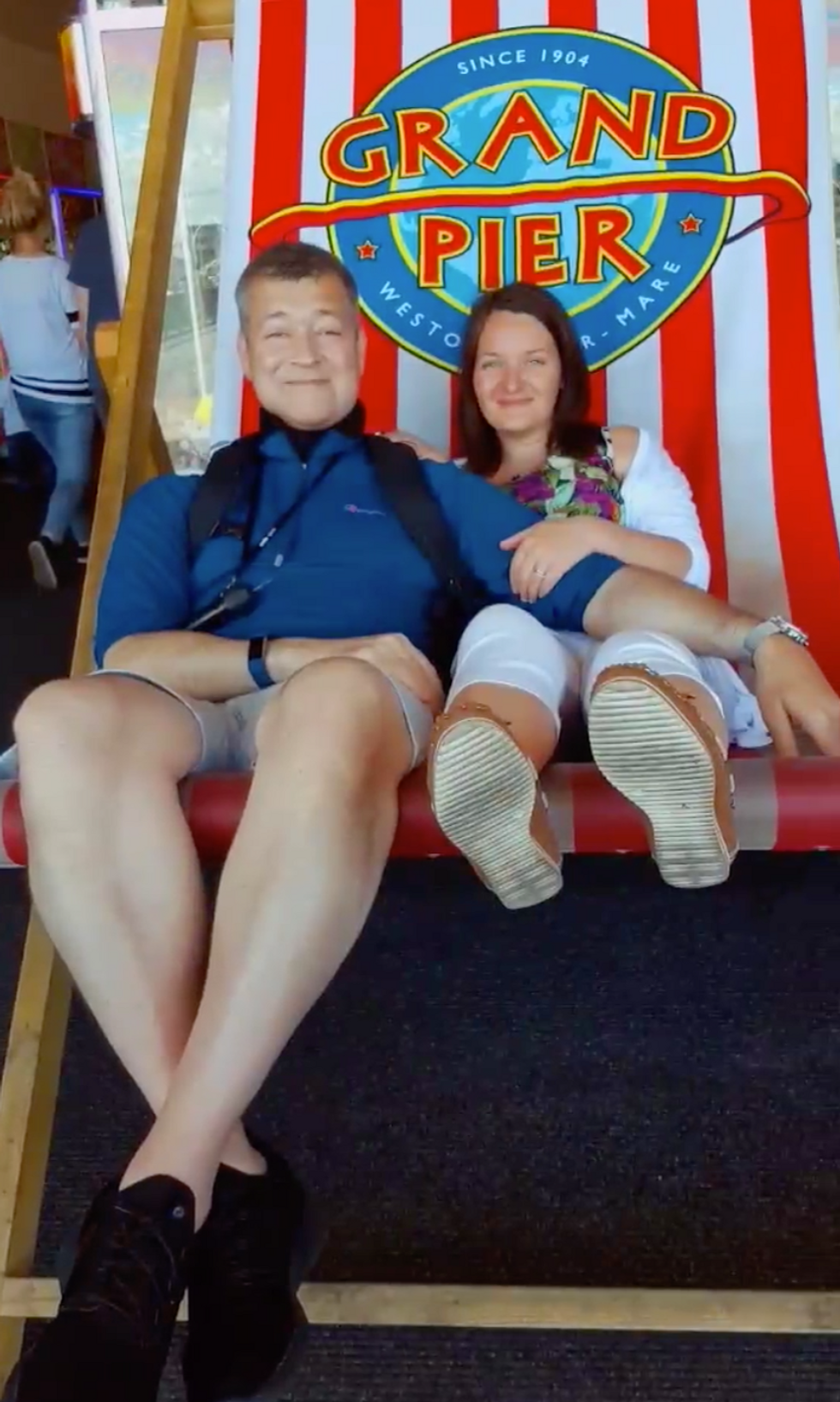 via: Facebook
"In 2014 he had a sore throat that didn't go away and a couple of months later he was diagnosed with throat cancer. I had to learn how to lip read because he couldn't speak. Even though he was in a lot of pain and couldn't speak it just reaffirmed his faith."
"David eventually passed away in 2017 when the tumor wrapped itself around an artery in his neck and doctors were unable to remove it."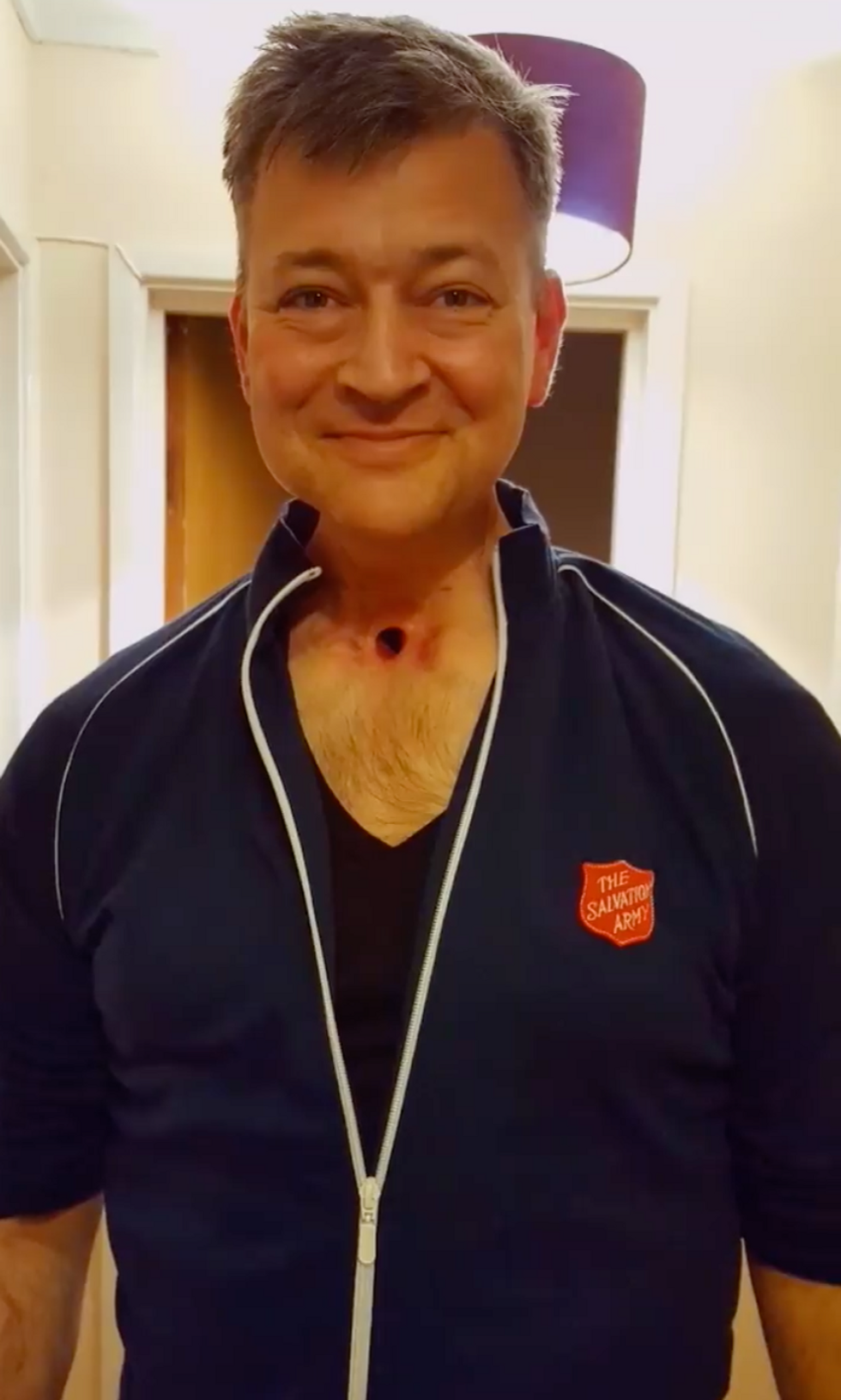 via: Facebook
"David was amazing, such an inspiration and an intelligent and caring man. I couldn't bear the thought of him leaving this earth without passing his genes and the hope of having his child kept me going and now I see a future again."
Lucy gave birth to the twins 10 weeks ago.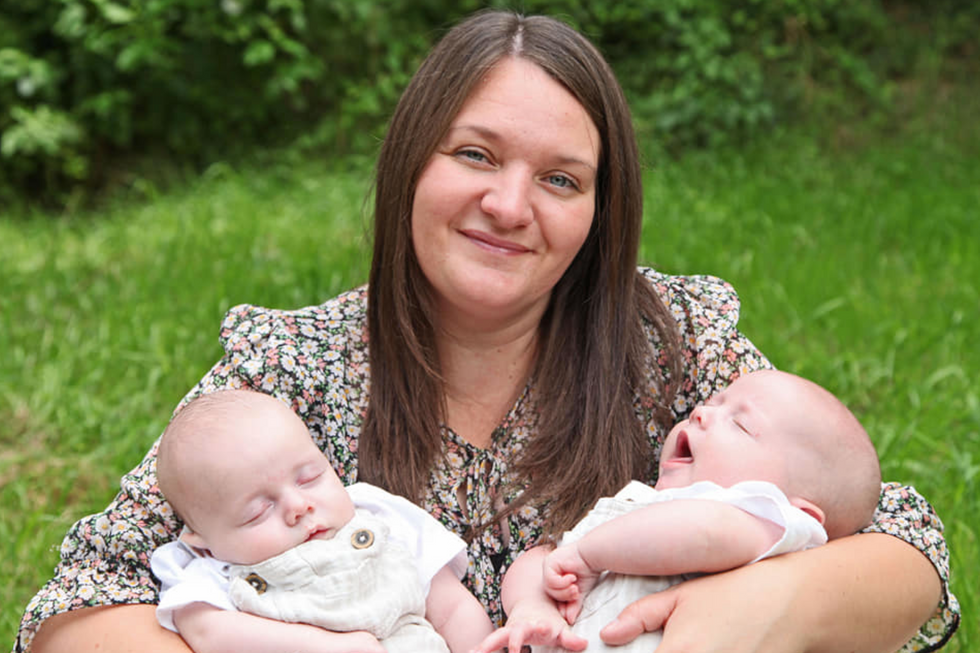 via: Facebook
"I will tell the boys about their dad every day so that he's still a part of their lives and I have some photo albums to show them of mine and David's life together."
Doctors originally told the thirty-seven-year-old that her chances of getting pregnant were slim.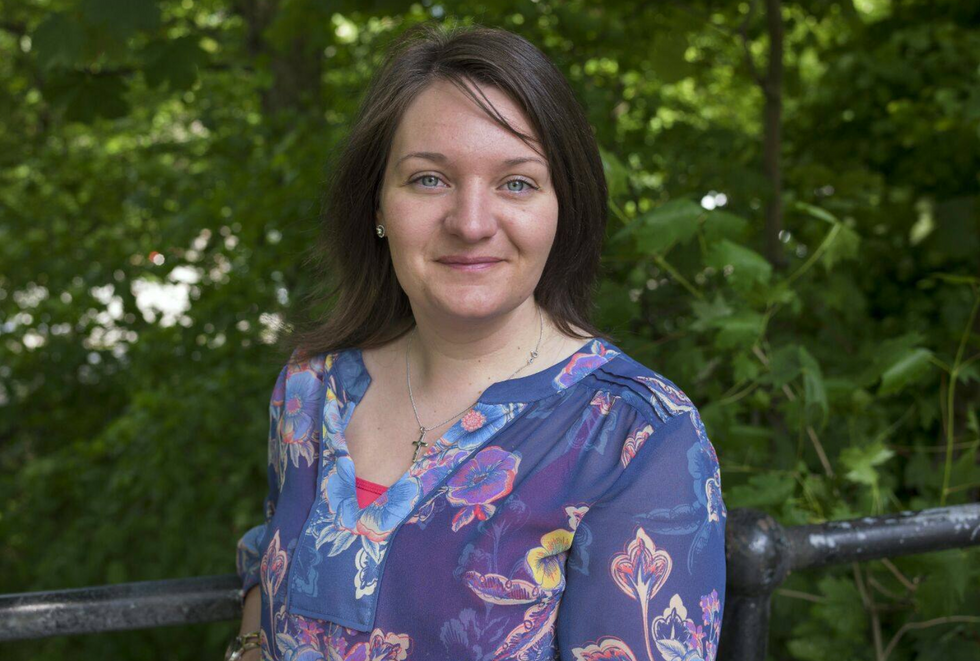 via: Facebook
Despite this, Lucy gave birth to two healthy boys, David and Samuel.
After just her second round of IVF, in 2019!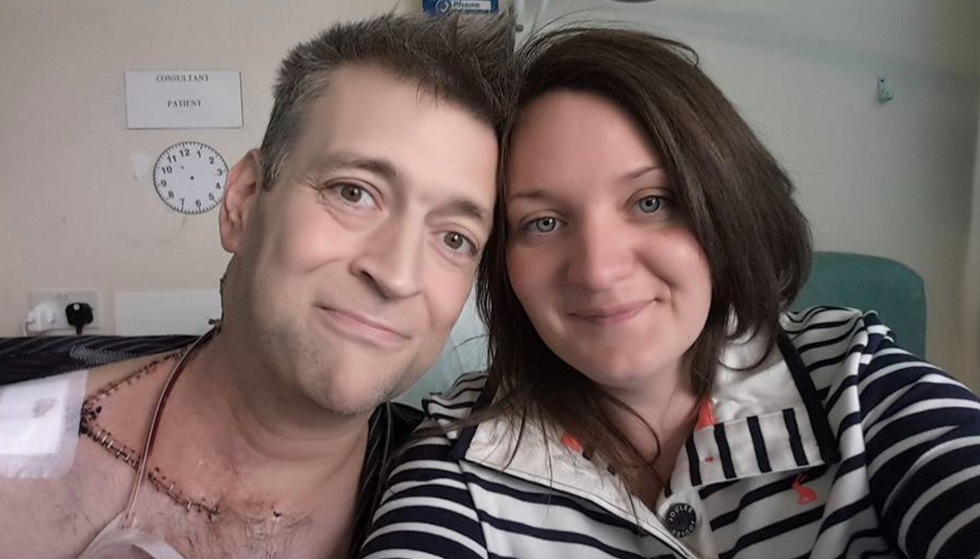 via: Facebook
She said: "A few days before he died I told him I was still going to have his baby and he was so surprised and happy." "He looked so proud and he would have been an amazing father."
Obviously the news was bittersweet for Lucy.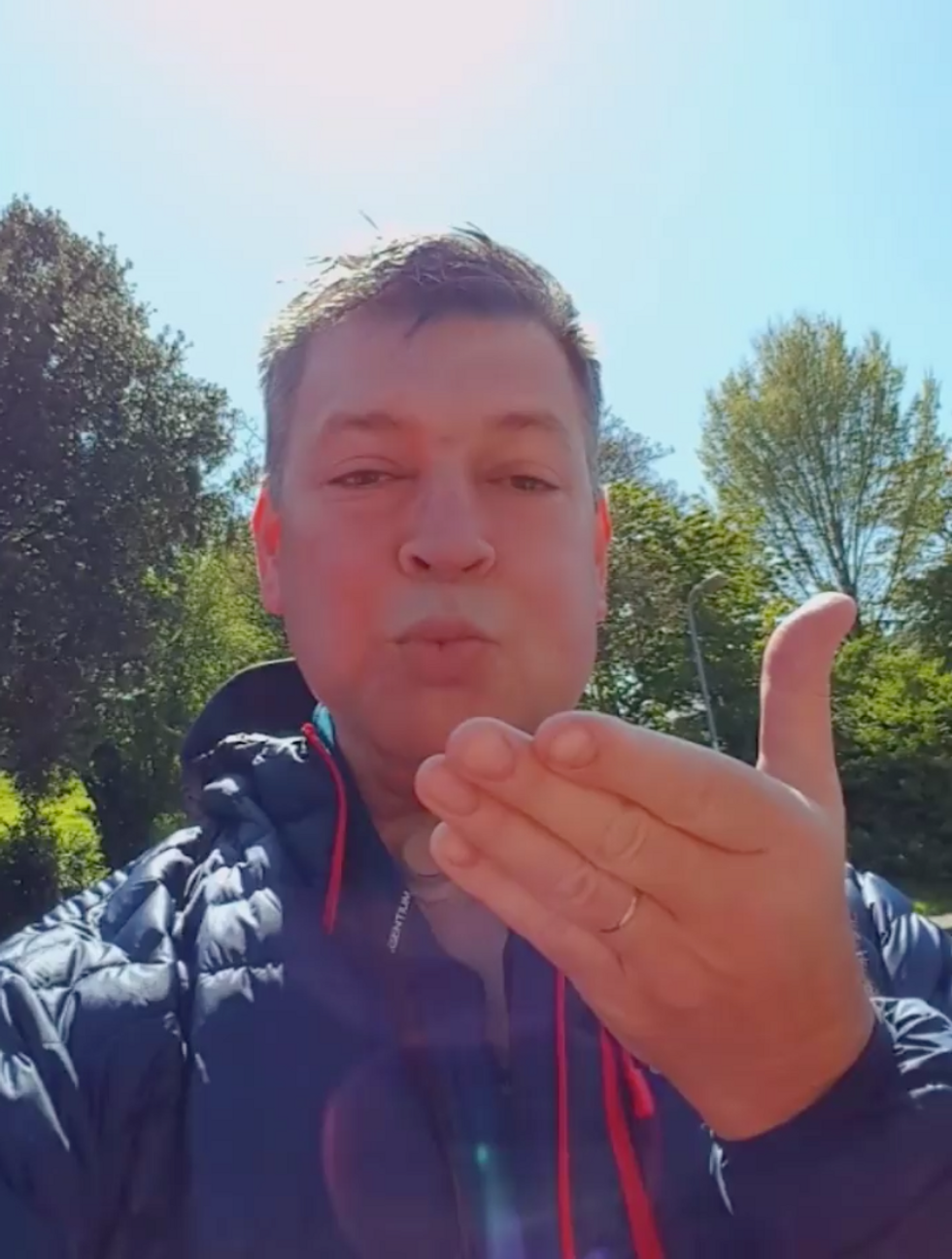 via: Facebook
"It was so emotional at the birth and I still can't get my head around the fact that I have a bit of David with me forever." "One of them has David's long legs and big feet and one has his green eyes."
It definitely was a miracle.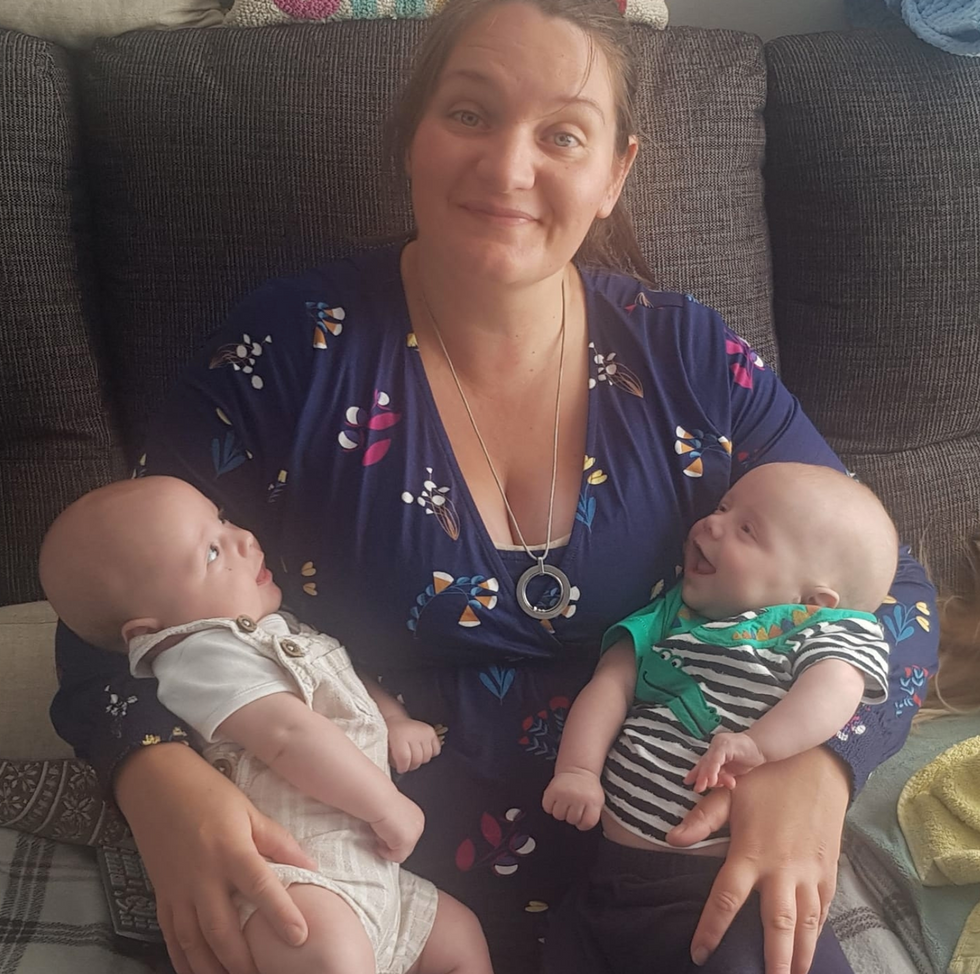 via: Facebook
"When I found out there were two heartbeats the doctors were amazed." For more baby news, keep scrolling to read why this TikTok video is sparking a
huge
debate...