Wahlburgers star, Henry "Nacho" Laun's cause of death has been confirmed by TMZ via the Commonwealth of Massachusetts which stated that the star had complications due to "acute co*aine intoxication," ultimately leading to his death.
Laun, known by his nickname, "Nacho", passed away earlier this month after he was rushed to hospital with sources stating it was due to a "medical emergency" at the time.
Fans may remember him from his role in the series Wahlburgers which followed Mark, Donnie, and Paul Wahlberg as they gave fans a look at the personal and professional life of the Boston family, most notably Paul, as he prepared to expand his hamburger restaurant business. Laun guest-starred on the program to show off his eating skills and gained a massive following from the stint.
Earlier in the month, TMZ reported the reality star was on a road trip from Boston to Cape Cod in mid-May when he was found unconscious in his vehicle at a gas station. He later died at a Massachusetts hospital, sources confirmed to the outlet.
When he was first taken to the hospital, he showed hopeful signs of recovery, which gave the impression to his friends and family that his condition would improve but, unfortunately, it didn't. Laun became unresponsive and placed on life support due to his inability to breathe on his own.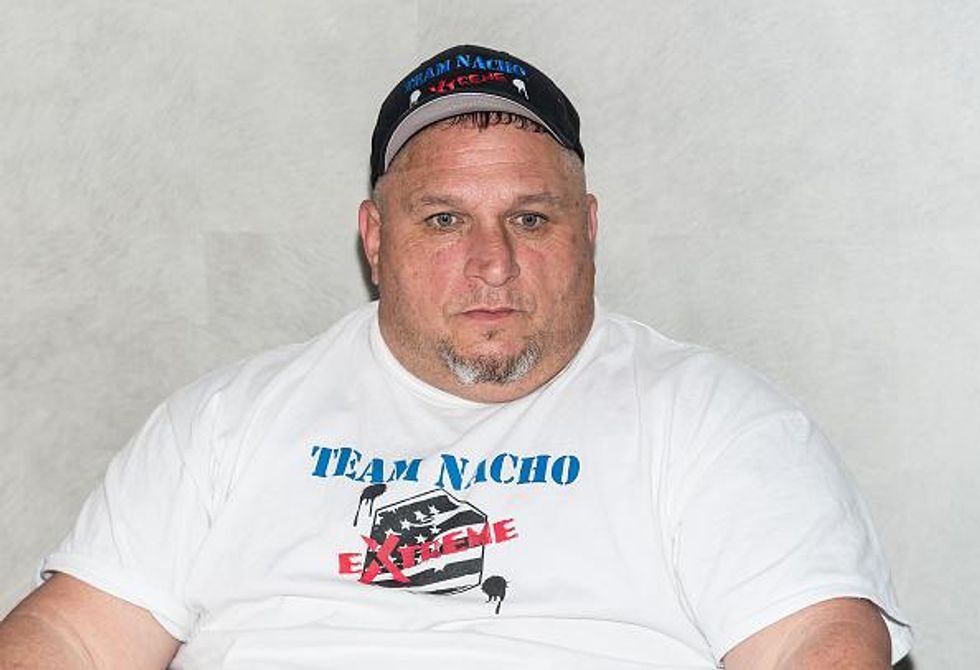 At the time, it was "unclear" what caused his medical emergency, but now his death certificate has confirmed that it was a dr*g overd*se. On June 19th, he was cremated.

Rest in peace, Nacho.