In the latest installment in Disney's live-action remake frenzy, Hercules has been announced as their next project, and everyone is saying the same thing about the cast...
Hercules is a Disney classic.
First released back in 1997, the animated movie retells the historic tale of the Roman hero and god, Hercules.
The ancient tale of Hercules was spun into a feature-length animated movie...
And showed the Roman god, Hercules, rescuing the love of his life while defeating the evil lord of the underworld, Hades.
Ancient Greek mythology was expertly brought to life...
And today, it remains one of the firm favorites of the Disney Renaissance period.
Now, as most of you will have noticed...
In the last couple of years, the minds over at Disney have been revamping their Renaissance masterpieces. Several of their classics, such as
Beauty and the Beast
,
The Jungle Book
, and
The Lion King
have been reworked into live-action movies, and they have been a roaring success.
People are loving these live-action remakes...
And their latest project has got Disney fans very excited.
Last week, Hercules was confirmed as their next live-action venture.
And Anthony and Joe Russo, the brothers who directed
Avengers: Endgame 
and a handful of other
Avengers
movies, are officially slated to produce the live-action remake of 
Hercules, 
the
Hollywood Reporter confirmed.
People are undeniably very excited for a Hercules reboot...
And there is so much room for discussion regarding the cast.
People have been incredibly vocal on who they want to portray their favorite characters...
I'm really getting onboard with this live Hercules. My cast list will be coming at you in a quick second. Pay attention @Disney

— Dylan M. Kennedy (@Dylan M. Kennedy)1588678214.0
The matter has been taken
very
seriously.
For the role of Hercules?
Hercules - Chris Evans https://t.co/RMLxW3GHn0

— Lacey (@Lacey)1588545821.0
Well, Twitter users are currently bickering over Chris Evans, Chris Hemsworth, and Tom Holland.
And for Hercules' love interest, Meg?
Josh Gad suggests @ArianaGrande for the role of 'Meg' in the #Hercules live-action adaptation in new interview with… https://t.co/kedQy1jbwt

— Pop Crave (@Pop Crave)1588364239.0
The vast majority of people are screaming for Ariana Grande to step up to the role... Though it's a massive no from me. Pop stars just don't make good actors, will we
never
learn from our mistakes?
And as for Hades?
I'm still very much into the idea of Johnny Depp playing Hades in the Hercules remake. https://t.co/QyzGzHkFQJ

— Strawberry Fields ミ☆ (@Strawberry Fields ミ☆)1588591378.0
Many believe that Johnny Depp will provide the
perfect
gothic, yet slightly comical portrayal of the lord of the underworld.
Hades' comically demonic sidekicks, Pain and Panic have also been cast in the minds of Twitter users...
I have to admit, Jonah Hill and Michael Cera would be perfect.
And, of course, Lizzo just has just be on the bill.
If Disney don't cast Lizzo, then there's no point watching Hercules. https://t.co/EMQ8KmXjie

— Zhidubem (@Zhidubem)1588305419.0
Someone will have
really
missed an opportunity if she isn't.
But there is one resounding theme amongst these cast discussions...
if Danny Devito isn't cast in the live action hercules i'm gonna be so angry istdd (i swear to danny devito)

— Danny Devito Facts™ (@Danny Devito Facts™)1588372284.0
Will Danny Devito be making his come back?
Hercules fans far and wide are hoping and praying that Danny Devito will reprise his role as Phil.
The half-human, half-goat Satyr, Phil, was voiced by Devito in the 1997 original, and people cannot imagine his character any other way.
Devito has an undeniably unique voice...
Hercules is being made into live action and I am 1000% against this if Danny DeVito isn't the Satyr. https://t.co/lss9L6nEPC

— 𝖘𝖆𝖗𝖆𝖍 𝖒𝖆𝖘𝖔𝖓 - ✎ (@𝖘𝖆𝖗𝖆𝖍 𝖒𝖆𝖘𝖔𝖓 - ✎)1588258997.0
And people are having a hard time imagining the character of Phil without Devito's husky New York accent.
It is of the utmost importance that Devito returns to the role of Phil.
if they don't cast Danny DeVito as Phil in the live action Hercules I will riot https://t.co/FPxtdVaeyL

— heidi (@heidi)1588625550.0
Because, if not, people will
riot.
And people are so passionate about the cause that Devito has been trending on Twitter...
Ah yes, the most famous figures in Greek mythology: Artemis, Hercules, and Danny Devito https://t.co/rcGnotLp9h

— Brooke✨ (@Brooke✨)1588291987.0
Among the other famous figures in Greek mythology. 2020 is
strange.
Though some people have slightly different ideas...
Cast Danny DeVito as HERCULES!!! You cowards!!! https://t.co/AiL06iBXcZ

— Willow Rosenberg wannabe (@Willow Rosenberg wannabe)1588293058.0
Devito as the lead role of Hercules? Heck, I'd pay good money to see that.
Devito himself is yet to comment on whether he's interested in returning to the role or not...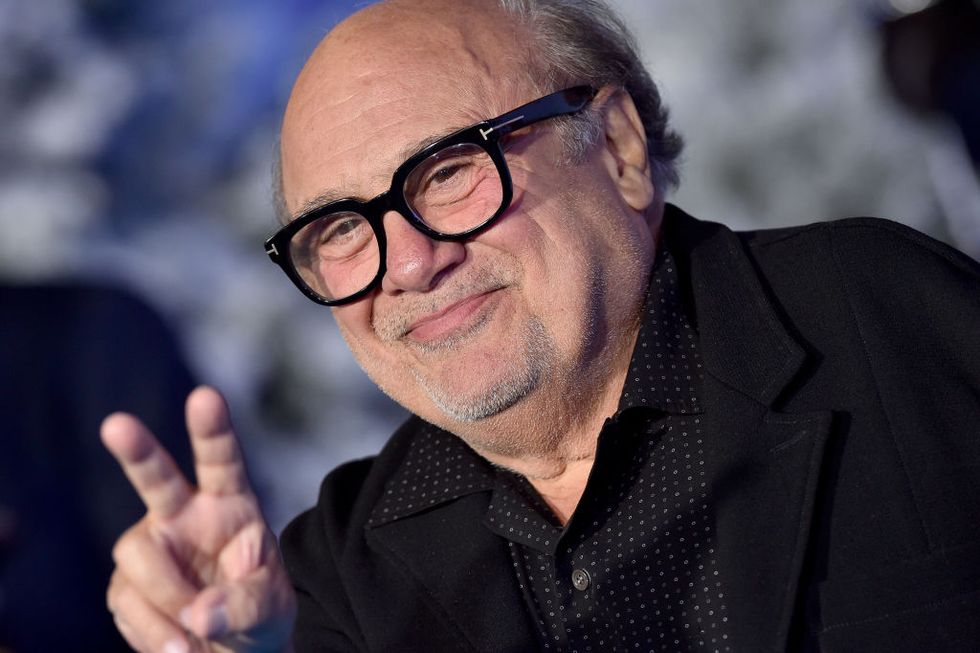 So for now, we can only hope. But there is a movie that the beloved actor
is
interested in remaking... Keep scrolling for the full details.