It's almost Valentine's Day which means the love — or lust — is in the air. But before you so something (or someone) stupid, it's best to know what else is floating around.
Because according to the CDC, STDs have reached all times highs thanks to more online dating sites and casual sex.
But luckily for you, BackgroundChecks.org put together a list of the best and worst states for STDs in America.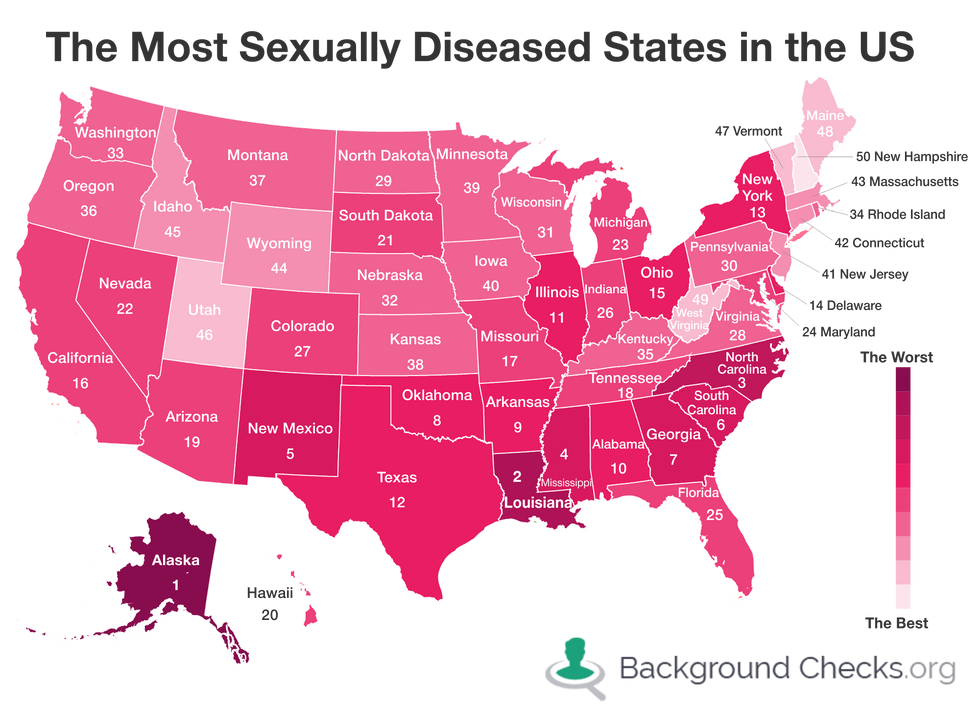 via: Background Checks
They used CDC data on STDs, state and county health agency data, and social media surveys. For empirical data, they used a rate of incidents per 100,000 residents normalized for population.
Finally, they attached a weighted average to CDC and state health data, and factored in survey data to get their final rankings.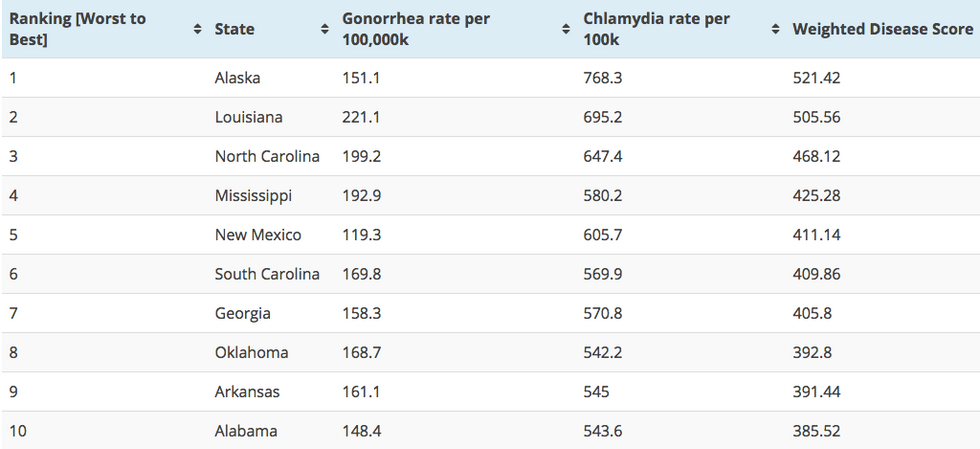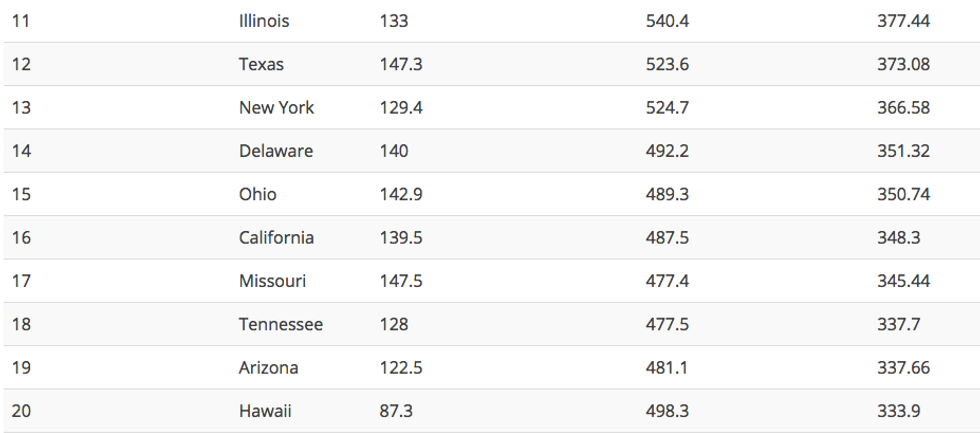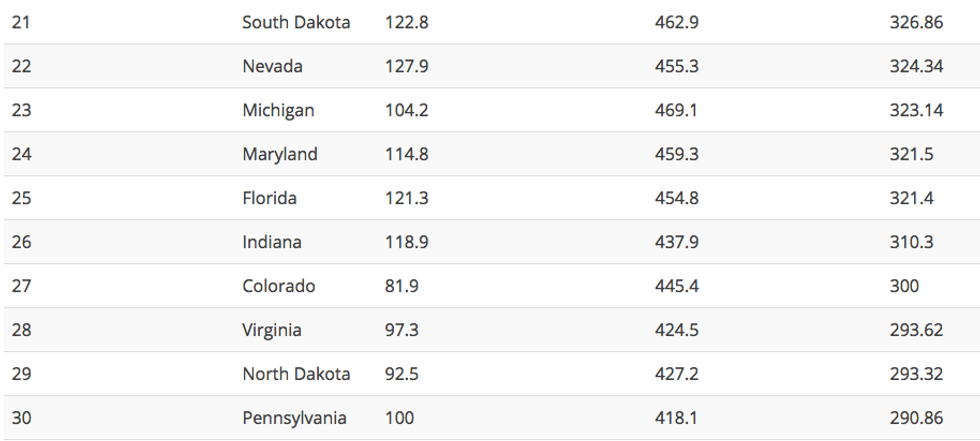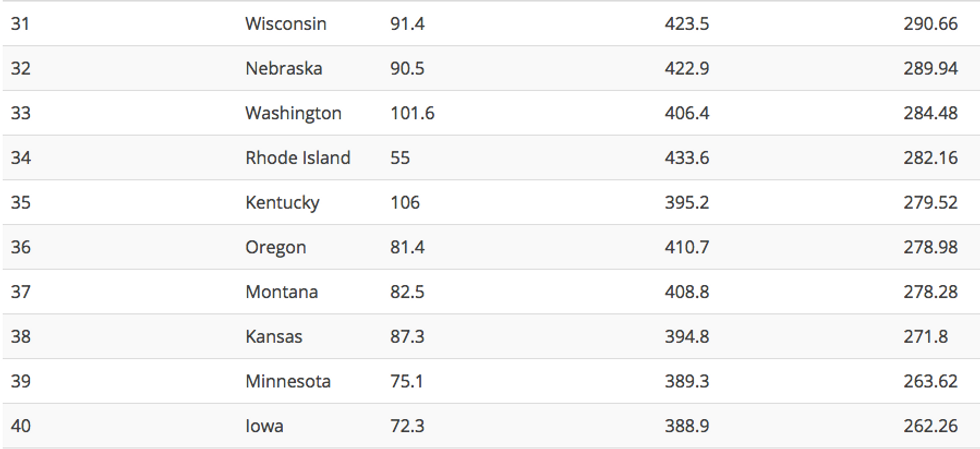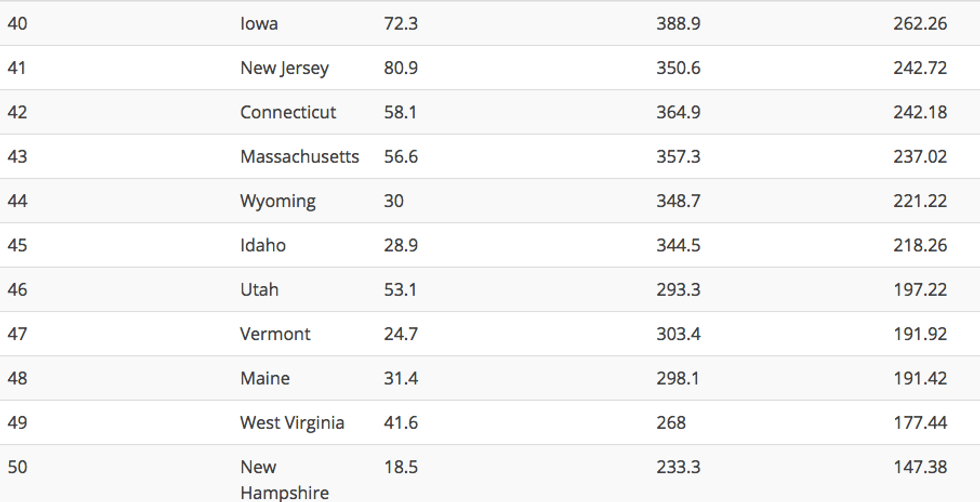 But above everything else, be safe out there, my friends.