Politics, death, and... ghosts? The top stories this week have been nothing short of frightening, but what more can we expect from the horror show that is 2020?
Stay tuned for all the latest gossip.
10. Family of Carole Baskin's Ex-Husband Buy Ad Slot During Her 'Dancing With the Stars' Debut.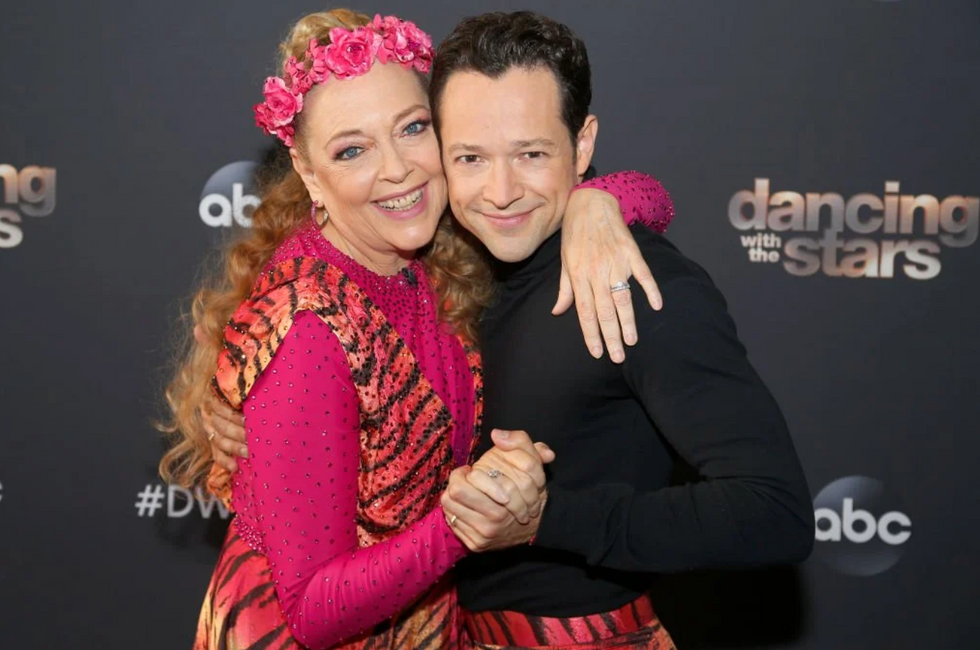 Carole Baskin has had a horrible reminder of the past when her ex-husband's family decided to
coincidentally
buy an ad slot during her
Dancing With the Stars
debut.
The reality star had no idea about the stunt until 10 minutes before it was time to hit the dancefloor.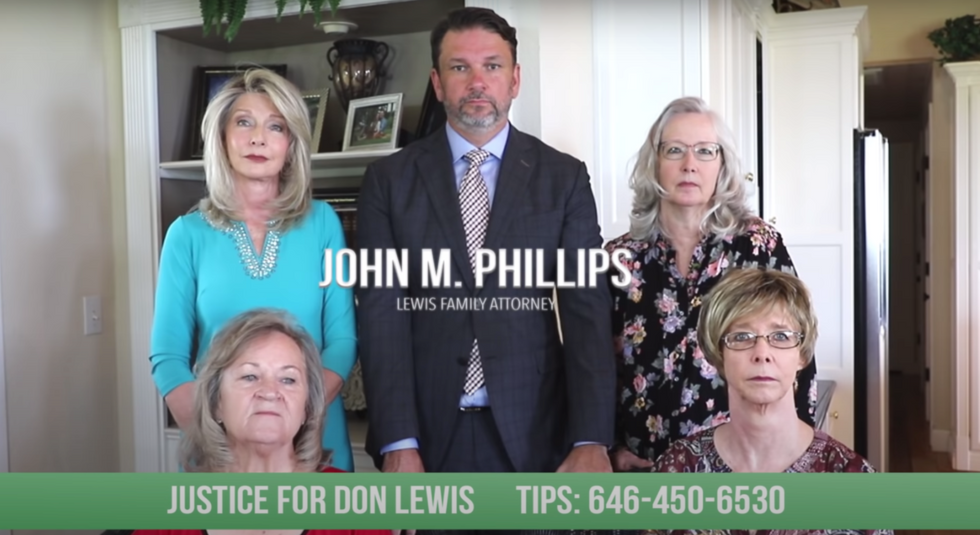 The advert was an emotional plea to the public to disclose any further information that they might have had about the "disappearance" of Carole's millionaire husband, Don Lewis, and it was delivered by Don's children as well as his PA and attorney.
But Carole didn't let that stop her...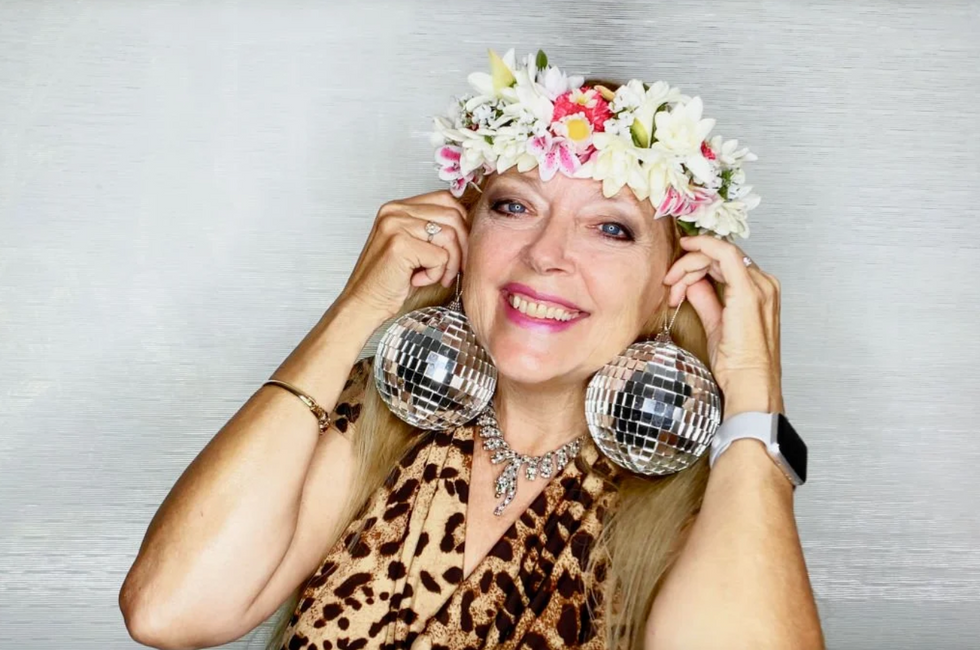 Even despite the commercial distracting viewers from her performance (which might have actually been a good thing considering she's got a low-low score of eleven), the reality-star turned dancer had a savage response for all the haters.
Click here
for the full story.
9. Prince Harry 'Demoralized' After Being Stripped of Military Titles.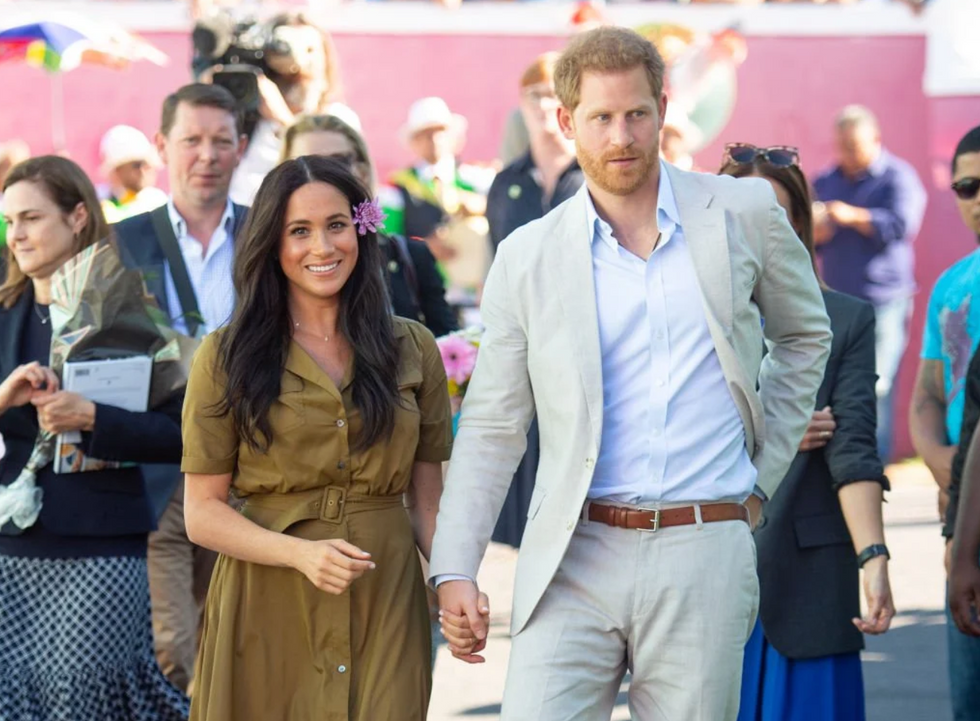 If you thought Carole was having a rough week, then you probably don't want to hear about how Prince Harry has been left "demoralized" after he was stripped of his military titles.
If you're a fan of the royals, you'll know that the prince has been extremely dedicated to his role in the military.
And of course, this has been a bitter pill for him to swallow.
Finding Freedom
, authors Omid Scobie and Carolyn Durand offered us an insight into the whole thing, saying "the most demoralizing aspect of the new deal was his [Prince Harry] being stripped of his honorary military appointments that had been awarded to him as a senior royal."
Read more
about this "new deal" the former royal couple has been offered.
8. Middle School Suspends Student Who Carried Girl Having Asthma Attack To Nurse.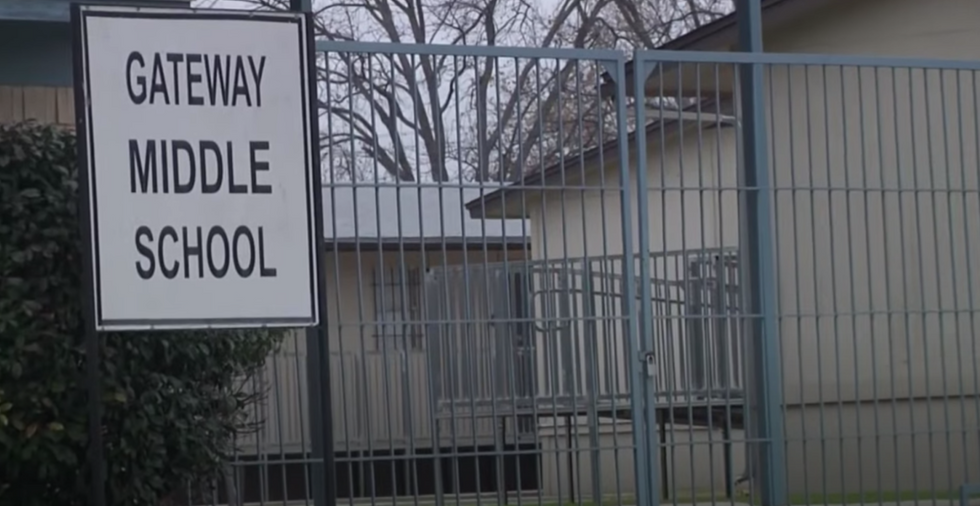 As children start returning back to normality, whatever that means during a global pandemic, schools are now implementing new rules to try and keep students safe.
But there are some situations that they just cannot prepare for...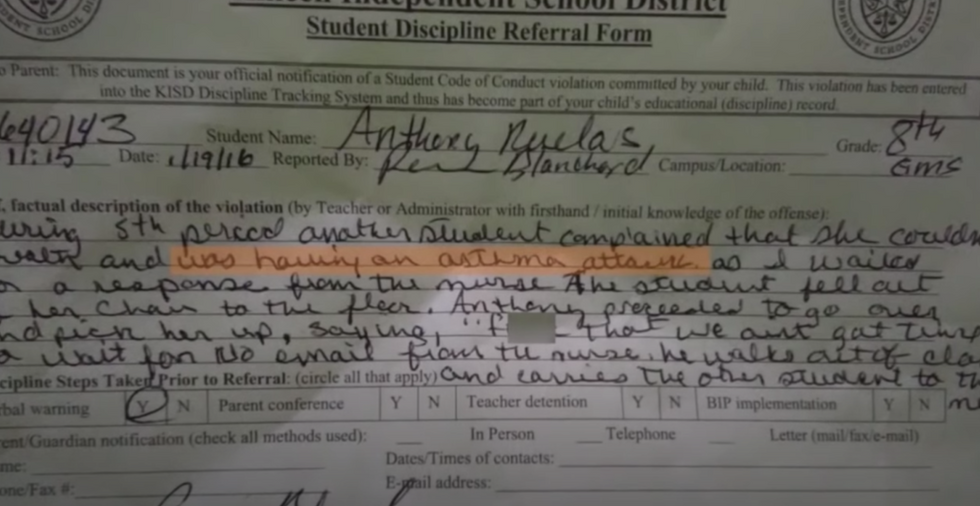 At Gateway Middle School, Anthony Ruelas was suspended for "breaking the rules" after he decided to against the teacher's instructions to "remain calm and seated" while a fellow student in his class was having a severe asthma attack.
Instead of waiting for the nurse's email, like the teacher was, he carried the girl to the nurse's office.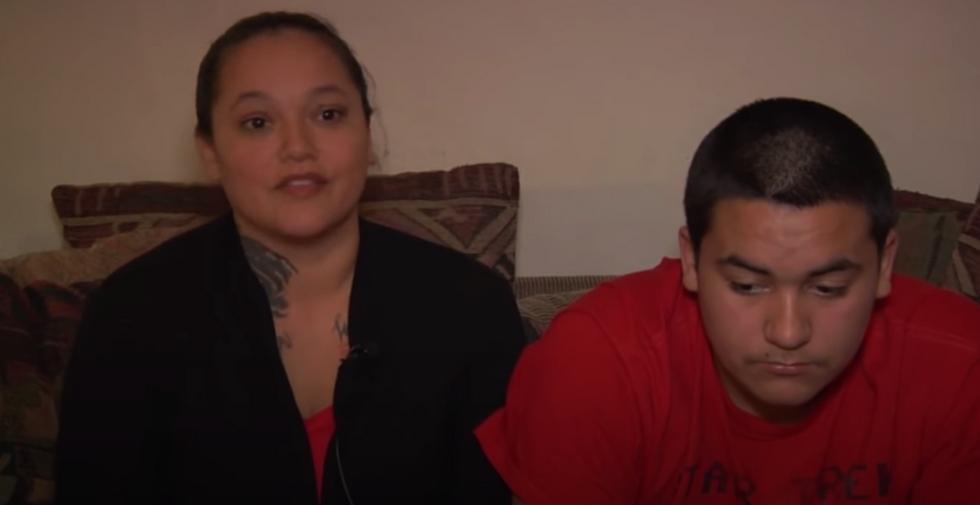 However, instead of being applauded for potentially saving her life, Anthony was written up and suspended for 2 days by the head of the school district. His mom was outraged, as were the public and they rallied round to offer their support to the fifteen-year-old.
Click here
to find out what they had to say.
7. Voter Confronted Trump When He Started Talking Over Her at a Town Hall.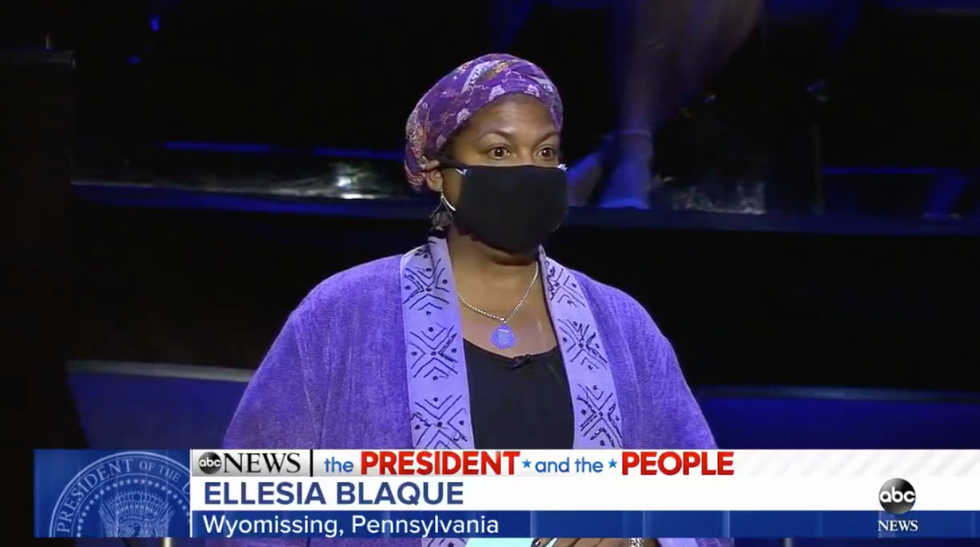 The President of the United States has never really been known for his manners, quite the opposite really, but hardly anyone ever calls him out for it.
Until now.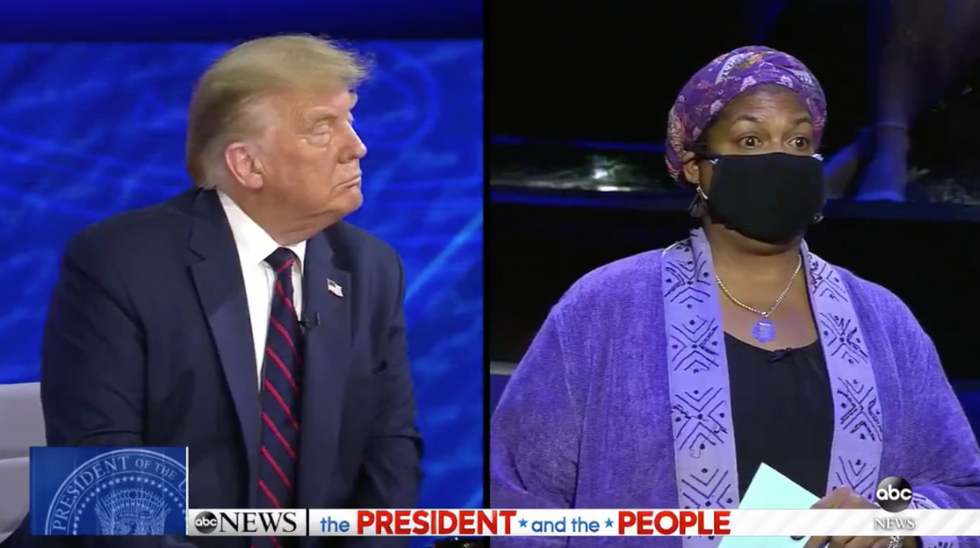 Donald Trump finally met his match after Ellesia Blaque, a Democratic voter who was asking him about the Republican healthcare plan, stopped the President from interrupting her mid-question with a good ol' fashioned "Please stop and let me finish my question, sir." Polite and bold. We have no choice but to stan.
And of course, she went viral immediately.
@ABC @ABC2020 @GStephanopoulos The woman that just shut down trump is my new hero. "I ask that you let me finish… https://t.co/032kWOmKTJ

— Jennifer (@Jennifer)1600221676.0
Trump looked slightly taken aback by the woman in purple, and weirdly enough, allowed her to carry on with her questioning. Watch the full video of the iconic confrontation
here
.
6. Man Falls To His Death From the 'World's Tallest Swing Ride' in Florida.
Twenty-one year old, Jacob David Kaminsky, was working on the attraction Monday morning when the accident happened.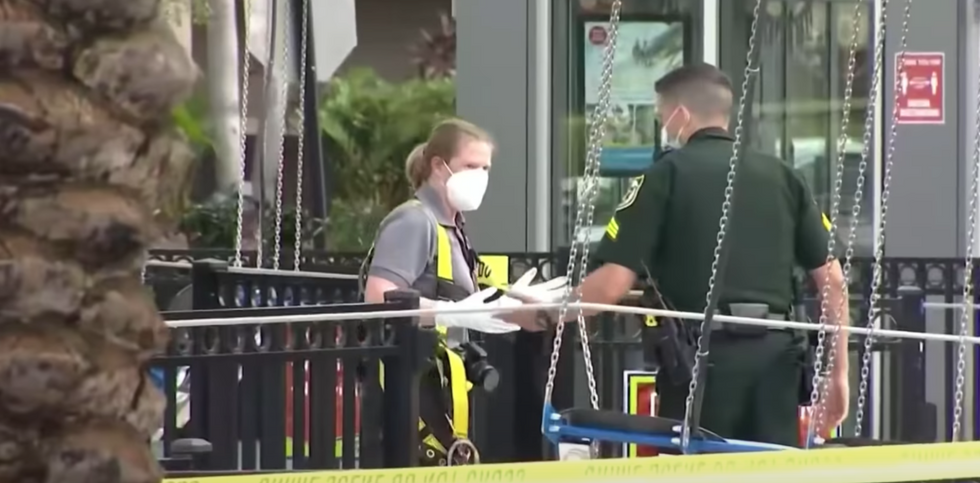 Jacob was conducting a safety test at 200 feet when he plunged to his death and the owners of the attraction have been left deeply "saddened" by it.
The ride has now been closed until further notice.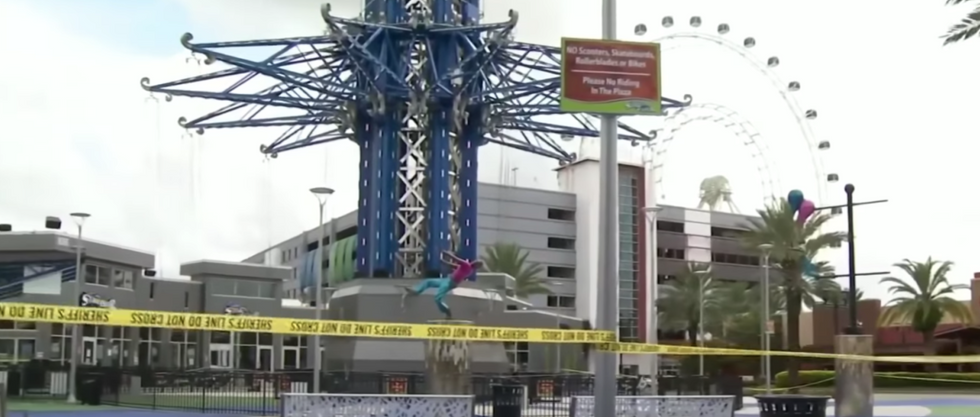 Our thoughts and prayers are with Jacob's family and friends during this difficult time.
Click here
for the full story.
5. Prince William and Kate Middleton Take a Huge Swipe at Meghan Markle in Birthday Message To Prince Harry.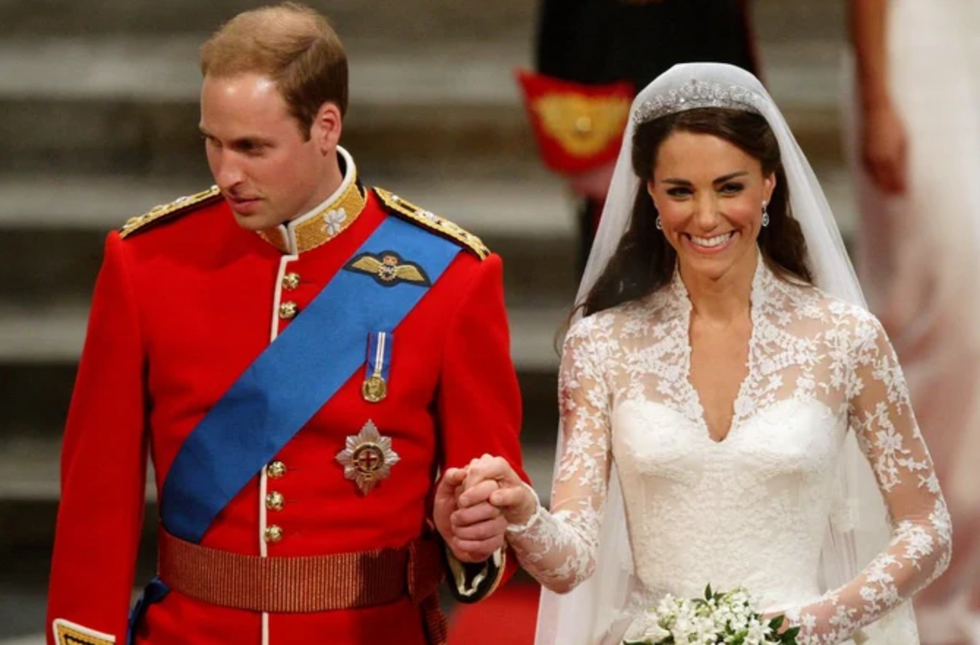 The British royals have really dominated the news this week as Prince William and Kate Middleton made the headlines after their savage swipe at Meghan Markle during a birthday message to Prince Harry.
Even though it was supposed to be a happy occasion, Markle fans could not help but notice something very important.
@KensingtonRoyal @katienicholl Did they just wish Harry a happy birthday and put themselves in the photo but not HI… https://t.co/Mg4Rvdz1Oz

— Sheletta Brundidge (@Sheletta Brundidge)1600155530.0
The royal couple decided to post a photo that only included Harry, William, and Kate... Did they forget that Meghan and Archie existed? There are tonnes of photos with all the royals in it, but fans couldn't help but point out that they
specifically
used one that excluded Harry's family. Petty, if I do say so myself.
And even the picture they used was pretty debatable...
@KensingtonRoyal Why do they chose this picture..? It's literally, "he ran away from us" 🤣

— takauno4u (@takauno4u)1600153823.0
What does it
really
mean?
Click here
to have a look for yourselves so you can decide.
4. Hour-Long Pandemic Special Episode of 'South Park' Is Coming This Month.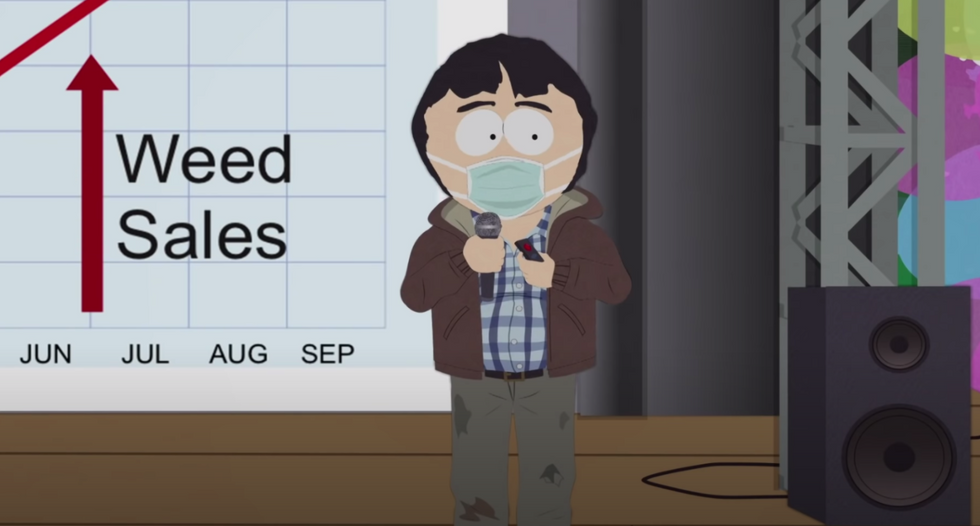 This may have been the announcement we have been waiting for.
South Park
recently revealed that they will be doing an hour-long pandemic special and it'll be coming out later this month.
It will be addressing the coronavirus outbreak and the subsequent lockdown, all from the somewhat unhinged perspective of the South Park residents.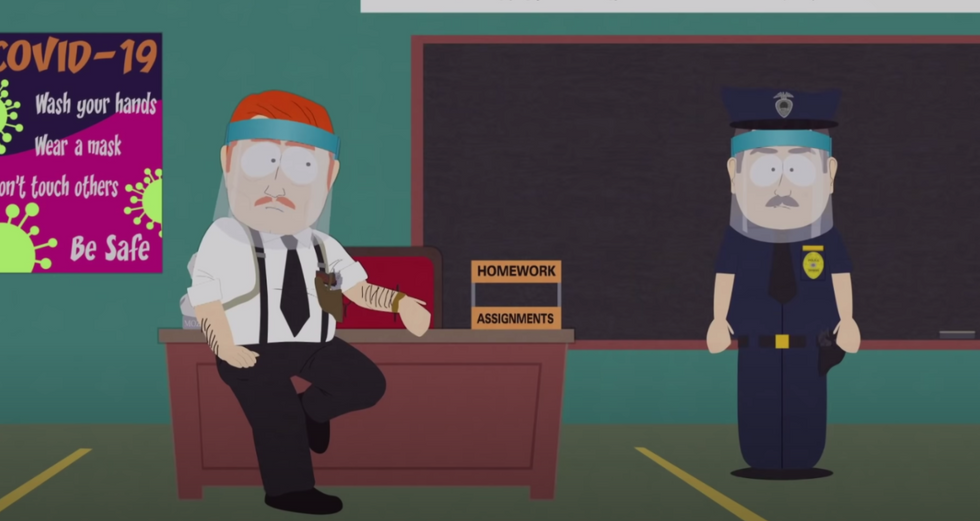 The official description of the show reads: "Randy Marsh comes to terms with his role in the COVID-19 outbreak as the on-going pandemic presents continued challenges to the citizens of South Park. Randy Marsh comes to terms with his role in the COVID-19 outbreak as the on-going pandemic presents continued challenges to the citizens of South Park."
So how controversial will it be?
Hope this one ages better than their climate change episodes.

— Alexandra Erin (@Alexandra Erin)1600210431.0
We'll just have to wait and see. You can read all about the latest announcement
here
.
3. 63-Year-Old Volunteer Firefighter Dies Working Alongside Her Son To Put Out California Wildfires.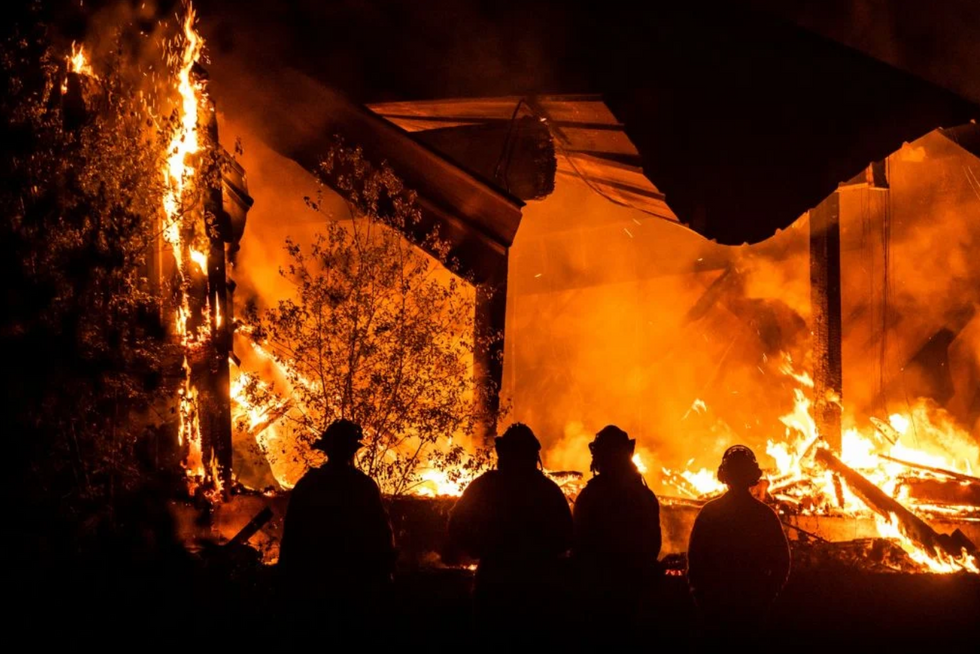 One of the saddest stories this week came from California, where the blazing fires are still destroying thousands of acres of land.
A volunteer firefighter sadly lost her life in what has been described as a "tragic, vehicle accident."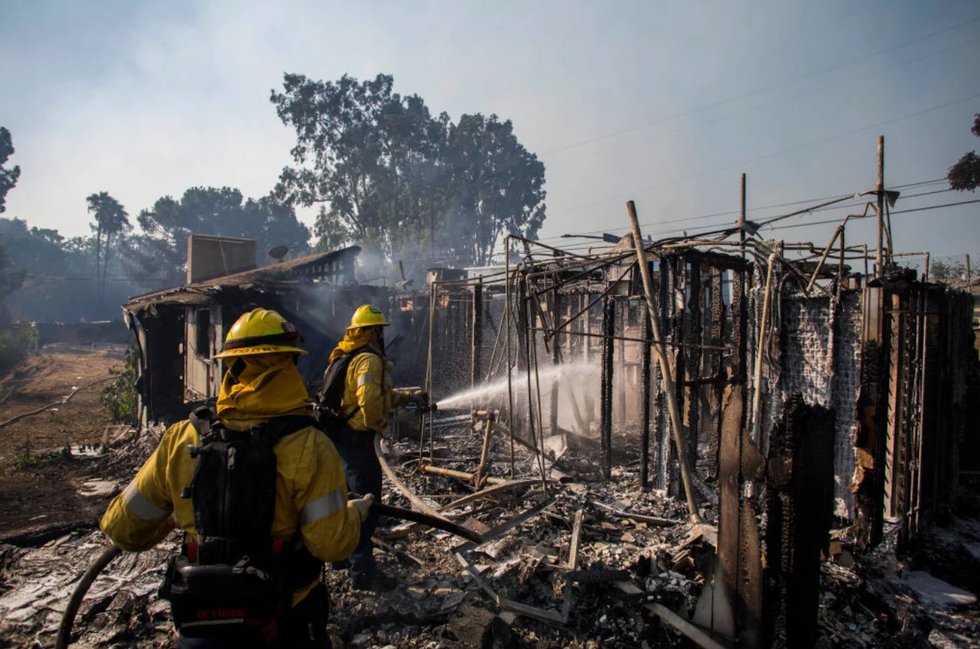 The sixty-three-year-old woman identified as Diana Jones has been working for the department for over 4 years now and her 5th anniversary was set for November.
Along with her son, she was helping put out the wildfires.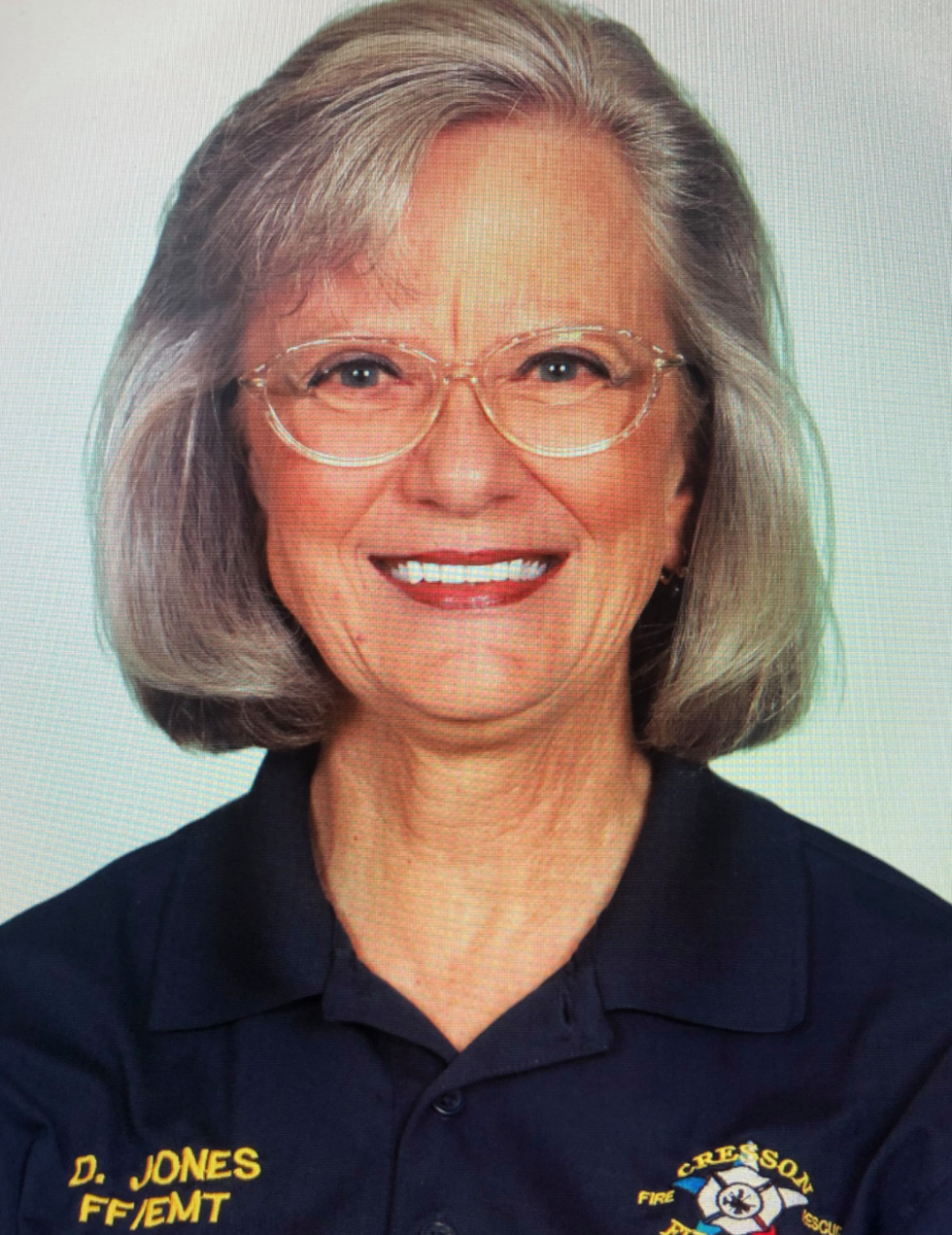 Sandra Moore, acting forest supervisor released a statement saying this: "This was a tragic incident and our hearts go out to the family, friends, and colleagues of the fallen firefighter. Right now we are committed to providing support to those involved while safely continuing firefighting operations." RIP Diana Jones.
Click here
to see the full statement released by the department.
2. Gettysburg 'Ghosts' Run Across the Road in Bone-Chilling Video.
Now I know that Halloween is around the corner, but there is no need for this. If 2020 wasn't bad enough already, now we've got to deal with ghosts. Ghosts. No thank you. I'm out.
New Jersey resident, Greg Yuelling, and his family captured something extremely disturbing...
Gettysburg National Military Park ~ September 2020. #gettysburg #landscape #civilwar #history #pennsylvania… https://t.co/LlCQQVmh3R

— J.R. Alcyone (@J.R. Alcyone)1599595310.0
While trying to educate themselves further on the Civil War, Yuelling and his family had a field trip to the location of Gettysburg National Military Park where they witnessed some strange things, including "shapes the size of humans."
It doesn't matter if you believe in them or not, the chilling footage is enough to frighten you into the afterlife.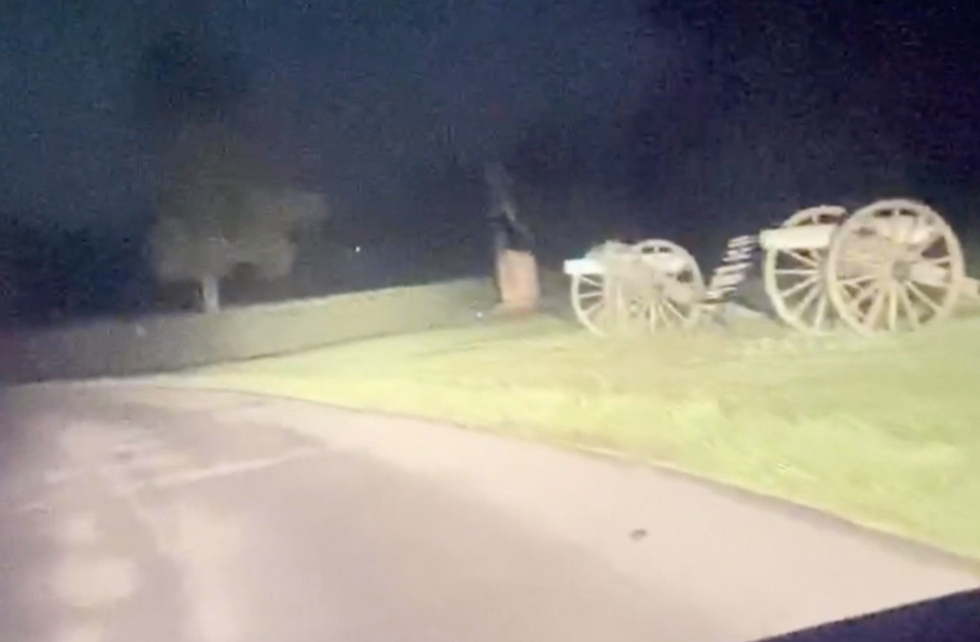 Watch the full video
here
.
1. America's Oldest World War II Veteran Celebrates His 111th Birthday.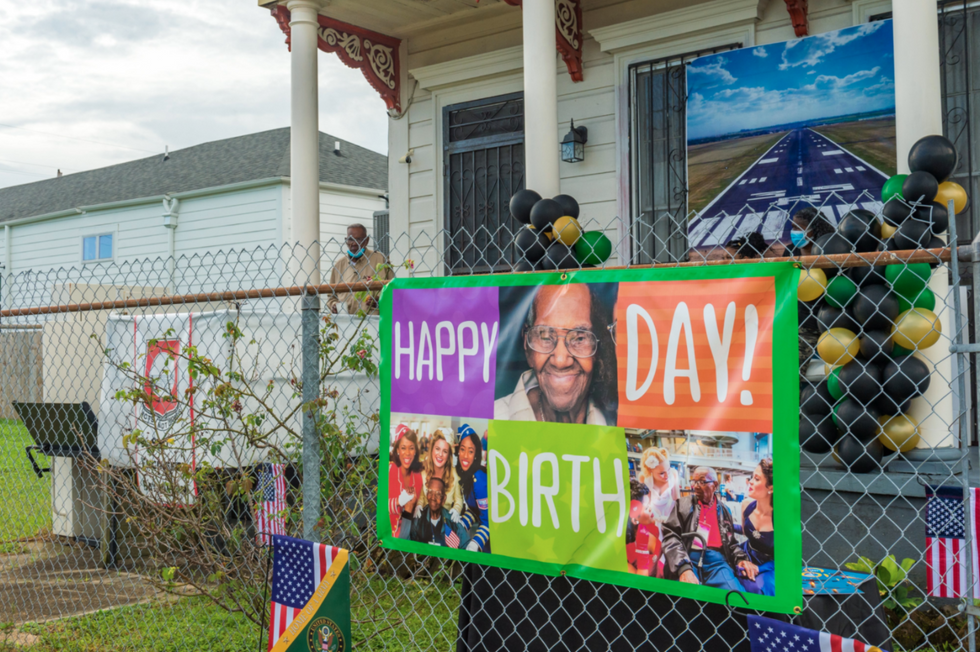 You'll be happy to know that the number 1 article this week is actually a very wholesome one. America's oldest WWII veteran celebrated his 111th birthday and it's something everyone needs to see.
Lawrence Brooks celebrated the huge milestone with a socially distanced birthday party.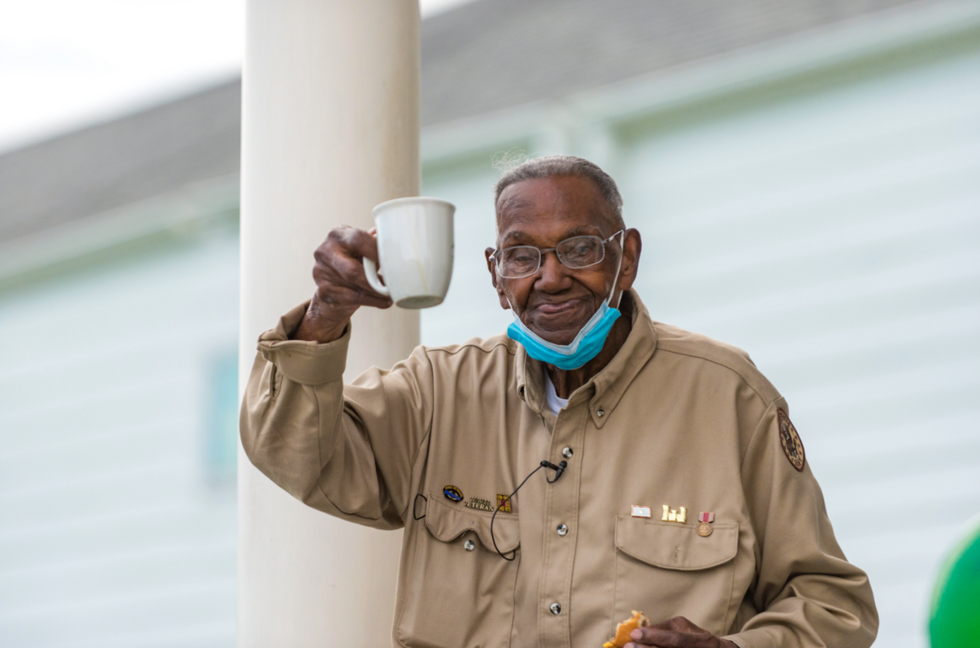 And of course, a special event was organized especially for the hero. Aeroshell Aerobatic Team and the Big Easy Wing flew overhead while The Victory Belle sang Happy Birthday to him.
Watching him stand in awe of the performance was heartwarming.
Happy 111th birthday to our oldest living WW2 veteran, Lawrence Brooks. I salute your service and your lifetime of… https://t.co/SXGGrNjrXe

— Archive: Dr. Mark T. Esper (@Archive: Dr. Mark T. Esper)1599904240.0
You can re-live the experience, as well as find out about the amazing life Lawrence has led by
clicking here
. Happy birthday to one of America's national heroes. Keep scrolling to read other news stories that didn't make the top 10 cut but will still keep you entertained...