In a surprising twist that pretty much solidified 2016 as the weirdest year ever, Donald Trump claimed victory in the presidential election Tuesday, delivering a speech at the Hilton Hotel in New York City to a cheering crowd of supporters.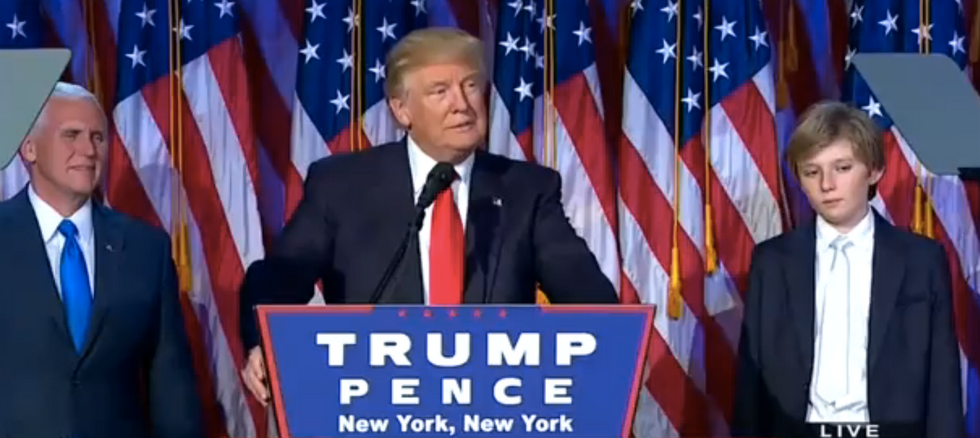 via: YouTube
In his moderate speech that you can watch below, Trump talks about the concession phone call he received from Hillary Clinton, praises her work ethic and "service to our country," and calls for everyone to "come together as one united people."
Here's Trump's speech in full, via a transcript published by Vox.