The United States Marine Corps is one of the toughest branches of the American military. Their bootcamp is notorious for being so brutal, recruits break more bones there than in any of the other branches of the military.
Basically, if you're a Marine, you're a badass.
On Monday, a female Marine became the first woman to complete the rigorous Infantry Officer Course (IOC). Getting there wasn't easy. Here are all the hurdles she had to overcome to become a trailblazer.
First, she had to actually qualify for a combat position.
Until 2016
, women weren't allowed in to serve in combat positions. The reasons cited were numerous – women were
bad for morale
,
fragile
, and generally unable to bear the rigors of the front lines. The Marines, particularly, were insistent women shouldn't serve. This from the same organization that's had numerous
revenge porn scandals
. Go figure...
Then the Pentagon changed the rules.
announced
that women could serve in all positions in the military. This opened up combat positions to women after years of research and debate.
The Marines weren't pleased.
released a study
stating that all-male combat units were more effective than mixed gender ones. Further, they
asked for exceptions
from the rule, but Defense Secretary Carter responded with an immortal clapback, "There will be no exceptions."
President Obama championed the change.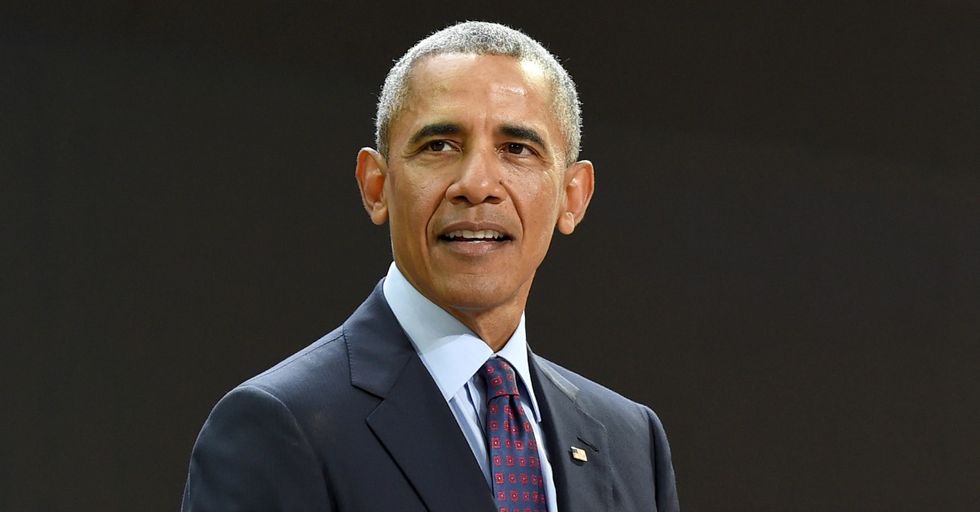 In a historic statement, Obama said: "Today, the Defense Department is taking another historic step forward by opening up the remaining 10 percent of military positions, including combat roles, to women... Women who can meet the high standards required will have new opportunities to serve... Together, we're going to make sure our military remains the finest fighting force in the history of the world, worthy of all our patriots who serve — men and women."
The first female Marines graduated in 2016.
Two women
graduated from infantry training and joined the Marines' combat battalion — one as a rifleman, and the other as a machine gunner. (Both women requested those jobs). Still, there were no female officers.
Enter GI Jane.
GI Jane
 endured trials we can't even imagine.
The Infantry Officer Course is notoriously tough.
Her feat cannot be understated.
most applicants
never make it past the first combat endurance test, which is a 14-hour hike complete with obstacle course and 20-foot rope. Of the 131 Marines that took on the course with our GI Jane, only 88 passed. While other Marines were falling left and right, GI Jane kept on keeping on.
She did so in the face of incredible odds.
kind of things
she had to do:
The course requires both proficiency in the field, and the strength and stamina to carry equipment weighing up to 152 pounds. The school begins with a day-long combat endurance test that includes rigorous hikes through Quantico's rolling, wooded hills, an obstacle course and assessments of skills like weapons assembly and land navigation.
In case you missed it, she had to lift 152 pounds.
Also, she had to look at dead bodies.
Now it's on to Camp Pendleton, California.
an opinion piece for the New York Times
, "Female troops are invaluable for searching houses and communicating with local women, gaining access to spaces and information that, because of local custom, male troops cannot get."
Now people will have the chance to see what women can do in combat positions...
And people are stoked. Although, this isn't the first time women have fought on the front lines. Women have been fighting for America since the
earliest days
of the union. Si se puede.