It's that time of year when kids believe in the magic of Santa...and when some of them come to doubt that the jolly old elf really exists.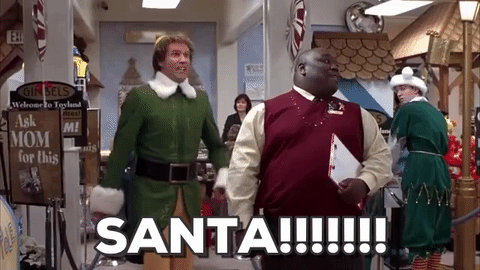 It's heartbreaking to have to have "the Santa talk" when they start asking questions, but put down that third glass of spiced nog! There is finally a really great way to do it!
(Feel free to pick the nog back up if you want. No judgement. The holidays can be stressful.)
Christy Hutchison posted on Facebook about the method she came across online to tell kids there's no Santa, hypothetically speaking, and it's pretty much perfect.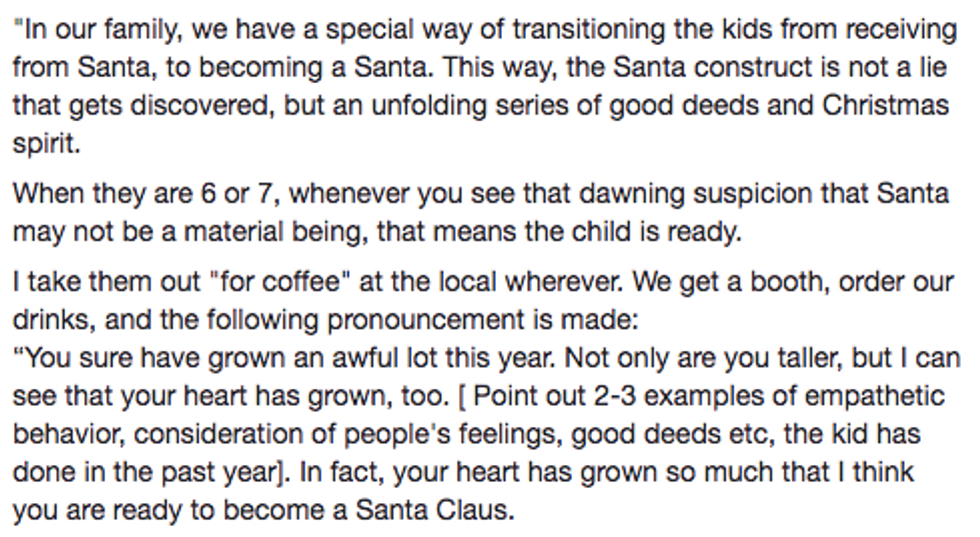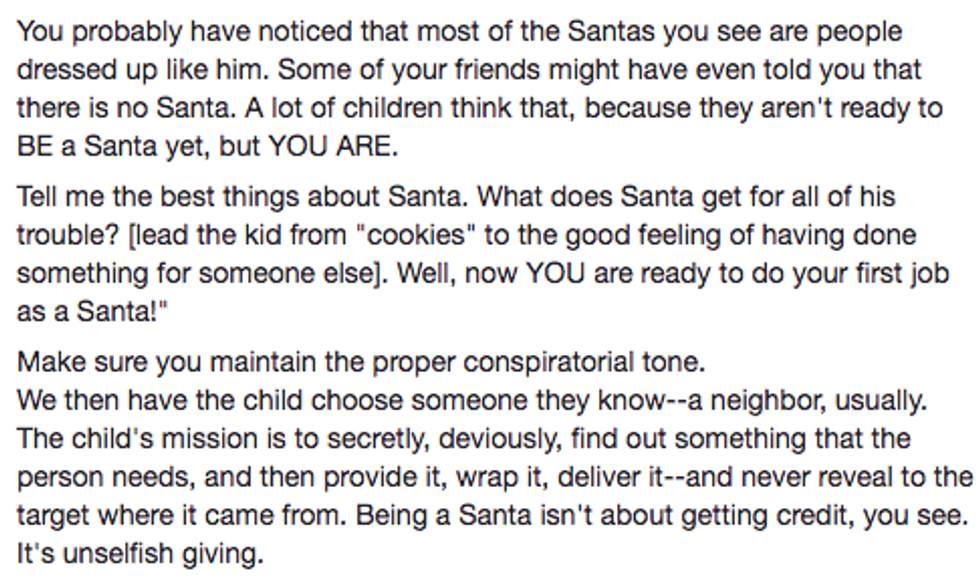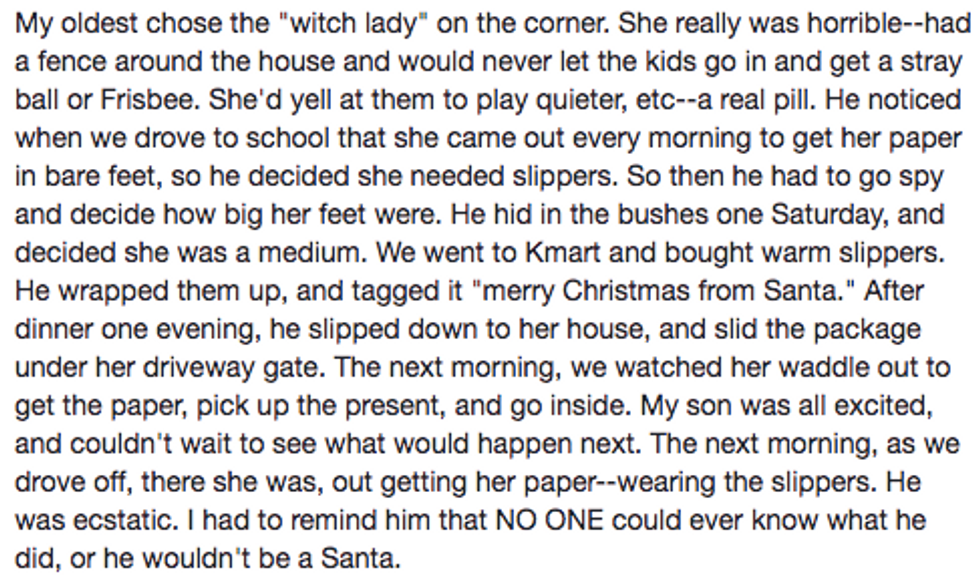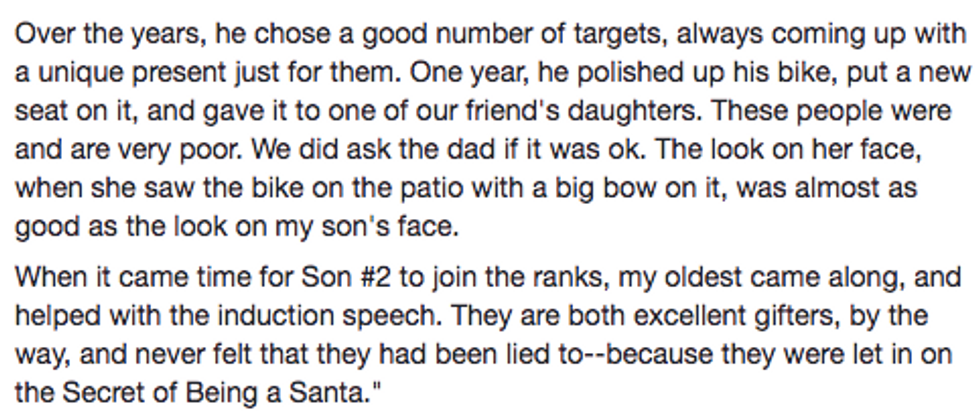 The post has been shared more than 6,300 times, with people tagging friends and family that might find it helpful, and it has gained more than 700 comments.



And you're never too old for the magic of Christmas.