Most years are made up of 365 days. Apparently, according to science, the year 2017 is no different in that regard.
However, we here at 22 Words can't help but feel as though the year 2017 has felt as though it lasted for centuries. We're calling it right now: 2017 has been the longest year in history. Don't believe us? We've got some evidence. Here are 15 things that happened in 2017 that we could have sworn happened in an entirely different lifetime:
1. Salt Bae — January
this year): Salt Bae. For whatever reason, we started 2017 off with one of the strangest memes of all time after a chef posted the above video of himself salaciously salting some meat. The world was obsessed. But that was only the beginning. Salt Bae's reign as Top Meme was short. Ah, Salt Bae. We hardly knew ye.
2. Trump's Inauguration — January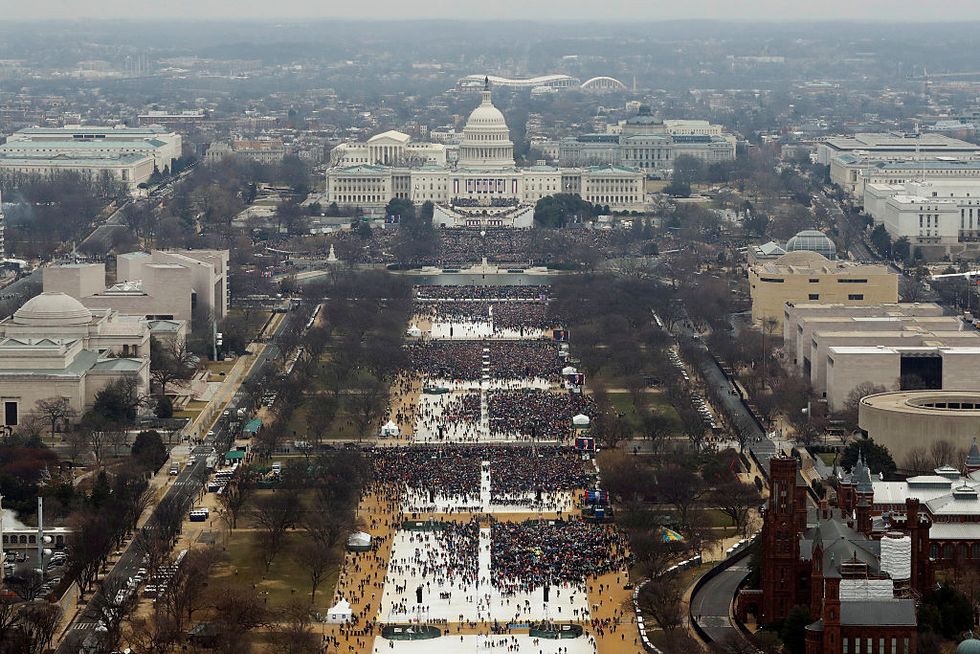 via: Getty
Trump's inauguration took place on January 20, 2017
, and thus, the country had a new president. It kinda makes you long for the days of Salt Bae, huh? Who can forget the "record-breaking" inauguration crowds? Trump probably wishes he could. Bragging about the inauguration crowd size was actually one of the first in a
very, very long list of lies President Trump has told
. Back on January 20, we knew things were pretty bad. But we had no idea just how bad they'd really get.
3. The 'Moonlight' vs. 'La La Land' Oscars Fiasco — February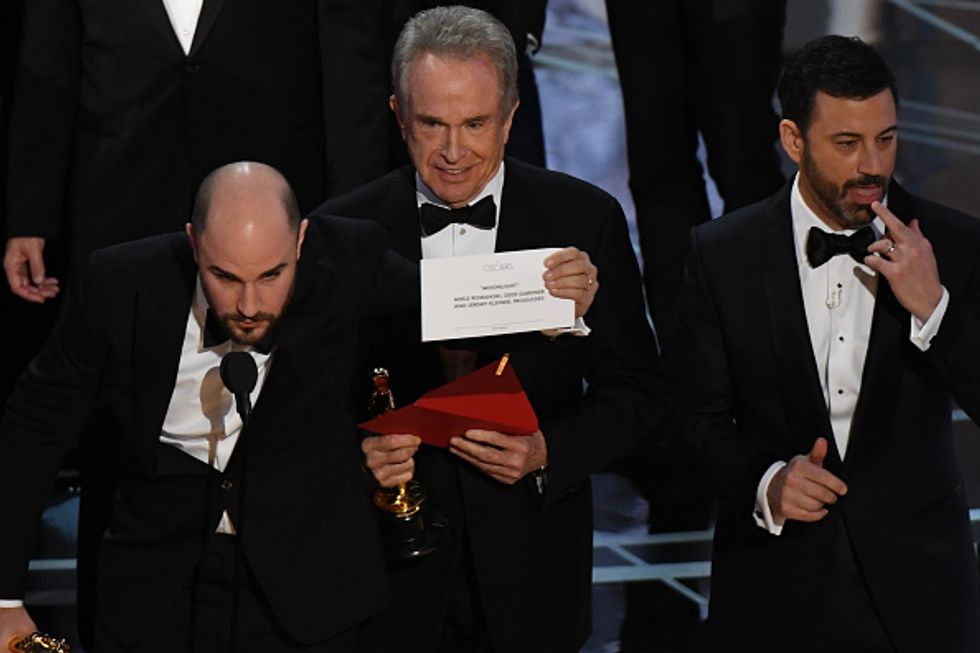 via: Getty
This was maybe the first time we've ever watched the Oscars and also wished we could climb under a rock for the rest of our lives as the Oscar for Best Picture was awarded to 
the wrong movie
!
Jimmy Kimmel eventually tried to explain exactly what happened at the event
, but the damage had already been done. At the time, you may have thought that this awards-show debacle was the worst thing to befall the entertainment industry. Of course, you'd be very, very wrong.
4. Winona Ryder went a little bonkers at the SAG Awards — February
While her 
Stranger Things
co-star David Harbour made his acceptance speech, Ryder made puzzled facial expression after puzzled facial expression and quickly became a meme in the process. Little did she know that we would all be making pretty much the exact same expressions throughout the course of the rest of the year. (Don't worry; 2017 wasn't all bad for Ryder —
we also saw her get revenge on some of her high school bullies
. Plus season two of 
Stranger Things
came out and captivated us all!)
5. The Fyre Festival happened — April
Me at home watching rich people get scammed to see what it feels like to be a refugee and live in subhuman conditi… https://t.co/5VTGVsi1kd

— ree (@ree)1493386375.0
Or 
didn't
happen, as it were. The
"multi-weekend luxury music festival"
promised people a once-in-a-lifetime experience for the low, low price of between $400 and $12,000. But once people arrived, it quickly became clear that the festival was not to be. Instead, the poor little rich kids were forced to sleep in tents and eat cold cheese sandwiches. It was a complete disaster (and yet another perfect metaphor for the year 2017 as a whole). Think we're done reliving the wildest moments of 2017? Not even close...
6. Kendall Jenner solved the problems of racism and police brutality with a can of Pepsi — April
We're not sure how this commercial ever got made, but it did — and
the response to it was immediate and vicious
. Since then, though, Kendall has been able to pretty much stay out of the spotlight. She's one of the only Kardashian family members who isn't at least
purportedly pregnant
right now.
7. Donald Trump's Covfefe Tweet — May
Back in May, Donald Trump set out to share what was sure to be an excellent tweet full of the best words. Unfortunately, he apparently fell asleep mid-tweet or something, because he ended up tweeting, "Despite the constant negative press covfefe" Trump eventually deleted the tweet, but not before it gained supernova levels of virality. He then posted the above tweet challenging people to guess what "covfefe" means. Answer: nothing. It means nothing. But that didn't stop
Sean Spicer (remember Sean Spicer?!) from providing the most ridiculous defense of the covfefe tweet
, saying, "the President and a small group of people knew exactly what he meant."
8. Remember when fidget spinners took over the world?
We can't pinpoint exactly when it happened, but one day we woke up and saw fidget spinners everywhere. They were a huge controversy in some schools, with many teachers claiming they distracted students. Fidget spinners even led to at least
one child winding up in the hospital
. We still haven't quite escaped their grasp, but thankfully the buzz seems to have died down a little. And not a moment too soon!
9. Snapchat made a dancing hot dog filter — June
Why did Snapchat making a dancing hot dog filter? We only wish we knew. Nevertheless, it happened.
10. The eclipse! — August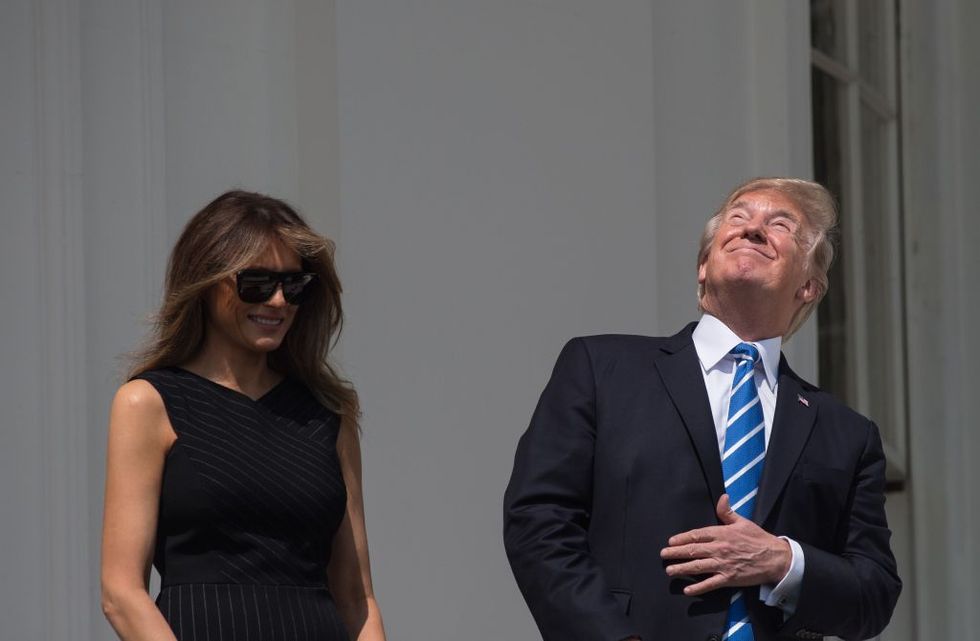 via: Getty
That's right, the eclipse was a mere four months ago! It feels like forever ago, doesn't it?
McDonald's gave its employees an entire three minutes to enjoy the show
, and Donald Trump appeared to look directly into the Sun. Yep. That seems about right. In fact, a meme about the eclipse sparked its own 2017 trend...
11. The 'Distracted Boyfriend' Meme — August
The Distracted Boyfriend meme
got super popular this summer...for some reason. Look, we can't really explain why the Internet does what it does. If you haven't seen this disloyal dude in your own newsfeed, count yourself lucky.
12. Melania wore the wrong shoes — August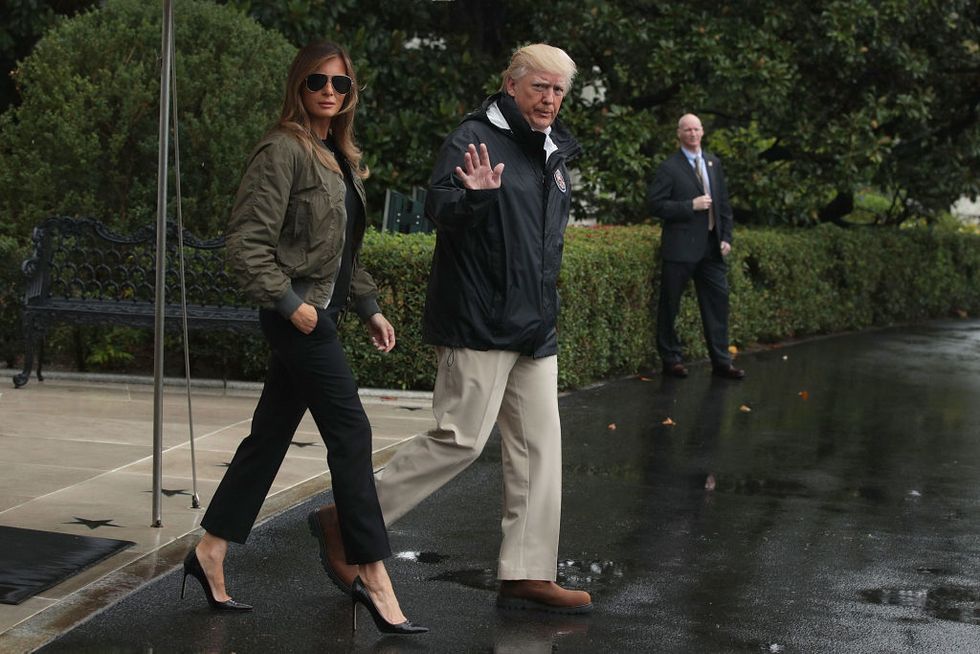 via: Getty
As August drew to a close, Hurricane Harvey made landfall in Texas — it was the first of three hurricanes that devastated U.S. soil. Upon visiting Texas, Melania Trump made a very interesting footwear decision and
donned a pair of stilettos.
 Obviously, the Internet roasted her for it.
She managed to get it together upon her visit to Puerto Rico, though.
If only her husband had taken a page out of her book and acted appropriately in Puerto Rico. Instead,
his trip was a PR disaster
, complete with tossing paper towels into a crowd and cracking jokes about how much hurricane relief cost.
Chris Pratt and Anna Faris split up — August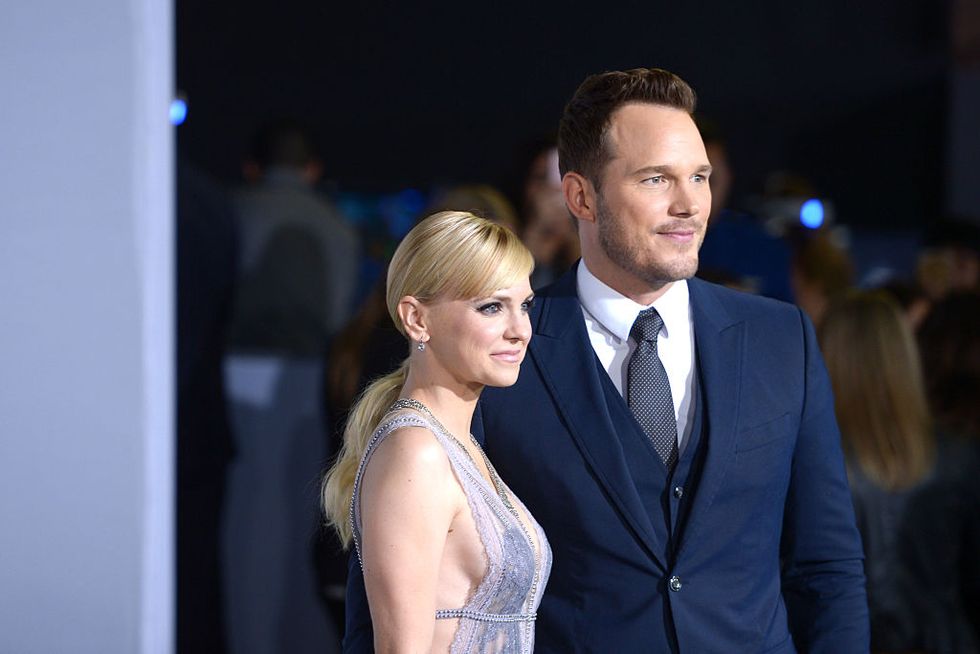 via: Getty
Do you remember where you were when you learned that love is dead and nothing matters? We're talking about August 6, 2017, when Chris Pratt and Anna Faris announced they'd be separating after 8 years of marriage. Since then,
Faris has commented on the breakup
(as well as on
the rumors that Jennifer Lawrence was involved
), and
Pratt has wished his ex-wife all the best
. Just a few months later,
Faris was seen with a new boyfriend
. We'll admit it: We're still feeling a little raw about this one.
14. The #TakeAKnee movement — September
@SarahKSilverman @VP @realDonaldTrump .#TakeAKnee https://t.co/WhMOvkZKG0

— Tony Guzzi (@Tony Guzzi)1512921330.0
Back in 2016, Colin Kaepernick began kneeling while the national anthem was sung at NFL games. But in 2017, during a stump speech he was making in support of Luther Strange (LOL), Trump decided to weigh in on Kaepernick's silent and peaceful protest. He claimed that Kaepernick's kneeling was disrespectful to the flag (
it isn't
), and that someone should
"get that son of a b***h off the field."
Trump's comments further fanned the flames and sparked the #TakeAKnee movement. Soon, athletes and many others began taking a knee in support of the protest. 
LeBron James called Trump a bum
,
high schoolers were kicked off their team,
 and
Sean "Diddy" Combs tried to buy the NFL
. It was a whole thing.
GQ later named Kaepernick their Citizen of the Year
, which led to yet another series of complaints from racist people. Obviously, the issues at the center of the #TakeAKnee movement are still very much prevalent in society. However, in October, something happened that changed the face of society in a super drastic way.
15. The Harvey Weinstein Scandal — October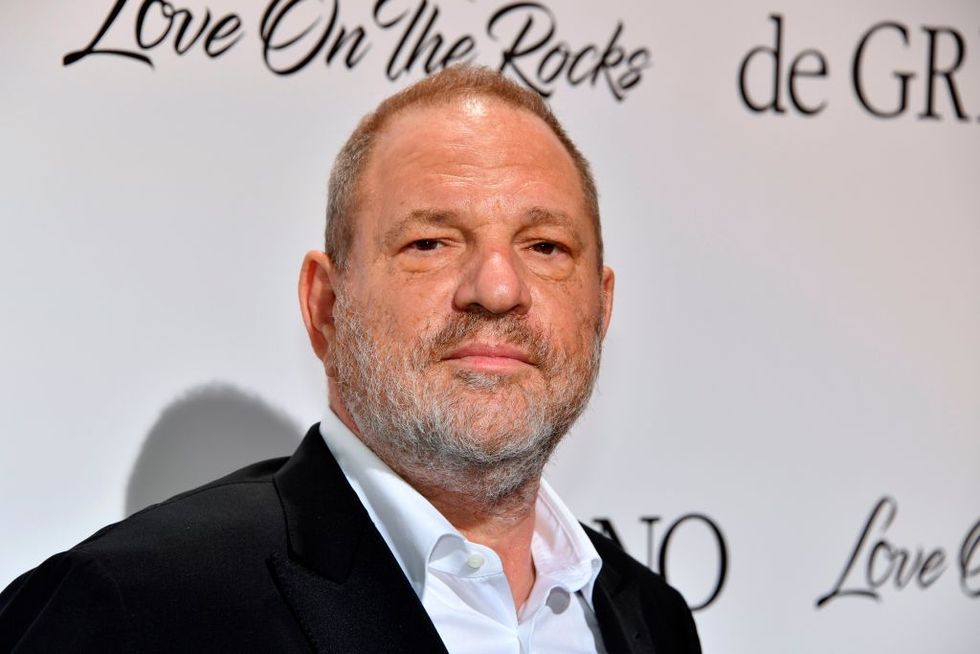 via: Getty
Yes, it was just in October that the New York Times published its bombshell report revealing that Hollywood producer
Harvey Weinstein had spent decades sexually harassing and assaulting women in the entertainment industry
. We don't need to tell you that it's been a long, crazy road ever since, with more men being added to the list of perpetrators nearly every day. There were allegations against
Kevin Spacey
,
James Toback
, and
Russell Simmons
. One of the most recent bombshell announcements occurred when Matt Lauer was fired from the 
Today
show after years of sexual misconduct. Although the Harvey Weinstein report occurred all the way back in October, we're still totally reeling from all of the reports that have come out since. Whew. See what we mean when we say 2017 has been the longest year ever? We sort of can't believe the year is almost over...and also can't wait for it to end. Here's hoping 2018 is much kinder!