Sure, Netflix sometimes gets a bad rep for taking down old favorites and replacing them with lower quality originals. But, in recent months, they've been knocking it out of the park with new releases. Their newly released drop of all the latest releases hitting our screens this August has the internet pretty excited - and we can see why.
From new series of old favorites like Mindhunter, Glow, and Cable Girls, to classic movies like The Matrix, and Dumb & Dumber, to a whole host of comedy specials, original documentaries, plus stuff for the kids, there's truly something for everyone to watch this August.
Shakespeare in Love
This 1999 romance tells a fictional story of the Bard falling in love with a young actress who dresses up as a boy in order to be able to star in a Shakespeare play. If you're in the mood for great costumes and some passionate embraces, look no further.
Clash of the Titans
This 2010 fantasy stars Sam Worthington and Liam Neeson, and centers around mythical Greek creatures.
Psycho
This 1960 classic was directed by suspense master, Alfred Hitchcock. In spite of its slightly aged appearance, it still holds up. Psycho is perfect for when you want to get creeped out while expanding your knowledge of cinematic history.
Suicide Squad
The 2016 addition to the Marvel Cinematic Universe gave us our first appearance of Harley Quinn - and birthed a thousand Halloween costumes in the same year.
Dumb & Dumber
The 1994 comedy stars Jim Carrey and Jeff Daniels as two incredibly stupid pals. After stumbling upon a suitcase of money, the two decide that it's their responsibility to return it - and hilarity ensues.
A Star Is Born
The 2018 remake of this classic Hollywood story took cinemas by storm - and not just because of the relationship rumors between its two leads. In it, superstar singer, Jackson Maine, discovers a fresh new talent in Ally - but fame proves to be a cruel mistress.
The Matrix trilogy
Not one, not two, but all three of the Matrix films are hitting Netflix in August. If you fancy a multi-hour binger of some classic science fiction filmmaking, you're in luck.
Mindhunter: Series 2
=
The second series of the David Fincher smash hit that deals with the psychology of serial killers hits our screens next month - including a much-awaited appearance from Charles Manson.
Million Pound Menu
via: IMDB
This cooking show has long been a hit in the UK, and now it's hitting American Netflix. In it, young restaurant entrepreneurs are given the opportunity to open their dream location - and are judged by both experts and the public.
Glow: Series 3
The long-awaited third season of this joy-inducing, 1980s, feminist wrestling extravaganza will be sure to cure you of your end-of-summer blues.
Dear White People: Series 3
This Netflix original series that follows black college students making their way through an Ivy League institution deals with social issues in a surprisingly sharp and funny way. It's back for its third installment next month.
Droppin Cash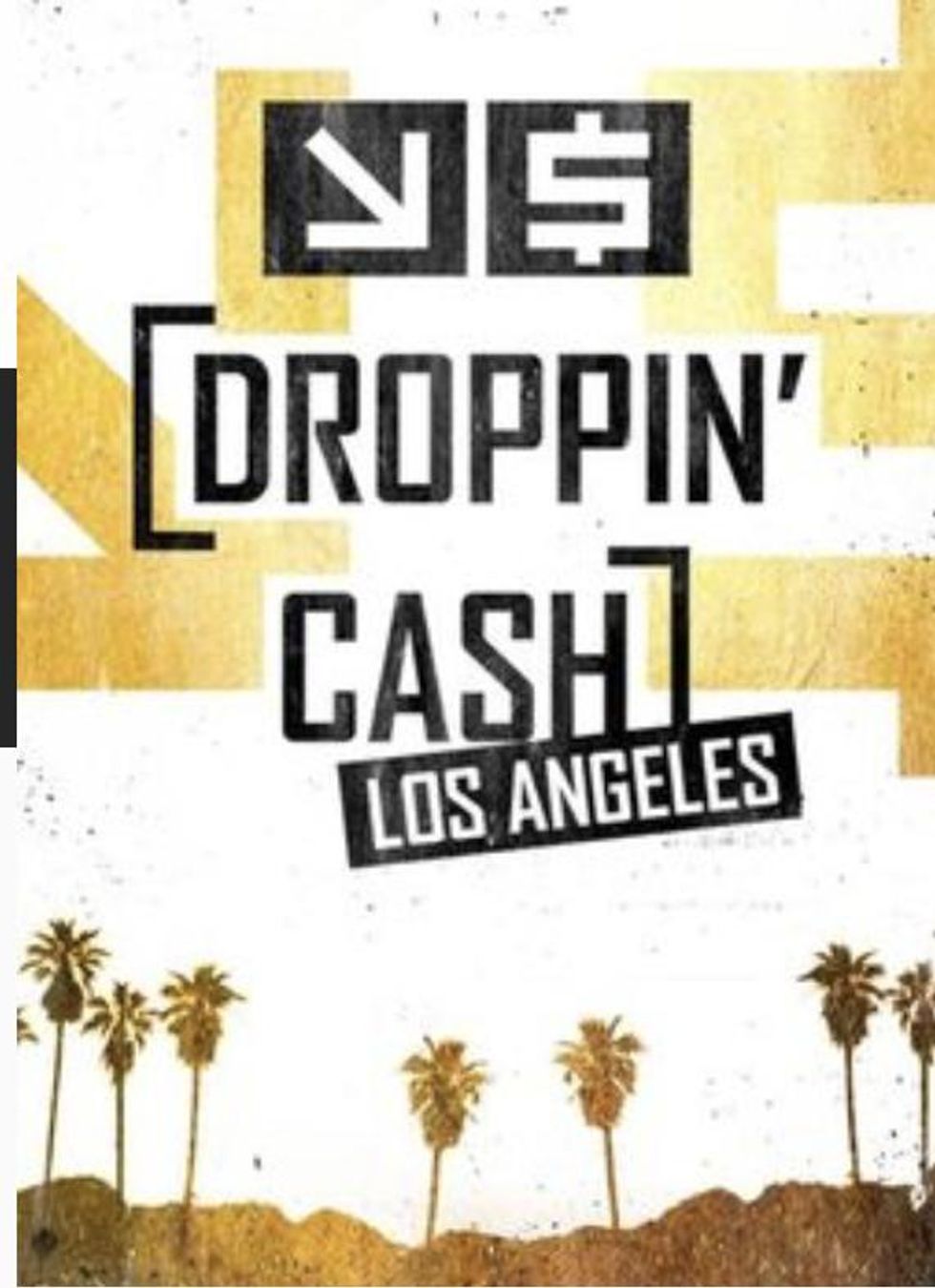 via: IMDB
This fun-filled reality show follows some of the world's most extravagant celebrities as they blow huge sums of money on truly crazy purchases.
Cable Girls: Series 4
This Spanish series tells the story of a group of women in 1920s Spain whose employment in a national telephone company emancipates their situations and changes their prospective lives.
Derry Girls: Series 2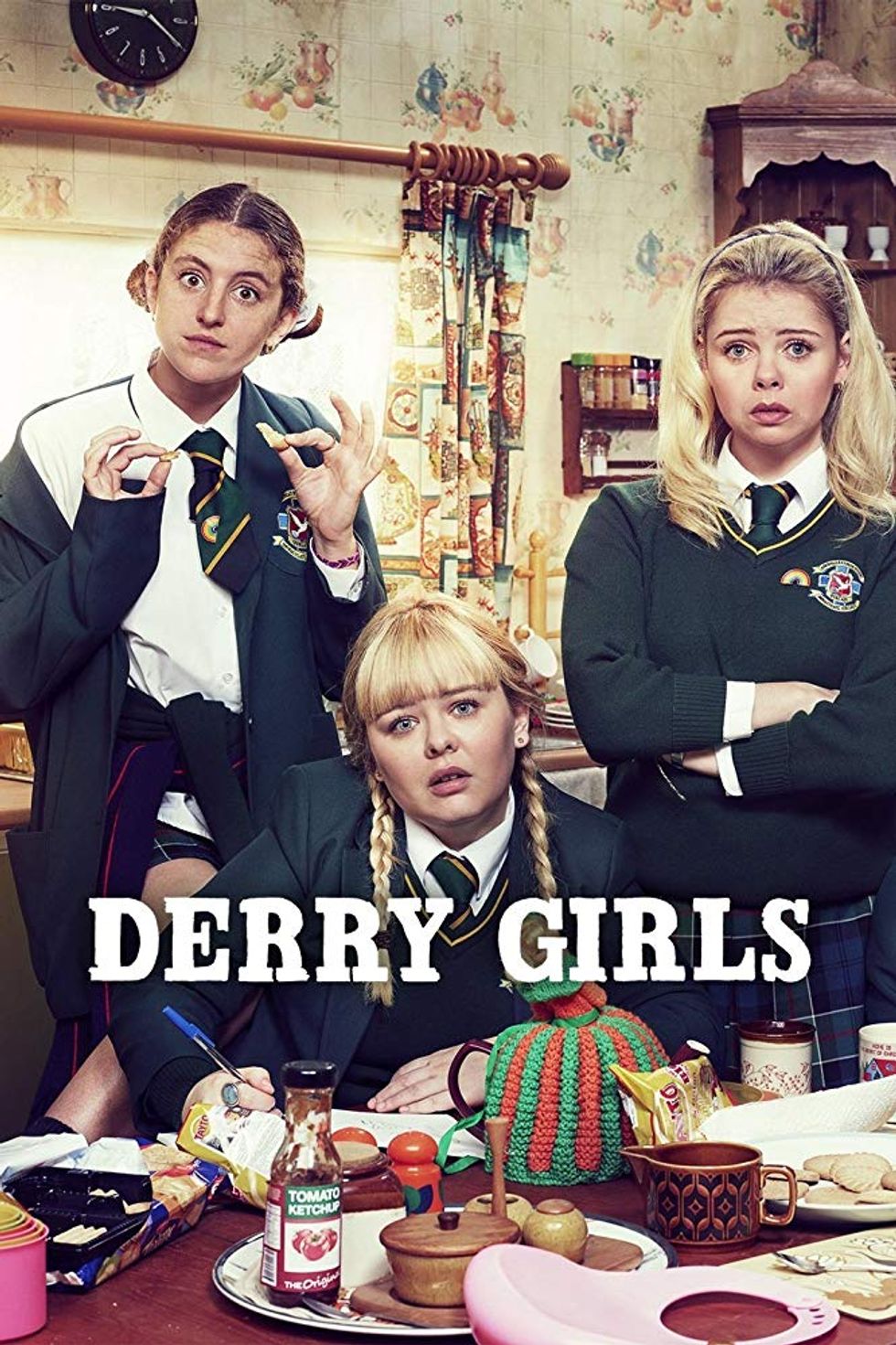 via: IMDB
This cult classic show tells the story of a sixteen-year-old and her family during the troubles in Ireland in the 1990s has gained huge viewership - and is returning to our screens!
The Dark Crystal: Age of Resistance
Based on the classic Jim Henson movie, this series returns to the bizarre and adventurous world of Thra, but with all the special effects that you'd expect from 2019.
Sacred Games: Series 2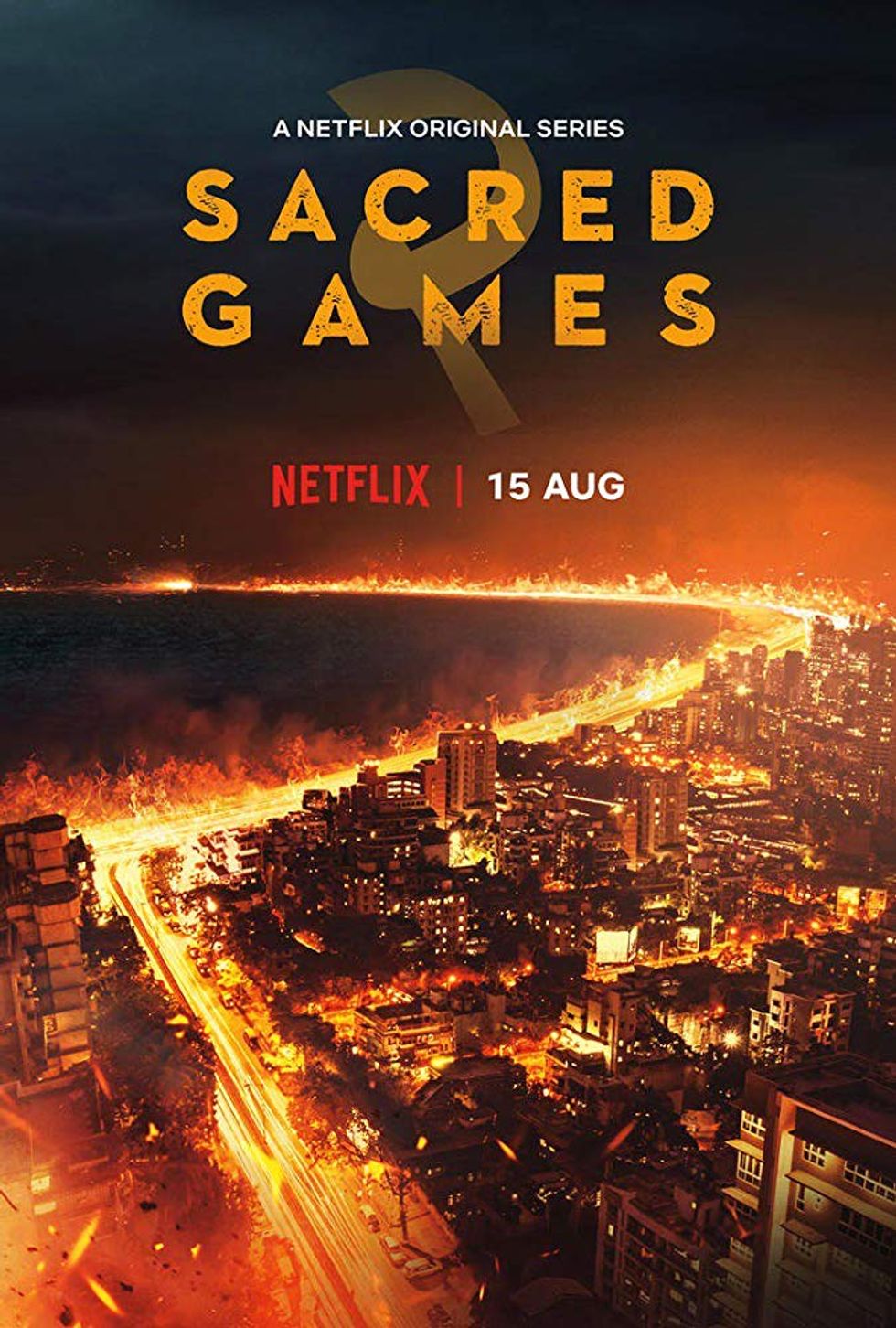 via: IMDB
This Indian thriller returns for a second installment of the tale of a police officer hunting a criminal overlord - and uncovering a mass of corruption in the process.
Workin' Moms: Series 3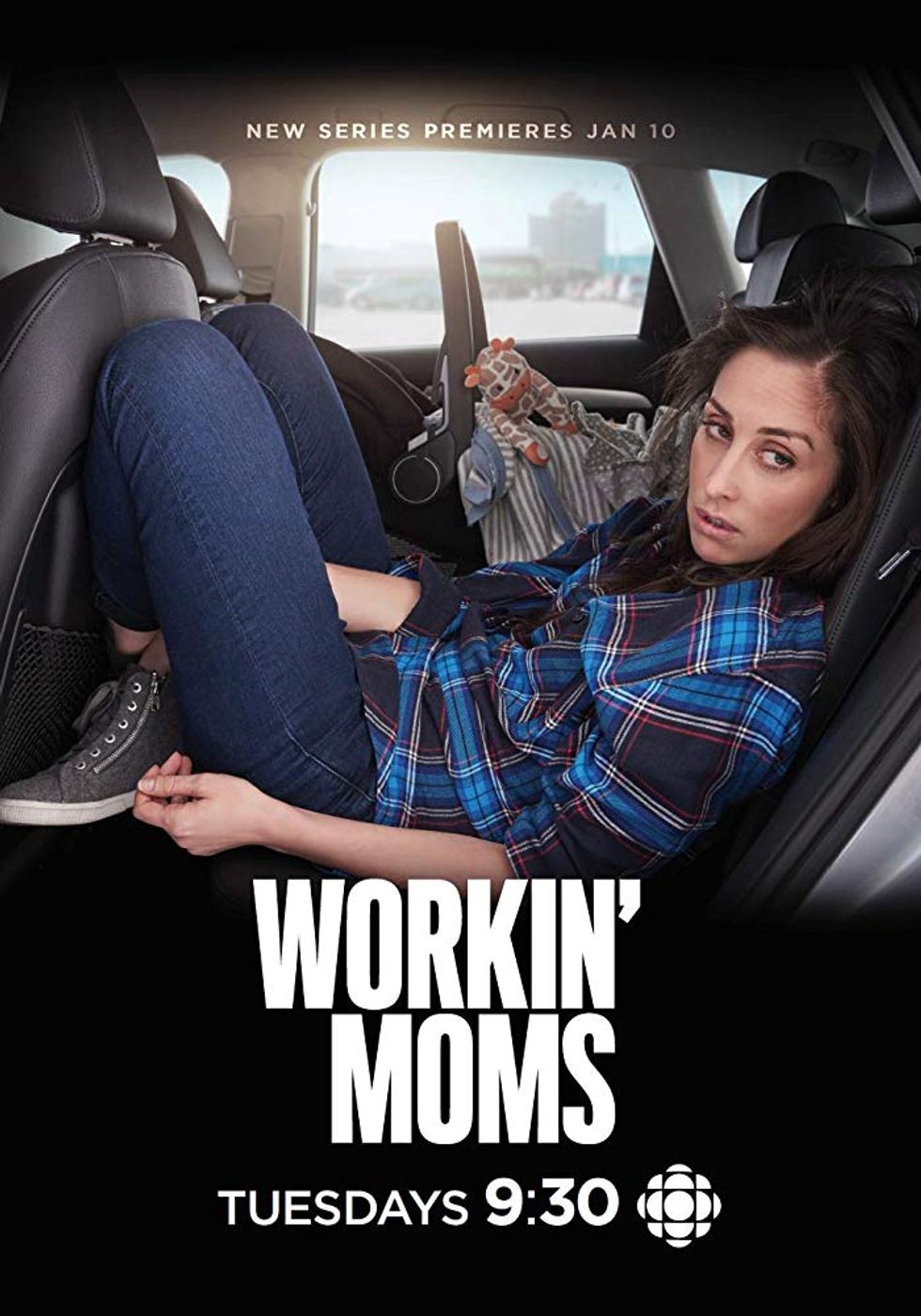 via: IMDB
This Canadian sitcom follows a group of thirty-something women trying their best juggling the pressures of professional development alongside raising a family. The third season arrives on Netflix next month.
Patriot Act with Hasan Minhaj: Series 4
Daily Show regular and Peabody award-winning comic, Hasan Minhaj, explores social and cultural perspectives through a hilarious (but deeply sincere) lens.
Wu Assassins
via: IMDB
This debut Netflix original is martial arts plus crime thriller which is being highly anticipated by fans of director, Iko Uwais - best known for
The Raid
.
Tiffany Haddish Presents: They Ready
Netflix is dropping two new comedy specials for August. The first stars irreverent and outspoken SNL comic, Tiffany Haddish.
Simon Amstell: Set Free
The second of Netflix's new comedy offerings stars awkward Brit comedian, Simon Amstell. His work often tackles the topics of loneliness, isolation, rejection, and mental illness - but is always surprisingly funny, too.
Diagnosis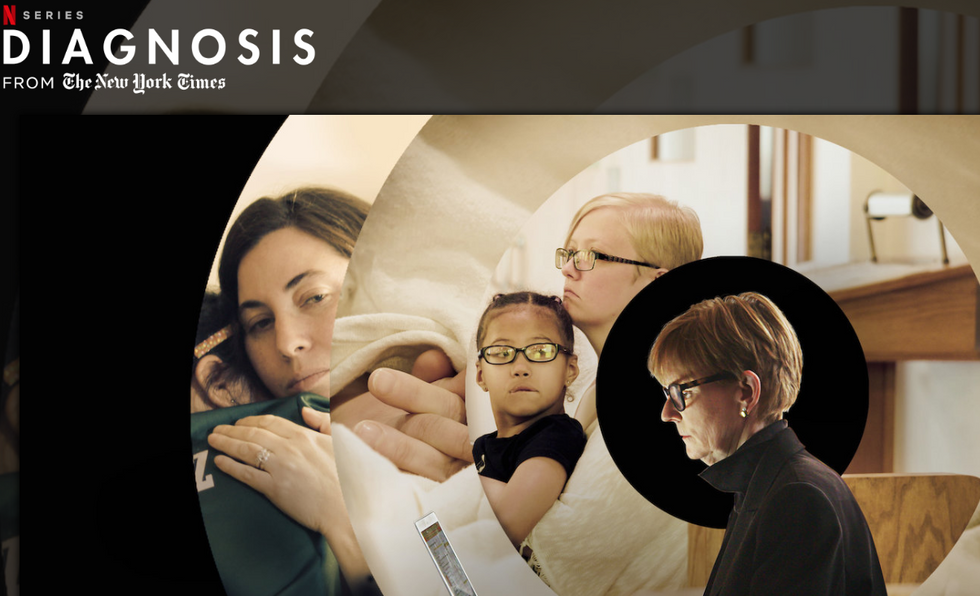 via: Netflix
Dr. Lisa Sanders has long ruled the New York Times' health section, with an uncanny ability to diagnose conditions that other professionals have missed. This original series brings her talents to the screen for the first time.
American Factory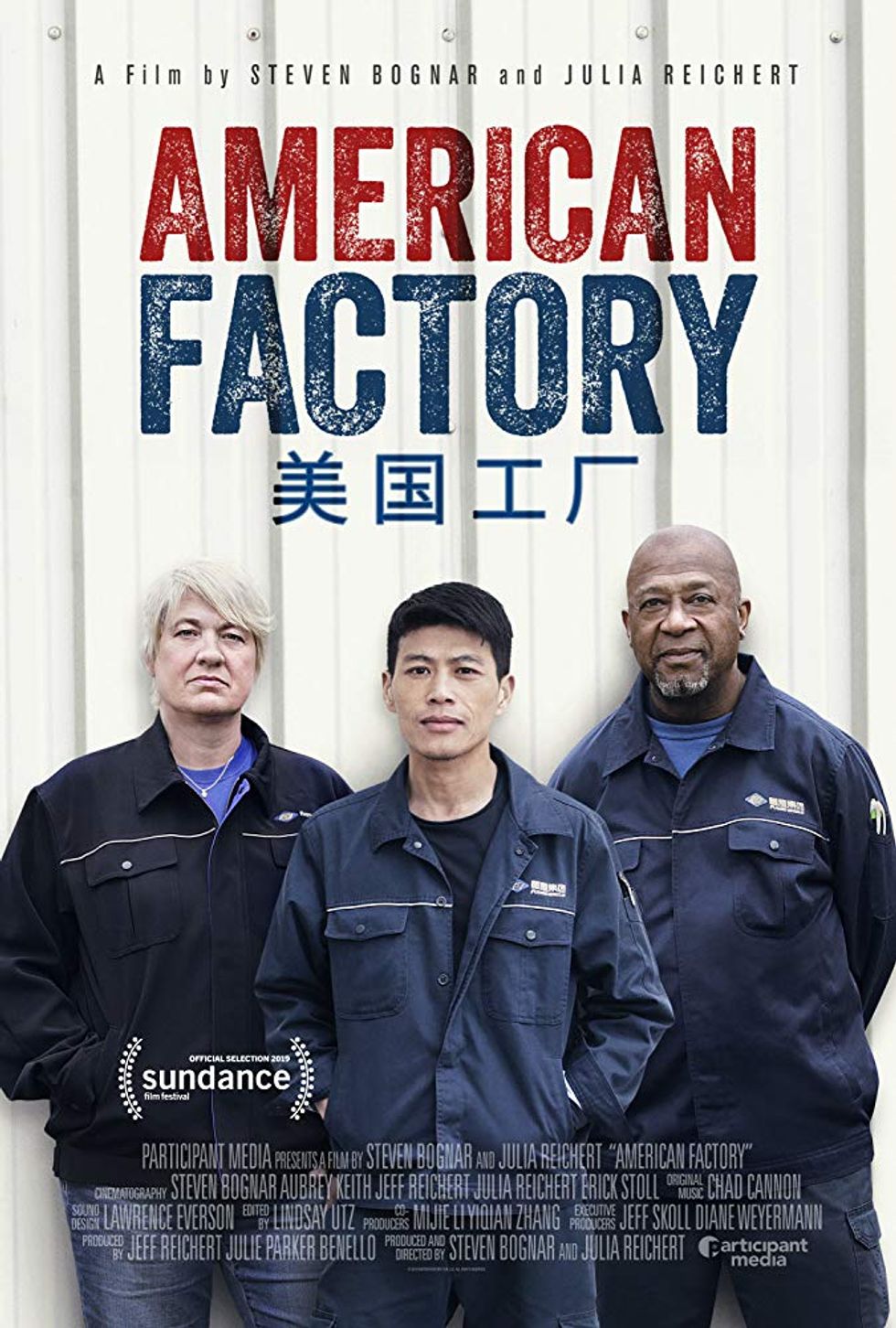 via: IMDB
This 2019 doc tells the story of a Chinese billionaire who opens a new factory in post-industrial Ohio, regenerating the derelict General Motors plant - he hires over two thousand American workers in the process. Oh, and it's the first release from the Obama's production house.
Enter the Anime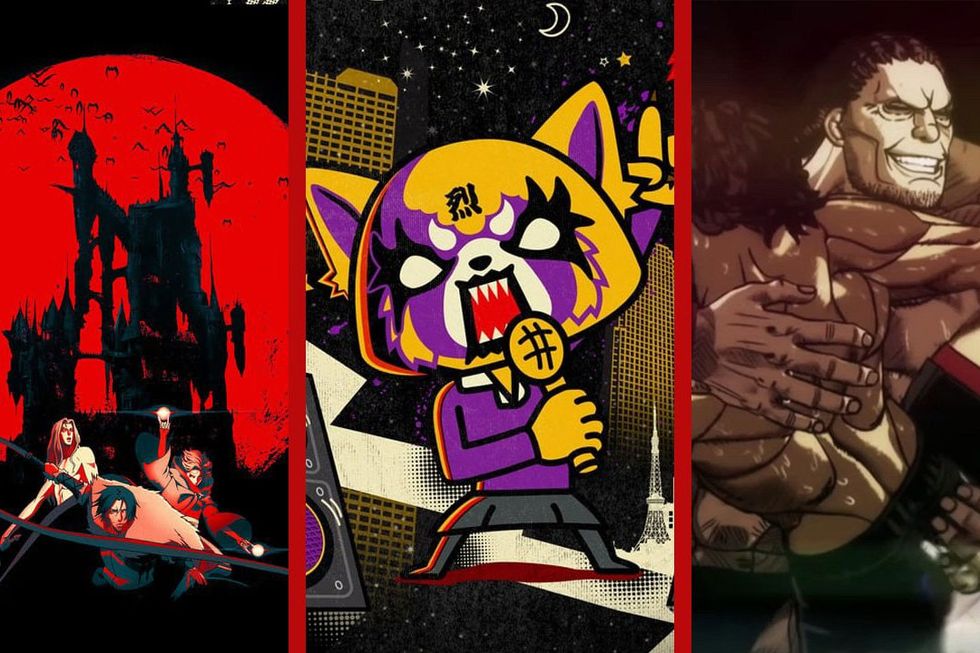 via: Netflix
The social and cultural Netflix original documentary looks at the history of anime, taking it from its roots right up to its present day.
Cannon Busters
via: IMDB
The anime series based on the comic strip of the same name is directed by LeSean Thomas.