If you spend any time on Twitter, you might notice something is a little different today. That's because many women have chosen to boycott the social media platform for 24 hours.
The Internet has been a pretty bonkers place for the past week. After the New York Times published an article exposing the fact that Harvey Weinstein has sexually harassed and assaulted women for decades, many people — celebrities and non-celebrities alike — have spoken up to condemn Weinstein's behavior. But earlier this week, Twitter had a hand in actively silencing those who were speaking up. As you might expect, people are not pleased.
Actress Rose McGowan has been one of the most vocal advocates of sexual assault victims in the wake of the news about Harvey Weinstein.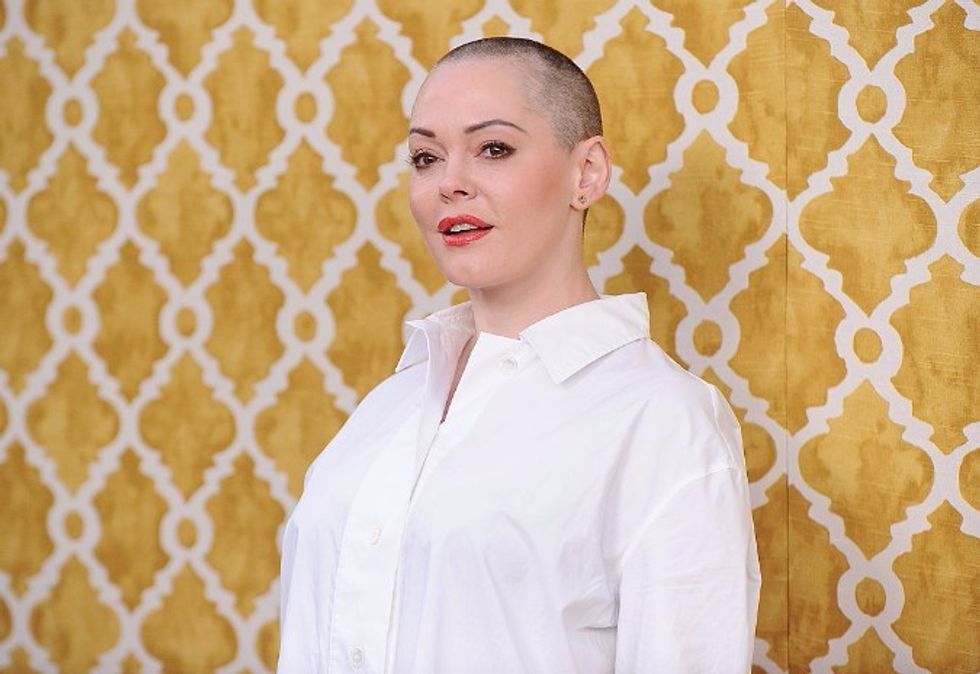 via: Getty
She has spent the last week retweeting
Weinstein's victims' messages, calling out liars, and asking people to sign a petition to dissolve The Weinstein Company.
But in the midst of McGowan's supportive tweeting, Twitter suspended her account. People immediately asked what had led to the ban, to which Twitter eventually responded:
The Tweet was removed and her account has been unlocked. We will be clearer about these policies and decisions in the future. 2/3

— Twitter Safety (@Twitter Safety)1507823076.0
Apparently,
McGowan had shared a personal phone number
, which is against the
Twitter Rules
that everyone agrees to when they sign up for an account.
Obviously, Twitter has the right to suspend accounts that fail to follow the rules. But people are rightfully pointing out that there seems to be a lack of consistency when it comes to who those rules actually apply to.
@TwitterSafety It's more the fact that there is zero consistency with who, what and why. I see the policies can be… https://t.co/J9jc8CjKsa

— Lori, COVID Warrior Goddess 💦🤍💦 (@Lori, COVID Warrior Goddess 💦🤍💦)1507868249.0
After all, the President of the United States has used Twitter to personally attack people. Remember when
he shared a tweet that North Korea called a declaration of war
?
In response to what they saw as Twitter's mishandling of the situation, women have decided to boycott the social media platform for the day.
Individuals opting out doesn't seem to make a dent. What if #WomenBoycottTwitter for one day (along with men who stand with us?)

— Kelly Ellis (@Kelly Ellis)1507789639.0
Many people started tweeting the hashtag #WomenBoycottTwitter. That's why your Twitter timeline might look so empty today.
A number of celebrities have decided to join the movement, including John Cusack, Mark Ruffalo, and Anna Paquin. But now, the queen of Twitter herself has stepped up.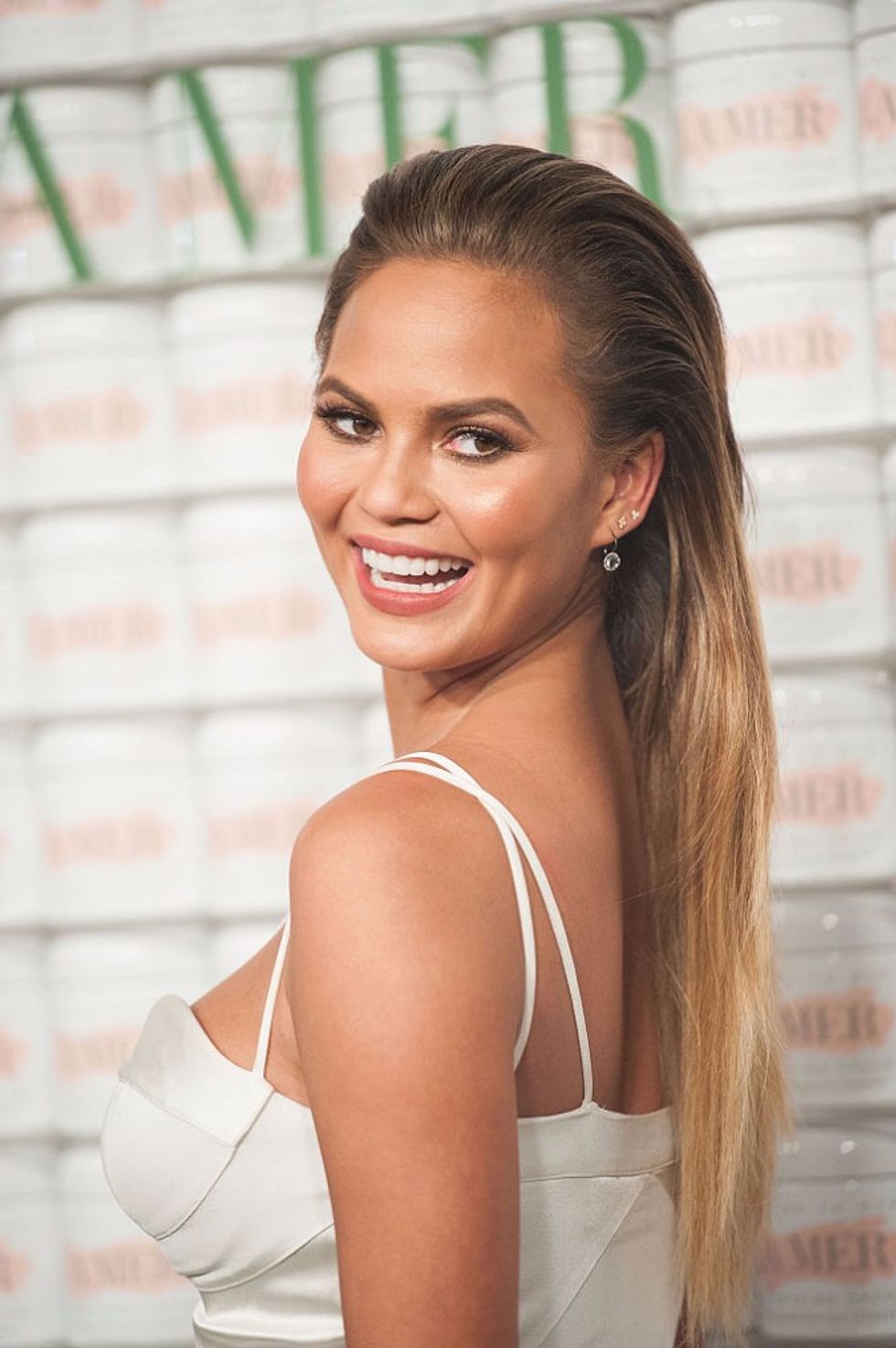 via: Getty
Chrissy Teigen typically spends 
a lot
of time on Twitter. Seriously. Just do a quick search on 22 Words for stories about her and you will find enough reading material for a few days. Here's what she had to say about the #WomenBoycottTwitter movement:
"Let's do this," she tweeted.
She also made it clear that she's not boycotting Twitter because she hates it (and let's be honest: It'd be hard to believe that Teigen hates Twitter). Rather, she believes that the social media platform can do better.
Teigen is all-in in the #WomenBoycottTwitter movement.
Tomorrow. No secret timeline checking, no tweets, no clicking the bluebird square. They need to see we matter.

— chrissy teigen (@chrissy teigen)1507864966.0
It's hard enough to imagine boycotting Twitter when you're not even a little bit famous. If you're Chrissy Teigen, though, think of all the mentions you'd be missing out on! The GIFs! The hashtags! This is clearly a big step.
Some women are hesitant to join the movement, however.
I'm not going to silence my voice voluntarily when many other women have had theirs silenced forcibly. #WomenBoycottTwitter

— O H I T ♡ R E (@O H I T ♡ R E)1507884868.0
Harvey Weinstein spent decades sexually harassing women and then silencing them. That's how he's been able to get away with his heinous behavior for so long. Do we really want to be silent as a way to show our support?
Regardless of whether you're boycotting Twitter today, we hope you use the platform for good and not evil.
How about instead of #WomenBoycottTwitter which will accomplish nothing, let's speak up about injustice and get voices heard

— Brittany (@Brittany)1507875927.0
There's enough bad stuff in the world — and plenty of it exists on Twitter. If you choose to tweet today, share a positive message with the world. Do your part to make the Internet a better place. Chrissy Teigen will be right there with you tomorrow.