There's nothing quite like a good riddle, and this is one that is melting the minds of the Internet as we speak. It seems really simple, but yet 97% of people get it wrong on the first try.
Think you're part of the 3%?
Let's give it a try...
Do you like riddles? (And, no, this isn't the big riddle.)
Chances are, if you're a fan of them or not, you've seen them come packaged like this.
One more until we find our way to the main event.
They might make your ears perk up.
Or they might lead to reactions like this from the less-fantastic people among us.
If you're really ready to get going, you might want to jump right into the viral riddle that's been tearing the Internet in two.
It's just a simple question: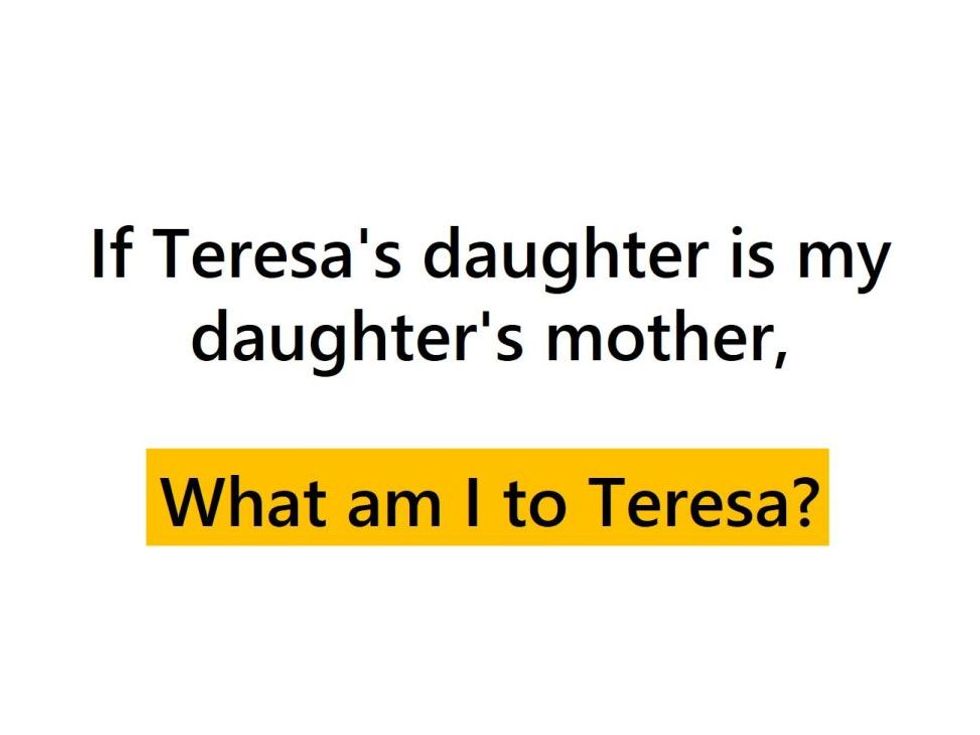 via: PlayBuzz
Do you think that was anticlimactic?
Here are your choices: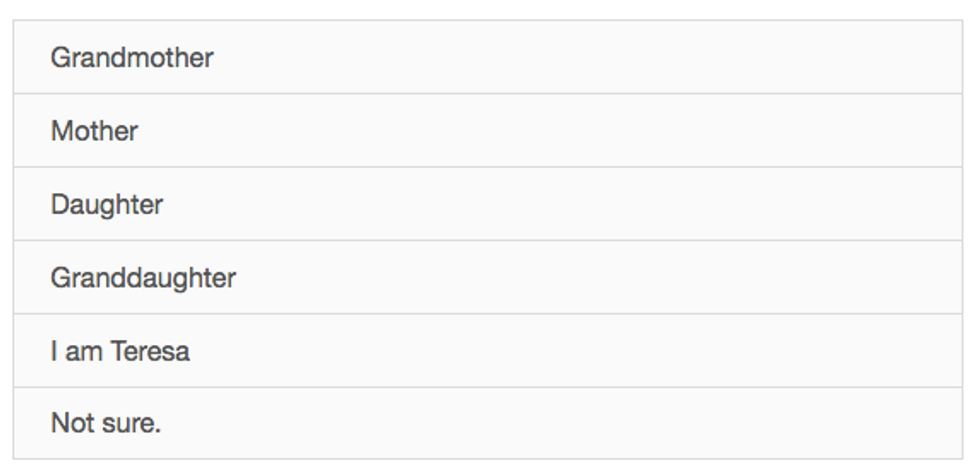 via: PlayBuzz
Well, we've got an assortment of female relatives to choose from, correct?
Look! We even give you a hint!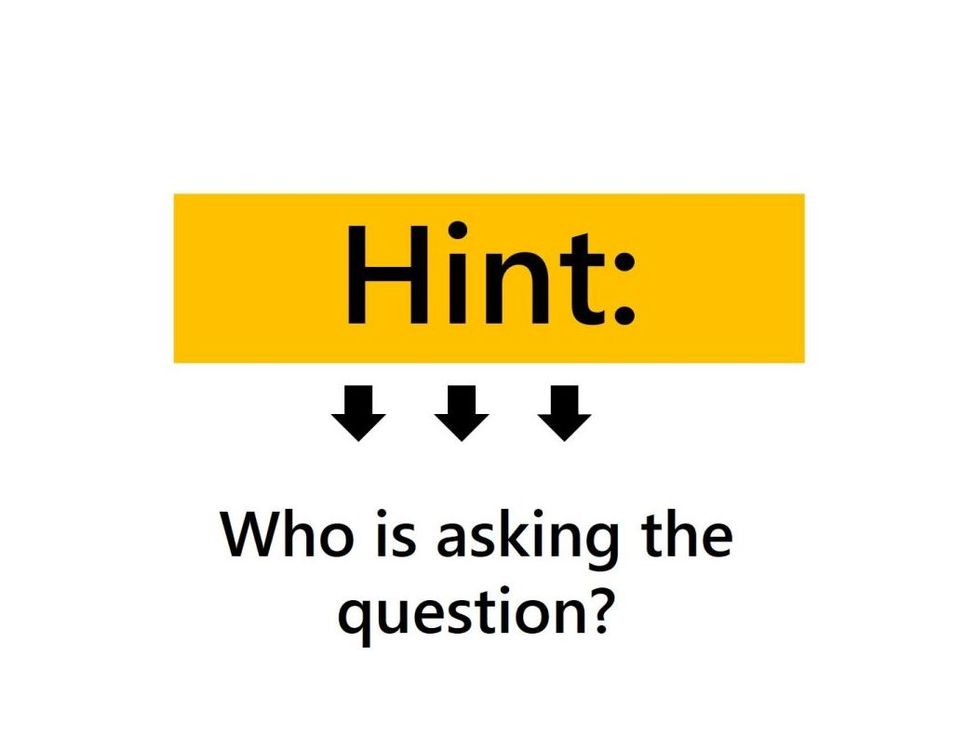 via: PlayBuzz
You've gotta be getting close now. If not, we've got you covered!
Yet people are still completely baffled...
Wonder no more, because we have the answer...
Last chance to solve it yourself!
You are Teresa's daughter!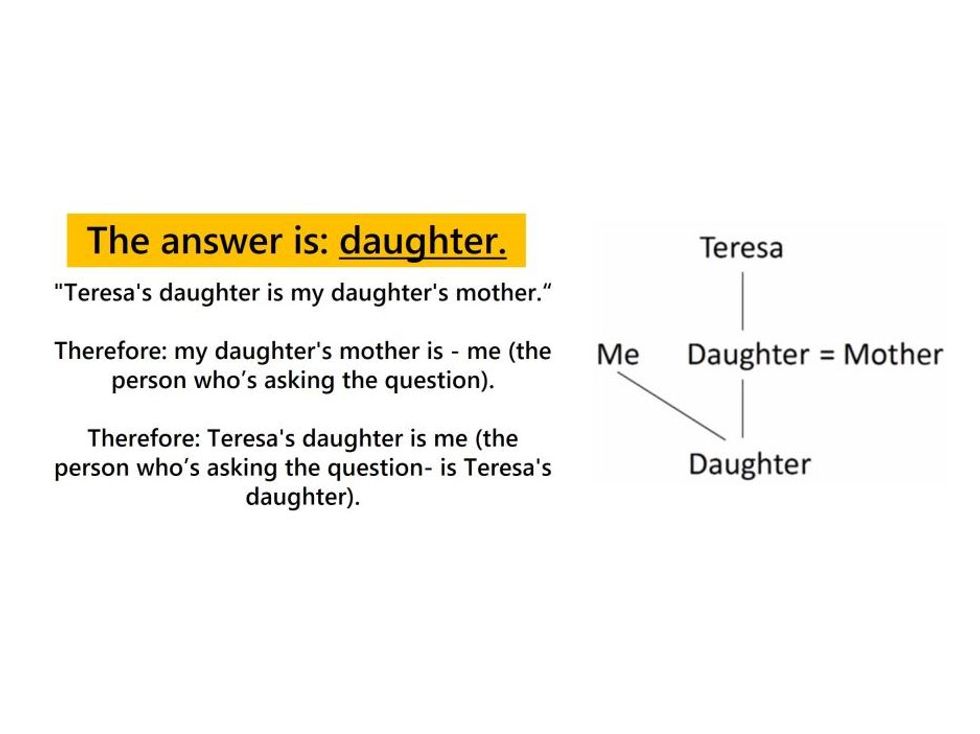 via: PlayBuzz
MIND BLOWN...or at least put at ease if you were going nuts trying to figure it out.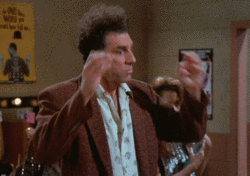 How did you do?