Accidents can happen in the blink of an eye, and in case you need proof, I present this video showing the incredible moment when a two-year-old rescues his twin brother after a dresser falls on top of the toddler.
The video is from a CCTV camera in the boys' bedroom, and was posted on Facebook by their father, Randy Shoff.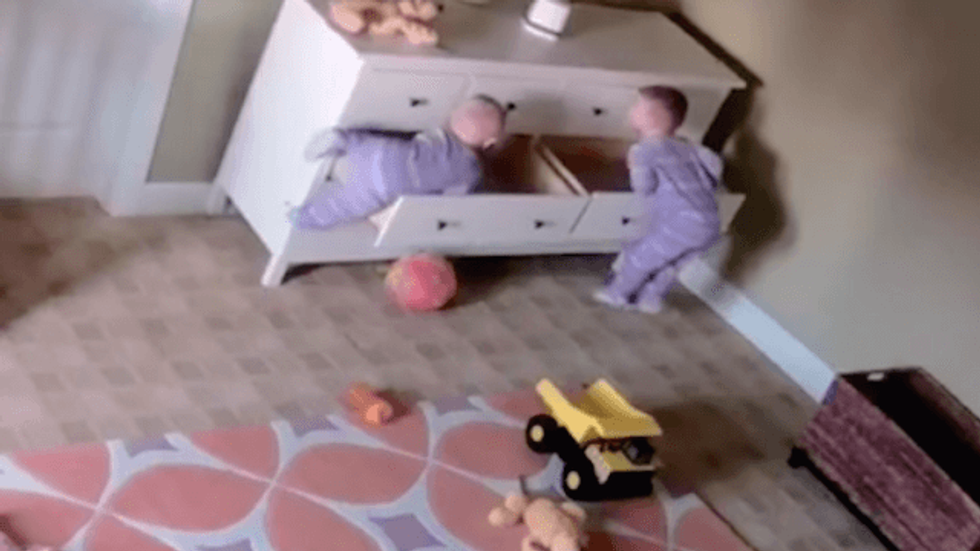 via: YouTube
It starts with the boys climbing on the dresser during a brief time when their mother, Kayli, had gone out of earshot.
Next thing you know you see the dresser topples over and lands on top of the toddlers, with Brock wailing in distress, as you can imagine.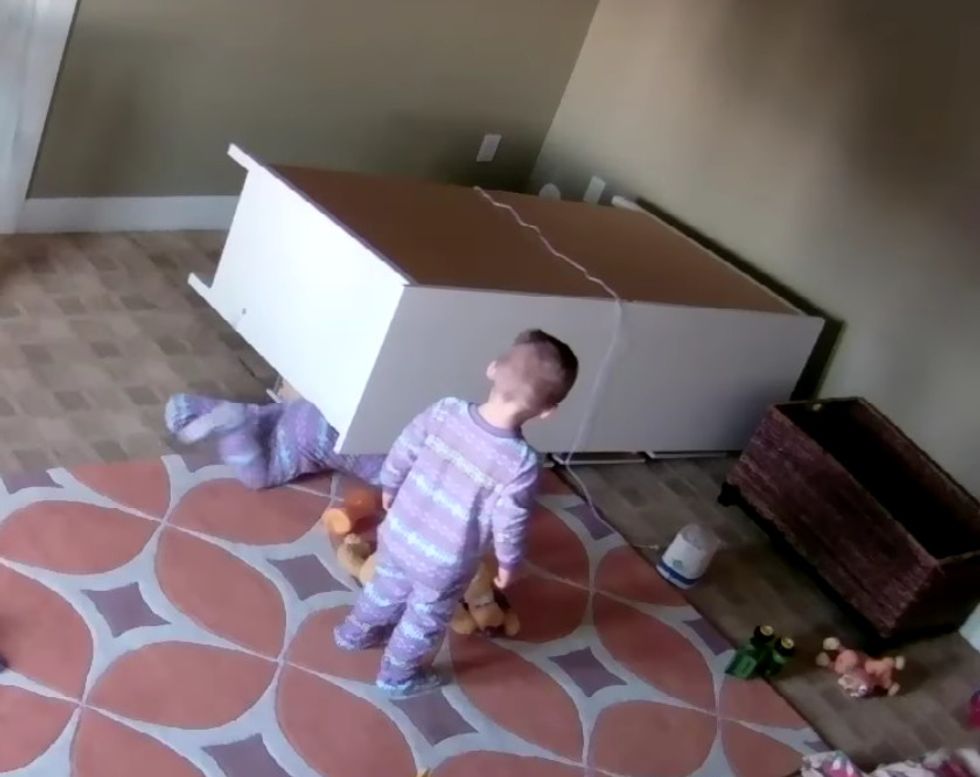 via: YouTube
His brother Bowdy immediately springs into action, first trying to move the dresser from behind with no luck.
Amazingly, Bowdy is seen thinking about how to rescue his brother before he moves to the front of the dresser and tries to push it.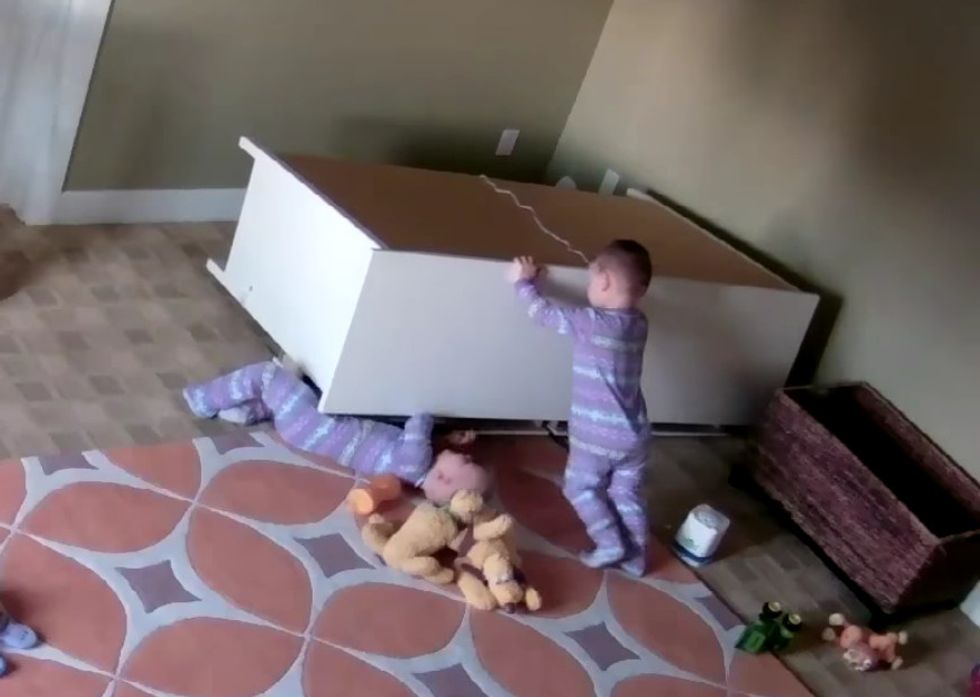 via: YouTube
Somehow the little guy is able to push the dresser off his brother, who rolls out and appears no worse for the wear.
Things could have been much, much worse.
"Bowdy just came around and assessed the situation thinking, 'I needed to help my twin brother. What do I do here?''' Kayli said. "I really believe in a twin bond. You always hear that and I believe these two have it."
Ricky said that he was unsure about posting the video to social media, but wanted to raise awareness. He wrote on Facebook:

Some people had their doubts about the chain of events and how something like this could happen.

But most were just astonished and grateful for the way things turned out.




If nothing else, it's a good reminder that accidents can happen in the blink of an eye. Bolt down that furniture, people.