While many of us have a little feeling of guilt about dropping our dogs off at daycare, if you pick the right one, you can rest assured they're having a great time. And one doggy daycare in New Zealand has shared footage that proves just that.
Laken Molly Richardson of Two Brown Dogs Doggy Daycare has been secretly filming pooches arriving at her center for over a year, with absolutely hilarious results. Here are some of our favorite reactions.
There's no denying that people love dogs.
And it's not difficult to see why. These little bundles of joy are just so pure!
It seems the internet agrees.
In recent years, the amount of dog content online has grown exponentially. Maybe we need something wholesome since everything else in on fire?
But owning a dog is no picnic.
Because for many of us, being out of the house for long periods during the day is a reality of work.
Which means one thing.
Doggy daycare. And for many dog owners, the fact their dog has to spend the day away from them can feel a little bit sad.
But there's been some good news.
In a video captured by Laken Molly Richardson at Two Brown Dogs Doggy Daycare in New Zealand, it's been shown that dogs at daycare are actually having a great time.
This is the daycare in question.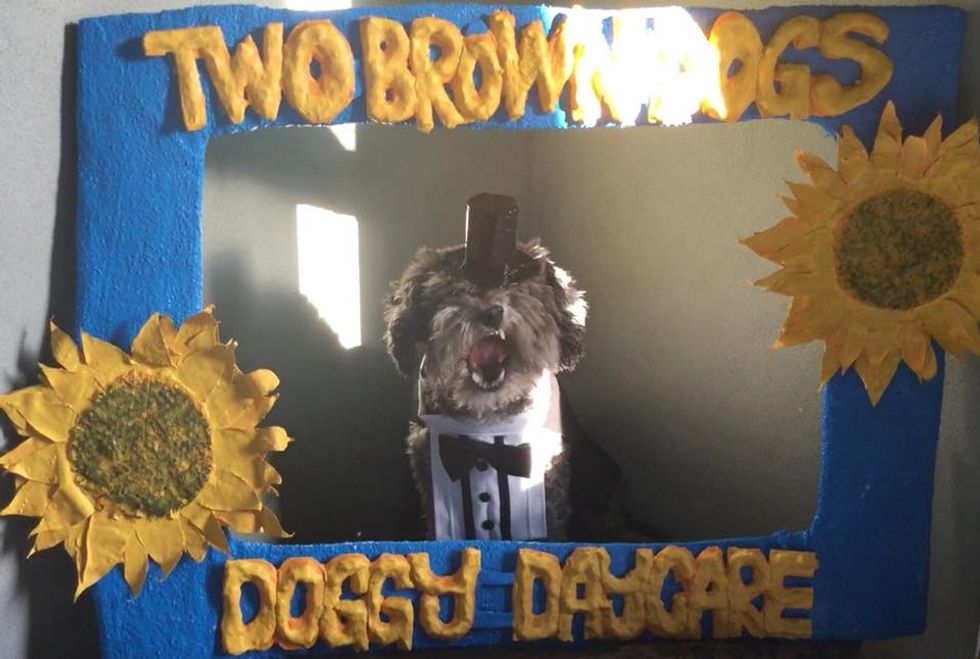 via: Facebook
Richardson cares for around fifteen dogs every day, and prides herself on creating a sociable, comfortable environment for them.
And in order to test her theory?
She set up a secret hidden camera to see the dogs' reactions.
And the footage didn't disappoint.
It showed what could only be described as the cutest and most excited doggy reactions we've ever witnessed.
The best part?
The fact that each dog had a unique way of expressing their joy. They really are just like us.
But aside from the cuteness factor?
There's also the fact that now, doggy parents can feel safe in the knowledge that their pet pooches are actually spending their day happy.
Here are our favorite reactions.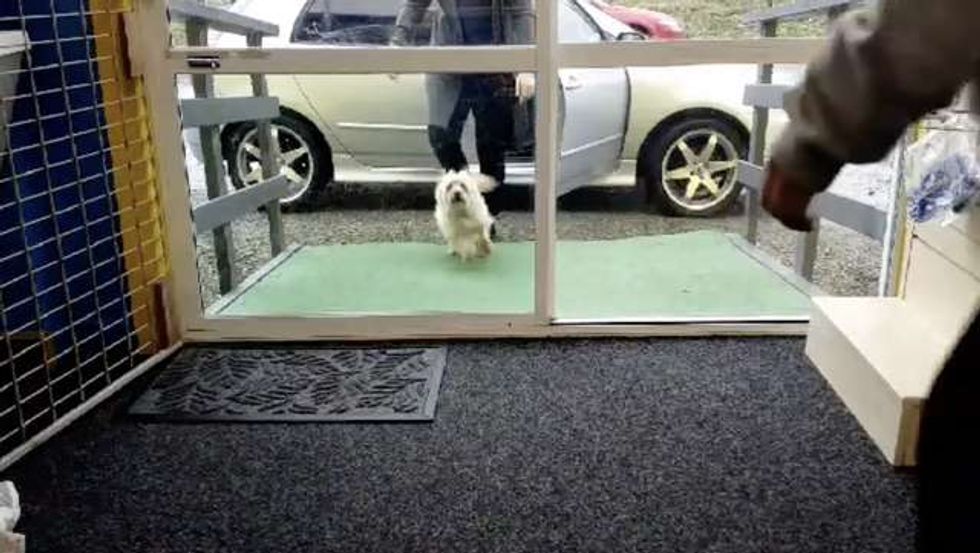 via: The Dodo
This dog bounding towards the door at top speeds is truly excellent.
Or how about this one?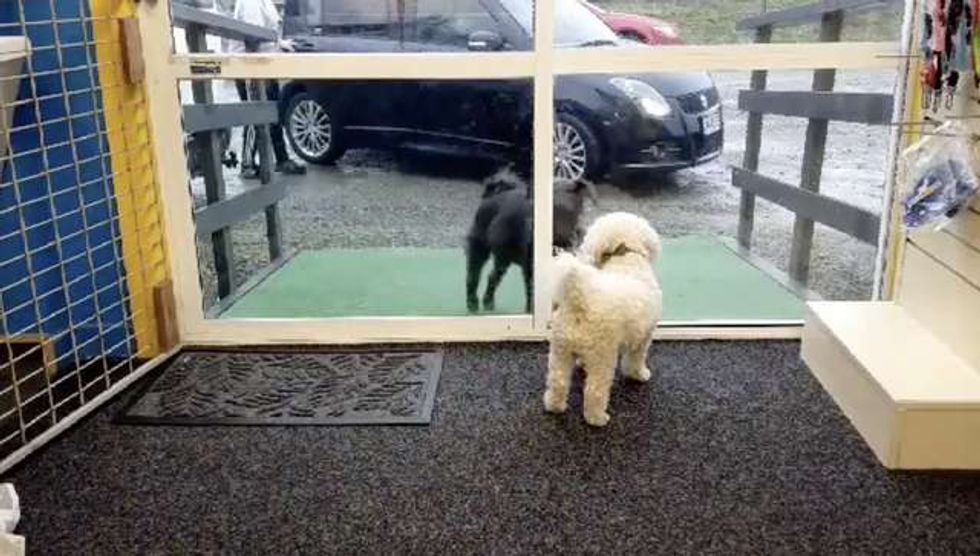 via: The Dodo
The fact this dog has a pal waiting for him right by the door is enough to make your heart melt.
The guy is also fantastic.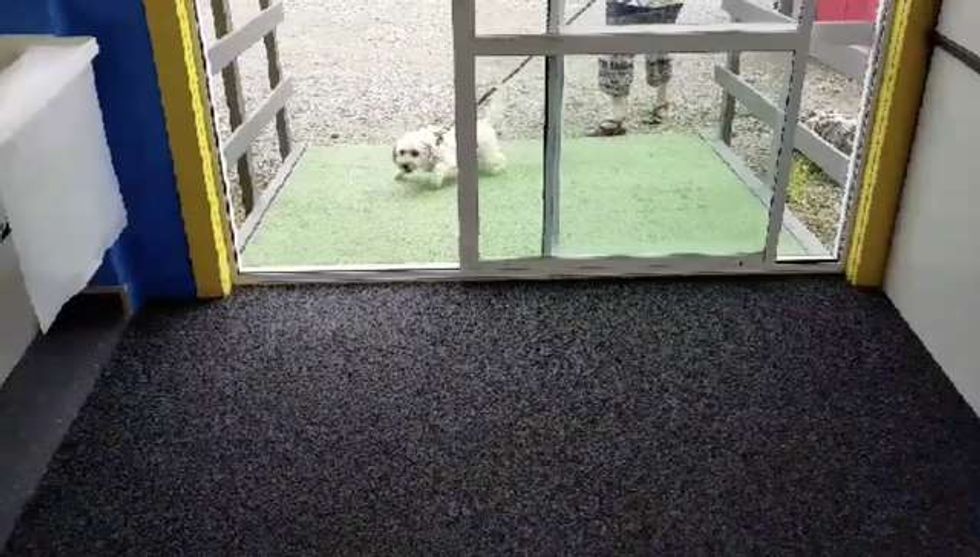 via: The Dodo
Straining on his lead to get into daycare is enough to prove he's happy to be there, right?
Although this snap is hard to beat.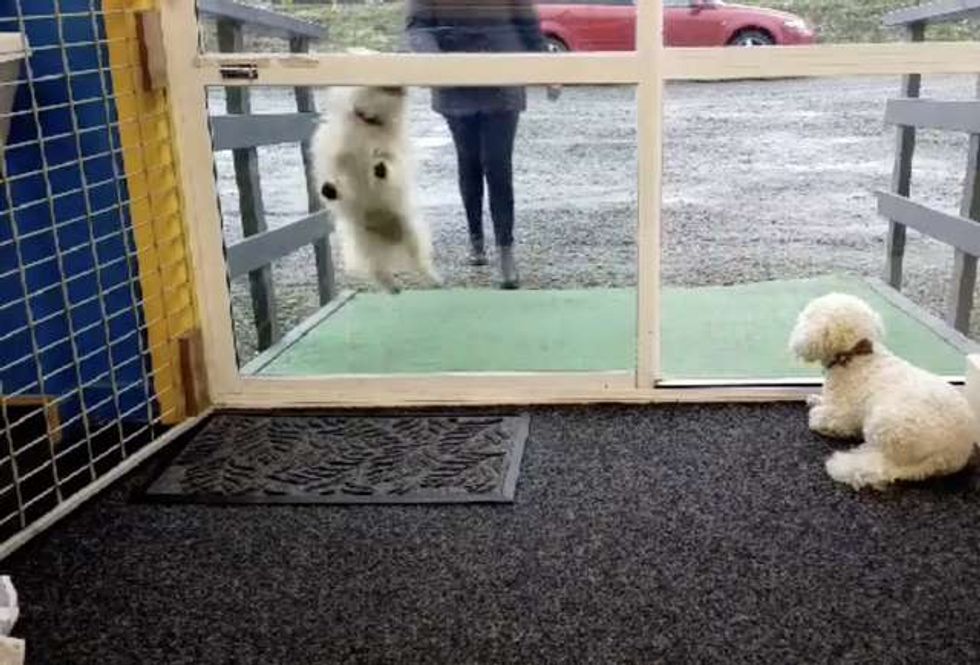 via: The Dodo
Literally jumping with joy upon his daycare arrival. Too cute for words.
Overall, this is excellent doggy content.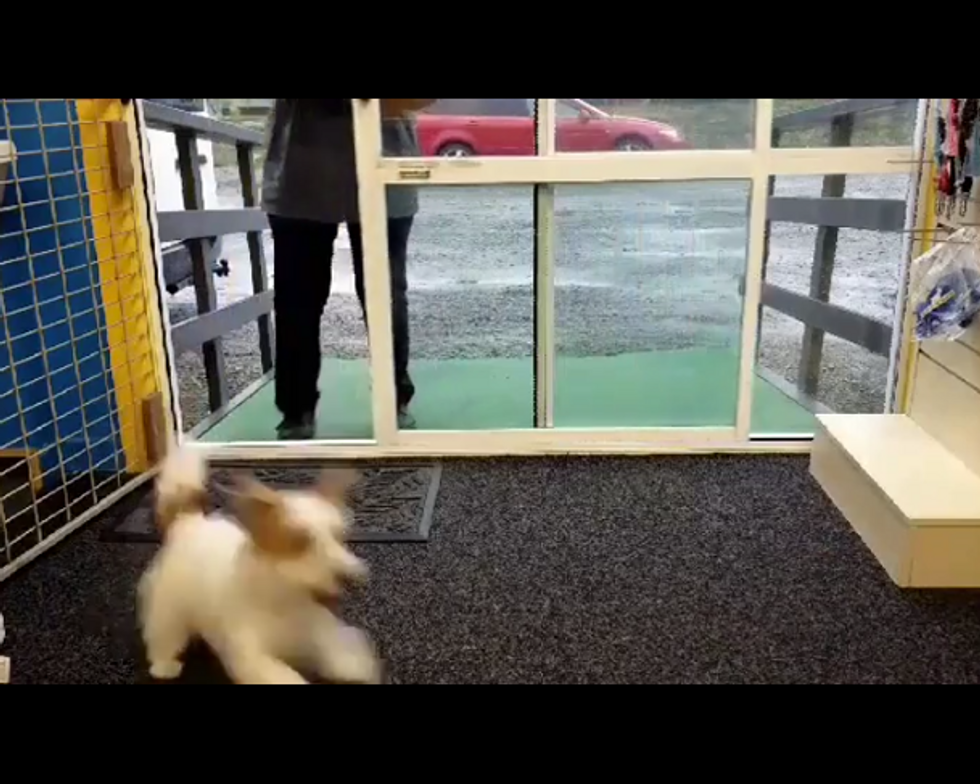 via: The Dodo
We only hope more daycares start doing the same to prove that dog owners need not feel guilty! Want more cute dog content? Keep scrolling for the adorable tale of the "sheepdog" who protected endangered penguins.