Being a mom isn't easy. But one company has created the ultimate gift for a stressed-out mother...
There's nothing as rewarding as motherhood.
The love between you and your child is something unlike any other feeling on earth. It's a pretty magical thing.
But that's not to say it's easy.
Being a mom is basically the hardest job on earth - and the pressure to be a perfect parent can make life even more stressful.
And even if you try to stay relaxed...
There are some aspects of motherhood are just eternally frustrating. Hey, no one said being a mom was always going to be great fun, right?
There are many things that make parenthood irritating.
But there's one thing pretty much every mom out there can relate to. That feeling that you're basically losing it.
Stress and motherhood can go hand in hand.
They don't call it the hardest job on earth for nothing!
Keeping your sanity as a mom is hard.
You've absolutely got to keep a sense of humor about the whole thing.
Another thing that can massively help?
Having a good group of mommy friends who understand your struggles.
Oh, and of course, wine.
Motherhood without a glass of wine at the end of the day sometimes just feels impossible.
And another thing that can help out stressed moms?
Taking some time to relax, of course!
And one prime way to relax?
Lighting a candle and sitting back. And the latest candle launch is the most perfect fit for a stressed-out mom we've ever seen.
These candles have taken the internet by storm - and it's not hard to see why!
They're basically everything a stressed mom could possibly need.
Here's the first.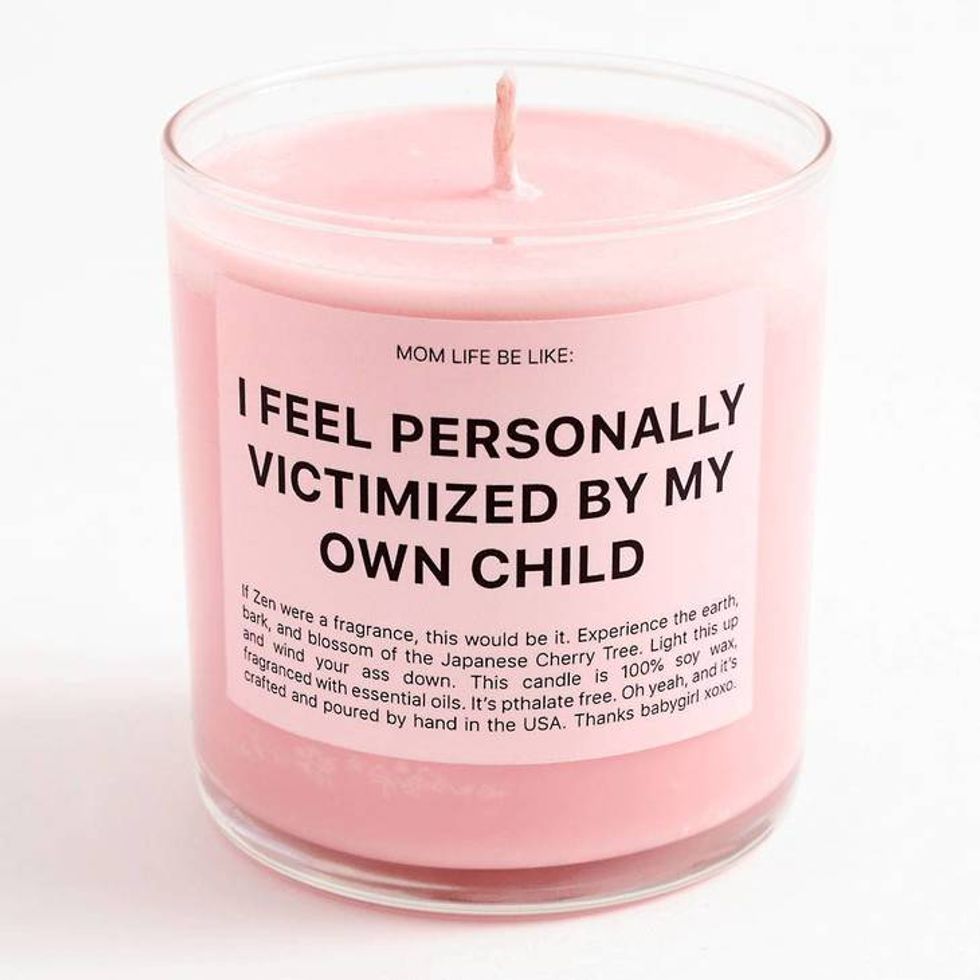 via: Paper Source
Who hasn't felt personally victimized by their own child?
And here's the other...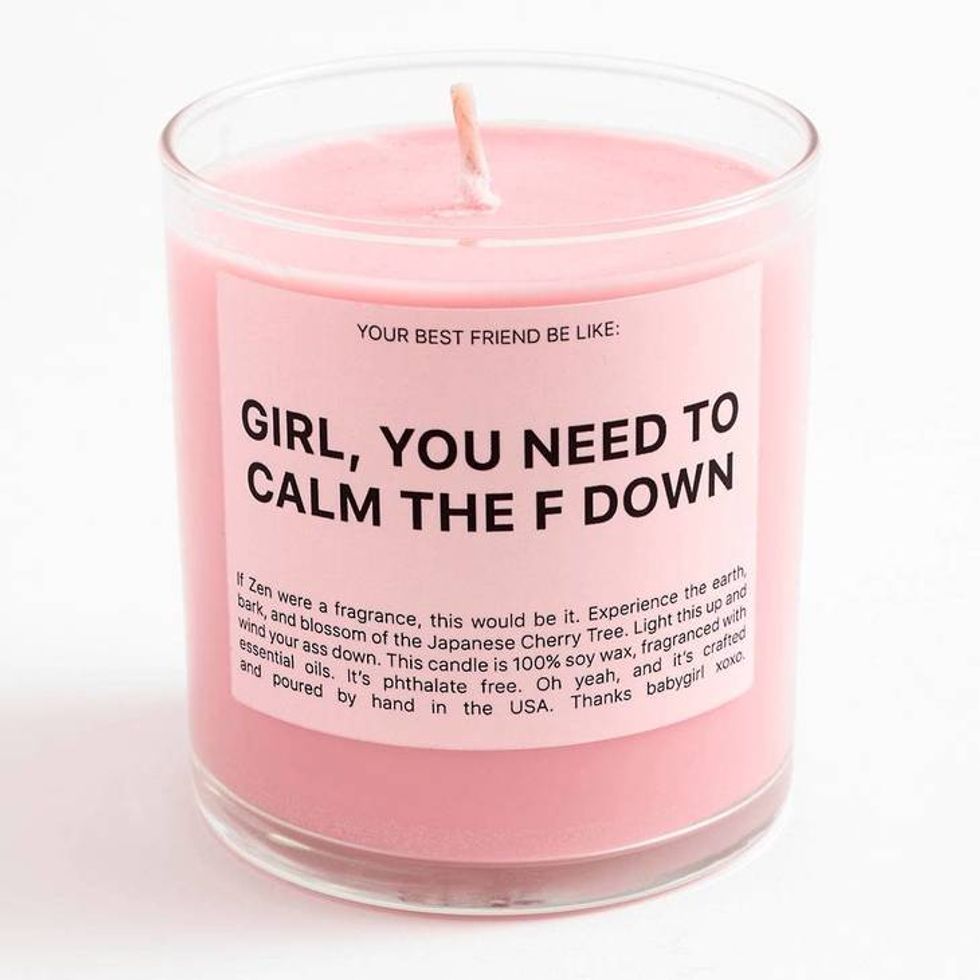 via: Paper Source
A message of tough love for any anxious mother.
And to make these candles even better?
They fill your home with a relaxing Japanese cheery blossom aroma - plus, they're undeniably aesthetically appealing.
Finally relaxing as a mom has gotten a little bit easier.
Fancy more hysterical mom content? Scroll on for the biggest kid fails we've ever seen - including one son who's basically a nudist in training ...