We've all been there — stuck doing homework or taking a test when the answer eludes us. Sometimes you just need to come up with an answer anyway.
These kids prove that even though an answer might be technically wrong, it can still right on so many levels...
Thinking outside of the box — or the cone.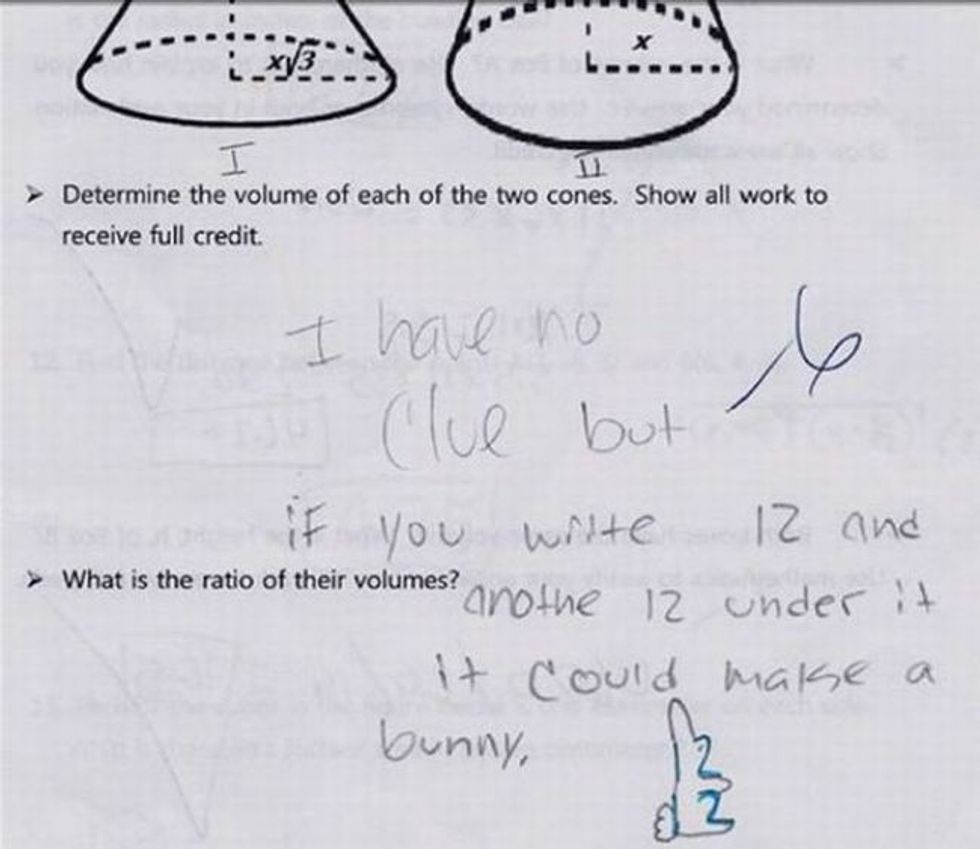 There are meetings for that.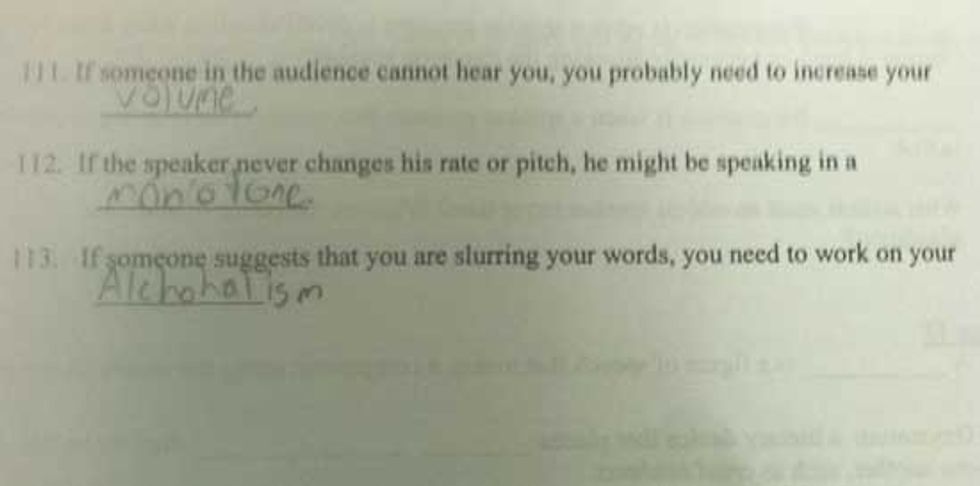 At least the math adds up.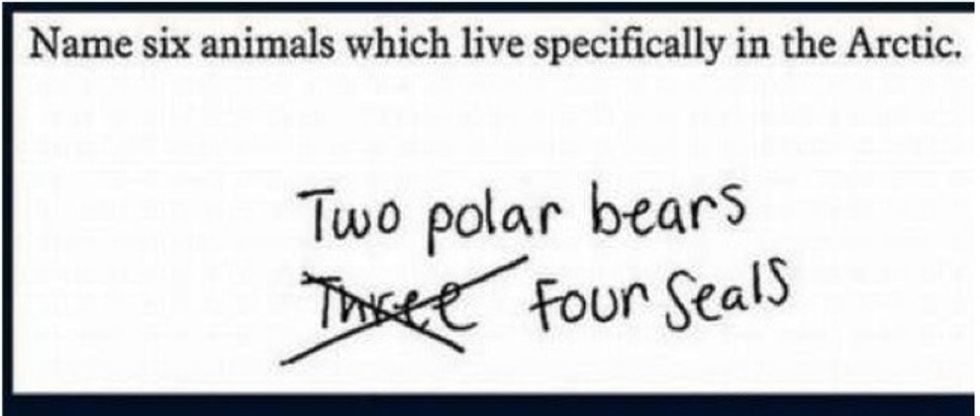 And now this song is stuck in your head.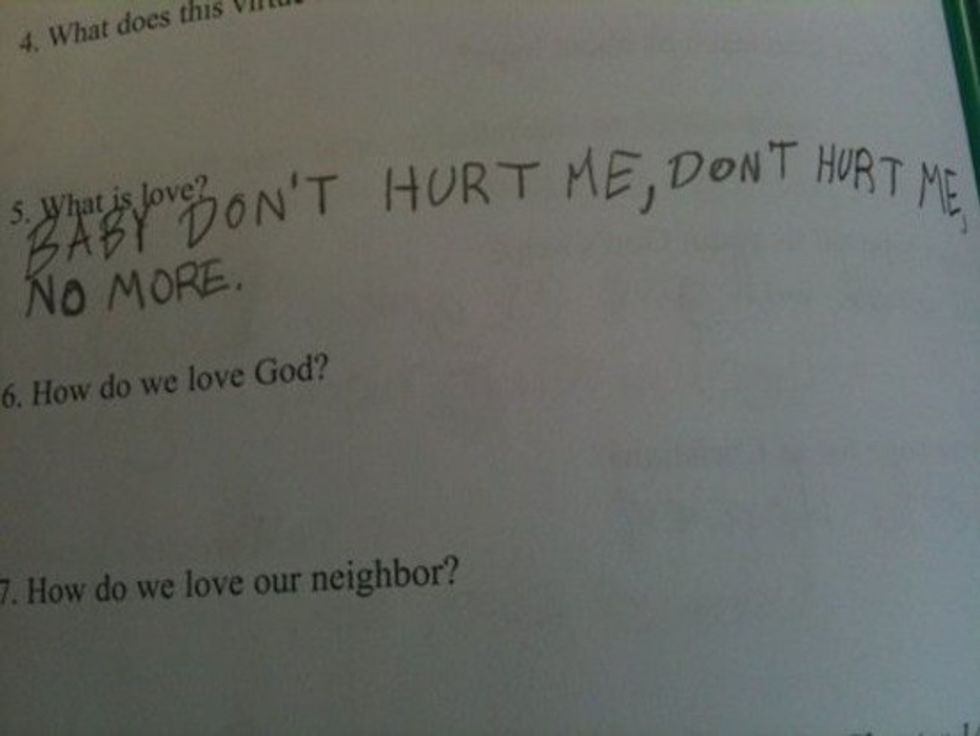 I think most of the Internet would agree.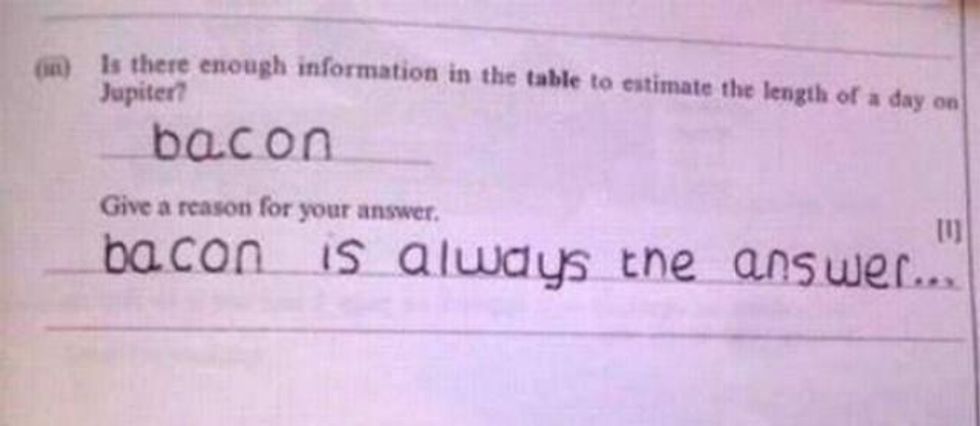 It sounds like someone needs a drink.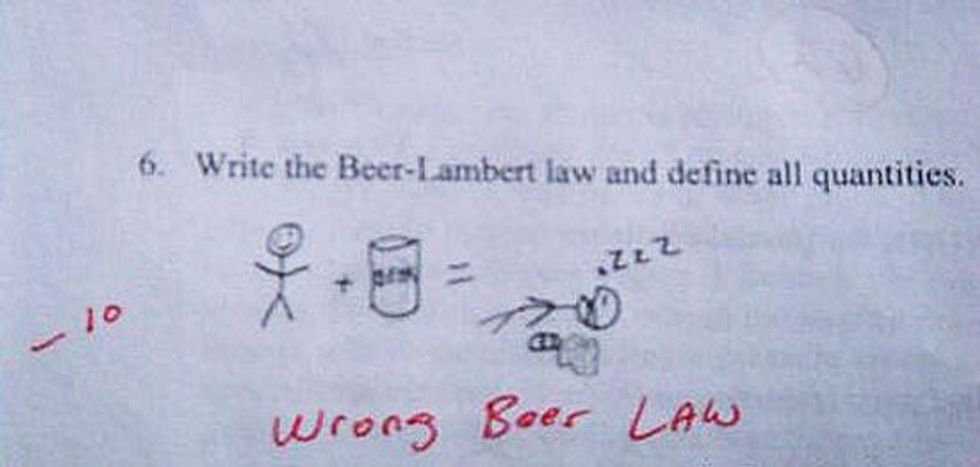 Well, he did show his work.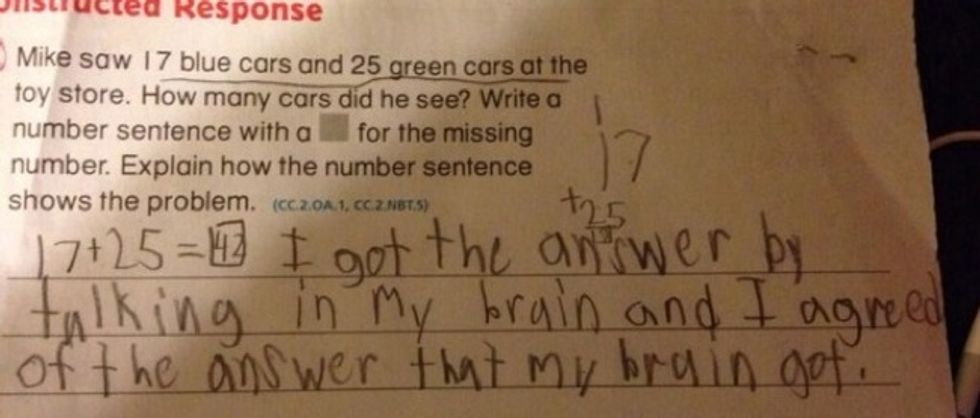 It's obvious why they didn't write, "Style your hair."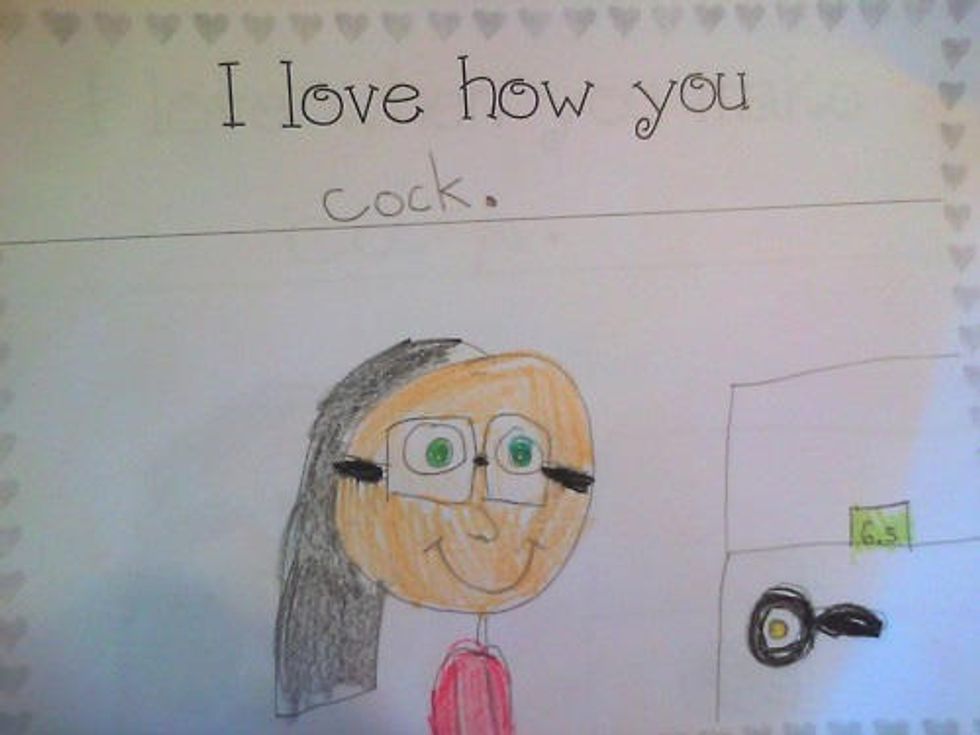 Adults should take this advice.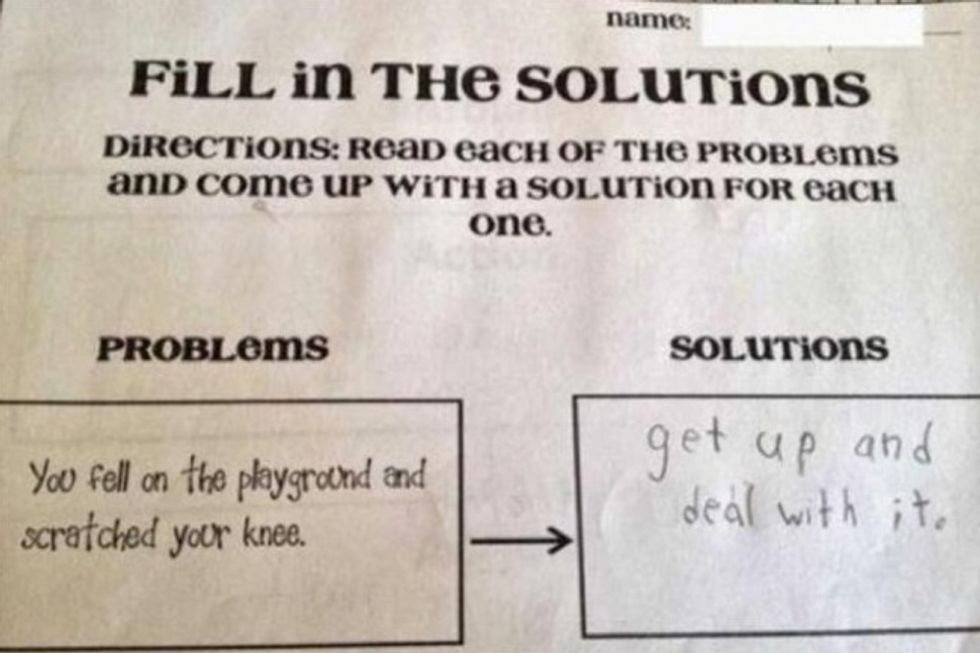 This answer is decidedly clever.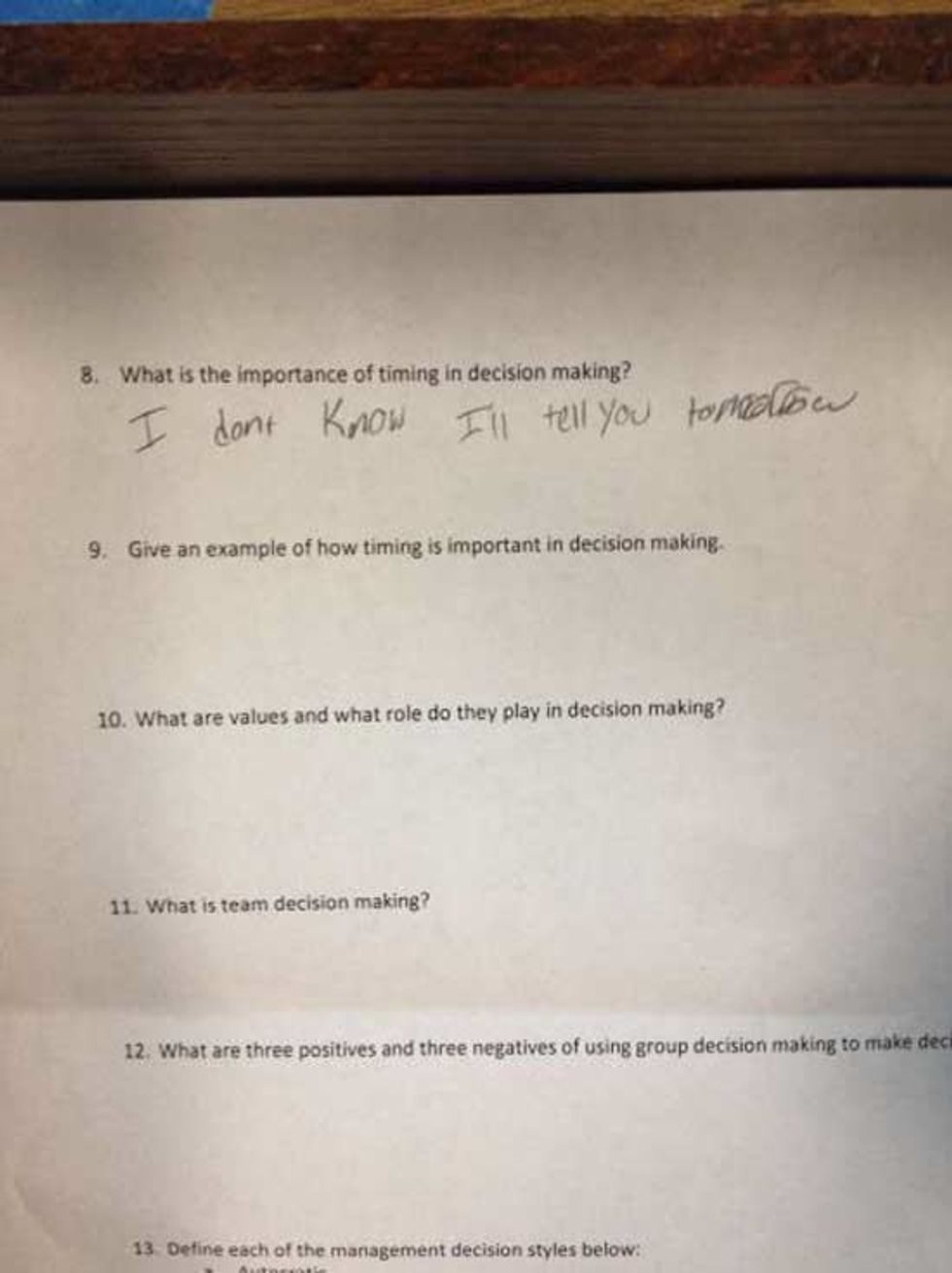 There's a future doctor in the house!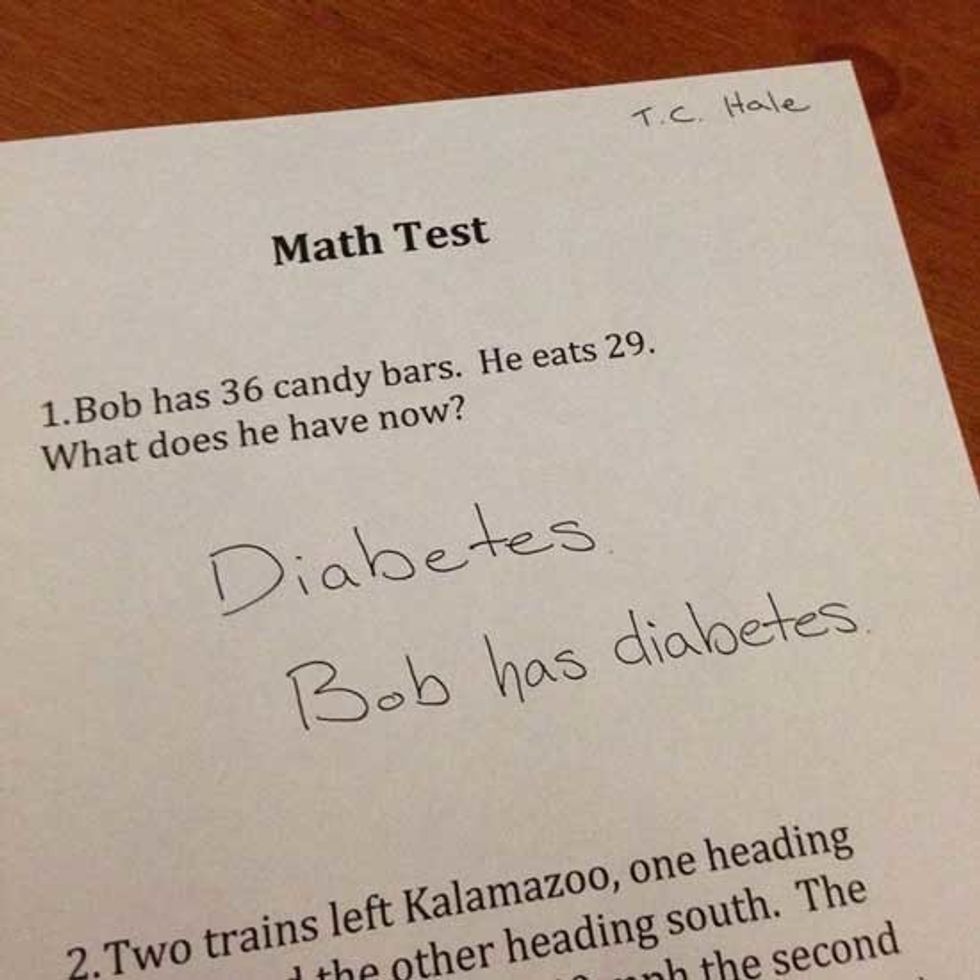 Maybe Dave just brought his coupons?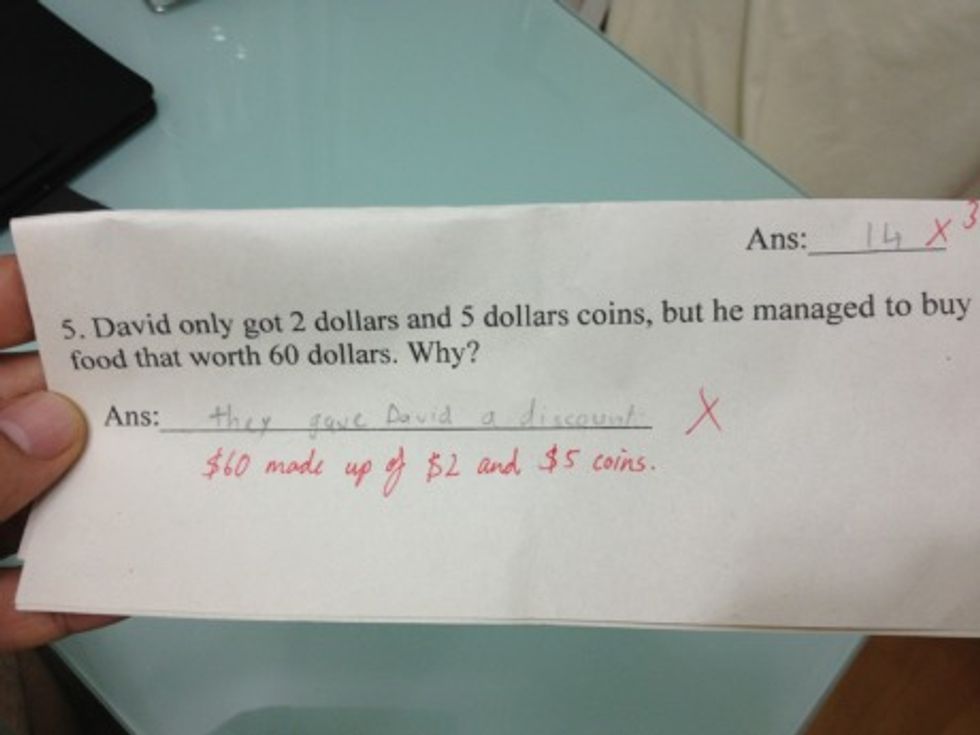 At least they did say, "Please."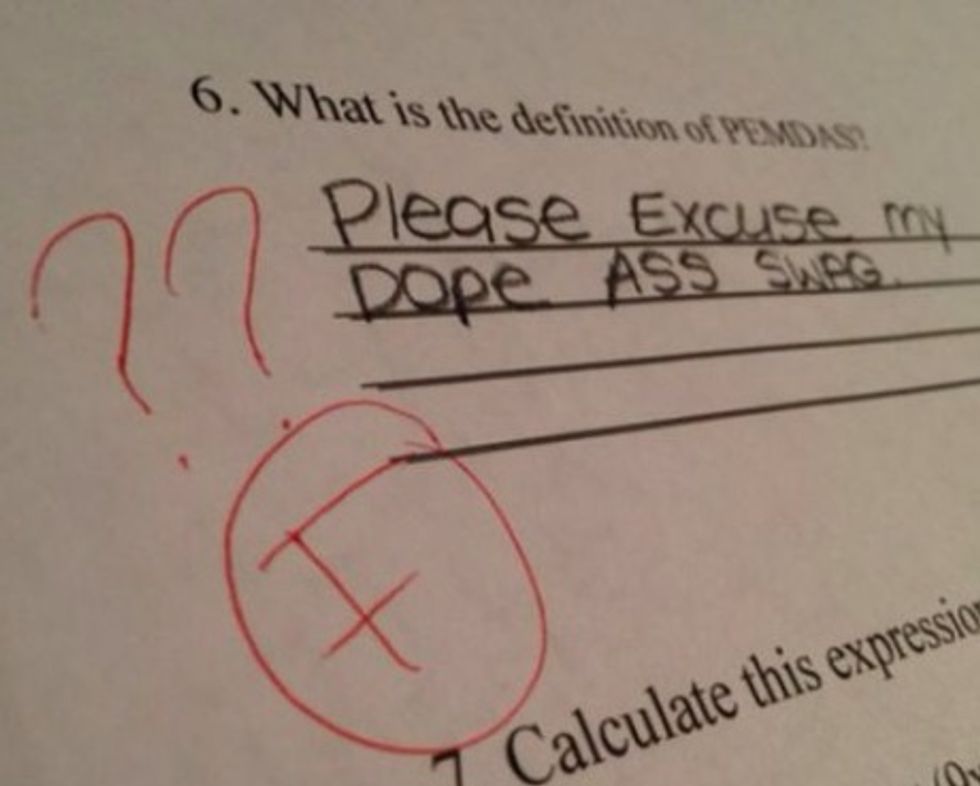 And "A" is for "awkward."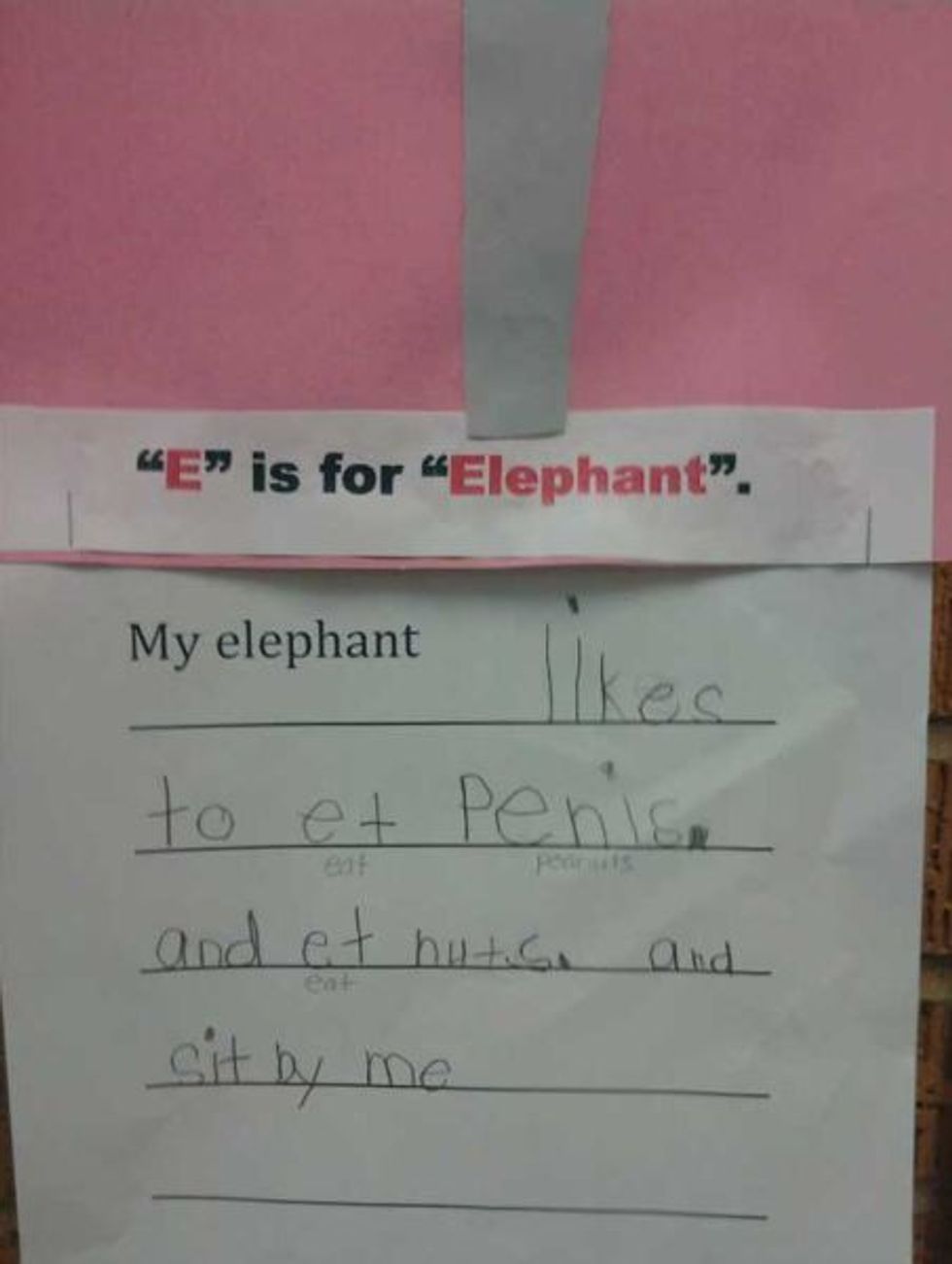 A rebel with a questionable cause.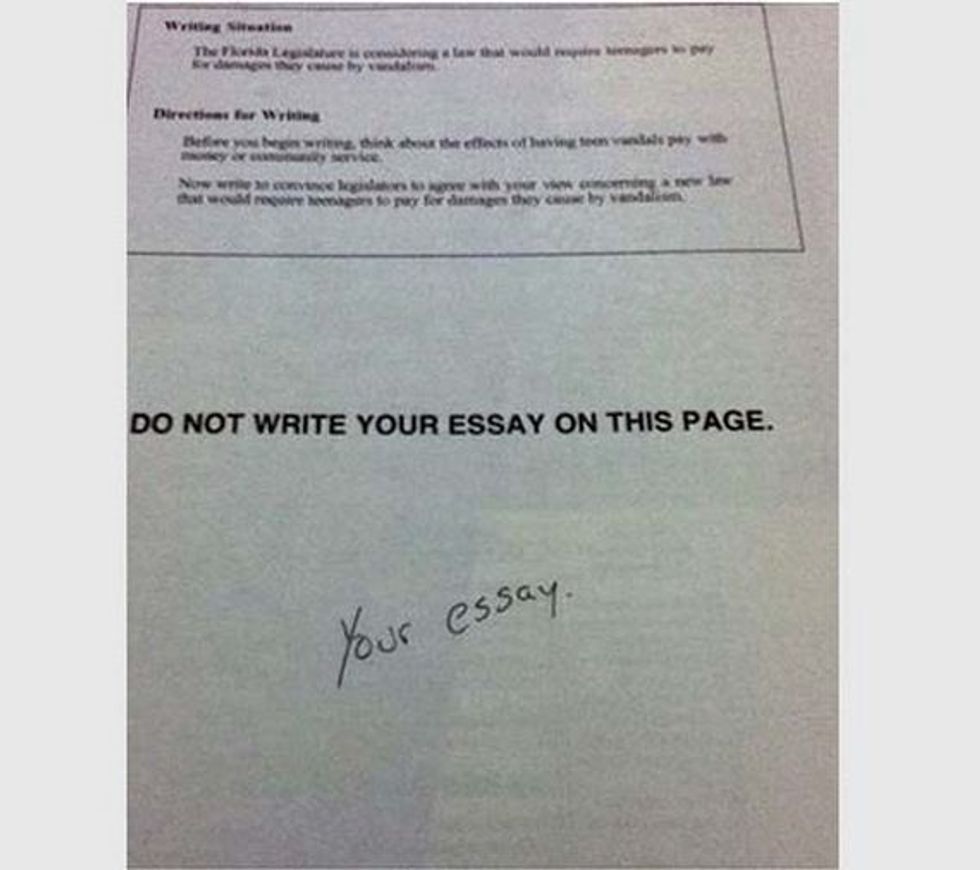 Technically he followed directions.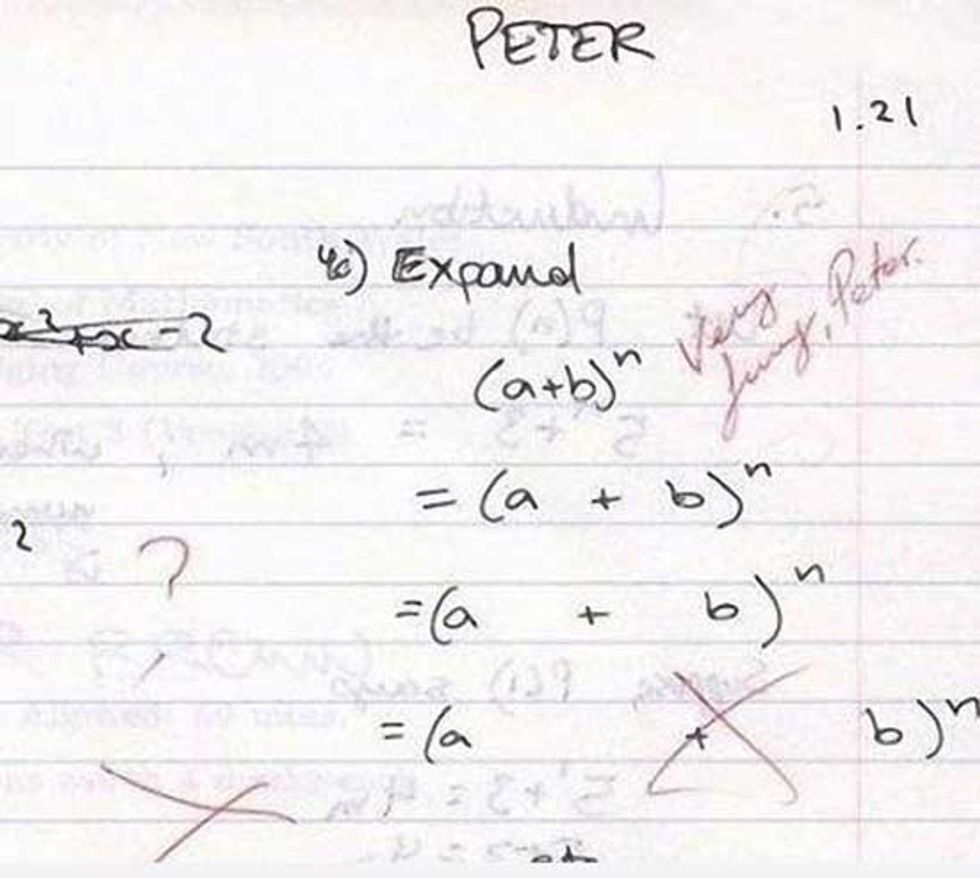 Touchdown!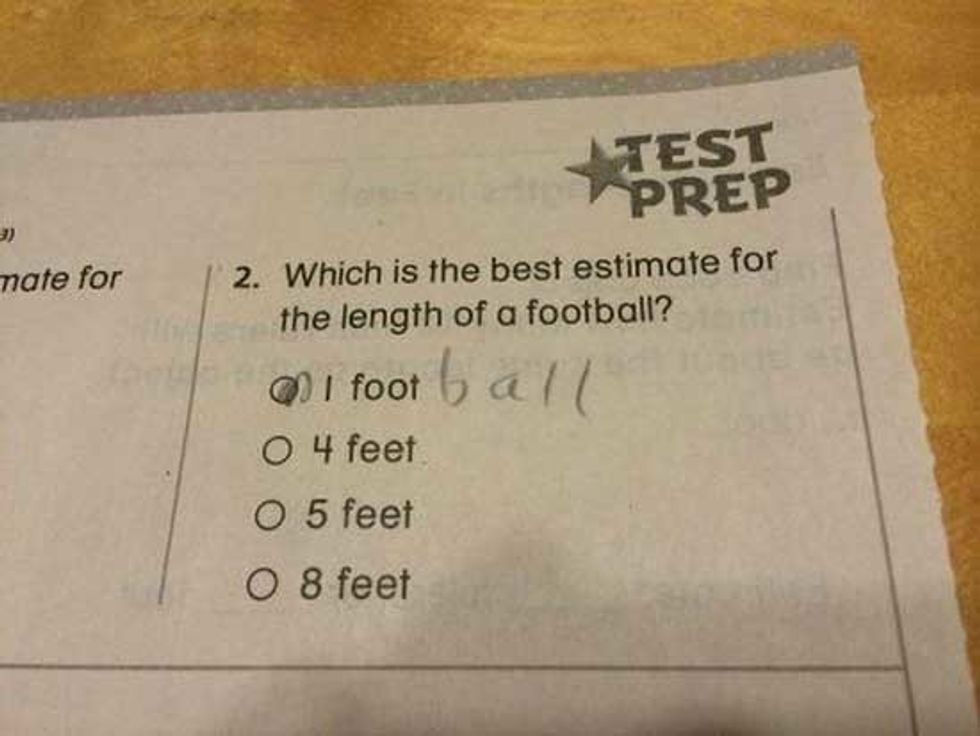 This might make family dinner a little bit awkward.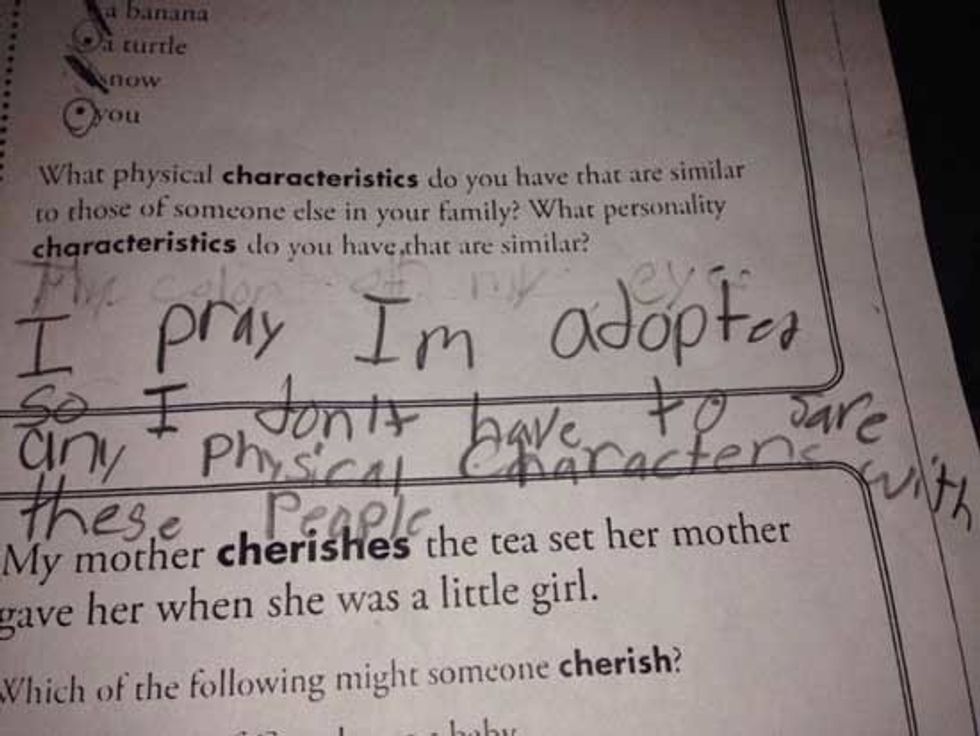 Good thing the question didn't involve Santa Claus or the Tooth Fairy.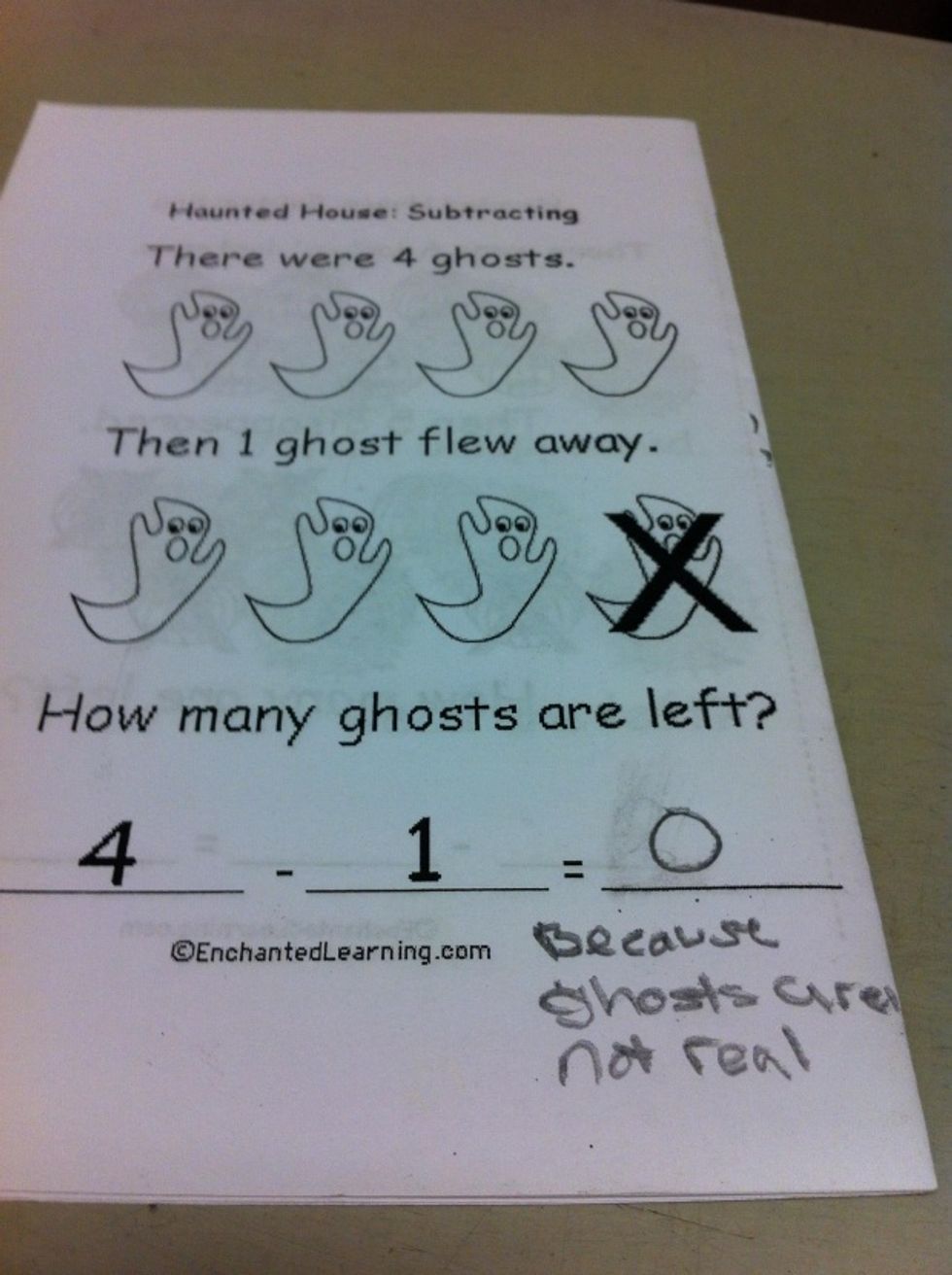 When in doubt, go with the giraffe.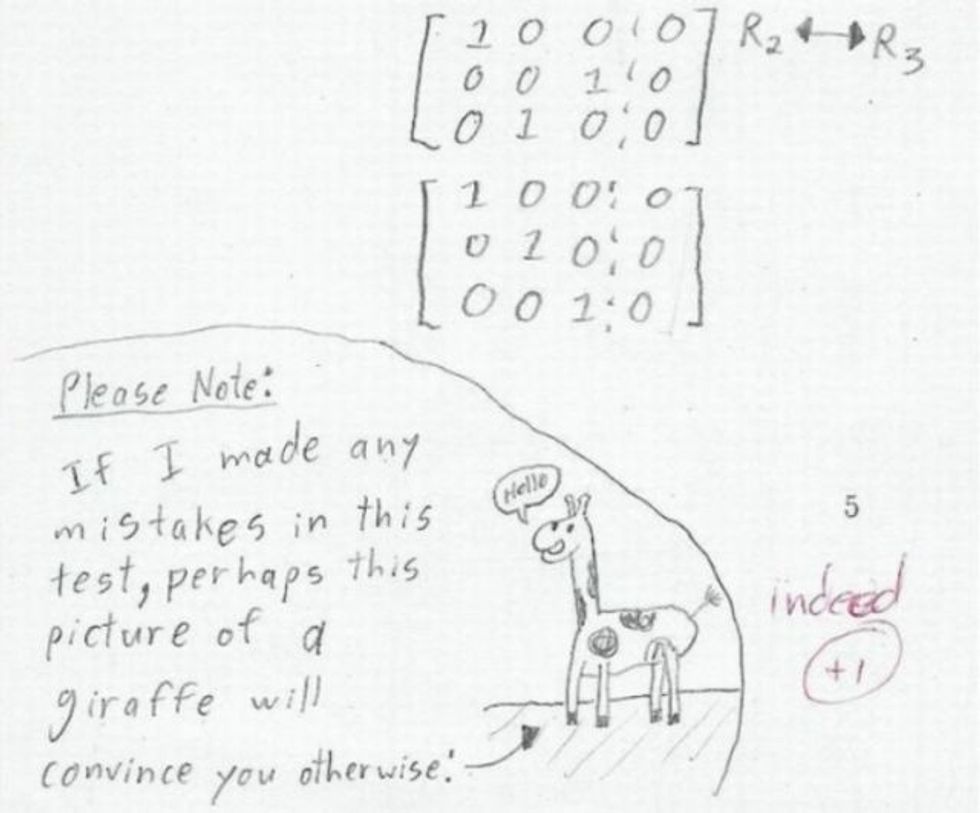 We won't be borrowing pens from this kid.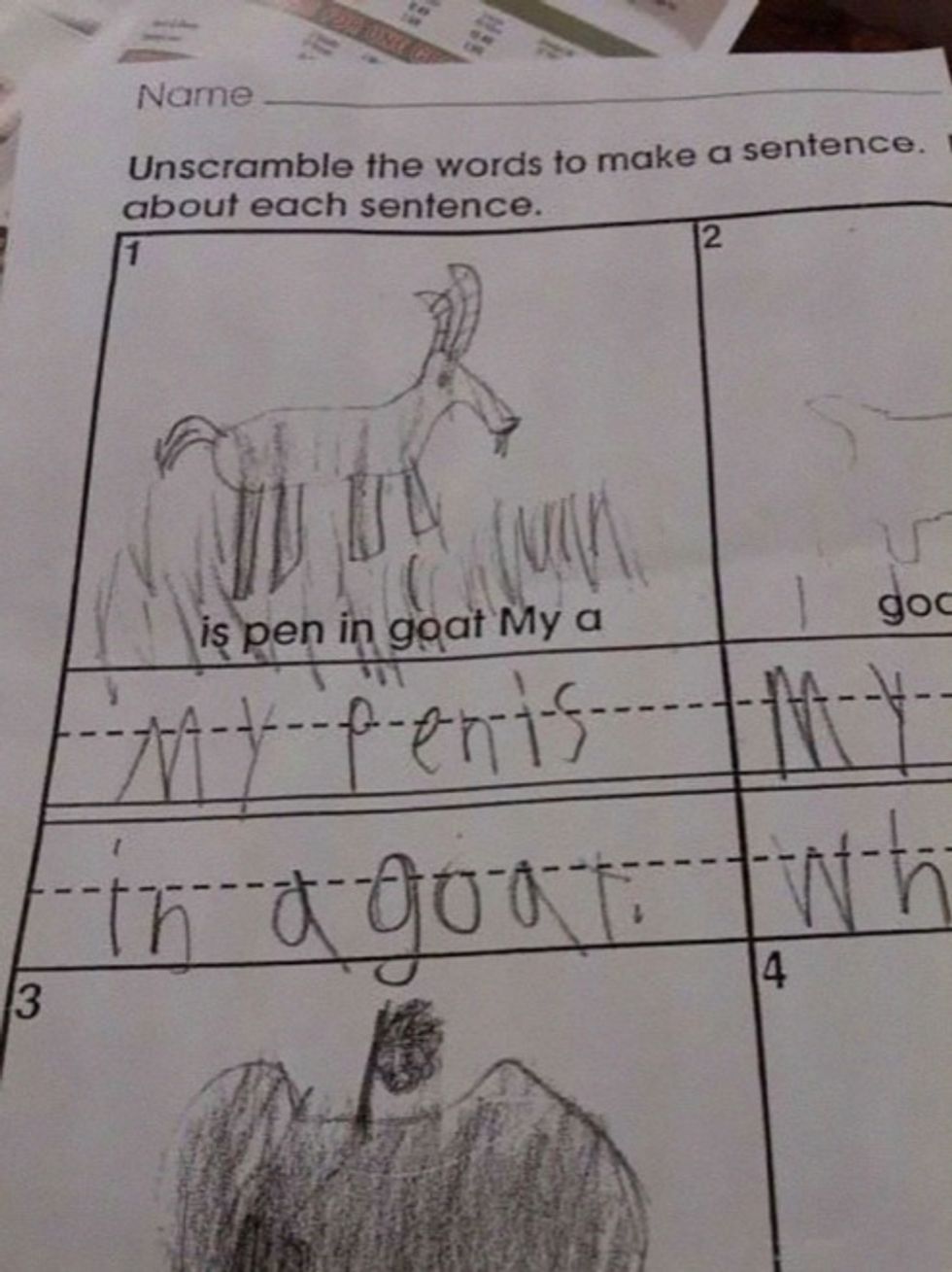 Completely spot-on, and the stars add a nice touch.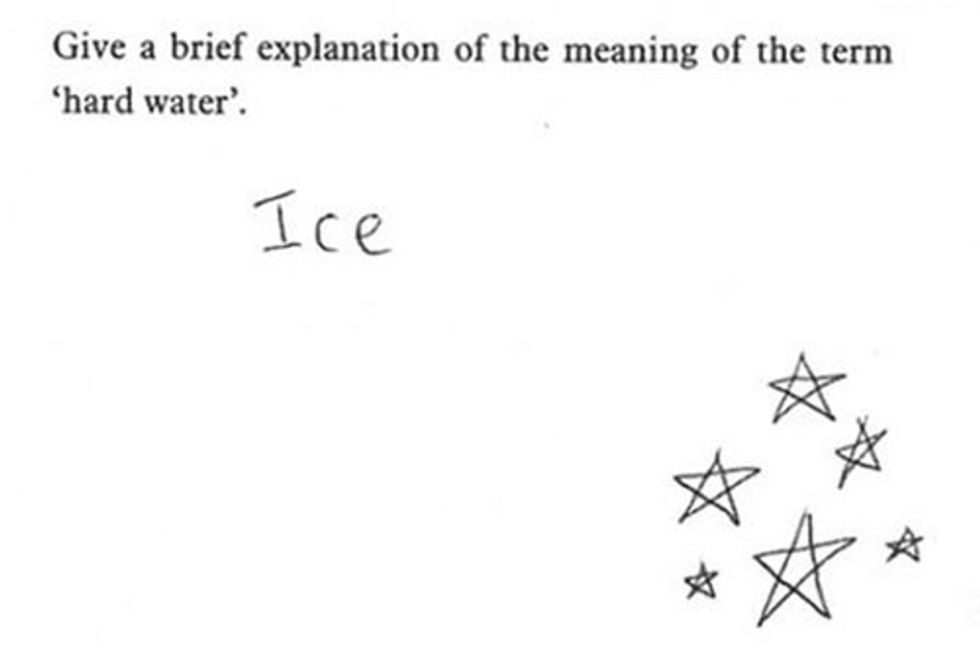 Don't ask if you don't want to know.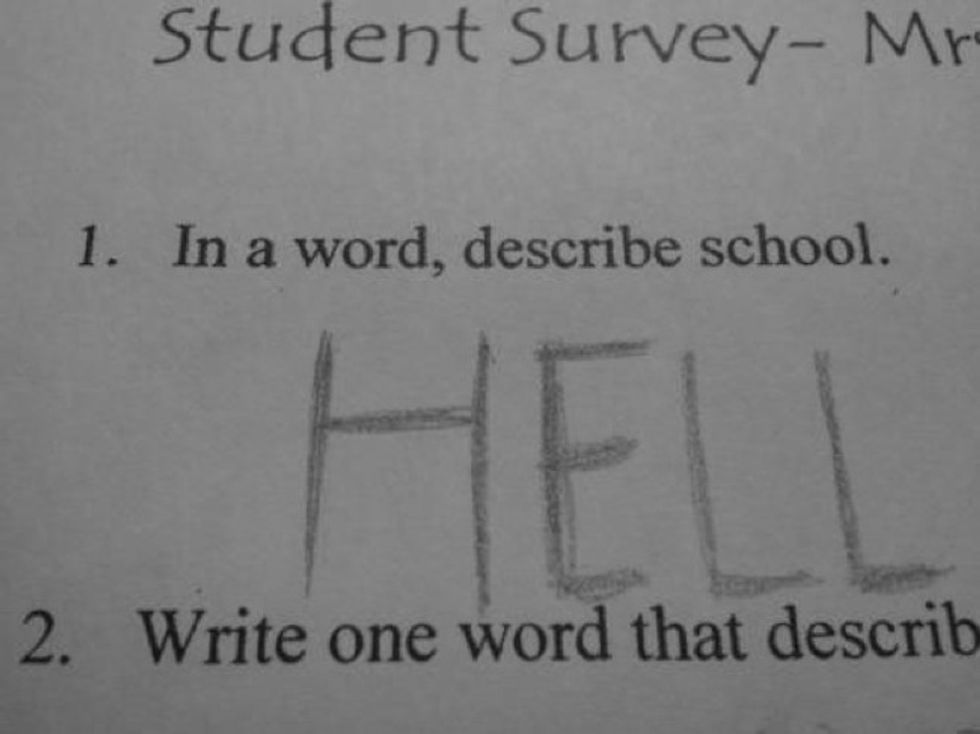 This might make parent-teacher conferences a bit uncomfortable.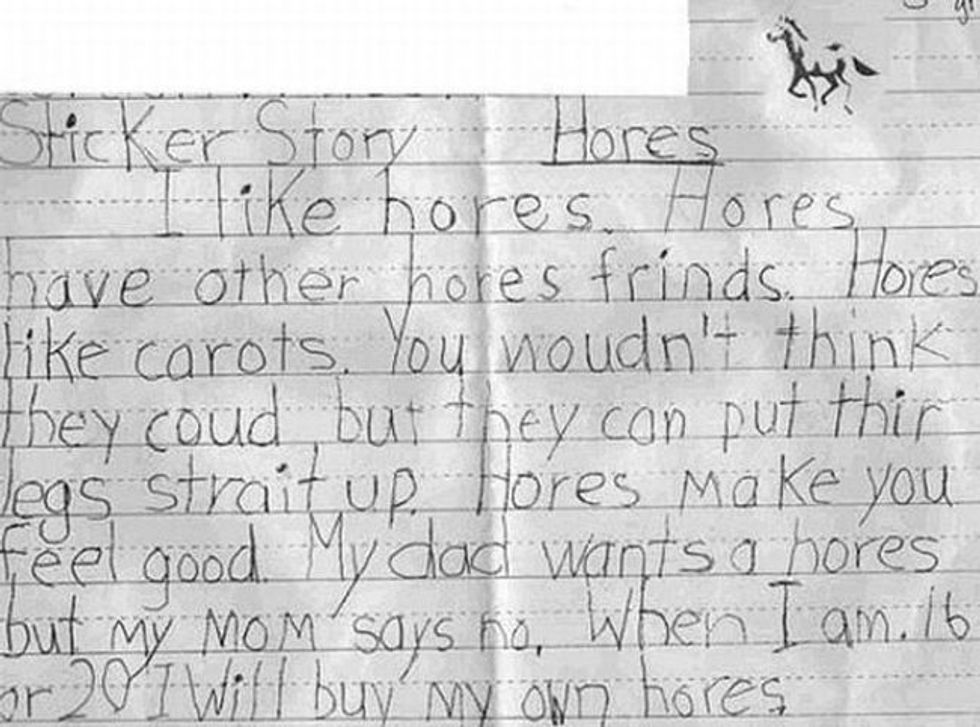 His superpower is creativity.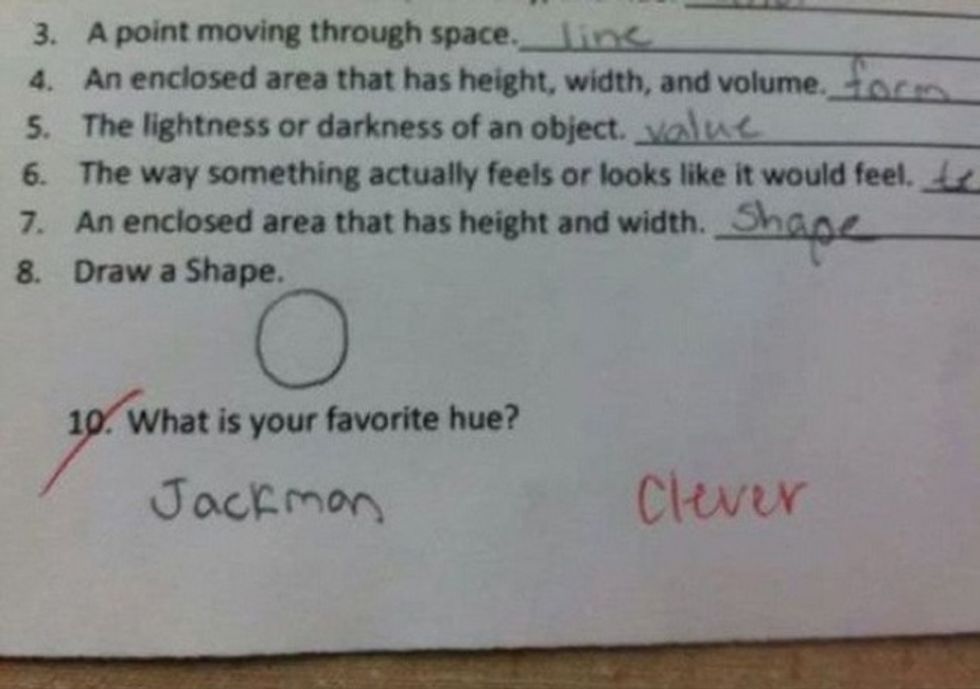 If they had given examples, I don't see how it could be wrong.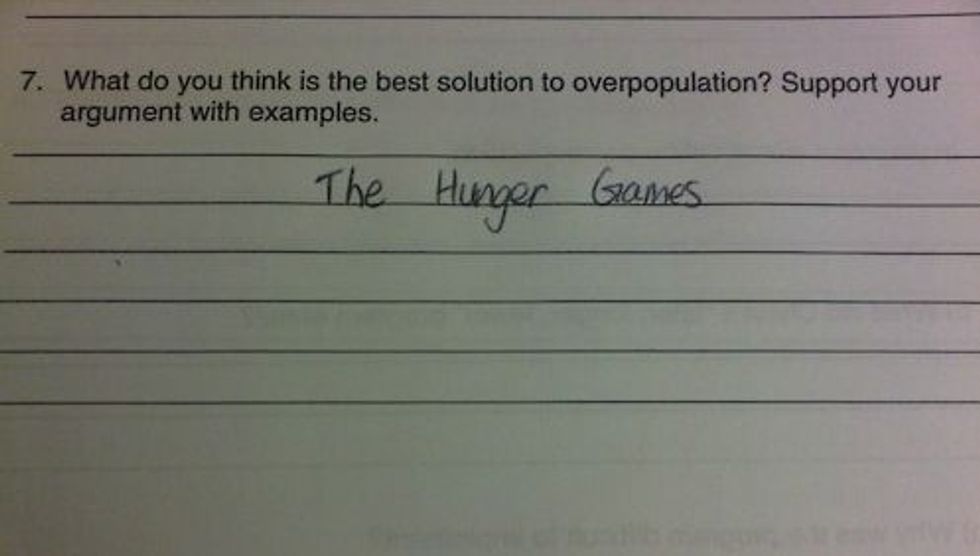 Maybe his "best self" occurs when he empties his bladder?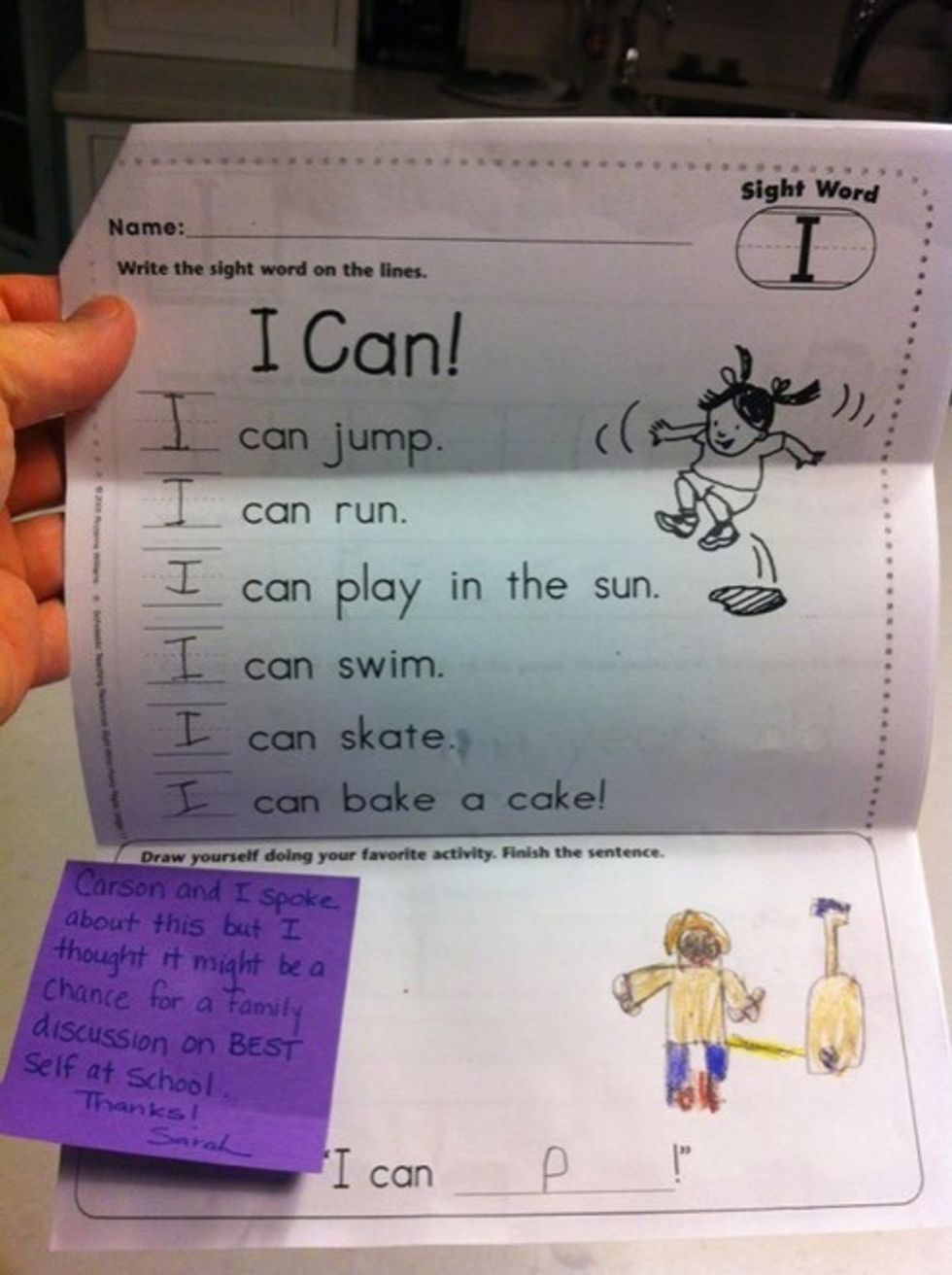 That's a good goal for all of us, kid.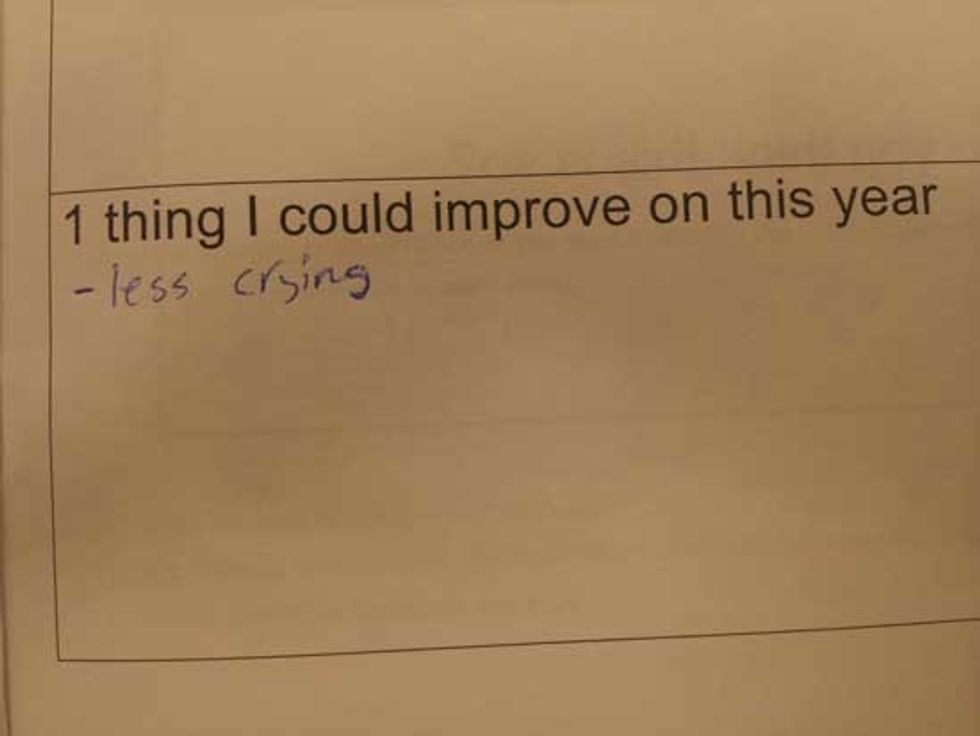 Standing ovation for this one.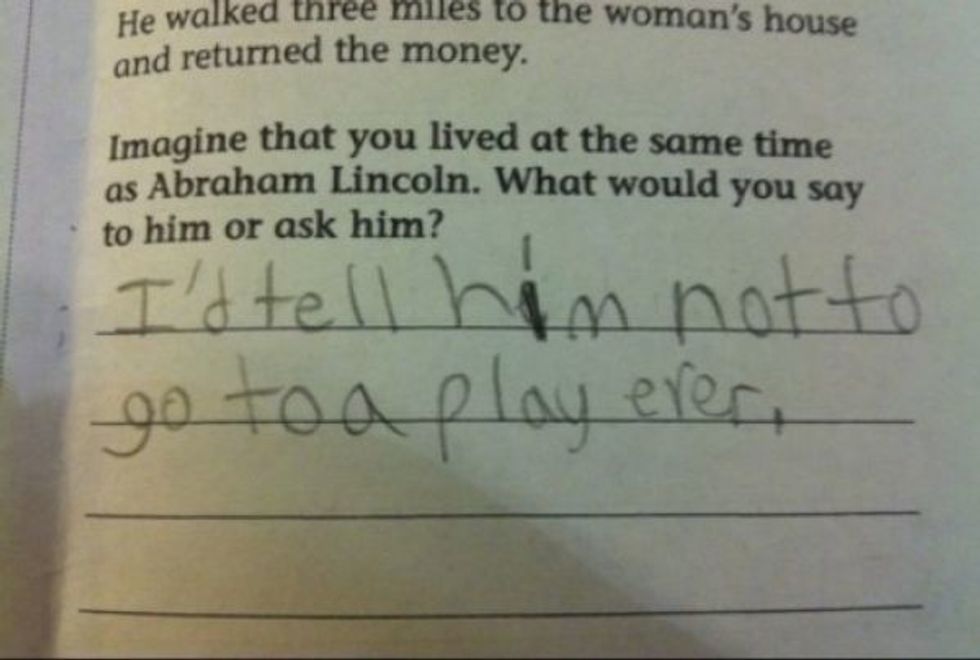 Sharing is caring, my friends.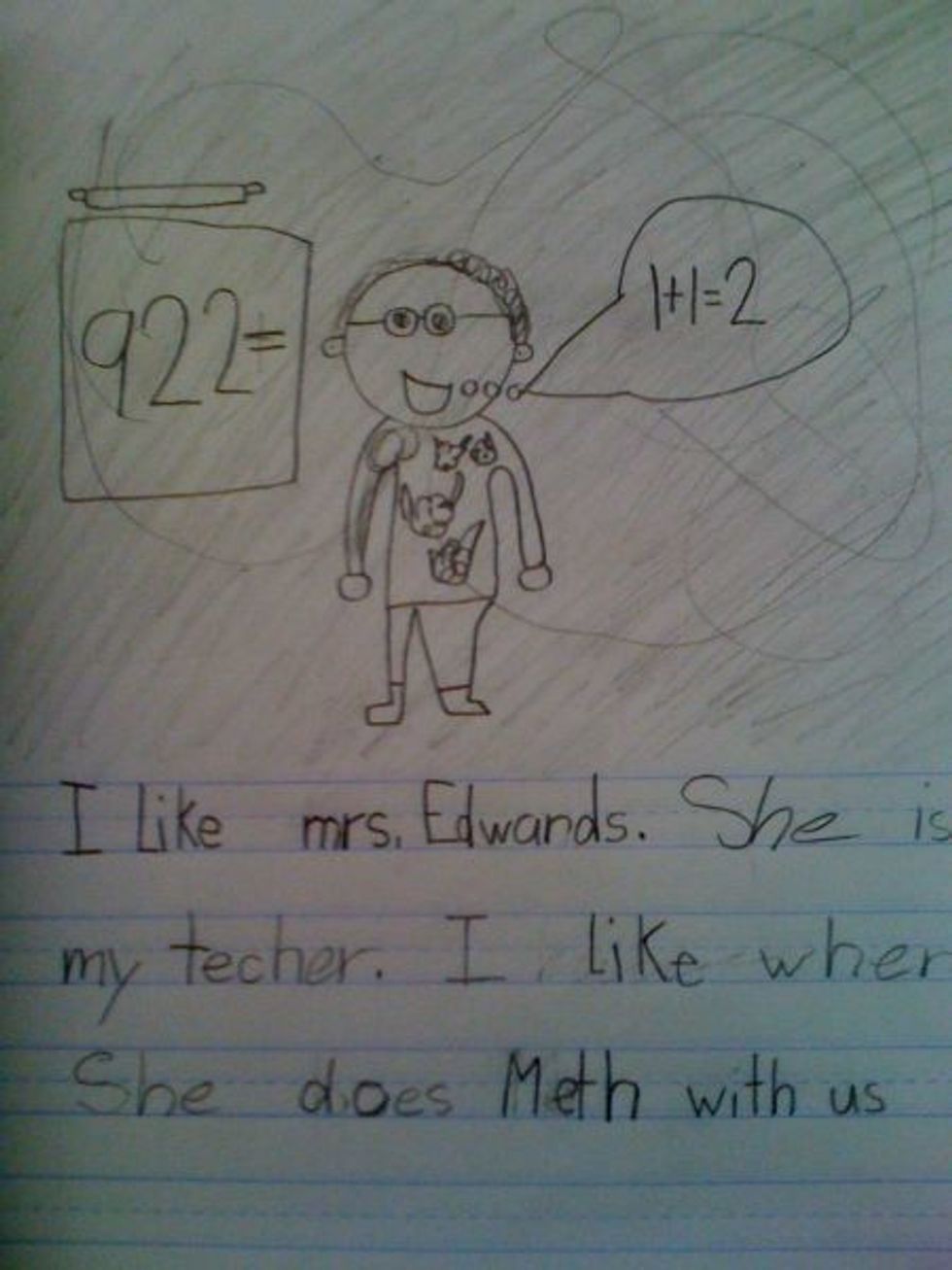 Maybe if there was less whining, there would be less mommy wining.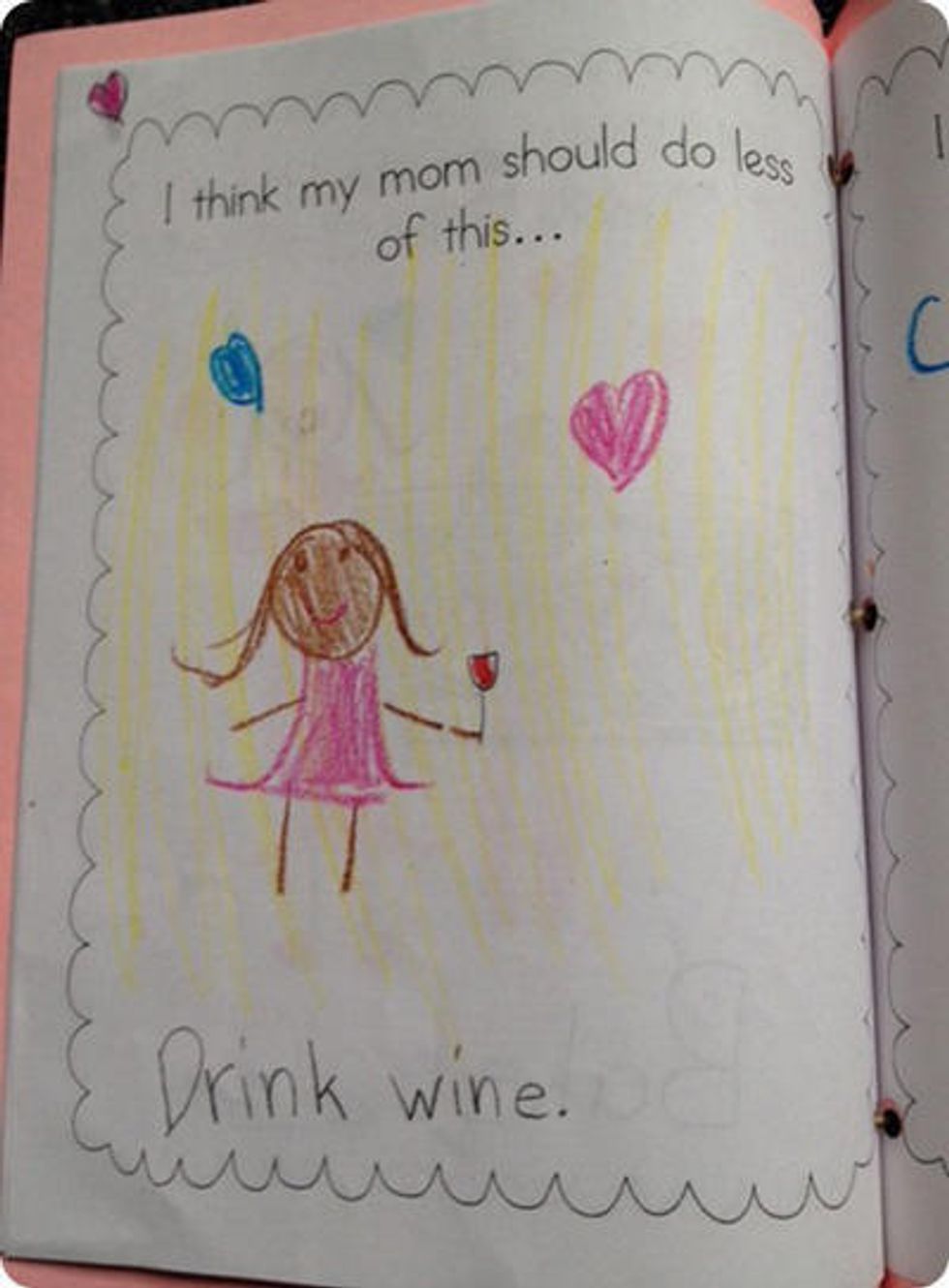 How can that be marked wrong?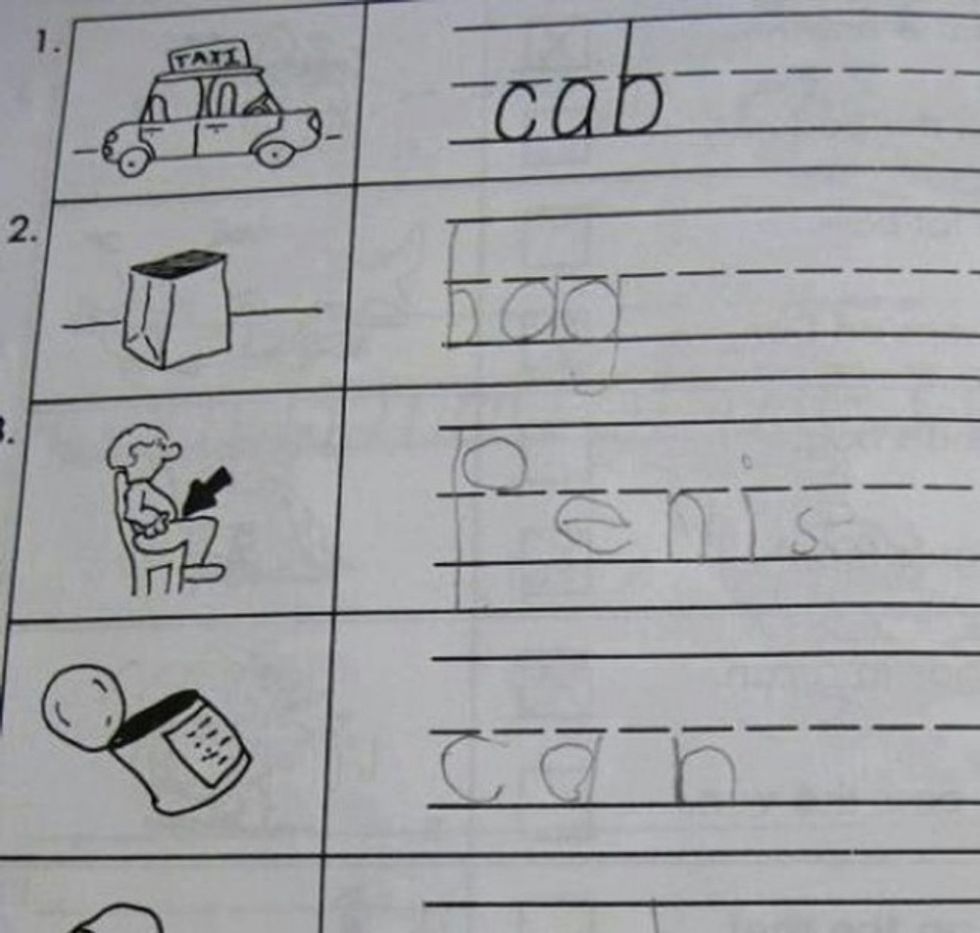 No flowery language from this one.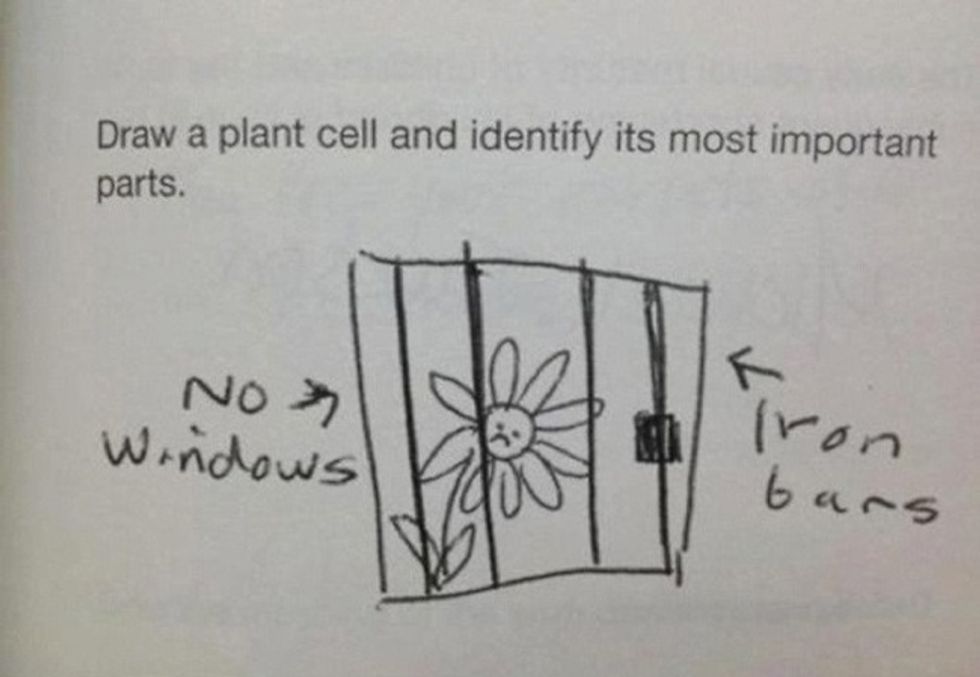 A flashback to the '80s, perhaps?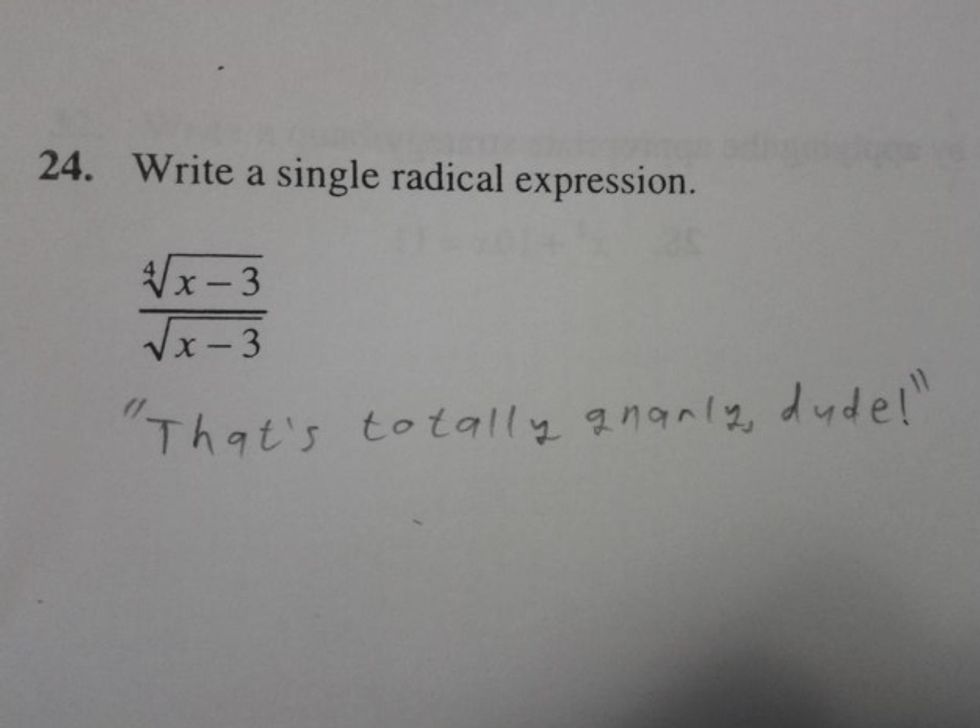 Redneck Mad Libs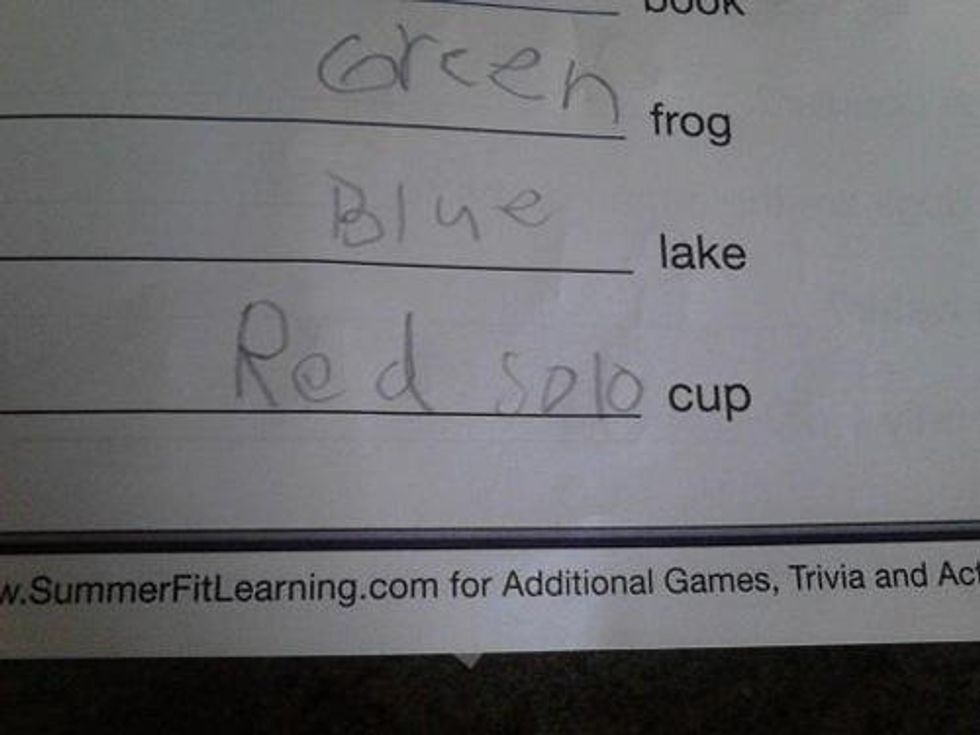 Going on vacation, are we?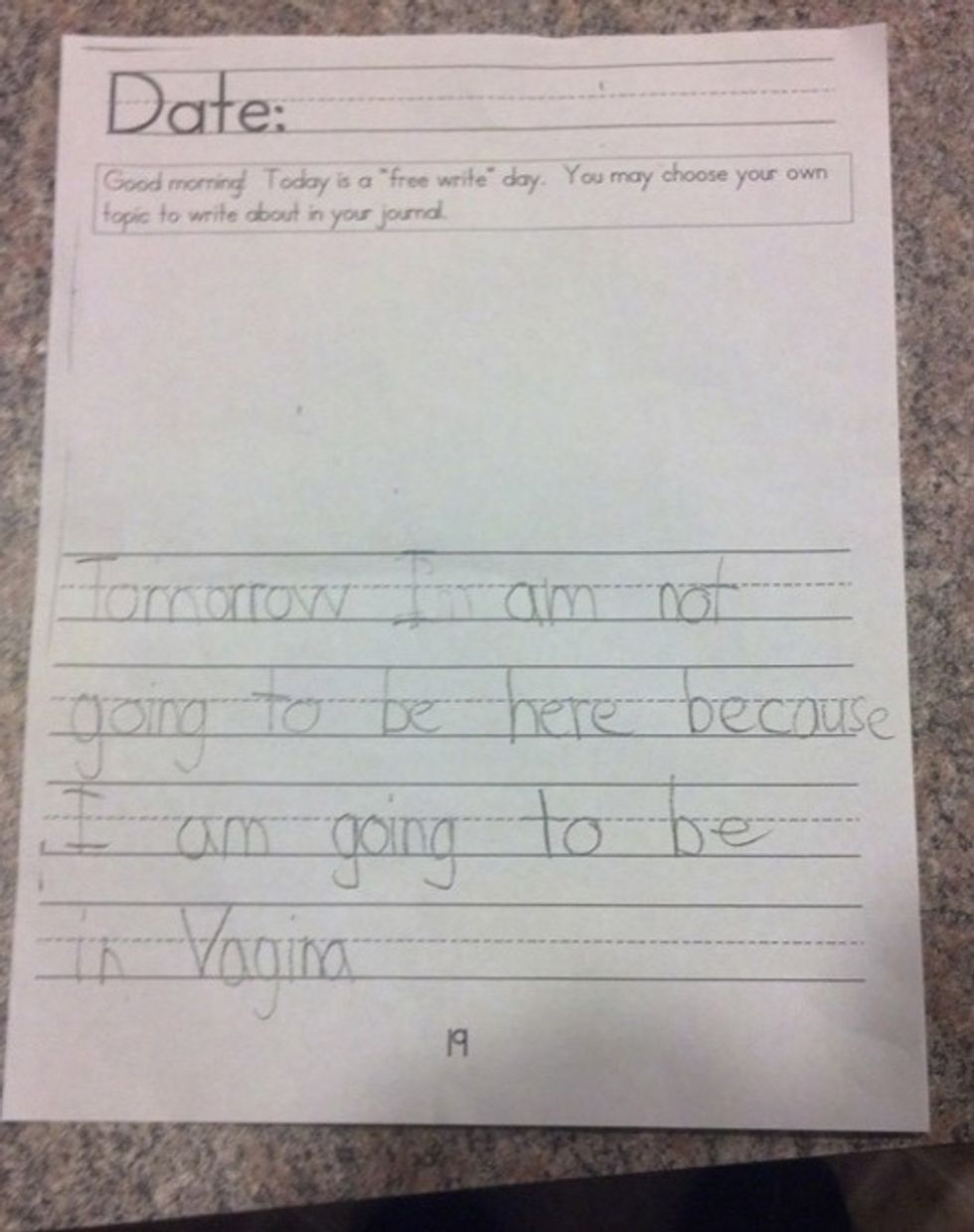 Creative, and yet to the point.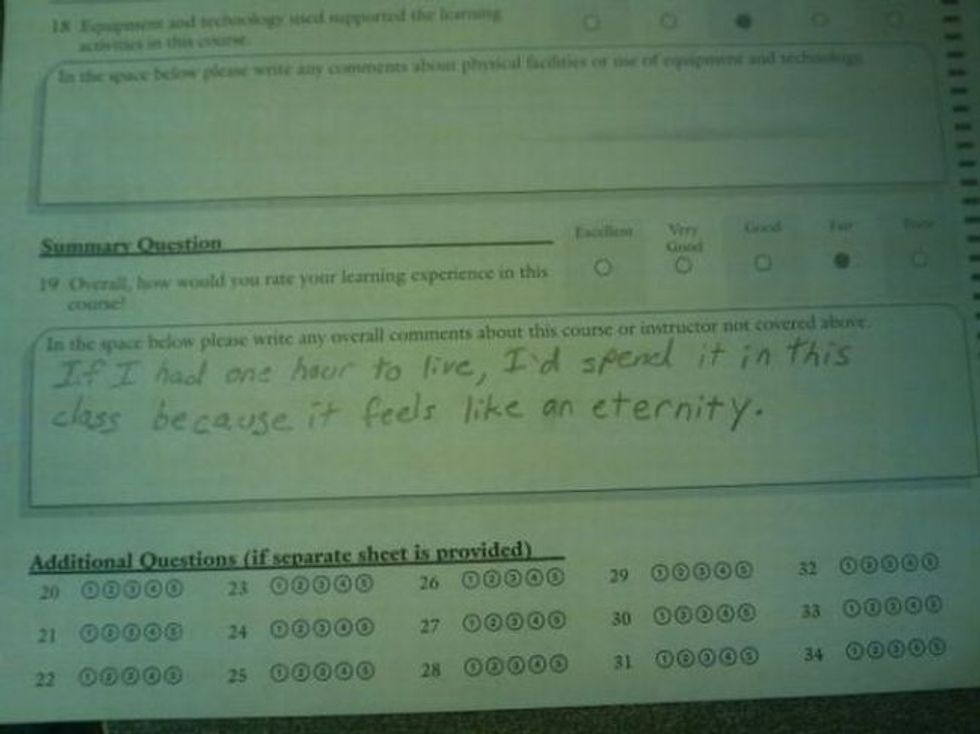 The kid's a realist. Points to Warren.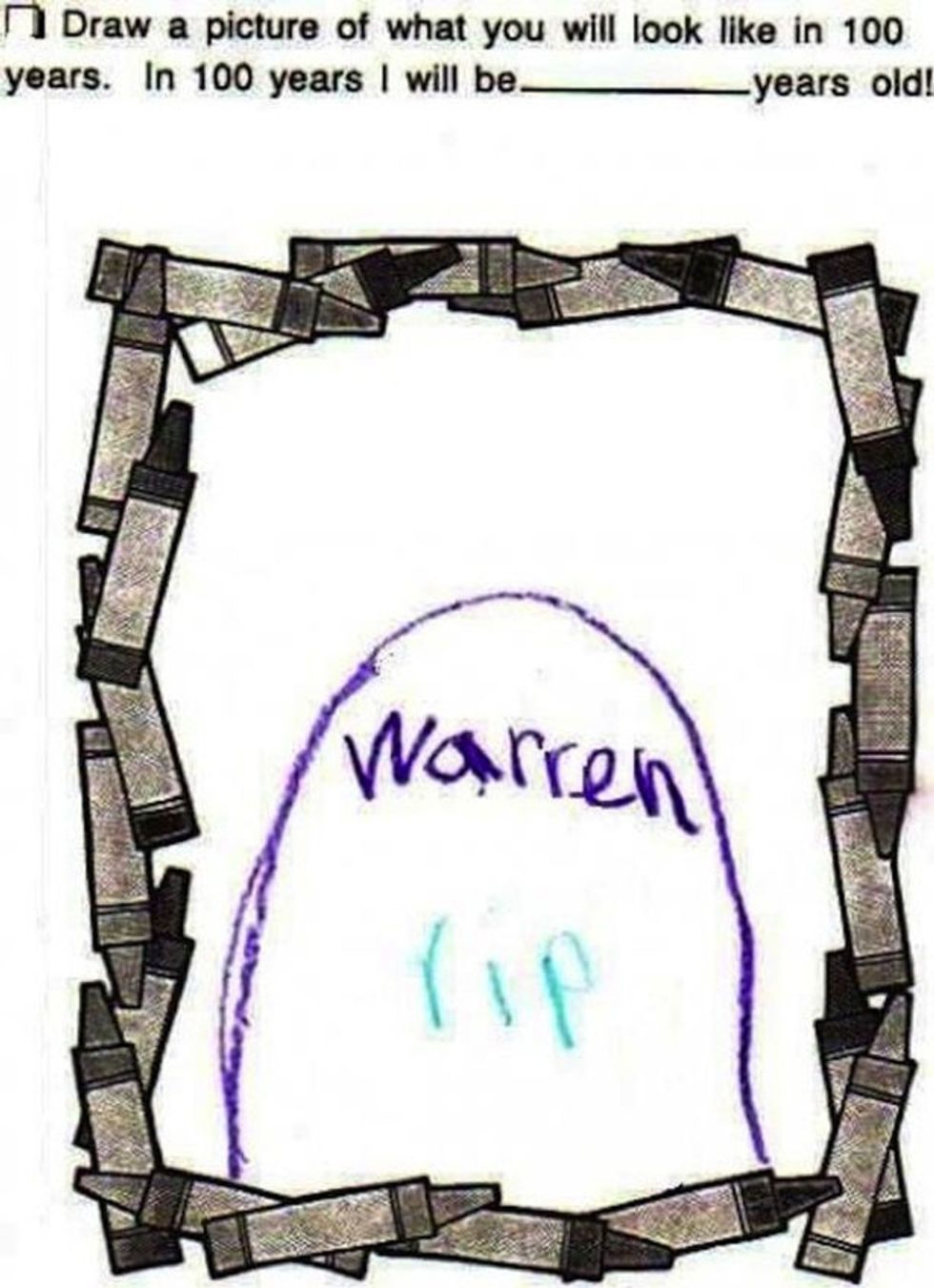 The teacher gets points for understanding the reference.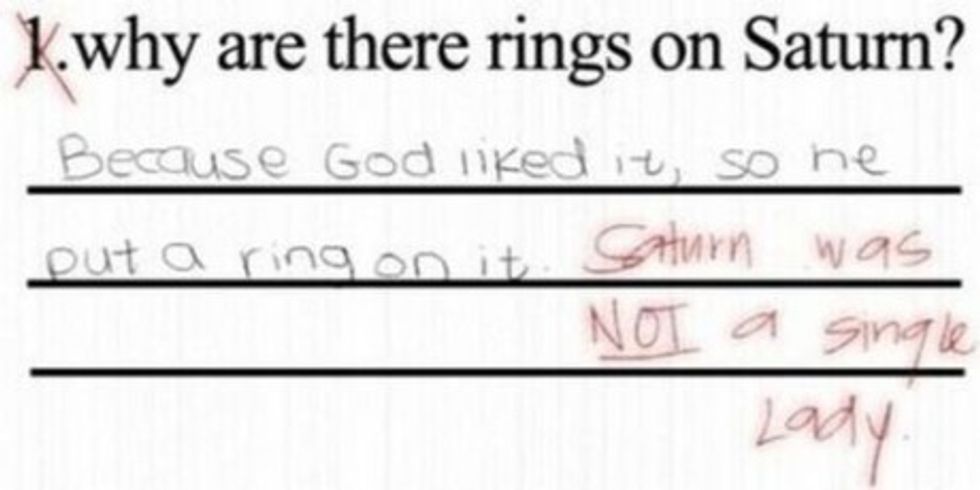 What do they put in those cookies?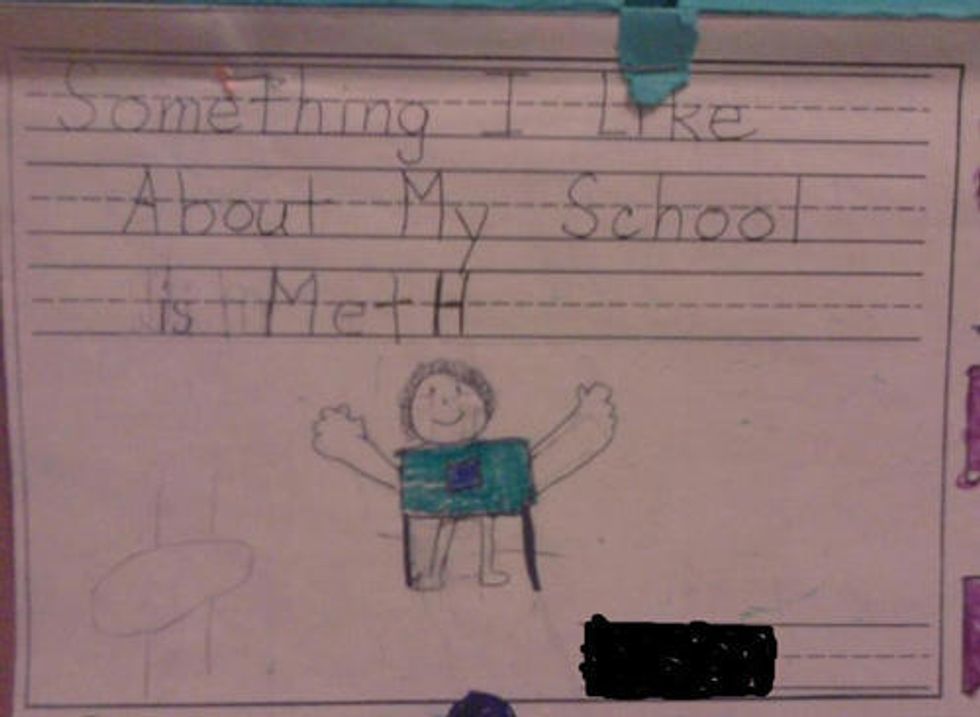 "Snip, snip" takes on a whole new meaning.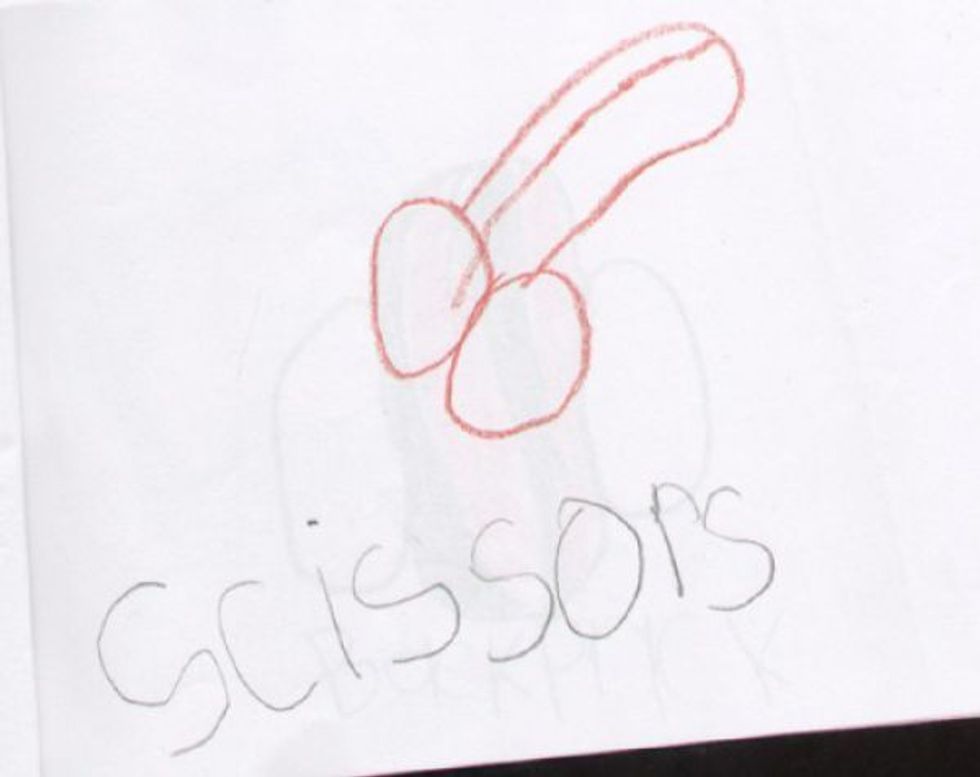 And don't you forget it.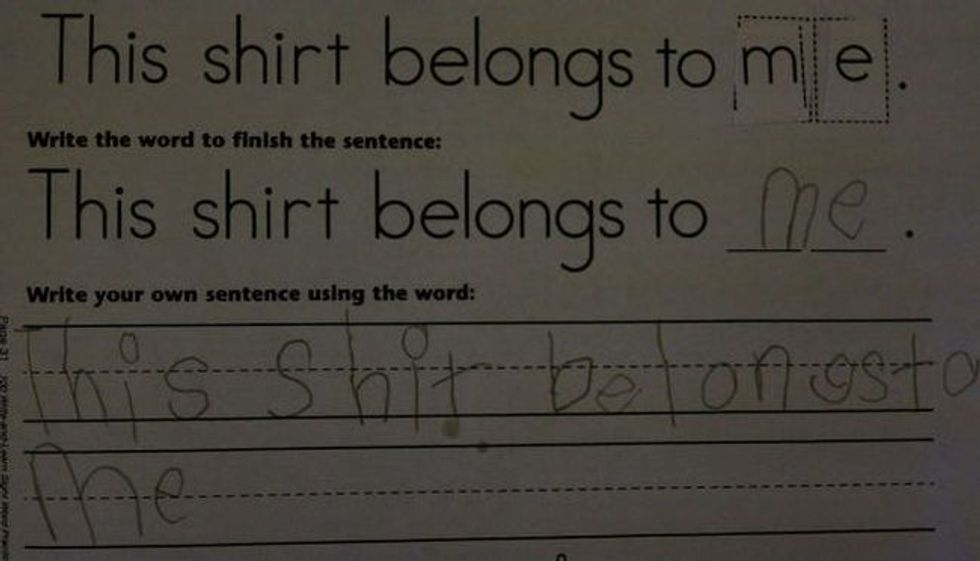 But they do have a smartass streak.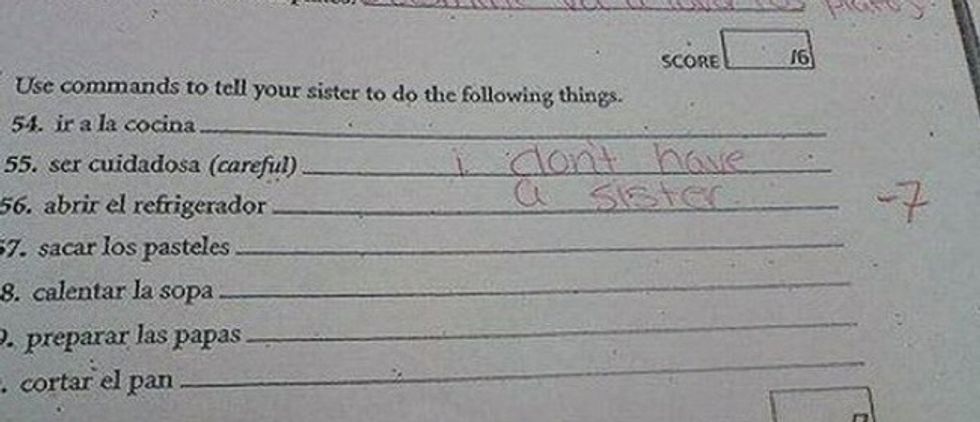 State your answers clearly.
It happens to the best of us.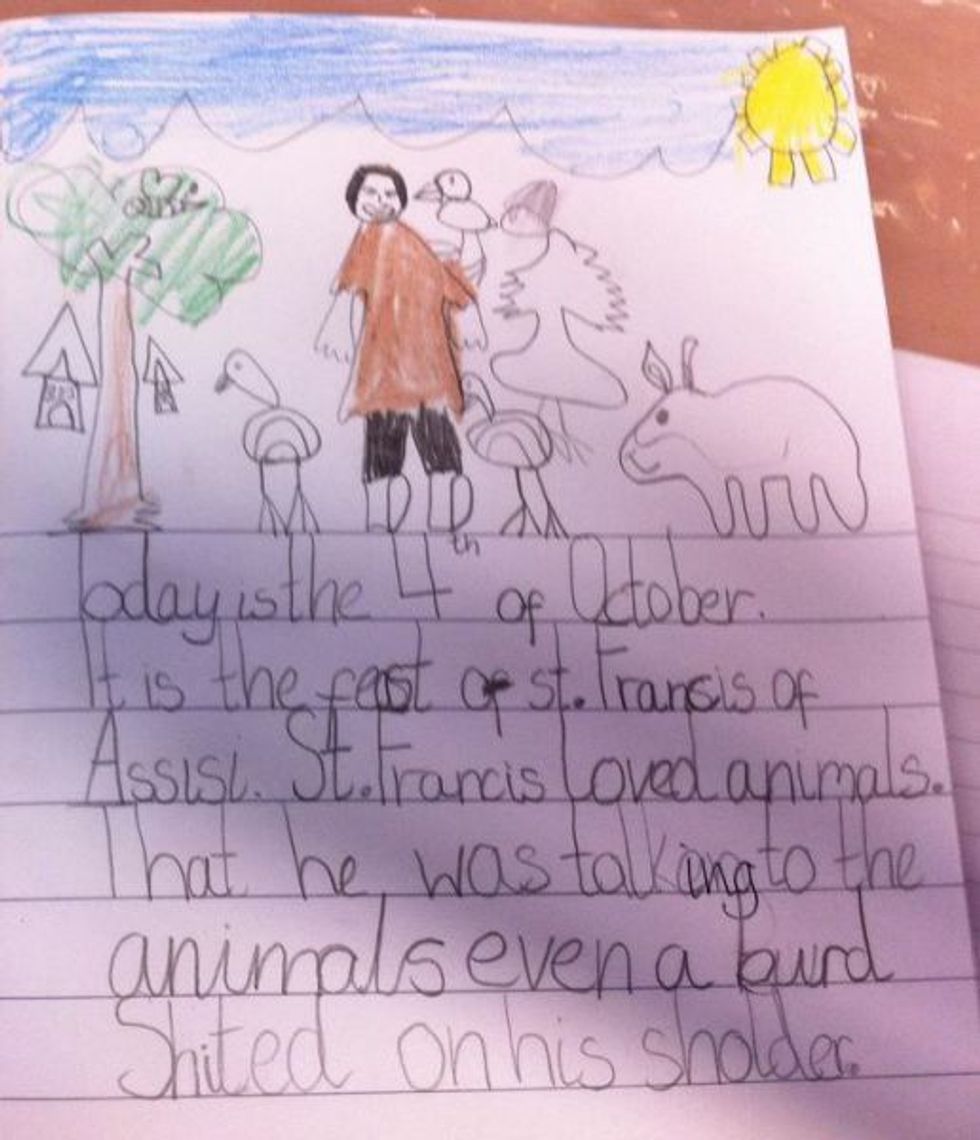 So do they get at least half credit?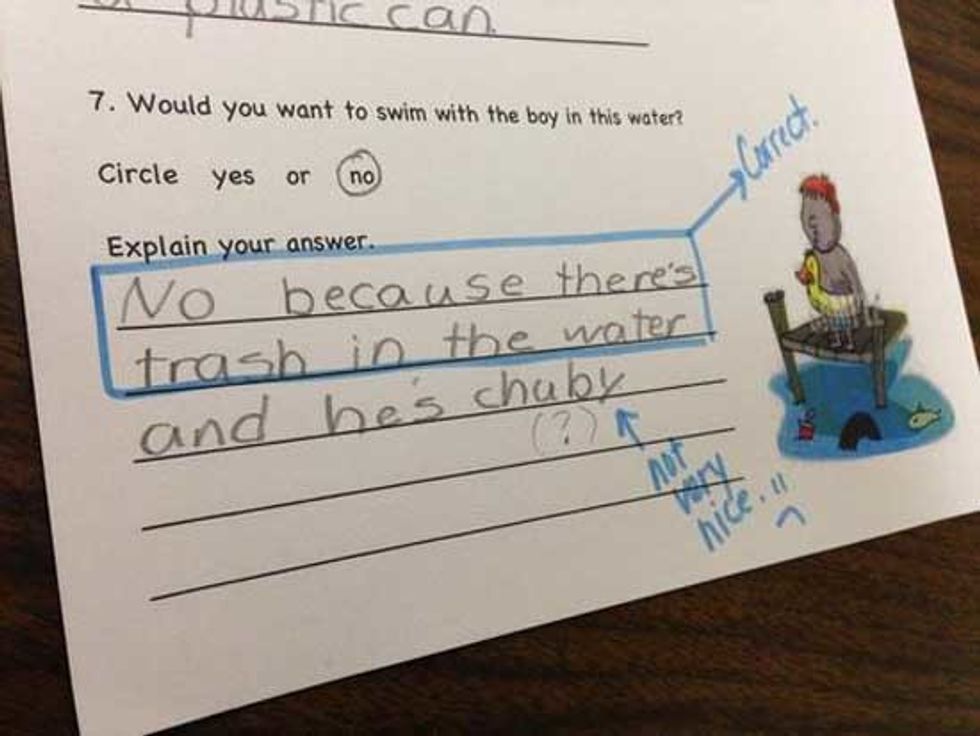 He does have a faraway look in his eyes...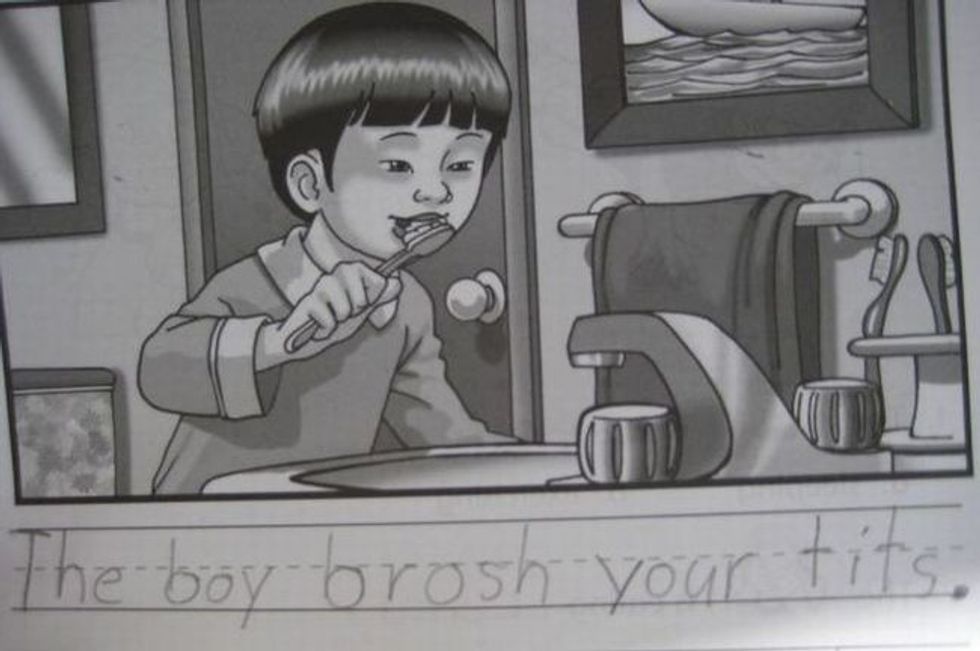 Half credit. This is a generous teacher.

This kid is well on his way.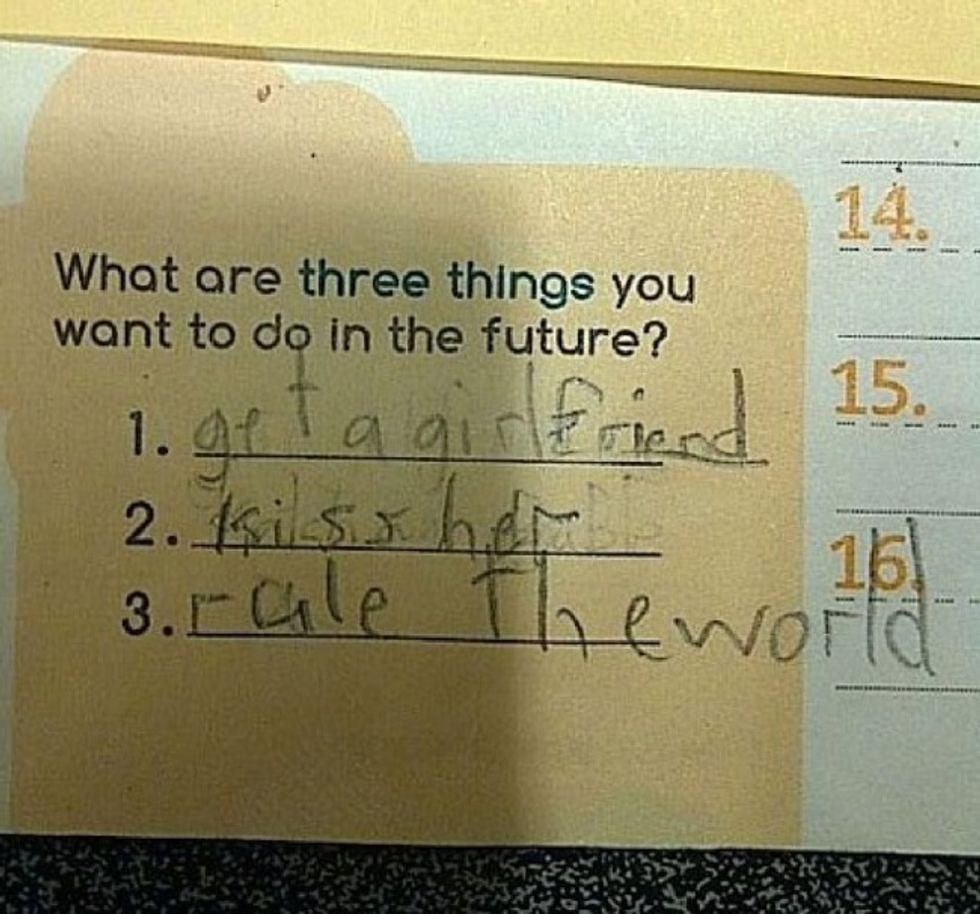 The gift that keeps on giving.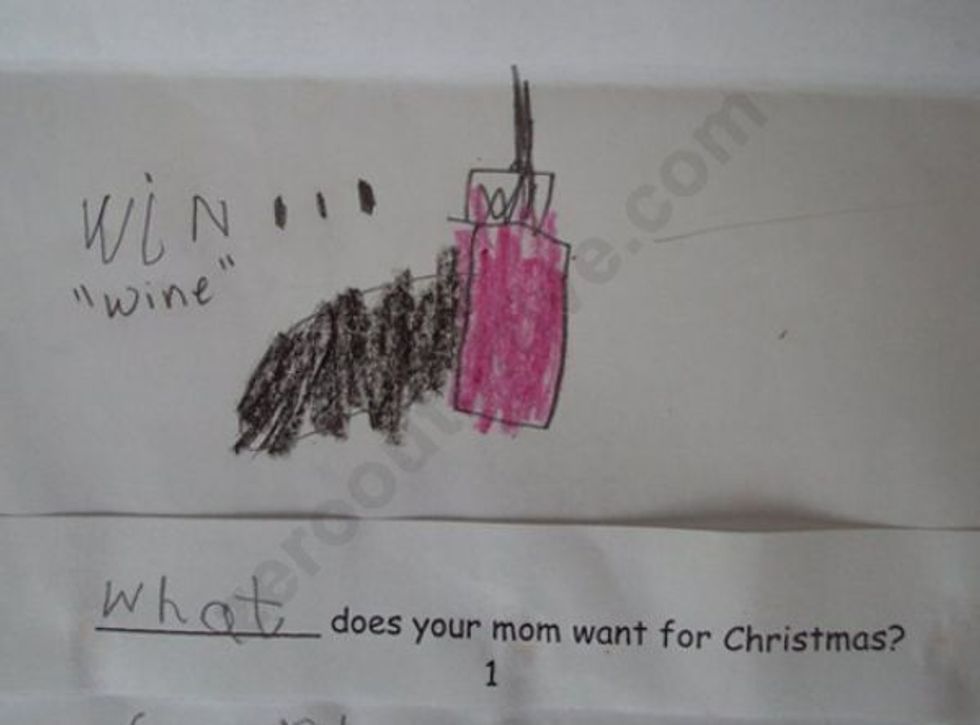 Via Just Something, Student Beans, Acid Cow, FB Troublemakers.
If nothing else, they get extra credit for creativity.