As we hurtle towards Halloween, what could be better news than a Hocus Pocus sequel? Well, it seems that nearly 3 decades on from its release, a second installment is reportedly in the works for Disney's new streaming platform, Disney +.
The witchy comedy is the pinnacle of all things spooky and has cemented itself as a firm favorite for Disney fans during the ghoulish festivities. Set in no other than Salem, the flick centers on a coven of 3 witches who are accidentally freed into the abandoned house they used to reside in.
But for those who just can't wait that long? Well, there's another new Hocus Pocus release - and this one's a little more timely.
If you haven't heard the good news...
Late last year, it was confirmed by Disney that Hocus Pocus 2 was officially in the works, thirty years on from the original's release.
Understandably, fans of the iconic Halloween movie were over the moon to hear the news.
And now, one of the stars from the original movie has come forward with some incredibly exciting information about the highly-anticipated sequel.
This movie is a cult classic.
Hocus Pocus came out in 1993 and tells the historic tale of a group of witches who, after been executed, have returned to Earth to get revenge.
Set in Salem, the story is set in 1693.
We watch as a young boy (Thackery Binx) discovers that his sister is missing so, in order to go and rescue her, he visits the house of witches.
Unfortunately, things don't go well for him there...
And he is caught by the witches and turned into an immortal cat. Don't worry, it gets better than this, I promise...
Then, in a sudden turn of events, the Witches get caught!
And you know what it meant for women back then if they were capable of anything magical, or if they had a slightly pointed nose, or crooked teeth, or just women in general...
They were executed.
However, before they were killed, the 3 decide to cast a spell that guarantees them life again but on one condition...
A virgin must light the Black Flame candle.
It's always a virgin, isn't it?
300 years later, on Halloween, they were back.
The new boy in town, Max, decided that he would light the "forbidden" candle and suddenly, the trio have been released. Great going, Max!
And now, the sisters were free to play havoc.
But with the help of the talking cat, Binx, who also thinks Max is a bit of an idiot, the children take down the sisters.
This film received mixed reviews at the time, but it has definitely grown on audiences over the years.
And now, everyone can't help but watch it over and over - a fun film for all the family.
Shortly afterward, Disney made the official confirmation that a second film was in the works...
via: Shutterstock
But they said that it would be a reboot rather than a direct sequel.
However, October 2019 brought the news that Hocus Pocus 2 would indeed be a sequel to the original...
via: Shutterstock
And it will be available to watch on Disney's new streaming service,
Disney+
. They really love to toy with our emotions, don't they?
But now, things have suddenly got real.
via: Getty
Sarah Jessica Parker has this week revealed more details about the movie... And it has got fans incredibly excited.
The actress has been dropping hints about the sequel for months now...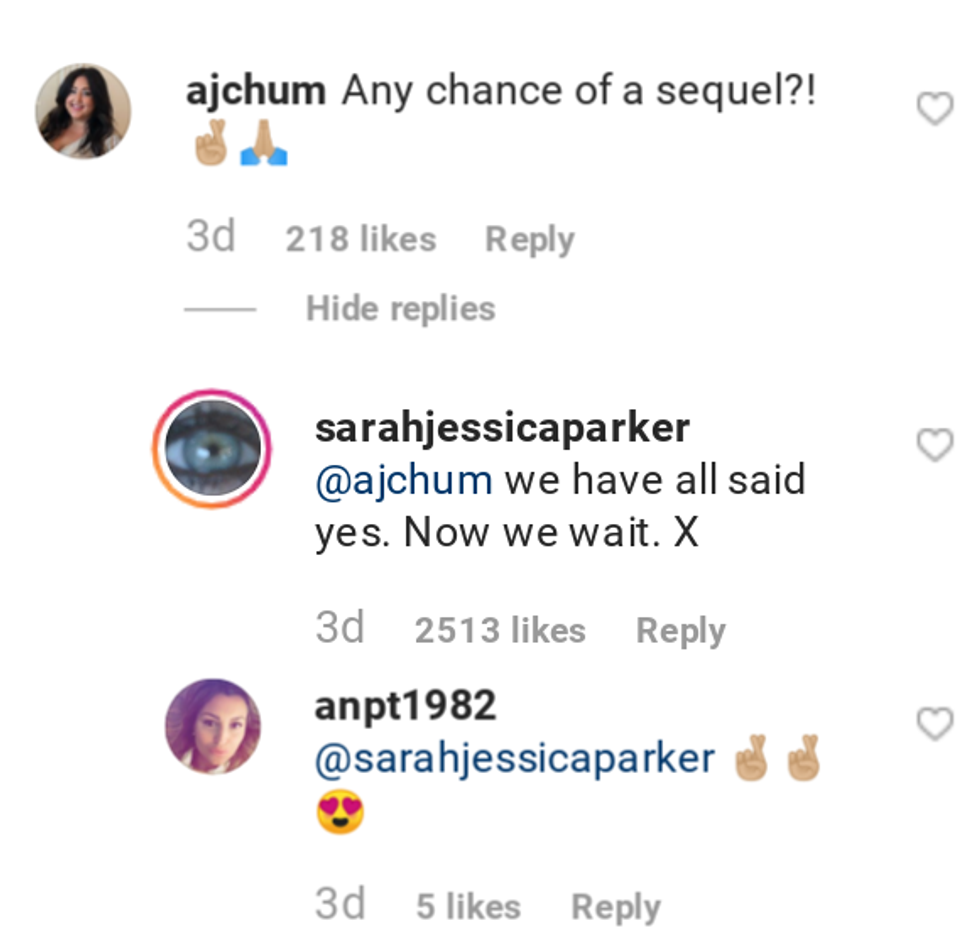 via: Instagram
When fans asked her if the movie was definitely happening, she had casually replied: "We have all said yes. Now we wait. X."
And this week, she gave us all a further insight into what the sequel might look like.
via: Getty
Parker appeared on Sirius XM's 
Quarantined with Bruce
on Thursday, where she chatted about the plans for the upcoming movie.
The actress hinted about her possible return...
via: Getty
And, in the process, said that her 2 costars, Bette Midler and Kathy Najimy, are also keen on the idea of reprising their old roles, too. "I think that it's something that Bette and Kathy and I are... Very
hospitable
to the idea," she explained.
Parker continued:
via: Getty
'Yes! That would be a very, very fun idea.' So, we'll see. We'll see what the future holds."
But for those who can't wait that long?
Never fear - there's a new range of Hocus Pocus products on the market set to fill the hole in your life ...
Hocus Pocus face masks!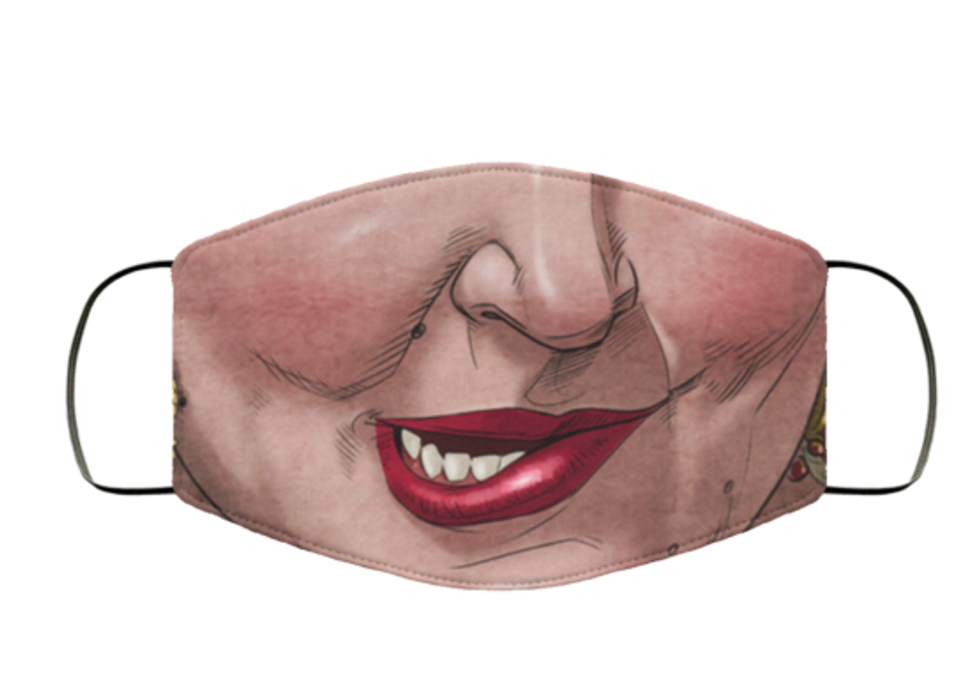 via: Bucktee
Available from
retailer Bucktee.com,
these masks are set to turn you into your favorite character with ease.
They're described as "comfy two-layer protective face masks with black soft stretch ear straps."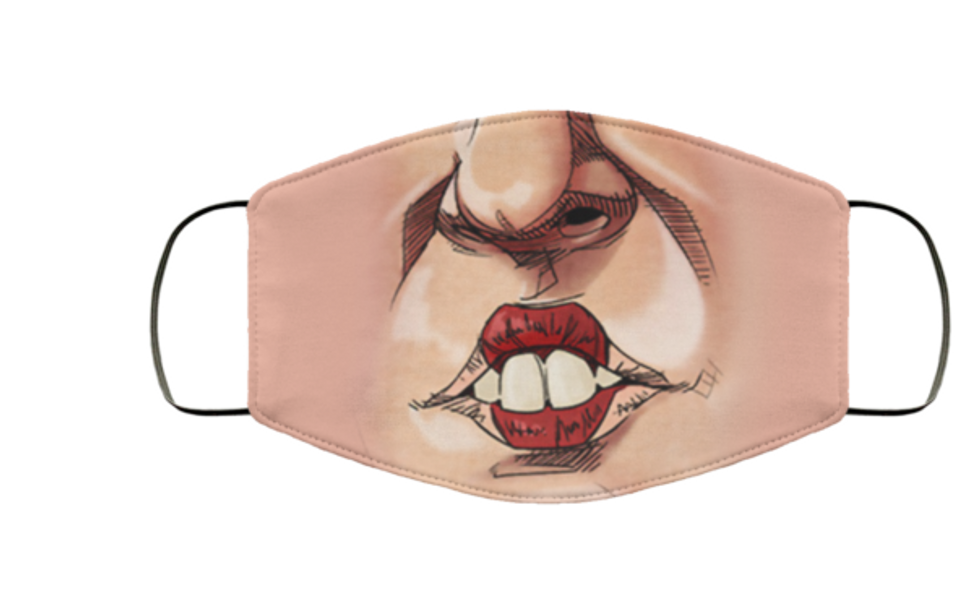 via: Bucktee
And the inside layer "consists of soft and cozy ultra breathable nylon spandex," making them perfect for summertime.
They're a bargain at $13.95 (including shipping).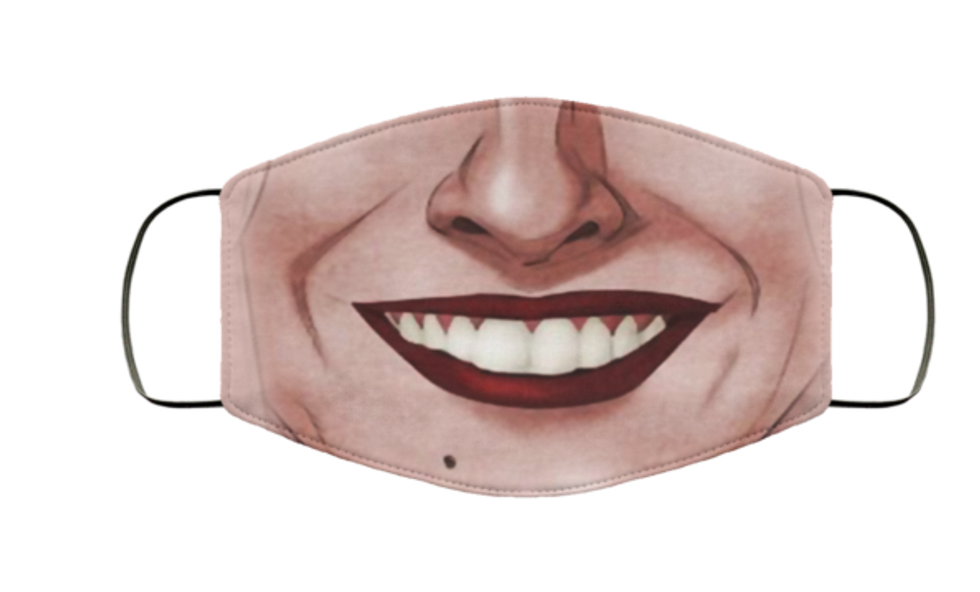 via: Bucktee
And come in the 3 iconic Sanderson sister designs.
This could be you!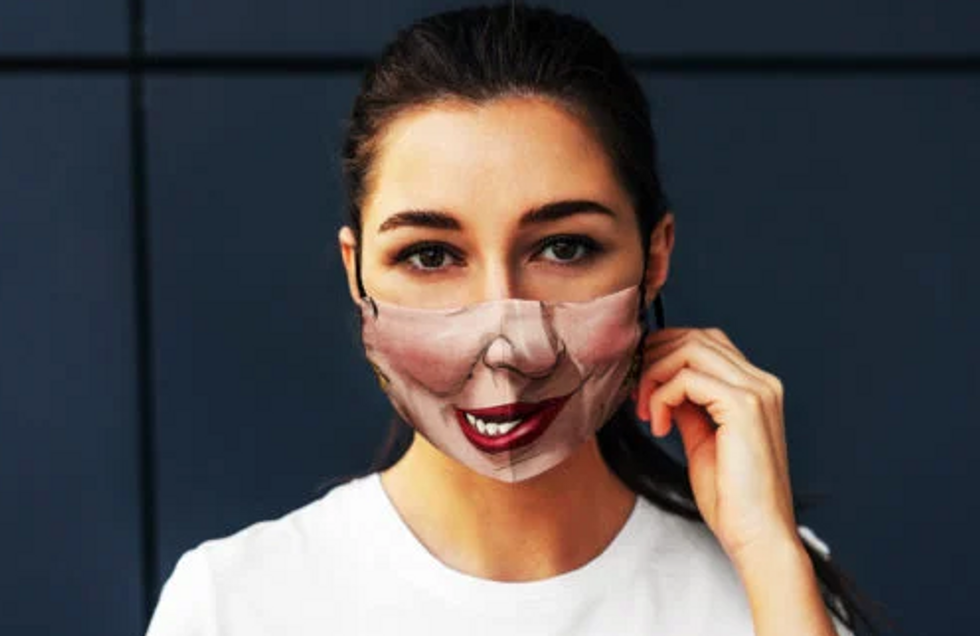 via: https://bucktee.com/wp-content/uploads/2020/07/Hocus-Pocus-Mary-face-mask-510x340.jpg
There's only one problem - which sister will you choose?
*Adds to cart.*
For more Hocus Pocus goodness, keep scrolling to see some of the best moments from the original movie...