Harry Potter is a franchise beloved by many, so it's no surprise that amid the pandemic, several of us are re-watching the movies once again.
But what if you could re-live the entire thing virtually? Well, an open-world Harry Potter game has recently been announced and it plans to allow us all to live out our fantasies. Here are all the details...
Who hasn't dreamed about becoming a student at Hogwarts?
The tales are simply magical.
Literally... Because they're all about magic.
But what if I told you that your Hogwarts acceptance letter is finally coming to you?
Virtually, of course.
But isn't it exciting?
A new open-world game inspired by the books and movies has finally been announced and it's the best news we've gotten in 2021.
But first, let's appreciate what HP has given us already...
.@DoddieWeir5 Happy 50th from Neil and me! We're making a donation in your honour - have a fab day! 🎂✨❤️… https://t.co/UYx1Bpckdl

— J.K. Rowling (@J.K. Rowling)1593872847.0
The wizarding world of
Harry Potter
was first born in Edinburgh, Scotland, by the British author, J.K. Rowling brought to life something rather spectacular.
She created a whole new world...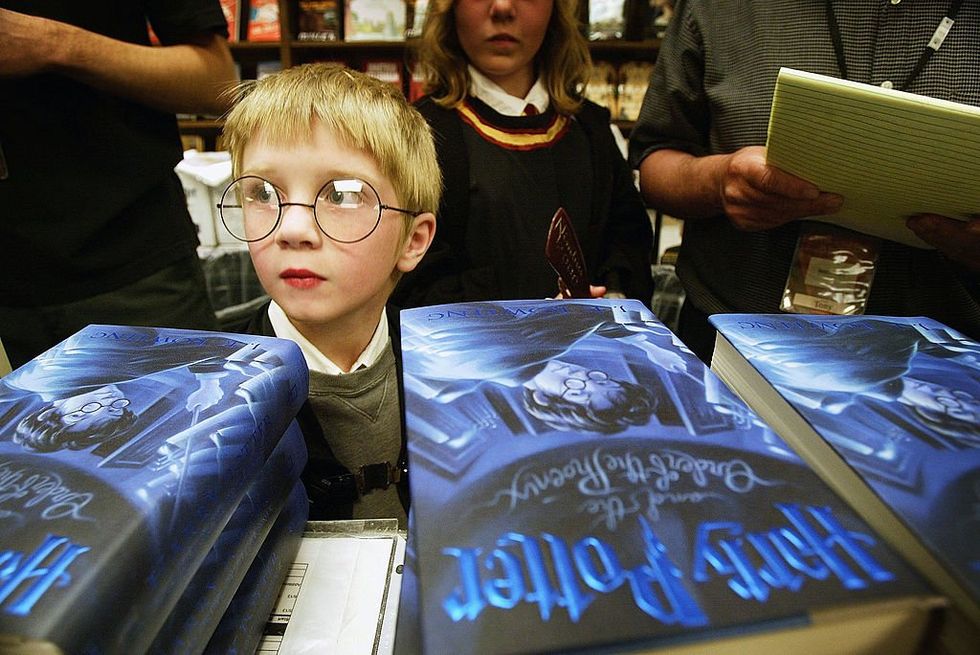 via: Getty
And
everyone
wanted to be a part of it.
And quite understandably so.
With dragons, moving photographs, giant snakes, pumpkin juice, and the flying-broomstick sport of Quidditch, millions of people all over the world have been keen to get involved with the Harry Potter way of life.
The world has become Harry Potter obsessed.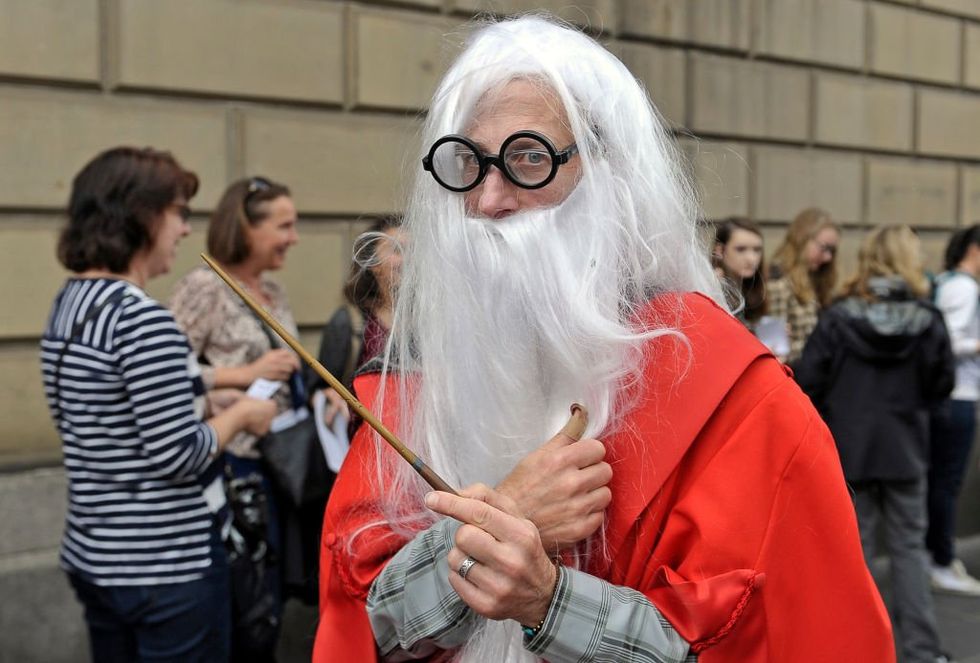 via: Getty
And we
all
believed that we were going to receive a letter from Hogwarts in the mail when we were thirteen-years-old. And it might be on its way very soon...
Spanning across 7 novels...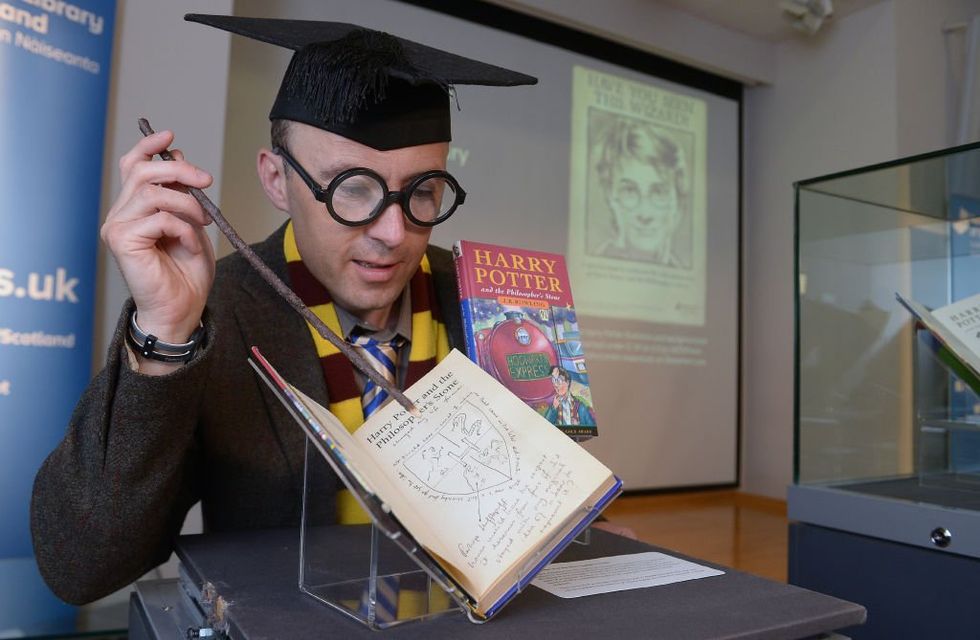 via: Getty
And 8 movie adaptations,
Harry Potter
has become a global phenomenon.
So, obviously...
When the final movie was released in 2011, Harry Potter fans far and wide were itching for more.
The magical franchise may have closed its doors...
But fans still enjoy binging their way through the movies.
We've even been treated to a reunion.
Draco Malfoy)
, Evanna Lynch (
Luna Lovegood)
, Bonnie Wright (
Ginnie Weasley)
, and Matthew Lewis (
Neville Longbottom)
along with the caption "Merry Christmas from us."
And it was also announced that the world's biggest Harry Potter store would be opening...
And it's right here in the States!
It's in the heart of NYC.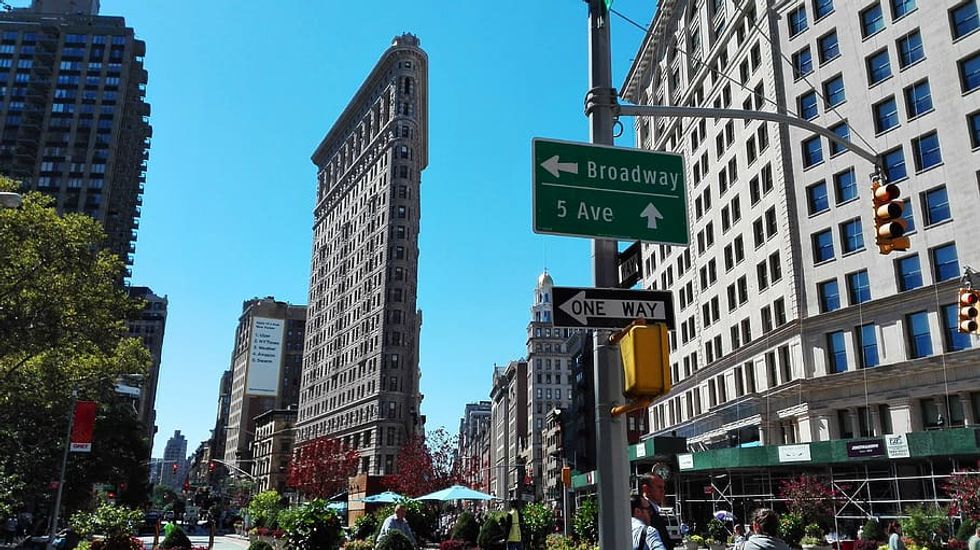 via: Pxfuel
The store will host the 'the largest collection of 
Harry Potter
 and 
Fantastic Beasts
products in the world under one roof with everything from personalized robes and Bertie Bott's Every Flavor Beans to a brand-new range of house wands with a design exclusive to the New York location'. And it's going to be set right in the very heart of the Big Apple, located next to the iconic Flatiron building on Broadway.
Okay, so now we've established just how popular the magical franchise is...
It'll come as no surprise that they're expanding into the virtual world of gaming with a new open-game inspired by the series which is rumored to be available on PC, PlayStation 5, PlayStation 4, Xbox One, and Xbox Series consoles.
And you will be the main character of the story.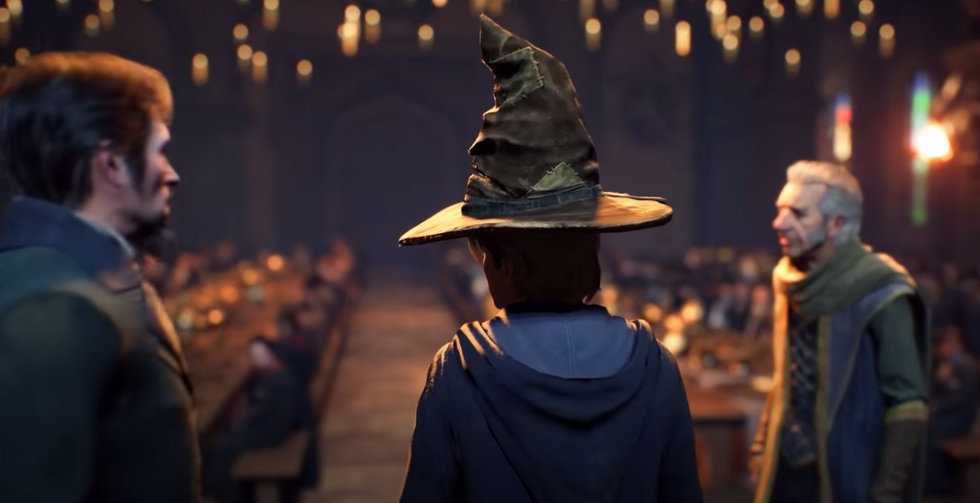 via: YouTube
The game, titled
Hogwarts Legacy
, is said to bring the magical world to life, with players being allowed to customize their witch or wizard as they attend Hogwarts School Of Witchcraft and Wizardry, learn spells, and make their own choices that will affect the storyline.
The official description gives us some more details: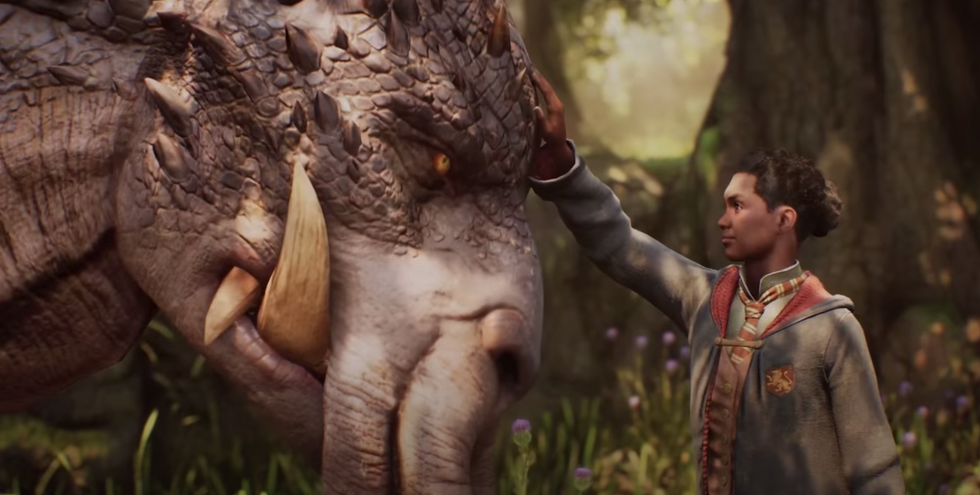 via: YouTube
"Experience a new story set at Hogwarts in the 1800s. Your character is a student who holds the key to an ancient secret that threatens to tear the wizarding world apart. Make allies, battle Dark wizards, and decide the fate of the wizarding world."
And of course, everyone's excited about the news.

via: Facebook







And even ​more​ exciting?!​
I rly love the idea that the devs behind the stupid Harry Potter game put trans shit in there just to spite Rowling. it's enough for me

— Lee ♞ (@Lee ♞)1614703548.0
The team behind the game reportedly want the RPG to be as inclusive as possible.
Here's a look at the all-new trailer posted by PlayStation:
Hogwarts Legacy is rumored to be coming out this year so keep your eyes peeled.
In the meantime, read on for more Harry Potter related news...