They're two of the most magical things in the world: babies and Christmas.
The Methodists Children's Hospital in Texas has the sweetest tradition at this special time of year and even though the mere thought of babies in Christmas stockings is enough to make anyone's heart melt, well... just wait until you see the pictures - and the video is so sweet!!
Keep scrolling to read more on the lovely festive tradition (and - an added bonus - a bunch of babies dressed as Mr Rogers for World Kindness Day!).
It's time.
Christmas is here and we couldn't be more excited about it!
For most of us, Christmas is the most wonderful time of the year.
But there are some that think that the bells and whistles of Christmas are all just a little too much...
But there's one thing that can melt even the coldest of hearts!
Babies! At Christmas!
Who doesn't love seeing babies in adorable outfits?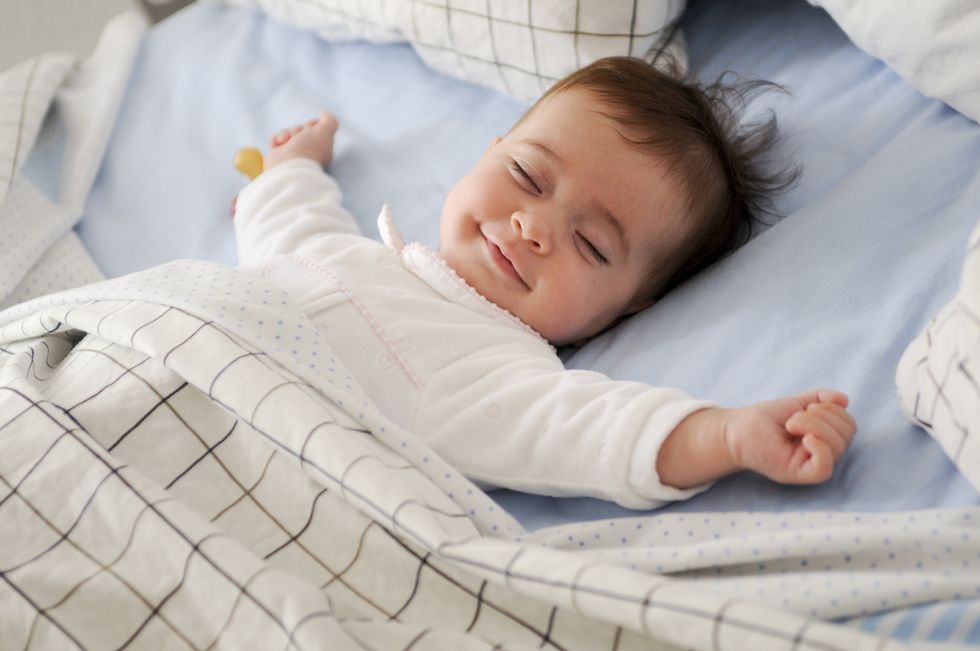 We certainly do, and you are
certainl
y in for a treat.
A Texas Santa!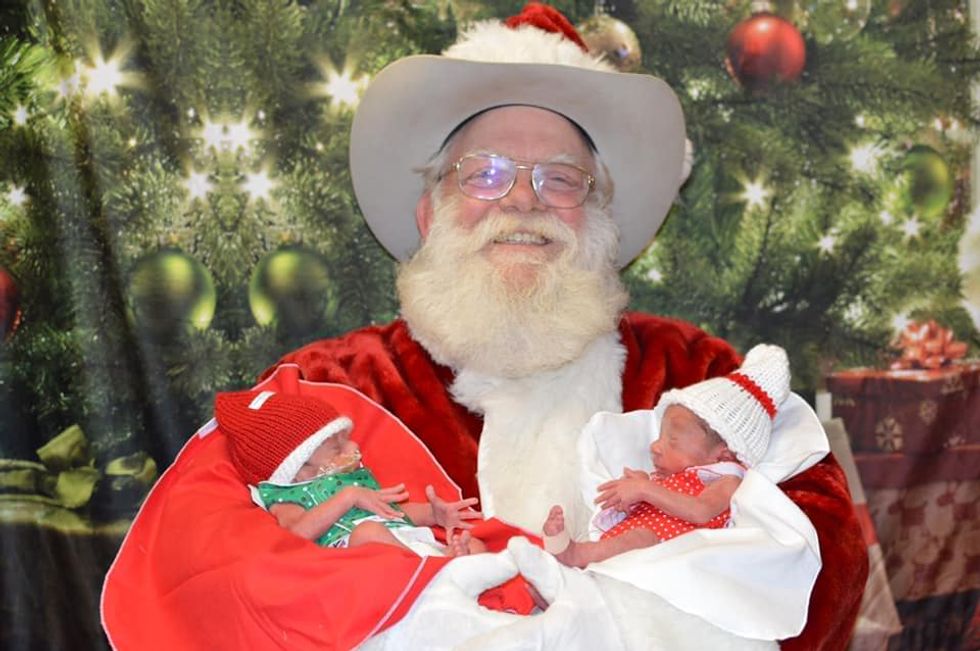 via: Facebook
The Methodist Children's Hospital in Texas sure loves celebrating Christmas.
There's nothing more special than a Christmas baby...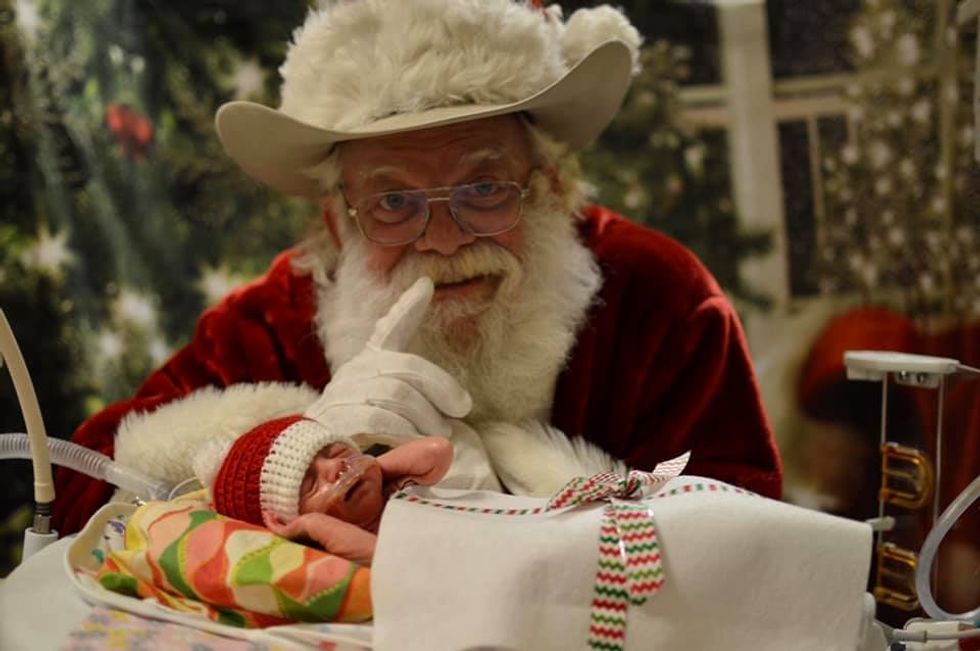 via: Facebook
Which is why the good people at the Children's Methodist Hospital decided to make a special fuss over them.
I mean, these kids share a birthday with Jesus.
It doesn't get more special than that...
Well, I mean...
@melancholywook @RayBeenImmortal Jesus was born in the spring homie 😂 what u talking about

— Great Brittan (@Great Brittan)1573836230.0
Technically, Jesus was born in the Spring, but we celebrate his life during the Christmas season.
Being born on Christmas can be hard.
Birthday parties and gift-giving is all scuppered by the festive season.
Kids born on Christmas deserve a break...
do you know what sucks, being born on christmas day. I will never get a birthday Ham

— beth ミ☆ (@beth ミ☆)1574893255.0
And as many freebies as you can shake a stick at, including an adorable newborn Christmas stocking...
These Crimbo kids deserve a break.
I mean, by the sounds of it being born on Christmas ain't so merry...
The volunteers at the hospital want to celebrate the Christmas babies.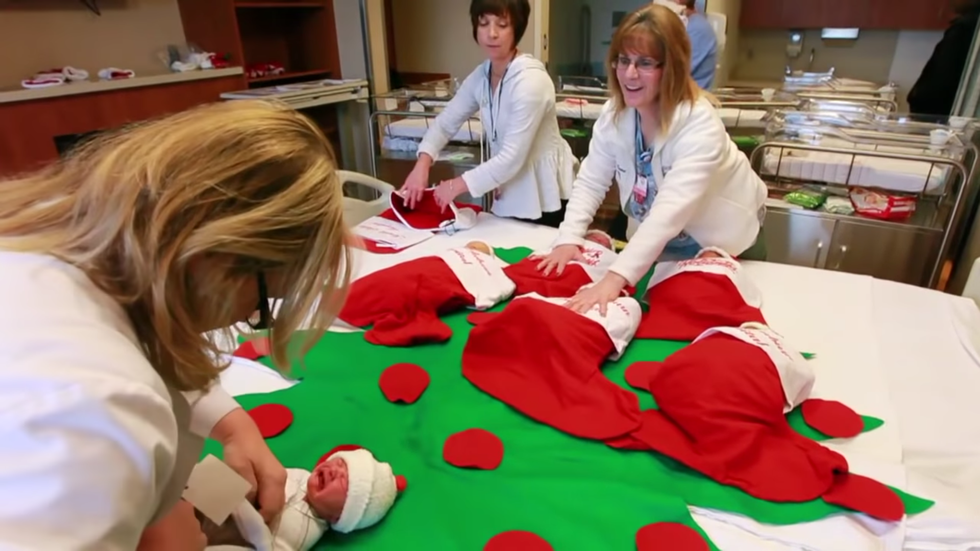 via: Facebook
In their own, unique way, each year, the hospital celebrates the Christmas newborns by dressing them in stockings. The volunteers then line the babies up to make a sweet Christmas formation.
It can hard for the volunteers to keep the babies still.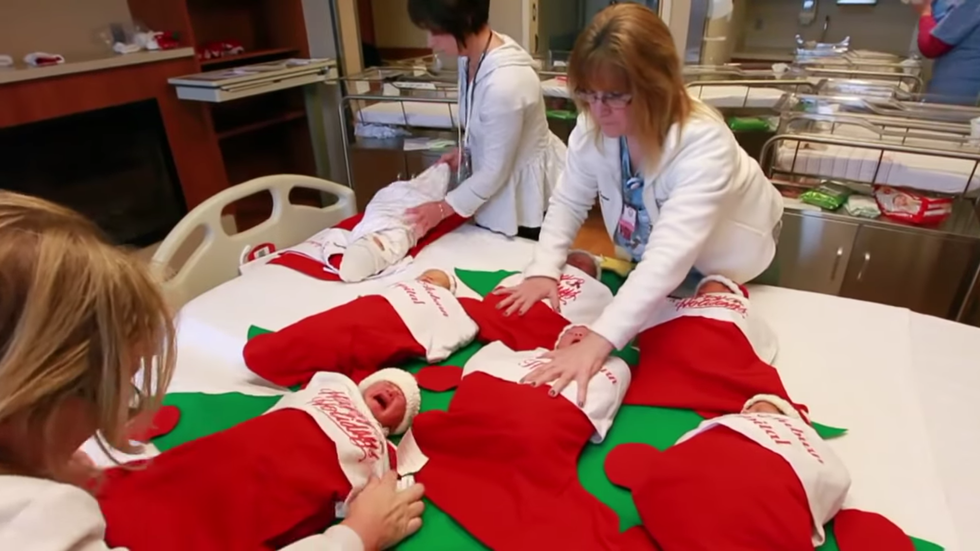 via: Facebook
While placing the babies in their Christmas stockings might
sound
like an easy task, when you're managing a group of Christmas babies it can be quite the job!
Little angels.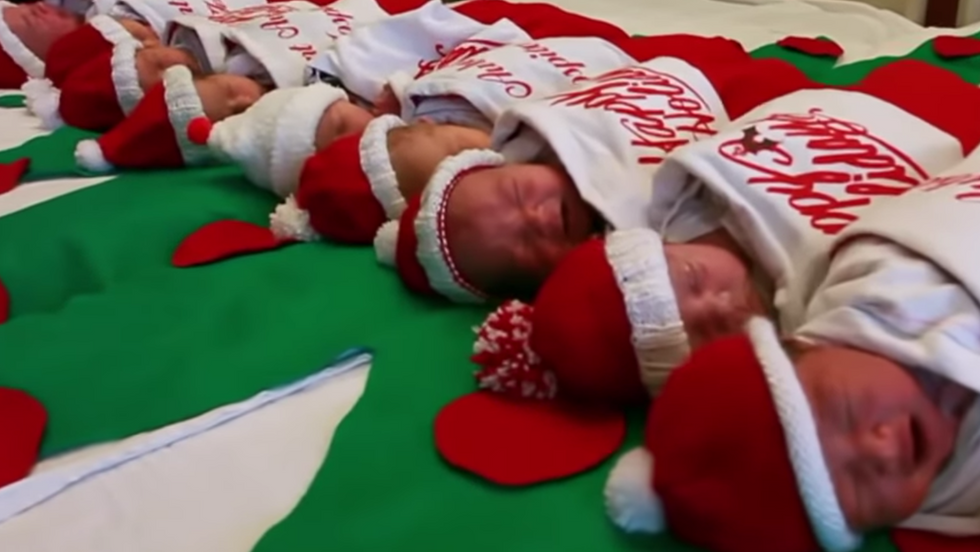 via: Facebook
Once all the babies are lined up, they form a Christmas tree design (see footage below!). I hope they made sure that they could remember which baby was which before they started shuffling them around!
The newborn babies were so well behaved!
To read more cute baby stories continue scrolling... Have you heard about the babies who were dressed up as Mr. Rogers for World Kindness Day? They are simply adorable...