South Park,
the cartoon renown for covering - and often mocking - current affairs and major events, has today revealed that they will be releasing an hour-long episode dedicated to all things coronavirus.
It's the lockdown anecdote we've all been dreaming of.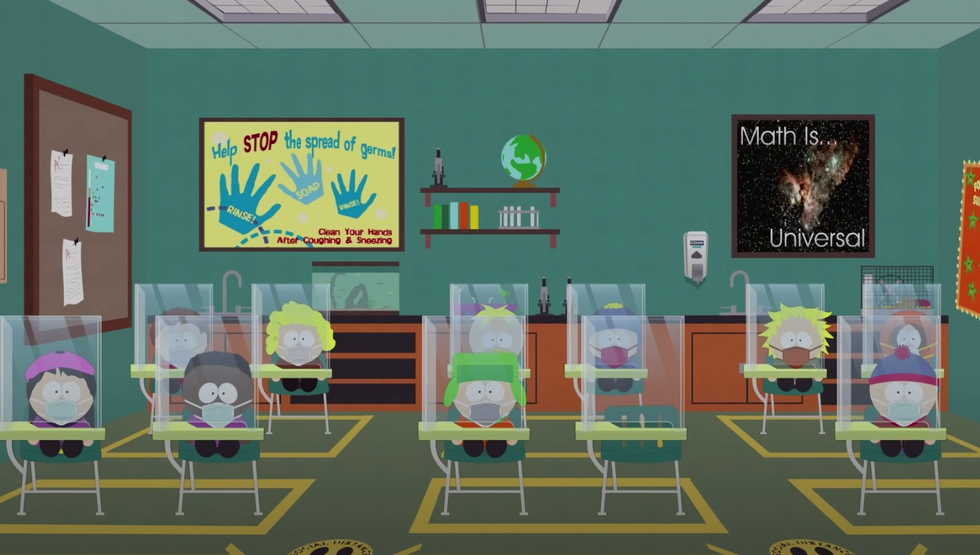 via: YouTube
Nearly 2 years on from the release of their latest season, the trailer for the unique, hour-long episode was released today.
The episode is set to air later this month...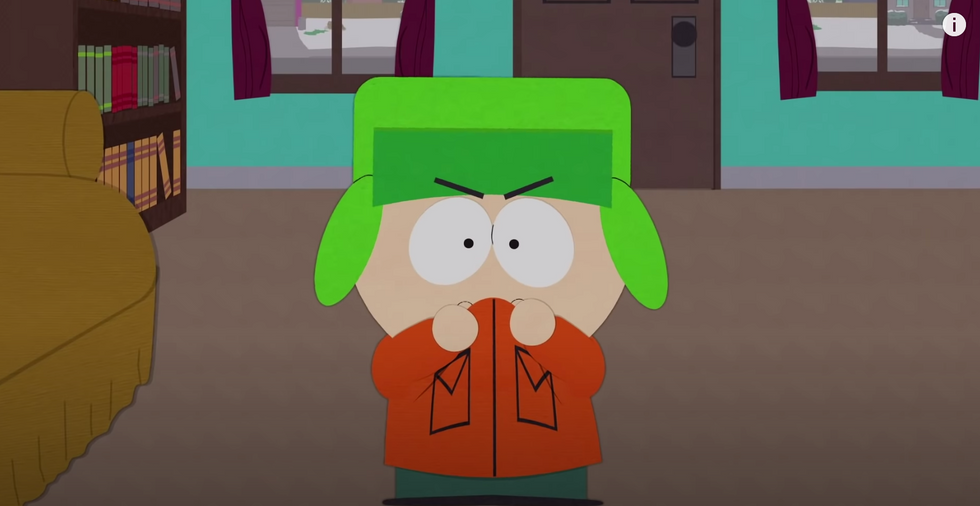 via: YouTube
And will be addressing the coronavirus outbreak and the subsequent lockdown, all from the somewhat unhinged perspective of the cooky South Park residents.
Of course, the internet has been alight with speculation since the announcement...
its funny to me that South Park has announced a pandemic special and self righteous twitter is already acting like… https://t.co/Jl2vHesyFh

— Bratchy (@Bratchy)1600214589.0
And,
of course
, opinions are already divided.
Because, as you will all know, South Park is one of America's most controversial adult cartoons.
via: IMDB
Created by Trey Parker and Matt Stone back in 1997, the show follows the misadventures of 4 potty-mouthed grade-schoolers in the dysfunctional town of South Park, Colorado.
The show is one of the most popular cartoons on TV next to The Simpsons...
But the unique thing about South Park is its total lack of fear when addressing and poking fun at current affairs.
The show's creators, Trey Parker and Matt Stone aren't afraid to address unorthodox issues...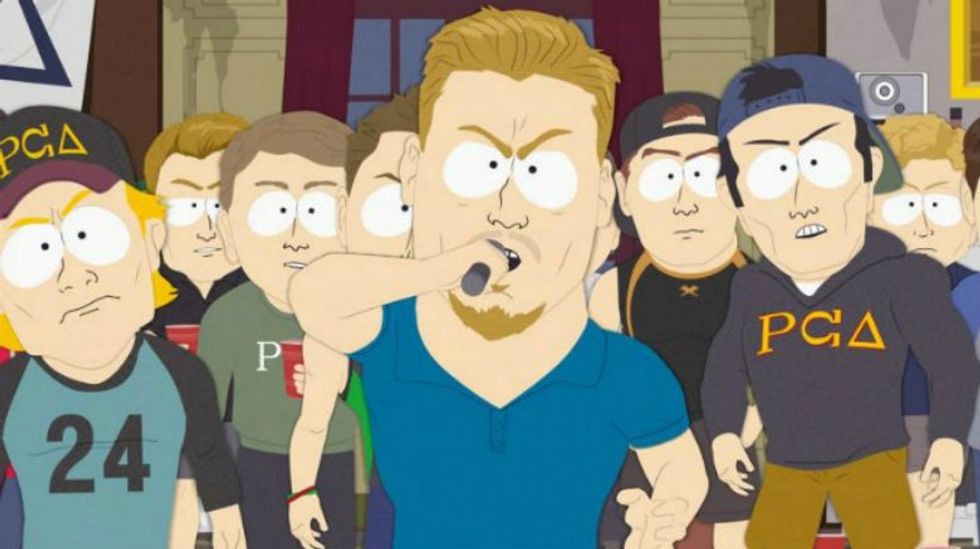 via: Looper
South Park
is known for pushing the boundaries of what is, and what isn't acceptable to be shown on TV.
This includes...
via: IMDB
Politics, gun laws, racism, and pedophilia.
Various celebrities have been known to get caught under the South Park bus, too.
Celebrities get mocked constantly on the show, including Sarah Jessica Parker, who was compared to a moose; Stephen Baldwin, whose drug addiction was made fun of; Justin Bieber, who was murdered; Britney Spears, who had another meltdown, and, of course, Michael Jackson (need we say more?).
Oh, and they're not afraid to poke fun at recent transgender issues, either.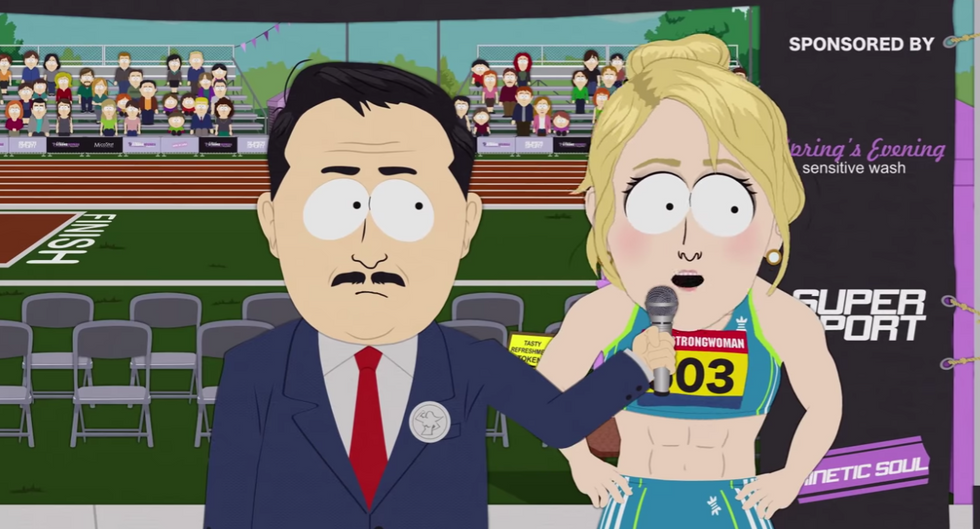 via: YouTube
Last year, the Stone and Parker duo came under fire (again) for an episode that openly mocked transgender athletes.
The backlash from the 2019 episode was staggering...
wow south park is transphobic who would have guessed

— glup shitto (@glup shitto)1574185906.0
With thousands of disgruntled viewers being quick to slam the show as "transphobic."
But, of course, a little bit of backlash wasn't going to deter this daring cartoon...
Because this week, they are back for more.
Yesterday, it was announced that an hour-long pandemic-themed episode is set to be released...
Surprise @SouthPark pandemic episode? Thank you. We need this

— Shady (@Shady)1600202682.0
A first for the cartoon, which has traditionally made only half-hour long episodes throughout its twenty-three-year run.
The episode will air on September 30th...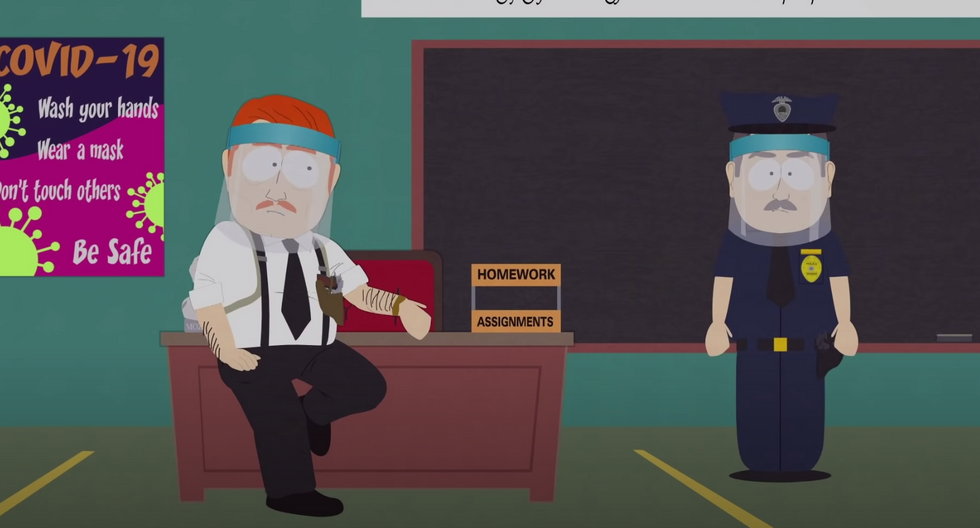 via: YouTube
Firstly on Comedy Central, then on HBO Max twenty-four hours later.
The official synopsis for the special is: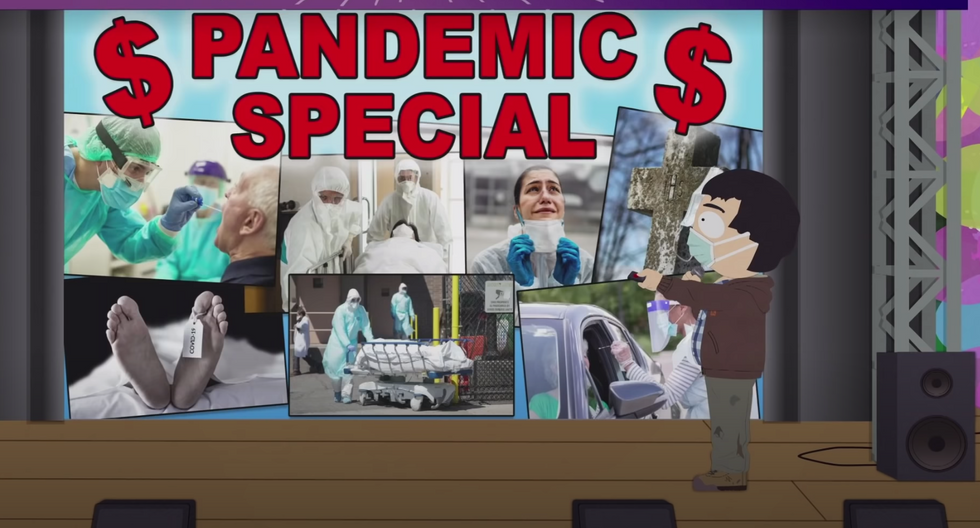 via: YouTube
"Randy Marsh comes to terms with his role in the COVID-19 outbreak as the on-going pandemic presents continued challenges to the citizens of South Park."
The synopsis continues: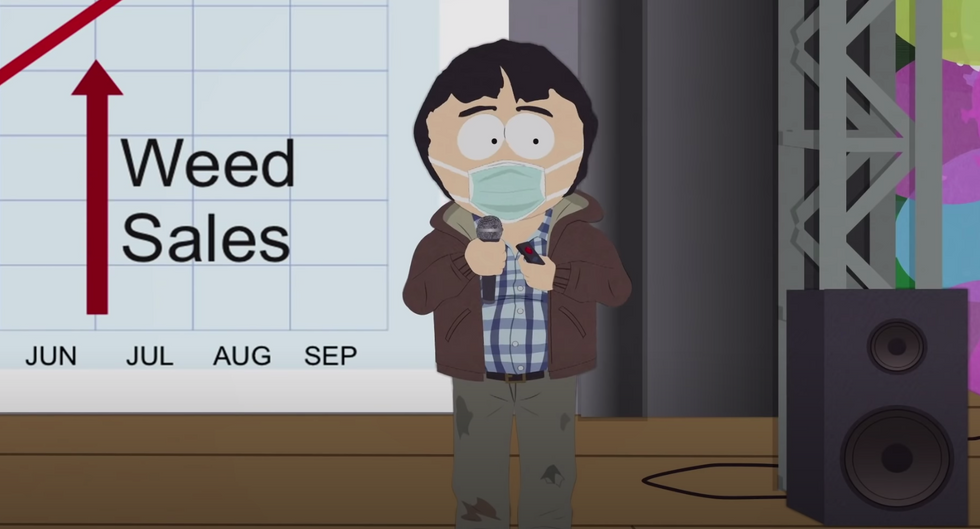 via: YouTube
"The kids happily head back to school but nothing resembles the normal that they once knew; not their teachers, not their homeroom, not even Eric Cartman."
Of course, we can expect some truly iconic moments from the up and coming episode...
@seanmcdonald01 @SouthPark Omg man they are gonna gonna rip the absolute pish out of this pandemic 😭 This has all t… https://t.co/rPkc7XEFb4

— Tommy (@Tommy)1600249992.0
And, since the news broke, fans of the show have barely been able to contain their excitement.
As I stated earlier, this is the pandemic anecdote we all so desperately need...
And I'm sure South Park will succeed in bringing a smile to our faces during this difficult time.
But, of course, not everybody is too impressed.
South Park's doing a pandemic special? Can't wait to find out that sure maybe covid sucks, maybe people are dying,… https://t.co/opGmPgdTjd

— Alexandra Erin (@Alexandra Erin)1600210414.0
There's always one, isn't there?
You can watch the full trailer here.
I don't know about you, but I can't wait.
For more on the controversial show...
Keep scrolling to read about the episode that was banned in China...