High school picture day can be awkward, even if you've had tons of practice with your 2,304 selfies a day. That's why Redditor davidhusselbee and his friends decided to have some fun with it and leave their mark on the book that they might look back at once in the next 20 years.
Inside jokes can be a tricky thing, can't they?
Without the backstory, you're left wondering what the heck is so funny. See? This isn't funny to most of us.
But when the context and the joke itself surfaces, outsiders almost immediately feel like they're "in" on it.
It started with five students and a hideous yellow shirt.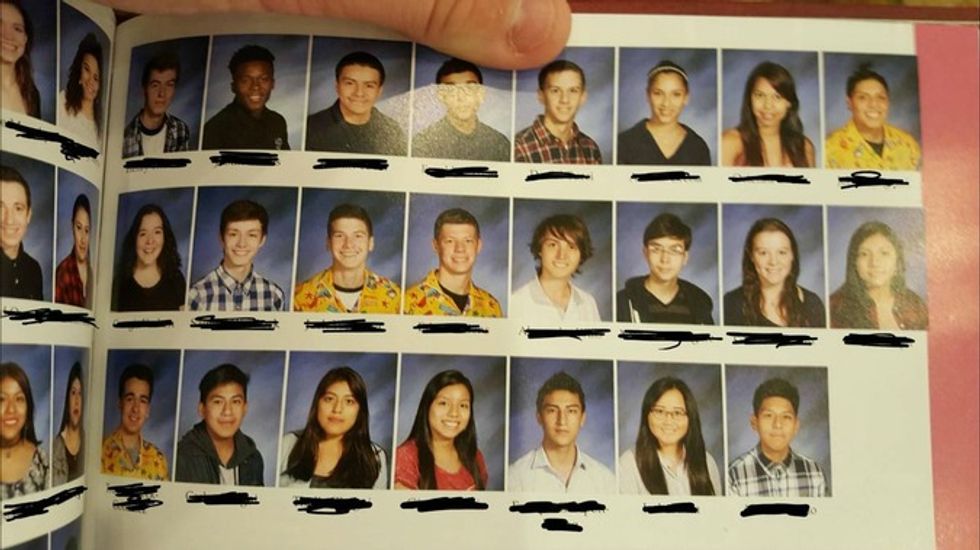 via: Imgur
But then like rabbits in heat, it kept multiplying.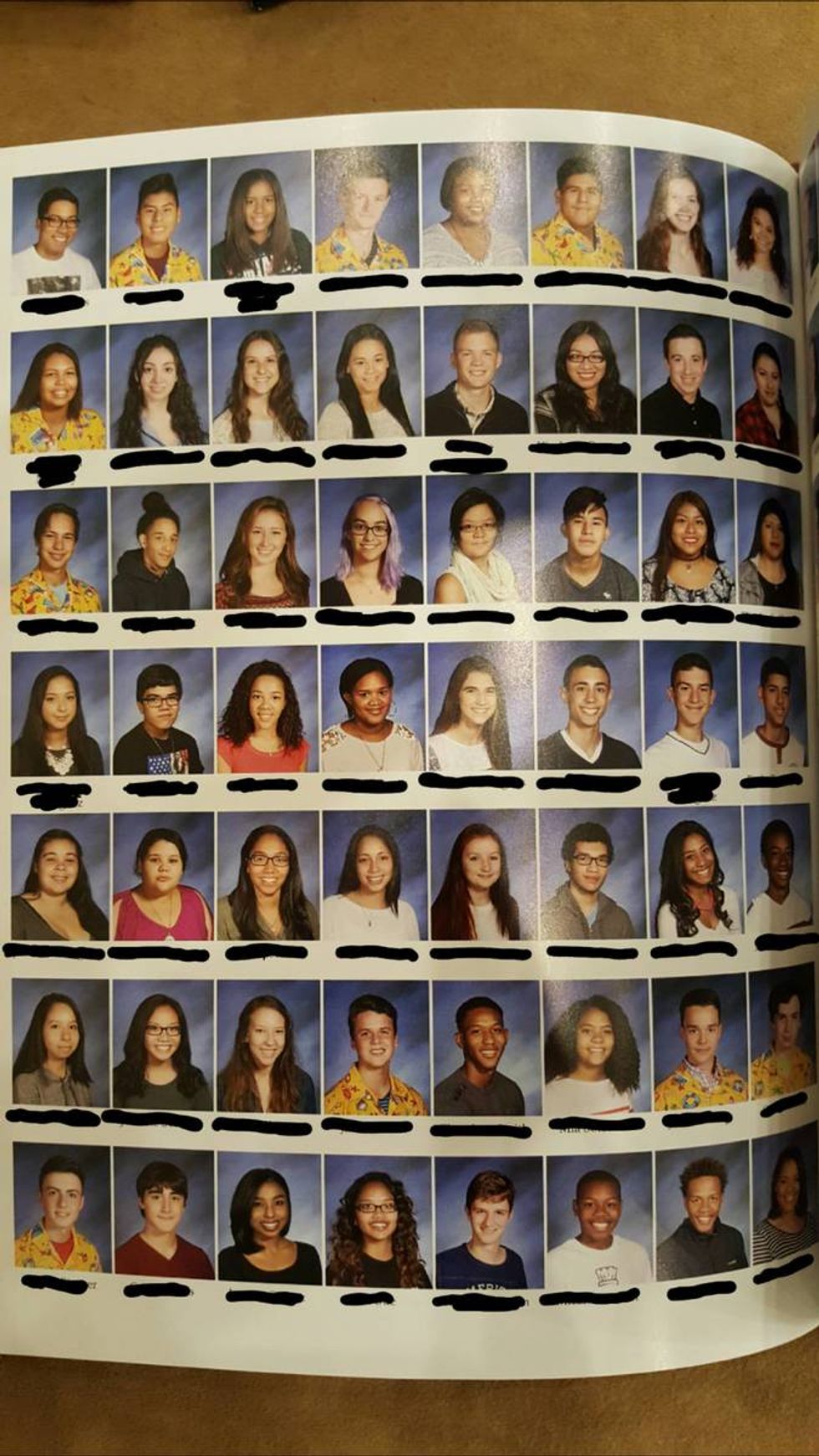 via: Imgur
As the joke grows in scope, so does its comedic value, honestly.
The more people who wore it, the less hideous it started to look...kind of.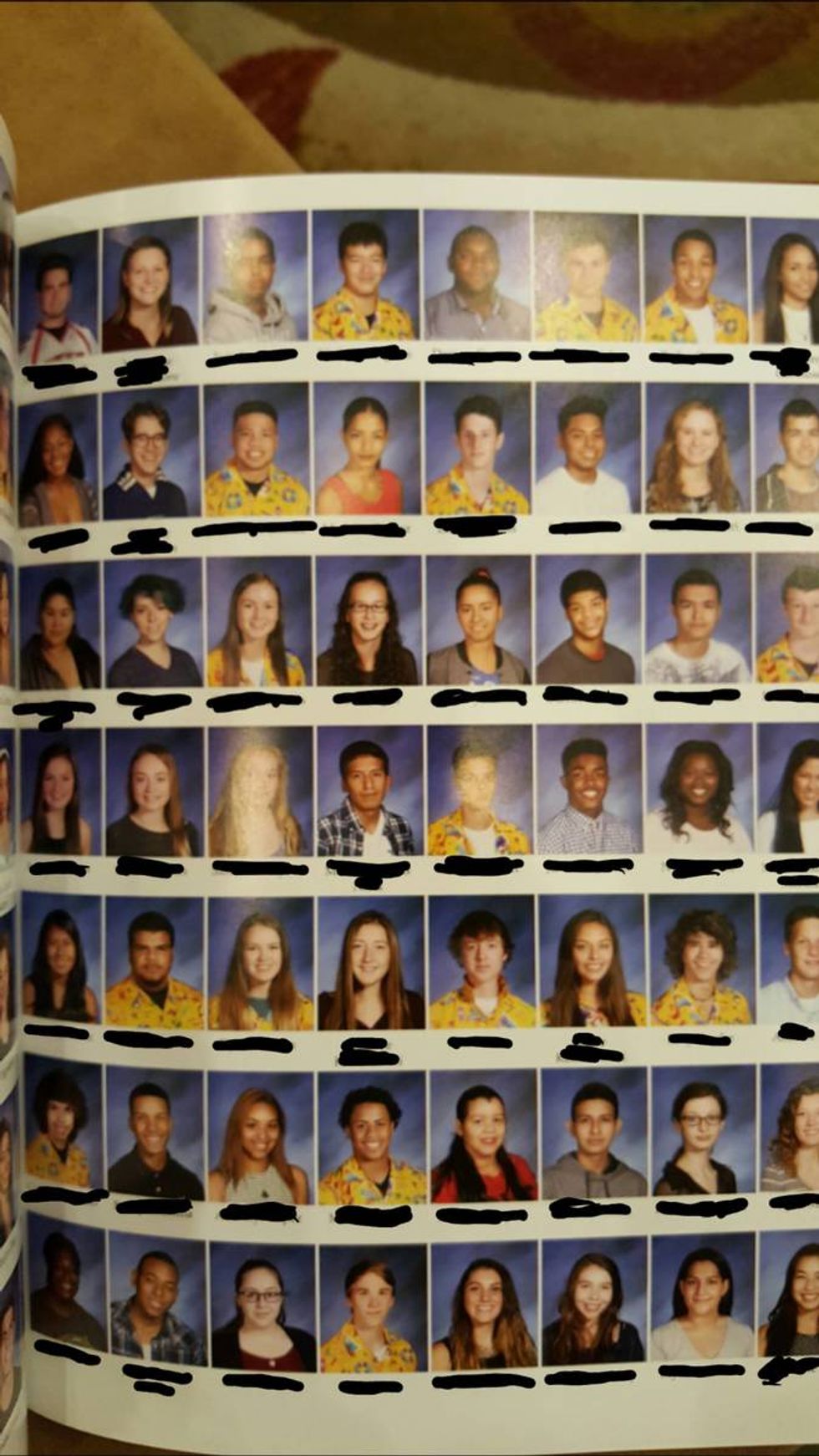 via: Imgur
Pretty soon more than 50 students were wearing the shirt in their pictures.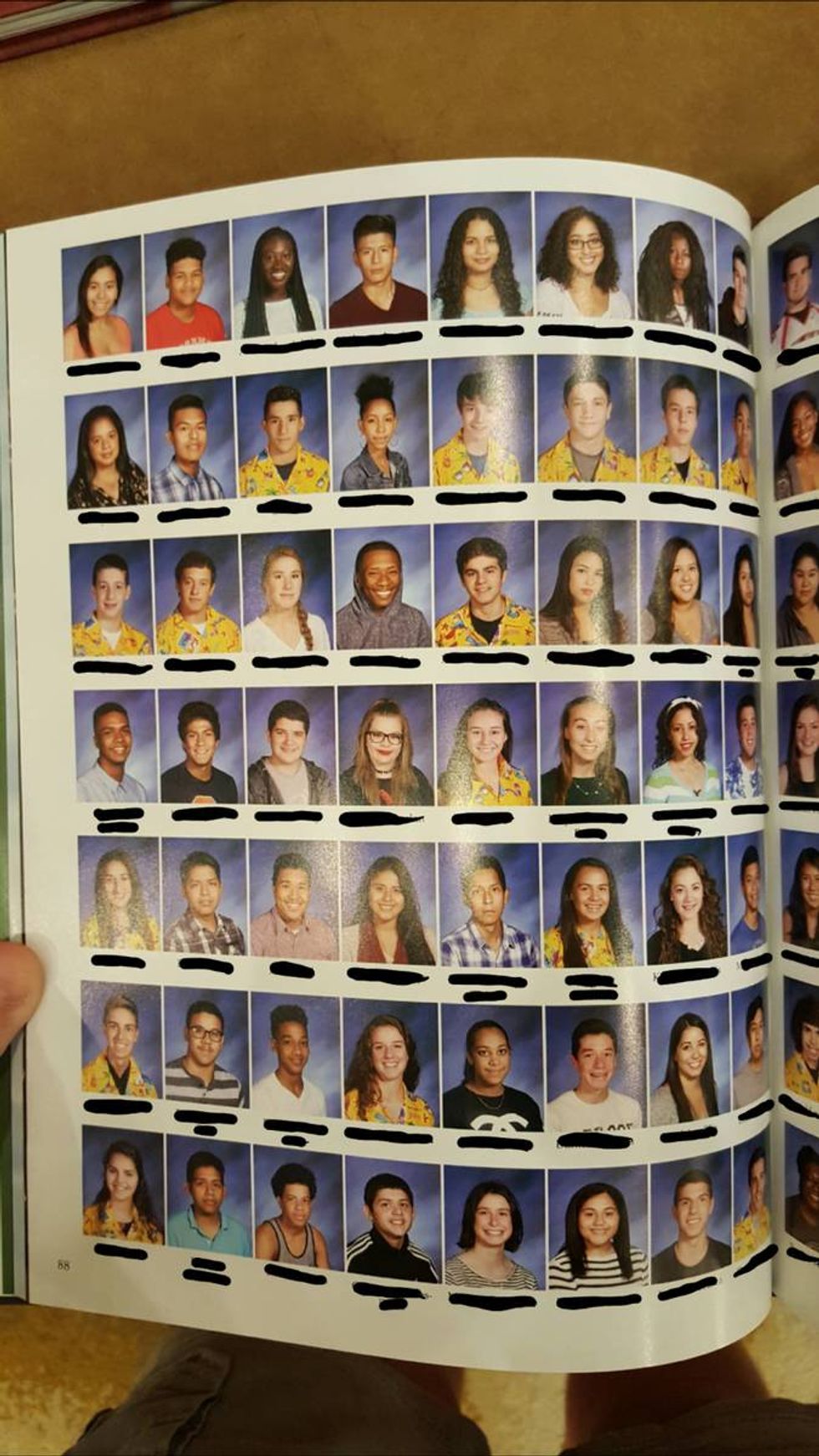 via: Imgur
Here's an up-close-and-personal shot of the Shirt of the Traveling Students.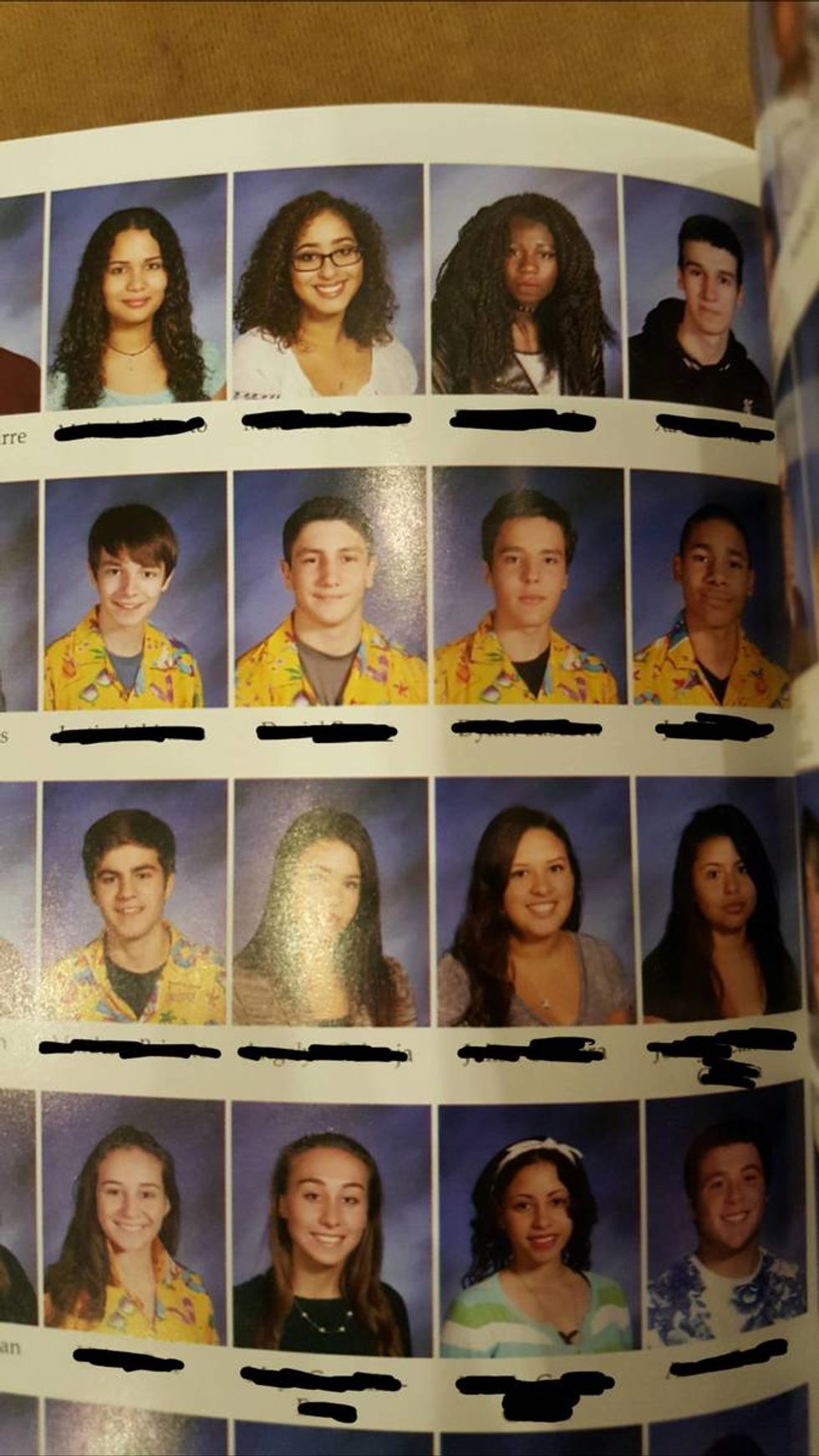 via: Imgur
Are we sure this isn't just a school uniform?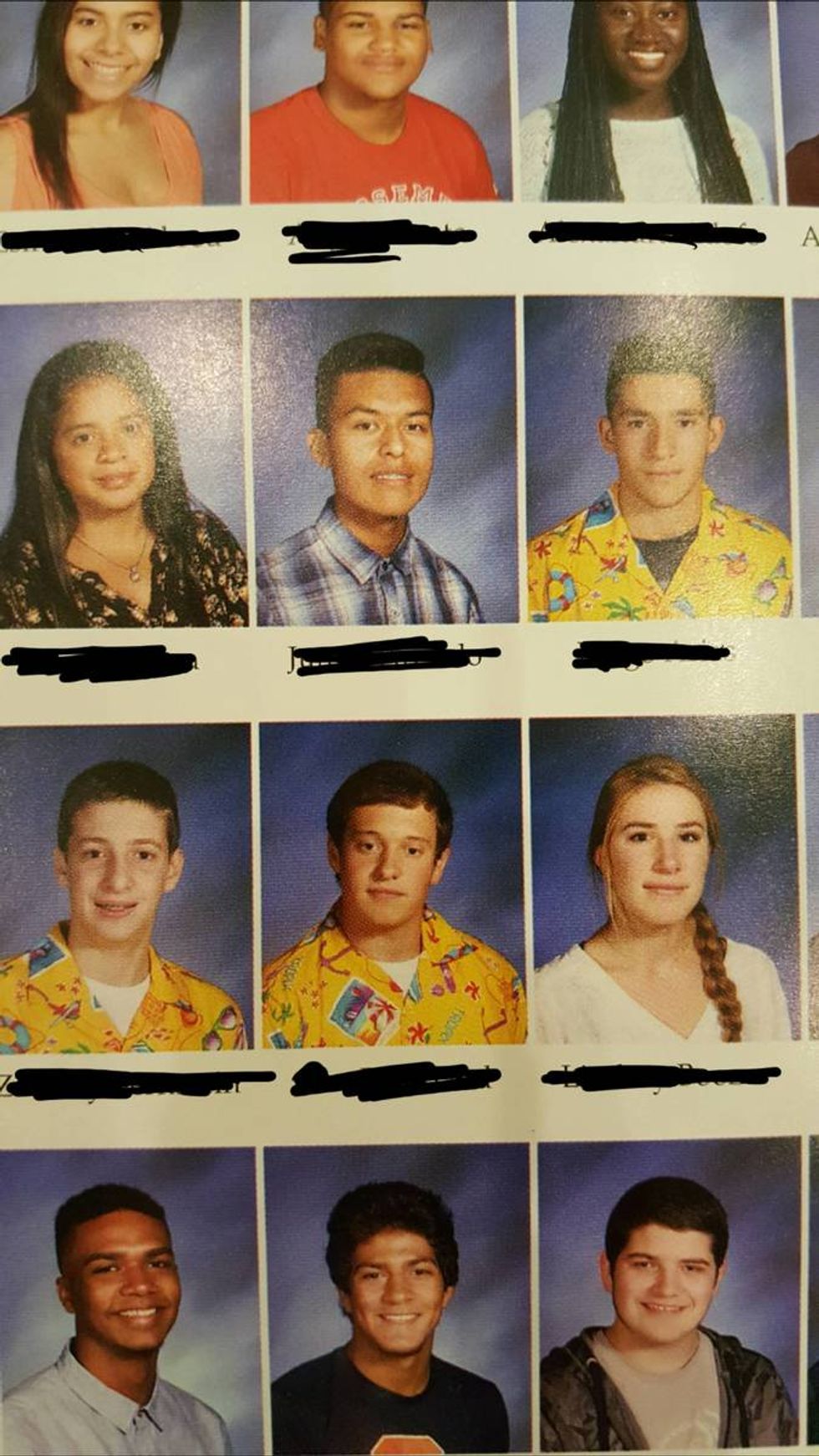 via: Imgur
At any rate, the teachers decided to bond with the kids through tacky attired and donned the yellow beauty themselves.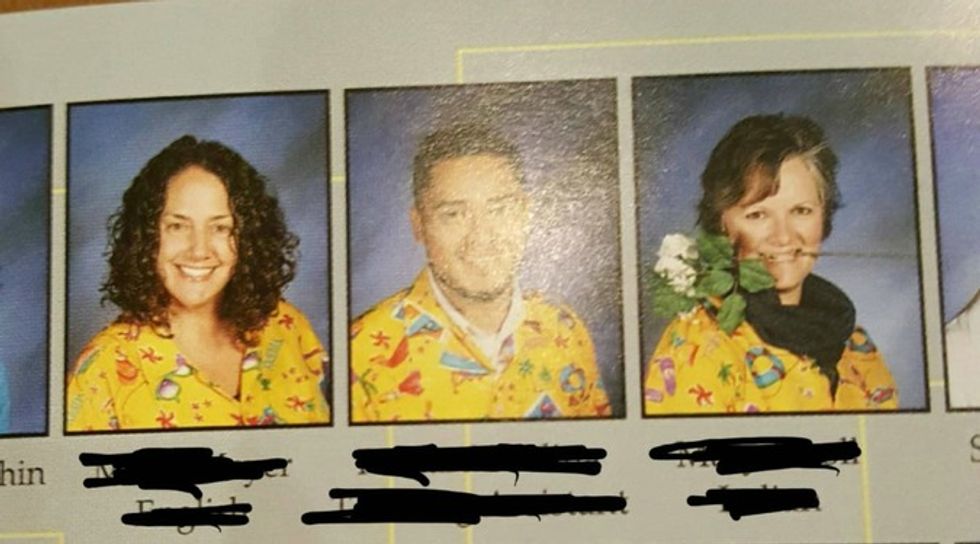 via: Imgur
From there, things got a little even more surreal as the public latched on to this goofy phenomenon.
The more you look at it, the weirder it becomes, which actually describes the Internet in general.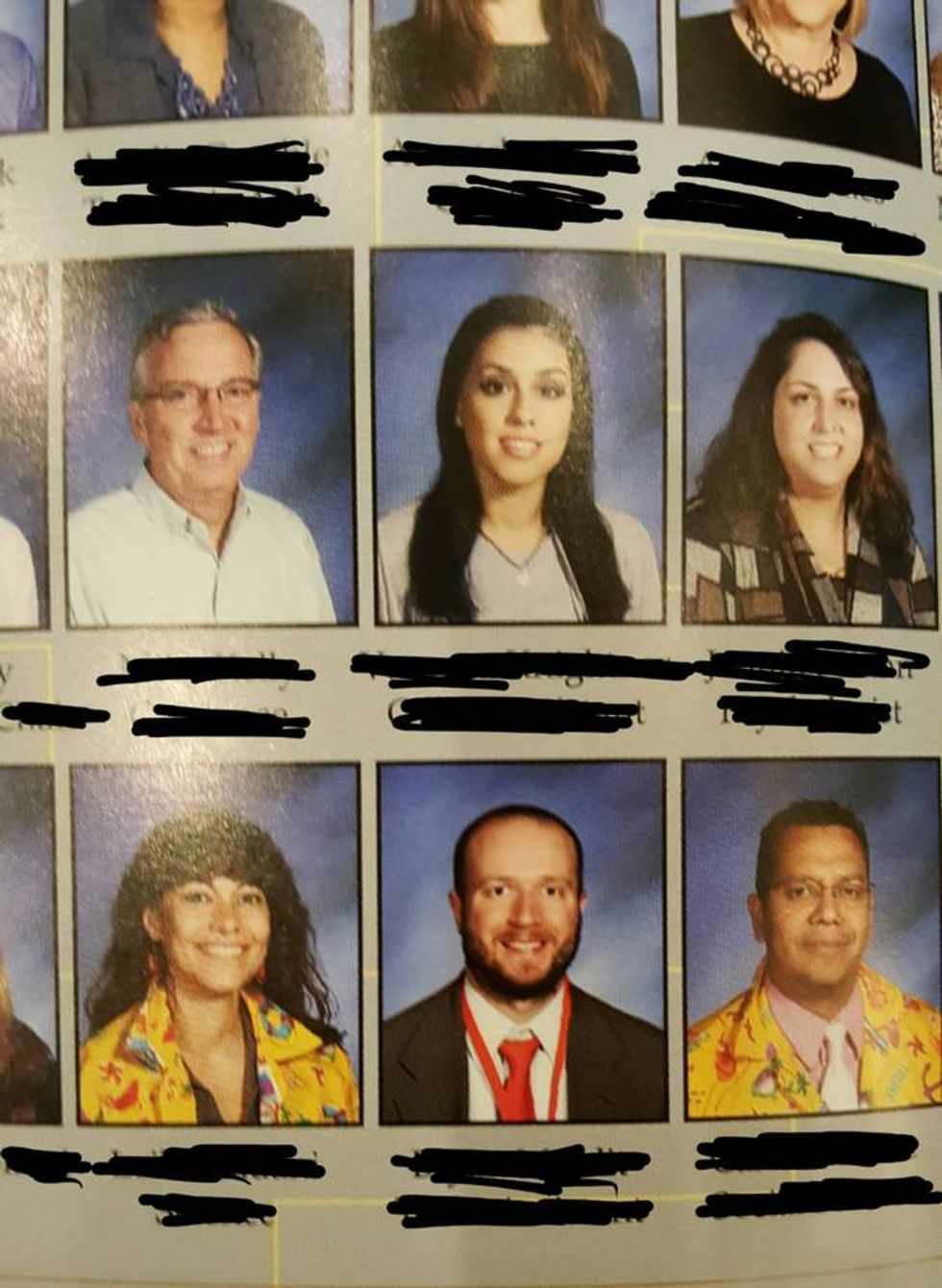 via: Imgur
Which makes this the perfect sort of mindless, yet brilliant stunt for the Internet to grab hold of.
Let's just say that one shirt company greatly benefited from the prank of about 50 students...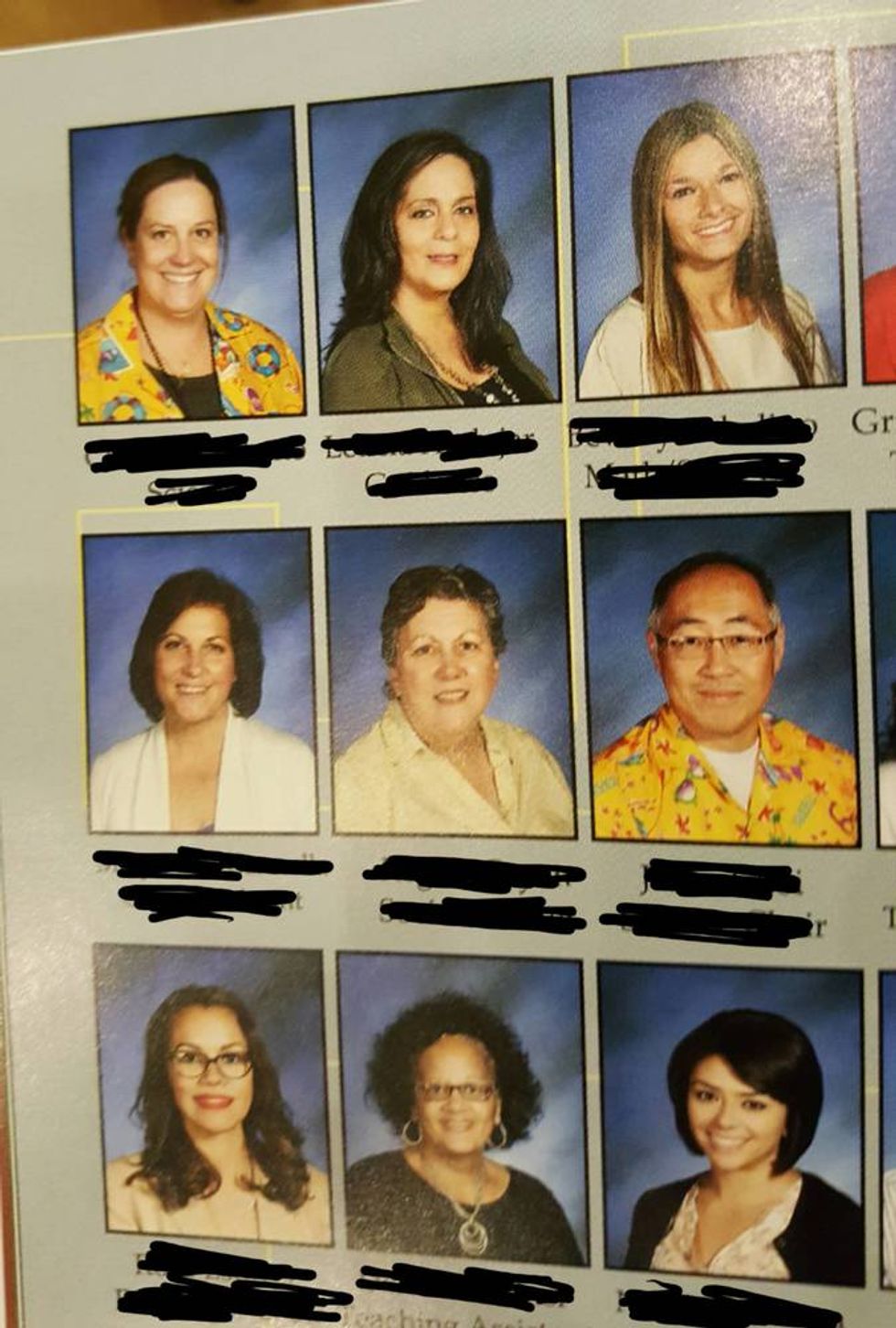 via: Imgur
...and a handful of pretty cool teachers.
The public's reaction was as wonderful as one would hope.
I don't think these guys were searching for validation here. The laughs were probably enough, but going viral never hurts one's confidence.
All this from a silly inside joke.
Isn't the Internet a strange beast? People can make their mark in some truly spectacular ways, can't they?