Hunter Schafer is known for starring in HBO's hit series Euphoria as Jules Vaughn. But she's ready to take on another iconic role: the titular character in the upcoming live-action movie based on beloved video game series The Legend of Zelda.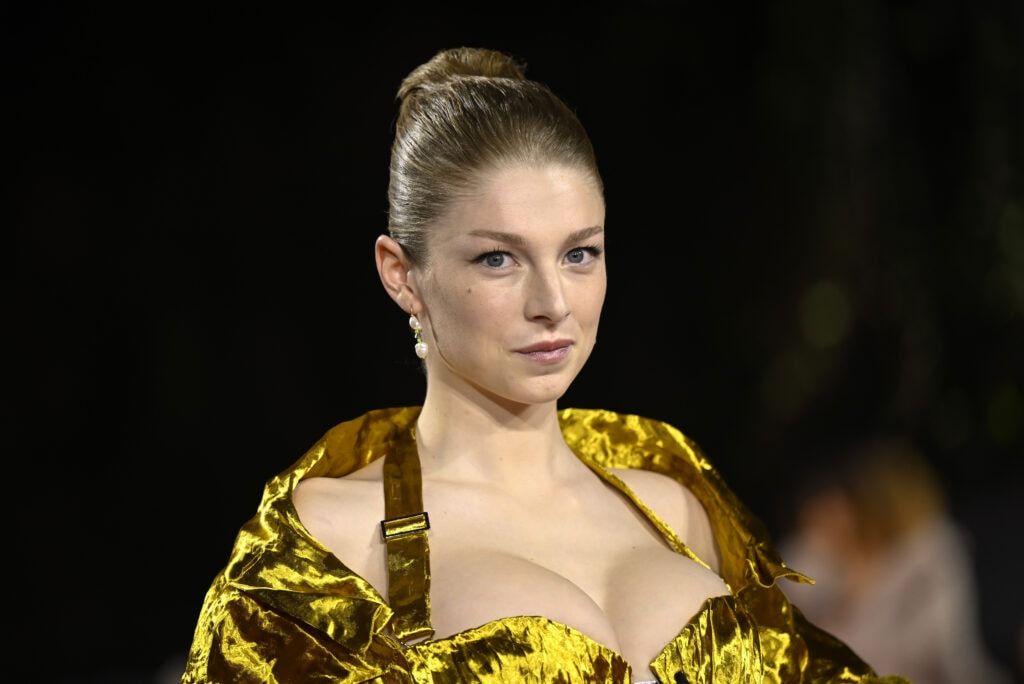 Variety reports that at the London premiere of Hunger Games: The Ballad of Songbirds and Snakes on Nov. 9, the actress expressed her interest in playing the character after fans said she'd be perfect for the role.
"That would be so cool," she said. Schafer added, "I love the game, personally. I played it as a kid and I still play it now. Who knows! That would be pretty cool."
After hearing her comments, more of the Euphoria star's fans campaigned to have her portray the video game princess.
A fan tweeted, "Hunter Schafer is the only correct casting for Zelda."
Another fan pleaded, "OH MY GOD IMAGINE HER AS ZELDA?? ITS PERFECT WTHHHH PLEASE PLEASE PLEASE PLEASE MAKE IT HAPPEN I BEG I BEG I BEG PLEASE PLEASE PLEASE PLEASE IM CRYING BEGGING ON THE FLOOR SCREAMING ON MY KNEES PLEASE HUNTER SCHAFER AS ZELDA PLEASE THIS IS REALLY F#CKING SERIOUS TO ME PLEASE."
Someone else voiced a strong opinion on Schafer being the correct choice, writing, "Hunter schafer has been my zelda fan cast for years I think i'll riot if it's anyone else."
That wasn't the first time the 24-year-old has said she wants the role. In 2022, she was asked by ET at the season 2 premiere of Euphoria whether she would want to play the character.

During the interview, the actress was told there is a viral TikTok of a fan who thought she would be perfect to play the princess. "Is that something you'd be interested in or a role you'd like to pursue?," asked the interviewer.
Schafer responded, "That would be cool. Like me [as an elf]. I mean, I've played that video game a bunch when I was a kid. That's such a good game."
If she's cast as Zelda, the actress has time to portray the classic video game character if she wishes to. The premiere of the third season of Euphoria is scheduled for 2025.
Besides playing Tigris in the new Hunger Games prequel, Schafer will star in the horror flick Cuckoo. She will also appear in the upcoming movie Mother Mary, alongside Anne Hathaway and Michaela Coel.
As for what is known so far about the Legend of Zelda movie, Nintendo announced that it'll be produced by the game's creator, Shigeru Miyamoto and helmed by Maze Runner director Wes Ball.
Additionally, Schafer will make a cameo in Oscar-nominated filmmaker's upcoming film AND. Emma Stone, Jesse Plemons, Willem Dafoe, and Joe Alwyn are slated to star.
The former model is enjoying her newfound fame following her debut role in Euphoria.