Preparing to have your first child should be an incredible experience, but things don't always go to plan.
When you find out there are complications, and with the added pressure of a global pandemic, things start to look pretty bleak...
But one husband wasn't going to let anything stop him from supporting his wife and unborn child in the best way he possibly could, and the pictures have left the internet in tears.
Keep scrolling for their heartwarming story...
Having your first baby is a scary time for everyone involved.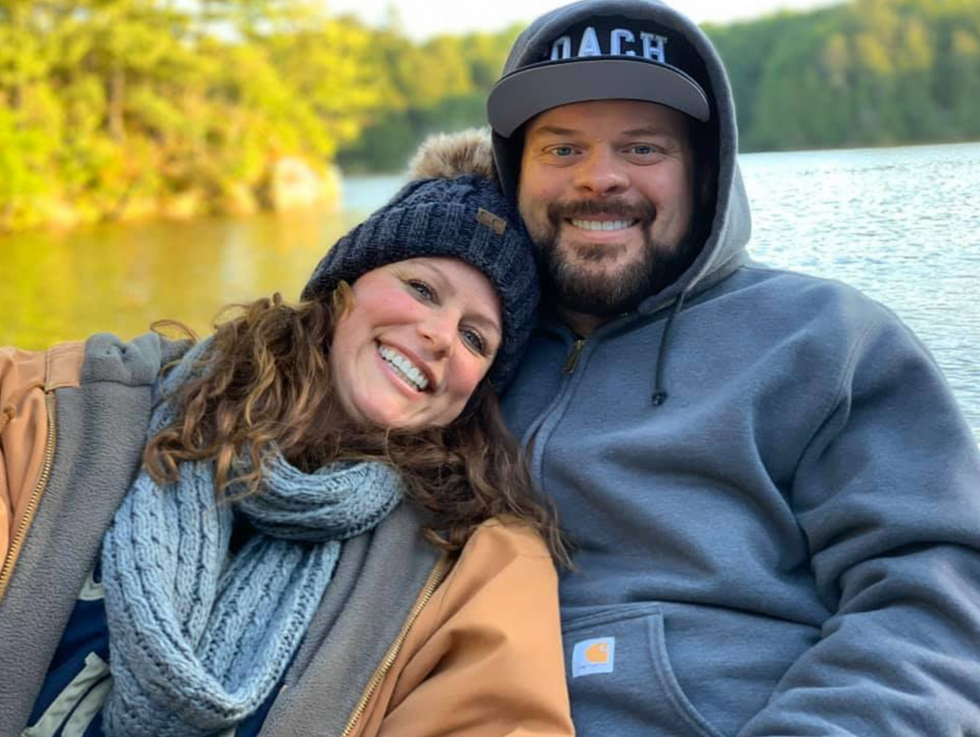 via: Facebook
But when you find out there could be complications with the birth, anxiety starts to set in.
This is difficult to deal with at the best of times.
But when you add on a global pandemic, it seems like things can't get any worse...
Shona Moeller is twenty-eight weeks pregnant and has spent the past six weeks on bed rest.
Waiting patiently for the birth of her first child.
Moller had a normal pregnancy up until she reached twenty weeks
When the unexpected happened... her water broke prematurely.
This resulted in 3 weeks of bed rest at home doing everything to prevent her from going into labor.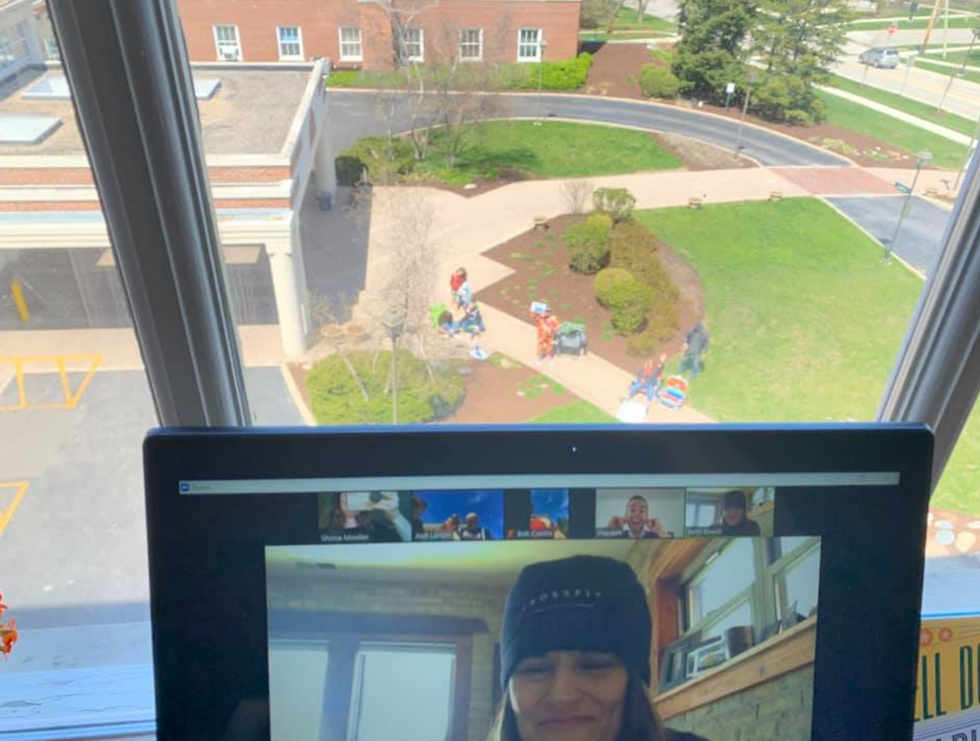 via: Facebook
She was later admitted to AMITA Health Adventist Medical Center in Hinsdale, Illinois, when she reached twenty-three weeks.
Moller has been confined to her hospital room since April 13.
Trying to keep her pregnancy on hold for as long as possible.
To help increase the odds that their son, whom the pair plan to name Forest, is born healthy.
"Had you asked me at 20 weeks, I would have said there's no chance to deliver a healthy baby boy," said Dr. Monique Brotman, the board-certified OBGYN treating Moeller. "Now at 28 weeks, the mortality risk jumps down to probably 5%. The outlook right now is so much better than it was five weeks ago or eight weeks ago when [her water broke]."
It's been particularly tough for the pair due to the hospital's strict no visitors rule during the pandemic.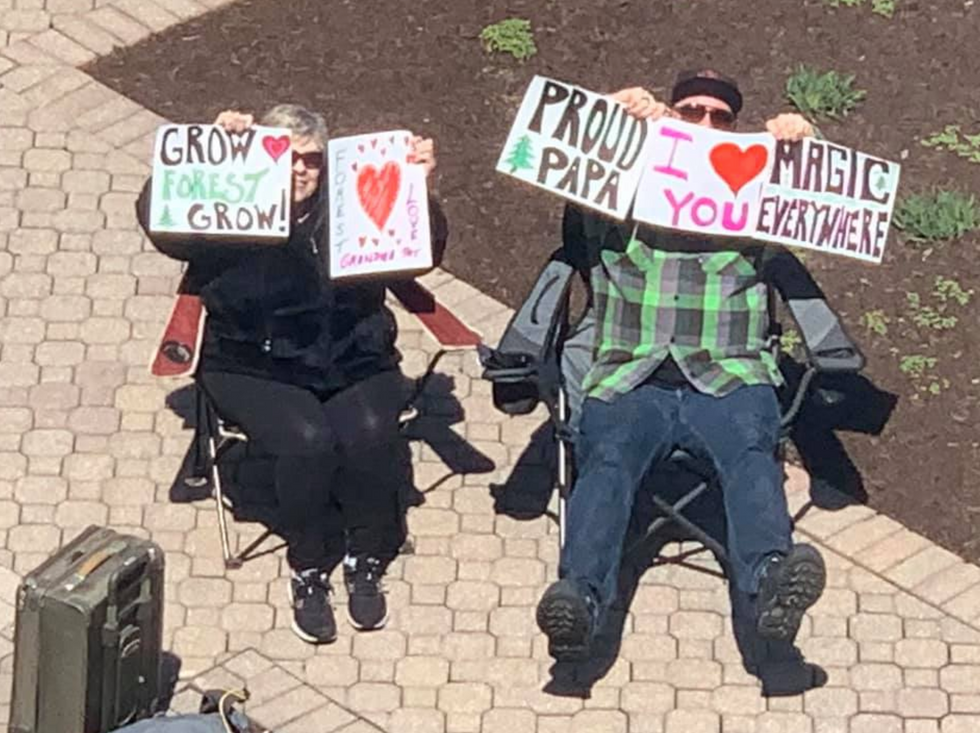 via: Facebook
Conlin has had to come up with more creative ways to support his wife and unborn child through this emotional process.
And it's not just FaceTime and Zoom calls that have been essential for the couple.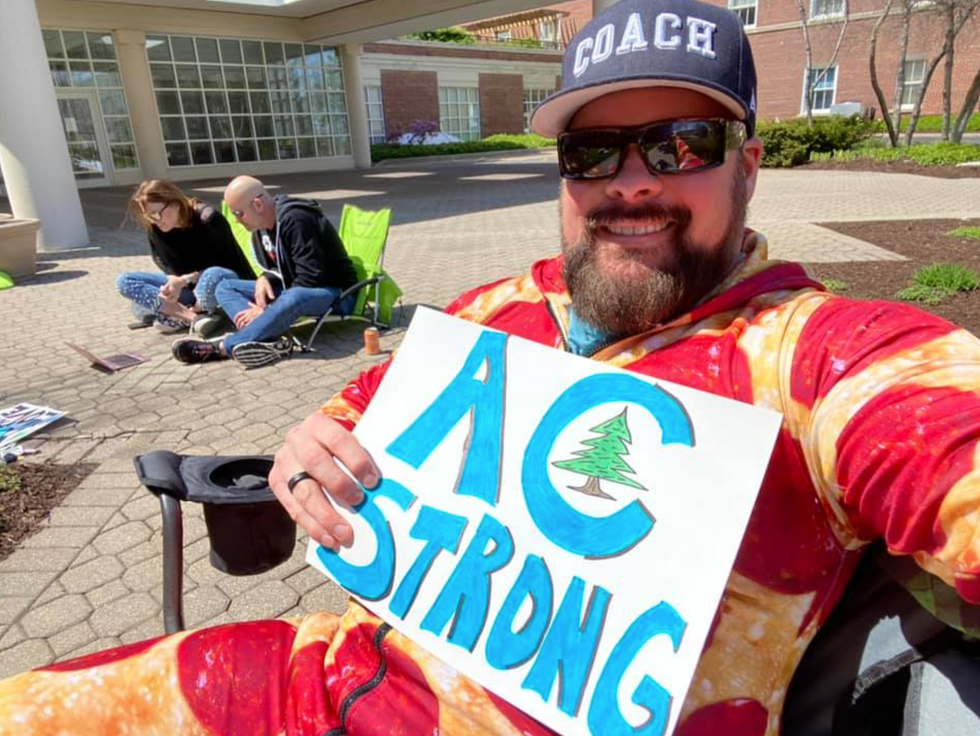 via: Facebook
The sidewalk that Moeller's window looks down onto has become a refuge for Conlin.
He can often be found sitting on his own outside Moller's window just to be close to her and his son.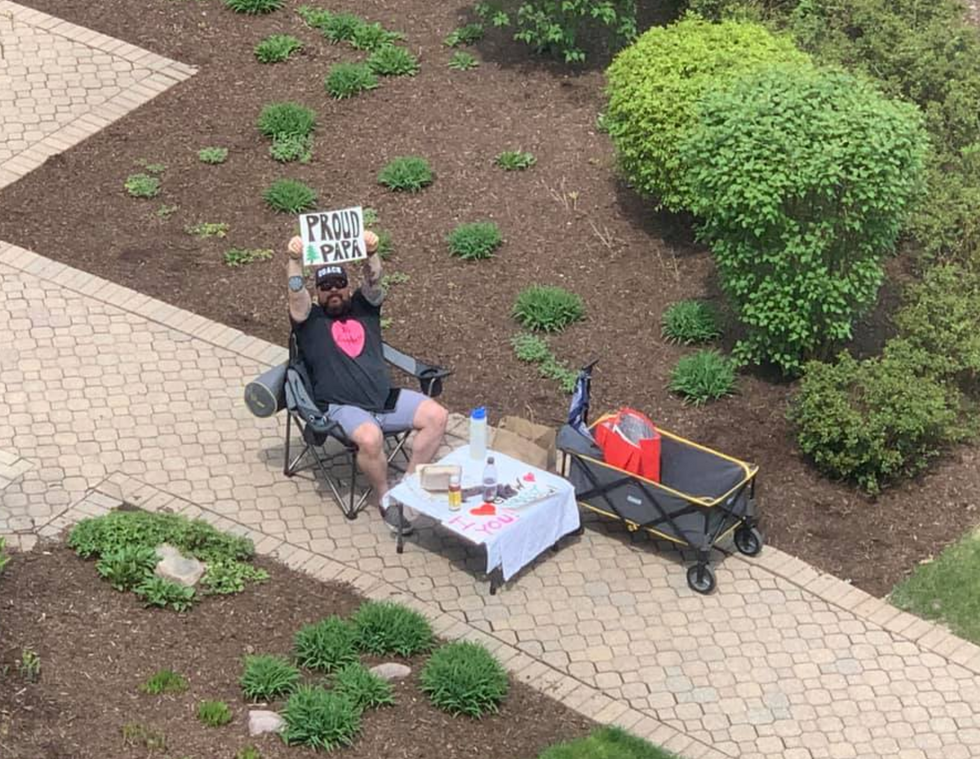 via: Facebook
"I remember the day before she went into the hospital and we were both just sobbing and I was thinking how could Shona possibly be going through this without me by her side," he said. "It was really sad and scary but we just focused on the baby and tried to make the best of the situation."
Moller sends Colin updates, daily.
"Shona has been really great with sending pictures and Forest gets monitored a few times a day and she calls me every time it happens so I'm able to hear his heartbeat," added Conlin, who holds signs outside the window that say things like "Proud Papa" and "Protect our Forest."
Luckily, Conlin will be allowed in the delivery room when his wife goes into labor.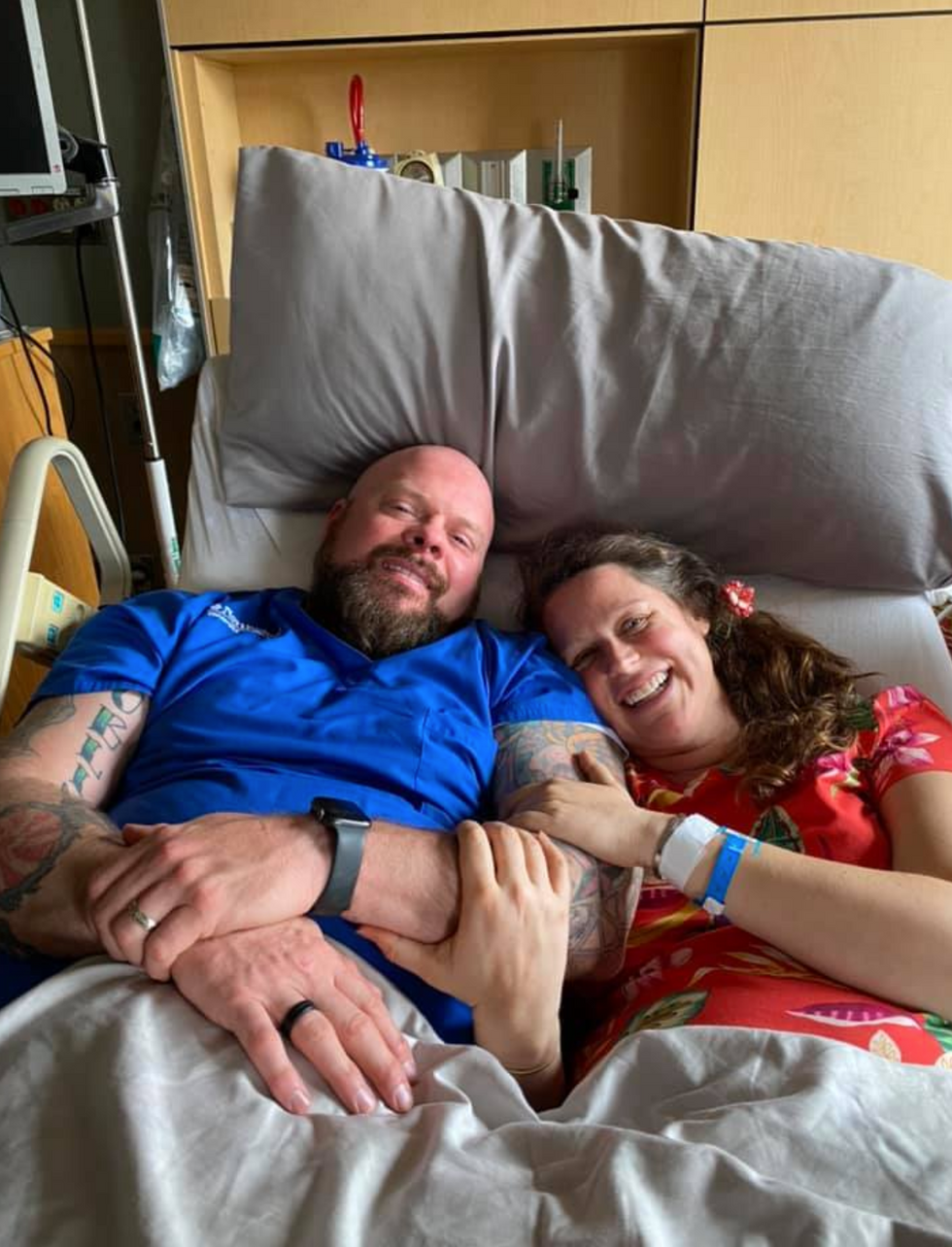 via: Facebook
And obviously he's already packed and ready to go when that time comes.
Until then, not even a hospital wall will come between the couple.
Colin started a GoFundMe to help cover the medical expenses of being admitted to hospital so early.
And since then, hundreds of people have been showing their support to the couple.
"He's just been a beacon of support," Moeller said of her husband. "He has such a big heart."
Once a week when she looks outside the window of her hospital room, she sees her husband, Robert Conlin.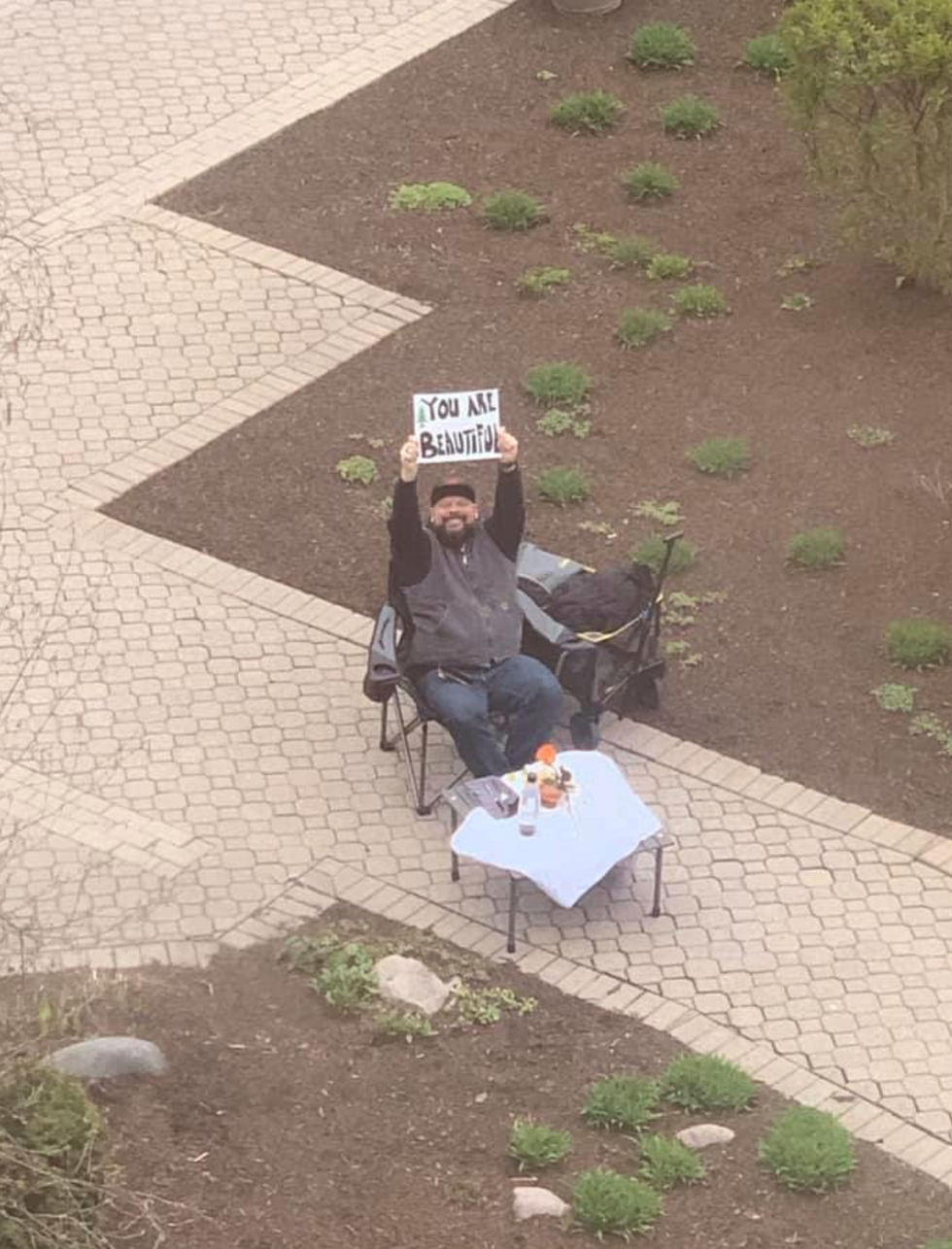 via: Facebook
Sitting on the sidewalk at a table decorated with flowers and candles. Never without a comforting sign.
Sadly, Colin can't visit her due to tight restrictions because of the pandemic.
But he wasn't going to let that stop him...
Colin started bringing date nights to Moeller at the hospital as a way to comfort her, in this strange time.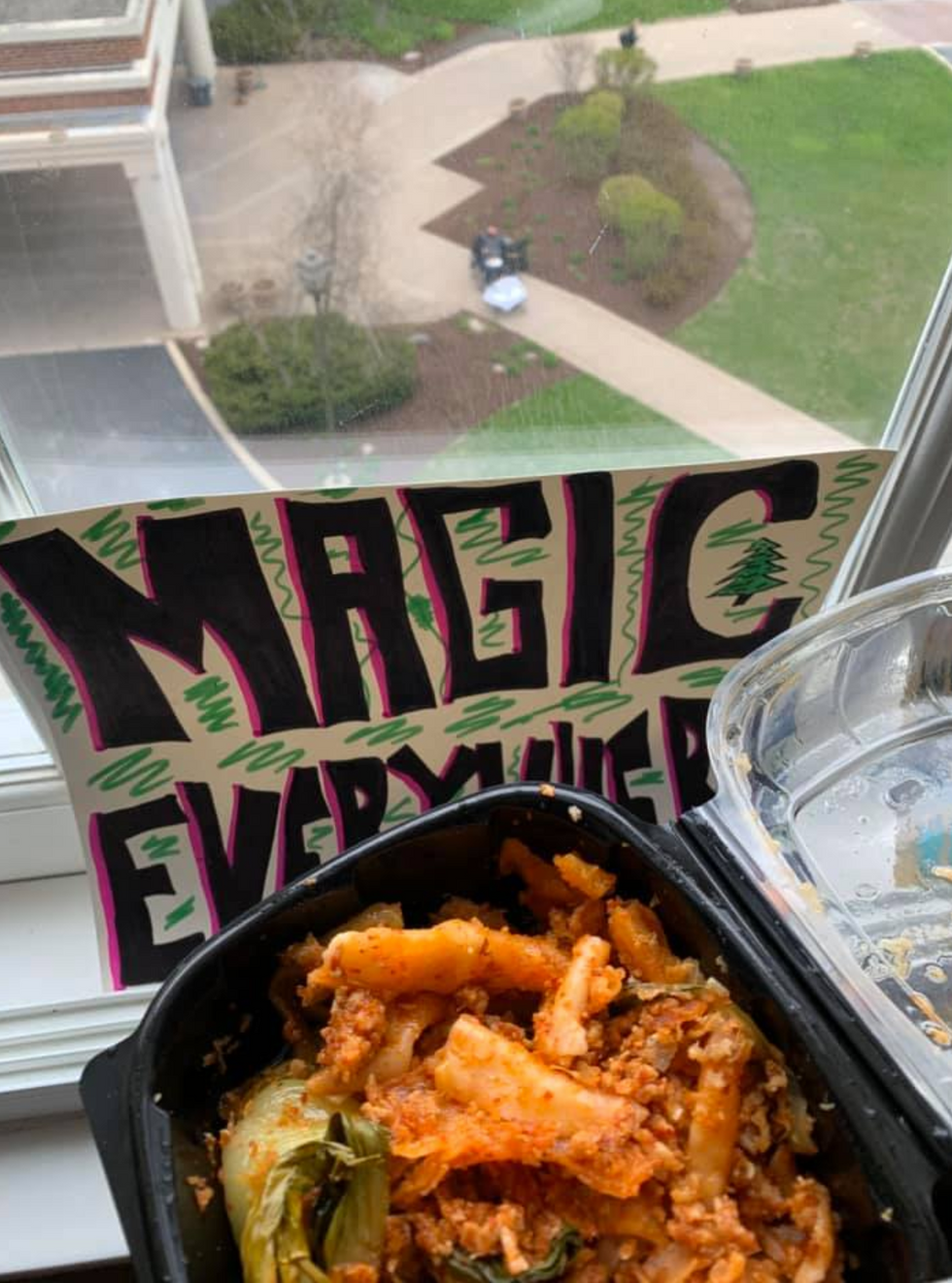 via: Facebook
He orders takeout from their favorite restaurant and has her food brought to her hospital room.
Allowing them to FaceTime with each other while they eat dinner.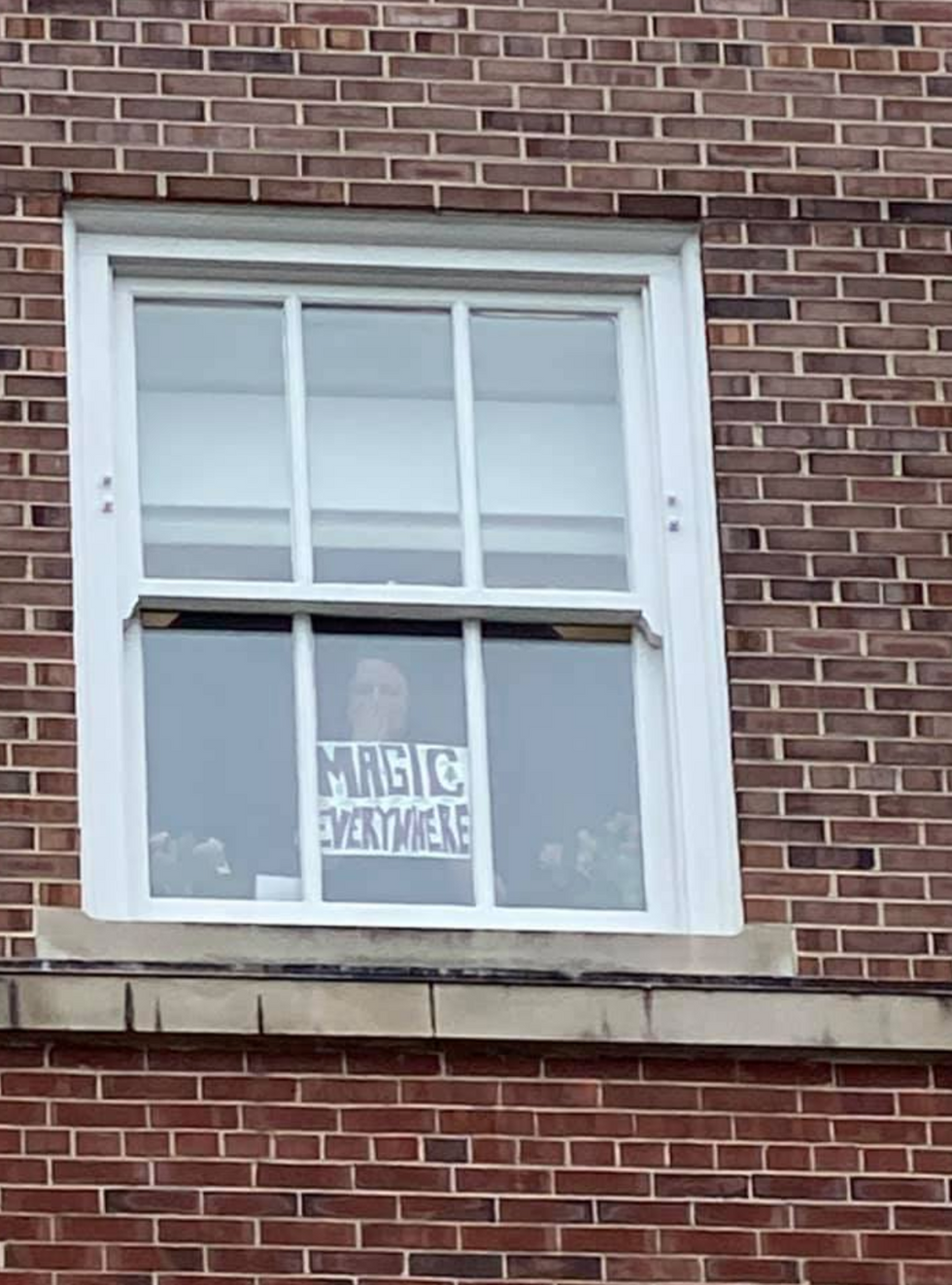 via: Facebook
"I think it's a little glimpse of some normalcy," Conlin said. "We ask each other on dates all the time still and the first time I came [to the hospital] as a date night, I asked her the same thing, 'Do you want to go on a dinner date with me?'"
But she wasn't expecting him to go all out...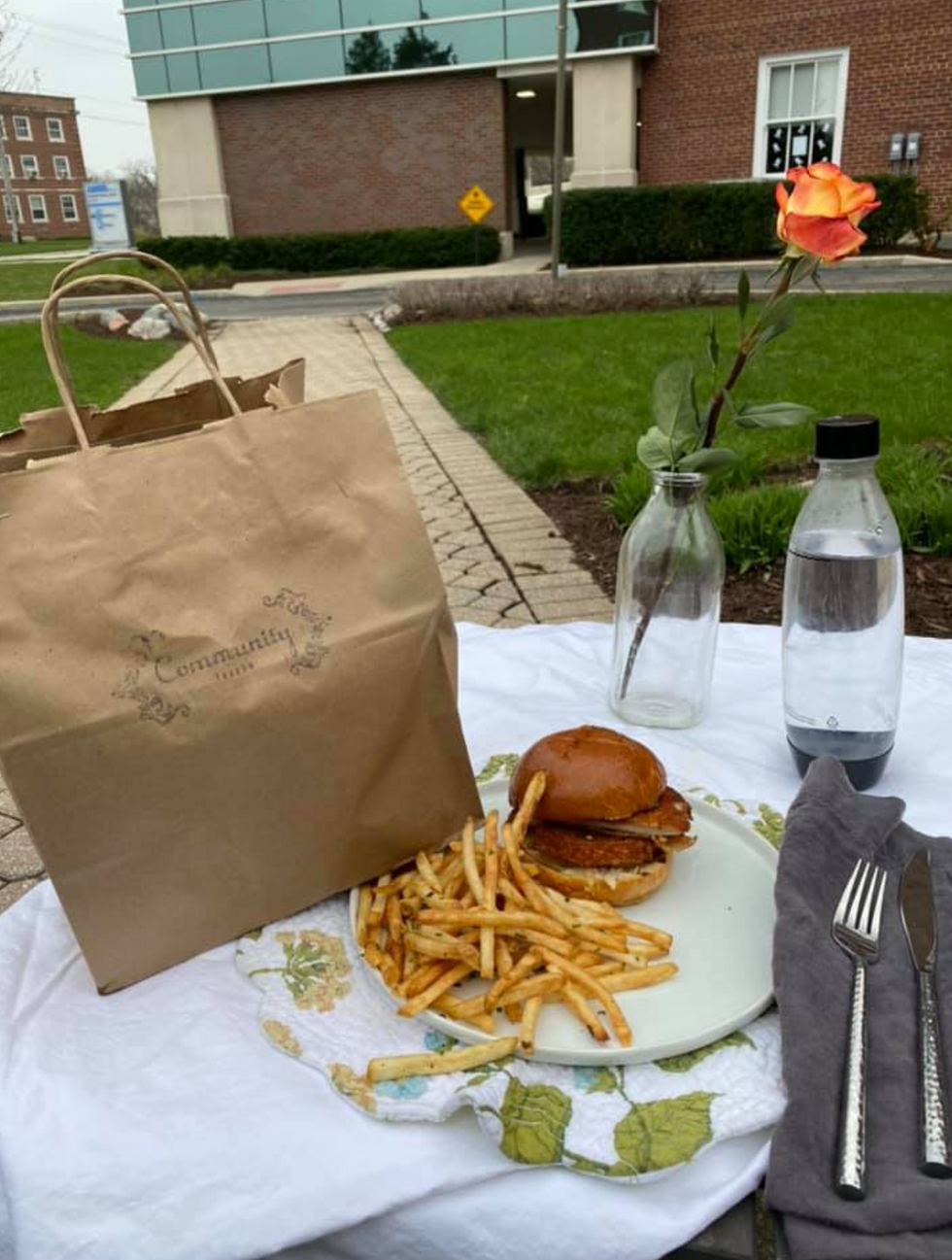 via: Facebook
"She thought we were just going to do it over FaceTime so when I showed up, she was really surprised," he said.
The forty-one-year-old mom-to-be "lost her breath" the first time she went to the window and saw what Colin had done.
"In this time where I'm by myself, every gesture feels so monumental and lovely and sweet," she said. "It felt like he had traveled the world to come see me because it meant so much." As it stands today, the couple only has 37 days to go before Forest comes into the world! Keep scrolling for more heartwarming news...