The Vampire Diaries is a binge-worthy show about some young vampires who go to school, fall in love, fight wolves and witches, burn their enemies, the usual. It's safe to say this show stole the hearts of teens everywhere and now 8 seasons later, the show came to a graceful end which left fans craving their next vampire-induced fix.
Well, I bring you good news, as Netflix just announced the details behind their new vampire show that stars our favorite bad boy vamp, Ian Somerhalder.
You're going to want to stick around to see these all-new photos from the show.
Ian Somerhalder is no stranger to the spotlight.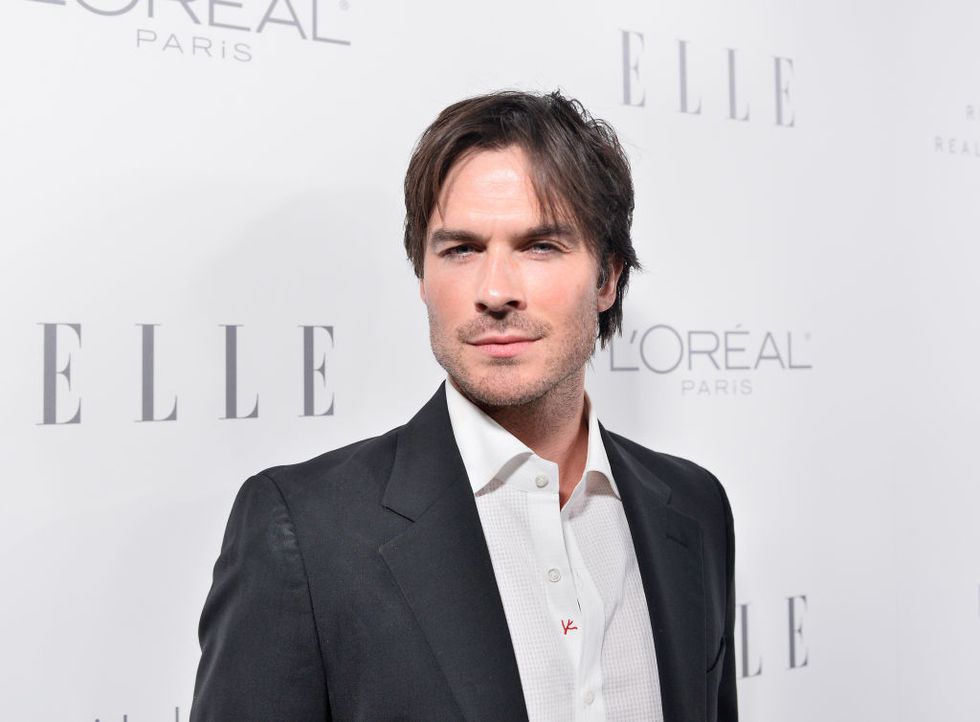 via: Getty Images
His devilish good looks and charm propelled him to the top of the industry, and before he knew it, teen girls and boys alike were swooning all over him.
And after playing bad boy Damon Salvadore on The Vampire Diaraies, the world was sold.
Damon, and his slightly psychotic tendencies, have a special place in all of our hearts. I mean, is it acceptable to burn vampires at the stake? No, but for Damon, I'll let it slide.
And after seeing his softer side, we fell even deeper.
multiple occasions.
Remember when Ian Somerhalder gave some advice to his bad-boy character?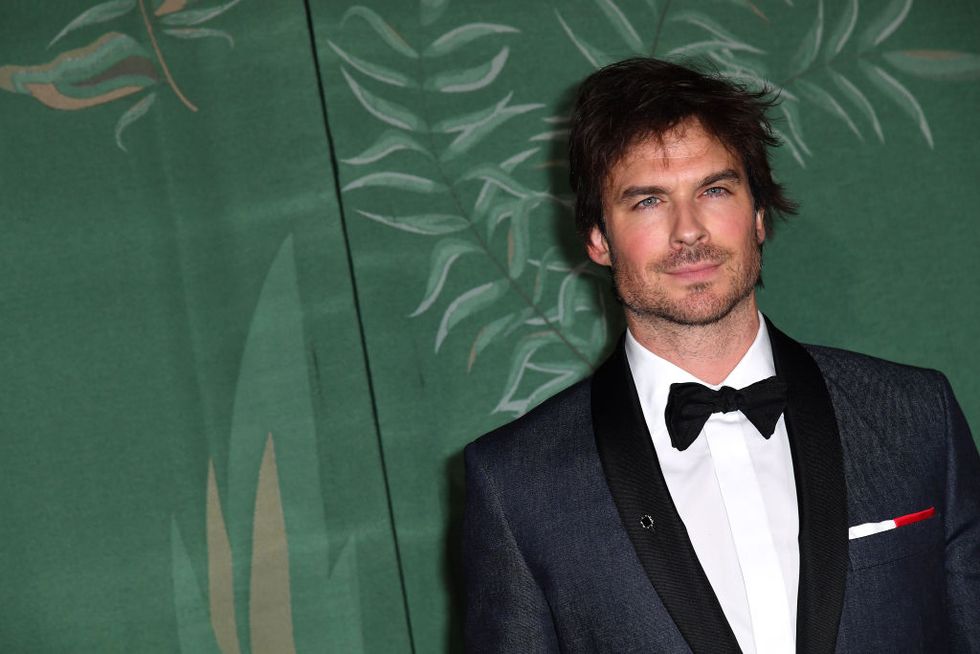 via: Getty Images
He told E! News that he hopes Damon would learn from his mistakes, though he didn't seem too optimistic about it. "You know the old idea of fool me once, shame on you, fool me twice shame on you? Damon never really got that. I don't think he ever really got the whole, 'Ow, fire hot, Ow fire hot' thing."
I mean, you have to admit, Damon was a little too impulsive.
"Impulsive" is the nicest way of phrasing things. He continuously went off the rails, spilling so much innocent blood in his path, and he didn't even seem to care. Yikes.
Even though Ian is nothing like Damon, he still appreciates his character.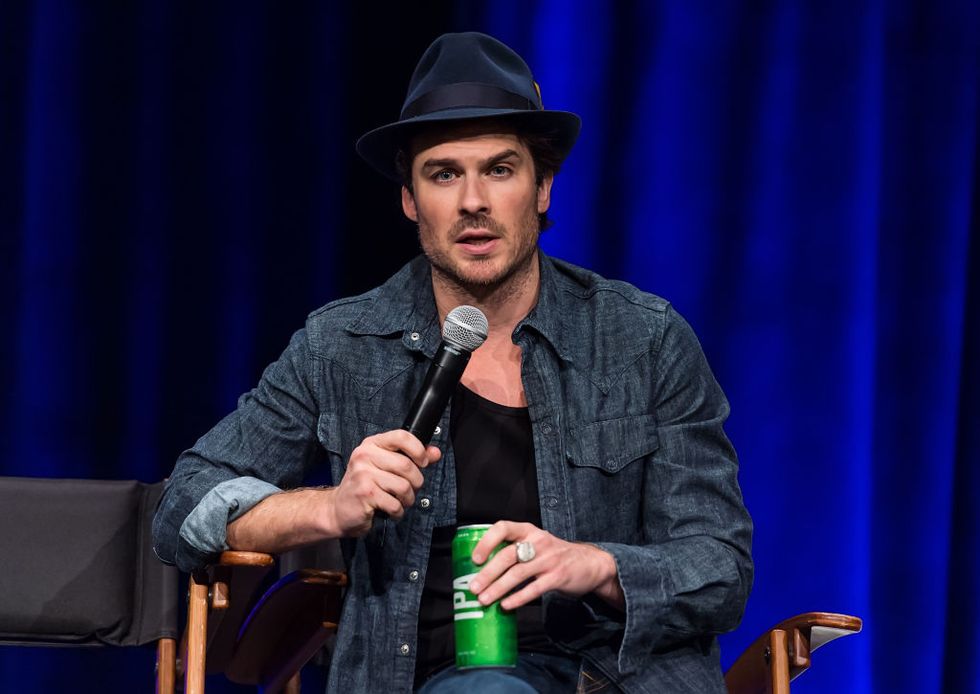 via: Getty Images
"I love this guy, and he was amazing to play for 8 years." We loved him too... Minus the crazy, he was still very cute.
And as Somerhalder ventures out into new horizons, one thing remains constant.
His connection to vampires. Even though The Vampire Diaries ended in 2017, it seems as if he couldn't let go of his roots.
It was recently announced that he would be starring in Netflix's new show, V Wars.
He just can't seem to get away from it.
Sorry to break it to you... He'll be playing a vampire curer instead.
The storyline is based on a comic.
V Wars focuses on this doctor trying to find an antidote for the disease that is taking over. It has gotten so bad that it has already turned his best friend into a blood-sucking fiend.
His best friend refuses his help...
Netflix announced that it will premiere at the end of this year.
V Wards is set to premiere on December 5th.
Ian commented on the news saying he hopes his fans will enjoy this new TV series.
and directed one of the episodes in the first season.
And he's not giving too many other details away...
And I've got some exciting news for true Vampire Diaries fans.
V Wars already has fans excited...
The roles are well-suited, aren't they?
We're very excited too!
@JustJared Fantastic I can't wait💜💜💜

— mօɾղiղցsԵαɾ (@mօɾղiղցsԵαɾ)1574193839.0
V-Wars
has become the talk of the town!
Heres a look at the trailer:
Are you excited because we are!
If you're looking for some vampire-related content, then keep scrolling...