Ever thought to yourself, "Pancakes are great, but I really wish I could eat them like a pizza!" Well, IHOP has got your back for one weekend only! Because, this Friday through Sunday, IHOP is selling giant pizza-style pancakes. We may not have asked for them, but they look pretty amazing.
Check out this offer from IHOP and see if a big ol' pancake pizza is what you need to get the weekend from good to great. IHOP's offer isn't going to stick around for long. So grab a giant pancake now, or forever hold your peace!
Raise your hand if you love pancakes.
We feel ya there. That's why IHOP's limited-time special is really making a stir: pizza-sized pancakes in three different flavors.
Sign us the heck up!
Been craving pancakes? Or a good breakfast pizza? That might not be a thing, but you know what? It is now!
Check it out: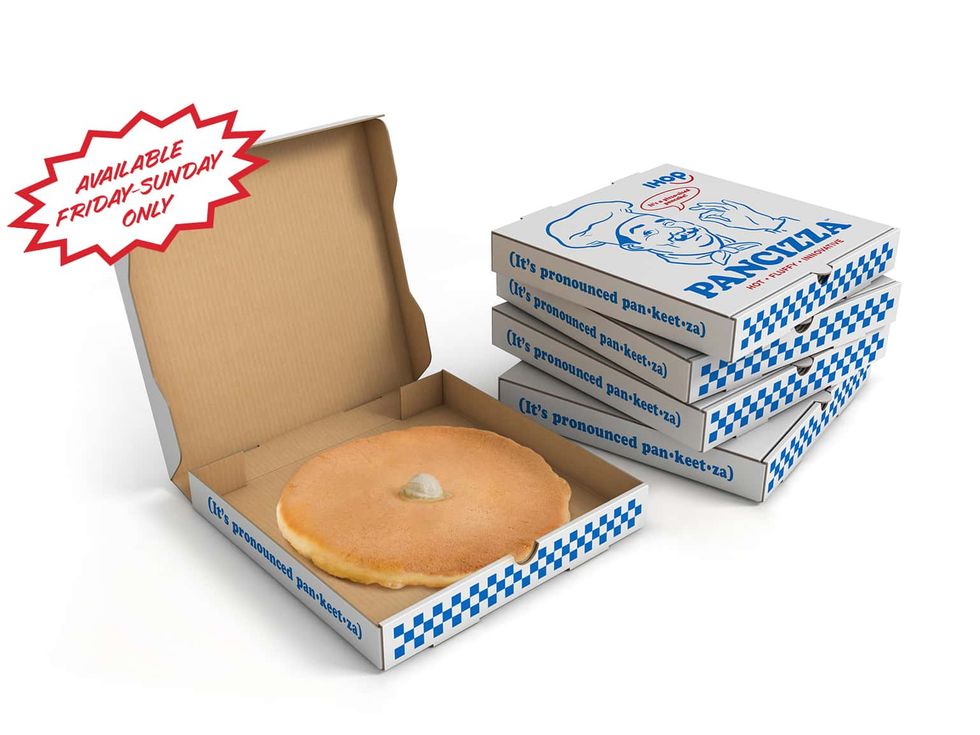 via: IHOP
IHOP is selling the "pancizza" for one weekend only, in honor of National Pizza Day on February 9th.
It comes in three flavors.
You've got your classic plain buttermilk pancake, for those who wanna stick with what they know. Then, there's also a bacon and cheddar, and a cupcake pancizza!
Is your mouth watering yet?
This #NationalPizzaDay there's a new circle in a box. It's #PANCIZZA! The pizza-sized pancake. Order yours Friday-S… https://t.co/0dHb15rgFi

— IHOP (@IHOP)1549546200.0
Because you'll have a jump through a couple of hoops to get your pancizza. Not only is it a one-weekend thing it's also only available for pickup or delivery through the DoorDash app or IHOP 'N GO pickup.
So plan accordingly!
You've got February 8-10 to grab a pancizza. But hey, you're used to pizza being delivered to your door, right? It's just like that!
The offer is also limited to cities.
Congratulations: if you're in New York City, Dallas, Los Angeles, or Chicago, then you can order a pancizza. It's in those four cities only!
Here's some sweet offers, though:
If you're a first-time DoorDash user (a giant pancake pizza is worth downloading it, tbh), you can use the code "PANCIZZA" to get free delivery. Plus, if you're a regular on DoorDash, you can use the code "IHOPDELIVERY" to get free delivery on an IHOP order of $10 or more.
NYC gets another option, too!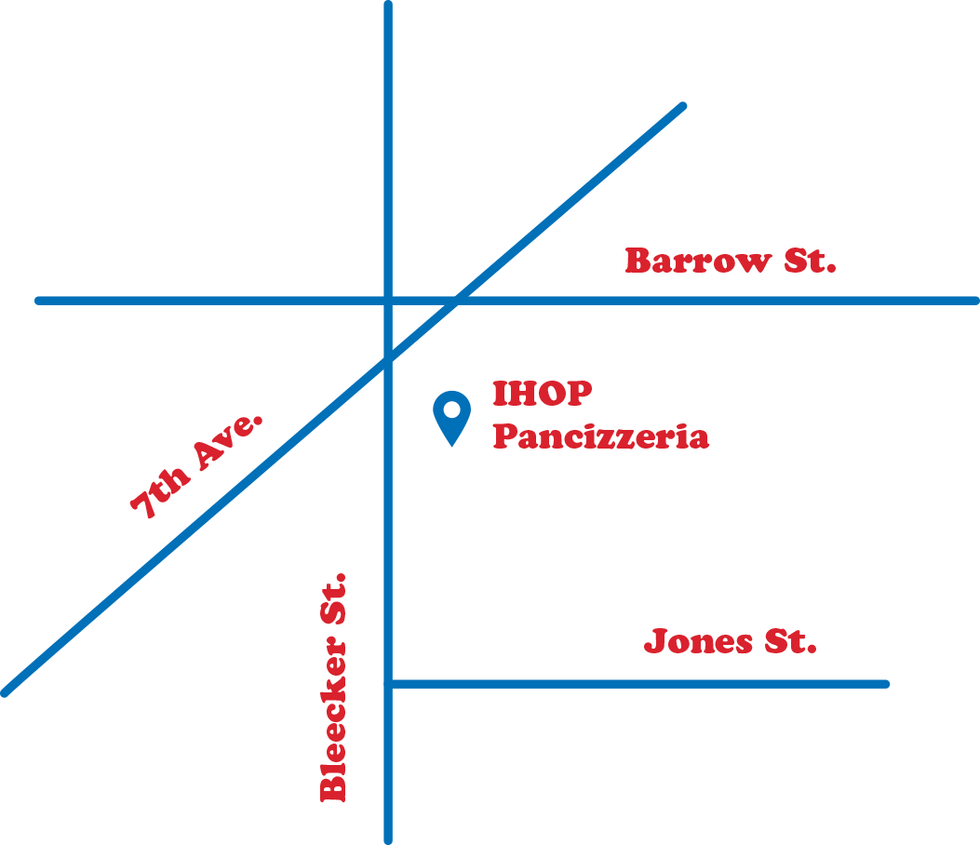 via: IHOP
If you're in the Big Apple, you can also swing by the IHOP Pancizzeria on Bleeker Street and grab a free slice of pancizza this Saturday, February 9th!
So, who's ready for National Pizza Day?!
We sure are! By the way, it's pronounced "pan-keet-za," according to IHOP. And they may be unexpected, but pancizzas are definitely catching peoples' eyes! So go and share the Pizza Day news with your friends, and get ready for one interesting breakfast!