It's been one year since the last record-breaking women's march and the resistance is showing now signs of stopping.
On January 20, 2018, people from every state in the union — and even in several countries around the world — came together to march once again.
It's been a heck of a year since the last march. While there's still plenty to resist, there are also so many victories to celebrate. Perhaps one of the most stunning victories of the past 12 months has been the #MeToo movement, as well as the Time's Up legal defense fund the movement inspired. Women who have been sexually harassed, abused, or otherwise exploited have repeatedly shown us all that there is a problem with the way women are treated in today's society and that it's time for a change.
Natalie Portman spoke up on the topic of female sexuality at the Los Angeles Women's March, revealing how she was treated as a 12-year-old growing up in the entertainment industry.
Thousands of people showed up for the Women's March in Los Angeles, California.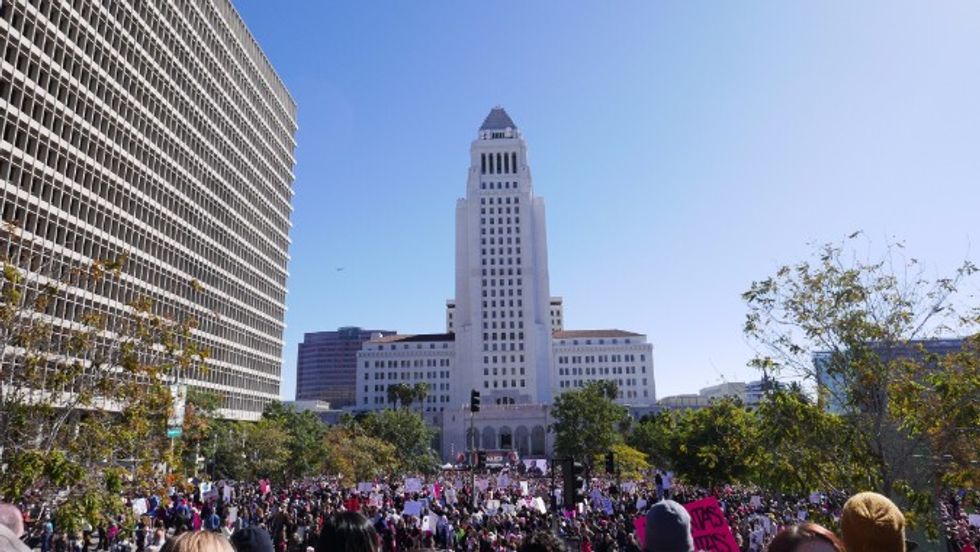 As the epicenter of the entertainment industry, Los Angeles has been the city most affected by the shocks and aftershocks of increasing number of women and men coming forward with their experiences of sexual harassment, abuse, and assault.
At one point during the march in Los Angeles, Natalie Portman spoke to a gathered crowd of people about the topic of sexuality.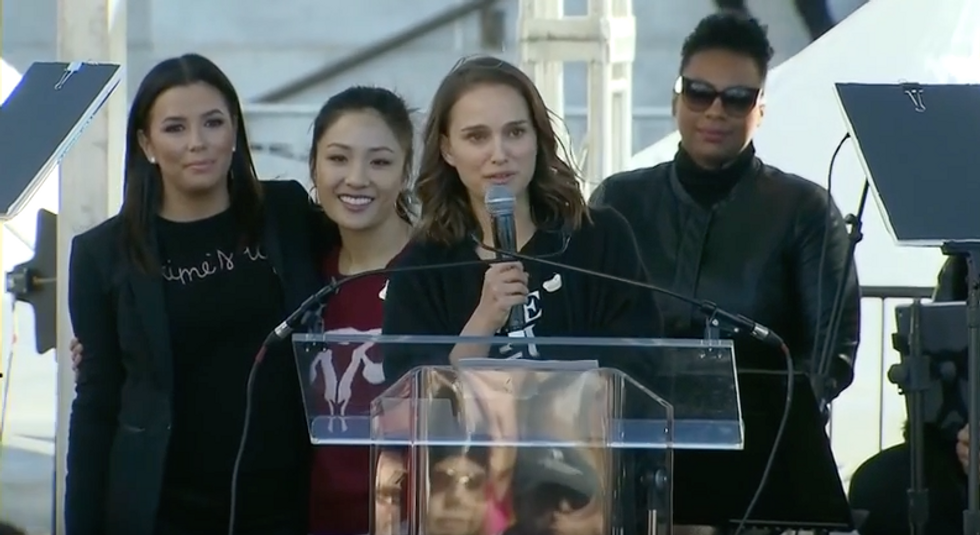 via: YouTube
She said that as the #MeToo and Time's Up movements have continued to gain steam, she's heard a number of people (most of them men) complain that the current cultural shift has resulted in Puritanical limitations being put upon them. Men think they "can't behave or speak sexually to dainty, delicate, fragile women," Portman explained. Portman had a message for people who feel this way. "The
current
system is Puritanical," she said. "Maybe 
men
can say and do whatever they want, but women cannot. The current system inhibits women from expressing our desires, wants and needs, from seeking our pleasure."
Portman than began telling her own story of she was treated by people — both in the industry and from those outside it — when she was only 12 years old.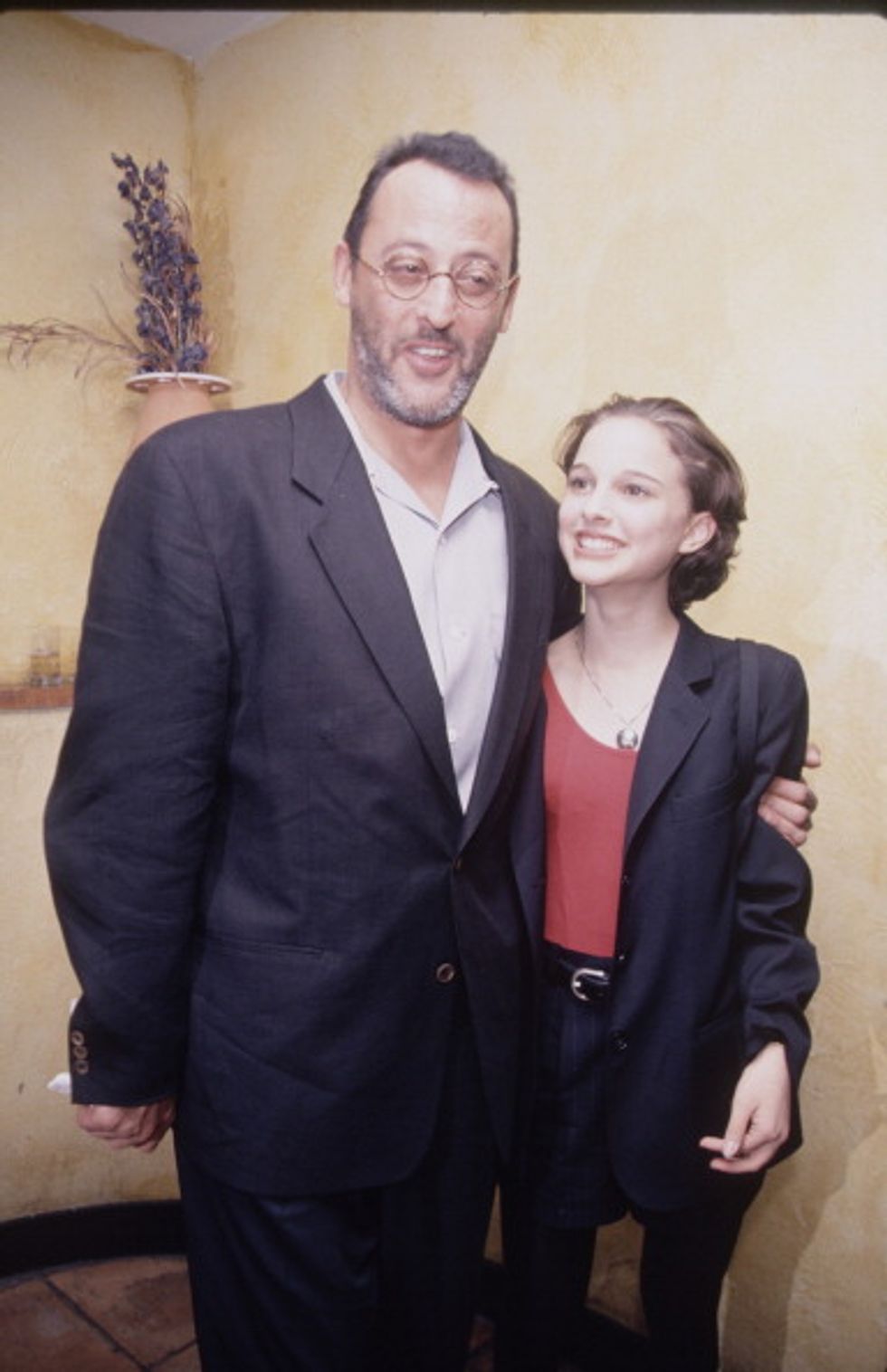 via: Getty
"I turned 12 on the set of my first film, The Professional, in which I played a young girl who befriends a hitman and hopes to avenge the murder of her family," Portman said. "The charter is simultaneously discovering and developing her womanhood, her voice, and her desire. At that moment in my life, I too was discovering my own womanhood, my own desire, and my own voice."
But after the film came out, Portman was shocked to see that her incredible debut performance was overshadowed by people who sexualized and objectified her.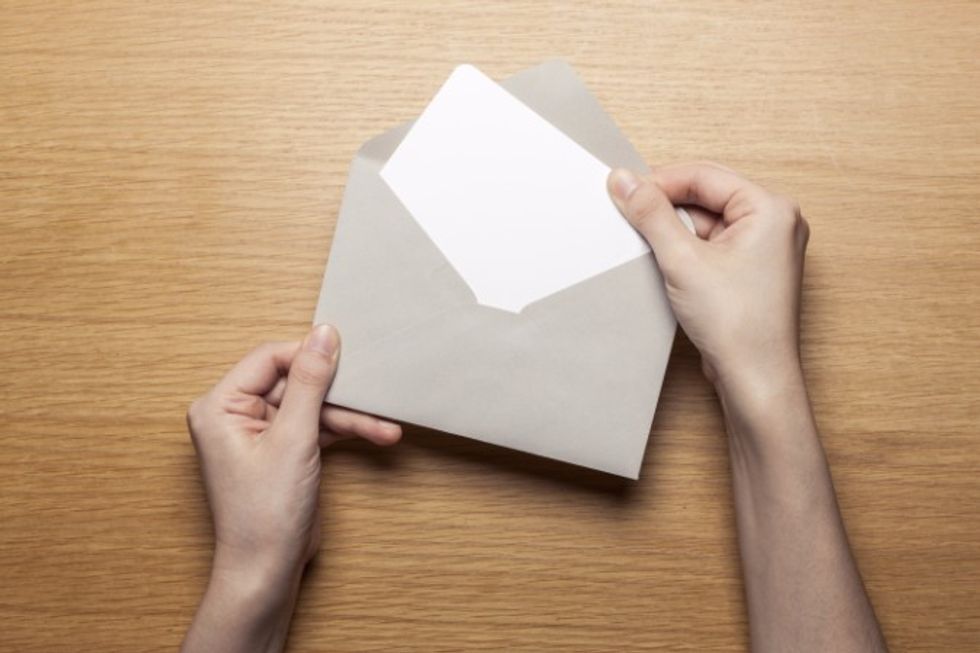 via: Shutterstock
"I was so excited at 13 when the film was released and my work and my art would have a human response," she said. "I excitedly opened my first fan mail to read a rape fantasy that a man had written me. A countdown was started on my local radio show to my 18th birthday, euphemistically the date that I would be legal to sleep with. Movie reviewers talked about my budding breasts in reviews."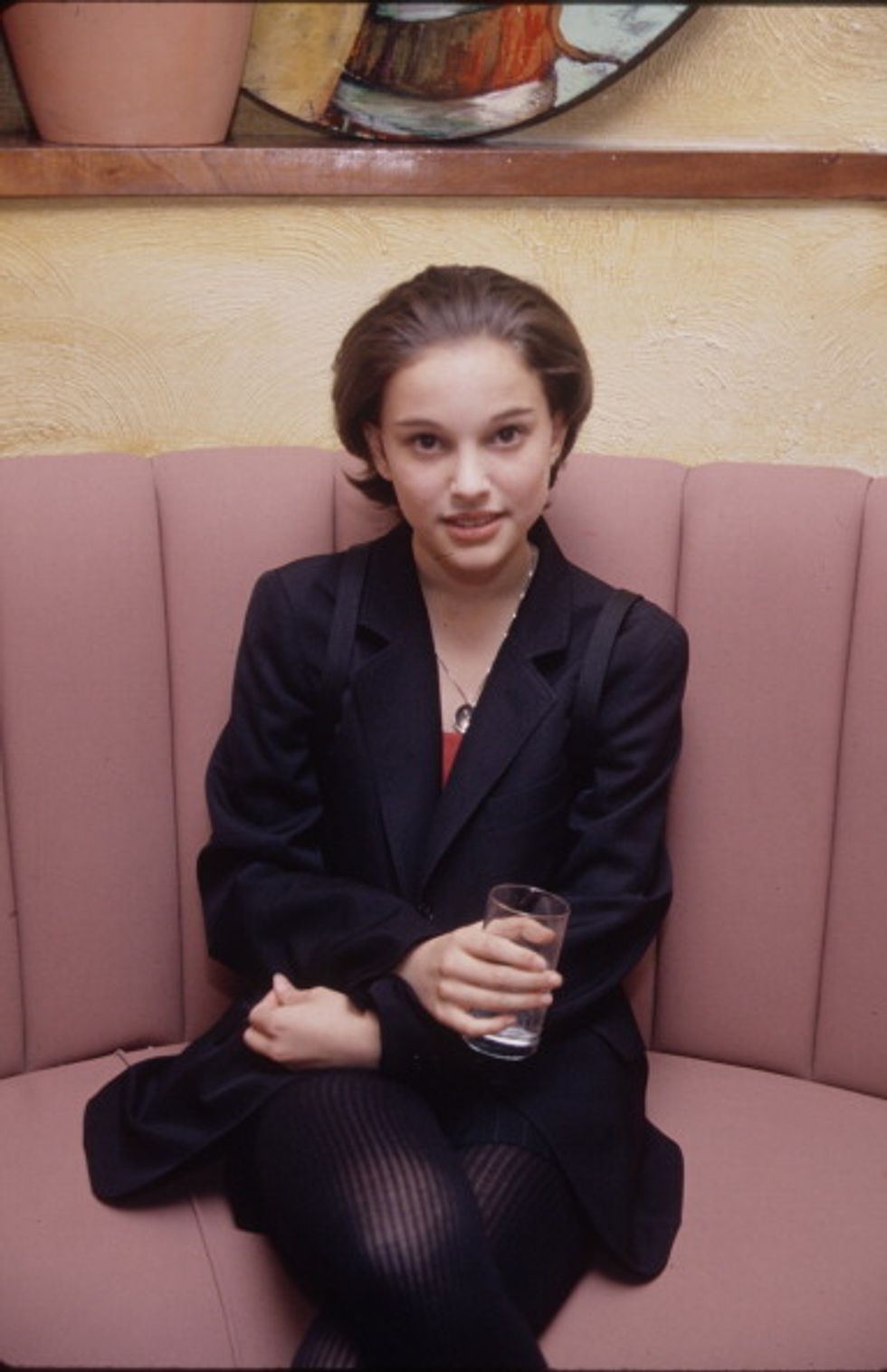 via: Getty
 "I understood very quickly even as a 13 year old that if I were to express myself sexually, then I would feel unsafe and that men would feel entitled to discuss and objectify my body to my great discomfort."
As a result of the way she was treated as a young girl, Portman felt that she needed to police her own appearance in order to be respected. She made some changes...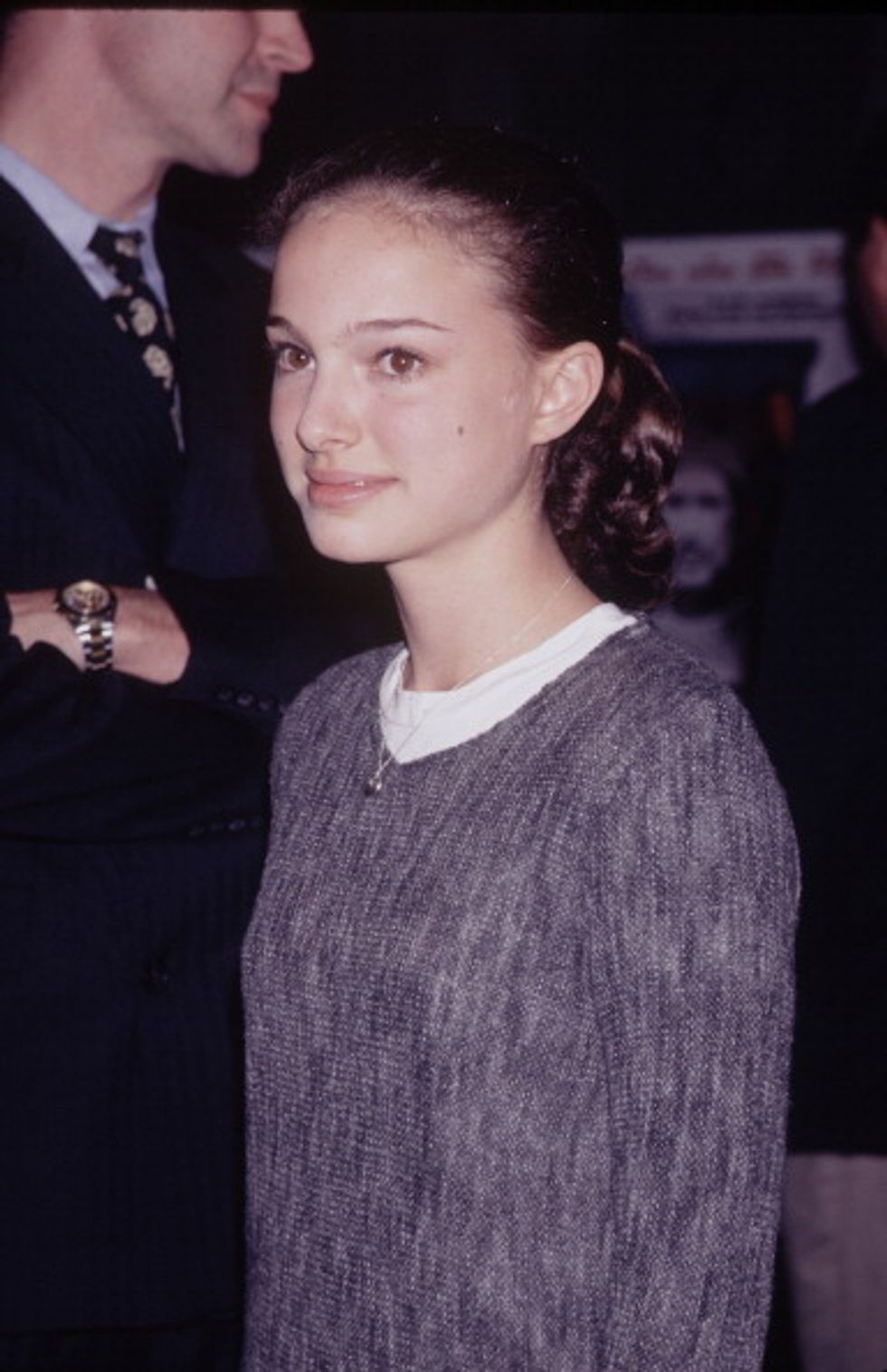 via: Getty
"I quickly adjusted my behavior, Portman said. "I rejected any role that even had a kissing scene and talked about the choice deliberately in interviews. I emphasized how bookish I was and how serious I was, and I cultivated an elegant way of dressing. I built a reputation for basically being prudish, conservative, nerdy, serious, in an attempt to feel that my body was safe and that my voice would be listened to."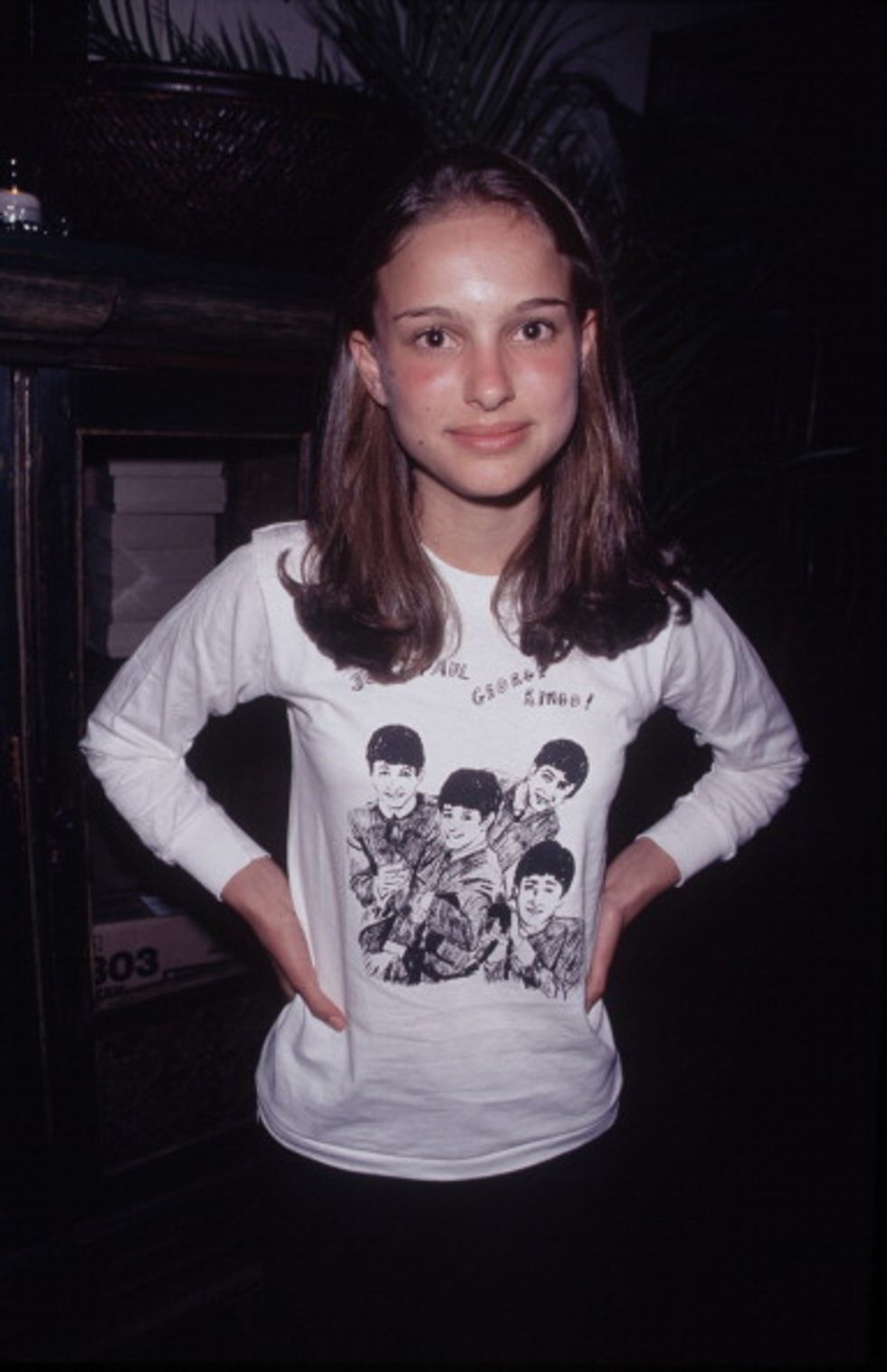 via: Getty
"At 13 years old, the message from our culture was clear to me. I felt the need to cover my body and to inhibit my expression and my work in order to send my own message to the world: That I'm someone worthy of safety and respect. The response to my expression — from small comments about my body to more threatening deliberate statements — served to control my behavior through an environment of sexual terrorism."
Portman then went on to share her vision of what the world could (and should) become as we continue to make progress.
YES SO MUCH YES #WomensMarch2018 https://t.co/w3tF6tsHPq

— jess (@jess)1516477353.0
"A world in which I could wear whatever I want, say whatever I want, and express my desire however I want, without fearing for my physical safety or reputation — that would be the world in which female desire and sexuality could have its greatest expression and fulfillment," Portman said as the crowd cheered. "That world we want to build is the opposite of Puritanical."
Portman urged women everywhere to speak up and declare exactly what they want, rather than continuing to be oppressed by the people who insist on objectifying and sexualizing them whenever they express themselves.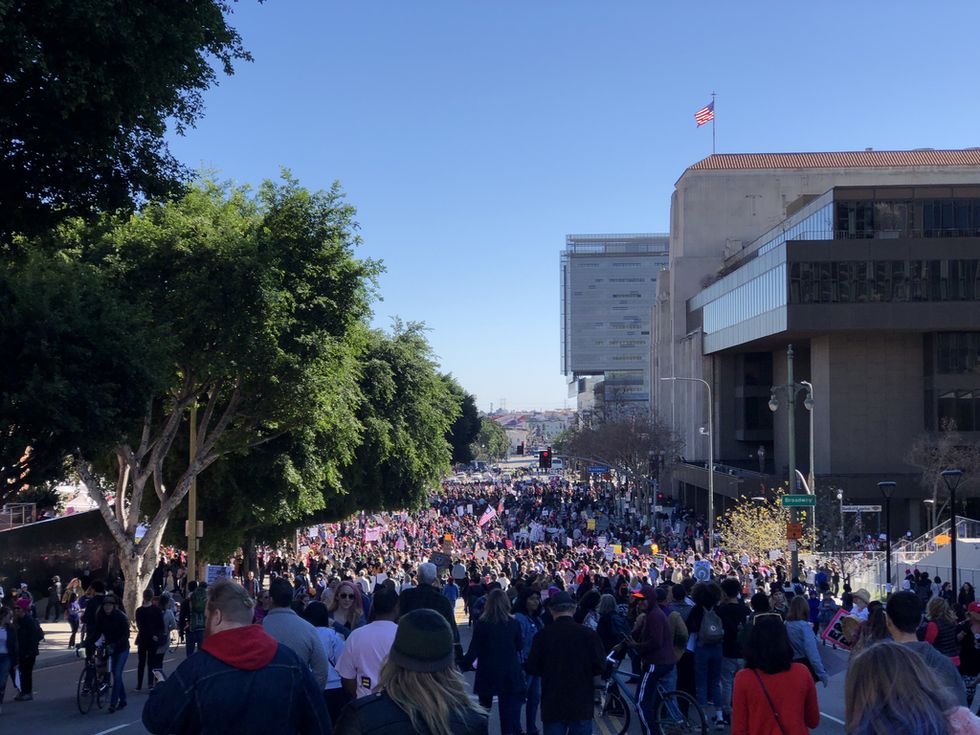 "Let's declare loud and clear: This is what I want. This is what I need. This is what I desire. This is how you can help me achieve pleasure."
You can see Portman's full speech here:
As we continue to resist, and march, and share our own experiences with the people who are listening, let's not lose sight of the world we're trying to create; a world in which everyone can express exactly how they're feeling and be empowered rather than shamed. Happy resisting, everybody!