Mother Nature truly is a beautiful thing and thanks to modern-day technology, we have an incredible insight into this amazing world.
A photographer in India recently captured a picture of a tigress walking through a forest with her cubs, and it is absolutely breathtaking.
Keep scrolling to find out more...
The animal kingdom is the home to many majestic creatures...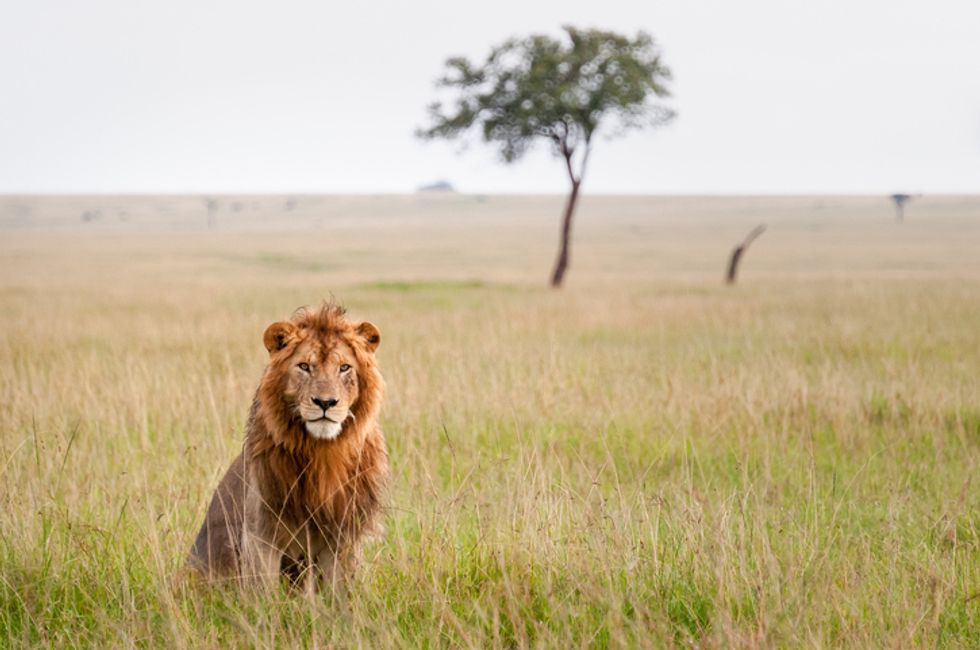 via: Getty Images
And it has to be said that the most majestic of them all has to be
the big cat.
There are many species of big cats all around the world...
But there is one in particular that stands out as one of the most beautiful animals out there.
And that is the Bengal Tiger.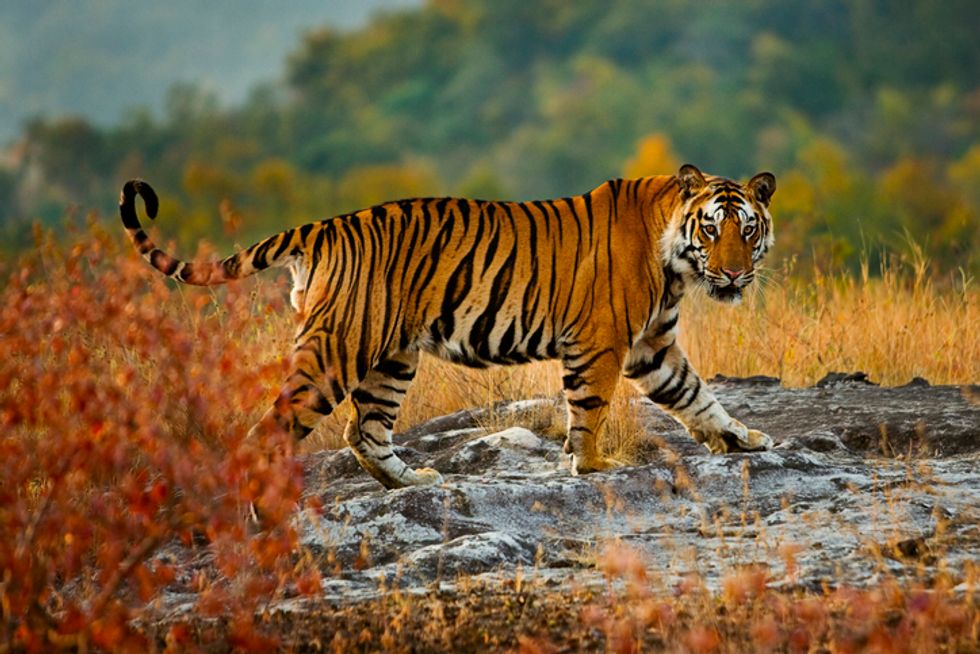 This beautiful cat is native to the Indian subcontinent, and it is one of the biggest wild cats that are alive today.
They are recognized for their stunning fur...
But it is a sad reality that their fur is the thing that makes them such a big target to poachers.
Poaching is one of the most immediate threats to these big cats...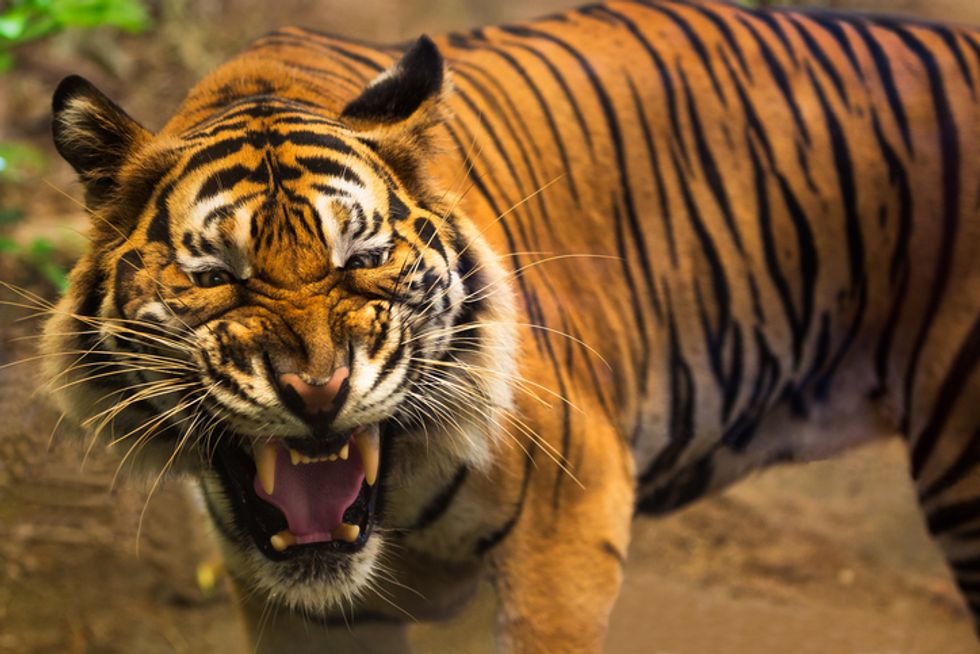 via: Getty Images
Tigers are illegally killed or poached because their pelts (fur) are valuable on the black market. Poaching is directed by increasingly sophisticated and well-armed criminal gangs and is estimated to be worth around $20 billion per year.
Over the last decade...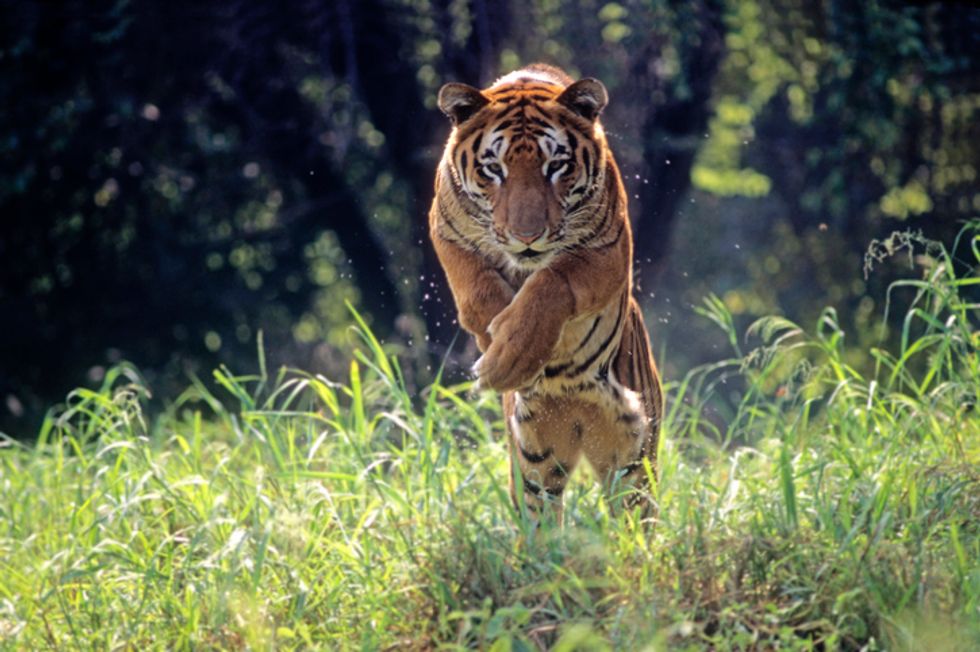 via: Getty Images
1,000 tigers have been killed purely for their fur - that's around
twenty percent of all tigers.
A
heartbreaking statistic
that truly impacted the overall population of the big cat.
However, there is a glimmer of hope...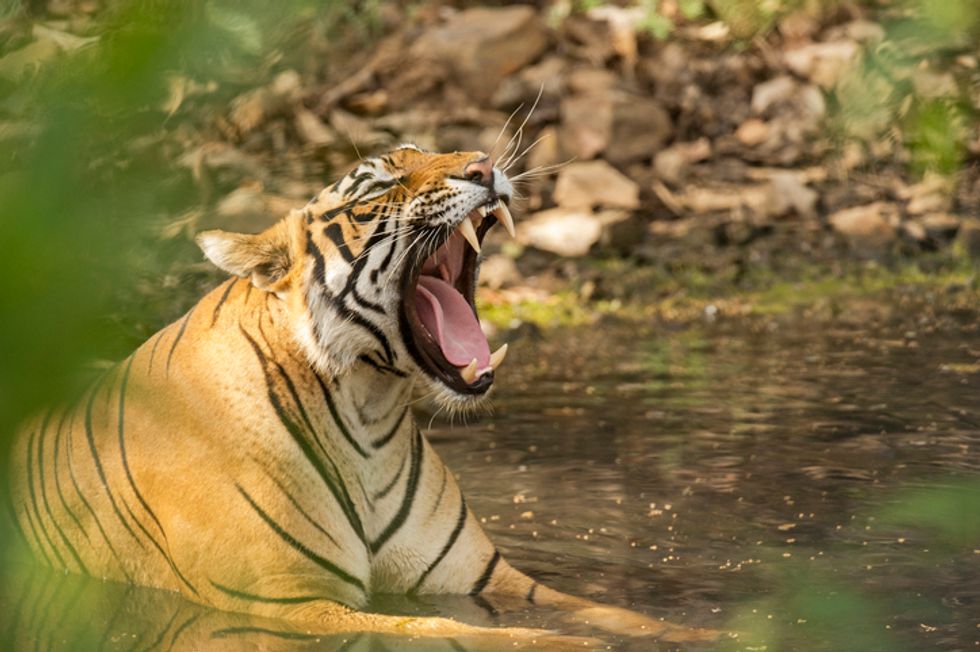 via: Getty Images
According to the
BBC
, the tiger population in India has been consistently growing in recent years, with the figure rising nearly a third from 2,226 to 2,967 from 2014 to 2019.
India was estimated to be the home of seventy percent of tigers...
In July last year, Indian Prime Minister Narendra Modi said his country is "now one of the biggest and most secure habitats of the tiger."
This is a huge conservation success for the country...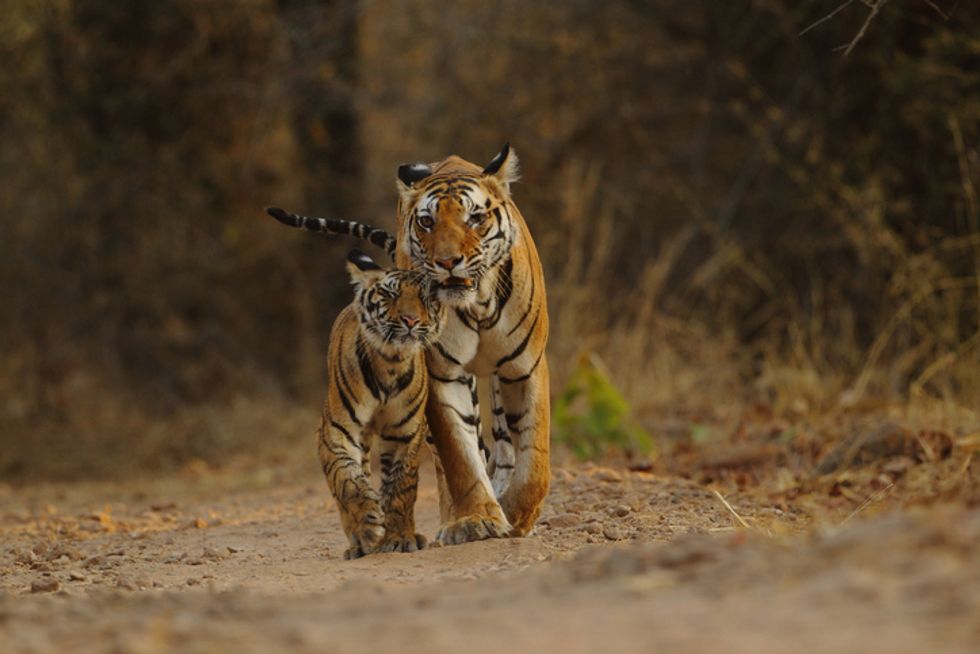 via: Getty Images
This is after 80,000 tigers were believed to be killed in India between 1875 and 1925 alone, as a result of bounty and sports hunting.
The country now has strict laws surrounding its native animals...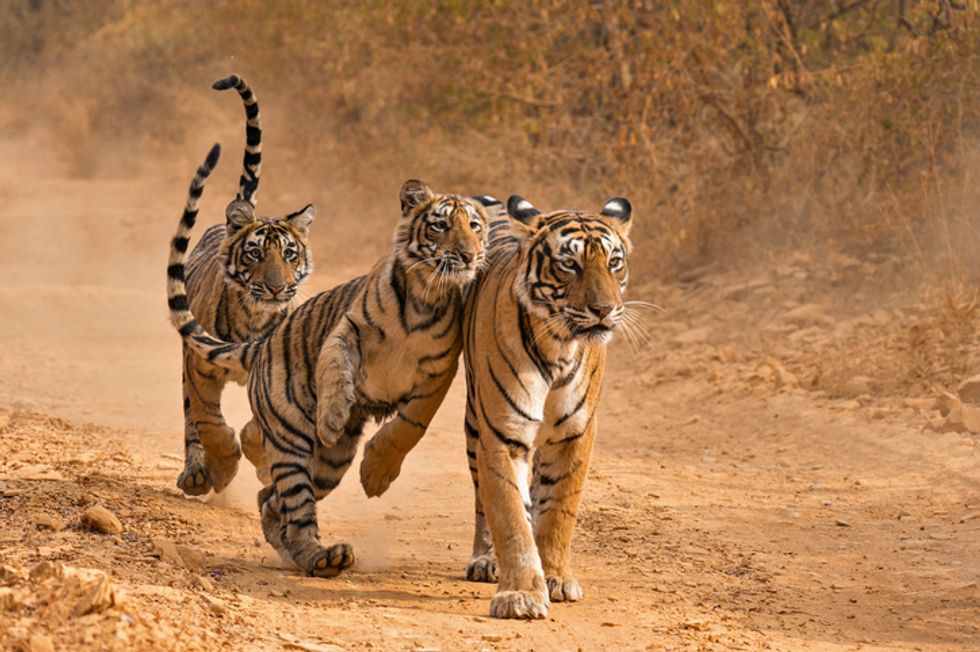 via: Getty Images
In 1972 a strict wildlife protection law was implemented, making it almost completely illegal to kill or capture wild animals, even if they're regarded as "problem animals."
It is super important that these animals are protected...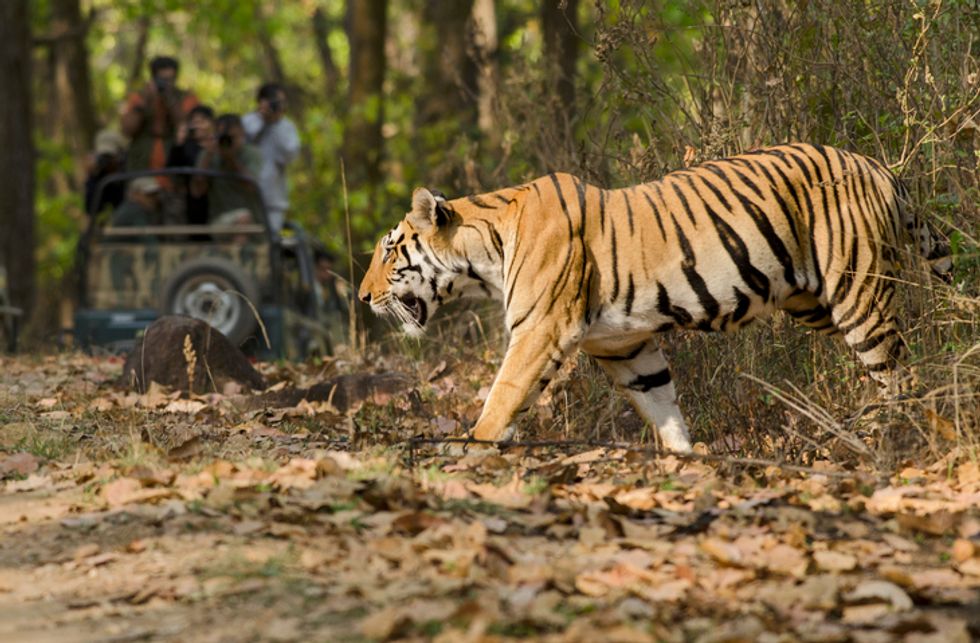 via: Getty Images
Indian officials also invested in more forest guards and improved protection reserves after pressure from conservationists all over the globe.
The fear of extinction is always there, however...
So spotting one of these beautiful animals in the wild is a true blessing.
One photographer from India spotted something magnificent recently...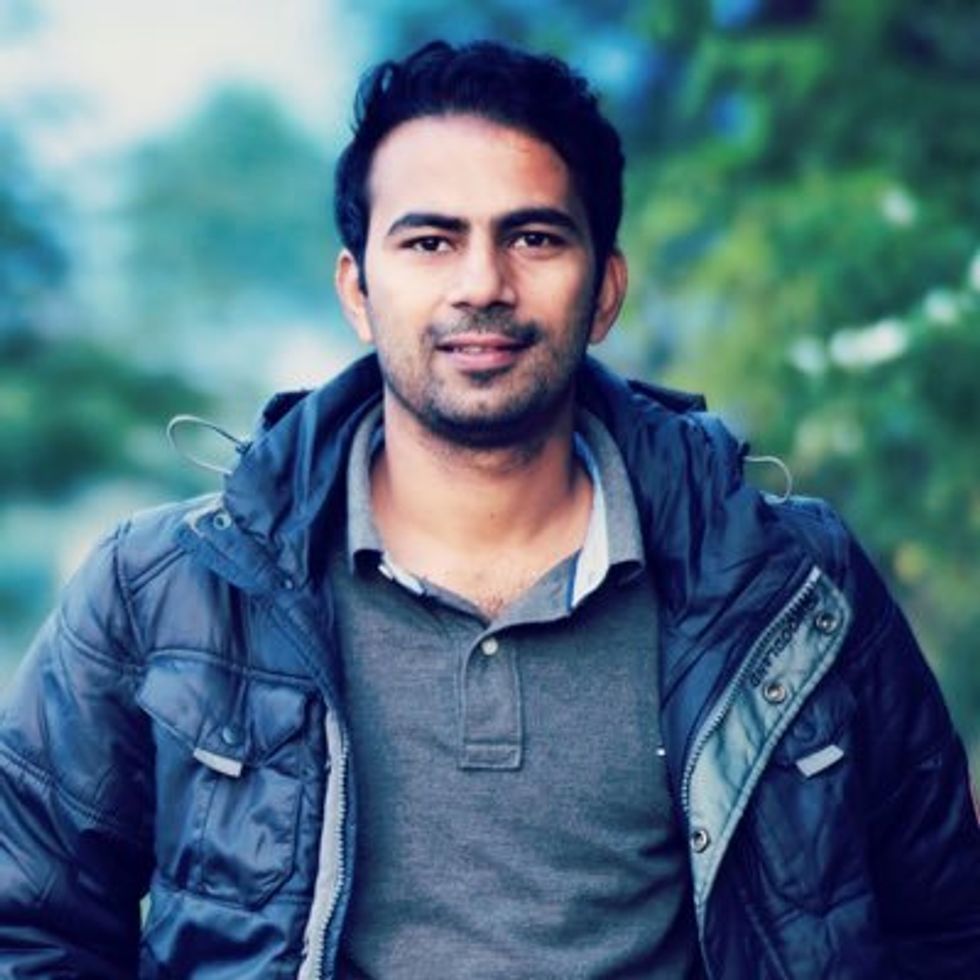 via: Twitter
Parveen Kaswan, who works for the Indian Forest Service, is a member of the International Union for Conservation of Nature and he was out recently in an Indian forest.
He spotted a tigress...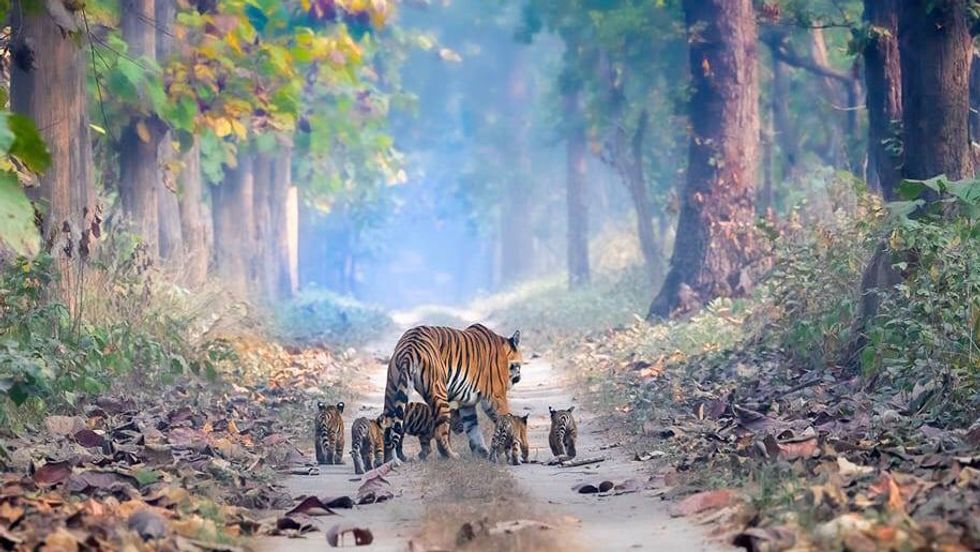 via: Twitter
Walking with her
5 cubs.
Tigers, on average, usually litter around 3 cubs so this is a very rare (but beautiful) sight.
Truly magical.
He captioned the image, "This is magical picture. Count the cubs with tigress. I know for a reason how few people will be elated after seeing this. Efforts are helping in making this species bounce back from verge of extinction. PC Siddharth Singh. Magical Terai."
We cannot let these beautiful animals become extinct...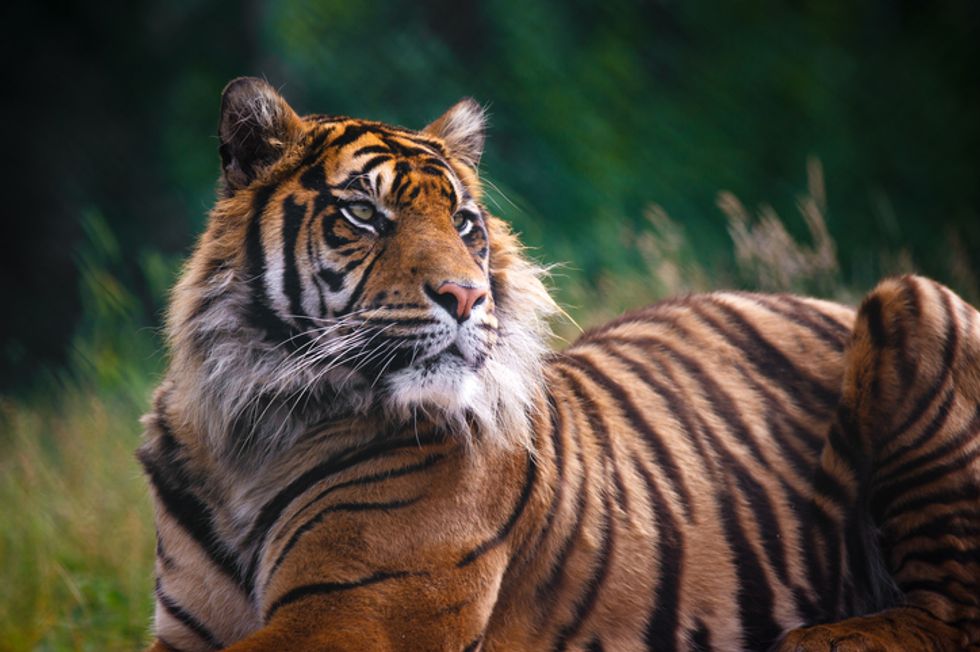 via: Getty Images
So let's hope that the number of Bengal tigers of India continues to flourish.