It's sort of a given that online influencers want attention. After all, attention, negative or otherwise, equals followers. Whether it's going to great lengths to get the perfect snapshot to boost their like count or offending an entire nation... anything goes really.
An influencer has recently come under fire for doing exactly that. During a trip to Bali, she posted a video of her washing her bum in Holy Water in a sacred temple and has since sparked outrage from the internet, who have some pretty strong opinions on the stunt.
In fact, the level of disrespect that Bali faces from tourists has even resulted in legal action.
What to know the full story? Keep reading.
We are living in generation Instagram.
People seem to be more hooked on their phones than ever - taking pictures of anything and everything and eagerly posting them to the app.
And with the rise of Instagram comes the rise of the influencer.
They share everything with their followers.
Influencers also take us on vacation with them.
One destination that proves very popular among influencers is Bali.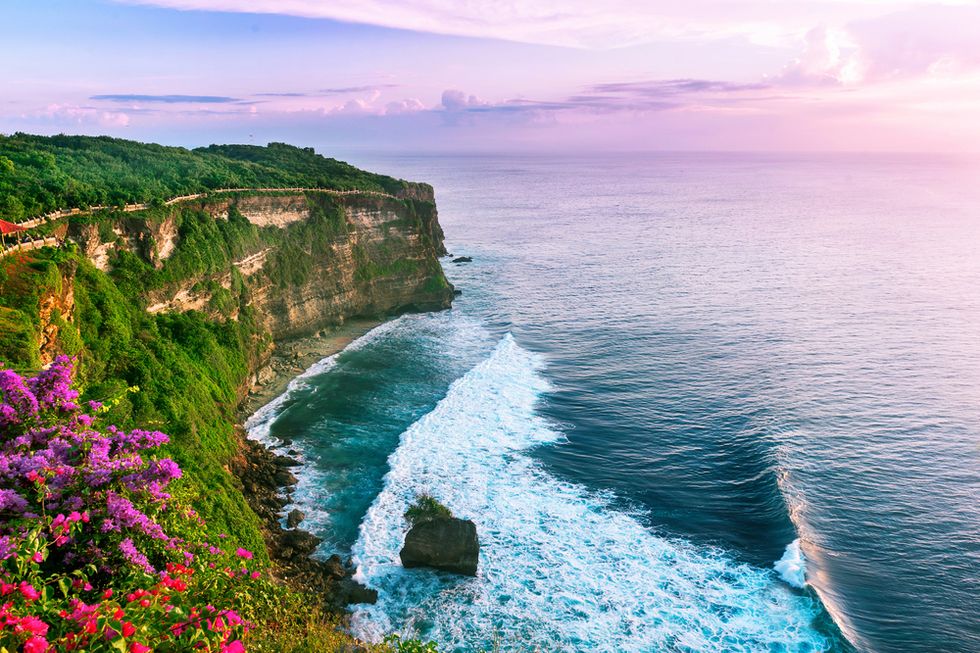 With its tropical scenery and breathtaking temples, it's no wonder that so many Instagram-addicts flock to the island to up their Instagram game.
It's all fun and games.
But influencers have somehow managed to offend the nation on more than one occasion.
forced to delete her Instagram
after posting a controversial photo wherein she compared her life to that of a rice farmer?
Yeah, it was pretty bad...
The post in question featured Schlater staring into the distance, while, in the background, a Balinese rice farmer could be seen. But it was the caption that sparked outrage, where she wrote: "Thinking about how different my life is from the man picking in the rice field every morning."
Wow. 
What would possess you to even write that, let alone post it online for everyone to see?
Despite issuing an apology, people were still massively angry at the influencer.
And rightly so. It was a pretty awful, poorly judged thing to write, regardless of whether it was taken the wrong way or not. Not to mention the fact that rice farming has been a part of Balinese culture for over two-thousand years and is deemed to be both extremely spiritual and communal. So yes, it was a
very
 distasteful and ignorant comment to make.
Bali is also home to a number of sacred temples, many of which have fallen victim to disrespectful vacationers.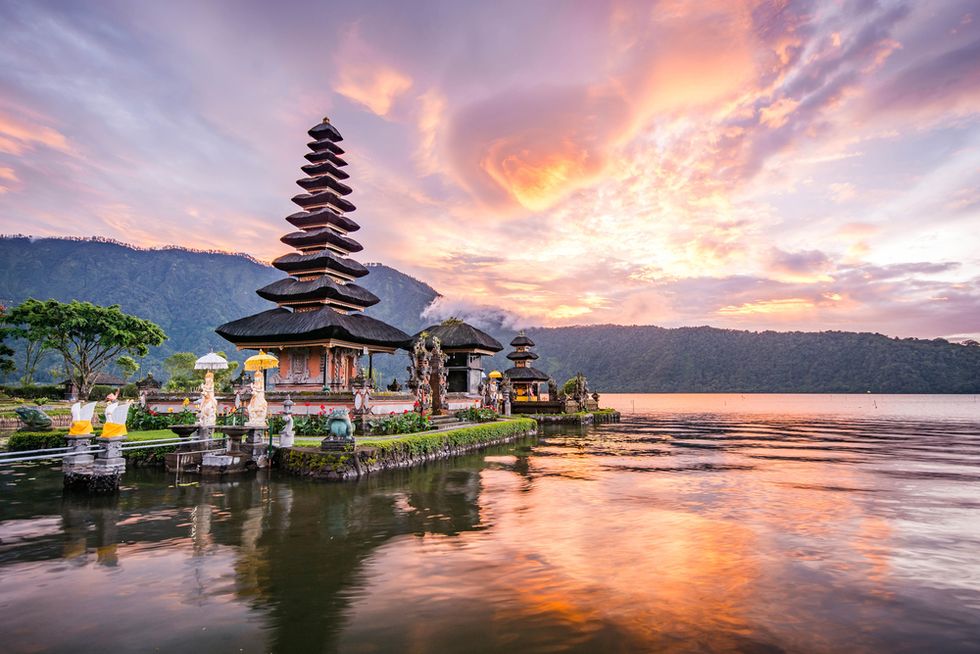 The tourist hot-spots are seeing a rise in disrespectful behavior. So much so that, according to
T
he Guardian
, authorities in Bali are planning to introduce new rules and regulations for tourists visiting the sacred sites  – including people posing in bikinis and climbing over Hindu structures. Last year, Bali's deputy governor, Tjokorda Oka Artha Sukawati, known as Cok Ace, said that the authorities are looking to re-evaluate the system that currently allows tourists to visit the island's temples unaccompanied.
Why would you disrespect a sacred site like that for the sake of an Instagram snap or video?
Because an influencer has just offended the entire nation after posting a "disgusting" video captured at Bali's Beji Temple.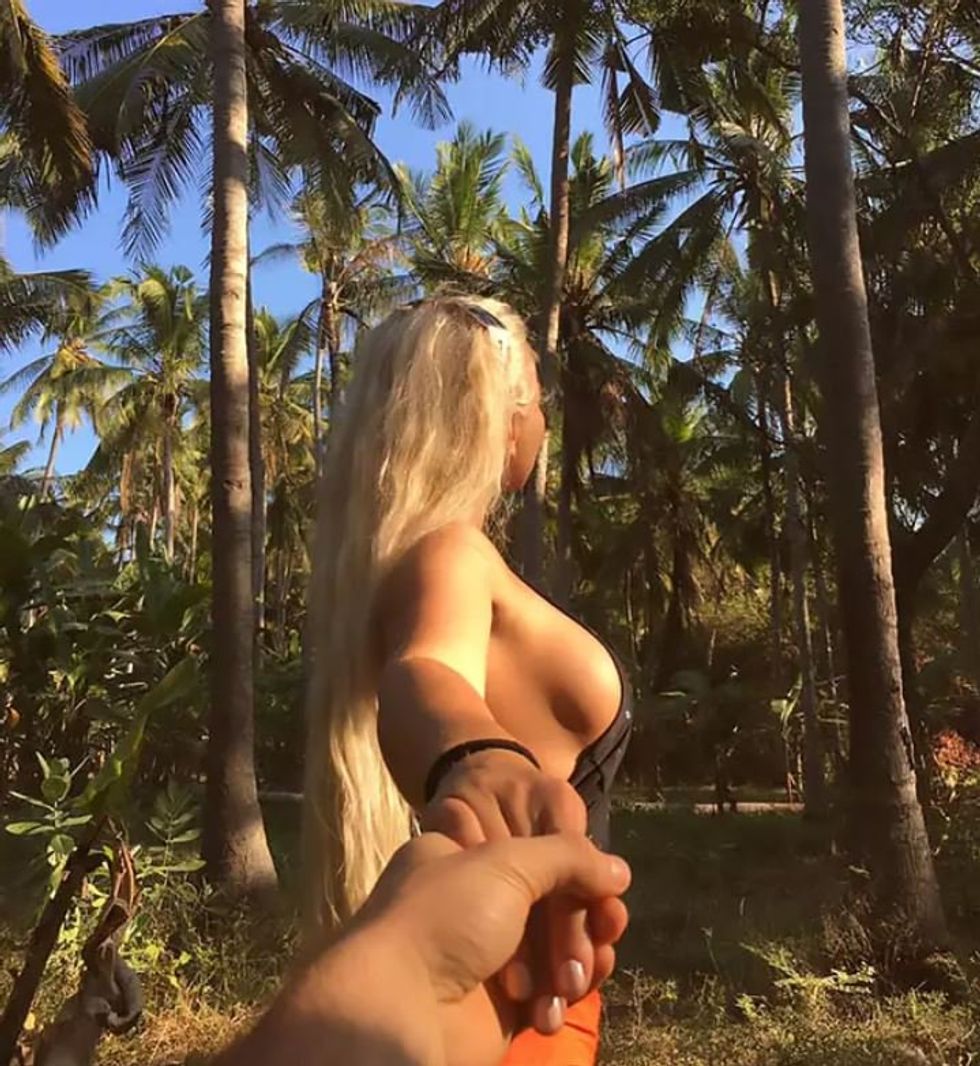 Czech influencer couple, Sabina Dolezalova and Zdenek Slouka, were vacationing in Bali when they visited the famed Beji Temple located in the Ubud Monkey Forest.
But instead of enjoying the sites, the had something else in mind...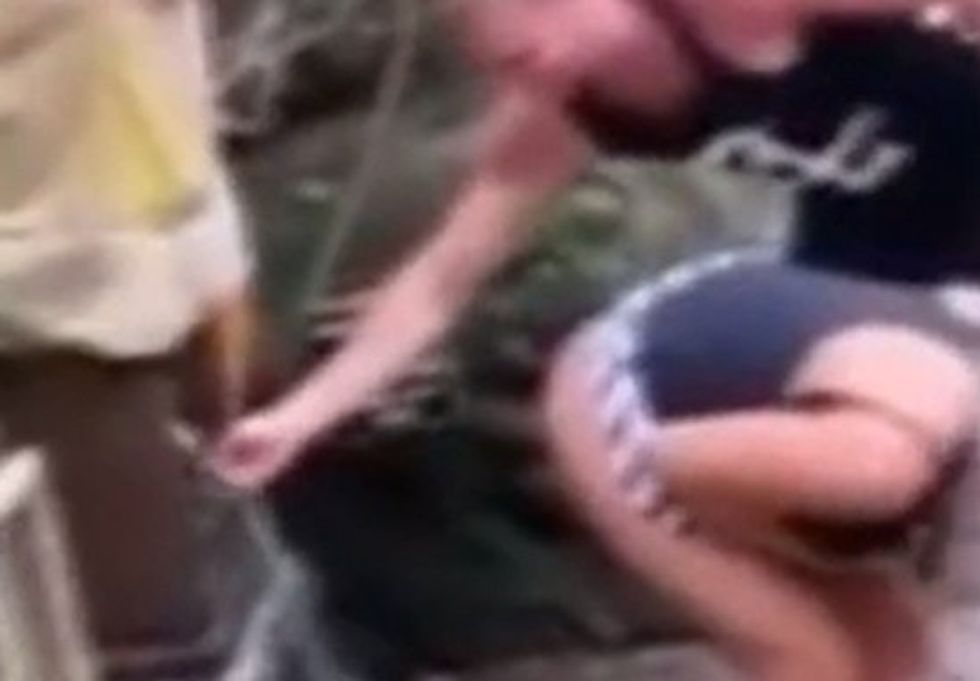 The couple filmed a clip, which saw Dolezalova have holy water splashed on her butt by her boyfriend, and posted it to social media.
The offensive clip has been causing a stir with locals.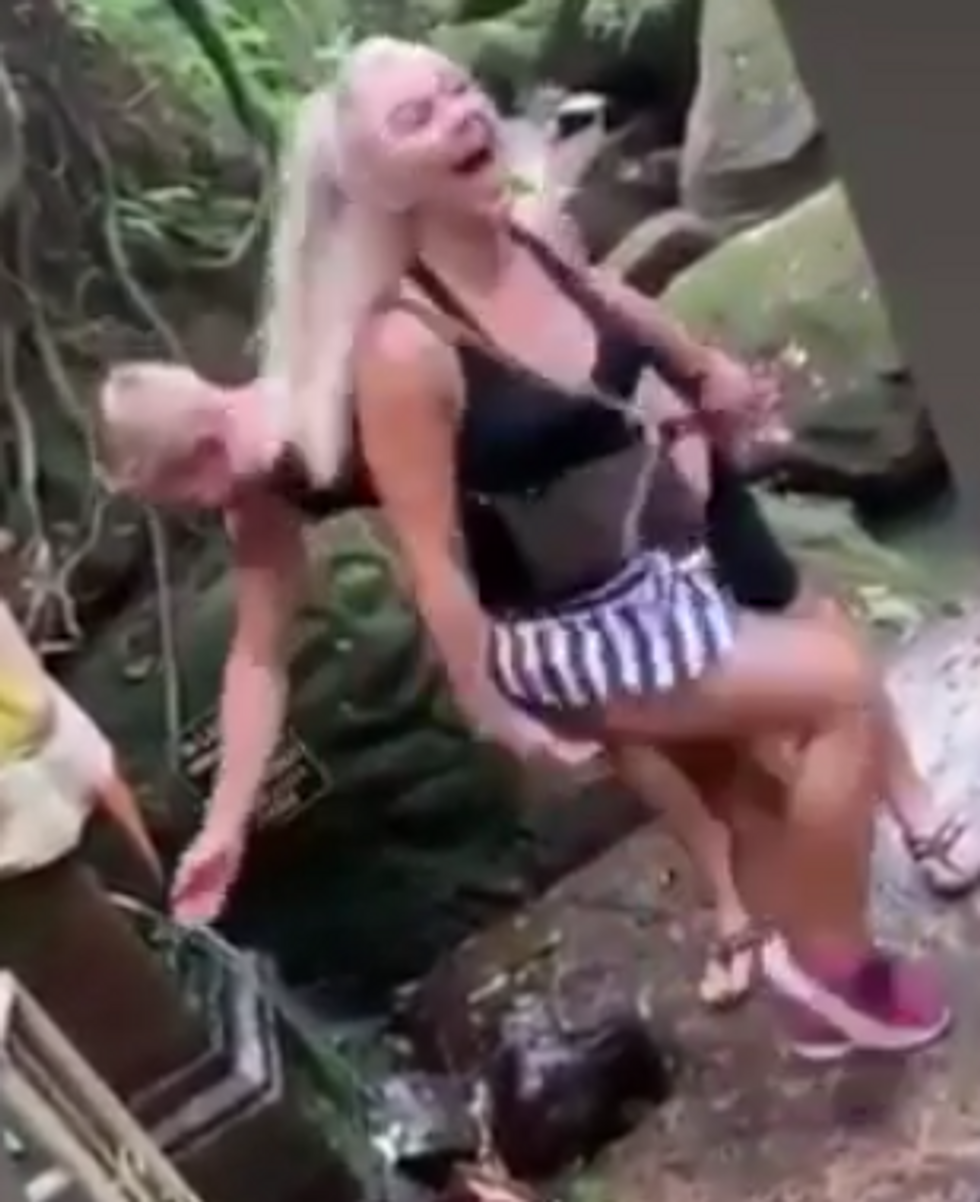 The couple's behavior has really rattled the locals and is said to be another example of the disrespect shown by tourists towards the temples, with local designer, Niluh Djelantik,
calling for Bali
to become more "selective" when it comes to the tourists who visit the destination after the since-deleted clip surfaced.
Dr Arya Wedakarna, a Bali senator, said the that couple were "harassing" the temple.
Why did they think that it was a good idea to post it?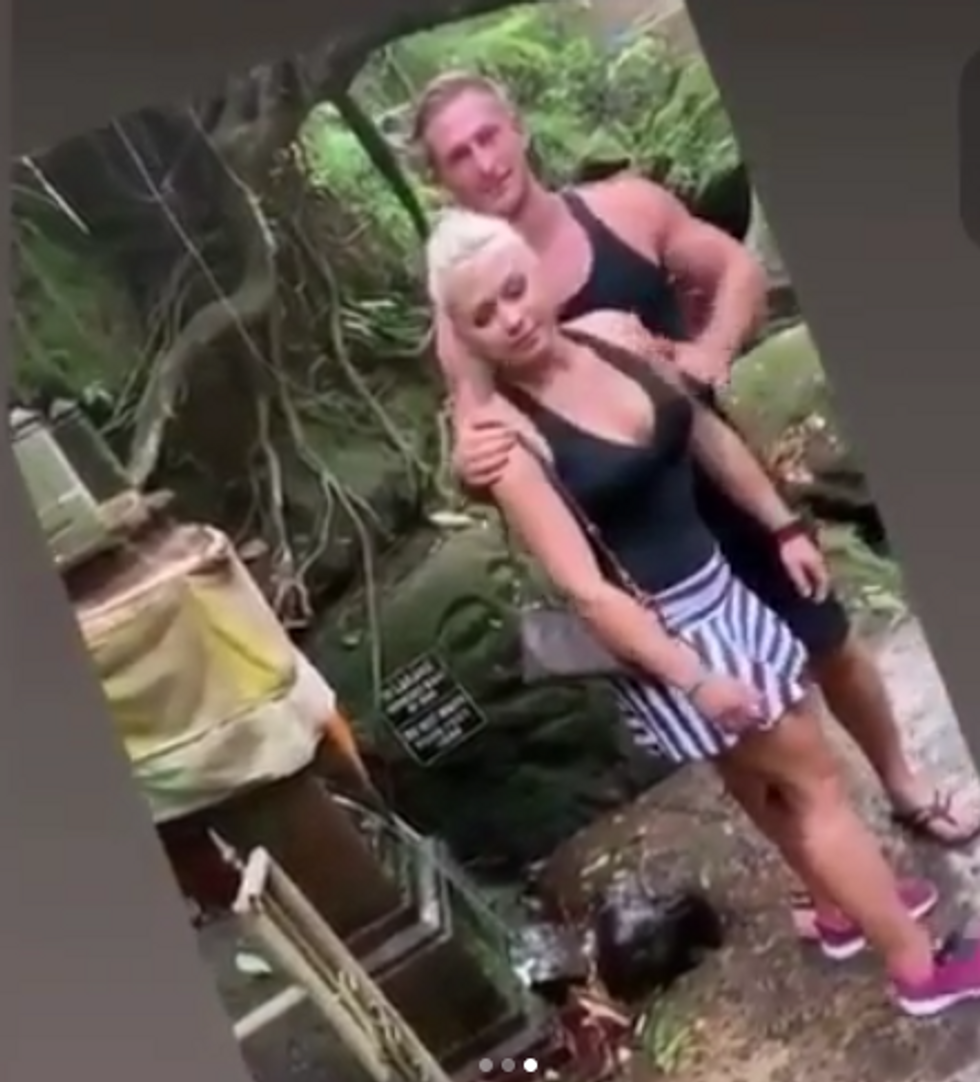 In the video, Dolezalova and Slouka can be seen standing in front of a shrine of holy water in the Hindu temple, before Slouka puts his hand under the running water. His influencer girlfriend then bends over and lifts up her skirt, and Slouka splashes the holy water on to her butt as she screams and giggles at how cold it is. We can't think of a
single
reason why this was a smart idea.
The couple claimed to have no idea that the water was sacred.
Apology or not, the internet has had some pretty strong reactions to the couple's inappropriate jibe.
People have been branding the couple "disrespectful" after viewing the clip.
It's amazing what people will do to climb the social ranks.
@DaveVescio So much stupidity just to get some clout. https://t.co/i5oucYsT5E

— Nathalia Guarinos (@Nathalia Guarinos)1565708473.0
Just like this user pointed out. The stupidity is on another level.
Unfortunately, this isn't likely to be the last time that an influencer whips up controversy.
In fact, one Instagram influencer recently hit the headlines for demanding free rooms at a hotel for "exposure." It's no secret that influencers get sent products for free and are even gifted entire vacations - so it's no surprise that this can go to the heads of some. But after one influencer got a little too greedy, this particular manager was not having any of it. Keep scrolling to find out how the manager perfectly shut down the entitled influencer.