Are you a twister? A dunker? These questions have nothing to do with dancing or trying to slam a basketball, but rather with the preferred method of eating the world's most popular cookie — the Oreo.
What began in 1912 with two flavors — the classic chocolate and crème and lemon meringue — has turned into an empire with dozens of new flavors and millions of recipes past just twisting or dunking (or both, one after the other, as anyone who knows how to properly eat an Oreo will tell you).
But regardless of your consumption preference, I think we can all agree that Oreos are also a great vehicle for creativity. Why just eat them when you can transform them into Oreo Nutella Frappuccinos or Peanut Butter Oreo Banana Bread?
Peanut Butter Oreo Trifle
Peanut butter mousse layered with Oreo cookie crumble in your own little cup of perfection.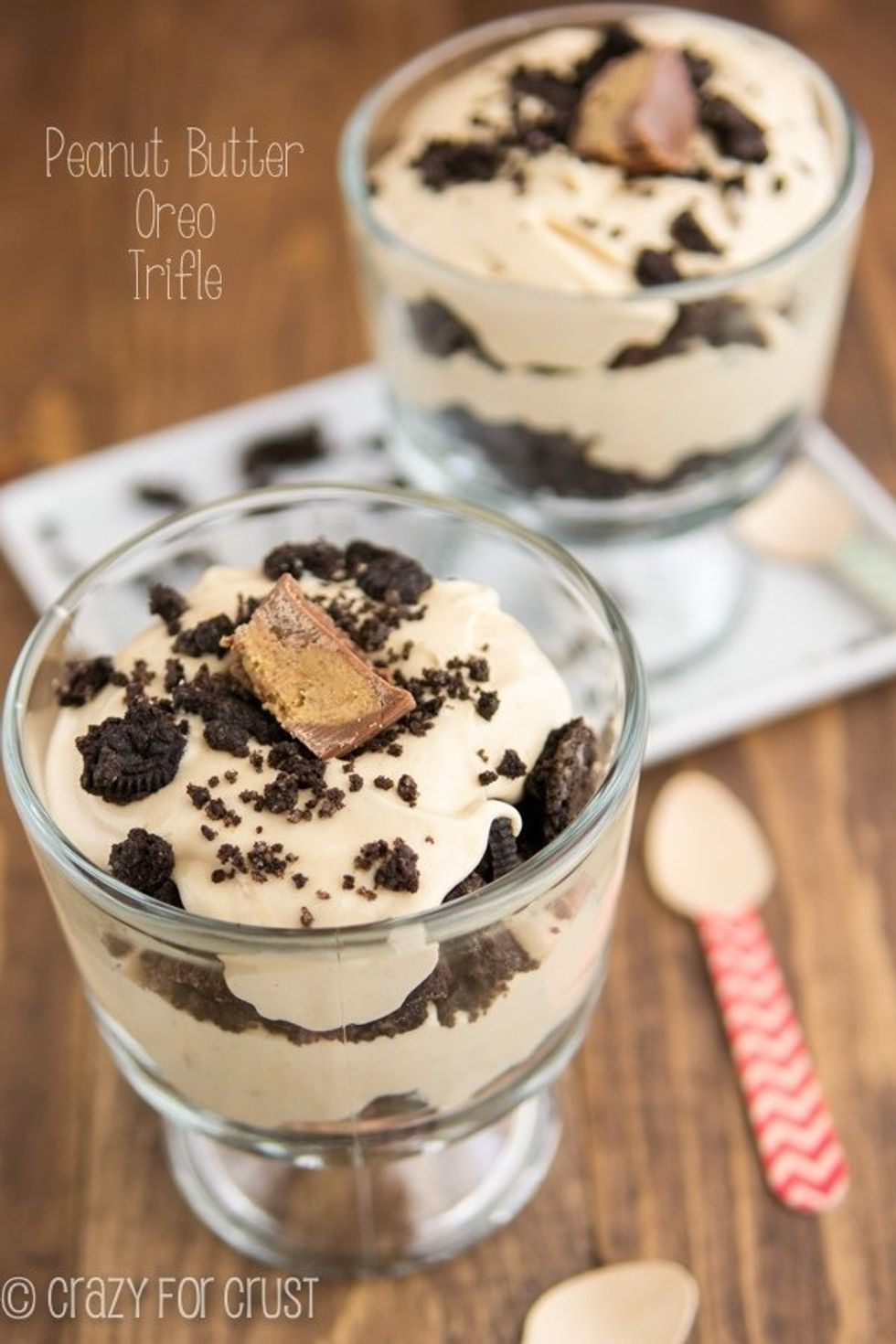 Via: Crazy for Crust
Oreo Stuffed Cookie Cake
It's a cookie cake. Stuffed with Oreos. Enough said.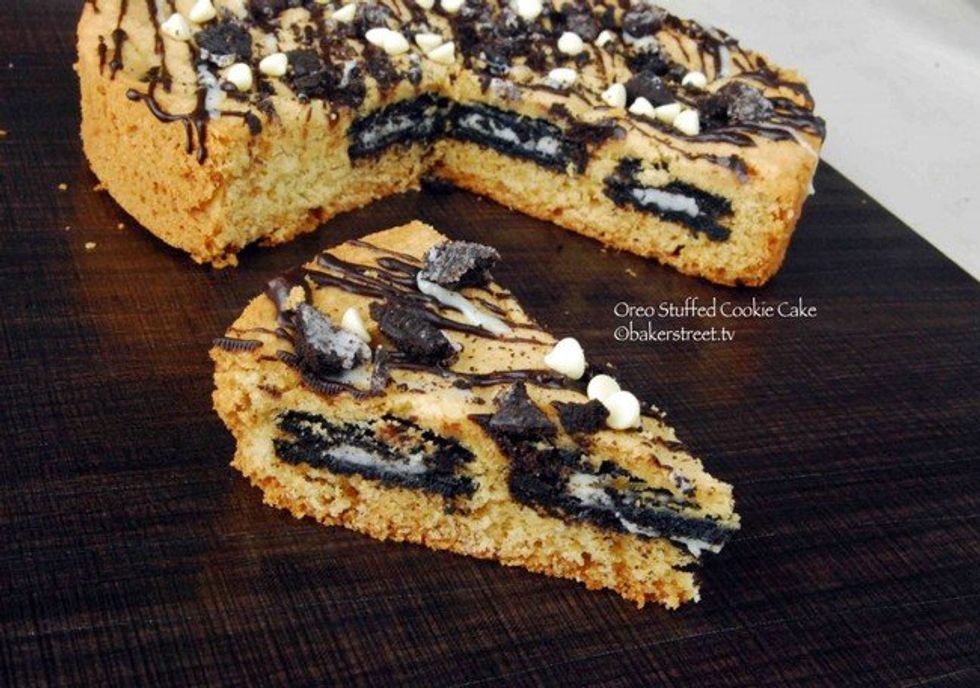 Via: Baker Street
Golden Oreo Dessert Tacos
Cookies filled with peanut butter and "ground beef" crushed Oreos with toppings.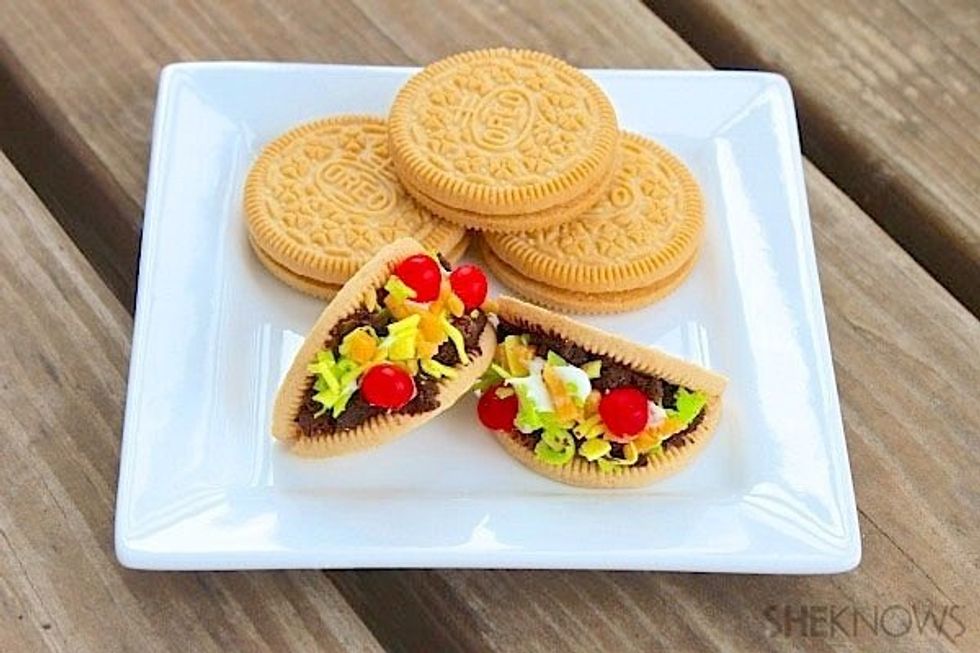 Via: She Knows
Ultimate Chocolate Chip Cookie and Oreo Fudge Brownie Bar
These dangerously decadent chocolate chip cookie 'n brownie bars combine the best of a gooey chocolate chip cookie, warm fudgy brownie, and an extra sweet double stuffed Oreo.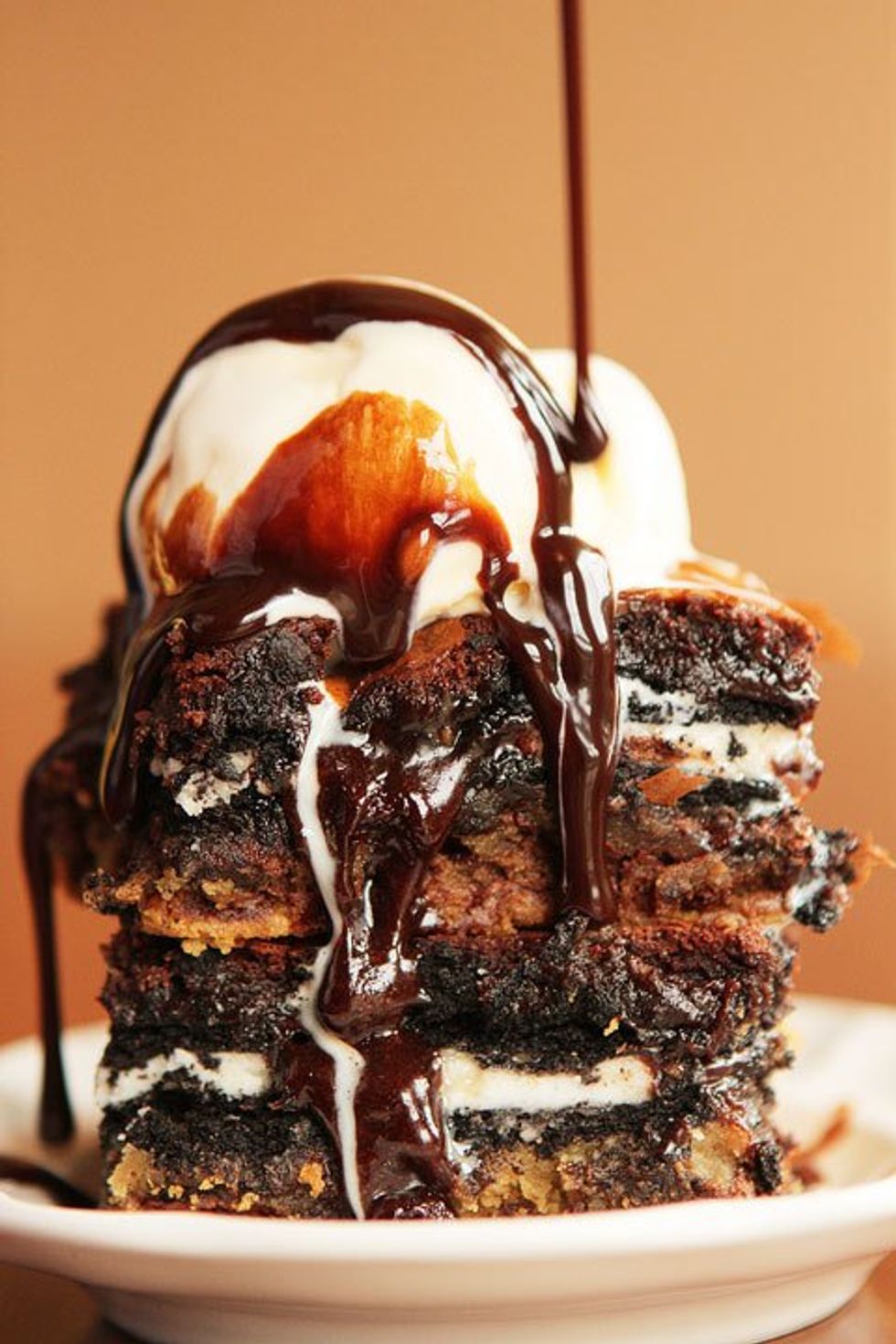 Via: Kevin and Amanda
Oreo Cupcakes with an Internal Milk Glass
So basically you can have your cake, your glass of milk, your dunked Oreos, and happiness all in one shot — literally.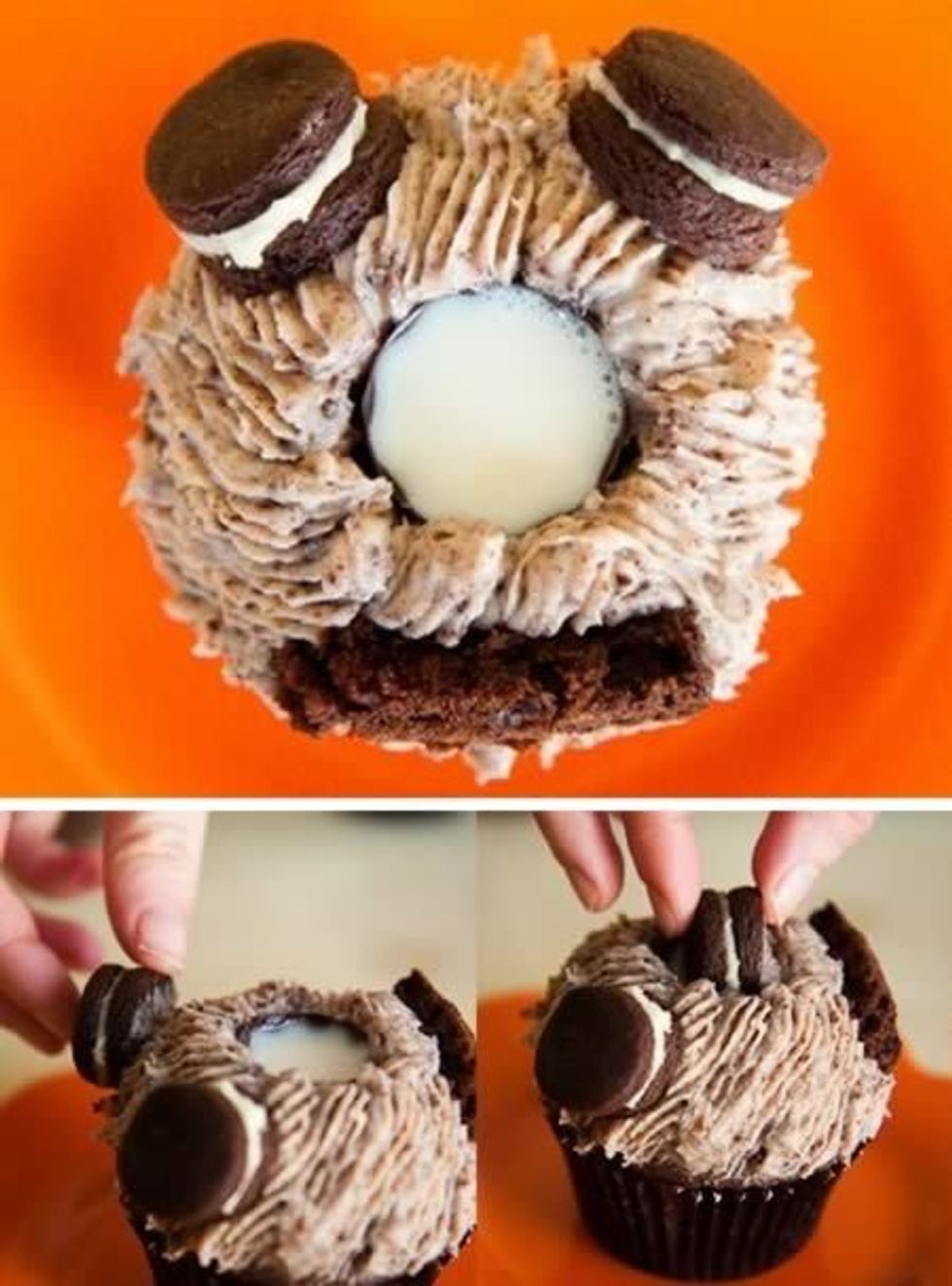 Via: The Cupcake Project
No Bake Individual Oreo Cheesecakes
No baking? No problem.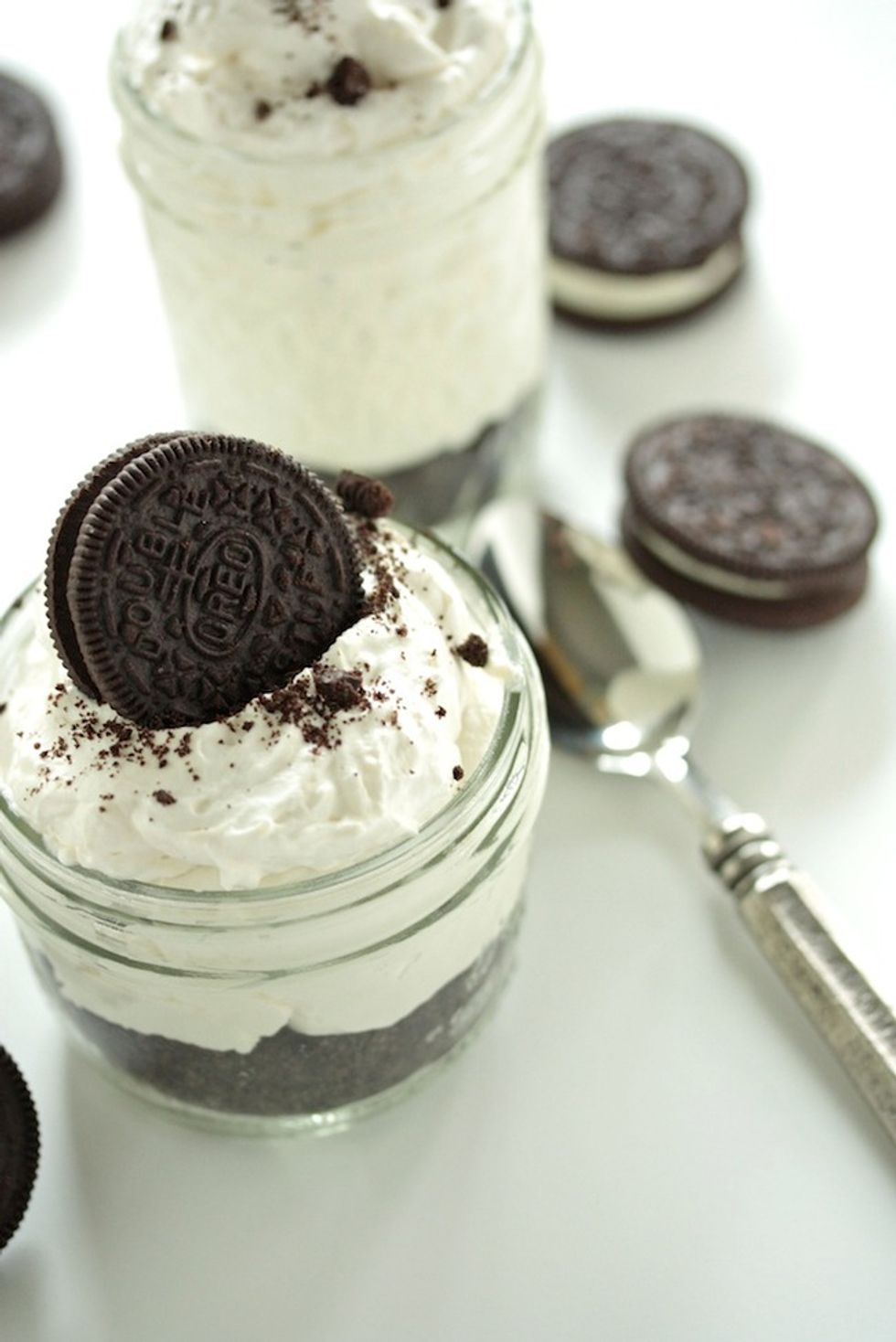 Via: Country Cleaver
Oreo Garden with Carrot Strawberries
Crush up Oreos to create dirt for these adorable "carrot" strawberries.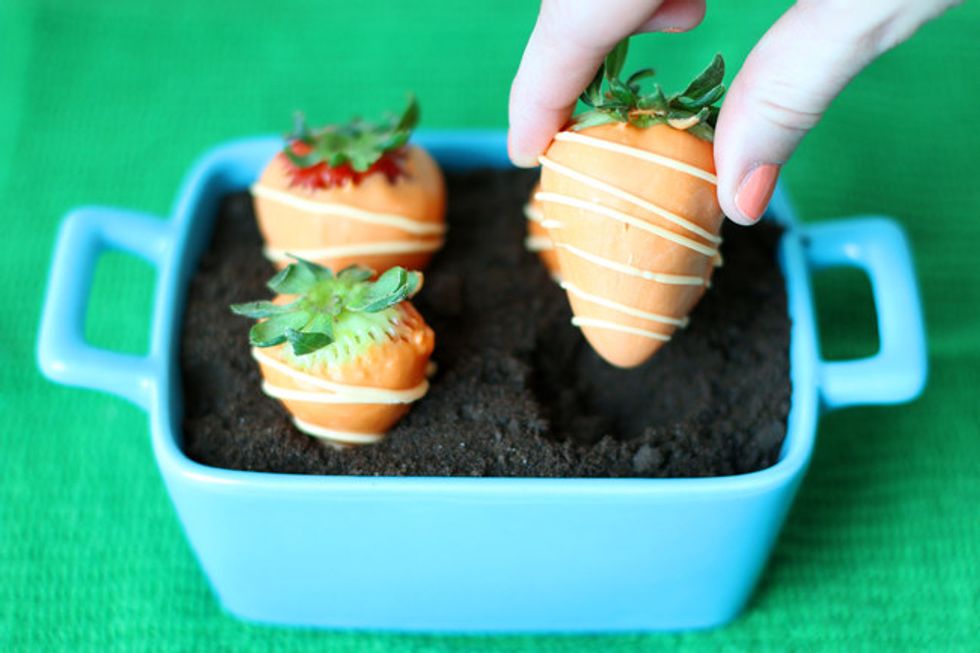 Image: GYGI
Salted Caramel Oreo Icebox Cake
Cream cheese, caramel and chocolate toppings, Oreos, coffee, and Cool Whip collide. 15 minutes later and you're all set.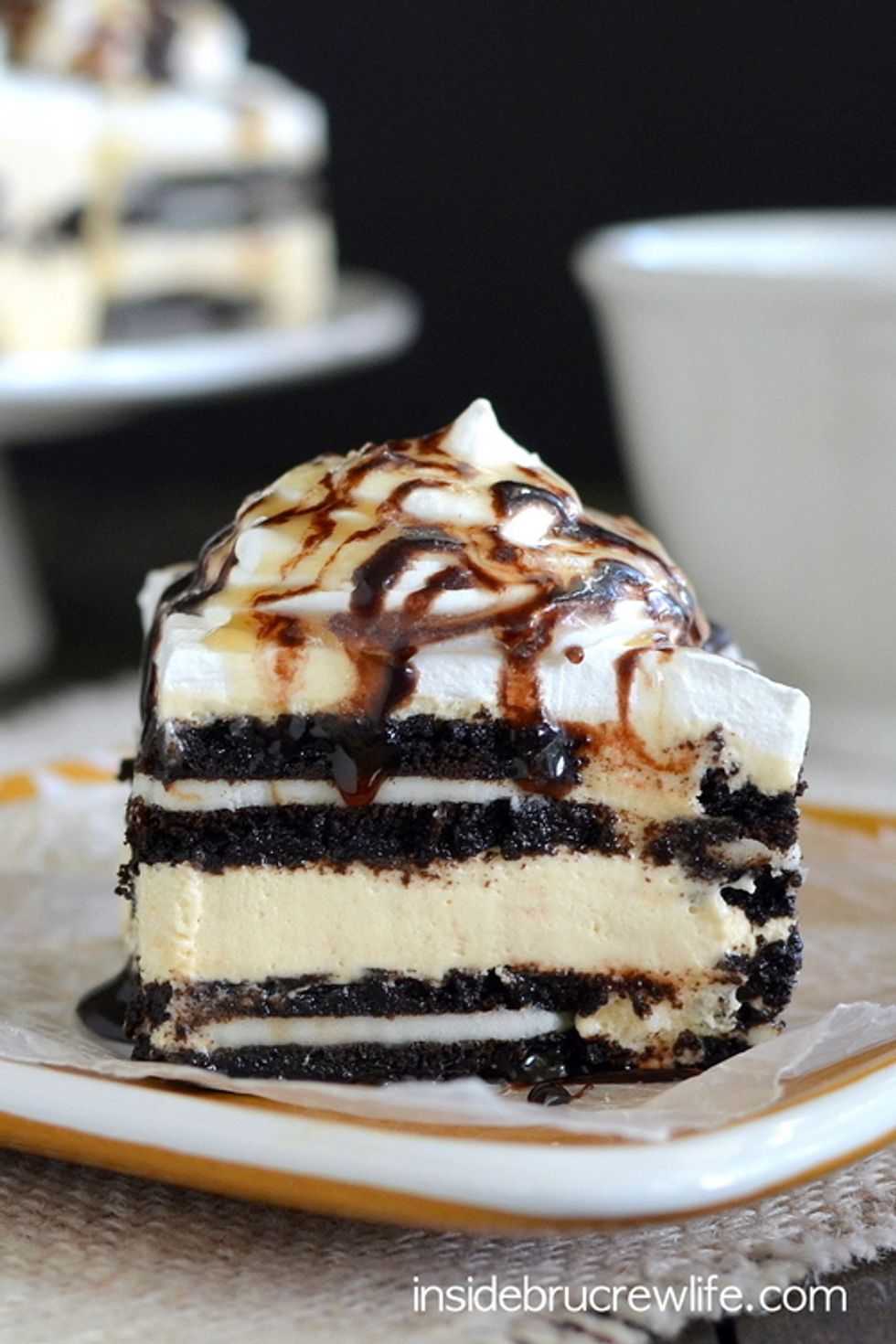 Via: Inside Bru Crew Life
Cookies and Cream Hot Chocolate
Why just dip your Oreos when you can dip your Oreos in Oreos?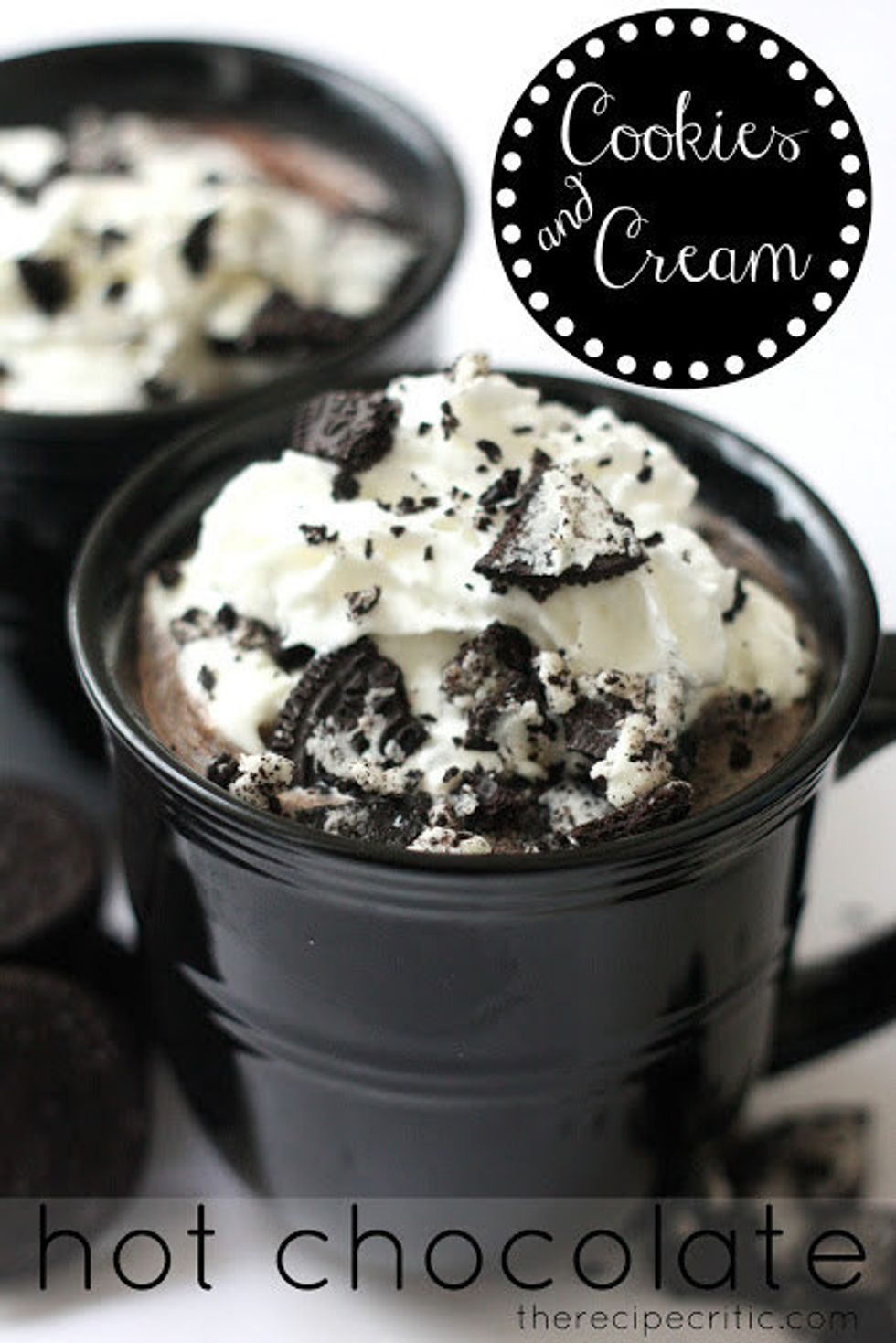 Via: The Recipe Critic
Oreo Rice Krispy Treats
Up your bake sale game with the addition of Oreo cookies.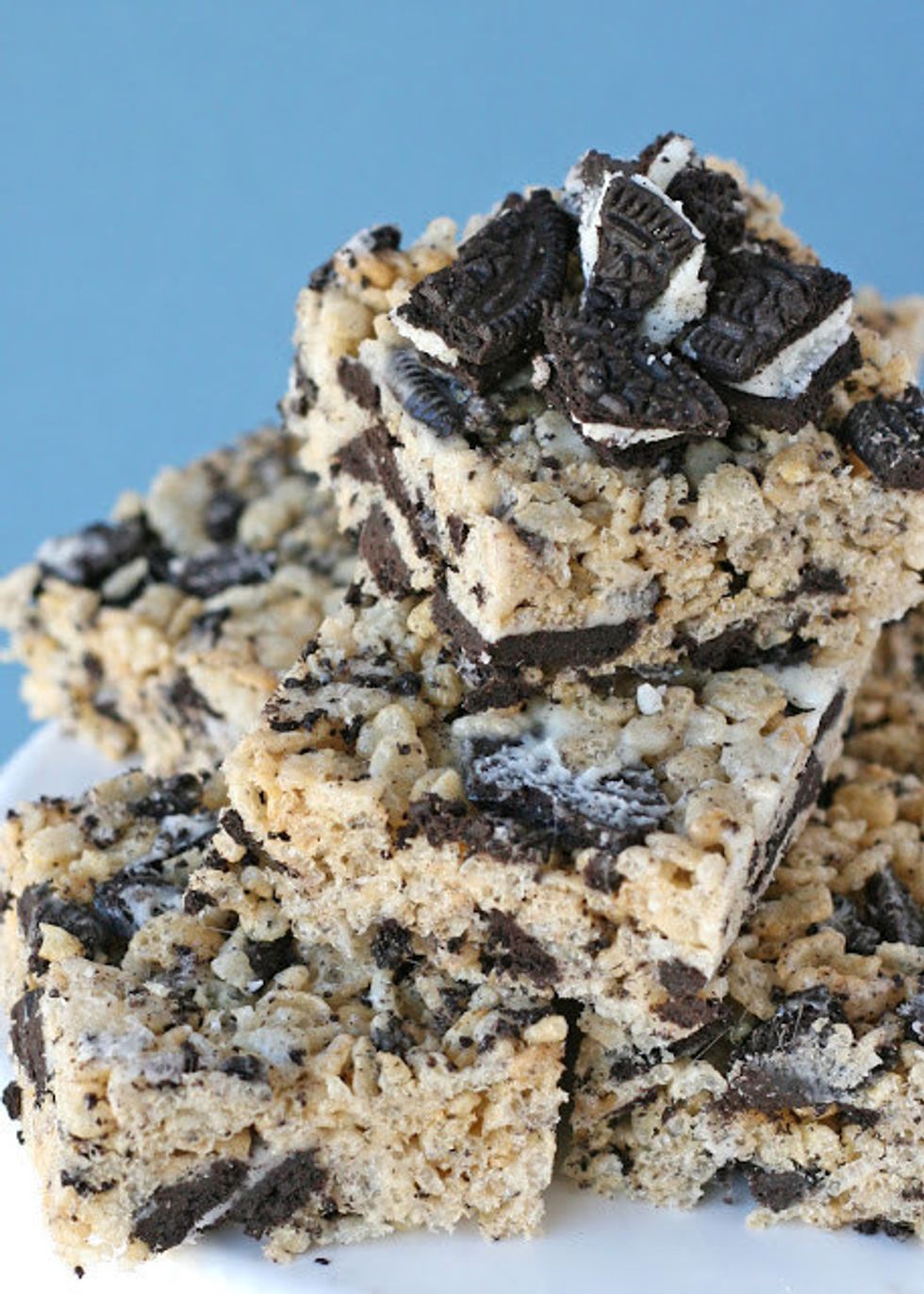 Via: Glorious Treats
Cookie Monster Cupcakes
Of course you need the seal of approval from a monster who makes his life all about cookies.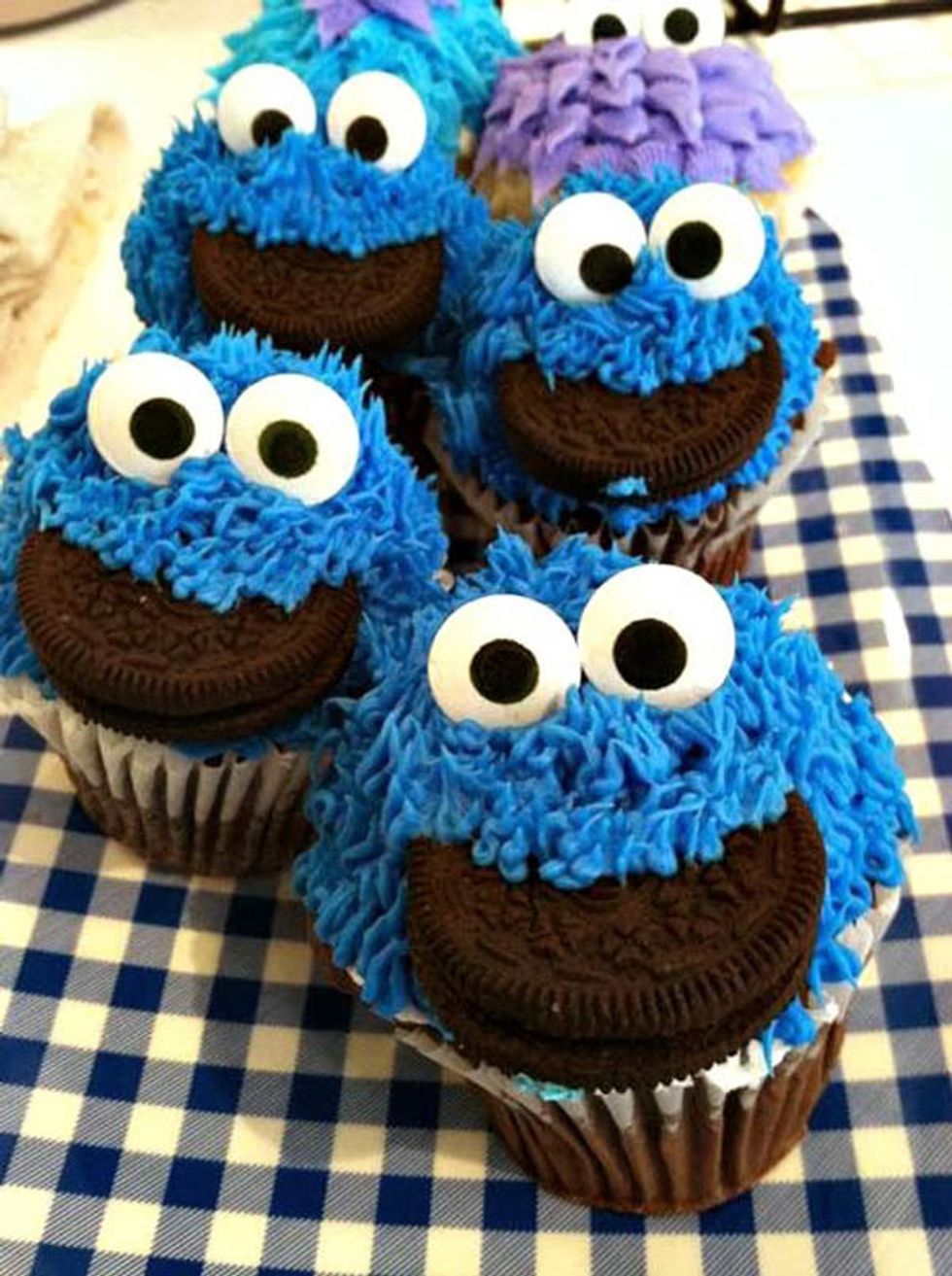 Via: Stylish Eve
Red Velvet Oreo Truffle Chocolate Cake
It's a mouthful — literally.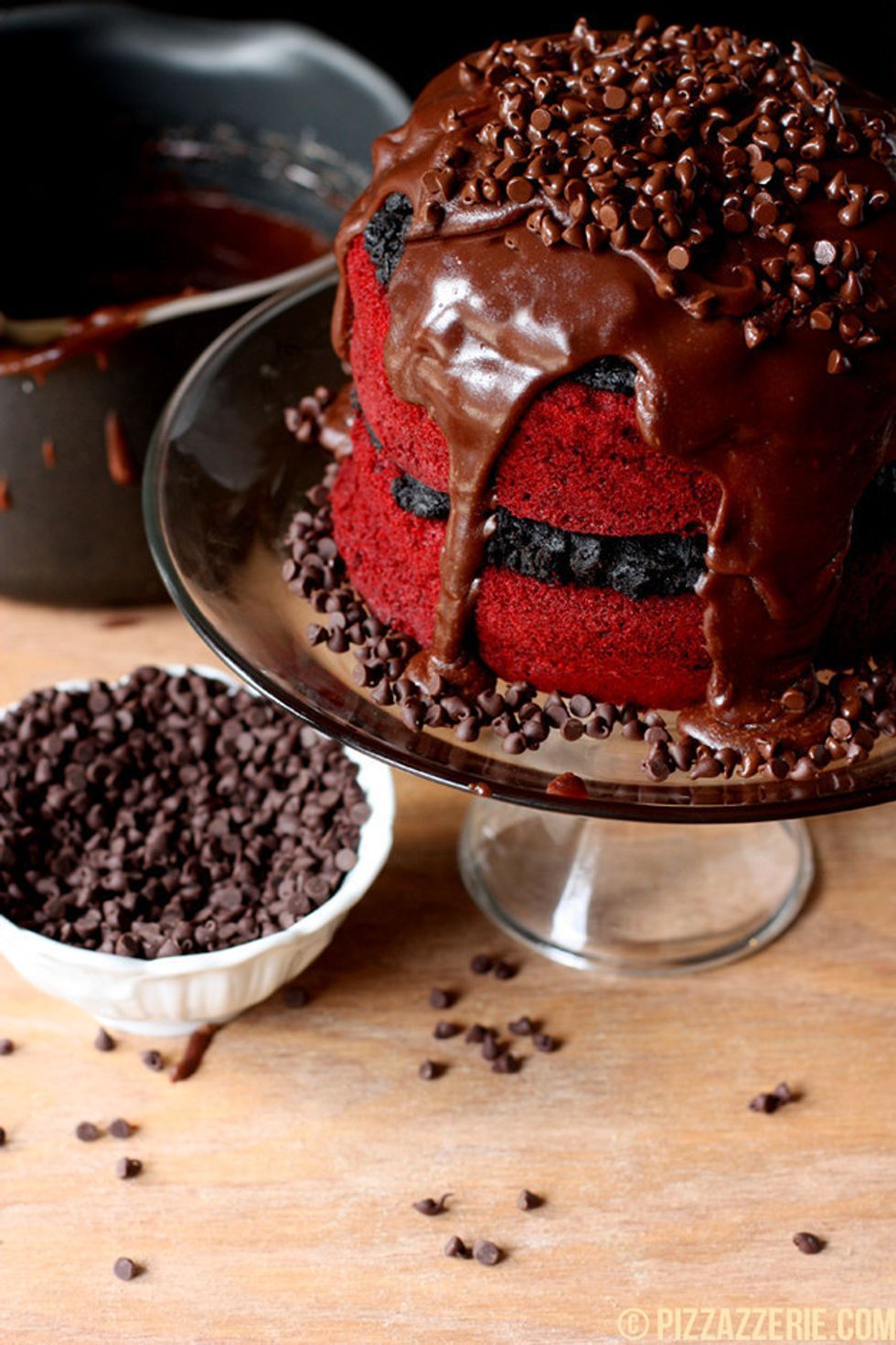 Via: Pizzazzerie
Oreo Butter
Just combine Oreos with coconut oil so you can put Oreos on top of other things — like other Oreos.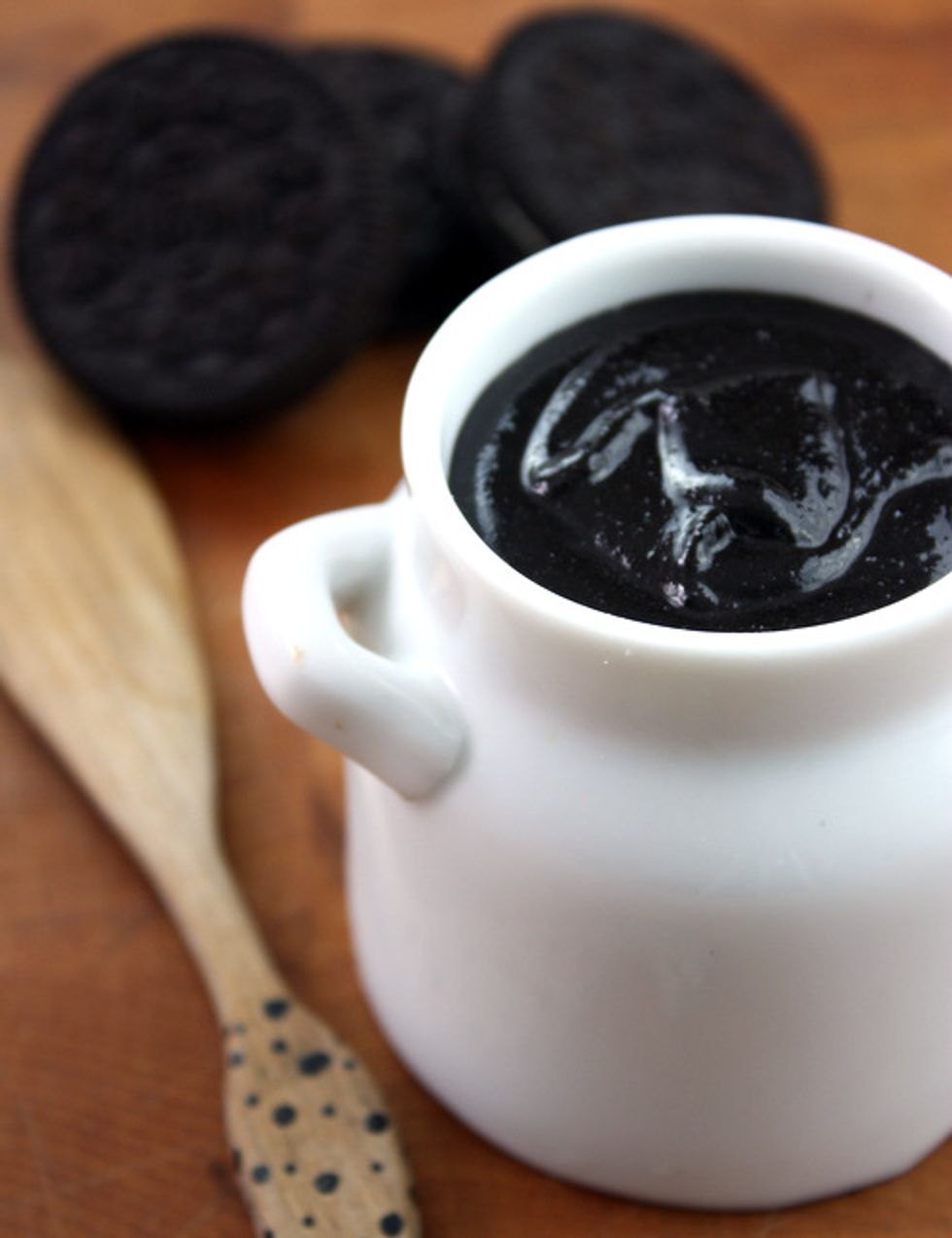 Via: The Kitchen Paper
Mini Oreo Cheesecakes
Oreo cookies. Peanut butter cheesecake. White chocolate. Check and checkmate.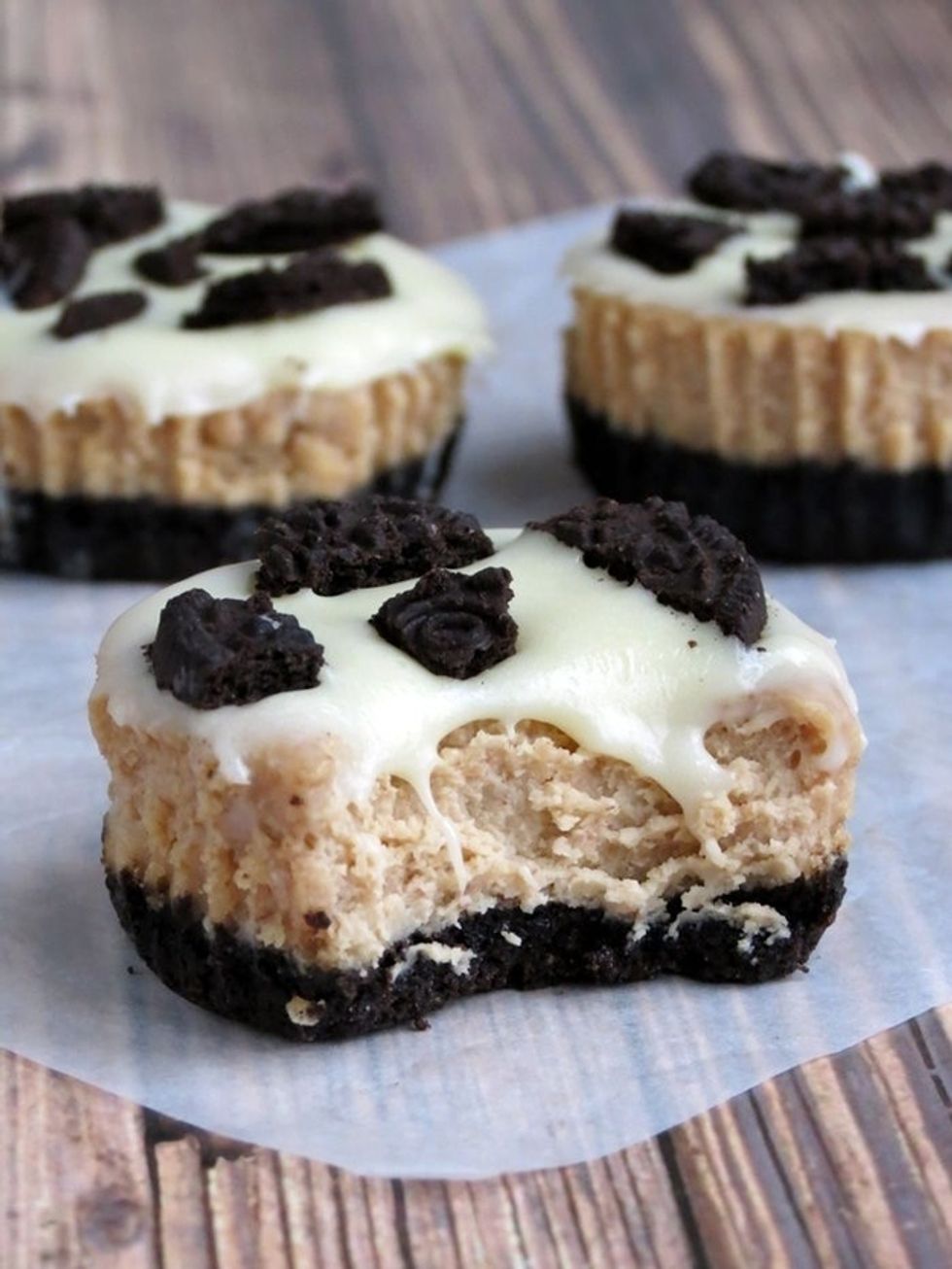 Via: Yummy Addiction
Oreo Milkshakes
A classic, but one that requires only two ingredients and will never, ever get old.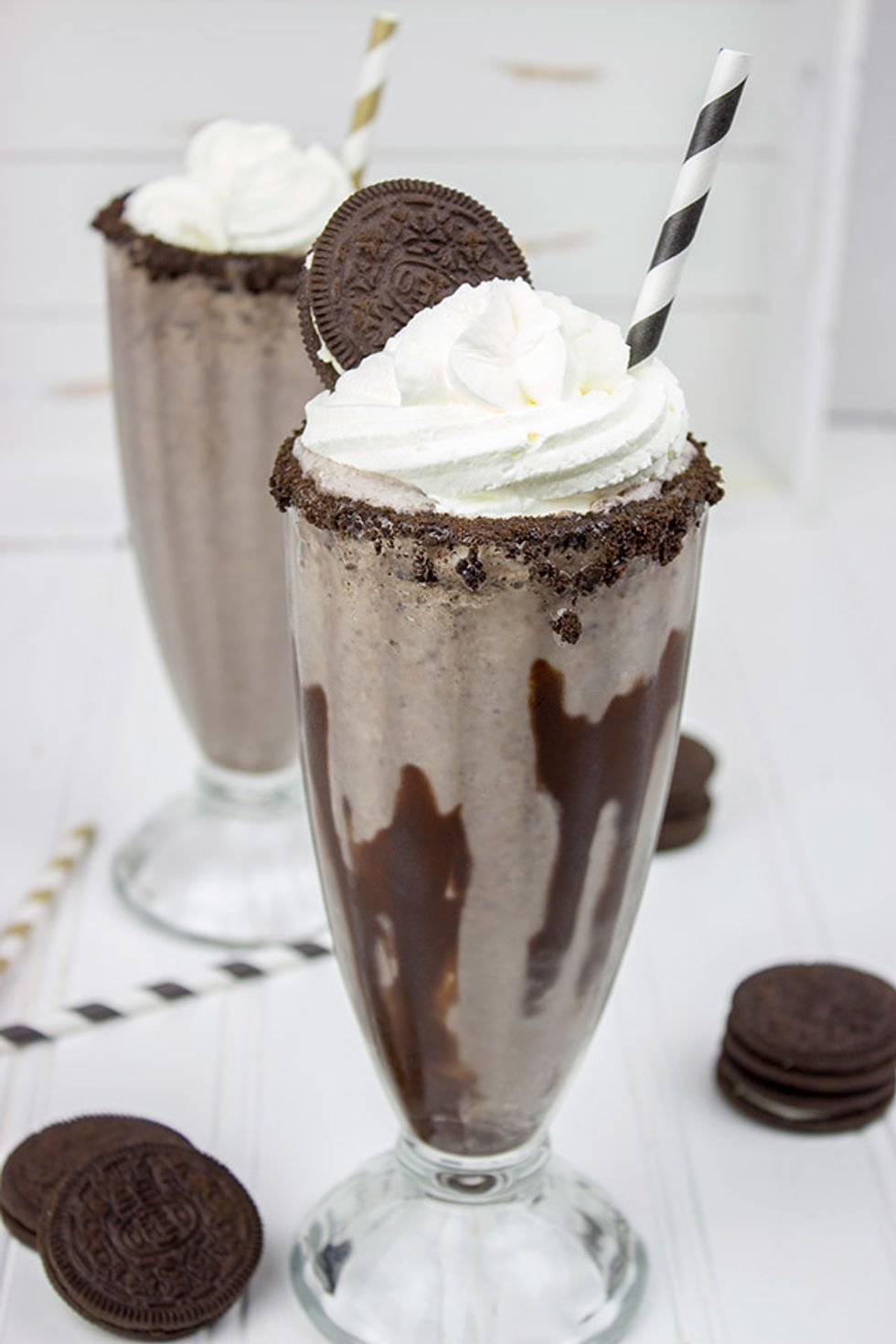 Via: Spiced Blog
Oreo Football Helmets
Are you on team sweet or team salty? You're covered either way with these perfect game day treats.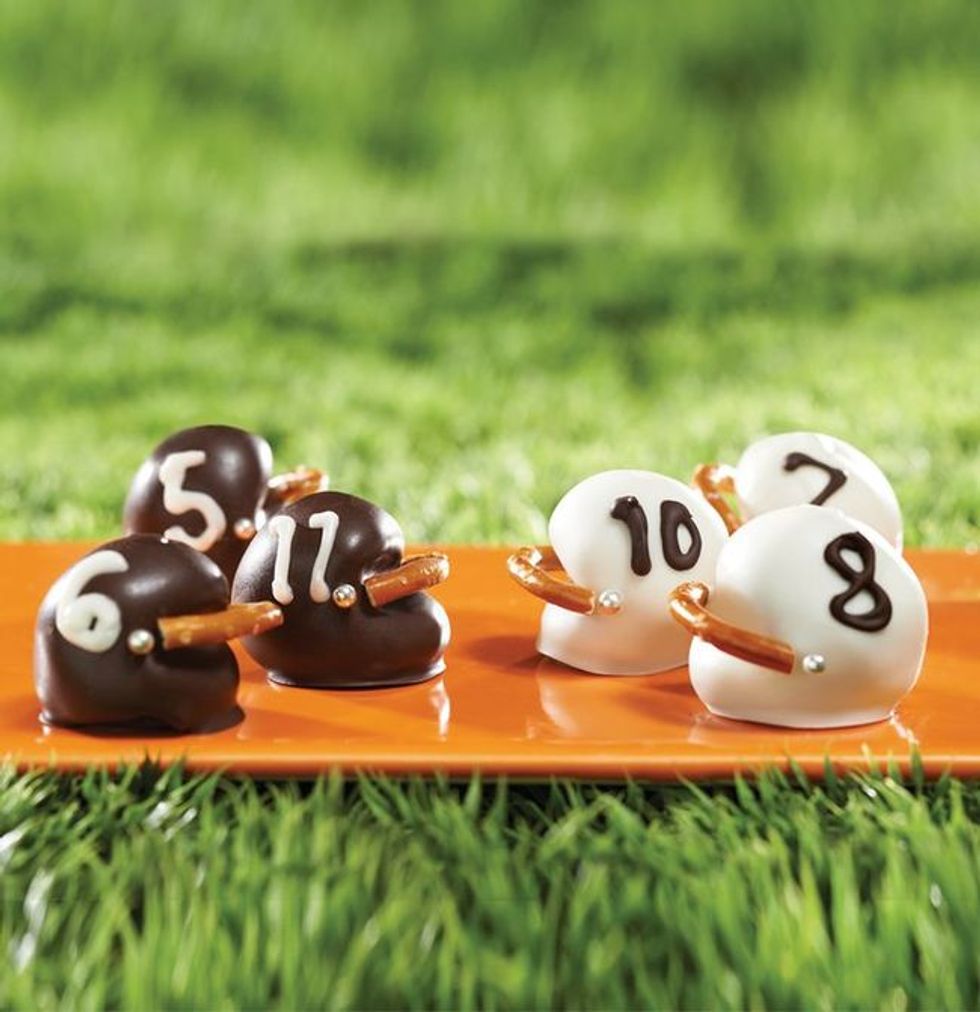 Via: Snack Works
Baked "Deep Fried" Oreos
Because why not?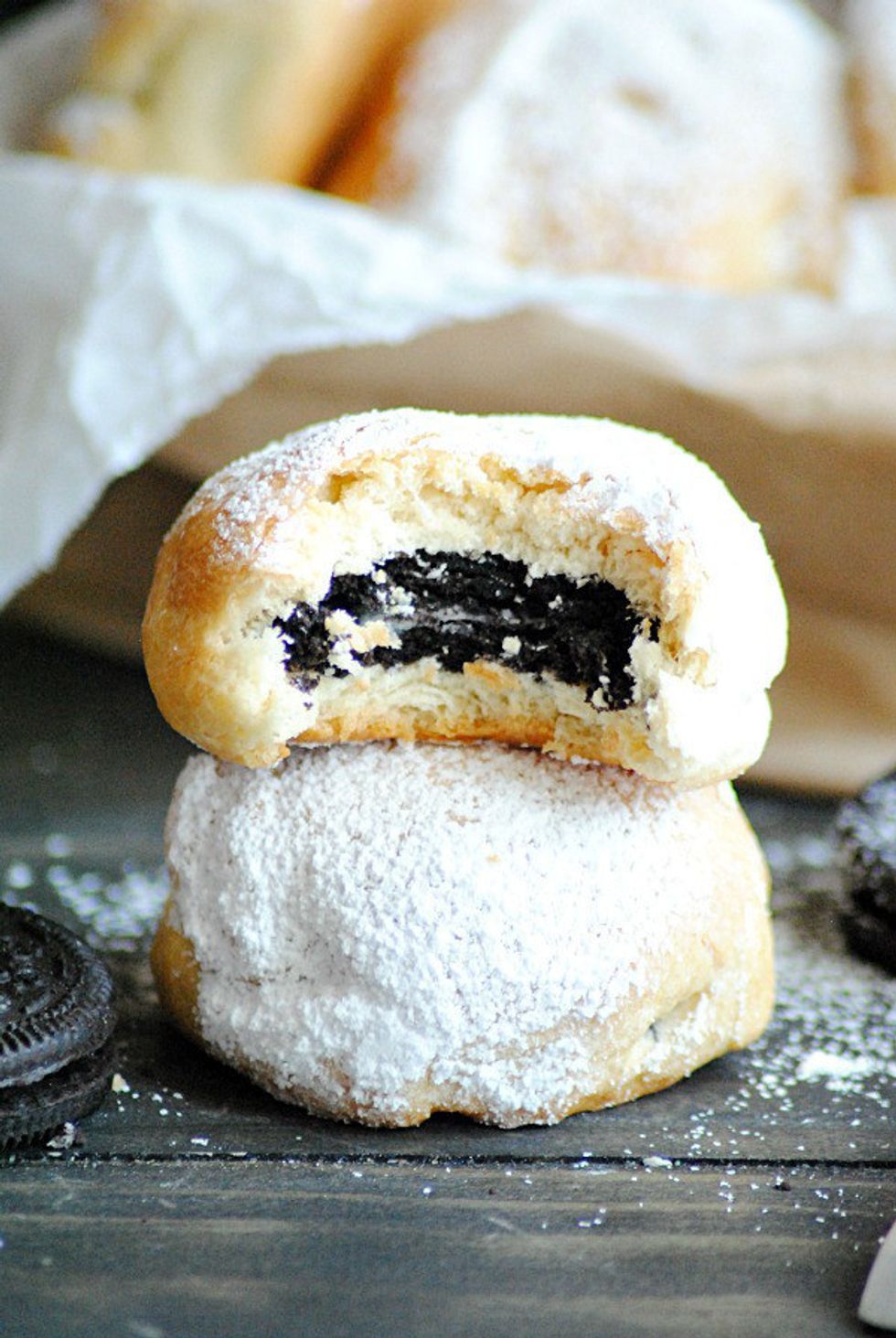 Via: Something Swanky
Oreo Stuffed Chocolate Chip Cookies
Basically the Turducken of cookies...But a whole lot tastier!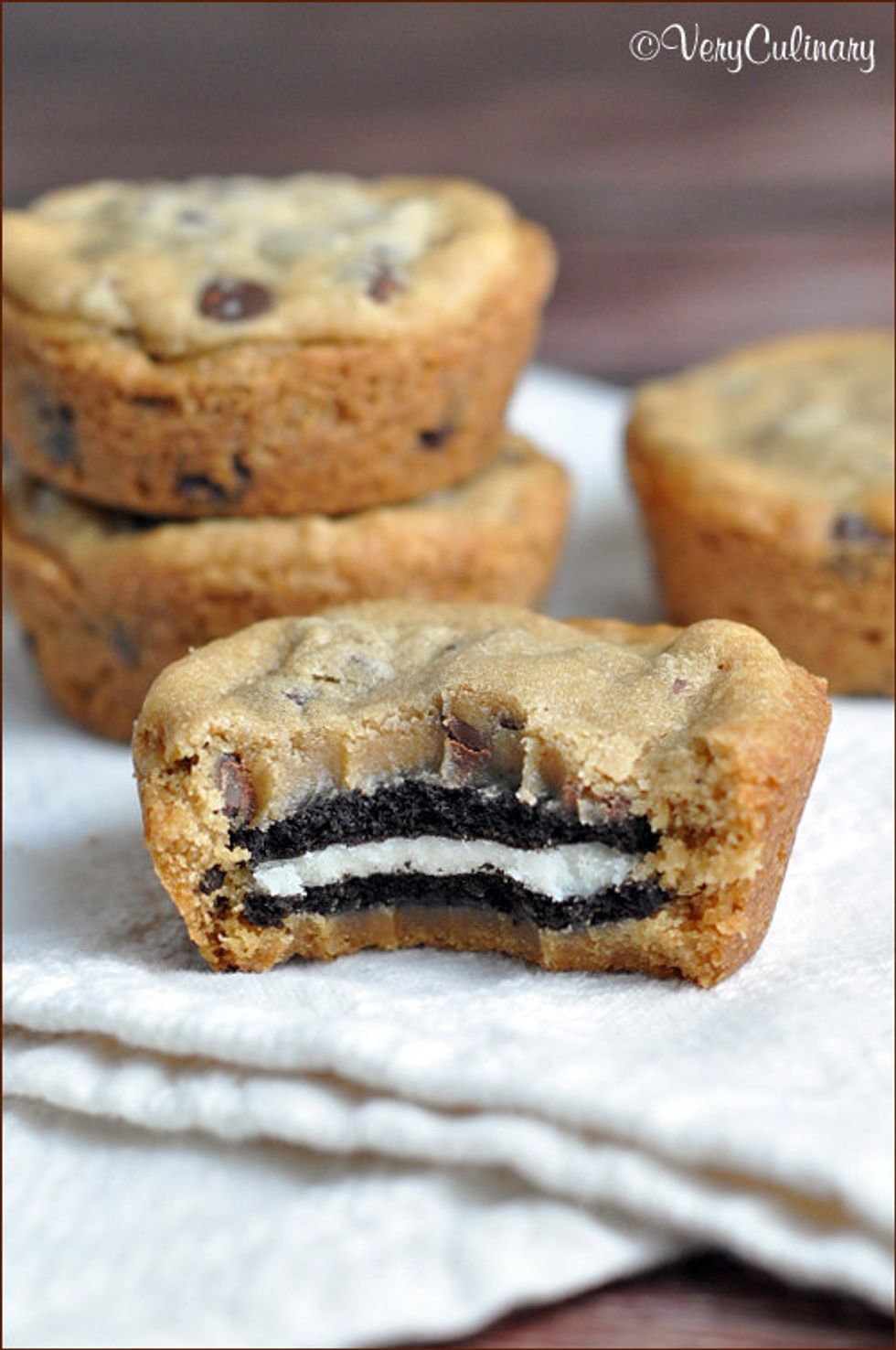 Via: Very Culinary
Frog Prince Treats
Oreos, pretzels, and chocolate are all you need to create these adorably delicious treats.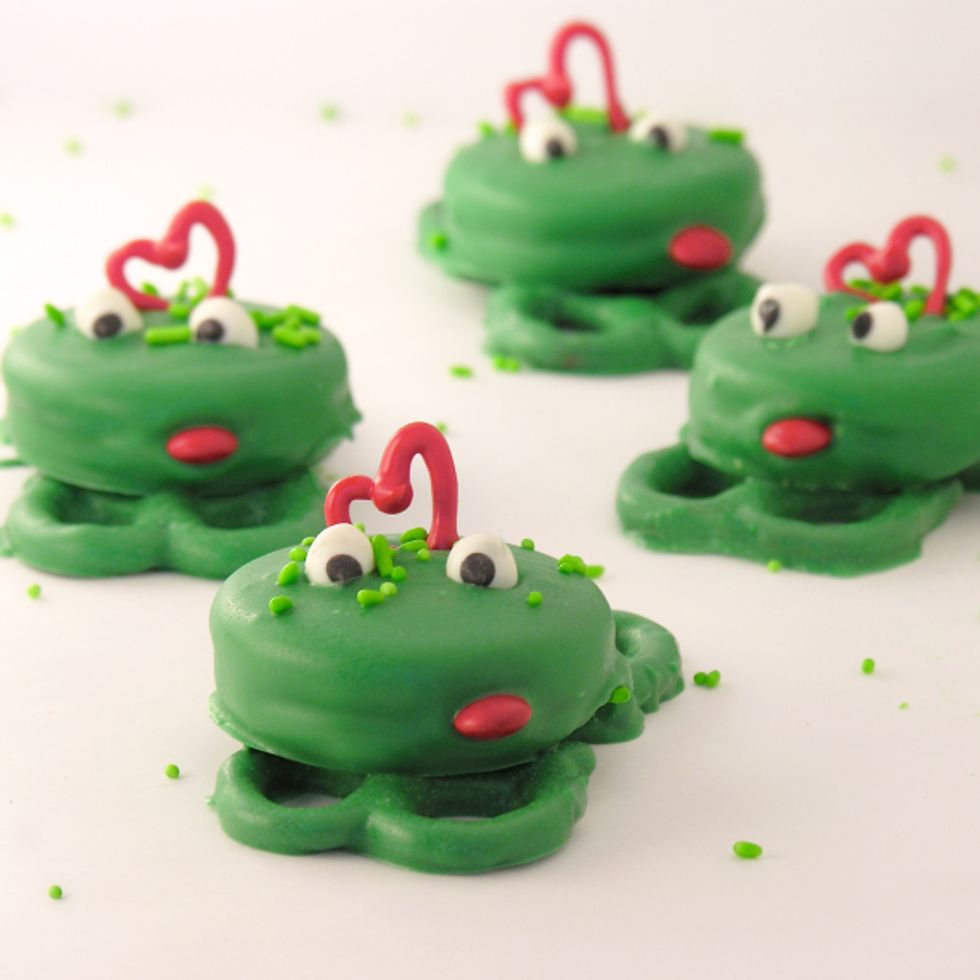 Via: Easy Baked
Oreo Crumb Crispies
Have crescent rolls and Oreos around? Then you're halfway there for these yummy treats.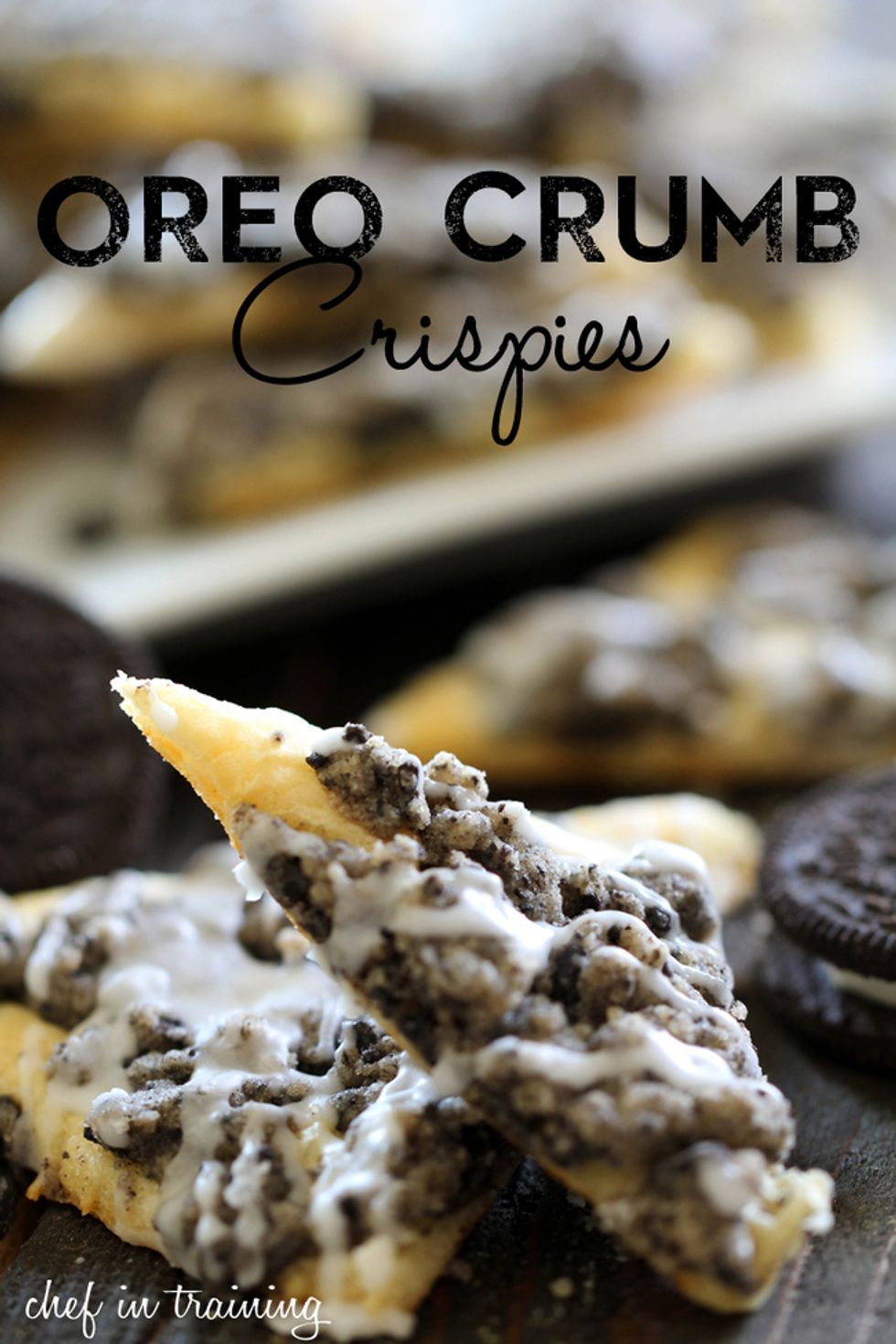 Via: Chef In Training
Mini Oreo Surprise Cupcakes
The surprise isn't the mini Oreo inside but rather if you can eat only one.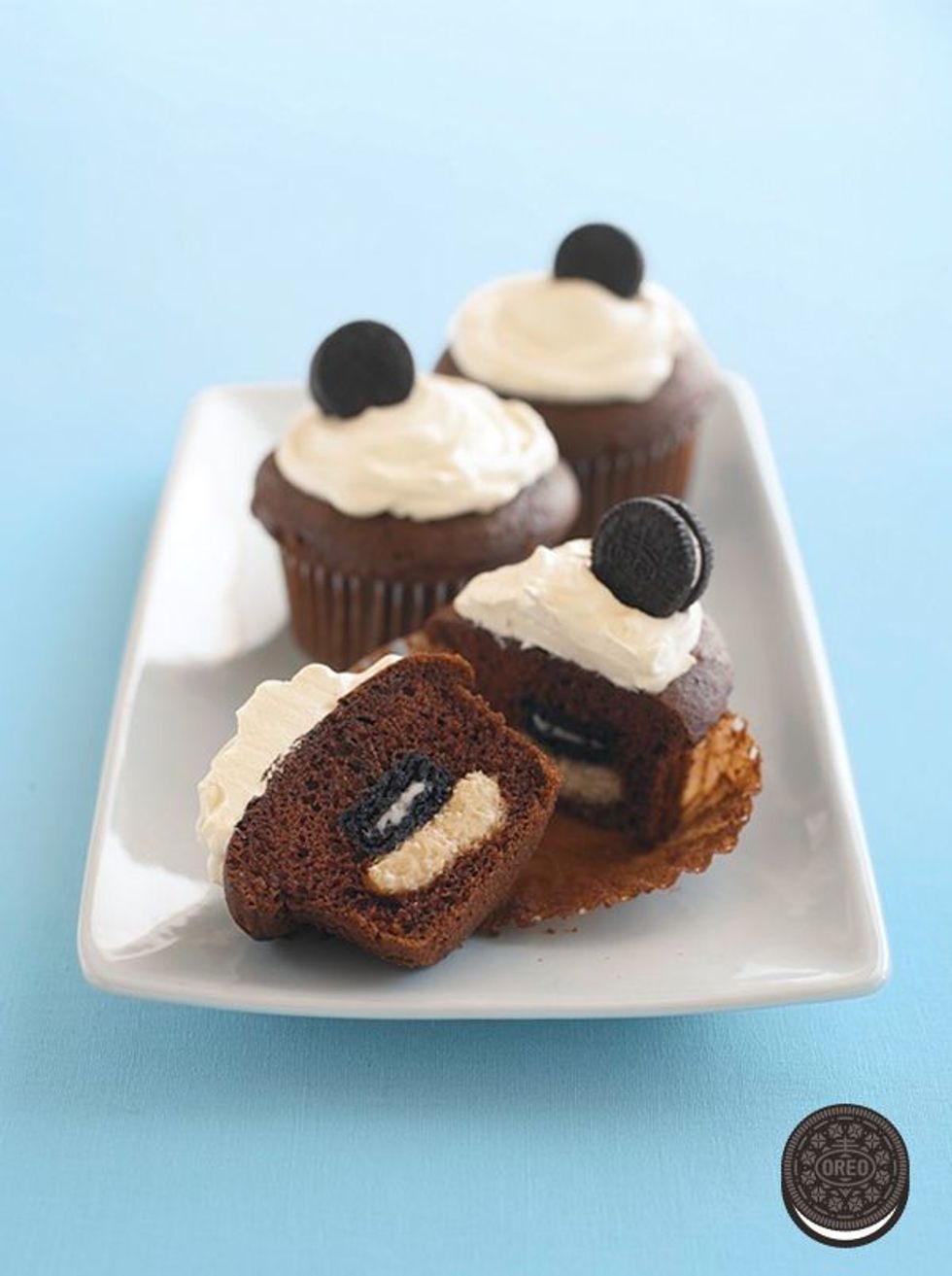 Via: Snack Works
Gone Fishing Oreo Pops
A stick with a treat that's both salty and sweet.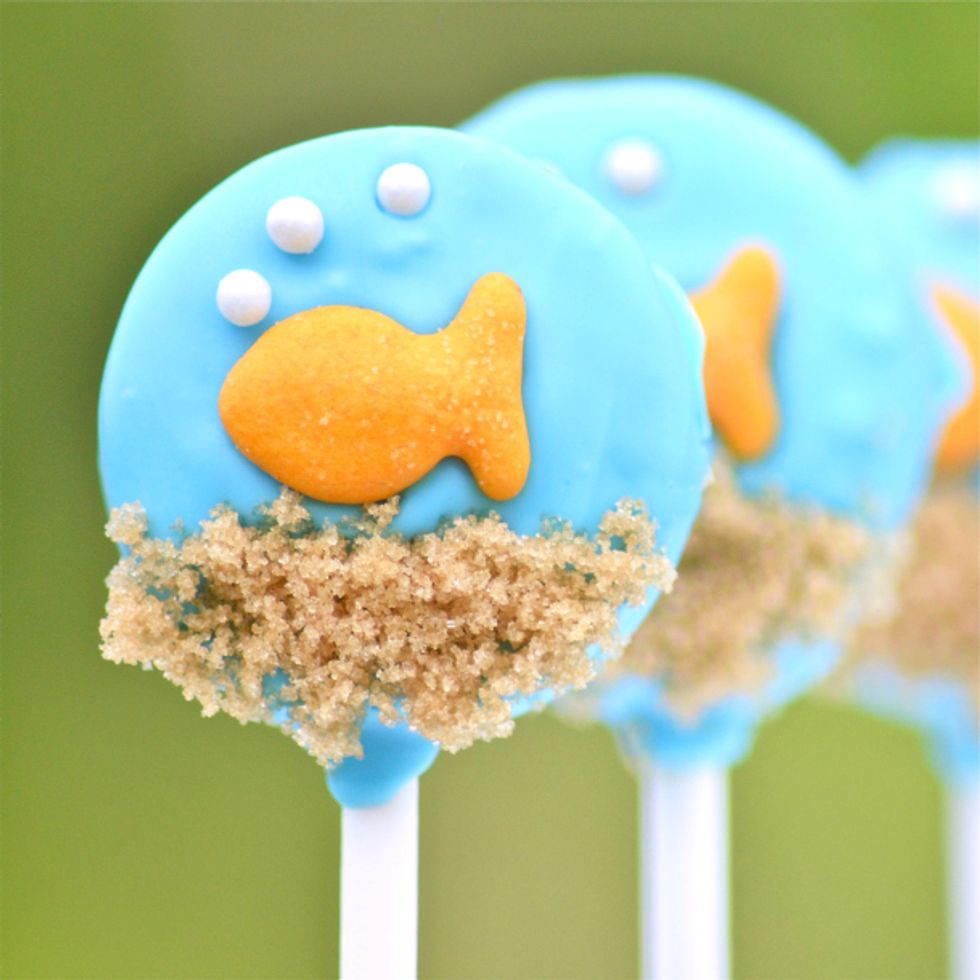 Via: Easy Baked
Oreo Macarons
Light, delicate, and full of chocolaty goodness.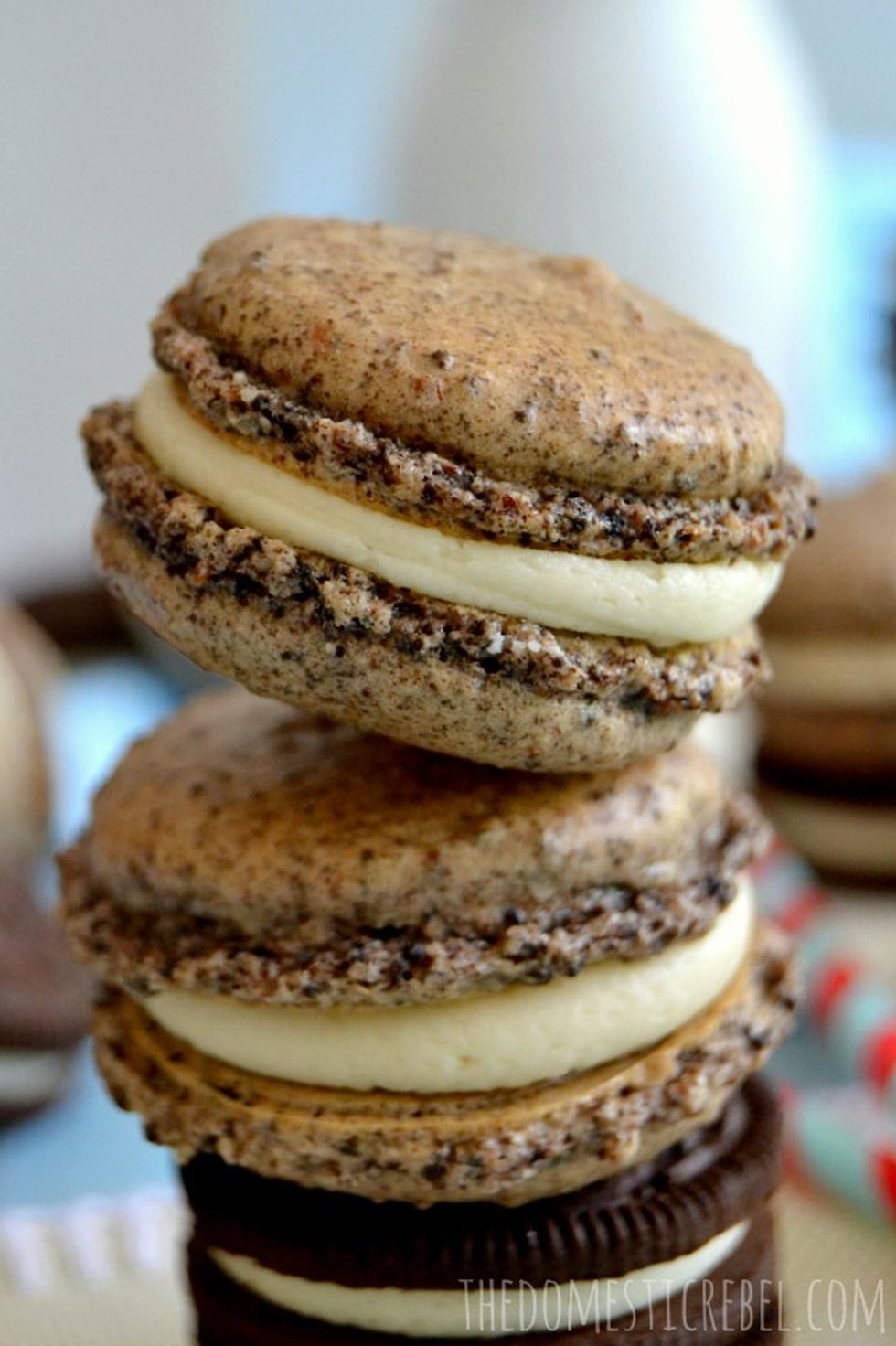 Via: The Domestic Rebel
Chocolate Chip Cookie Dough Stuffed Oreos
I think the name pretty much says it all.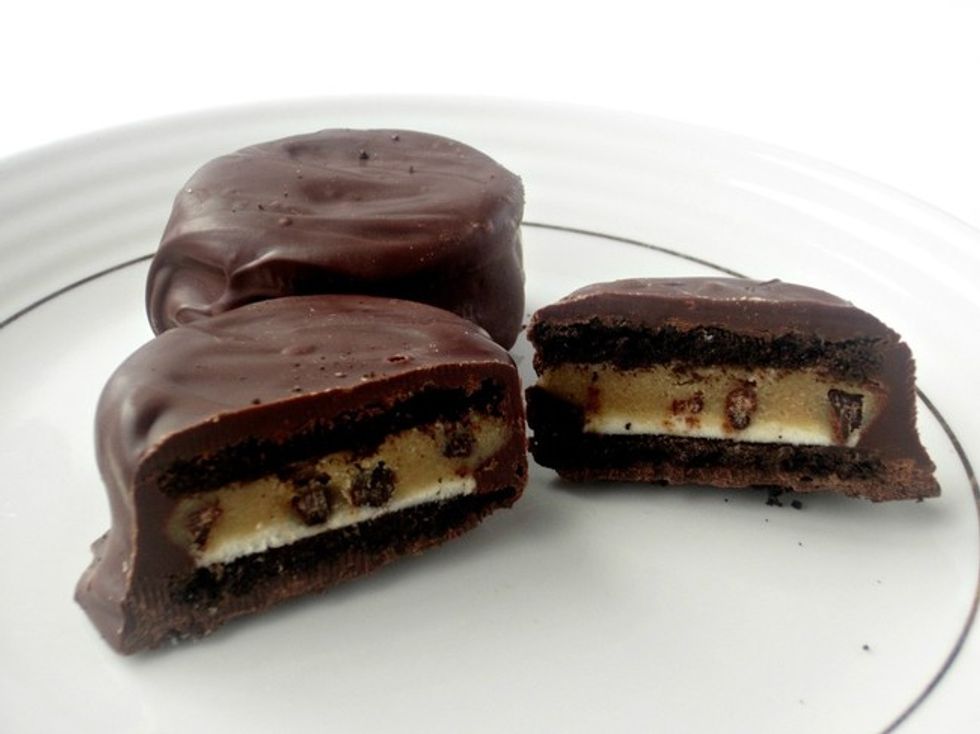 Via: Love to Be in the Kitchen
Owl Cupcakes
Who-who wouldn't love these? (Sorry, but that reference was way too easy to ignore).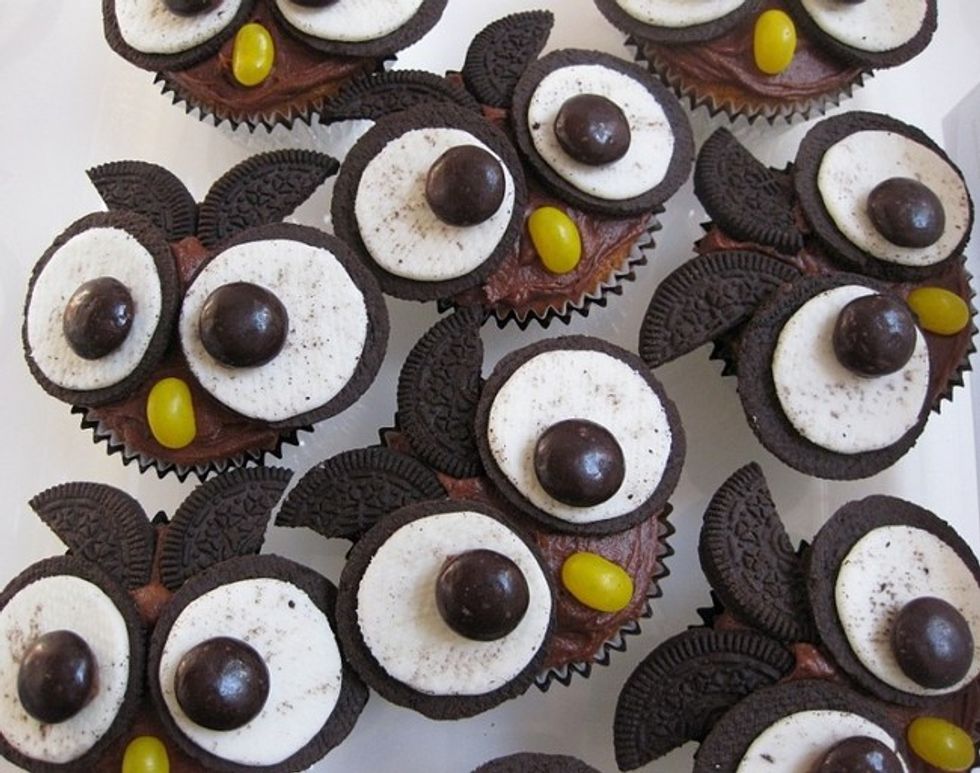 Via: Hold the Beef
No Bake Golden Oreo Truffles
Only three ingredients make these look super fancy.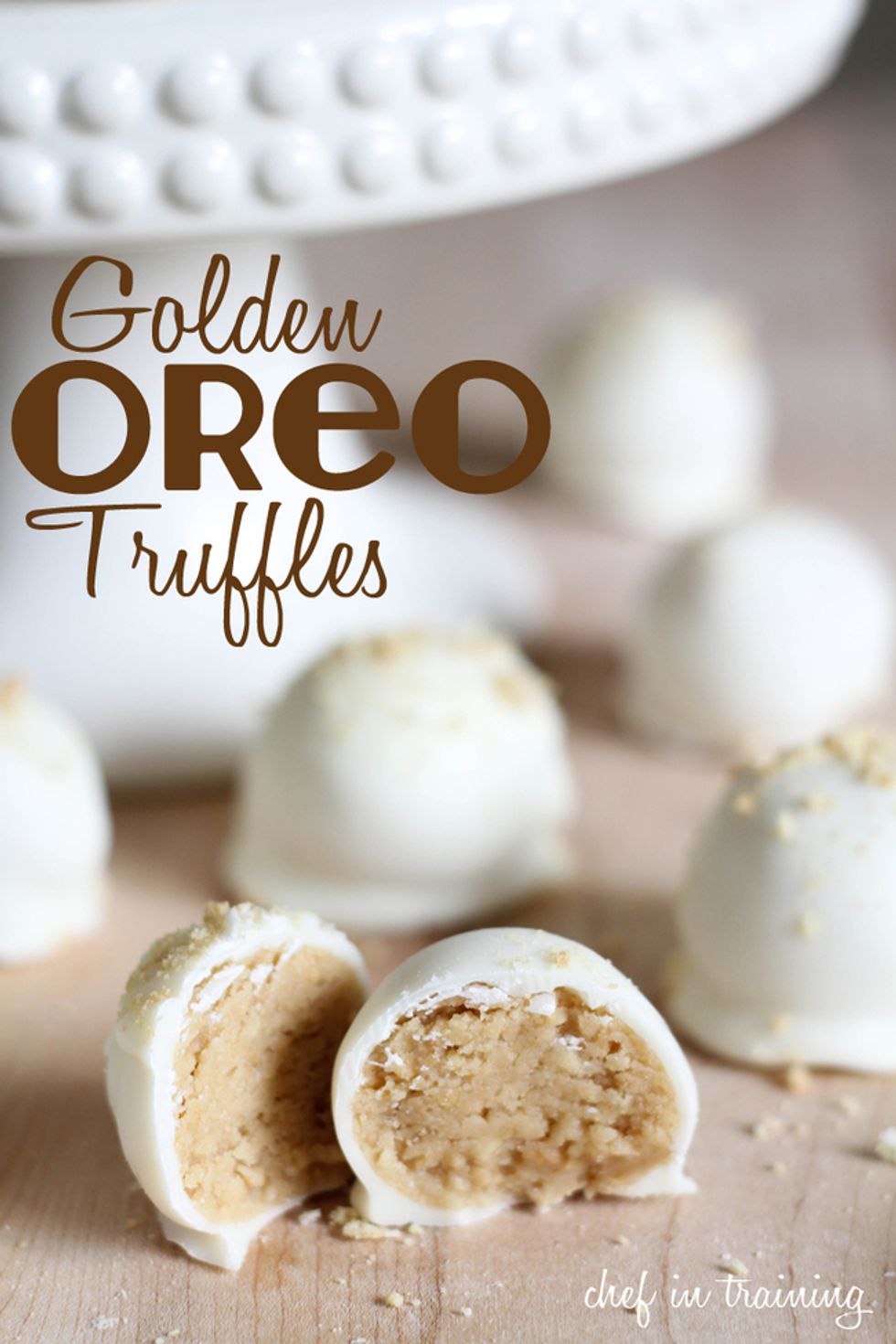 Via: Chef In Training
Oreo Nutella Frappuccinos
If combining these three things is wrong, I don't want to be right.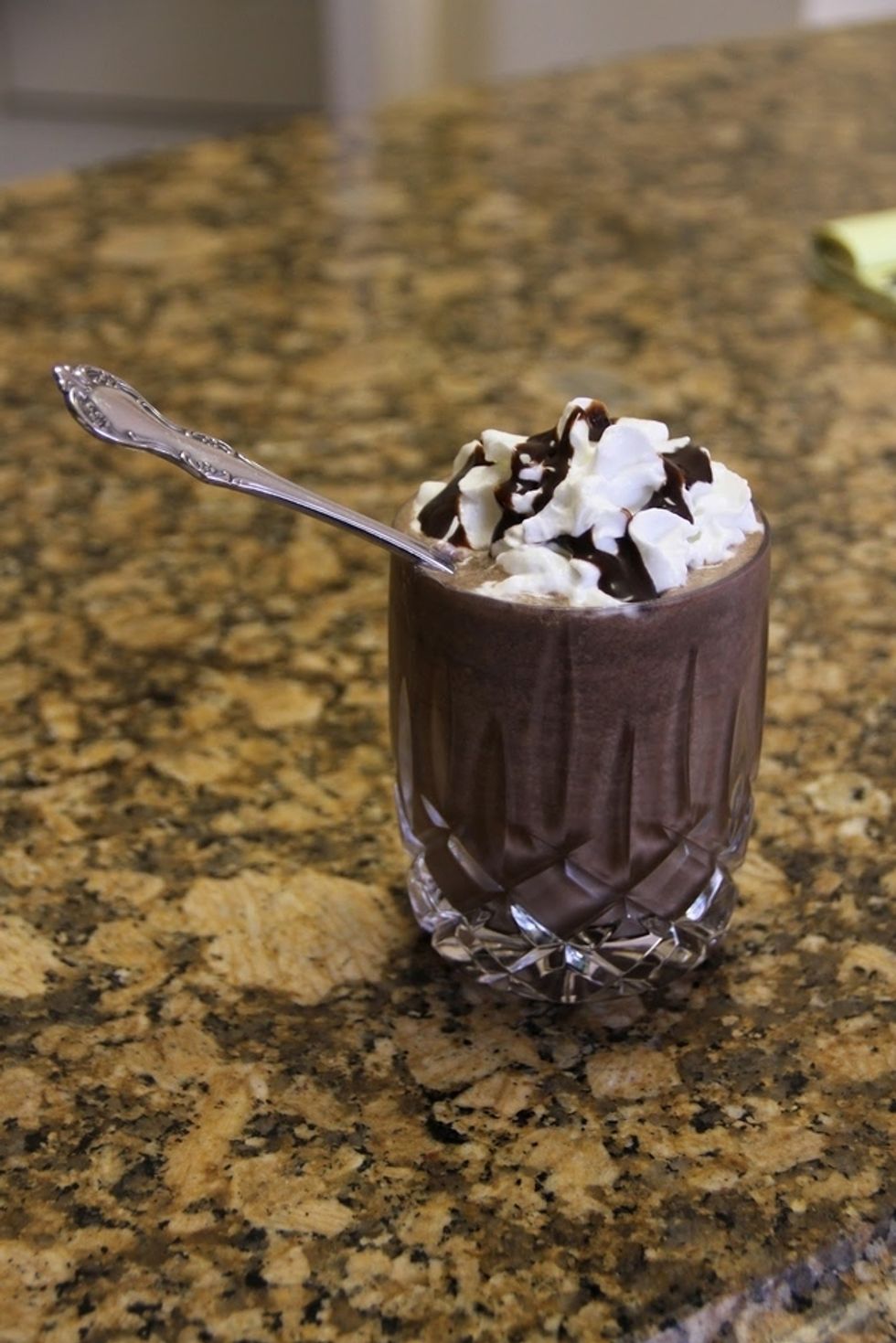 Via: The Coffee Breaker
Oreo Cookie Pancakes
Throw some cookies in your pancake mix for a sweet start to your day.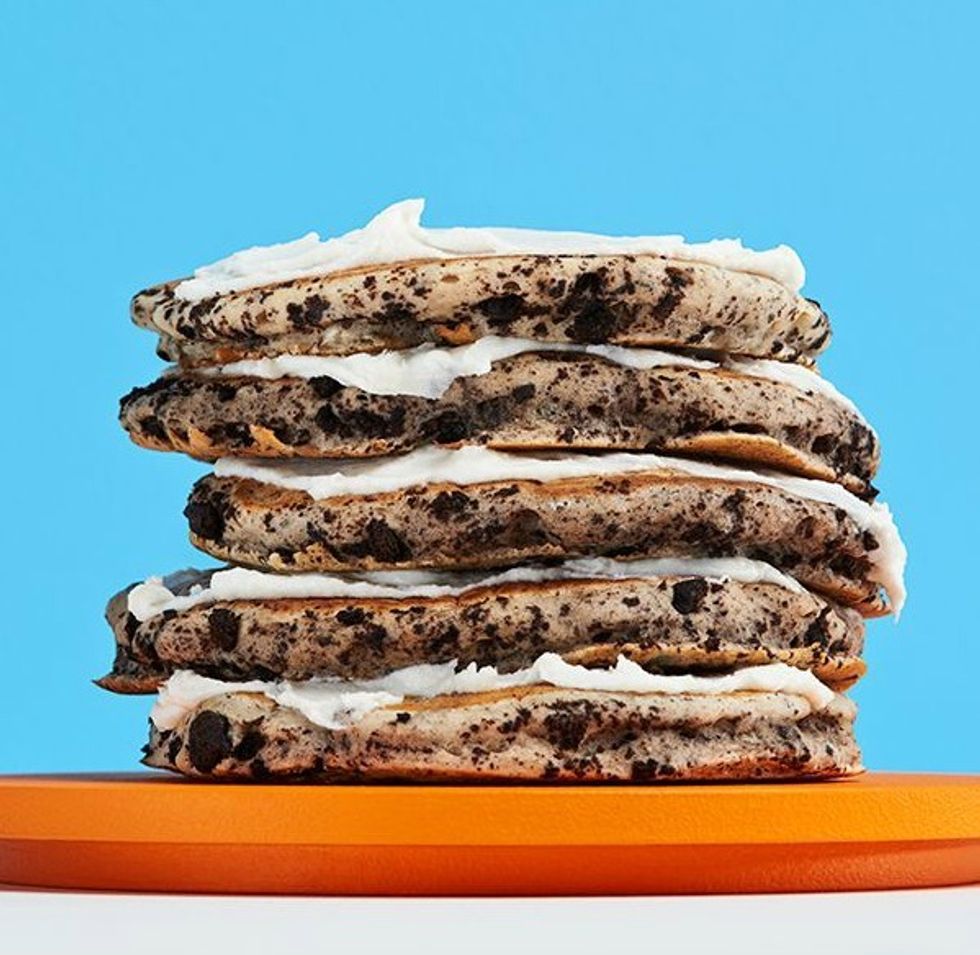 Via: Snack Works
Cookie Butter and Pumpkin Spice Oreo Lasagna
Brace yourself: this has cookie butter, pumpkin spice Oreos, chocolate, cream, and a whole lot of love.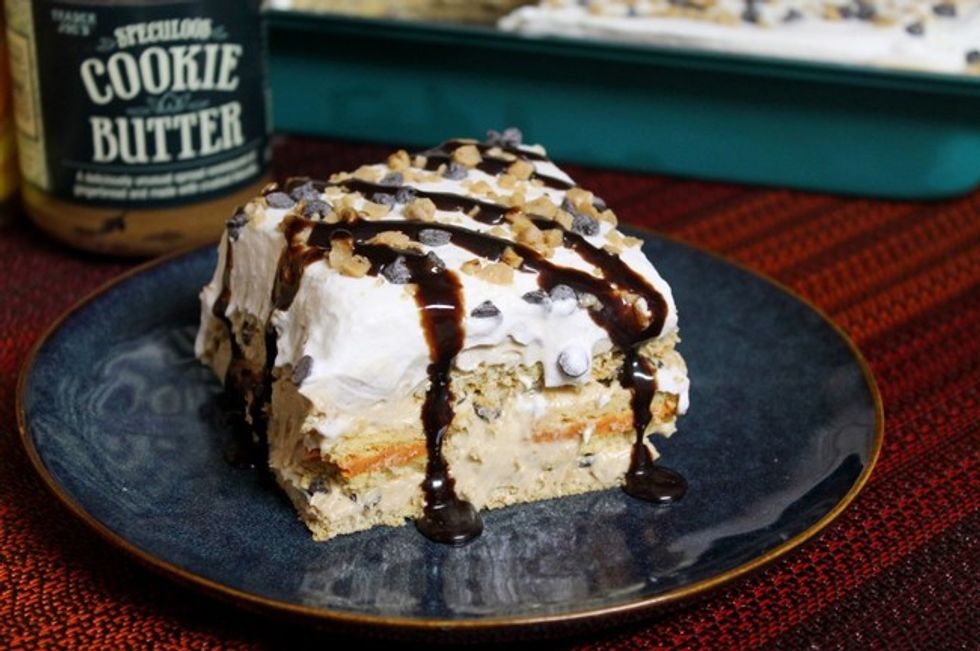 Via: The Spiffy Cookie
Red Velvet Oreo Brownies
These have four tempting layers of goodness.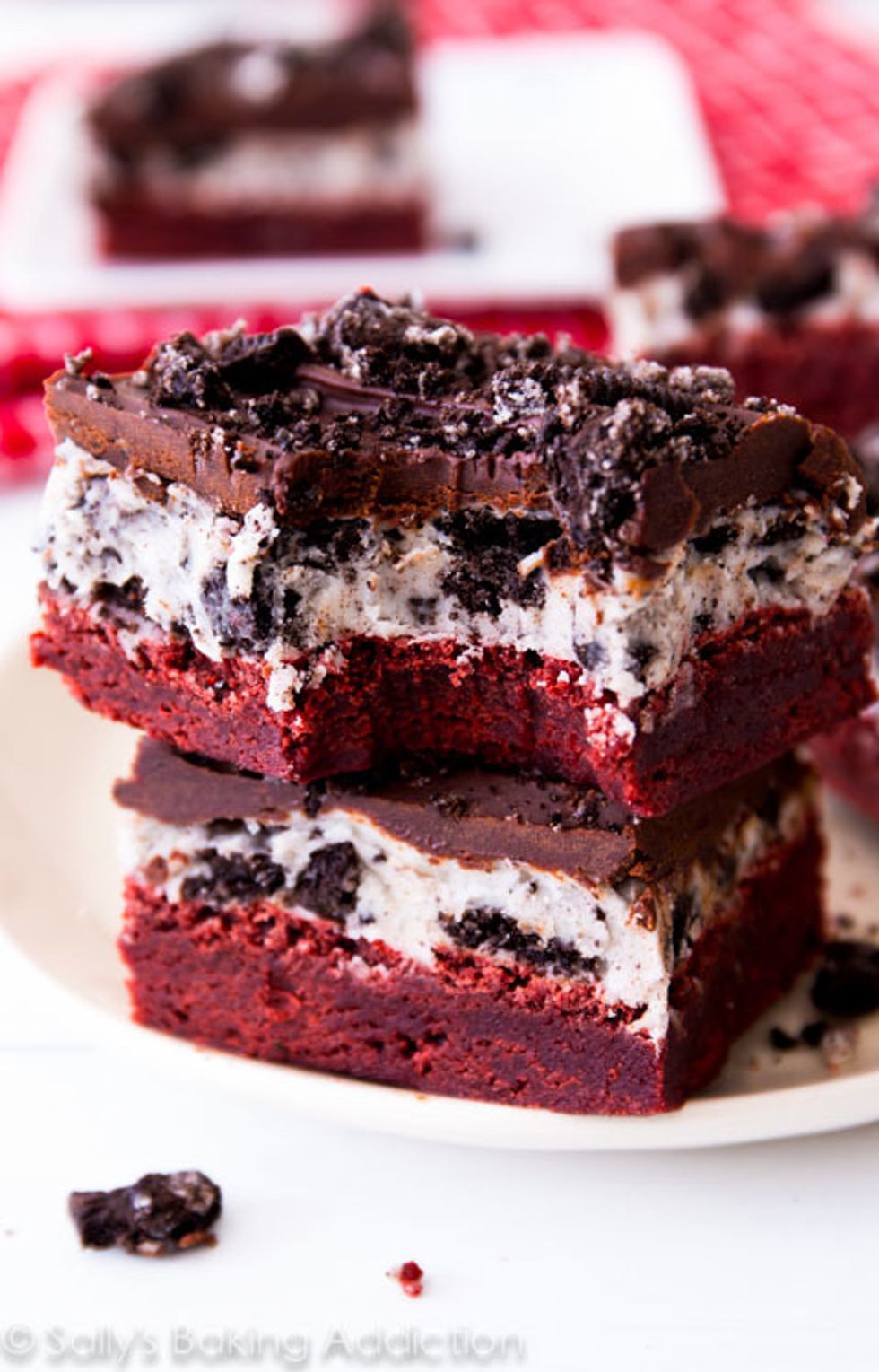 Chocolate Chip Oreo Cheesecake Bars
A sturdy Oreo crust topped with creamy cheesecake and loaded mini chocolate chips.
Cookies and Cream Oreo Bark
White chocolate chips and Oreos melted into something simple and delicious.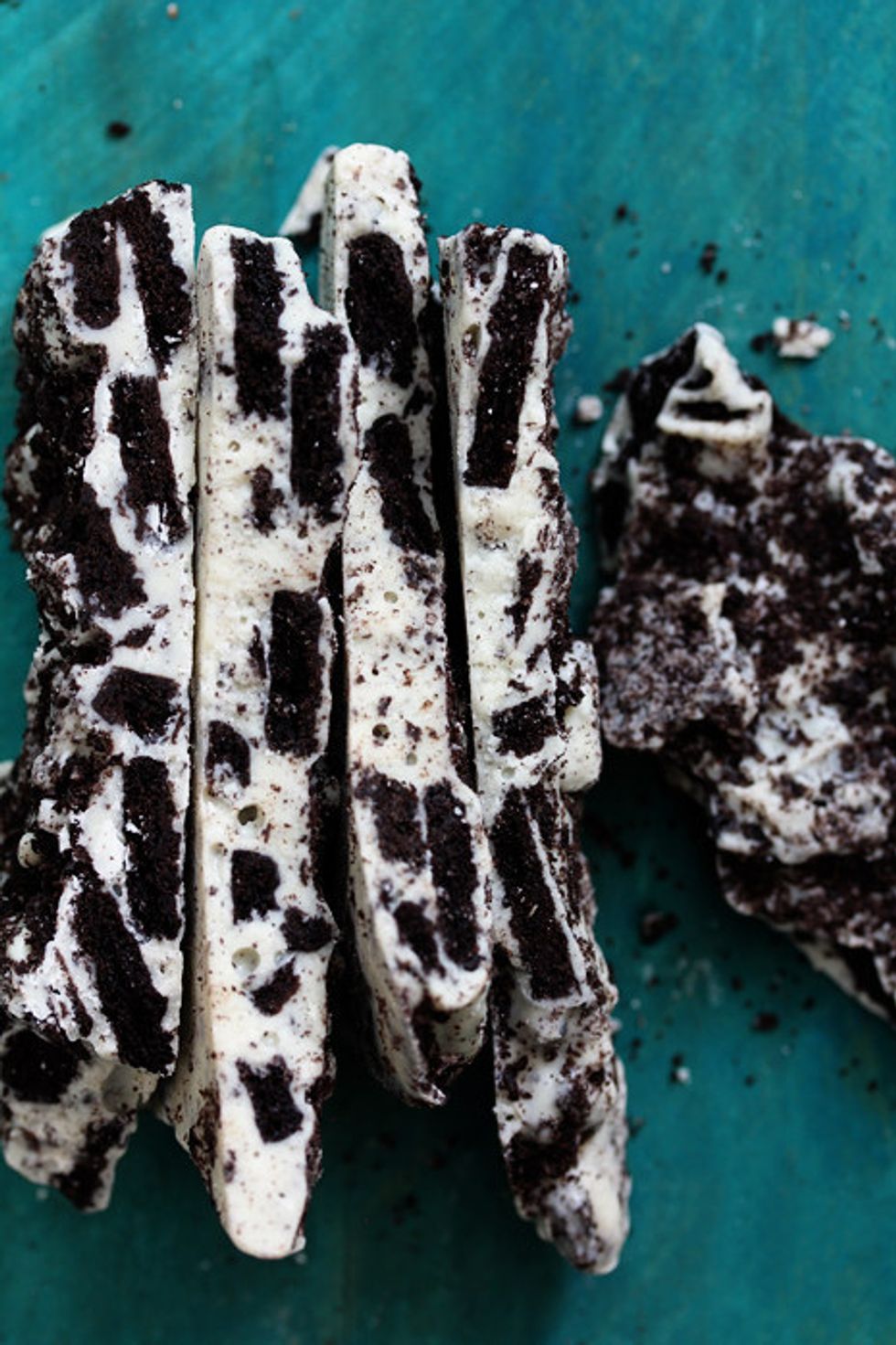 Via: Bakers Royale
Golden Oreo Strawberry Cheesecake Bars
Not a fan of chocolate? No problem. There's an Oreo for that.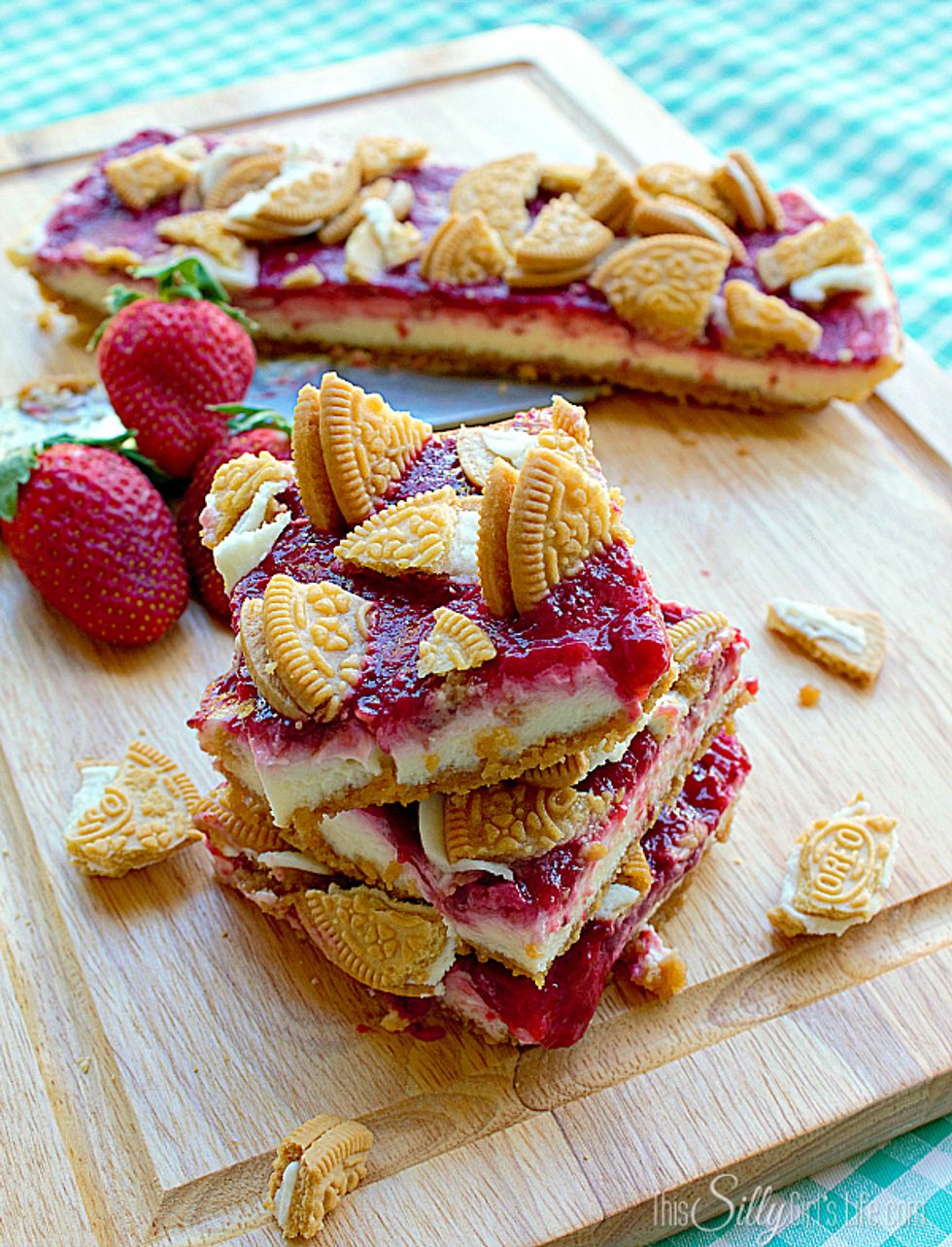 Via: Sugar Bee Crafts
Chocolate Oreo Cake
Almost too pretty to eat…almost.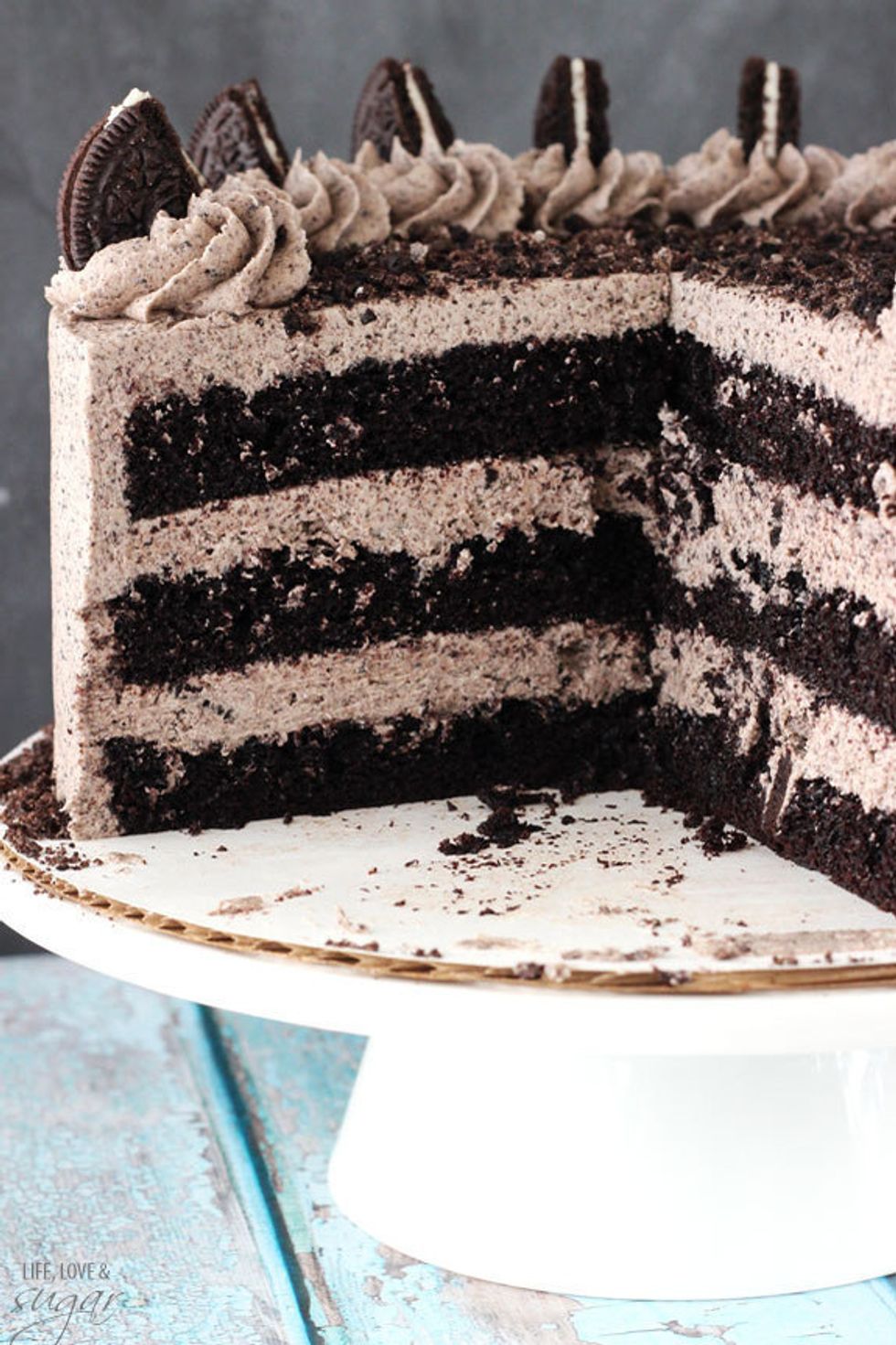 Via: Life, Love and Sugar
Nutella Oreo Cheesecake Deep Dish Cookie Pie
I don't think I need to say anything about this one other than pictures speak louder than words.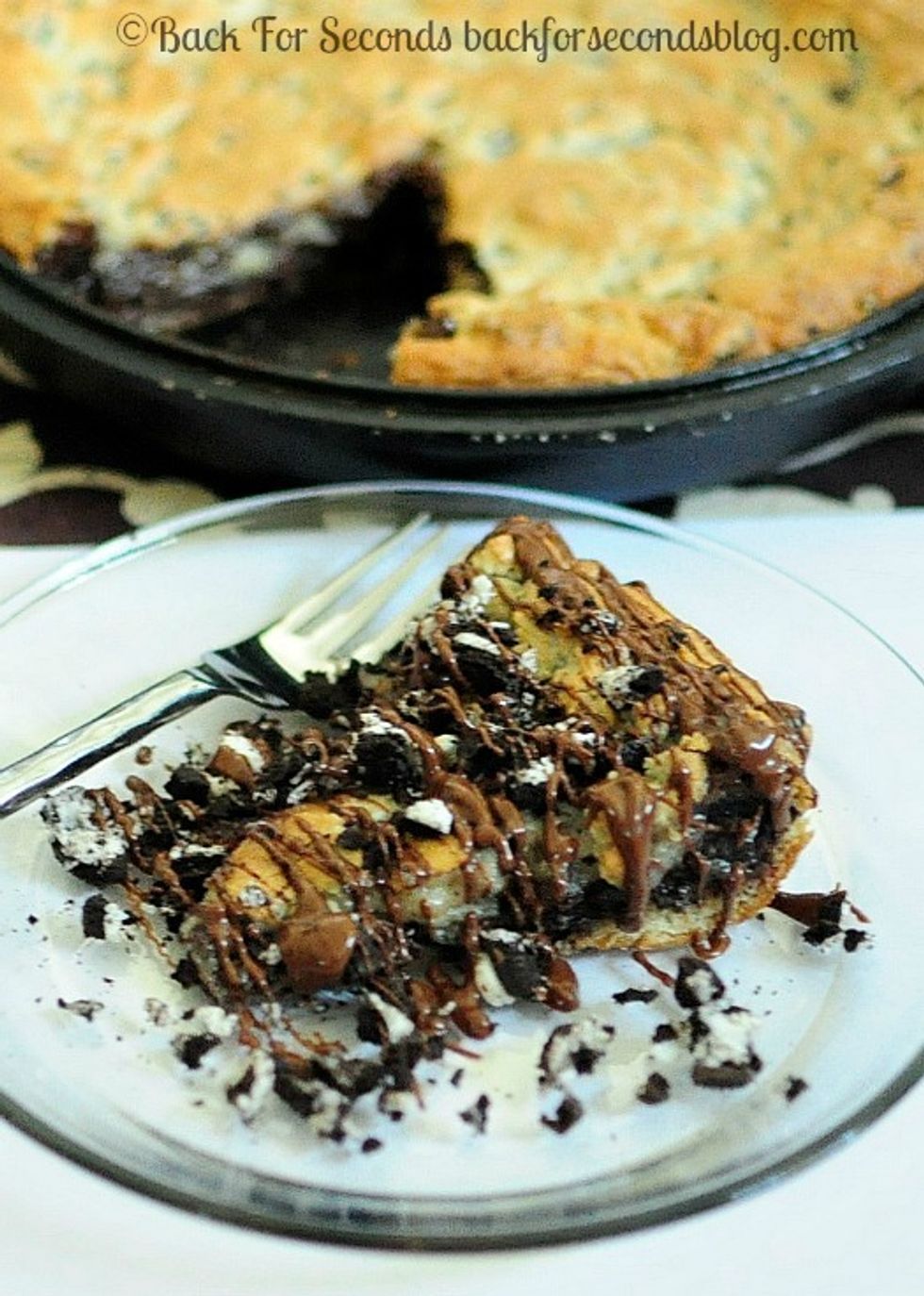 Via: Back for Seconds
Panda Cupcakes
Yes, these take a little bit of time to create, but the cuteness factor is totally worth the effort.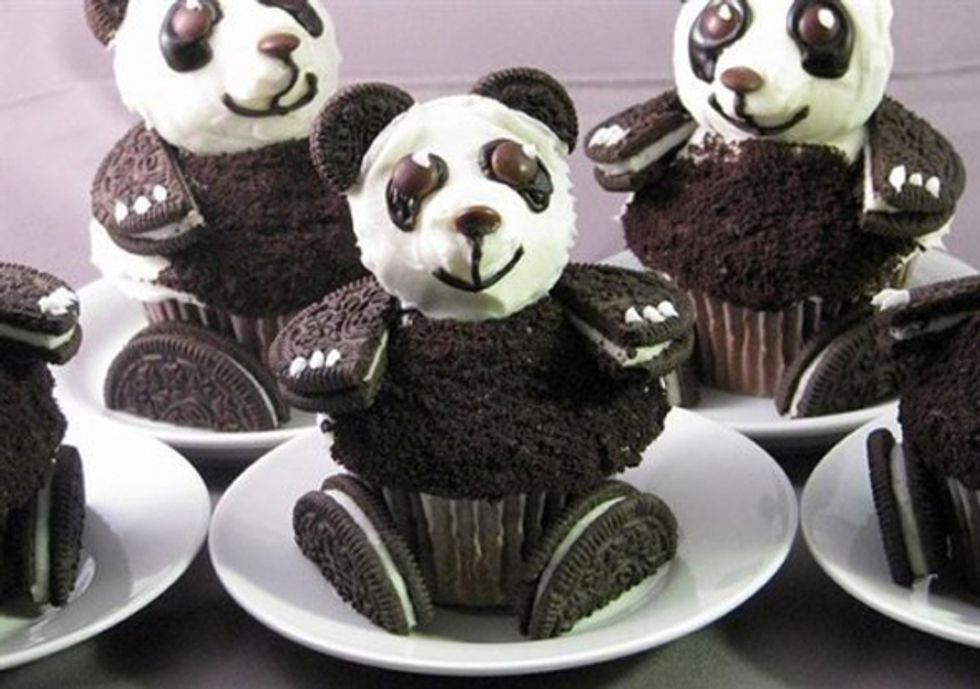 Via: That's Nerdalicious
Peanut Butter Oreo Banana Bread
If it has fruit, that means that it's healthier, right?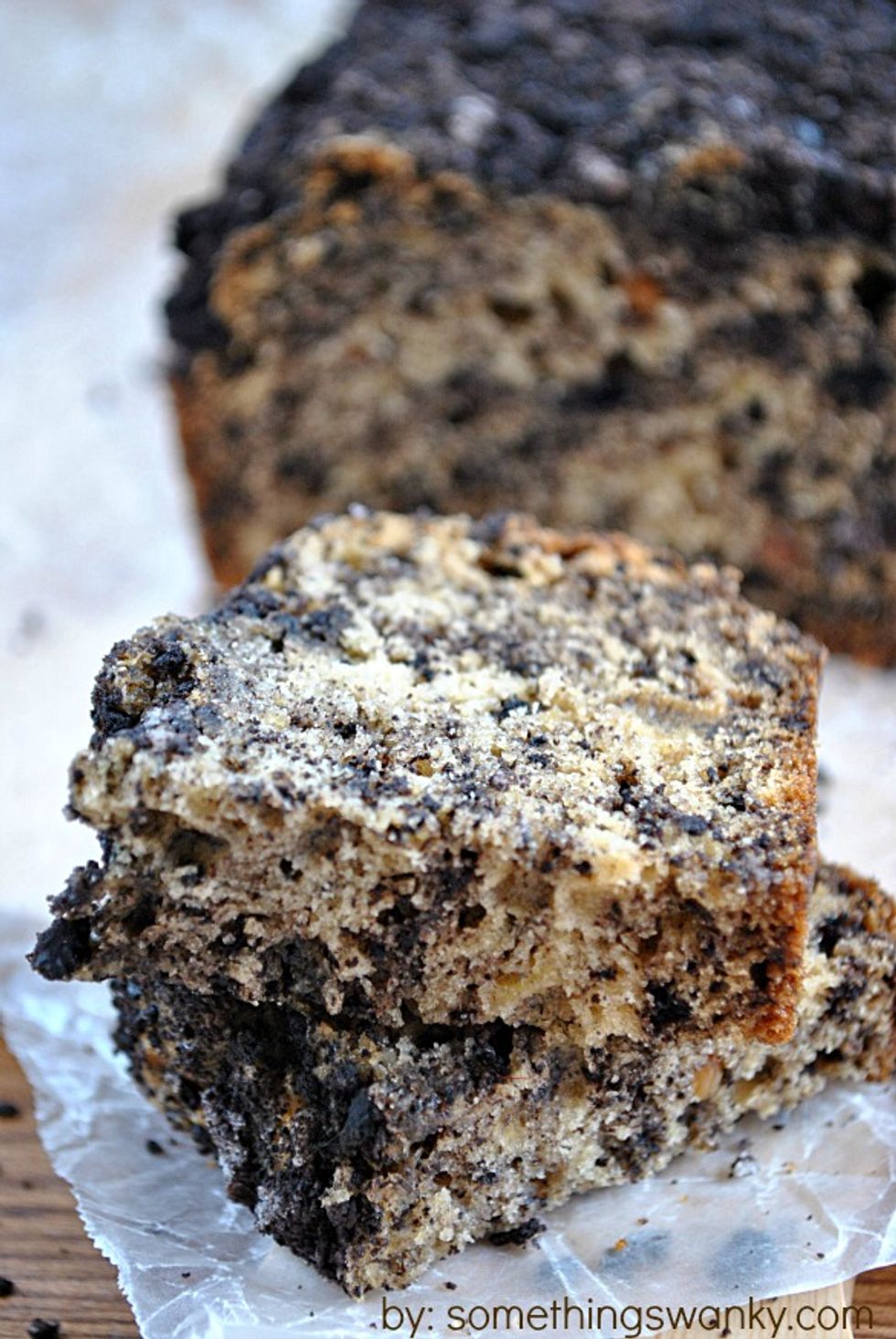 Via: Something Swanky
Oreo Ice Cream Cake
It might look complicated, but really it's only seven ingredients to complete and utter happiness.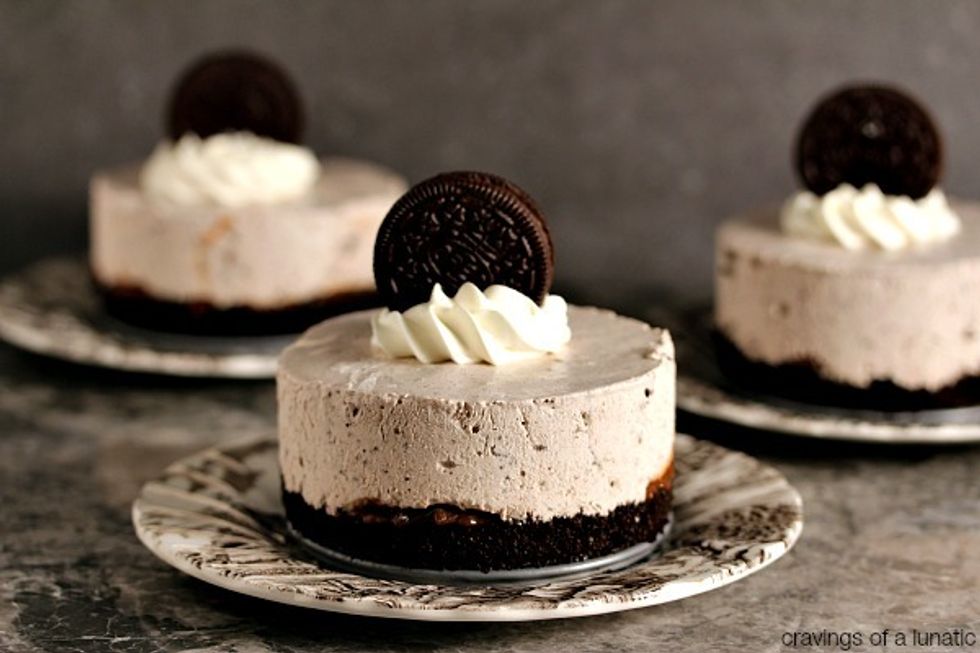 Coconut Oreo Strawberry Shortcakes
To give these shortcakes a tropical twist, add coconut milk and shredded coconut. Then, for even more fun, add chopped up Oreo cookies.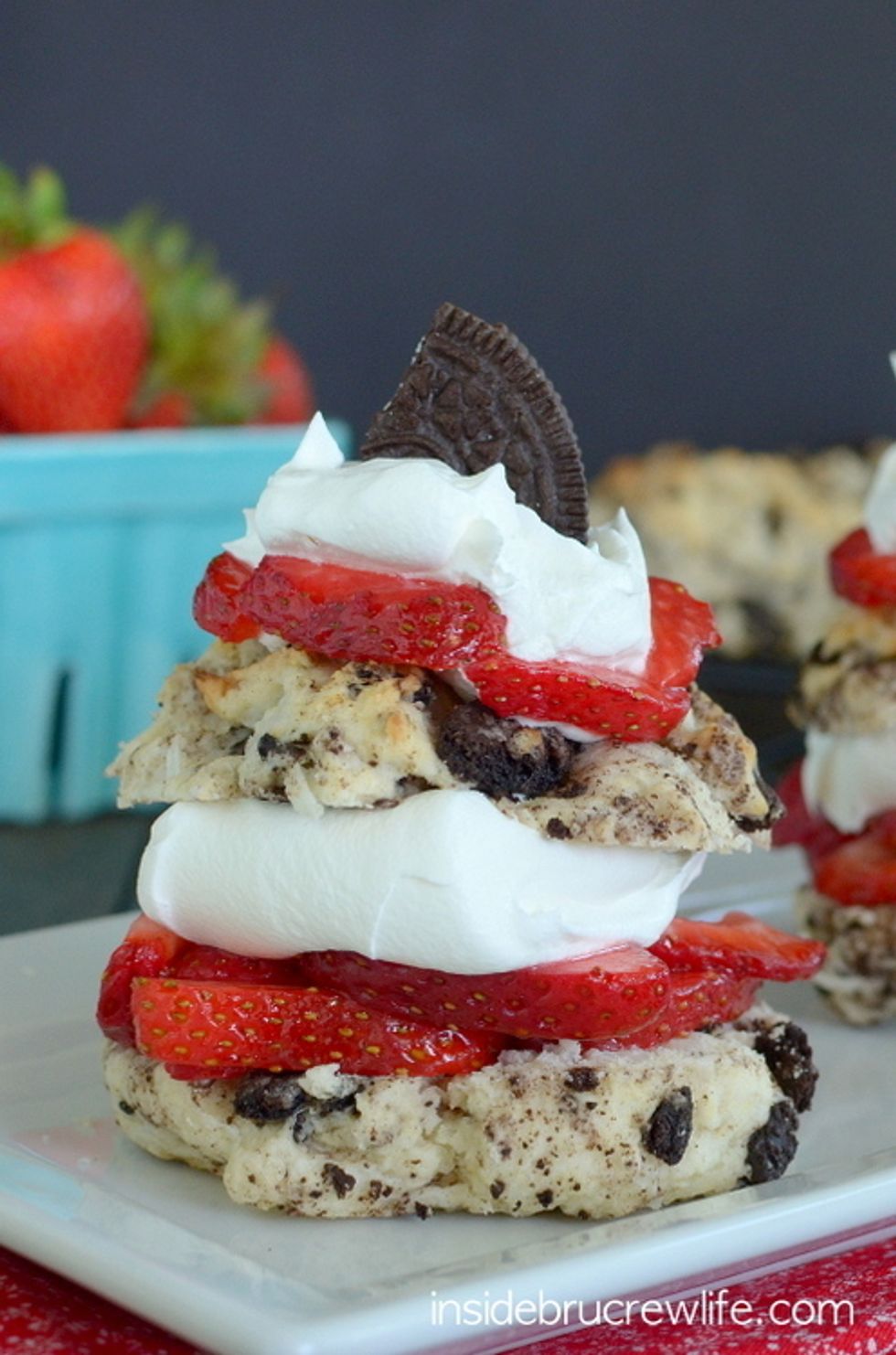 Via: Inside Bru Crew Life
Bacon Fried Oreos
Is everything better with bacon? You bet it is!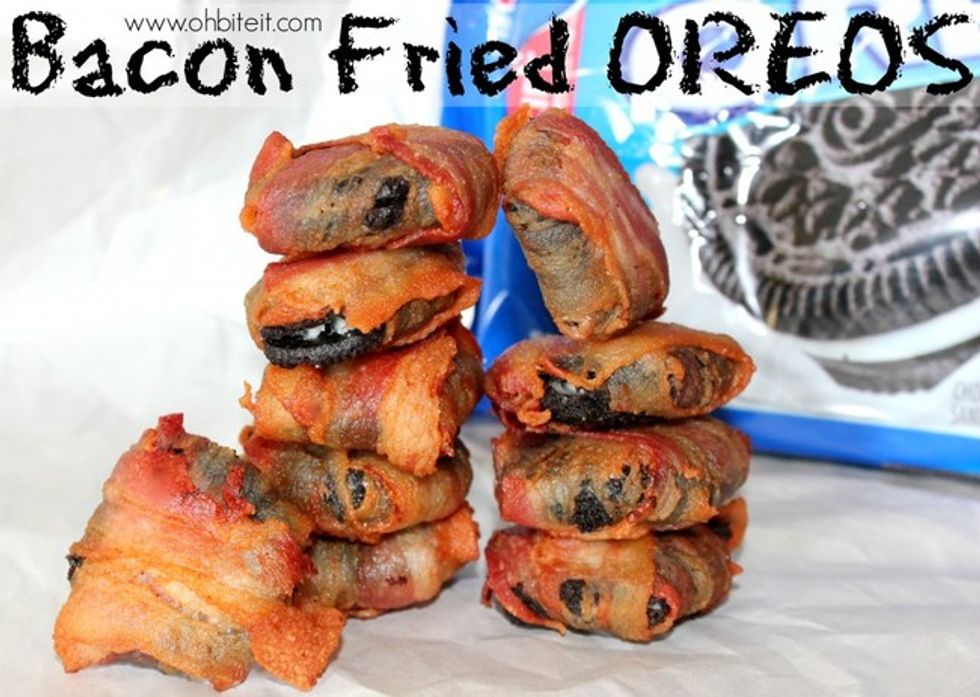 Via: Oh, Bite It
Oreo Cookie Pound Cake
The only way to up the ante with pound cake is to stuff it with Oreos and drizzle it with glaze.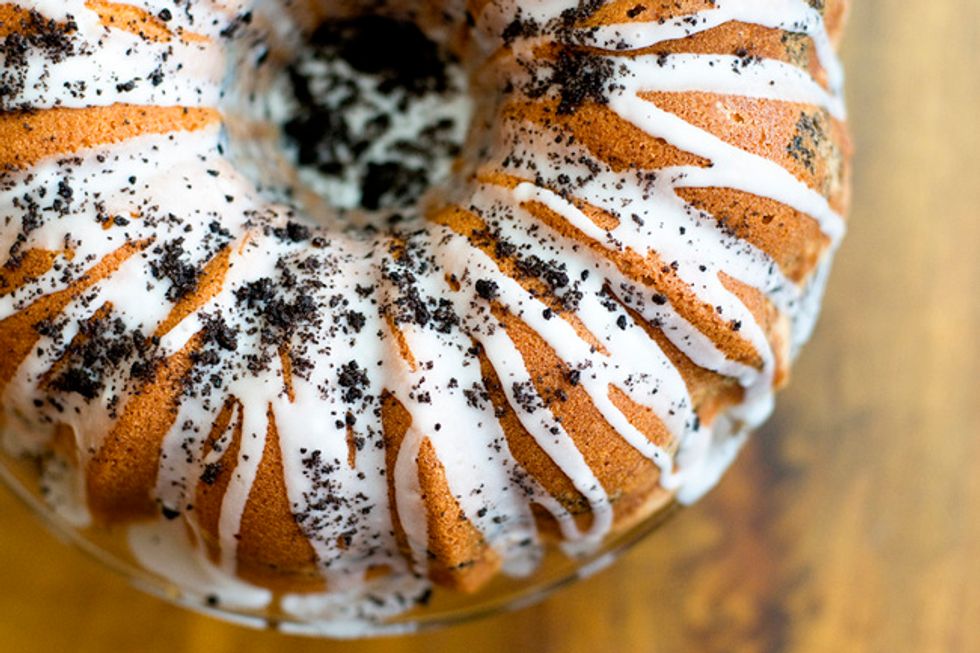 Cookies and Cream Muddy Buddies
The tiny crushed Oreos coat the outside of the chocolate and cereal to make them taste amazing.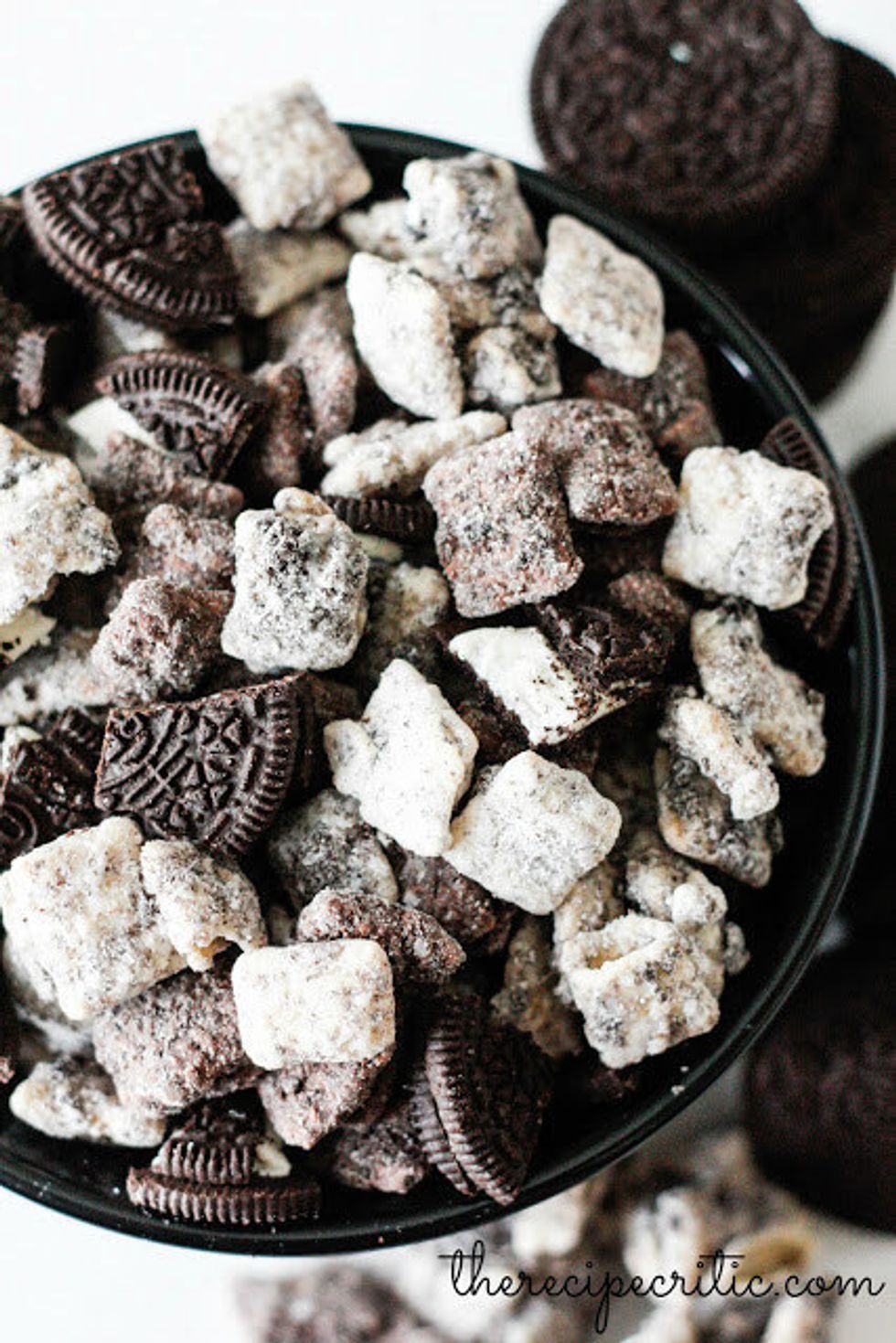 Via: The Recipe Critic
Lemon Oreo Apple Crisp
Throw a twist into a classic by adding finely crushed lemon Oreo cookies.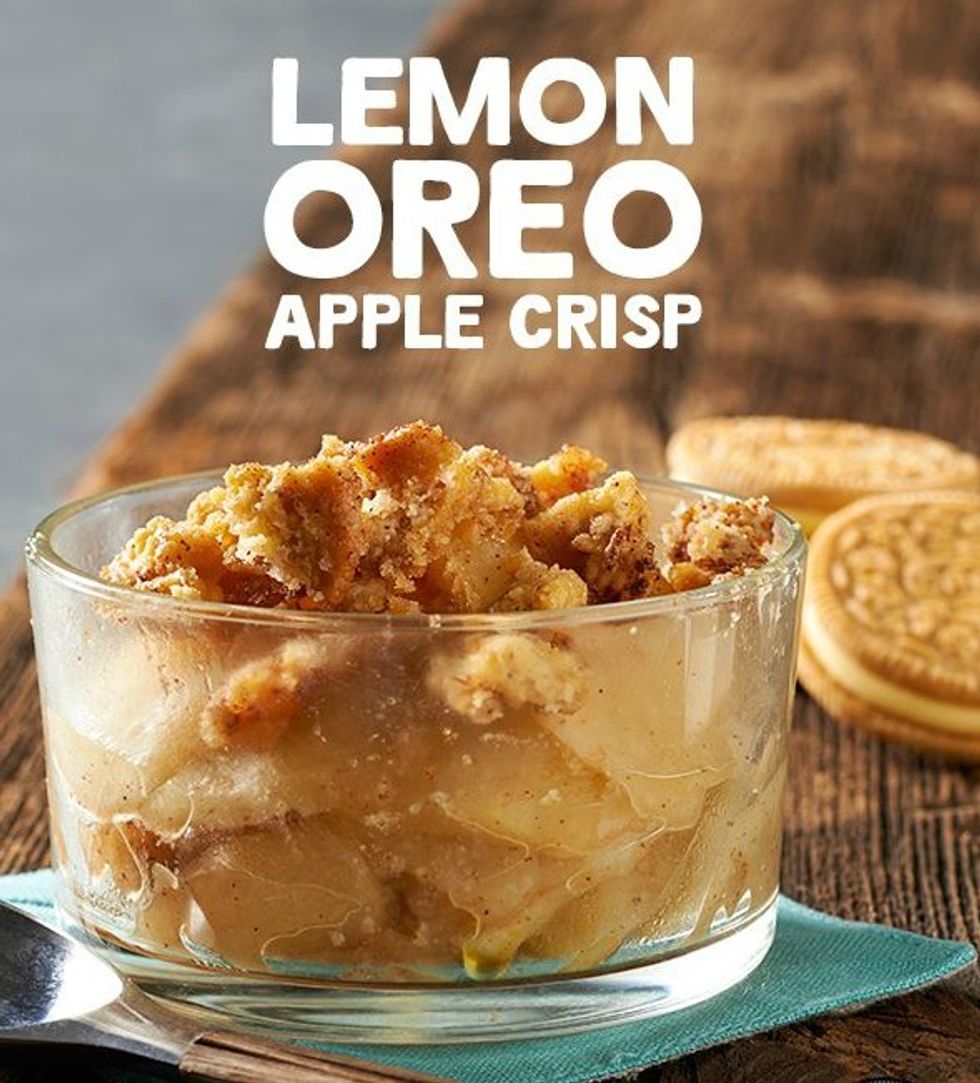 Via: Snack Works
Cookies and Cream Oreo Fudge Brownies
The trick? Make it easier on yourself and use a brownie mix to speed up the process of shoving these in your mouth.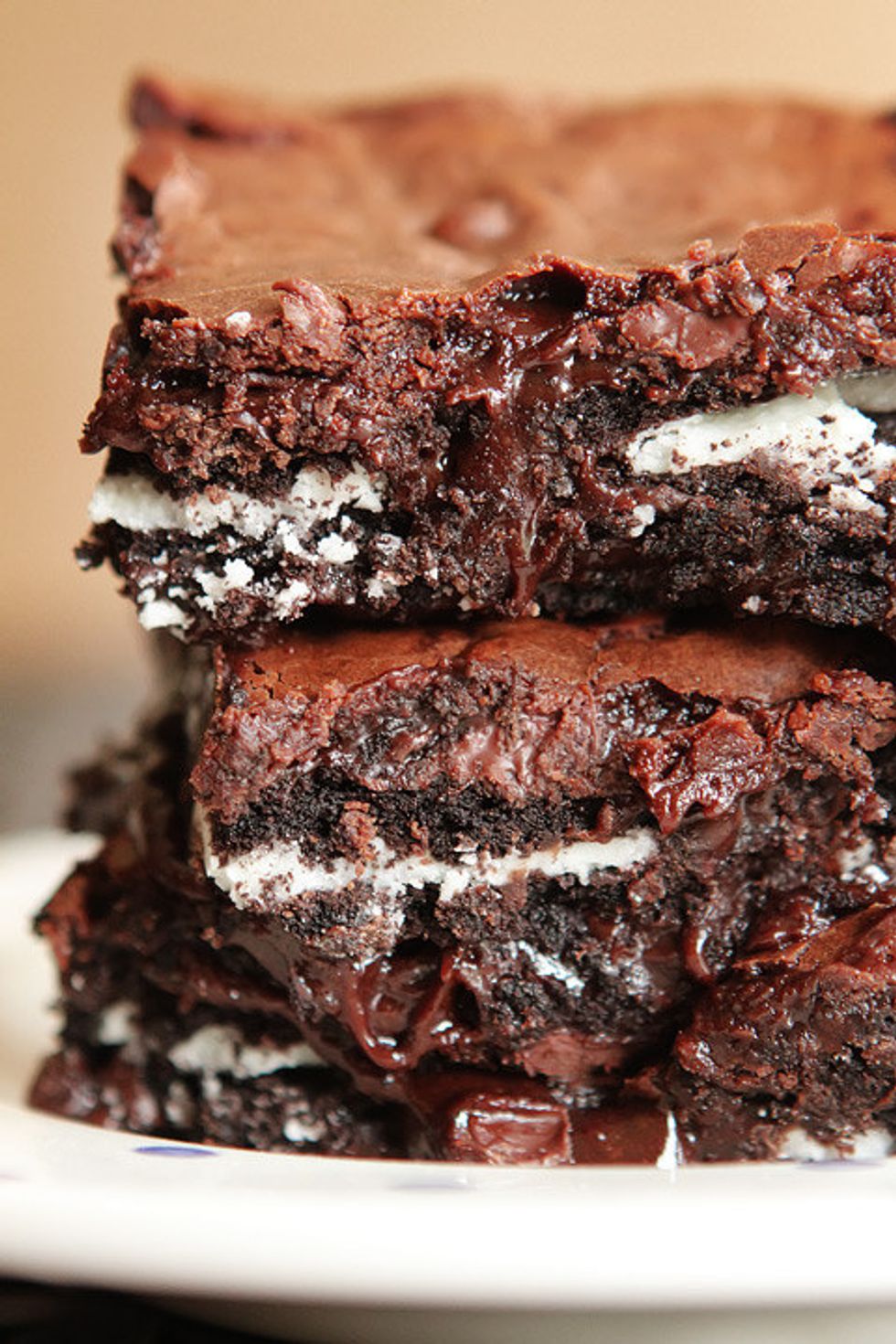 Via: Kevin and Amanda
Flower Pot Cookies
Bake some Toll House chocolate chip cookies, make a well, fill it with Nutella, cover it with crushed Oreo "dirt," and stick in an adorable flower.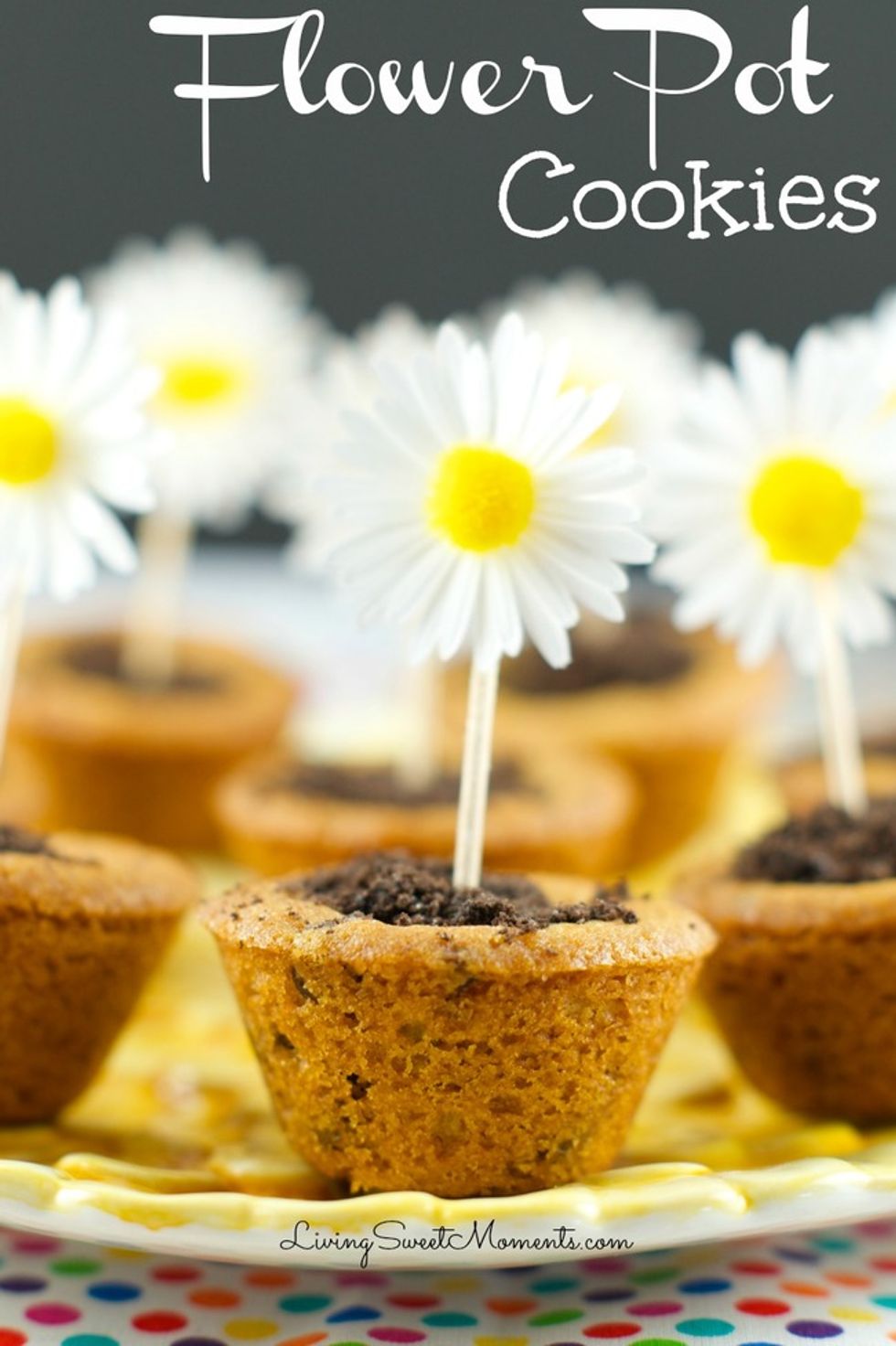 Via: Living Sweet Moments
Mint Chocolate Chip Cheesecake
This Mint Chocolate Chip Cheesecake has a chocolate cheesecake layer topped with a minty green cheesecake layer on an Oreo crust.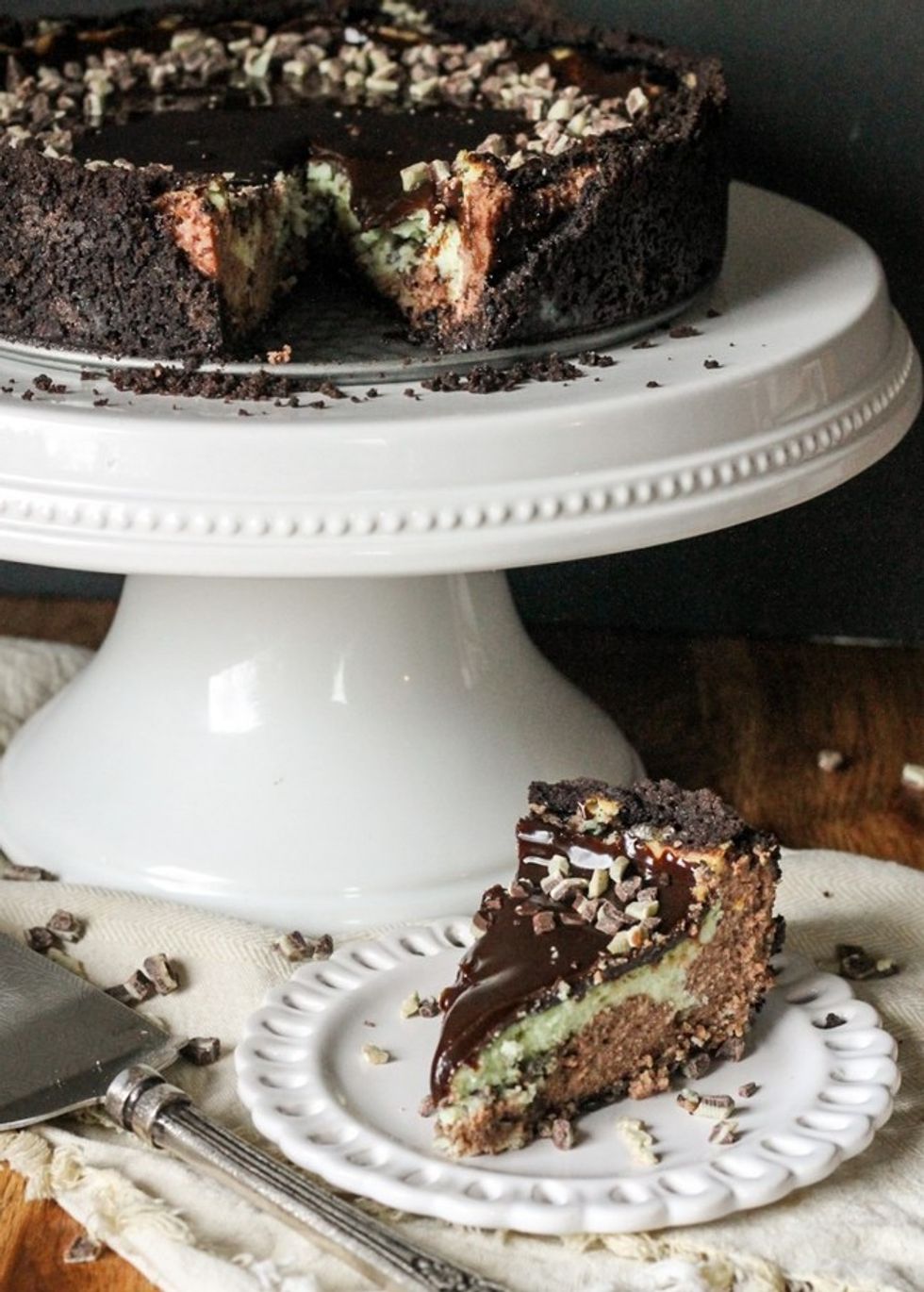 Via: Bakerita
Pumpkin Oreo Truffle Dip
Dip your Oreos in even more Oreos.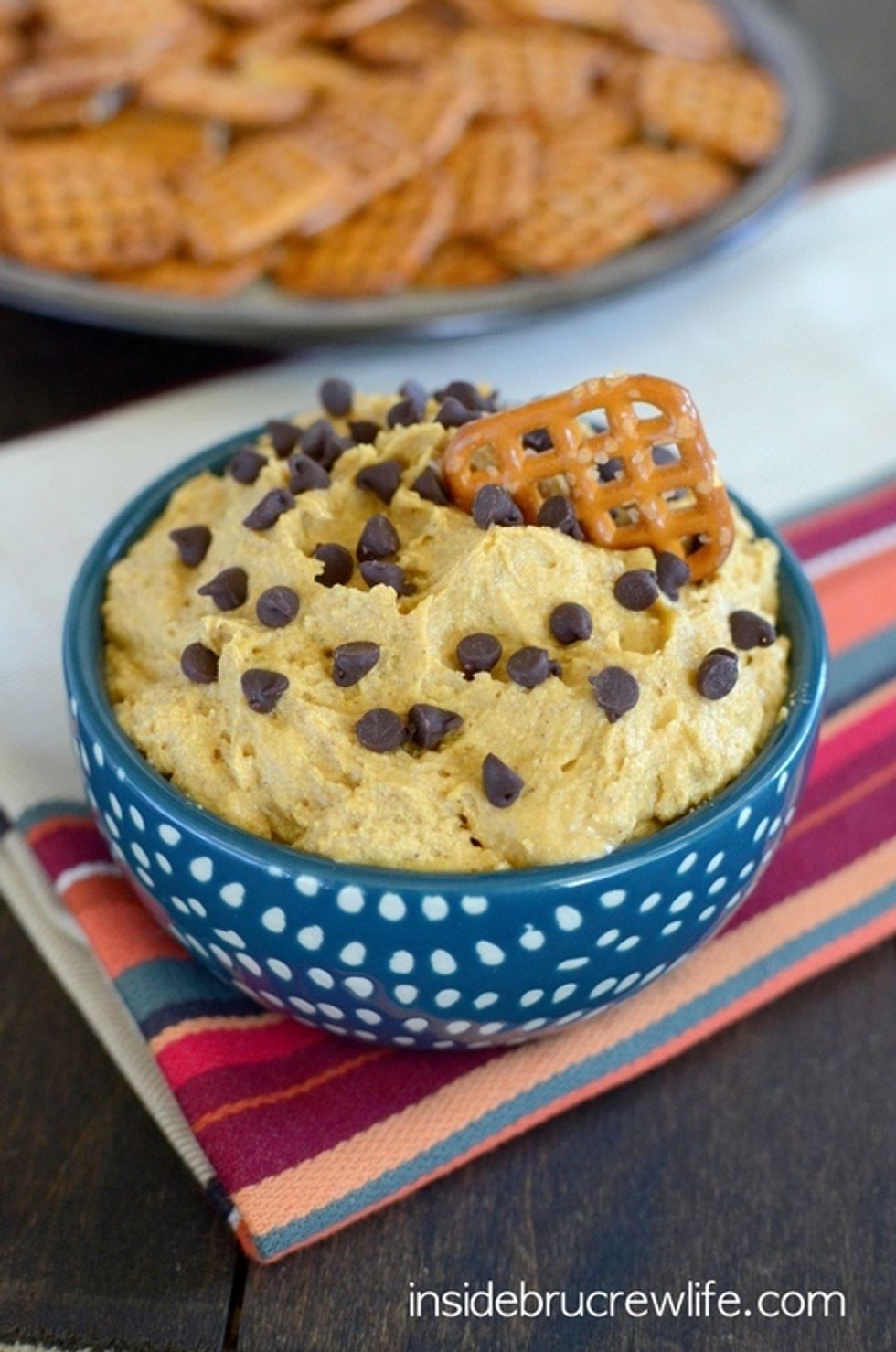 Via: Inside Bru Crew Life
Raspberry Oreo Mocha Cheesecake Cake
This is pretty much a work of art; an incredible, edible work of art.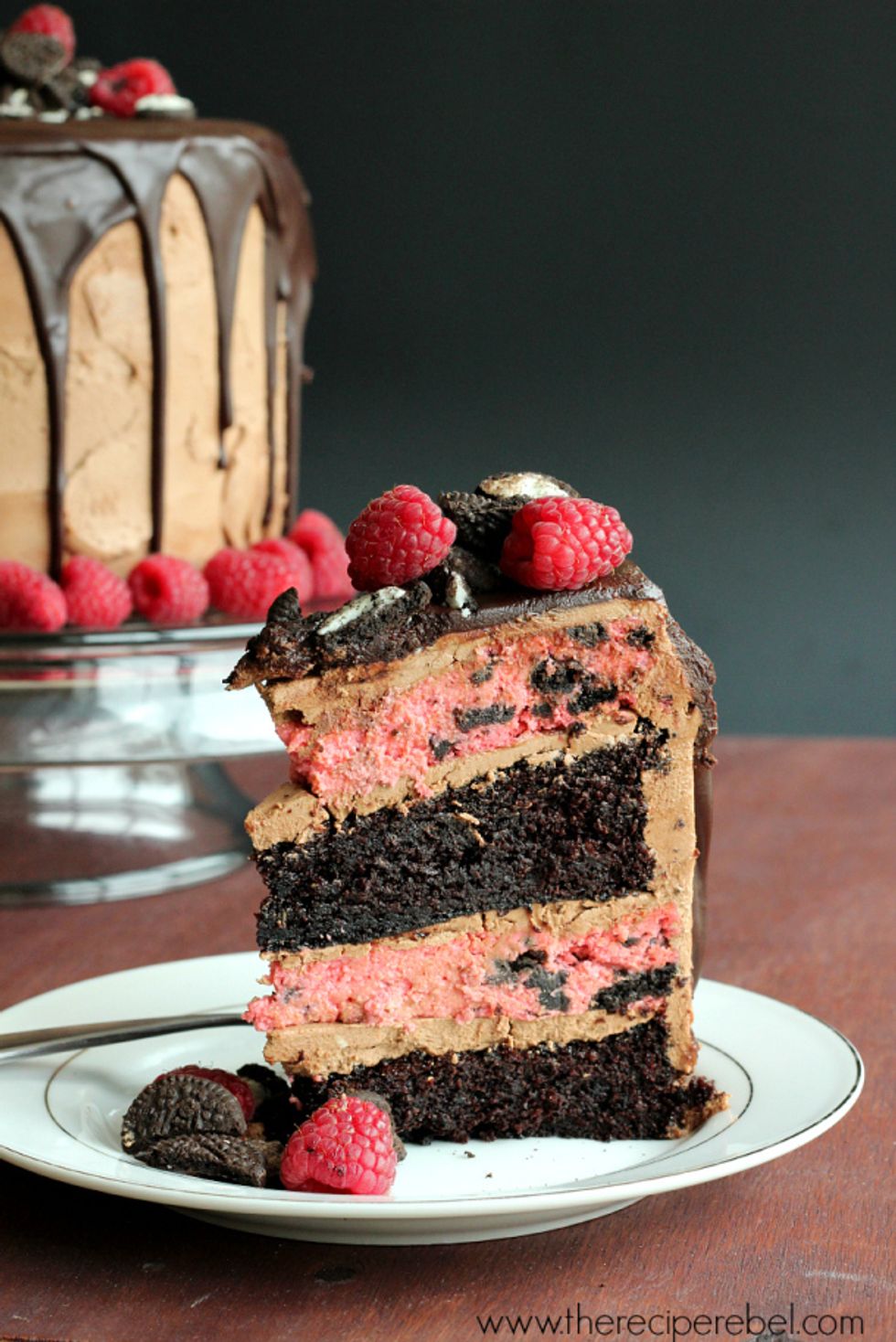 Via: The Recipe Rebel
Golden Oreo Cupcakes
These Golden Oreo cupcakes are made with yellow cake, cream cheese frosting, topped with a cookie, and baked on top of a Golden Oreo.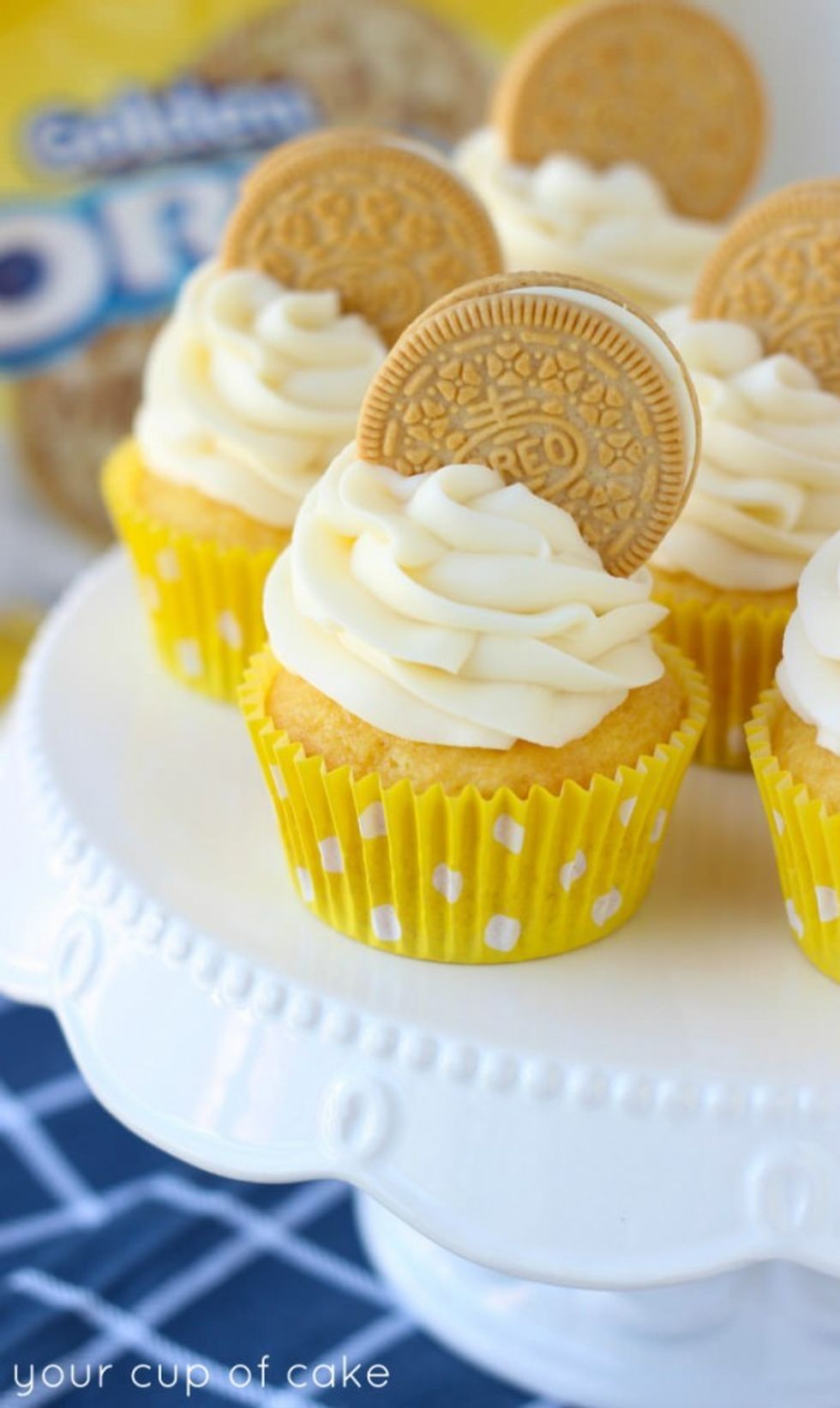 Via: Your Cup of Cake
Oreo Dipr
If you are into just dipping, never lose your cookie to the milk mush again with this handy little tool.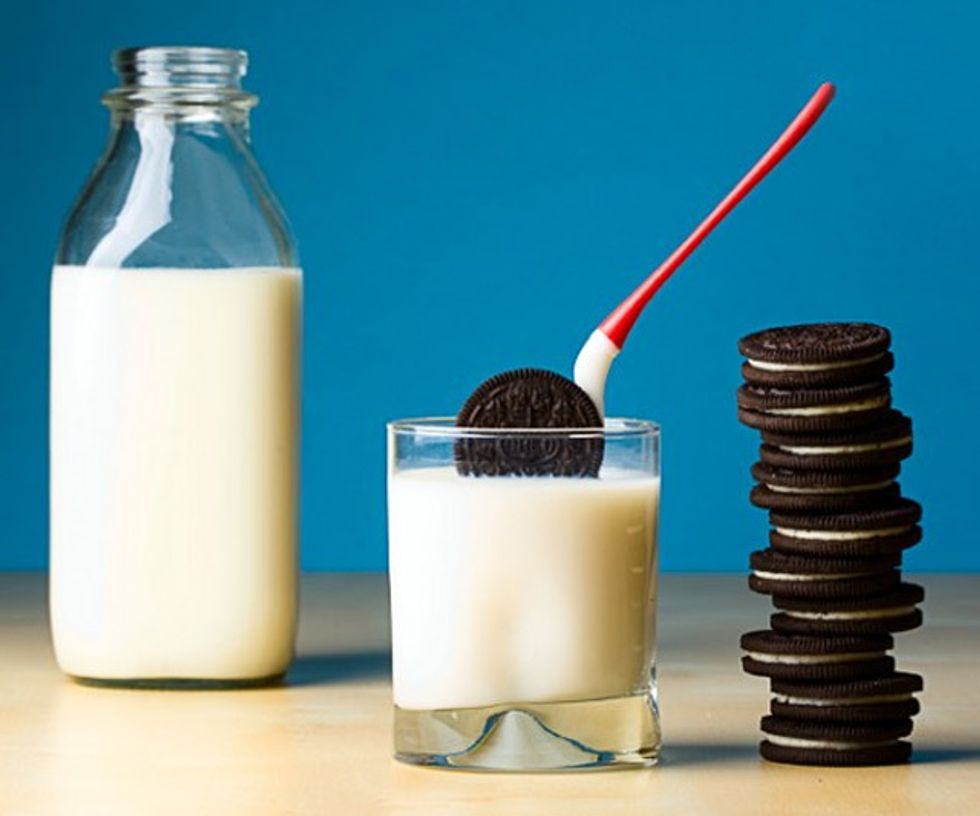 Image: Dude! I Want That
So...who wants a cookie?