Disneyland can only be described as a place of wonder, the kind of place where all your wildest dreams come true.
Now Disneyland has gone to infinity and beyond, releasing the greatest news of all time and it's safe to say, we love it 3000.
Keep scrolling to see what it is...
Everyone loves Disneyland.
It's so much more than a theme park.
It's a place where your wildest dreams come true.
Want to see a mermaid? Sure. Hug a giant mouse you say? Why the hell not.
And it's not just for kids.
In fact, I'd say it was more for the adults. I mean who waited twelve years for the second Incredibles movie? It wasn't your five-year-old son that's for sure.
There's more than you could ever dream of.
From meeting your favorite princess to eating your body weight in Disney themed chocolate, there really is something magical about the place.
Now, something even more incredible is coming to Disneyland.
Personally, I don't think you're ready...
Just in time for the summer break.

via: Disney
The campus will be opening on July 18th, and we can't hold back our excitement.
The anticipation is real.
Ooh! Marvel Avengers Campus @Disneyland opens 3 days before my birthday!!! Guess I know what I'll be doing.… https://t.co/0tL4M2dyuP

— Kelly Whalen (@Kelly Whalen)1583957078.0
Me too Kelly, me too. The park has even teased a whole load of new pictures, detailing the ideas behind the new installment.
The whole park will be dedicated to the superhero theme.
It will have 5 main areas. One of the first to be built is the Collectors Fortress, which is where you'll find Guardians of the Galaxy - Mission: Breakout. This is a drop tower ride, where visitors help Rocket Raccoon free the Guardians from the Fortress.
Are your spidey senses tingling?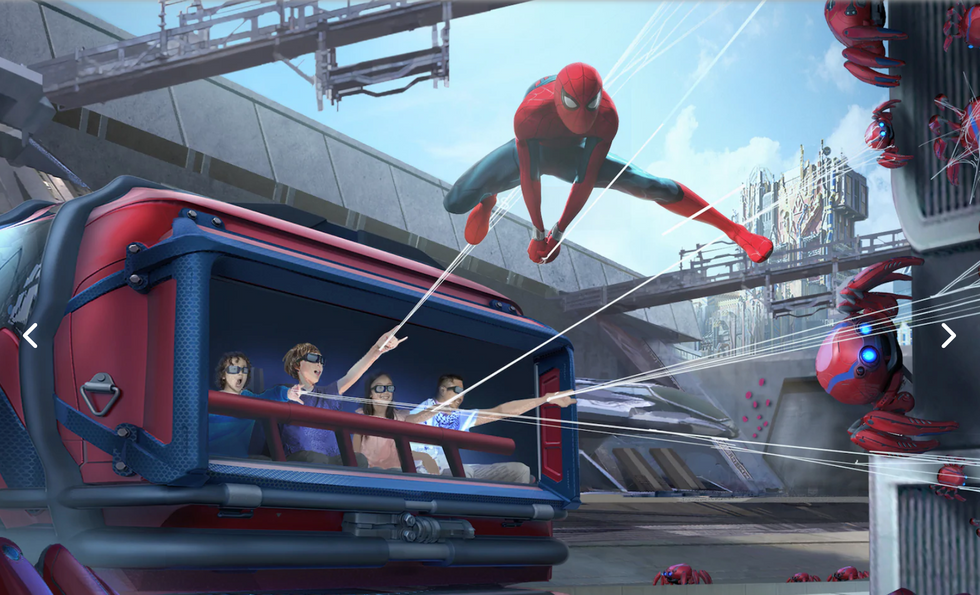 via: Disney
Mine certainly are, visitors will get a chance to test the first
ever
 Spider-man ride attraction!
That's not all.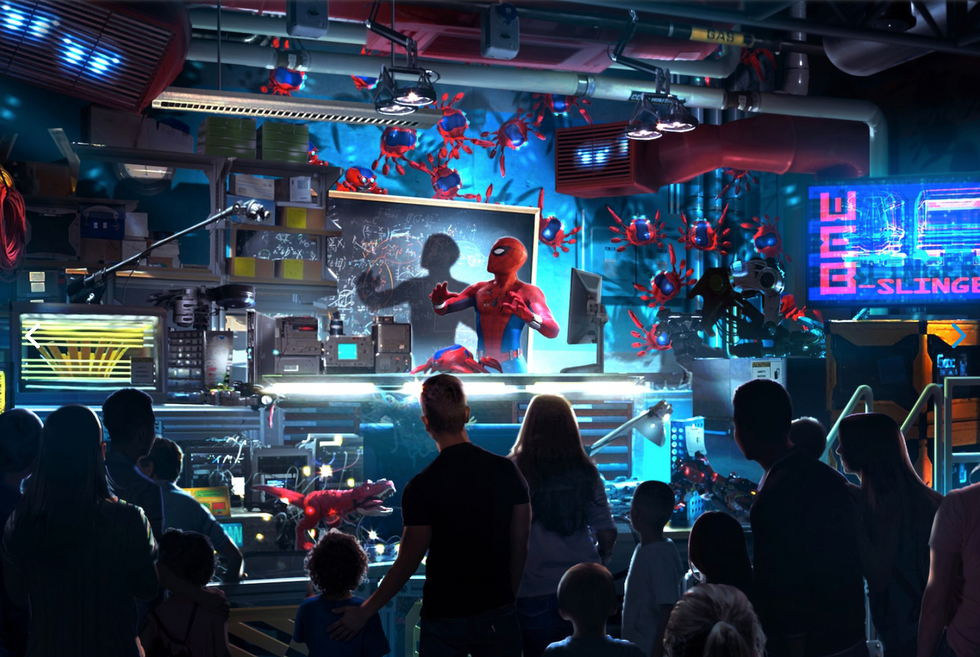 via: Disney
Visitors will be part of a Worldwide Engineering Brigade or W.E.B... I see what they did there. Where you'll be able to test out new technology and follow the footsteps of Peter Parker himself.
You'll get to discover your powers just like him.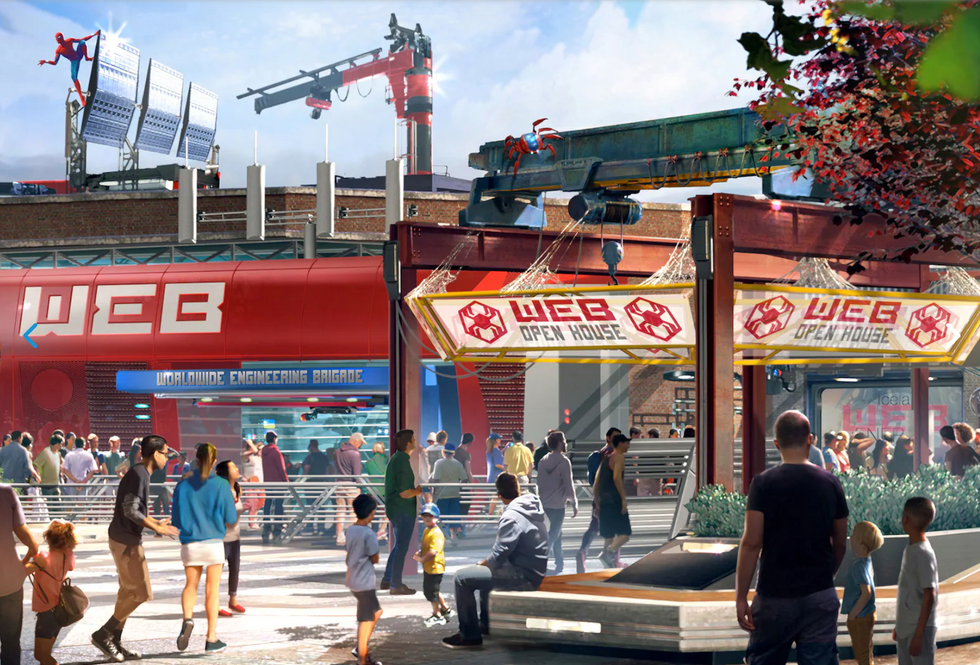 via: Disney
And help your friendly neighborhood Spider-Man catch spider-bots by flinging webs at them. I know exactly what you're thinking...
Finally
, am I right?
You can't fight crime without a proper lunch.
PHOTOS: First Look at Food (& New Concept Art) for Pym Test Kitchen, Pym Tasting Lab, Shawarma Palace, and Terran T… https://t.co/OPYJhJXpmZ

— Disneyland News Today (@Disneyland News Today)1583940705.0
Pym Test Kitchen is where you'll be treated to Ant Man's latest Pym technology innovation, growing and shrinking food. If this doesn't mean supersized pizzas, I'm rioting.
Who can forget the Avengers Headquarters?
via: Disney
You can expect to see live shows, all your favourite superheroes, such as Doctor Strange, Black Panther, The Guardians of the Galaxy, Thor, Iron Man, Ant-Man and The Wasp, all at your beck and call for meet-and-greets.
Don't worry, we haven't forgotten about Sanctum.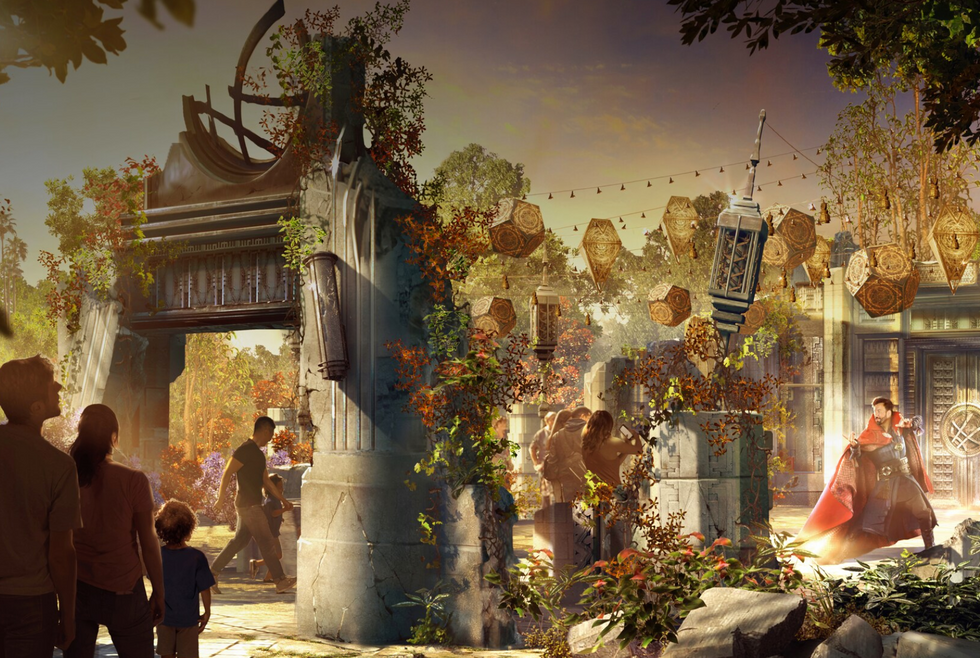 via: Disney
This is where you'll be sent on a quest to find "magical artefacts," and learn the mystical secrets of Doctor Strange.
The fun never stops.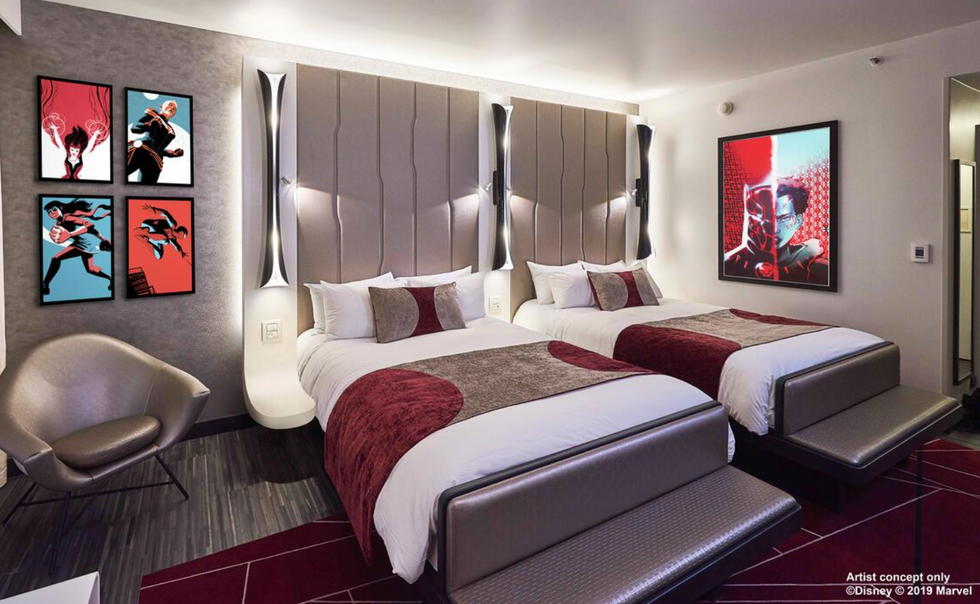 via: Booking.com
There will even be a Marvel-themed hotel for you to kick back and relax after a hard day of fighting crime.
It's called Disney's Hotel New York: The Art Of Marvel.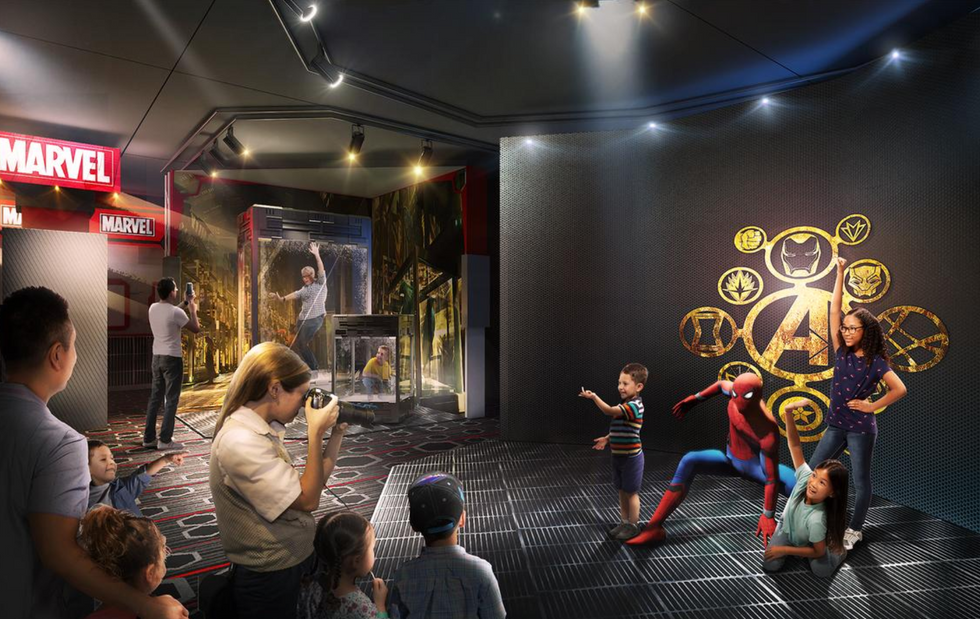 via: Booking.com
It's been erected to "celebrate 8 years of Marvel," containing over three hundred art pieces based on their well-loved characters.
Now we never have to leave!
Disneyland Paris has announced they will be opening up a similar campus, but a date has not yet been confirmed.